Sports Reports - Past Years 
2017 End of Year Report
Total numbers attending clubs in KS2
Year 3

Year 4

Year 5

Year 6

Average

54/60

90%

32/60

53%

46/60

77%

49/60

82%

Club

75%

44/60

73%

34/60

57%

24/60

40%

46/60

77%

Team

62%
KS2 has had a fantastic sporting year with over 75% of children in Year 3 – 6 taking part in sports clubs this year, of which a huge 62% have represented the school in a sporting event against other Dorking or Surrey schools.
Our sports have included Life Saving, Cross country and Lacrosse to name but a few and we have reached 6 Country Finals as well as coming first in Cross Country.
This year we have had new links with St John's of Leatherhead, giving us a master class in Netball with a National coach, Dorking Tennis Club, who have coached Year 2 and 4 and the FA who have coached year 3 and 5.
2017 Sporting Achievements
The Spring term has been very busy for Sport, starting off with a master class at St John's Leatherhead for the Year 5 and 6 Netball team. Children were lucky enough to be taught by a National coach and experienced playing 7 aside netball.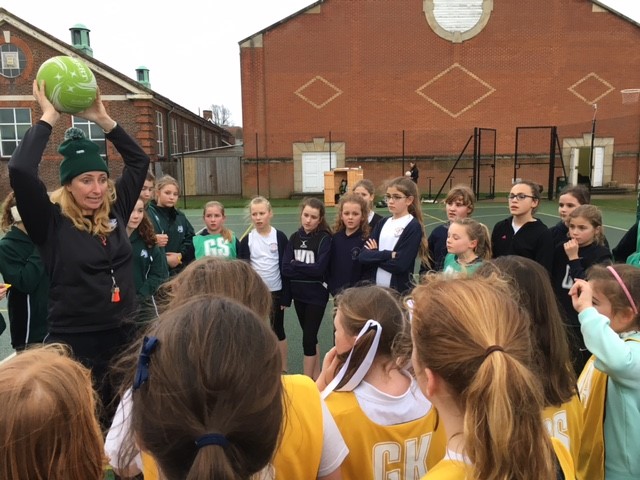 Having learnt so much from our master class, Year 6 were invited back to play a 7 aside netball tournament with schools as far afield as London. The girls progressed so well during the course of the afternoon and their determination and teamwork shone out.
Sportshall Athletics was the next major event in the calendar, with Year 5 and 6 children competing in both track and field events. Children showed amazing sportsmanship, encouraging each other as well and encouraging other schools. It was a joy to see. The amazing efforts paid off, gaining second place overall.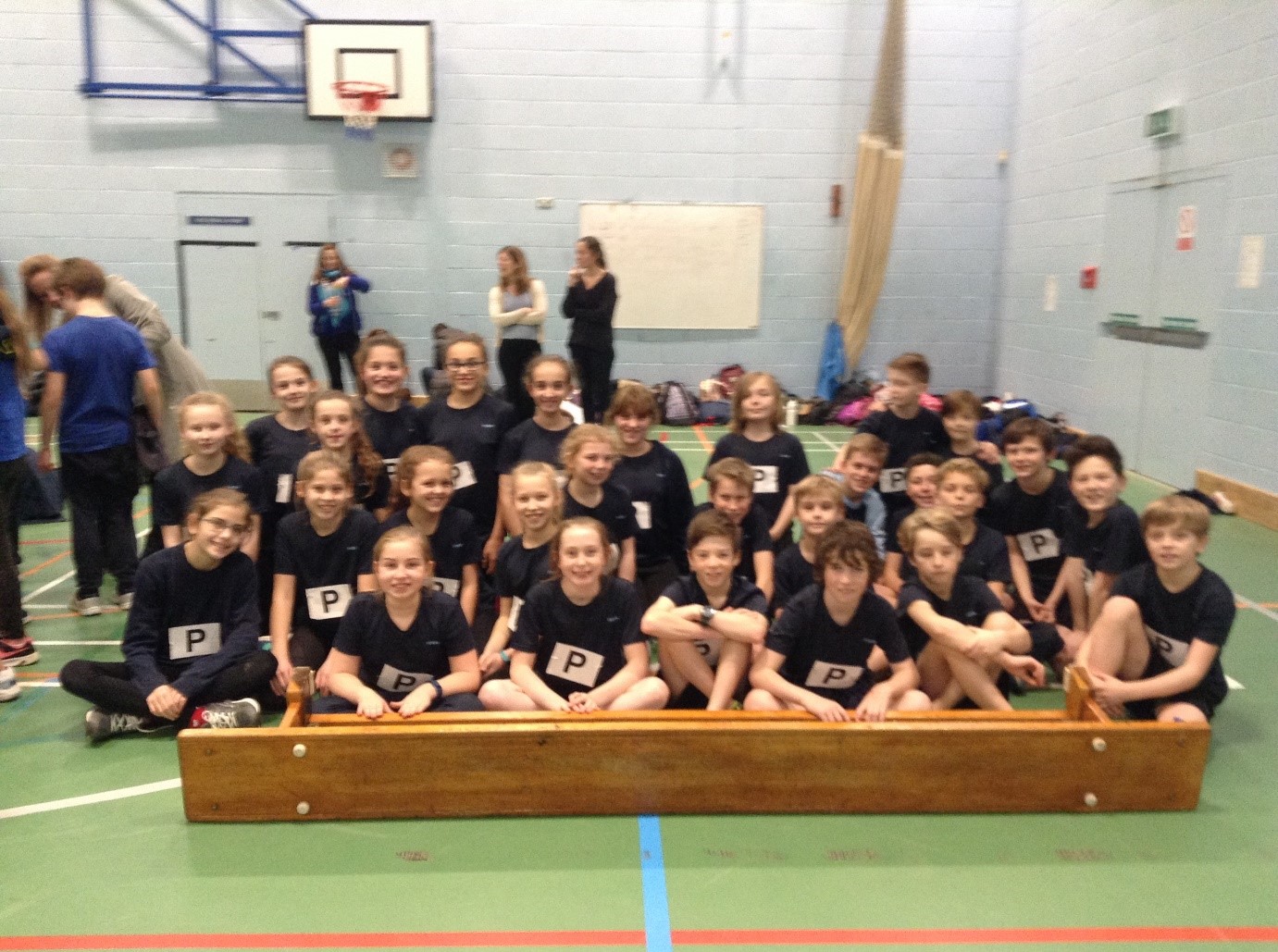 The Hockey tournament was held in St John's on one of the coldest days of the year. Our mixed Year 5 and 6 team played consistently well, using counter attack to great effect. Once again, our amazing efforts gained us second place overall.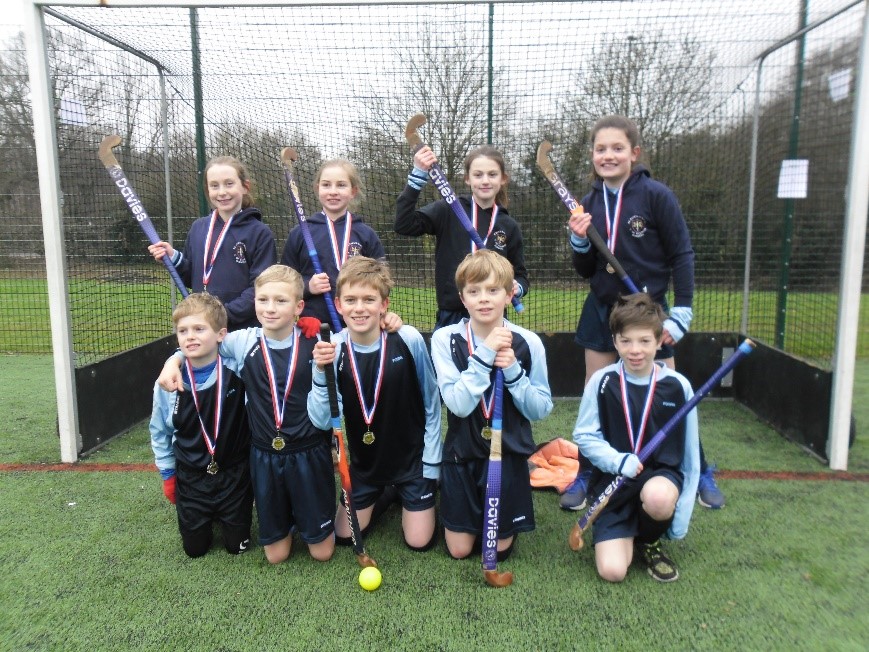 Cross country has been a great success this year so far. Don't forget to come to the club every Wednesday as there are still 2 more competitions to come.
Another great success was with our year 4 gymnastics team. They learnt their routines exceptionally well and showed great control, gaining a second place overall.
St Paul's had 2 teams of 4 children from Year 5 and 6, who having been working hard to perfect their lifesaving skills over the past half term, competing in It's A Fish Out Of competition.
24 schools came from all over Surrey to compete.
The children did amazingly well, showing great skill and knowledge of Life Saving.
Their hard work paid off, with both teams tied 4th.
What a fantastic evening!
2015
Congratulations to our year 5 and 6 sportshall athletics team who won the county championship in March 2015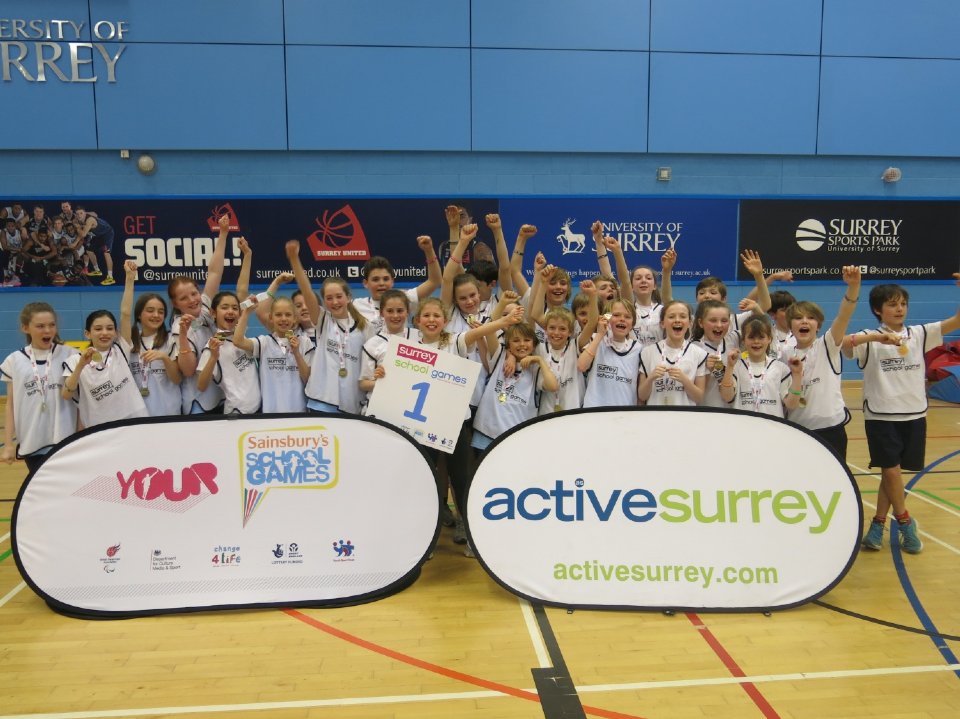 Sports reports can be found here
On the 8th February the Year 5 and 6 Sportshall Athletics teams took part in the Dorking Schools Sportshall Athletics Competition at the Ashcombe School. In a very exciting afternoon teams of 11 boys and 11 girls from Weald, North Downs, St Josephs, St Martin's, St Paul's and Surrey Hills competed in a variety of field and track events.
St Paul's teams performed extremely well winning the field, track and overall trophies and qualifying for the County Finals on 12th march at Guildford Spectrum.
Surrey Hills won the Small Schools trophy.
Back in November our boys football teams playedin the annual Dorking tournaments with our Year 6 team finishing in 4th position and our year 5 team coming 1st.
We entered 3 teams in the Mole Valley Football Tournament with our 1st team winning overall and going on to represent Mole Valley in the County finals in July.
Next event are the Year 4 Keysteps Gymnastics Competition on 27th Feb and Yr 5/6 Girls football Tournament on 5th March.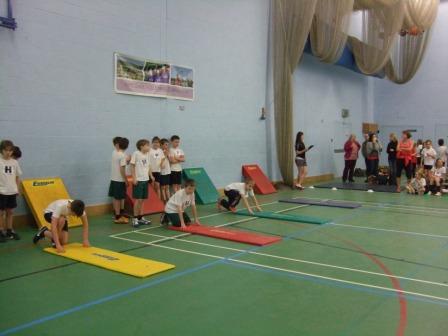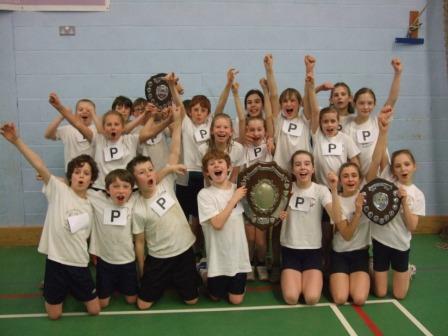 Sports 2011-2012
The St Paul's Sports teams have had an amazing Olympic year. They have competed in a wide variety of events ranging from KS1 Kwik cricket festivals to Yr 3 gymnastics competitions to County finals. Clubs have been overflowing and we have managed to enter A, B and sometimes C teams in many tournaments. Over 150 children in KS2 have had the chance to represent the school at a sport.
Our teams have been very successful winning lots of local competiutions and qualifying for a total of 7 County finals. They are County Champions in Sportshall Athletics and Hockey, 2nd in Tennis, 3rd in Girl's Kwik Cricket, 4th in Netball, 5th in Tag Rugby and shield winners in Boys Kwik Cricket. Placing them 3rd in the medal table for the state and primary schools in the P and G Surrey School Games Competition!
Have a look at our Photo Gallery for some great photos of this year's sporting events. Click on these links to see the Results Table for 2011-12 , the Surrey School Games Medal Table, Keystage 1 Sports Day and KS2 Sports Day.
St Paul's Sports Teams 2009-10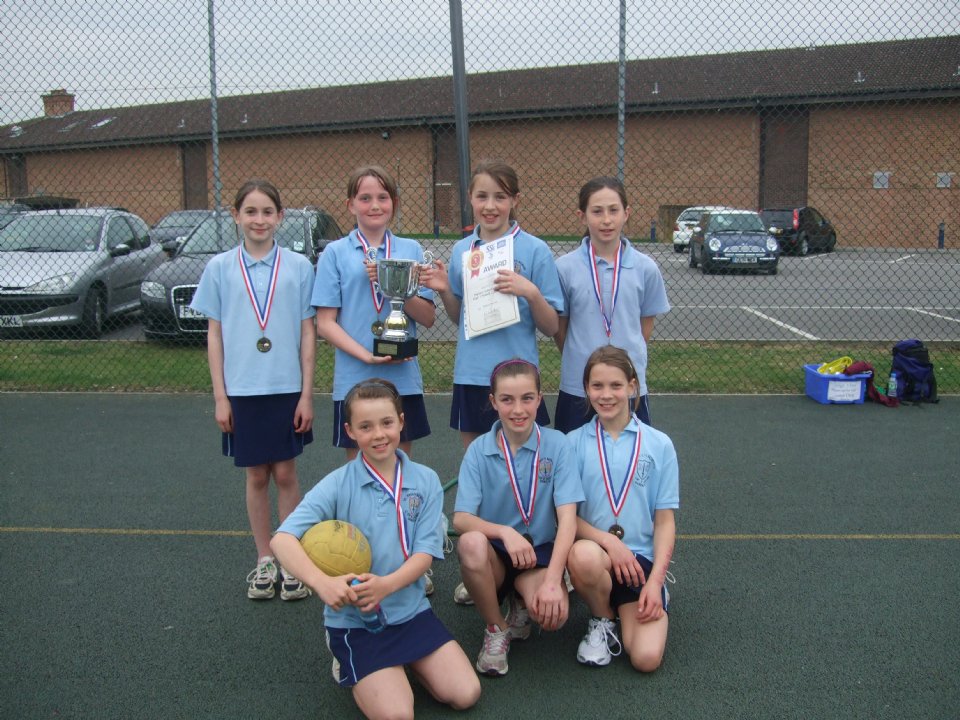 County netball Under 11 champions 2010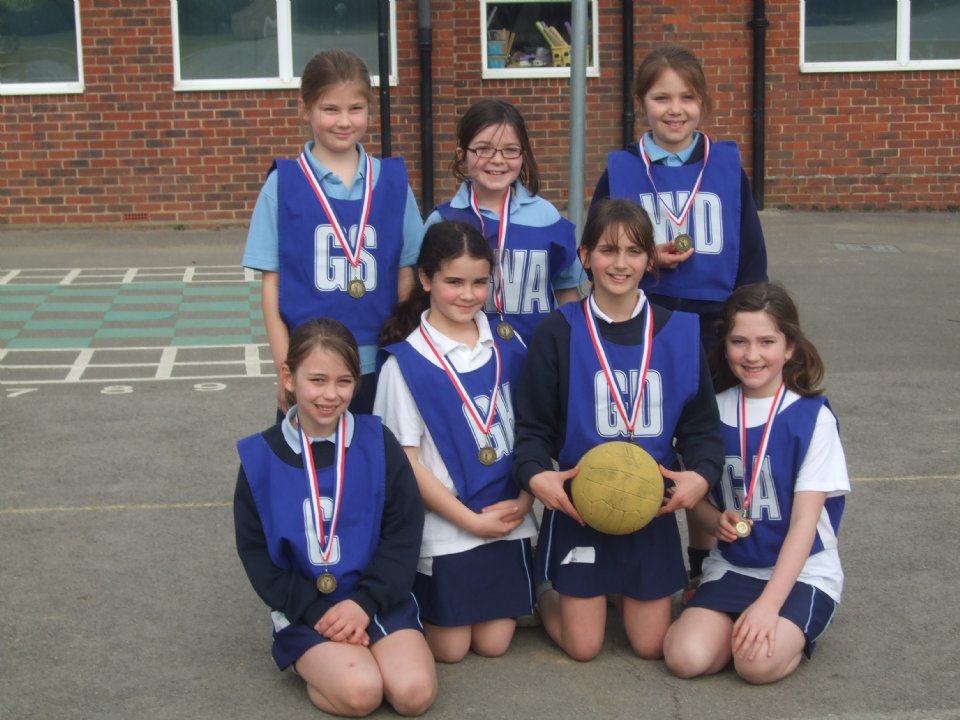 Year 5 Dorking Schools netball 3rd place
Dorking and Mole Valley Year 6 Winners 2010

Tag Rugby Regional Finalists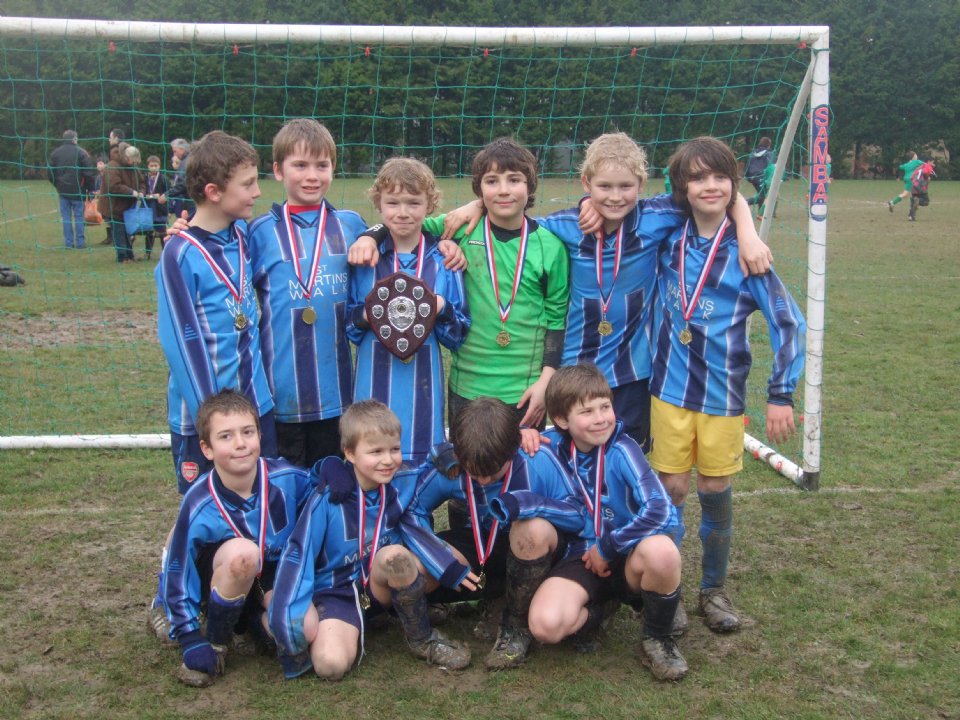 Year 5 Dorking Schools football winners 2010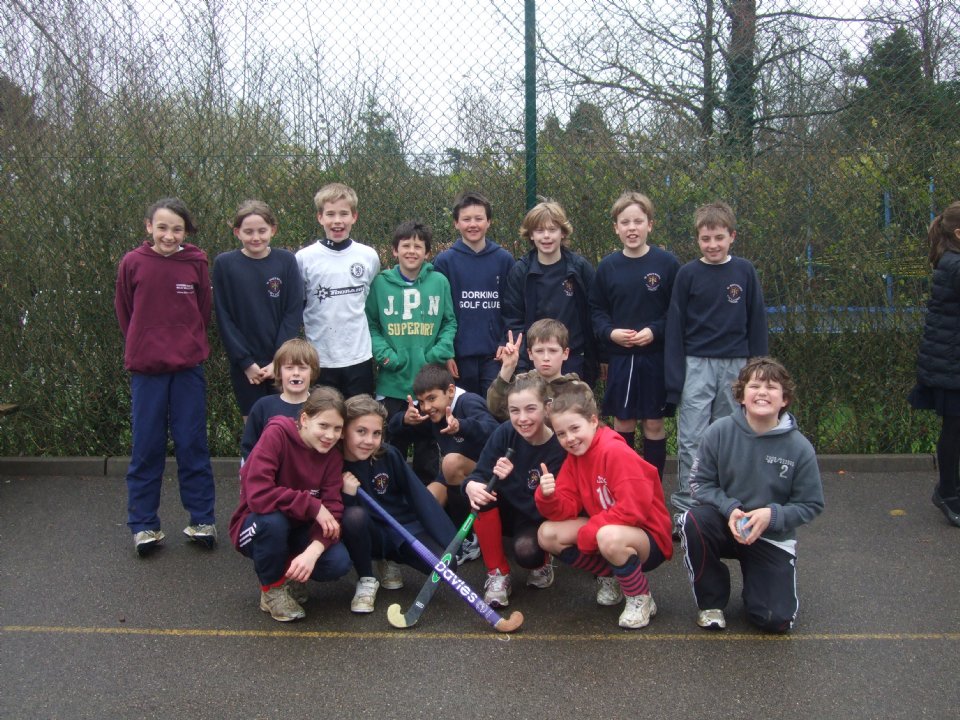 Year 5 and Year 6 Mid Surrey Hockey First place and Third place 2010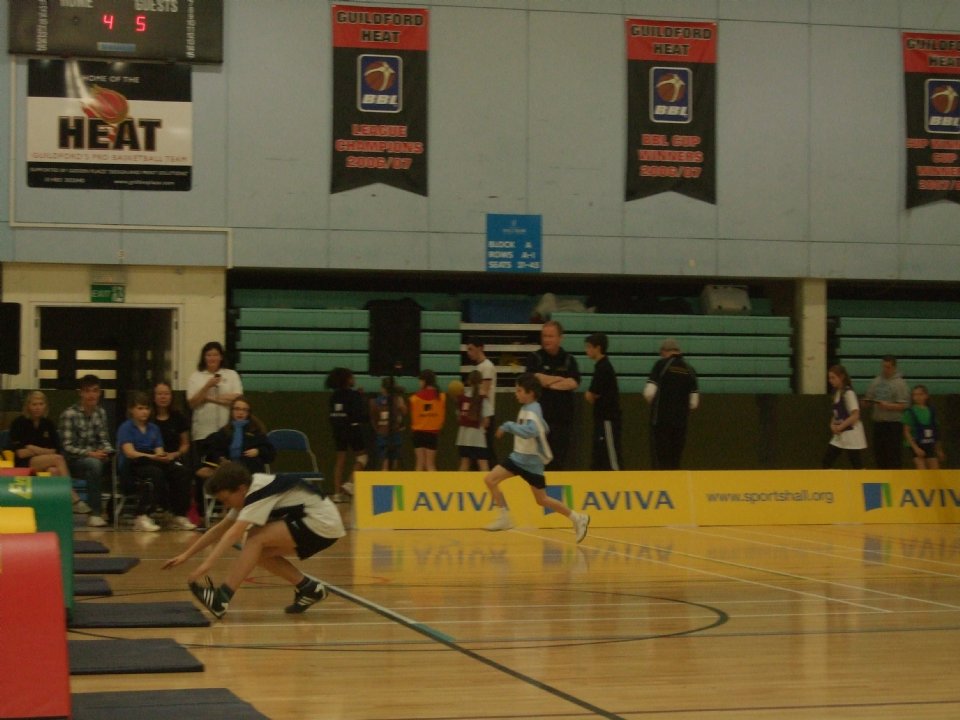 County Sports Hall finals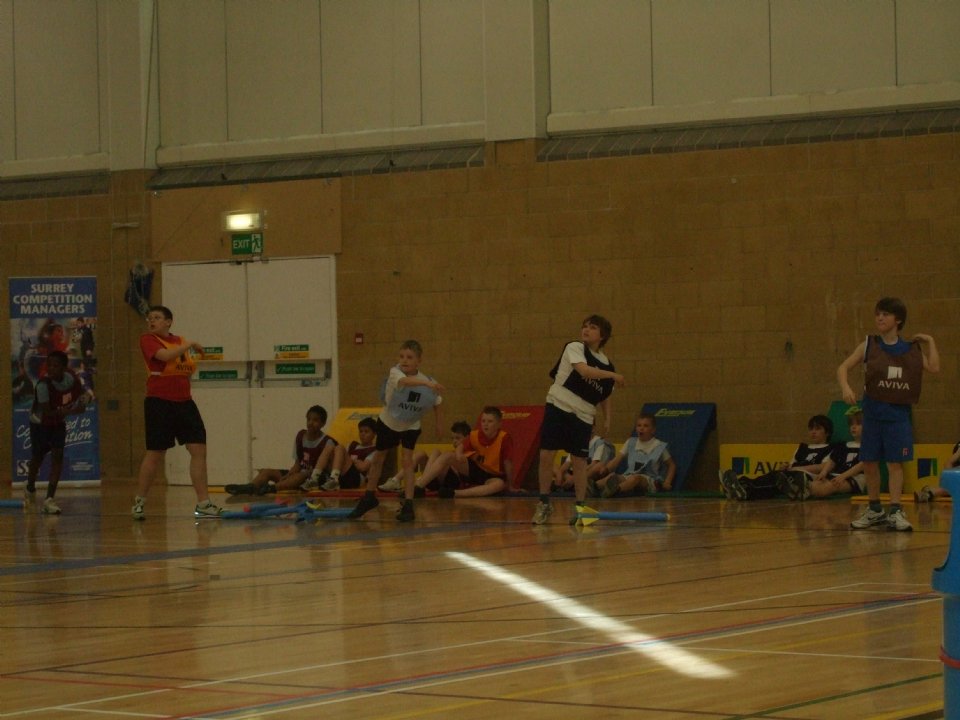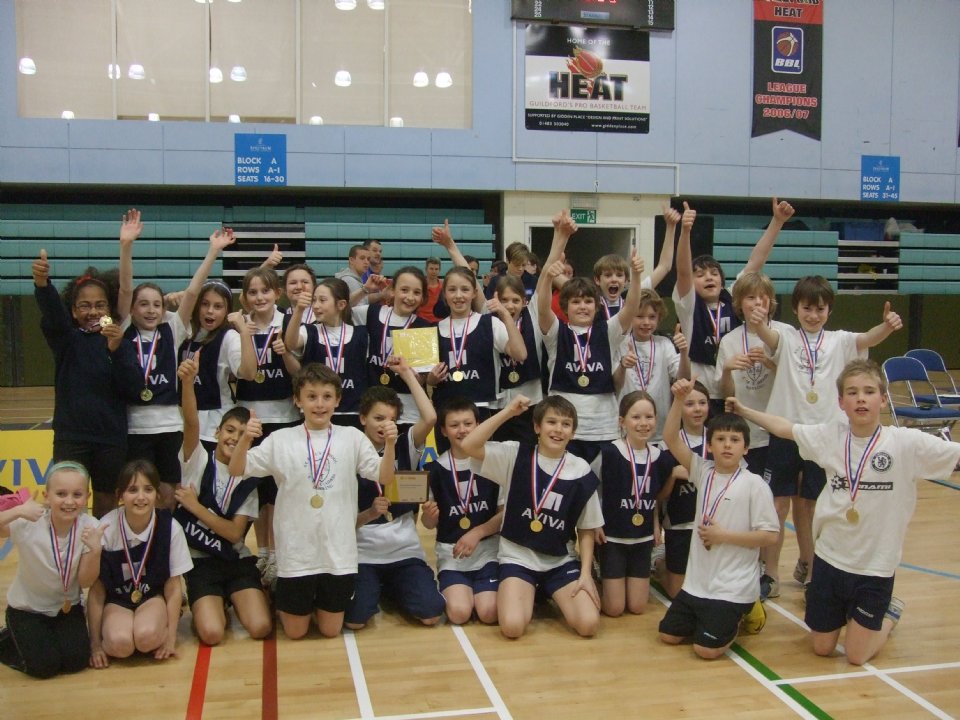 County Sports Hall Champions 2010
SPORTS 2014-15
Please click here for our Easter 2015 sports report
Please click here for our Feb 2015 sports report
Please click here for our January 2015 sports report
ST PAUL'S WIN TOP PRIMARY SCHOOL SPORTS TEAM IN SURREY
Representatives from last year's St Pauls C of E Primary school teams , their sports teacher Carolyn Stowell and school governor Liz York, were invited to attend a presentation ceremony at Surrey Sports Park last week. After an inspirational speech from New Zealand Paralympian, Tim Prendergast, who won a gold medal at Athens Olympic Games, St Pauls were presented with a trophy as the Top Primary school team in Surrey in last year's School Games. This was a tremendous achievement for a 2 form entry primary school. They reached 9 county finals, winning a gold in quicksticks hockey, and 2 silvers in rounder's and sportshall athletics, They also qualified for county finals in yr 4 golf and tennis, Year 5/6 girls kwik cricket and year 6 boys kwik cricket and year 6 boys football. 'Mr Catchpole, the new Head teacher at St Paul's, is full of praise for the sporting achievements of the school, "It is wonderful to see so many children taking part in sport, learning to live a healthy lifestyle and enjoying the opportunity to compete in a team of their peers. Children gain so much from these experiences which we value highly at St Paul's".
SPORTS REPORT MAY 2014
Please click on the link below to read our latest report.
SPORTS REPORT EASTER 2014
CONGRATULATIONS to the Sports hall Athletics team who were runners up in the COUNTY
CHAMPIONSHIP held at Surrey Sports Park on March 11th. The 30 children -15 girls and 15
boys competed in 6 track and 6 field events against the 12 other District Champions from all
over Surrey. In an exciting afternoon with a very high standard of performances, our team
finished with 668 points only 4 points behind the eventual winners, Cleves.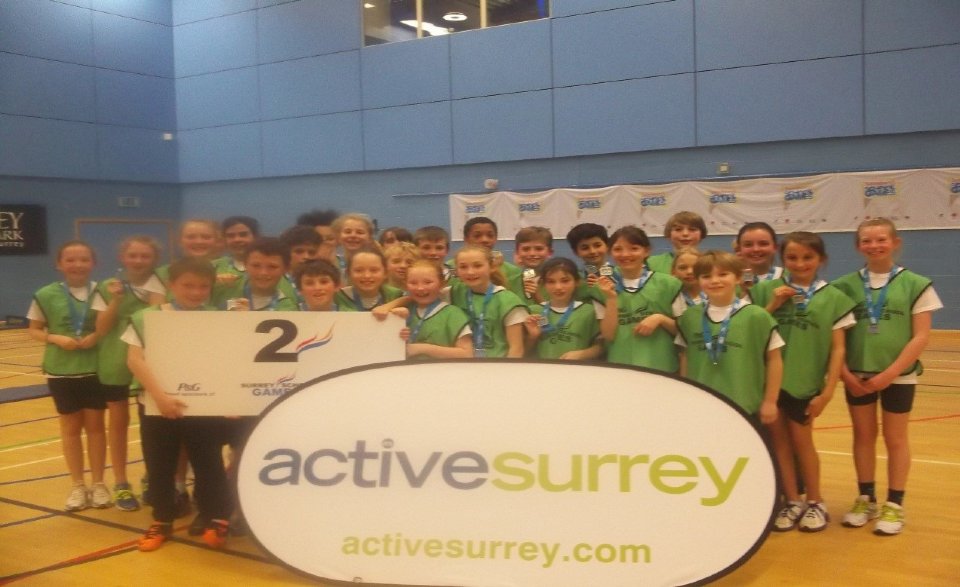 We had a fantastic turn out for the league cross country race held at Denbies recently, with
over 60 children from year 3, 4, 5 and 6 taking part. Our teams are currently placed 1st in
the year 3/4 and 5/6 age groups and 1st overall. 10 children are also currently in the top
places for the individual competition. There is still one more league match to complete the
season; we will let you know the date when we hear. Let's have another big turnout for this
race …Year 6 it will be your last chance to compete in this event!
We entered 2 teams in the Year 6 netball tournament held at The Priory School in March.
Both teams played well, and our 'A' team reached the semi-finals, drawing with Surrey Hills
for bronze medals. Weald won over all and now go through to a playoff against the
Leatherhead winners to see who represents Mole Valley in the County finals. The Year 5
tournament was postponed and will take place at the beginning of the Summer Term. Thank
you Mrs Harper and Mrs De La Hoyde for all your work with coaching these teams!
With over 50 children attending trails for the Tag rugby team we were able to enter 2 teams
in last Friday's event. In a very closely fought and exciting afternoon, the 'B' team won 3 of
their 5 matches. Whilst the 'A' team, won 4 matches and drew 1, finishing equal 1st in points
with North Downs but were placed 2nd having s cored a few less tries.