FOSPA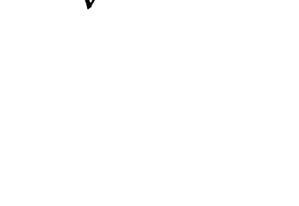 Friends of St Paul's School Association
FOSPA is a registered charity (No. 1020731) run by an elected committee of parents and staff on a voluntary basis. Its aim is to raise additional funds for items which the school budget doesn't stretch to in order to keep outstanding primary education at the school. St. Paul's School is one of the lowest funded schools, per pupil, in the country- in the lowest 150 schools out of 20,000. This means that the funds raised by FOSPA are increasingly vital to ensuring that the children have the extra tools they need to give them more than just the basics.
FOSPA regularly raises over £15,000 per year, with money raised going towards a variety of equipment and experiences for the school that simply wouldn't be possible otherwise.
What is the money used for?
Examples of items or experiences that FOSPA have funded over the last few years include:
Computers, laptops and tablets for the children.
Interactive whiteboards and screens for classrooms.
Visualisers to allow children to share their work on the screen.
Basketball posts.
Music Stands and percussion instruments.
Additional training and resources for teachers to allow them to keep their outstanding skills sharp and current.
Books for classrooms and the school library.
Sports kits and equipment for teams and clubs.
Visits from Santa.
Easter Egg Hunts for the whole school.
How do we raise money?
FOSPA hold many events- both small and large- across the year. It's not just about raising money- we also want to give the children a chance to have fun, adults a chance to socialise and meet other parents, and everyone to feel involved in the life of the school. Every year is different, but here are just a few of the events we've held recently:
Summer and Christmas Fairs
The Summer and Christmas Fairs are our biggest events. Months of planning and an army of people help to create two huge, spectacular afternoons of stalls, food, drink, games and entertainment for the whole community to enjoy.
At the Summer Fair, usually held on the final Saturday of June, we take over the field, with an arena for traditional sports like sack races and the all-important annual tug of war competition. There's a BBQ, pop-up pub and loads of stalls to look around; there are also traditional games like a coconut shy, welly wanging and treasure hunts in the copse.
The Christmas Fair, held on the last Saturday in November, takes over the whole building. Stalls spill out of every classroom, and Santa has a special grotto to meet the children. Once again, there's a fantastic BBQ with loads of tasty options, a bottle tombola, stalls and games and much more besides.
At both events, parents are asked to help by running stalls, donating items for stalls and the tombola and helping to set or clear up the school. Class reps also ask parents to conate an item for the hamper raffle at both fairs- a very popular stall and a fantastic prize if you are lucky enough to win one!
Cake Sales and Uniform Sales
Cake Sales are held once a year by the parents of each year group, after school in the lane. Parents of the year group hosting the sale are asked to bake or donate yummy treats for the stall, and everyone makes a beeline as they come out of school. All proceeds go to the individual year groups to buy extra equipment for the classes, for example a special play table, chunky marker pens for an art project, or cushions to make a nice cosy book corner.

When it comes to uniform, children grow so quickly that their clothes are often outgrown before we know it! Parents are therefore asked to donate any good-quality trousers, dresses, skirts, jumpers and polo shirts they no longer need. FOSPA then organise regular second-hand uniform sales to give uniform a new home for a great price compared to buying new.
Pedal Power!
Dorking is something of a cycling hotspot thanks to nearby Box Hill and the Surrey Hills featuring in the Olympics, so we make the most of this with some great cycling-themed fundraisers every year.

Our Dorking to Brighton ride follows a fun, not-too-challenging 50 mile route which features a cake stop and lots of opportunities to chat to fellow riders. The annual sponsored event regularly raises over £1500.

For the more serious two-wheeled enthusiasts, we have secured several places in the Prudential Ride100 over the last few years. Those selected need to have the stamina to complete the course as well as raising sponsorship for their rides. The most recent running of the race raised a huge £4,400 for the school- wow!
Easy Fundraising
Did you know that whenever you buy anything online - from your weekly shop to your annual holiday - you could be collecting free donations for Friends of St Paul's Association FOSPA - Dorking?
There are over 3,000 shops and sites on board ready to make a donation, including Amazon, John Lewis, Aviva, thetrainline and Sainsbury's – it doesn't cost you a penny extra!
It's as easy as 1, 2, 3...
1. Head to easyfundraising and join for free.
2. Every time you shop online, go to easyfundraising first to find the site you want and start shopping.
3. After you've checked out, that retailer will make a donation to your good cause for no extra cost whatsoever!
There are no catches or hidden charges - what's not to like?!
The 100 Club
Would you like the opportunity to win £100 and raise funds for FOSPA at the same time?
Then The 100 Club is for you.
For £12 a year you buy a number (1-100) from The 100 Club.
Each month this number is entered into a draw with the first prize being £20 and the second prize £10.
There will also be a £100 draw at both the Christmas and Summer Fairs. The 100 Club will contribute all the funds raised less the prize money to FOSPA – we've raised over £2,000 for school funds since the club started in 2002. Membership forms are available from the school office.
Quizzes and Social Events
FOSPA hold a variety of events allowing parents to meet up in a more social setting than the school lane at pickup time!

The annual quiz, usually held at Cafe Rialto, is a great way for new parents to meet each other, but is open to the whole community. There's a mix of challenging questions, a brilliant buffet and the bar is open too!

Other events vary from year to year and have ranged from a full scale Summer Ball at Denbies to secret pub nights where we hire out a venue for our exclusive use.
The Disco and Cinema Club
The annual discos- one for our youngest children and a later one for Key Stage 2- are a real highlight for the children. Held in the hall and with a professional DJ providing music and lights, parents are asked to help by signing in and looking after the children, as well as providing snacks and refreshments.
The Cinema Club was held for the first time in 2017 and proved to be an immediate roaring success! Everyone wore pyjamas, onesies and brought pillows for that slumber party feel; a packed hall settled down with popcorn to watch Despicable Me 2. We can't wait to have another one in future terms!
How can we get involved?
We need volunteers to support all of the various fundraising events. For our bigger events such as the summer and Christmas fairs the class representatives will contact their classes to ask for help as it is a case of as many volunteers as possible needed!
We welcome new fundraising ideas and always need volunteers for a wide range of jobs including fundraising organisers, face painters, decorations team, bbq cook, first aiders, committee members and many more.
If you would like to add your name to the volunteers list, would like a role, or have any suggestions or comments, please contact a committee member or the current Chair of Fospa - Chris Bailey, via chair.fospa@gmail.com.
Each class also has a Class Rep who liaises with class teachers and the committee, especially around fair times and other large events. The Year Six reps have an even bigger role- organising, planning and working with the teachers to make the end of their time at primary school extra special for our Year Six children.
If you are not able to volunteer and would like to donate to FOSPA then please click here to link to our CAF donation page.