TAWNY OWL NEST BOX
The box was watched from a distance.
I didn't want to disturb the squirrels if they were to raise a family. Unfortunately, no squirrels were seen around the nest and another closer inspection revealed that the nest had been abandoned.
That's not the end of the story though. I'll be keeping an eye on any future developments and let you know
---
Previously ....
We have a tawny owl box in the copse.
It has been there for a while so I decided to get the ladder up to see if there are any signs of tawny owls.
Scroll down to see what I discovered.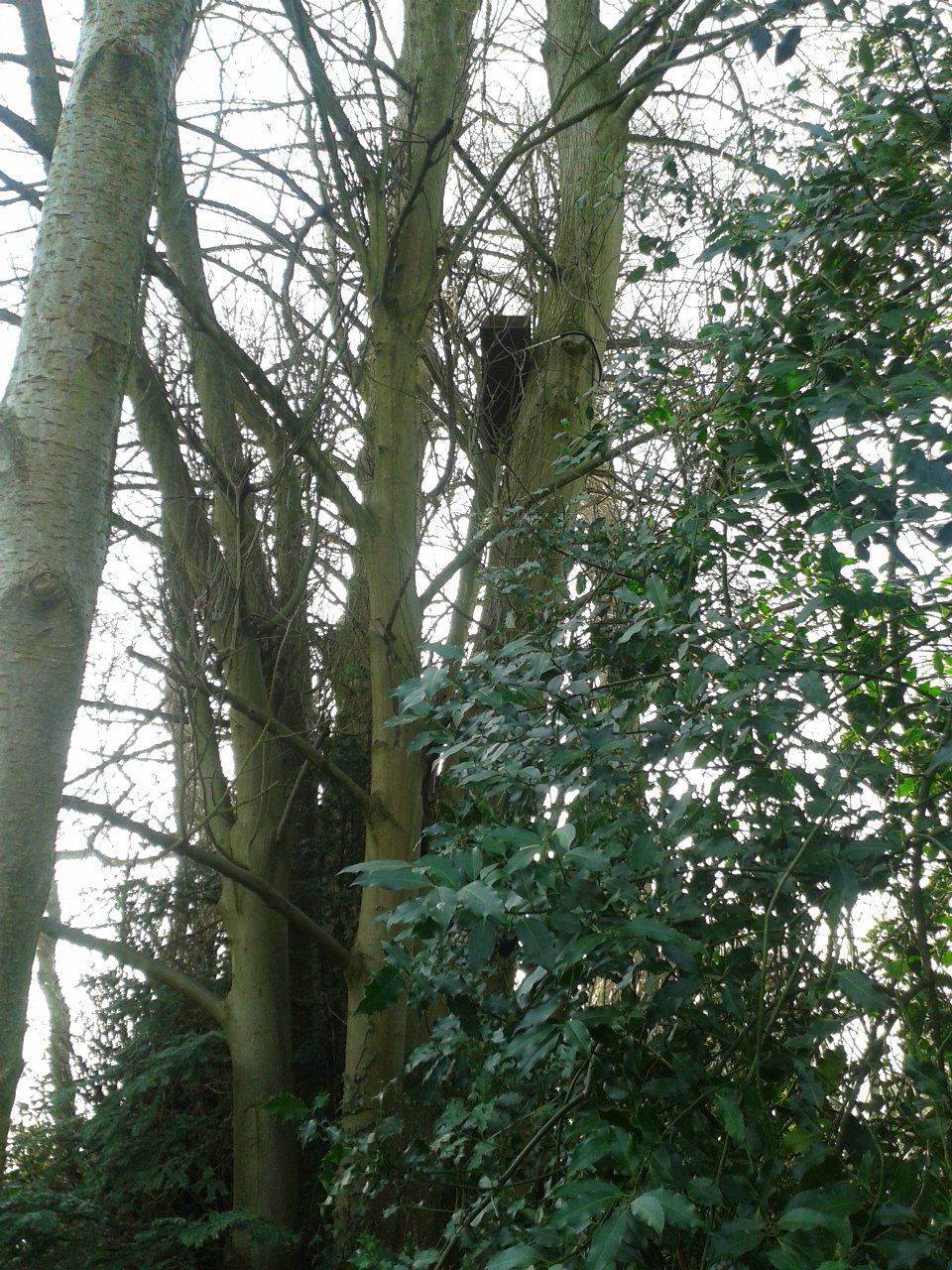 No signs of tawny owls but I did find a large ball of dry grass. I think it is a squirrel's nest or dray.
I will try to get a camera on the nest to see what happens.
WATCH THIS SPACE!