Our School History
We are lucky that so much of our history is available to view and be used by the children. Our proud history, including the people who have taught here, and the events that have happened in the school, provide us with an incredibly valuable teaching tool that links in with a lot of our topics.
As a part of our 150th anniversary celebrations in 2010, Helen Wharmby, a governor and parent at the school, has produced a fantastically detailed, extensive history of the school.
A History of St Paul's tells the story of our School from the day it first opened its doors in March 1860, through the varied and often traumatic events of the twentieth century, to the challenges the School now faces in the twenty-first century.
It will appeal to anyone with a personal connection with St Paul's School (pupils, parents, teachers, relatives, friends) and anyone interested in the history of our local area or the wider development of education in England.
Copies are priced at £7.99. Please print off the order form, complete it and return it with full payment to the St Paul's School Office. Click here for the order form

All profits from the sale of this book will go to St Paul's School.
In 2010 our school reached its 150th birthday. Here's how we celebrated.
Victorian Day
One snowy day in December 2010 we all dressed in Victorian costume and lessons were taught as they would have been in Victorian times.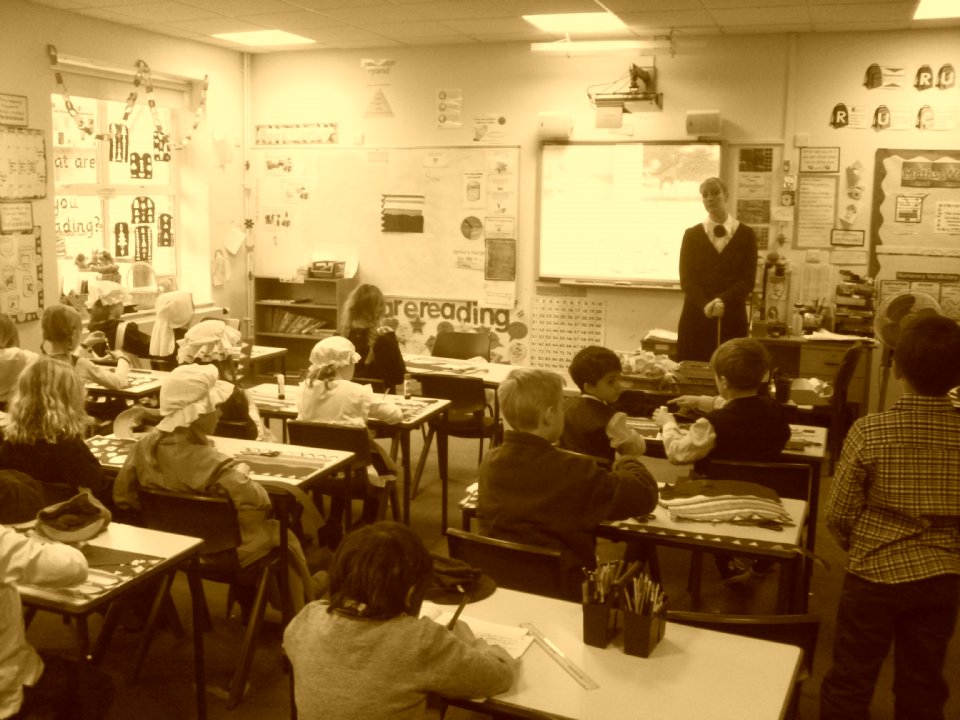 Commemorative Tiles
All the children designed and decorated tiles to mark our sesquicentennial birthday. These hang in the school as a permanent display.
Oak Cross
The Bishop of Dorking visited in June 2011 to dedicate the beautiful oak cross made for us by Mr Bishop, a parent.
The cross is inscribed with the words 'St Paul's School 150 years'. We all had a piece of birthday cake, made by Mrs Smith, former School Secretary, to celebrate.