Computing
There are a number of websites which offer free software to help develop coding skills.
https://www.discoveryeducation.co.uk/ - this has an excellent section on coding.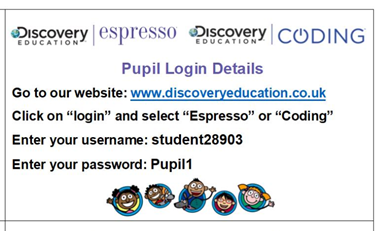 https://scratch.mit.edu/ - scratch is a great site. You will need to create an account.
https://www.kodugamelab.com/ - Kodu is slightly more complex than Scratch. The software is free to download and there are lots of support materials and tutorials the children can complete.