Autumn Reports 2018
Four Year 6 Boys run for Surrey
December 8th 2018
Lucas, Samuel, Shaun and Joe competed for Surrey in an National x-country race. There were 9 counties with about 15 runners from each one making approximately 180 people. At the beginning of the race each county started in their own 'pen' which was quite cramped. To start the race a man had two pistols that he fired into the ground. The whole thing was 2 km in wet, squelchy mud and pouring rain. All we had to wear during the race was a tight vest and small shorts. Before all of this, when we walked around the course, the nerves started to kick in but we were all still excited about the big race ahead. During the race the rain started to tip down, causing the track to become slippery. In the end, we raced our hearts out and all ended up in a very good position even though we were a year under what we were supposed to be.
What a great day!
Fantastic gymnastics!
December 6th 2018
Reported by Erica - Year 6
Today, St.Pauls took part in a gym competition at the Ashcombe, years 3, 4 and 6 went, there were four other schools and eleven teams including us. 3 and 4 where one team, 6 was a team on their own. When we got there, we all took part in a group warm up to get us moving! After this, we were sent to the places for the first routine.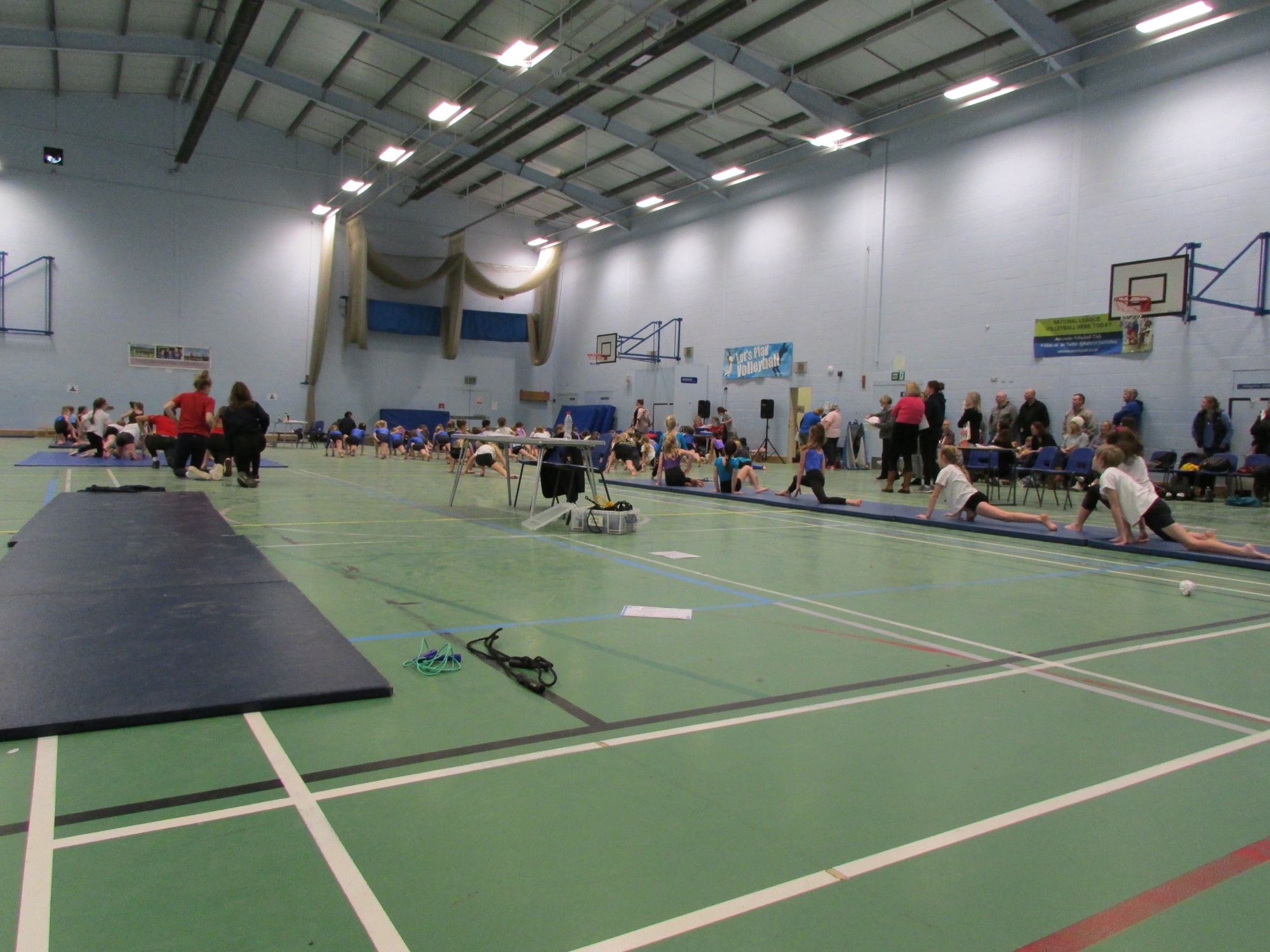 Each team had to perform three routines, the Vault, the Floor Exercise and Body Management. Body Management was the first routine for Year 6 and the last for 3 and 4. Some of the things in 6's routine included the splits (left, box then right), a japana and ten double bounce skips. 3 and 4 did a very similar routine but a bit easier. Pheobe Year 6 Elm said that it looked scary but at the end you felt good.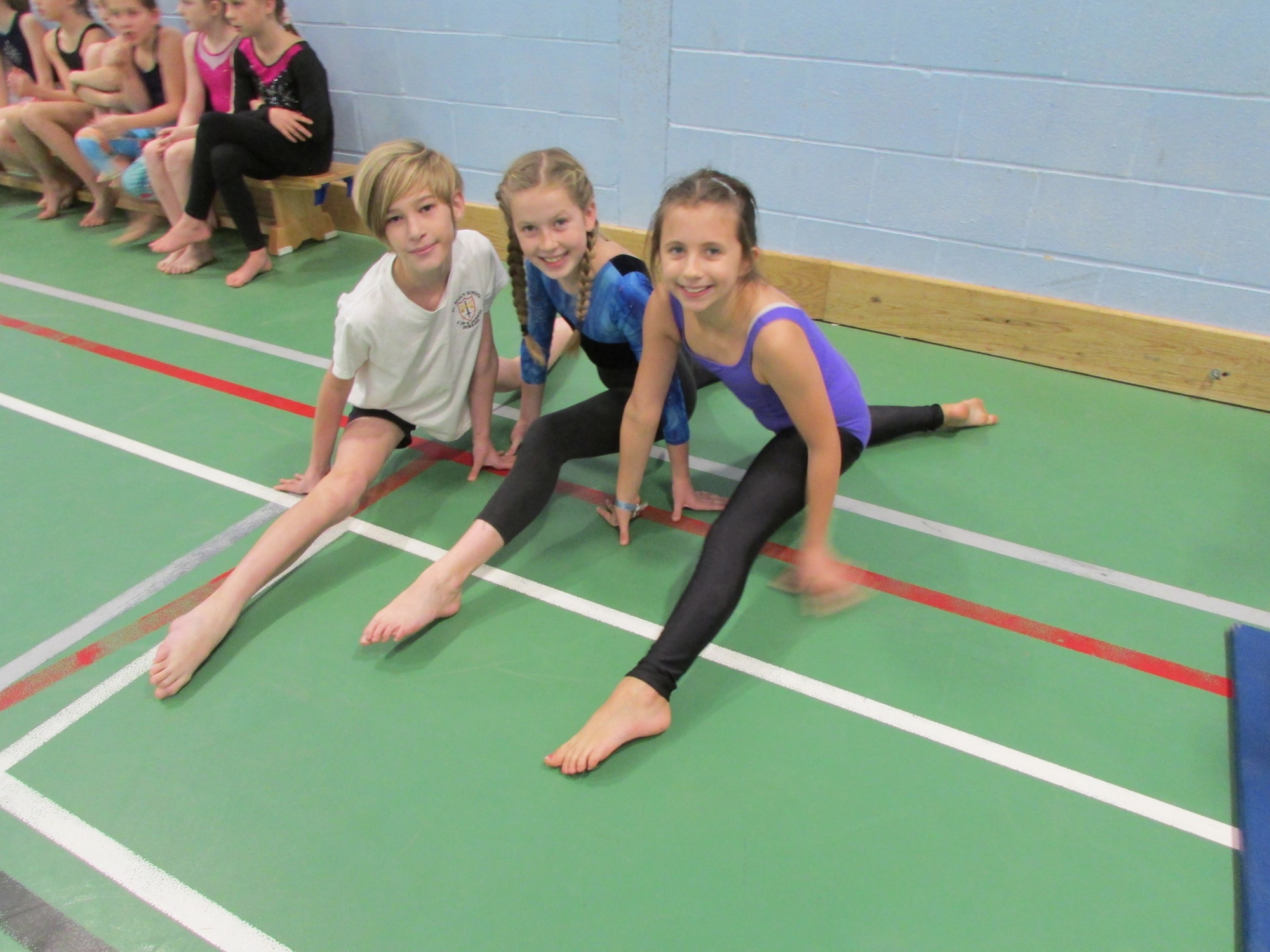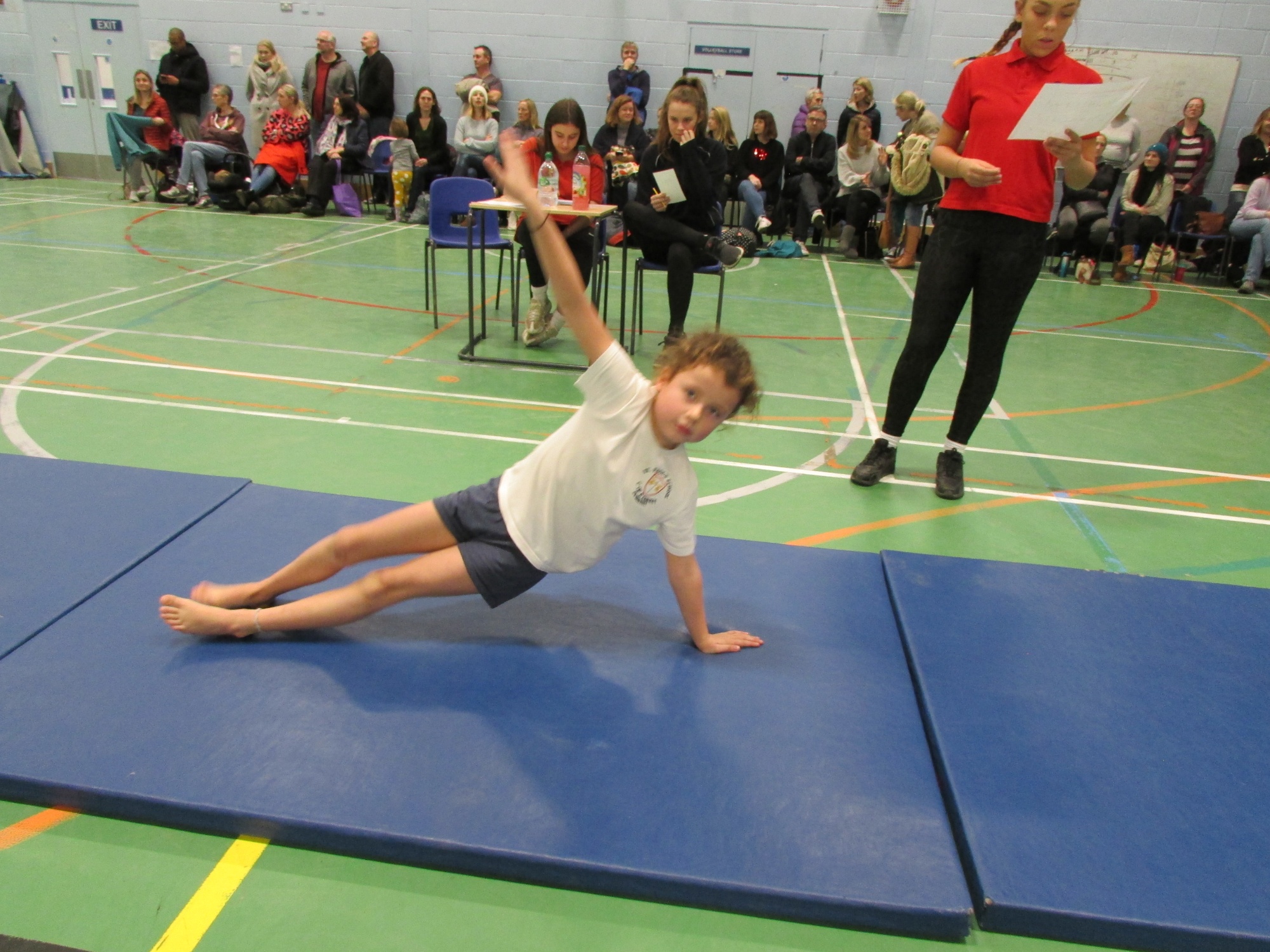 The hardest routine - the Floor Exercise - included all sorts of gymnastic elements that I am not even close to being able to do! For 3 and 4 this included a shoulder stand (which I can do) , cart wheel and a forwards roll. Year 6 got choices of what they wanted to do; half or full jump; a double cartwheel or a handstand into backwards roll; a backbend, the splits or a half lever. Bella Year 6 Elm told me that the hardest bit for her is the backwards roll into straddle because sometimes her hair got caught.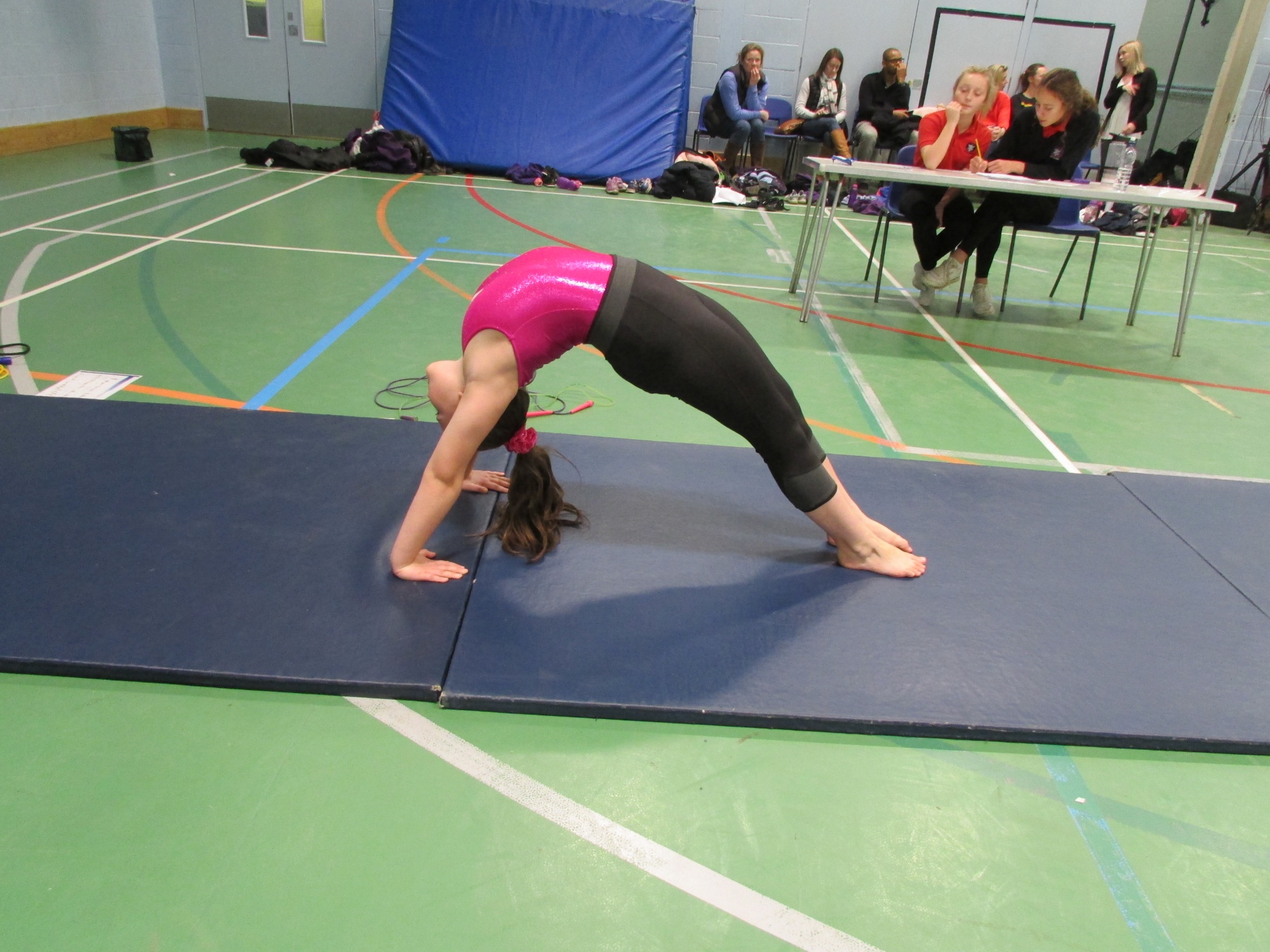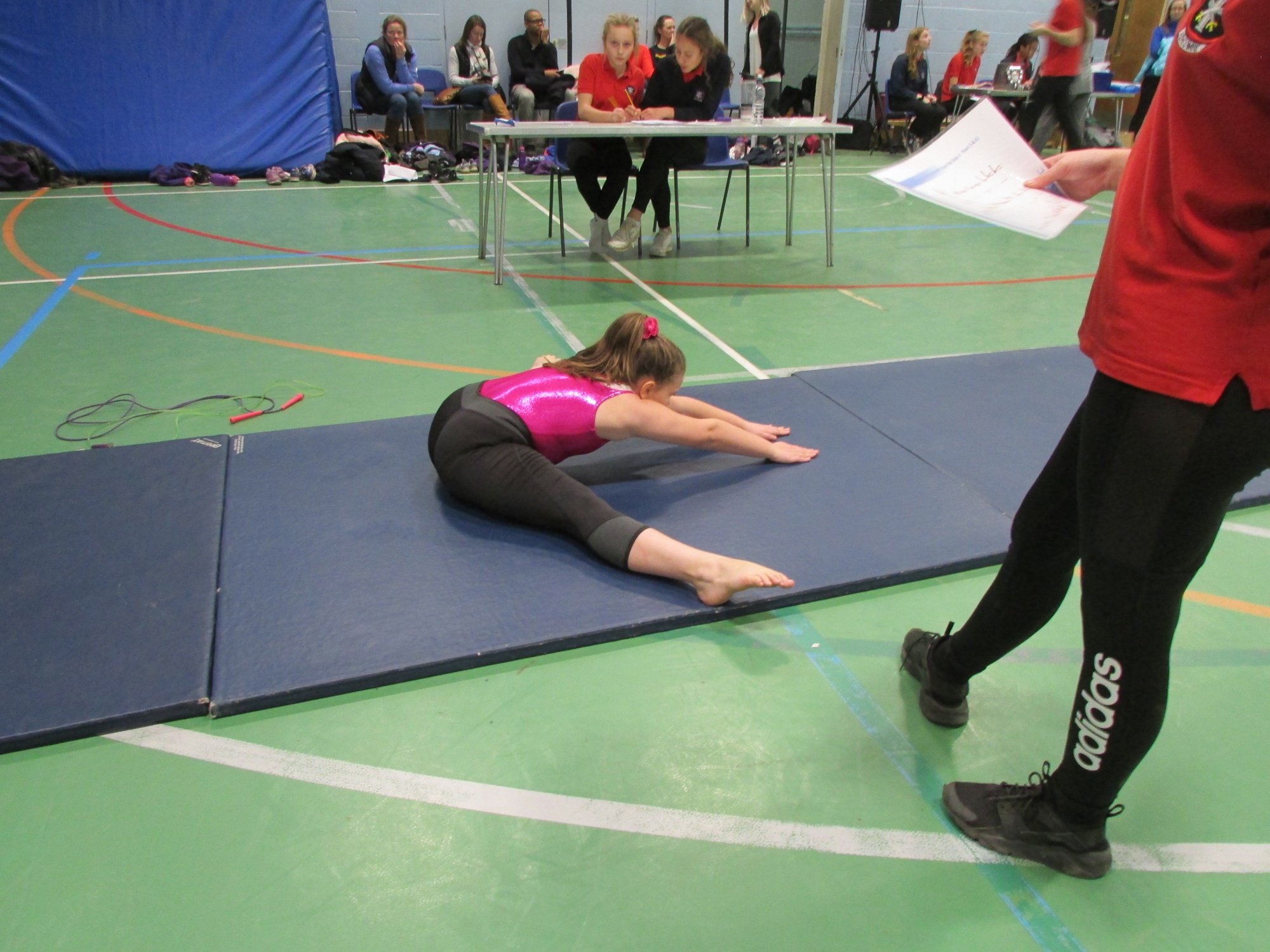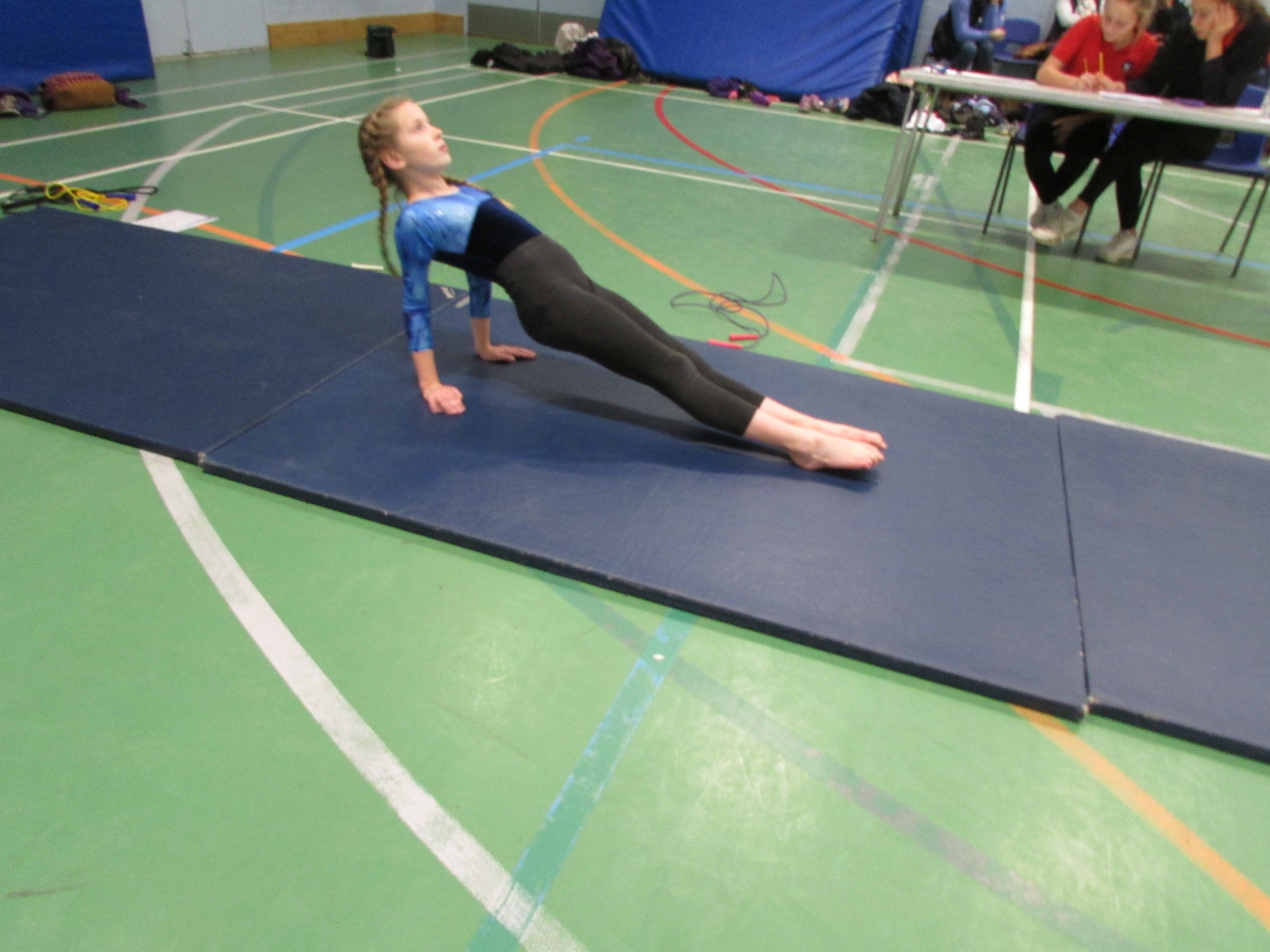 The third routine was The Vault. Probably the easiest routine. It is also the only routine I can fully complete! Year 3 and 4 had to balance across a beam doing high kicks and remembering to point their toes. At the end of the beam they had to do a neat jump. Year 6 were taught this routine by accident when they should have learnt one that used a table! They did really well to learn the new routine and give an amazing performance. Violet Year 6 Elm said that it is fun and nerve racking at the same time and all the judges were really supportive.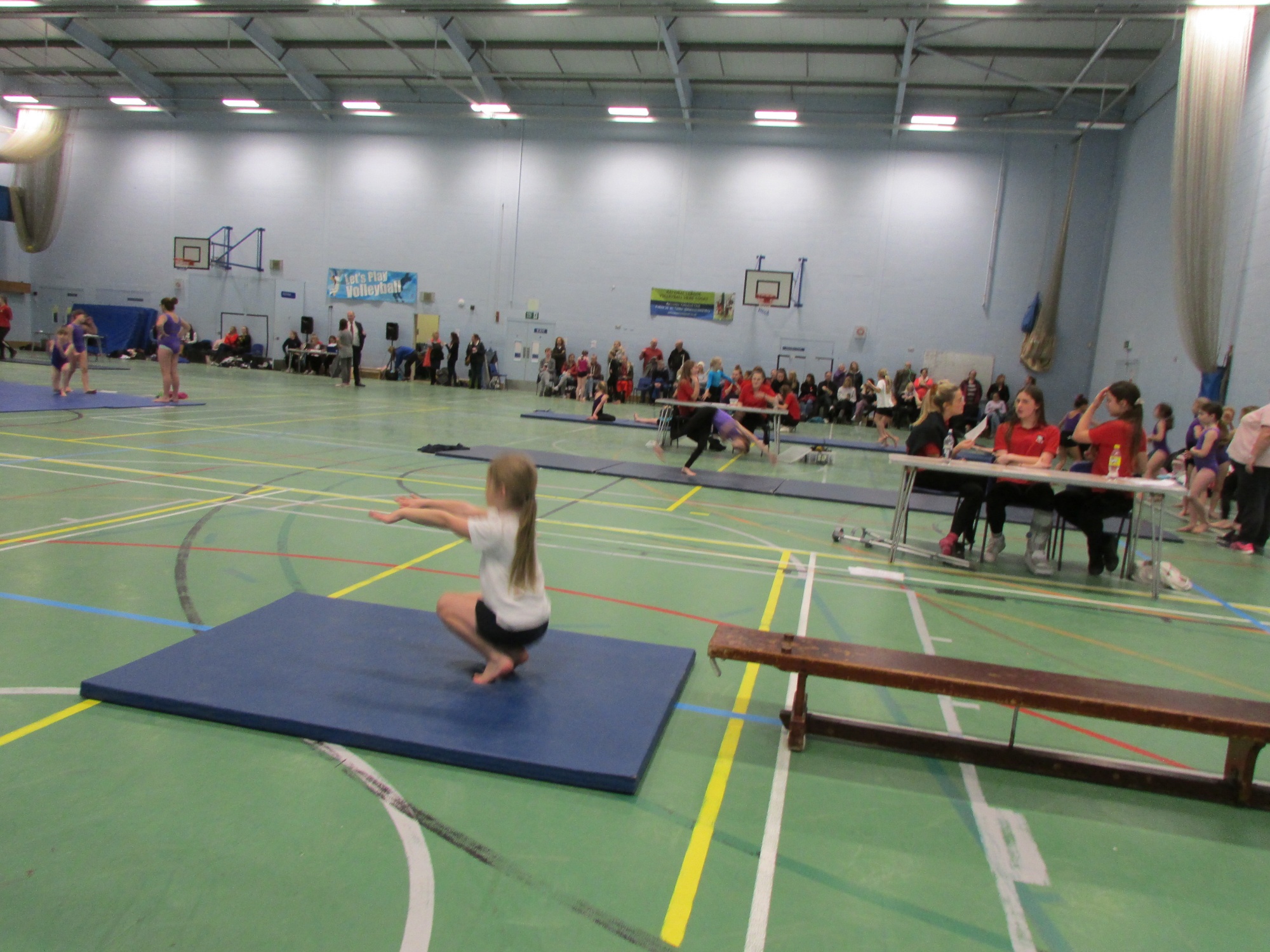 Throughout the competition, everyone was very encouraging to each other and we all had a great time. At the end, everyone (including me) started playing with some ribbons! It was great fun and Tilly and Gabriella Year 4 said that gymnastics is great fun and it builds your confidence.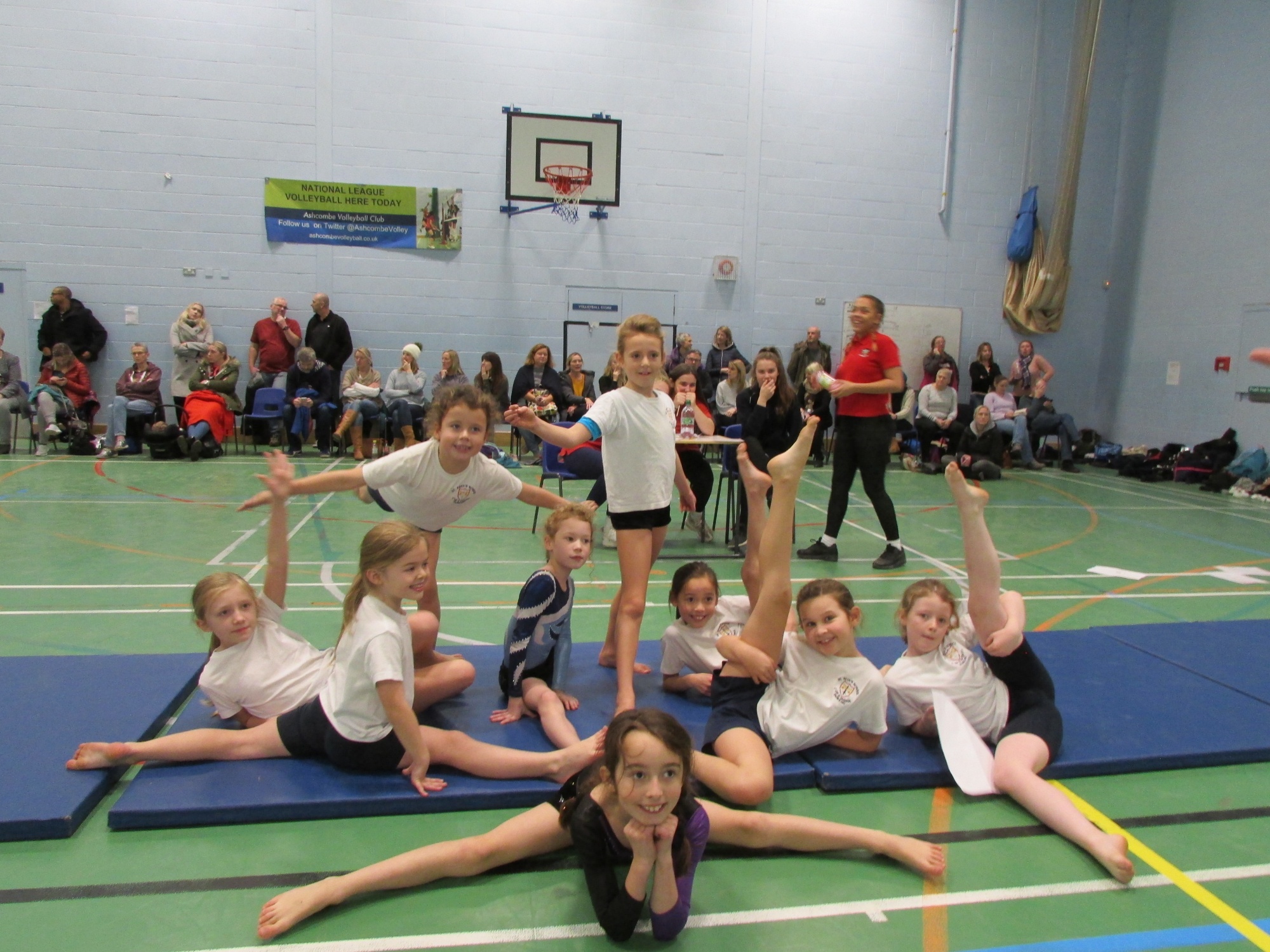 After the excitement with the ribbons, we were called to sit down for the announcement of the scores. Year 10 were the judges and told me all the schools did really well. We got three individual medals in Year 3 and 4 all for the vault. Tilly Year 4 got joint 3rd, Nancy Year 4 got 2nd and Amelia Year 3 got joint 1st! Overall, they came 4th! Year 6 didn't get any individual medals but came 3rd in total! Everyone did amazingly well and really enjoyed themselves.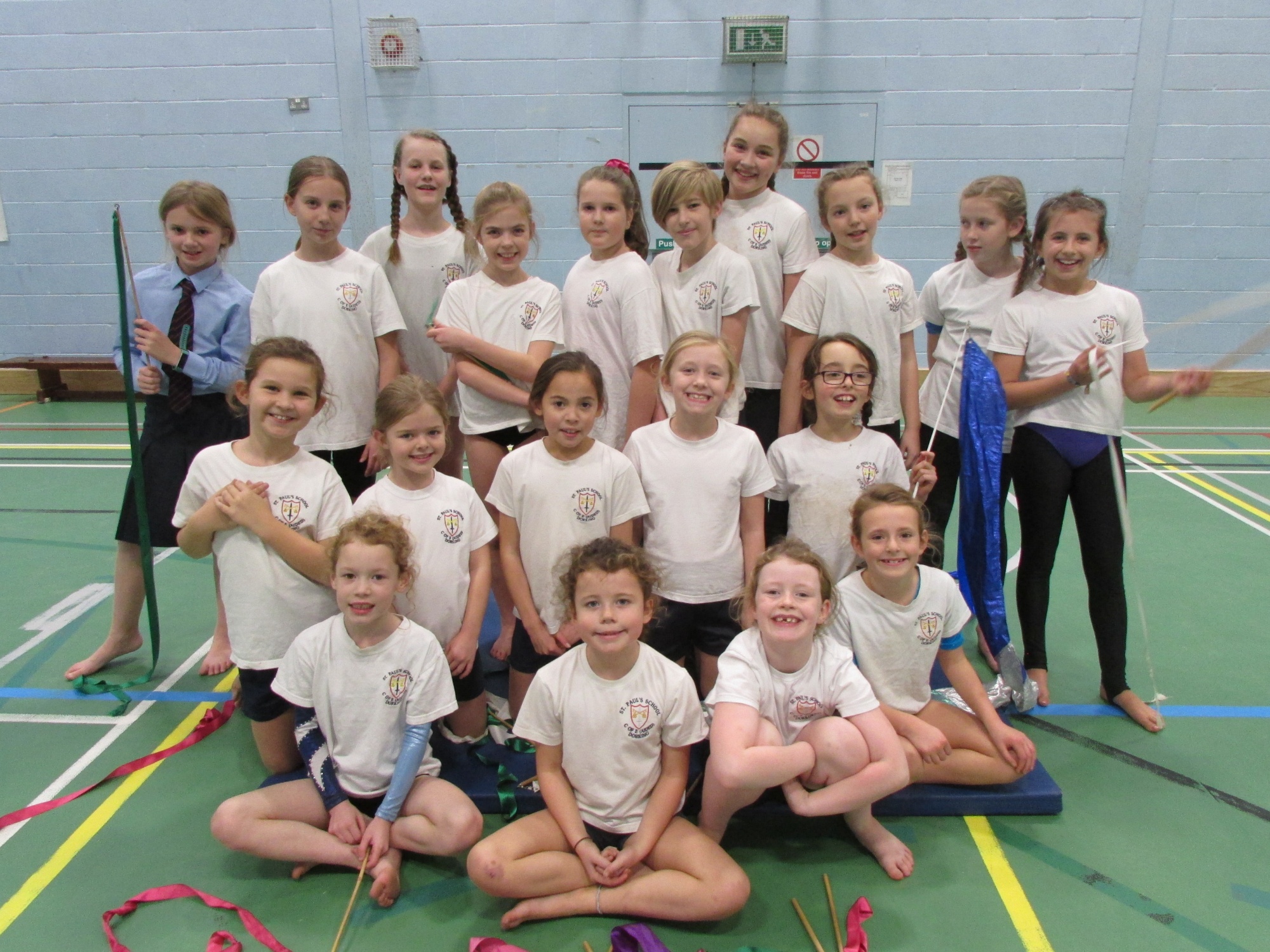 Sports Crew Gifted and Talented Young Leaders
26th November 2018
Reported by James – Year 6
On the 26th November 2018, 6 children from year 6 went to St Joseph's in Guildford to experience a young leader training session.
Firstly, we had to break the ice (not literally) to get to know all the other children who were also at the session. This meant that we had to get into teams, where we did not know anyone, and introduce ourselves at the same time as completing some activities.
To start off our session, we tried to get across a hall (not touching the ground) using only 4 objects: 1 hoop, 2 spots and one red strip. This was rather tricky and we had to use communication as well as share ideas.
Next, we did an activity that included two children observing the game while two others led the game. The rest of the team were players. After we played the game, we talked about what makes a good leader and which attributes are most important.
To conclude, we collected a form that gave us the opportunity to apply to become sports crew ambassadors in January.
It was a great afternoon and I hope that I can share everything I have learnt with others in the school.
Karate Demonstration
21st November 2018 at The Dawney School
Reported by Mason Year 4, Beech Class.
On the 21st of November a group of 6 Year 4 children from Beech and Birch class were asked to take part in a karate demonstration at Dawney School in Bookham.
There were lots of schools taking part and the morning was full of fun and excitement.
We had to sit and listen to the rules, then look and copy moves shown to us by the karate instructor. We had to take off our shoes and socks before starting the warm ups, using our arms for blocking and feet for kicking, before being shown more karate moves. We were then allowed a break.
My favourite part was kicking and punching the black blitz cushion, my friend Joel said his best bit was "learning to defend myself".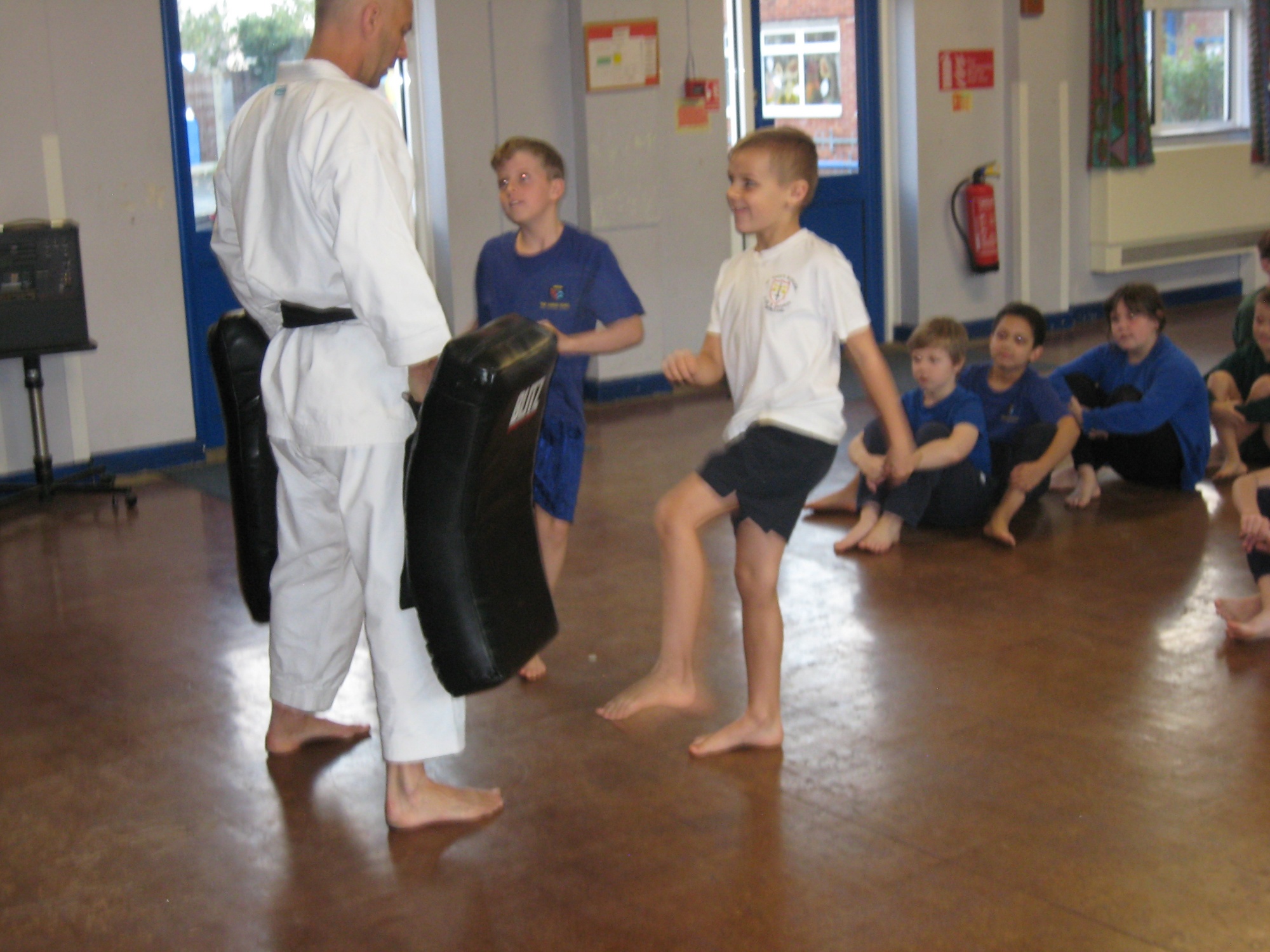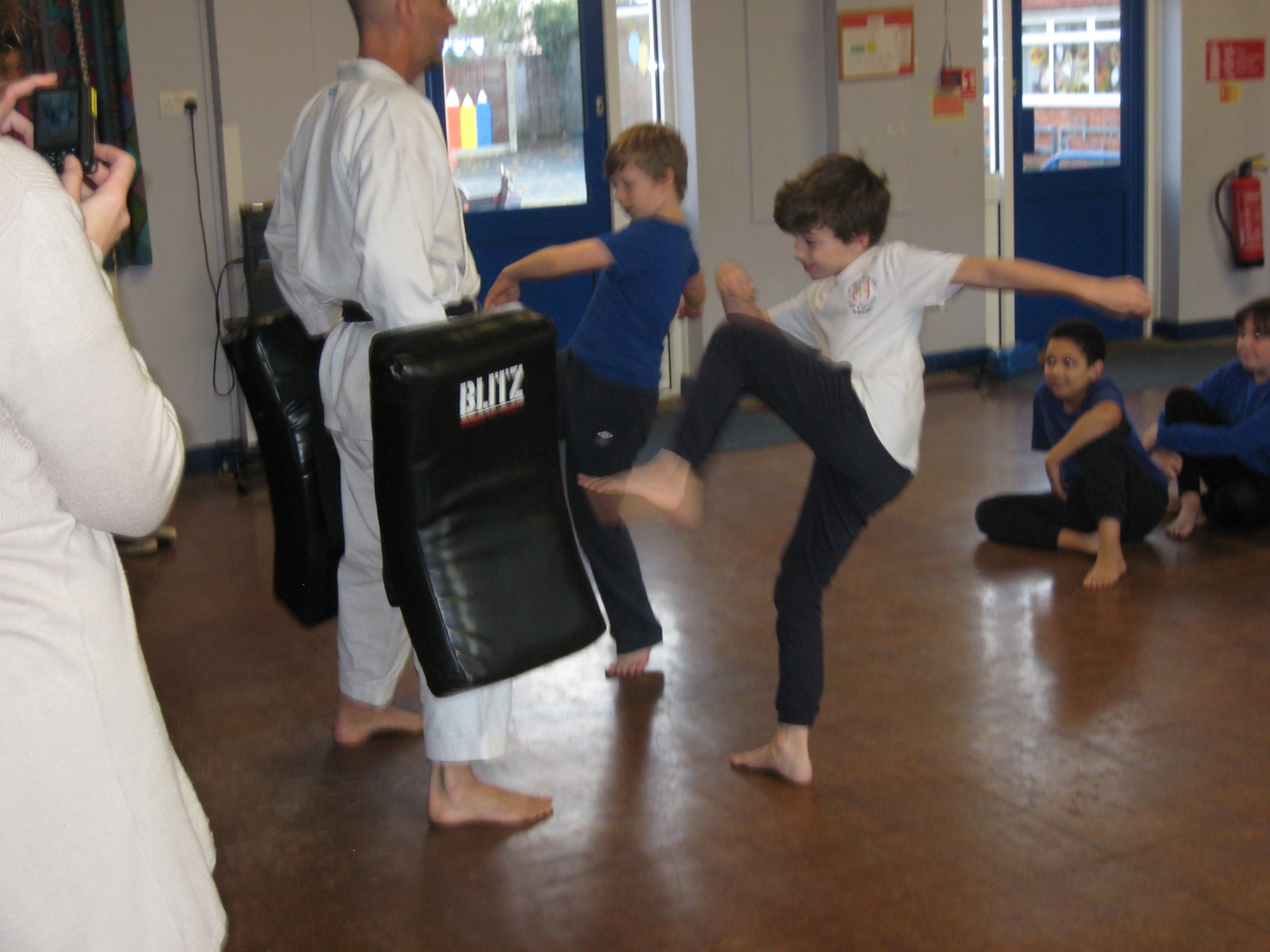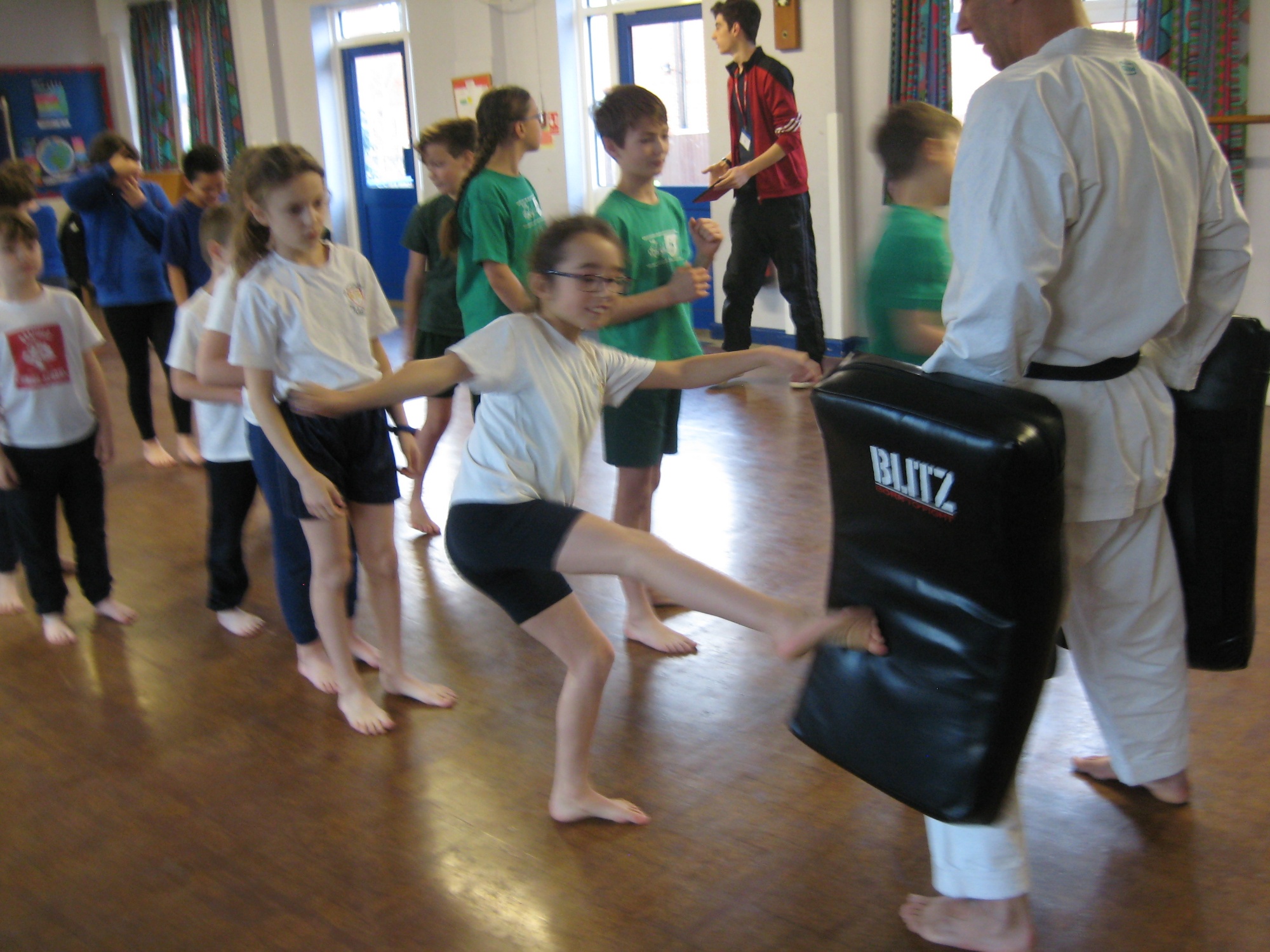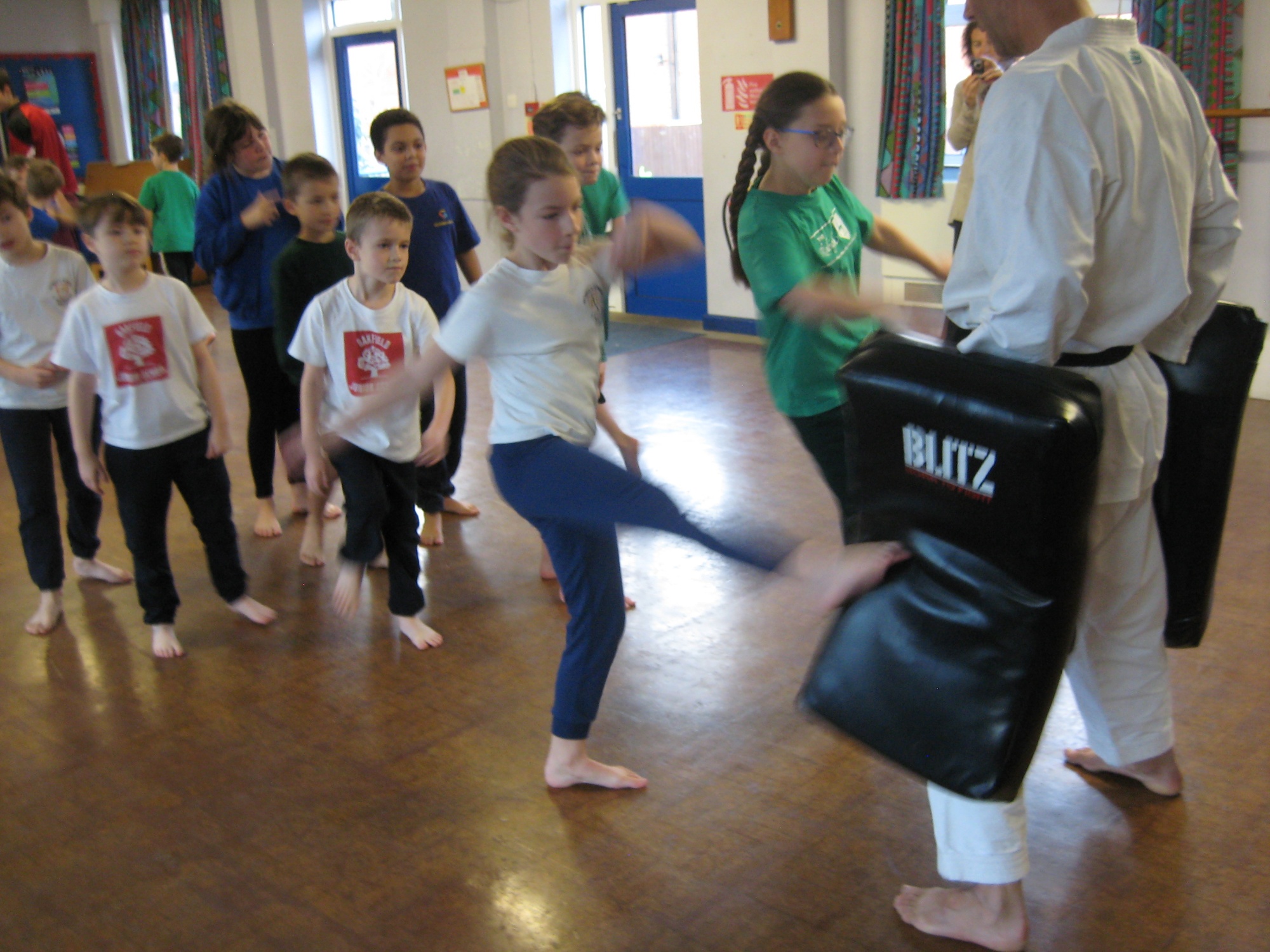 The karate instructor was calm, patient and made us all laugh. He also made sure we knew that karate was ONLY for self defence!
Everyone had a good morning and learnt a lot! I would definitely think about doing karate as my new hobby.
St Paul's Cross Country Competition
21st November 2018
Reported by Sam, Joe Zach and Lucas
Today was a very exciting day for the St Paul's runners because there was a mini cross country competition being held on our field for: Y3 Y4 Y5 and Y6. There were multiple races and first up were the Y5/Y6 girls who gave us a fantastic race to watch especially on the last lap when 2nd and 3rd place runners sprinted their hearts out to catch up the leader who was really far ahead . Eventually, the person who was ahead in the first place -Imogen- just managed to hold on for the victory.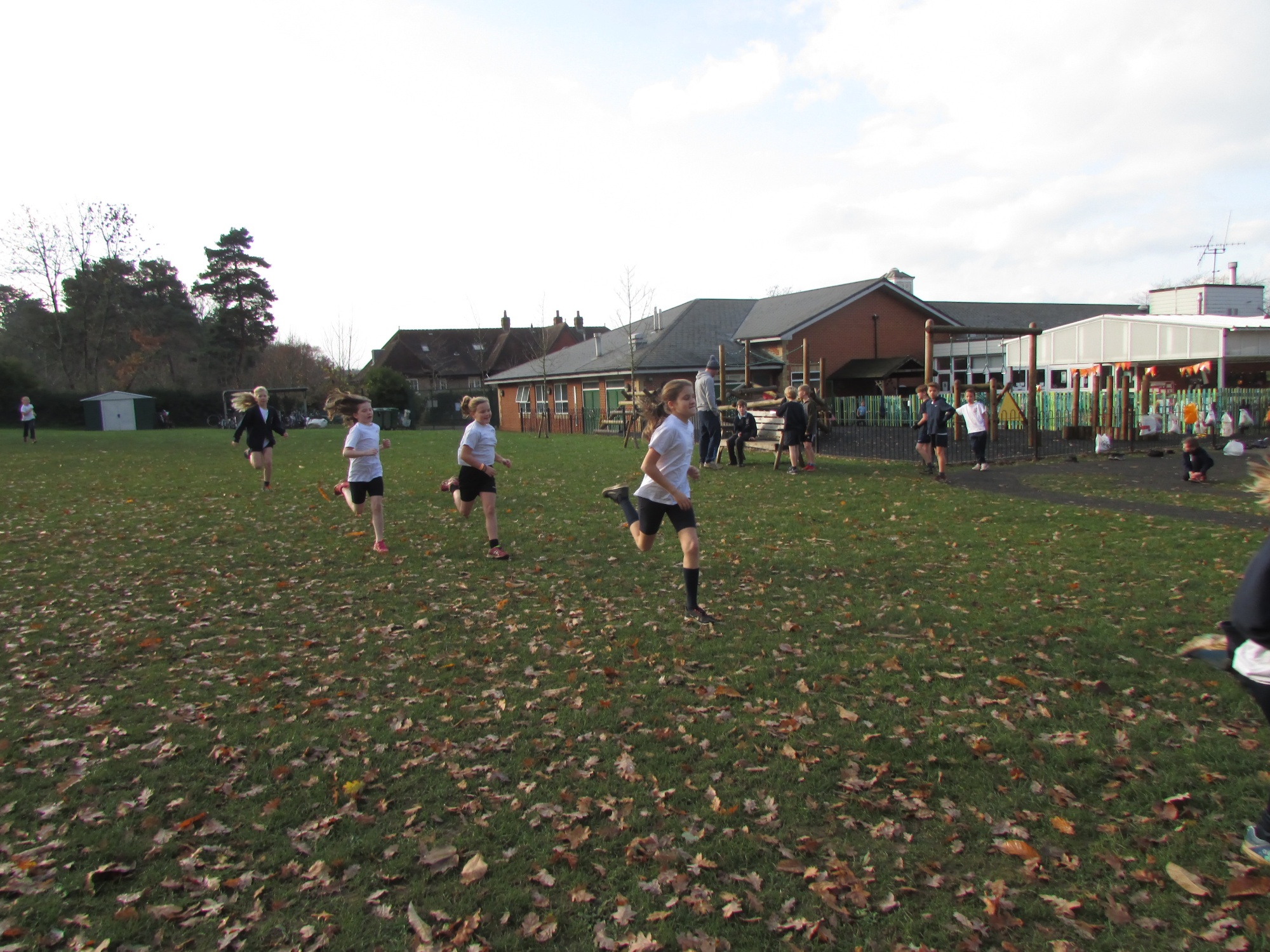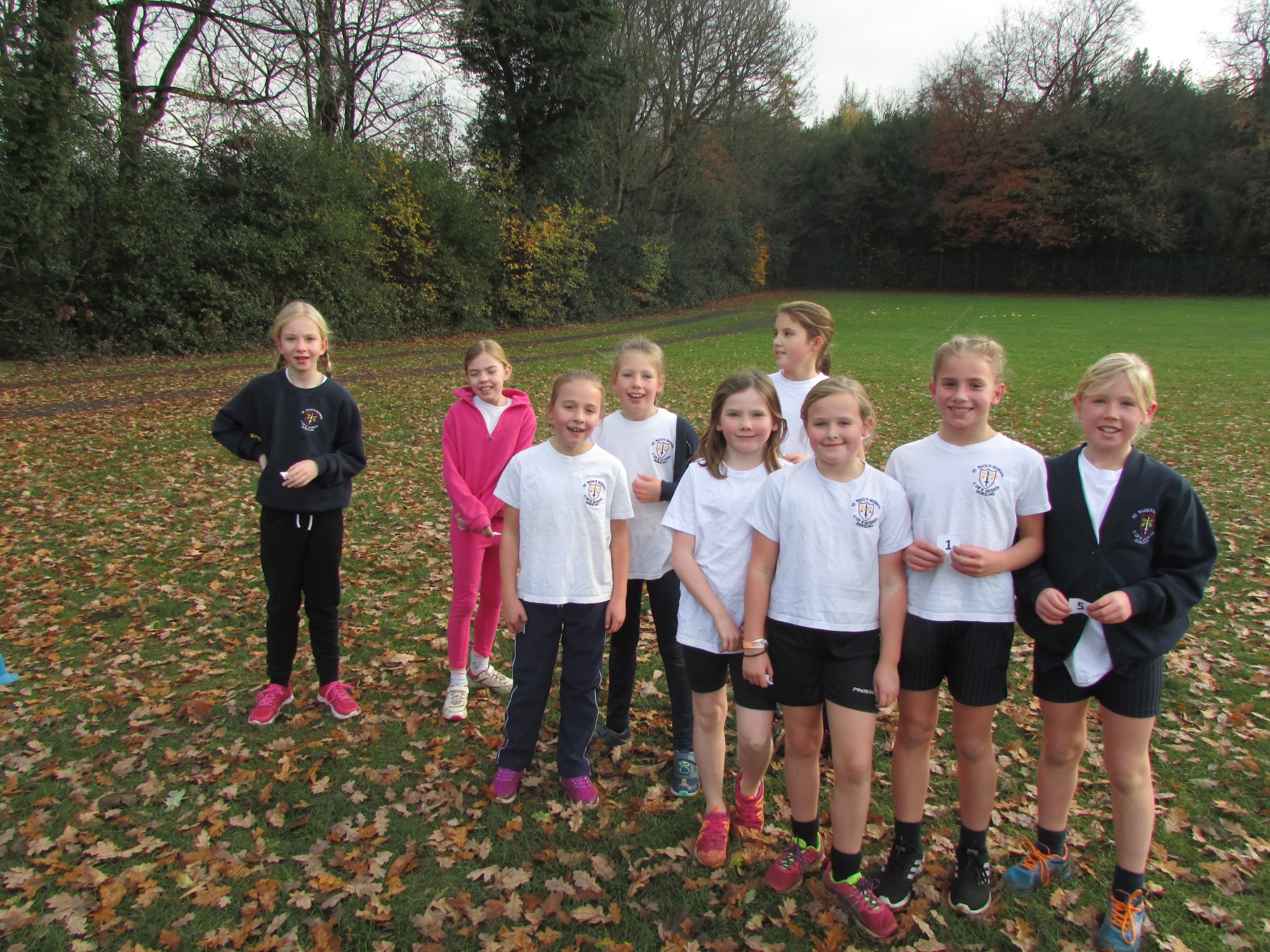 Next up, were Y3/Y4 boys who -again- put on a great performance for us to watch. The eventual winner was Toby after placing himself in the crowd of runners and then sprinting past lots of them to grab the number one position.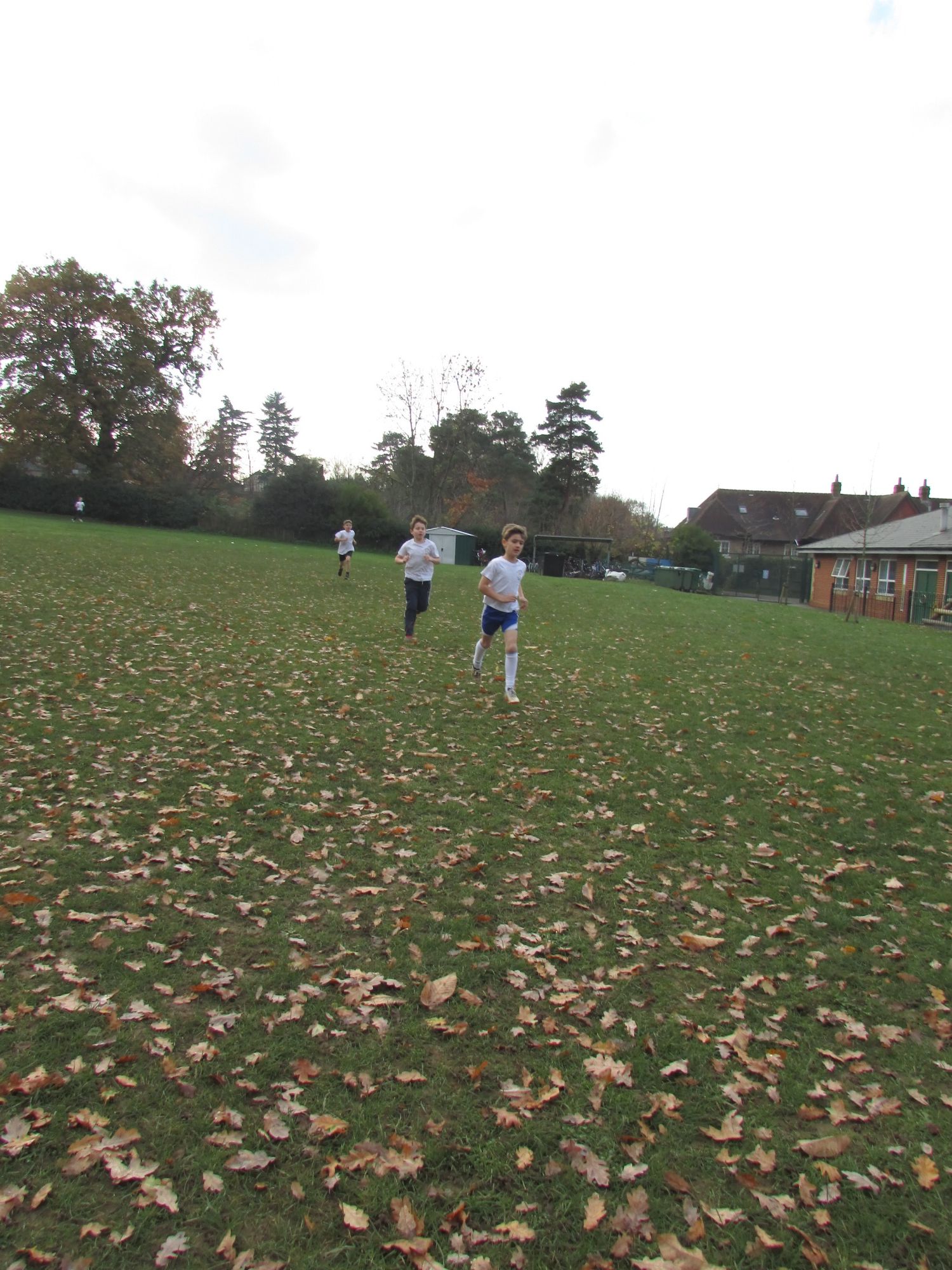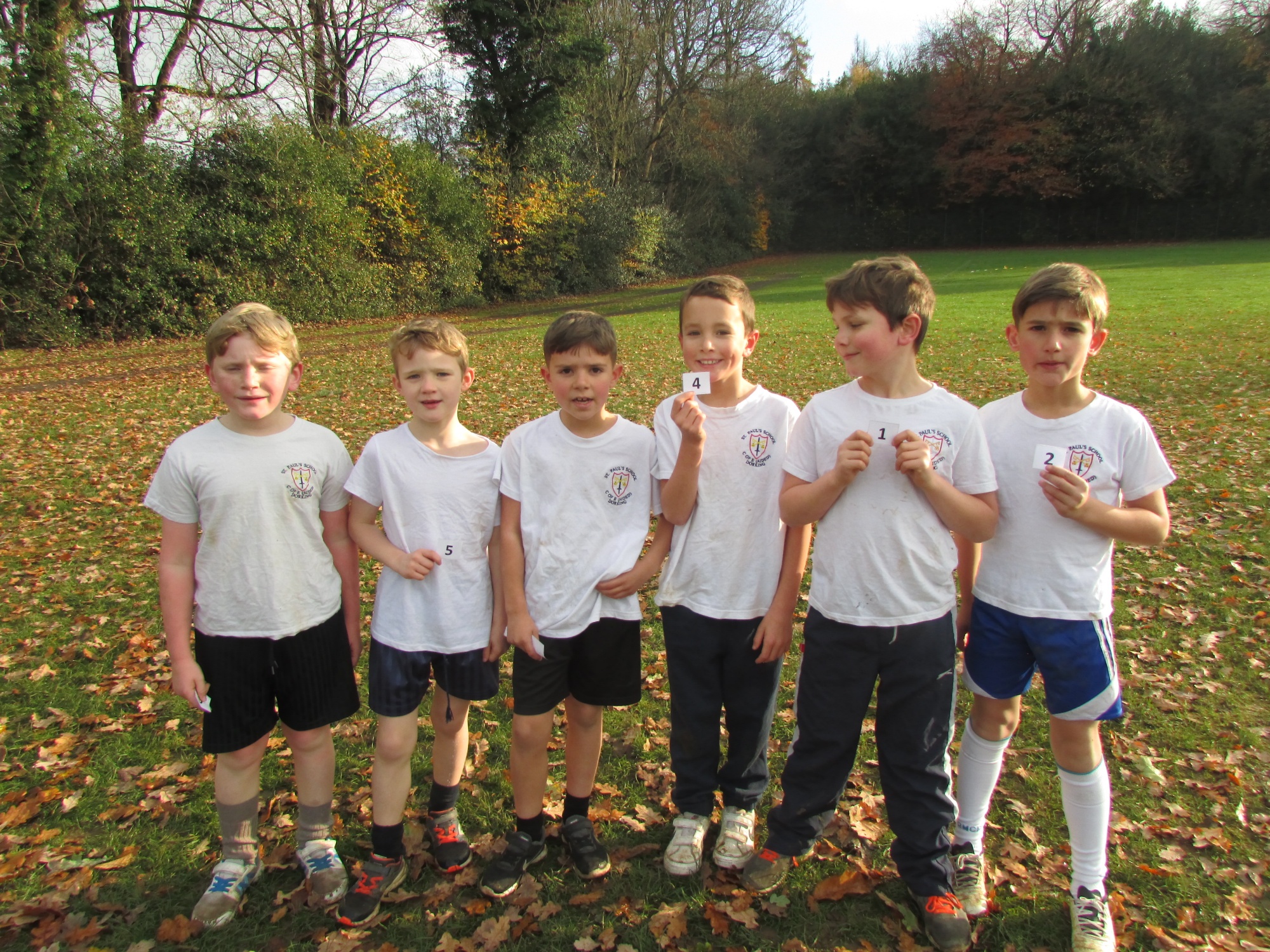 After all of this were the Y3/Y4 girls. It resulted in a great win for Tilly and an extremely close 2nd place for Sophia.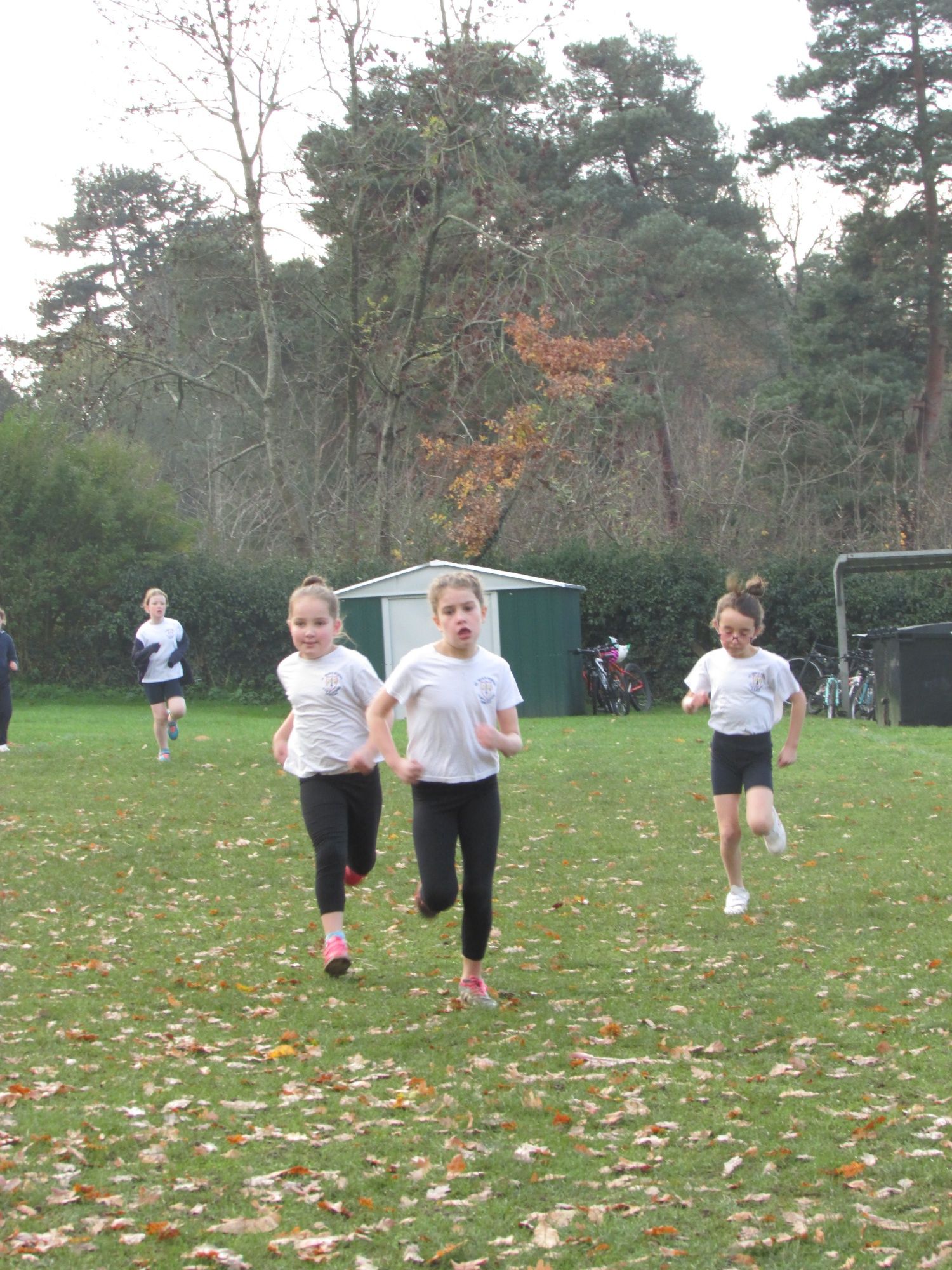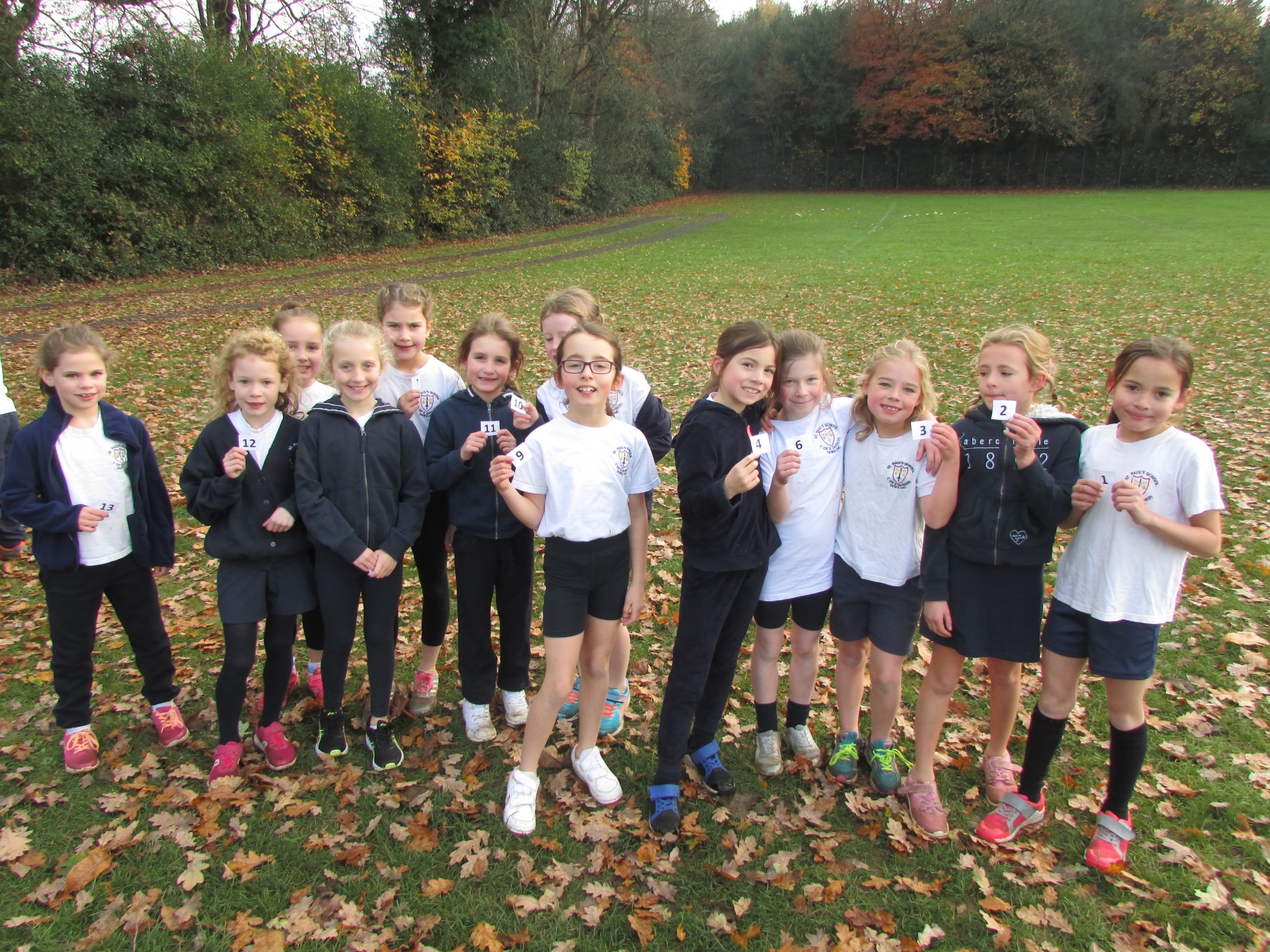 Finally, to end the brilliant day of racing, were the Y5/Y6 boys. As soon as the race had begun, everybody knew it would be a great competition for the best position. There was no group, all of the runners were running their own race and took their spot right from the start. In the end, Lucas won to a close 2nd, 3rd and 4th place.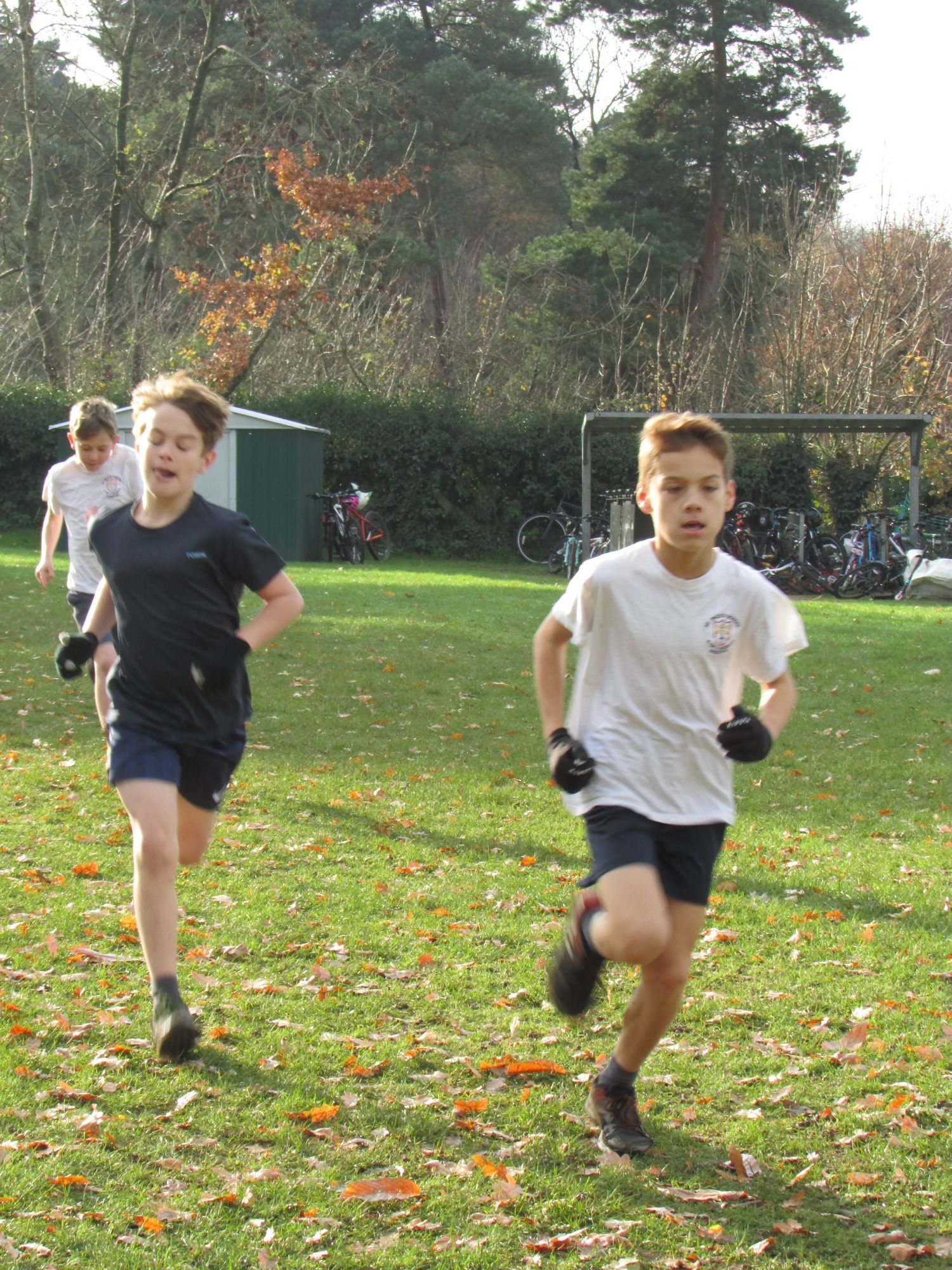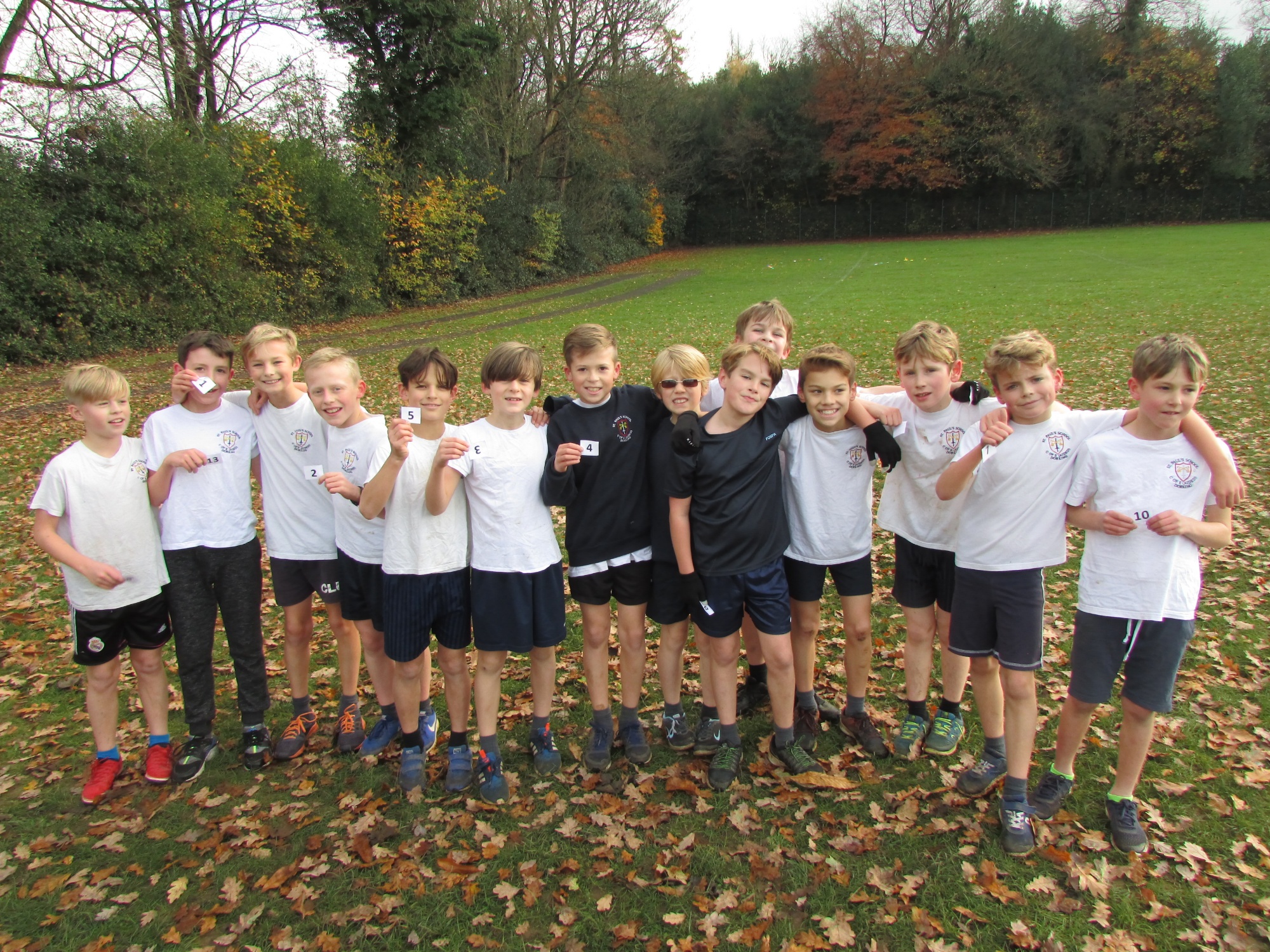 To conclude, it was a great day of racing and everybody enjoyed it.
Children in Need Sports Crew Charity Event
16th November 2018
Reported by Connie, Issy and Claudia Year 5
On the 16th of November, an event was run by Sports Crew (some children in Year Five and Six) for Children In Need. They managed to lead three fun activities held for the whole school on the sports zone. All of Sports Crew showed great encouragement and helped others understand what they were doing. Even though they were all quite tired from picking up balls, hurdles and bean bags, they did great work! They were extremely organised with all the equipment, and how to explain the instructions. Amazingly, Miss George gave them all Star of the Week for their brilliant perseverance and courage! Overall, Sports Crew did a fantastic job and engaged lots of children to take part in enjoyable activities!
And we even managed to raise £197.58 for charity!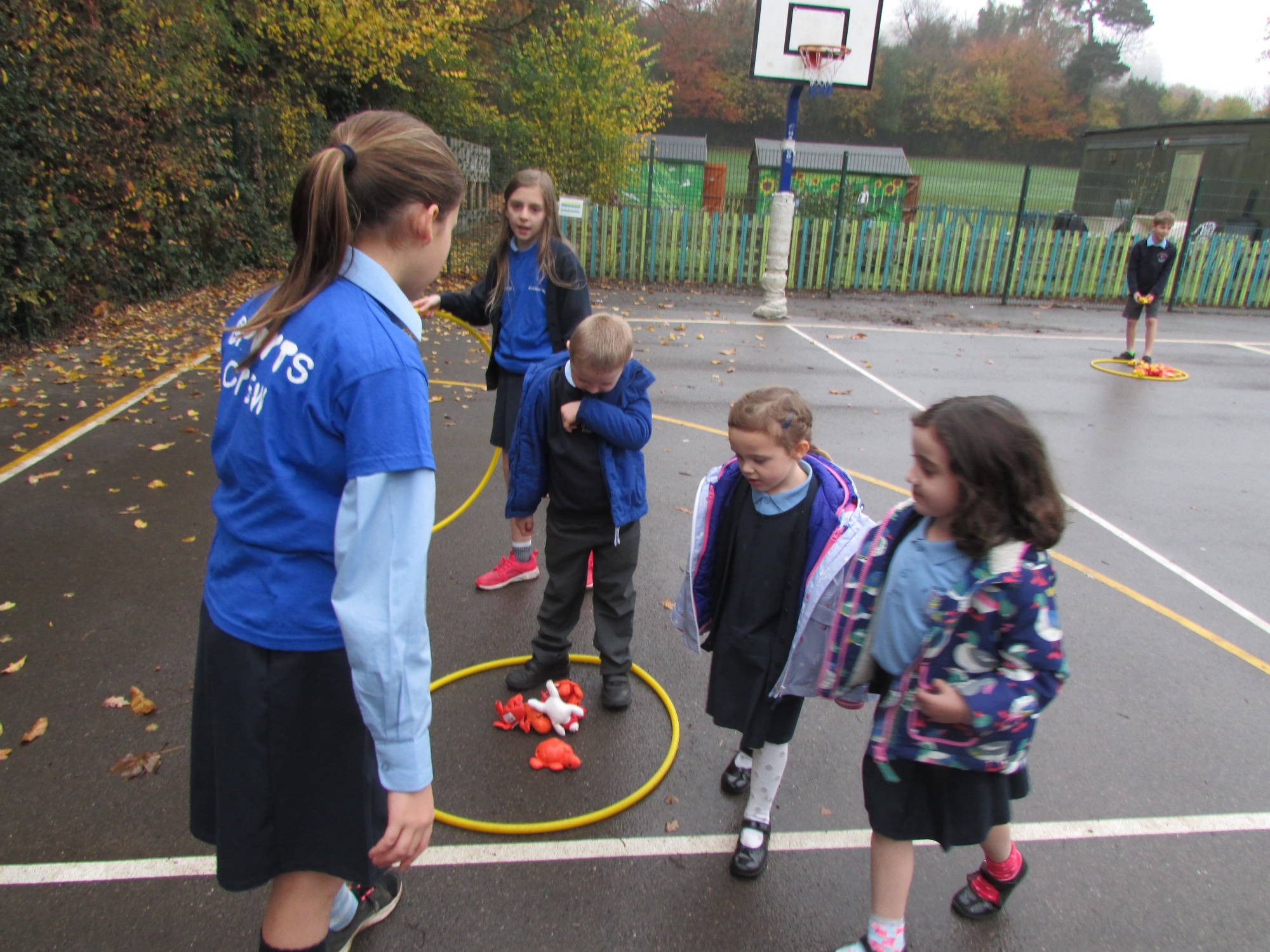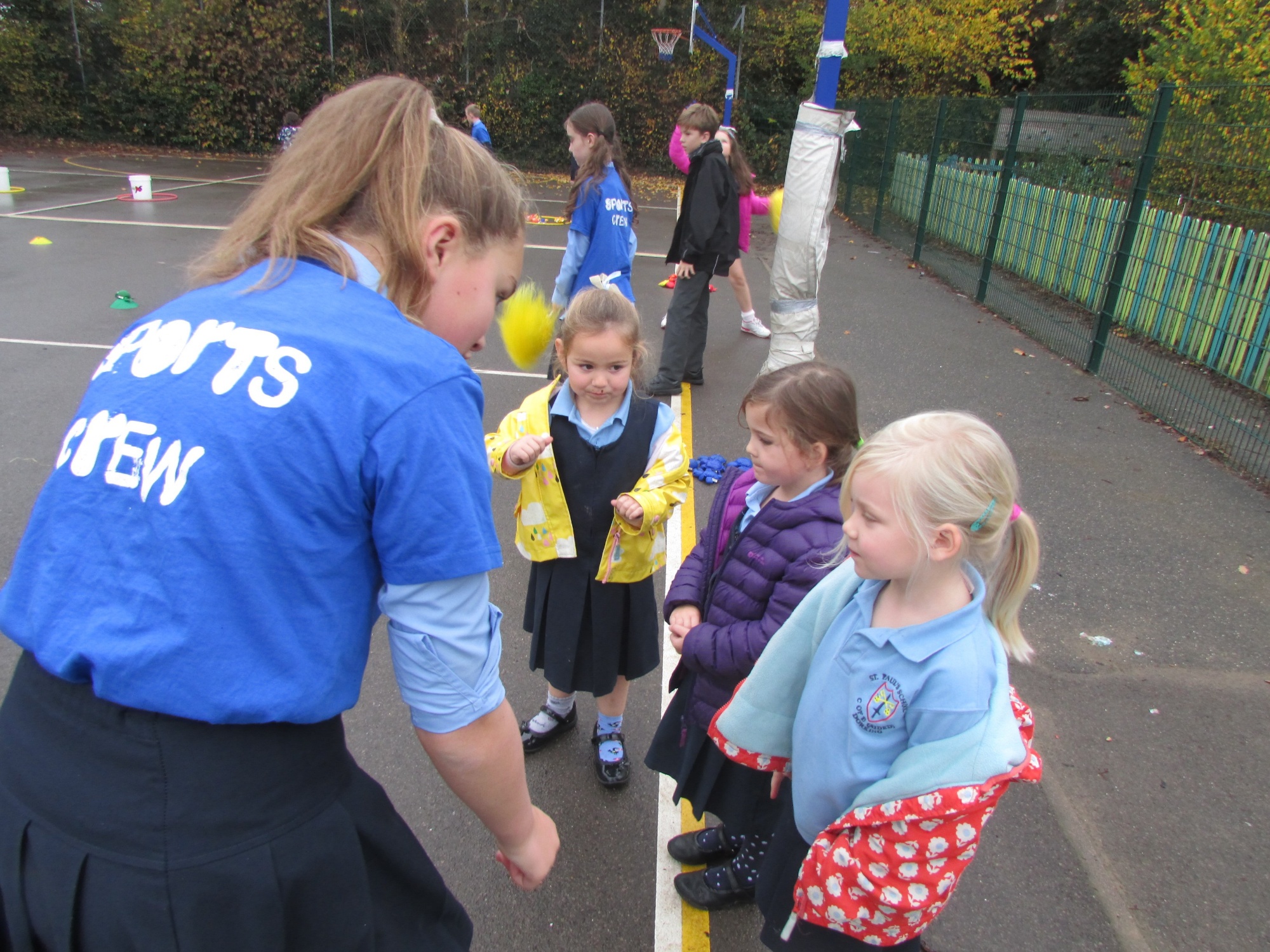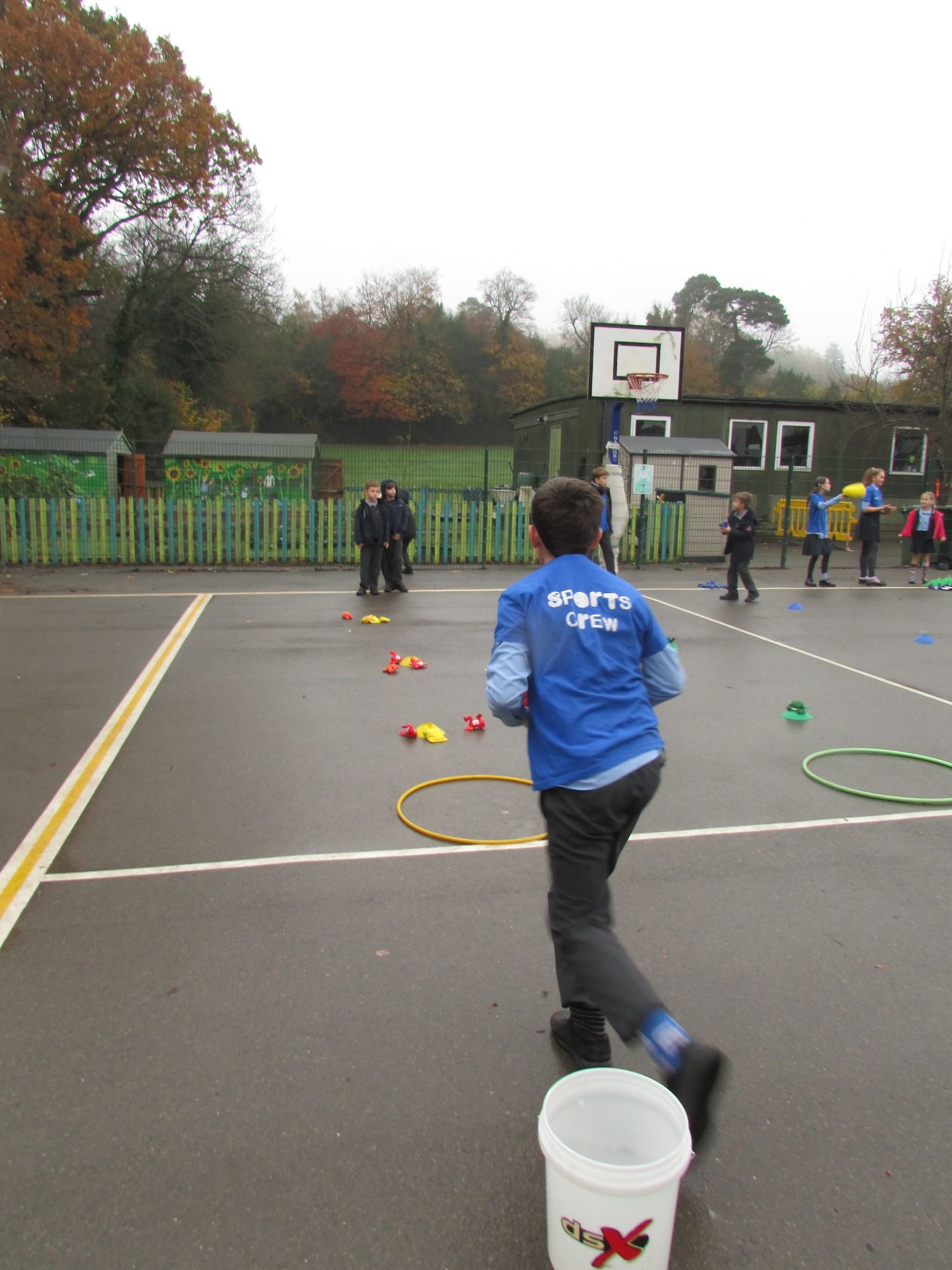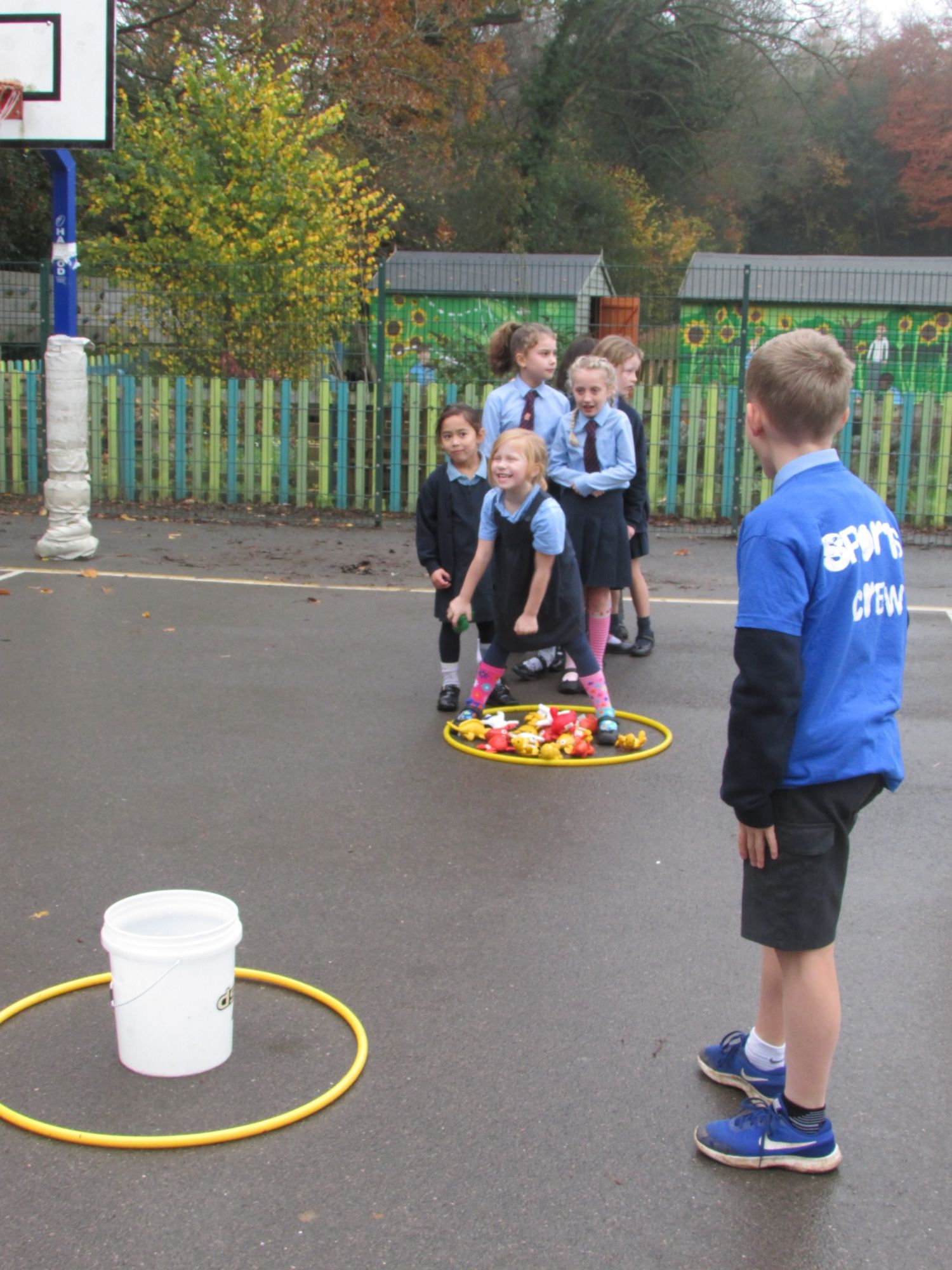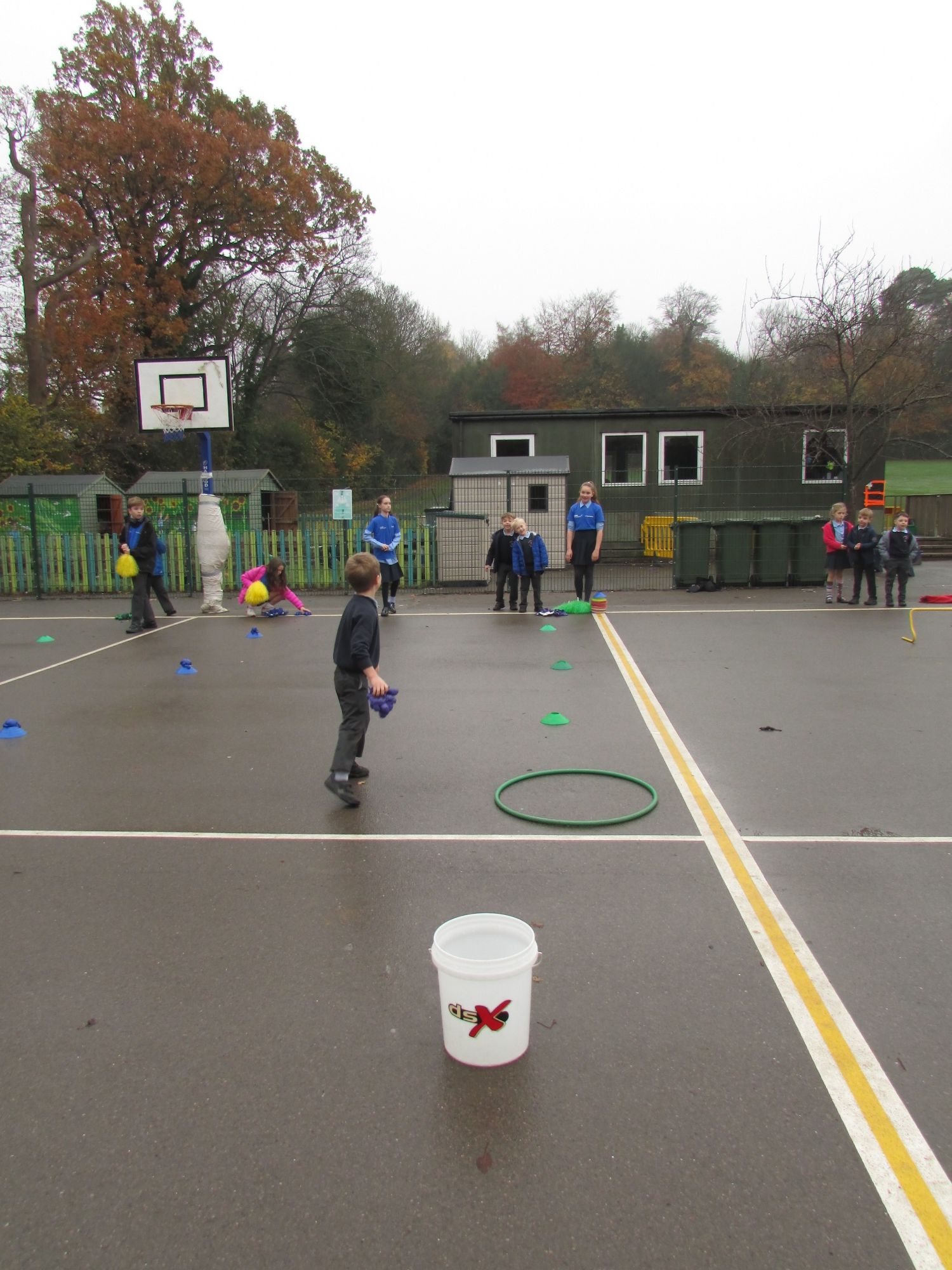 Girls Football (A Team)
12th November 2018
Reported by Lily and Philly - Year 6
We were all very excited, as we pulled up to St. Martin's School. We all met back up together before splitting into our A and B teams. After we all finished our lunch, we headed out to pitch 2 for our first match against Saint Martin's, where we drew 0 – 0, then we moved onto the match against St. John's, where we won 5 – 0 . Next, we played the strongest team - North Downs where we lost 1 – 0 but played superbly, defending tightly and showing lots of skill. Surrey Hills A team were our next match, where we won 3 – 0 and then we played St Joseph's. We drew 1-1. At the end, we counted up all the games, we either won, drew or lost, we won 4, drew 2 and lost one. Our overall place was third, bagging us each a bronze medal.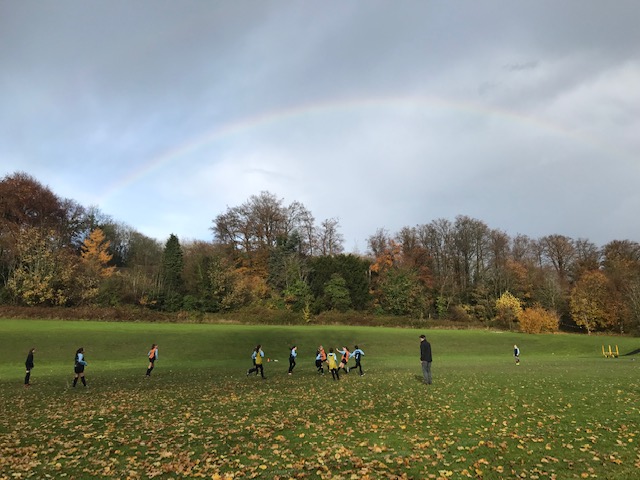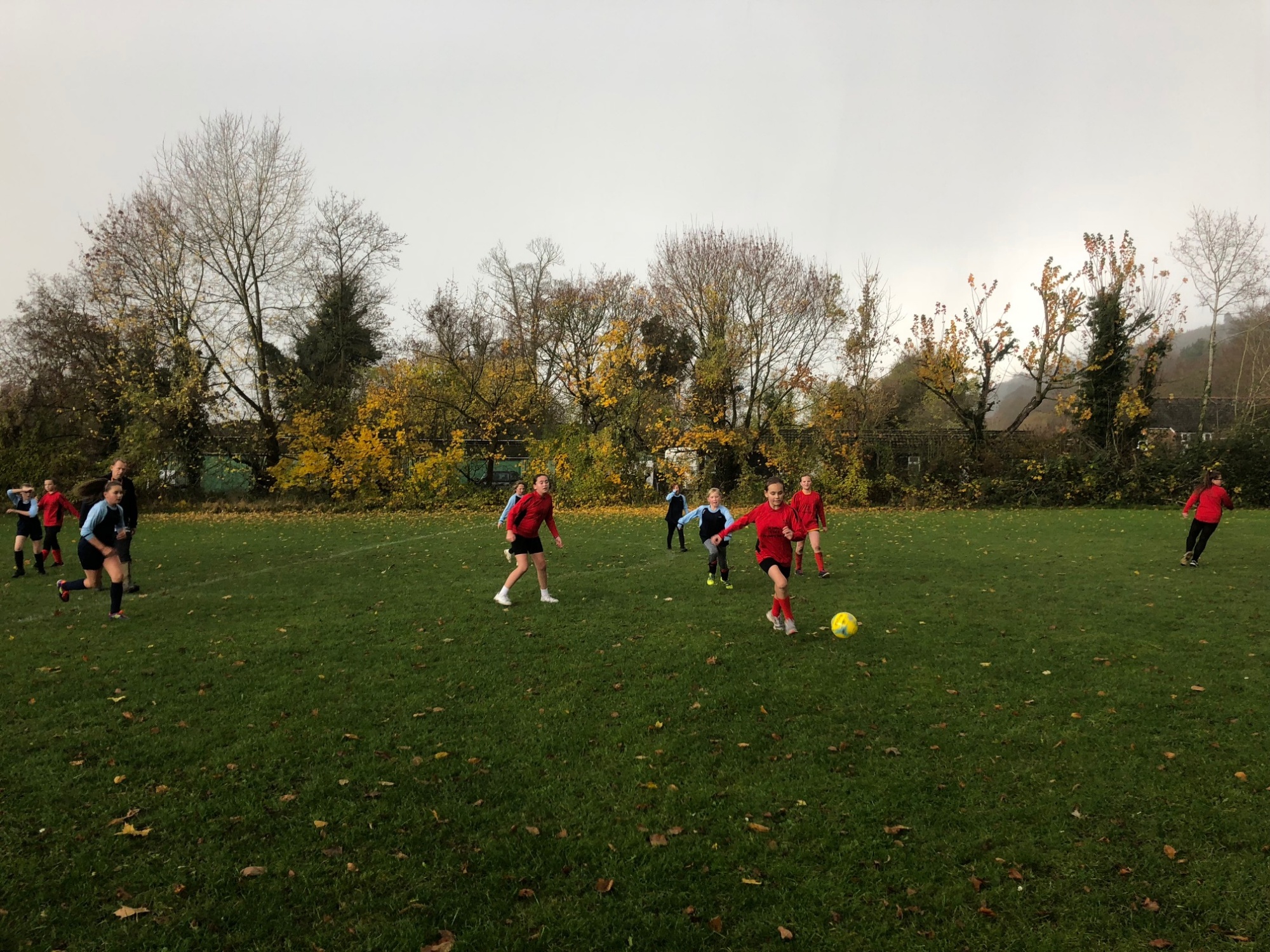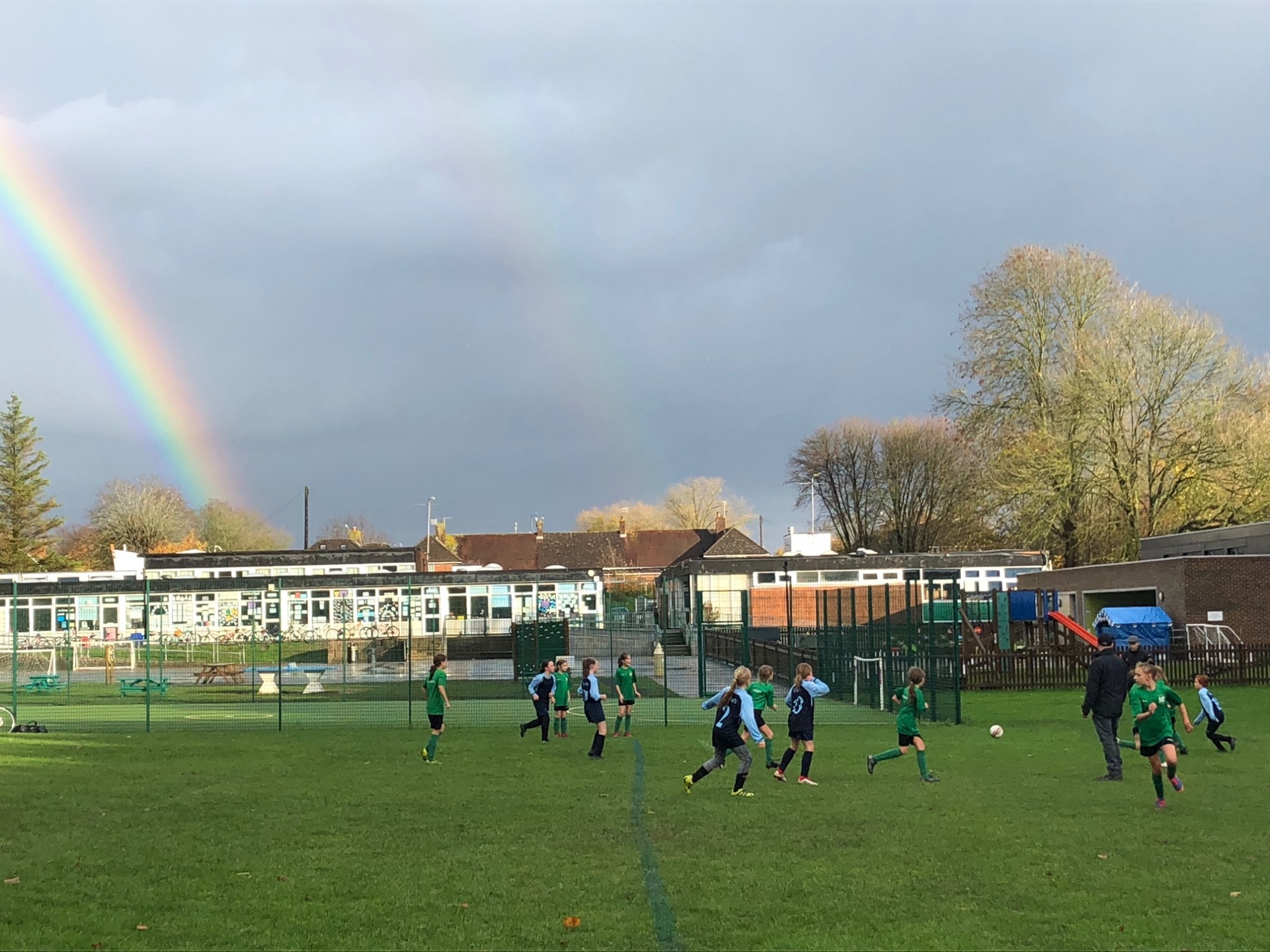 We all had an amazing time, despite the torrential rain!
By Philly and Lily
Year 5 Cycling Tournament
Leatherhead Trinity School - 18th October 2018
Reported By Rachel and Hettie
Eight Year 5s were chosen to take part in a cycling event at Leatherhead Trinity school on Thursday 18th November.
Team 1

Rachel G

Hettie K

Charlie E

Louis L

Team 2

Anna H

Jemima R

Xander S

Oliver C
We were all put into partners and there were 4 activities.
A quiz

A skills test

A cross country race

Observing the cross country racing route
The quiz was set in a gazebo with questions on the walls testing our cycling knowledge.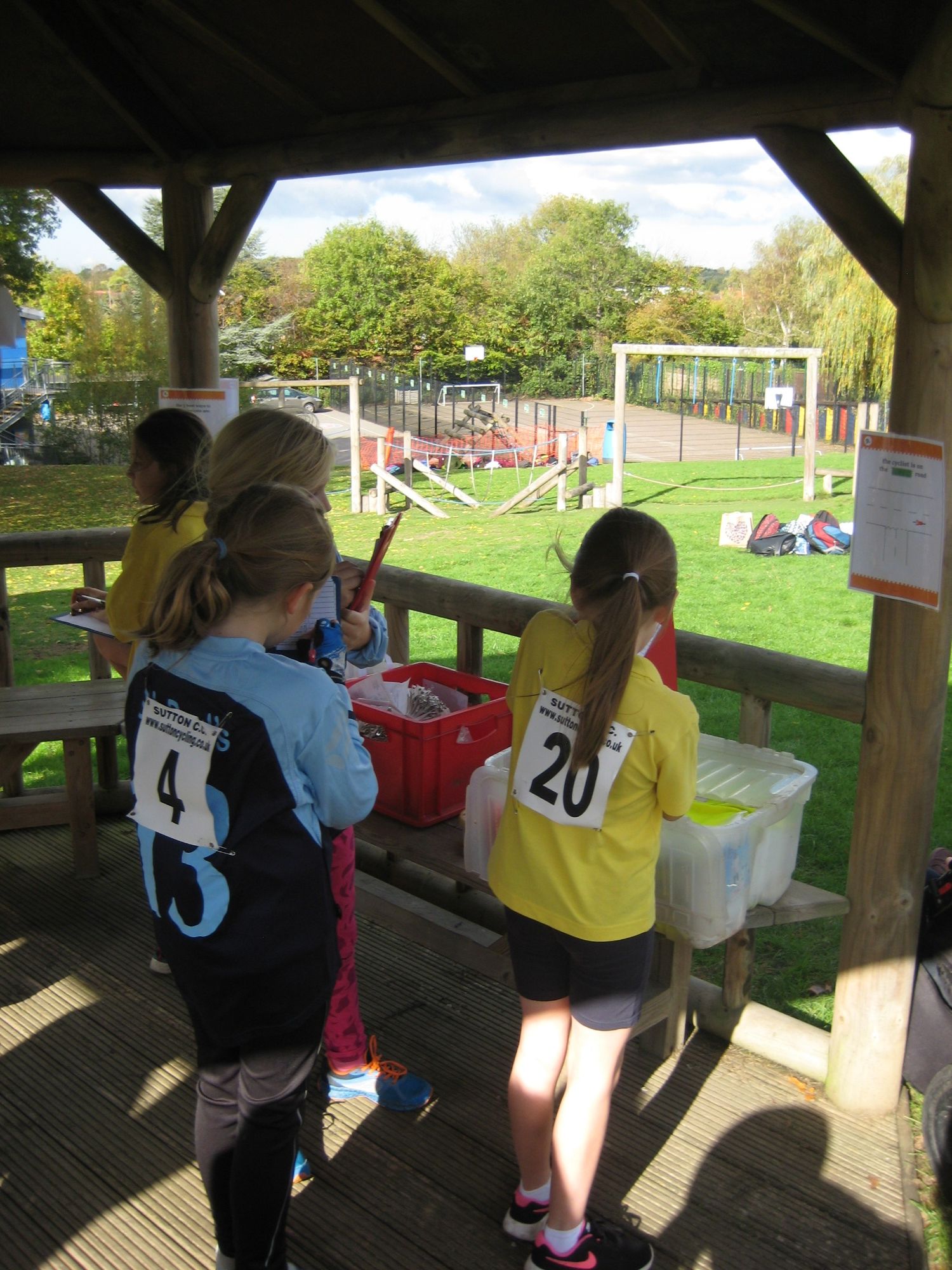 The skills challenge involved cycling in and out of cones, then picking up a water bottle and placing it on a box, going through a gate, under a limbo pole and riding across a ladder.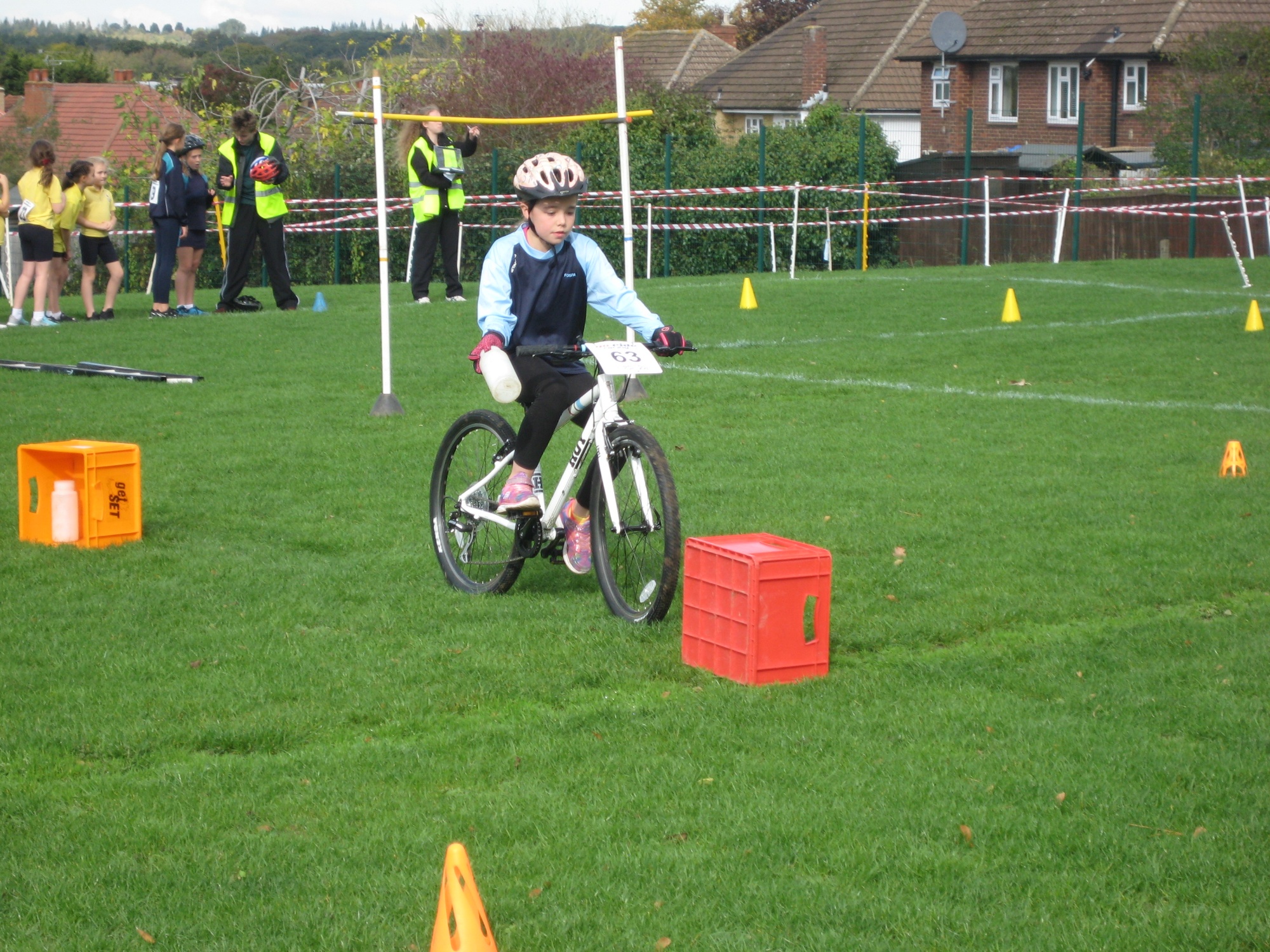 The cross country was a 2 lap race and the people who got into the top 5 were put into the final to race against each other.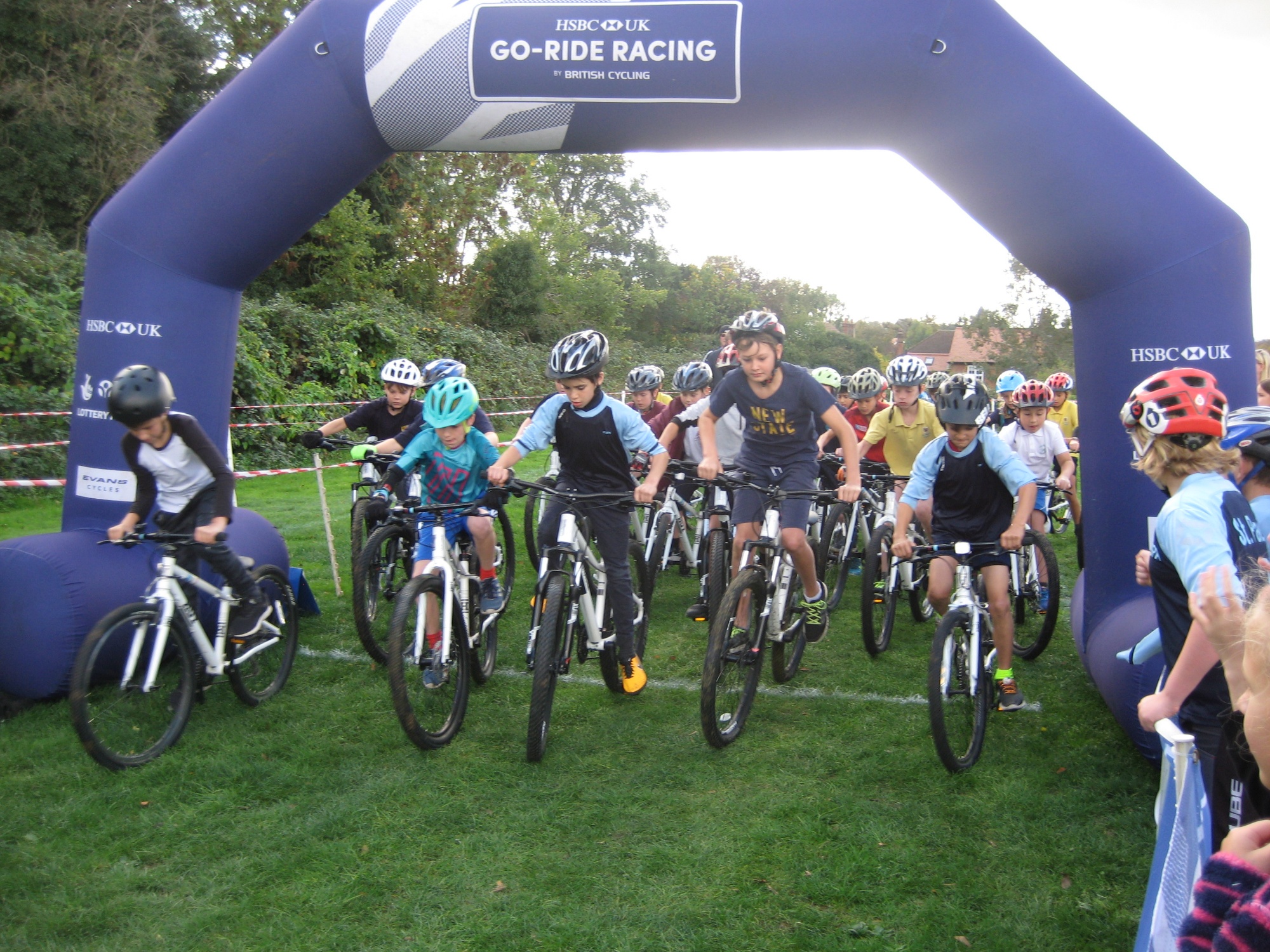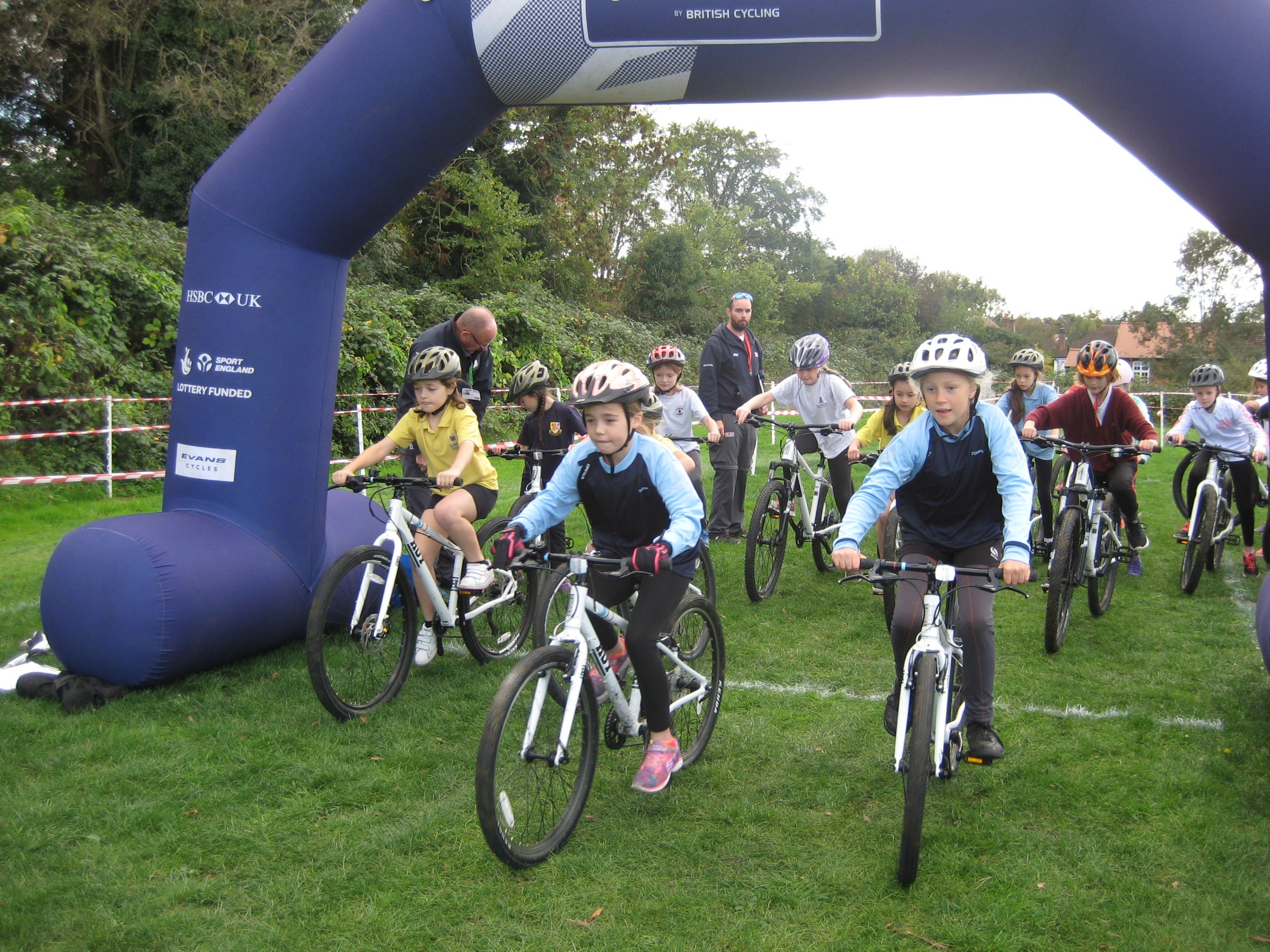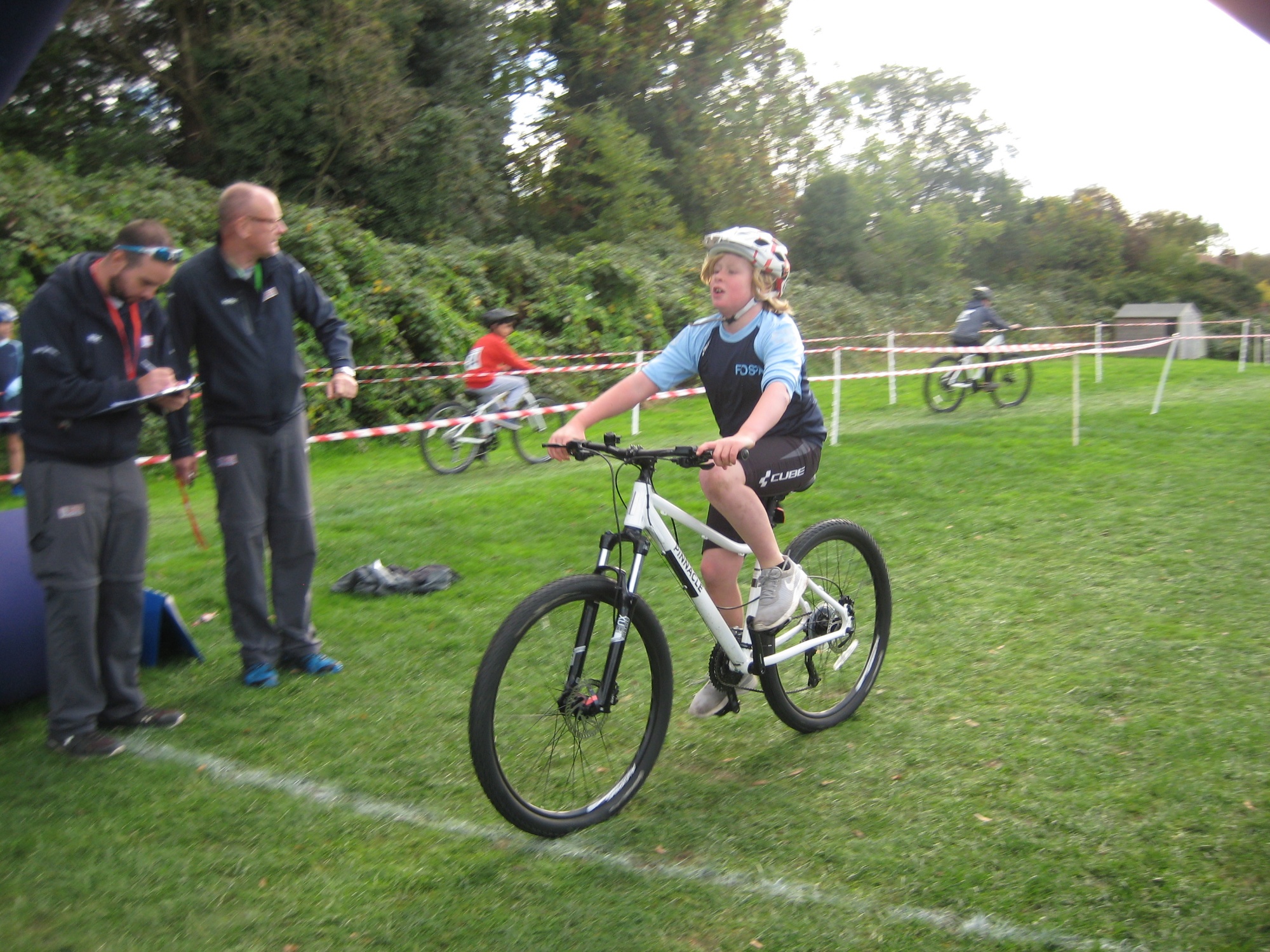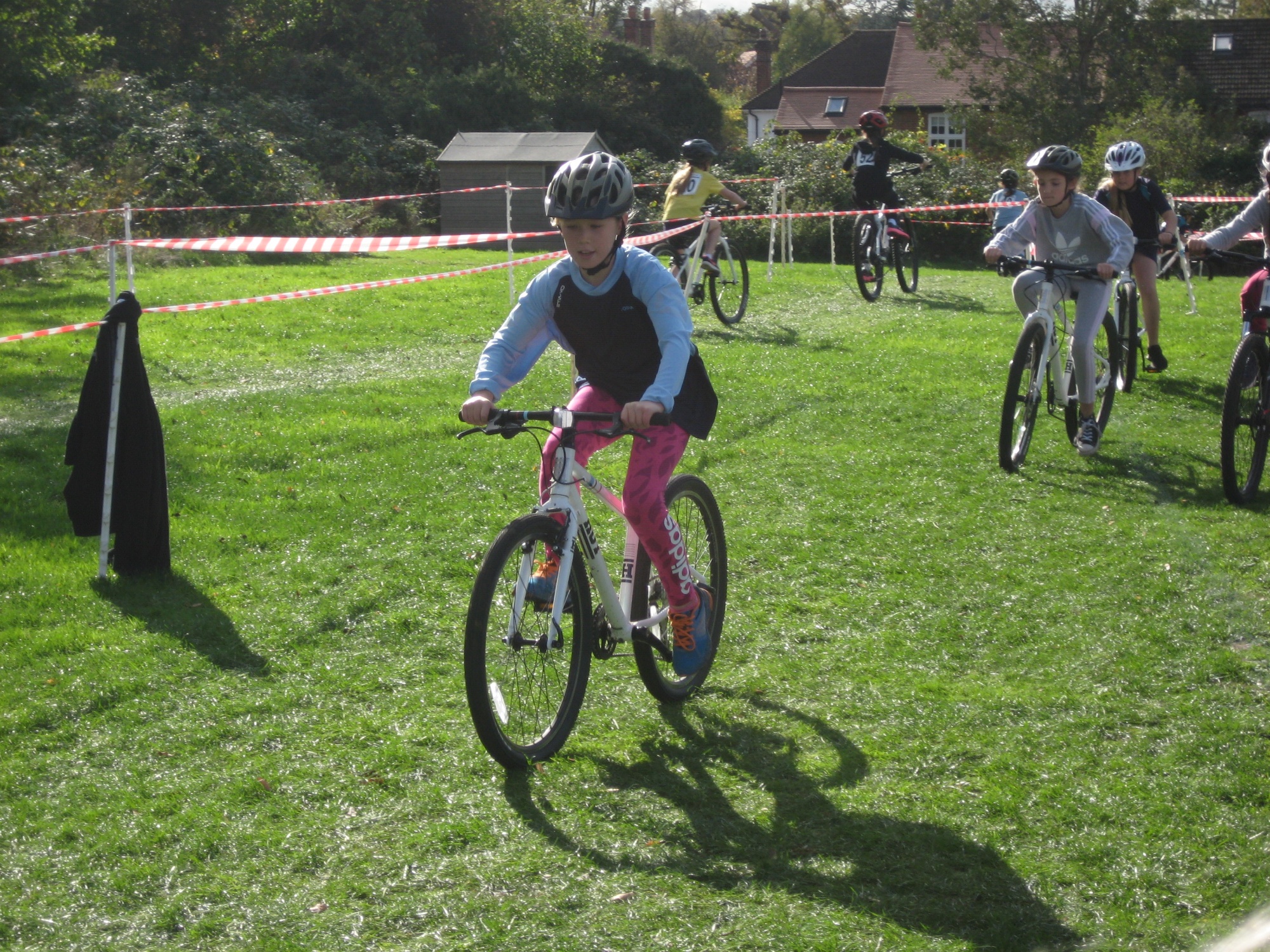 The observers would observe the cross country race so when it came to their go they knew what to do.
It was a wonderful day to compete and all enjoyed it. Our teams ended up in first and second place - such a success! We were presented with our own glass trophy and a silver cup to take for the school.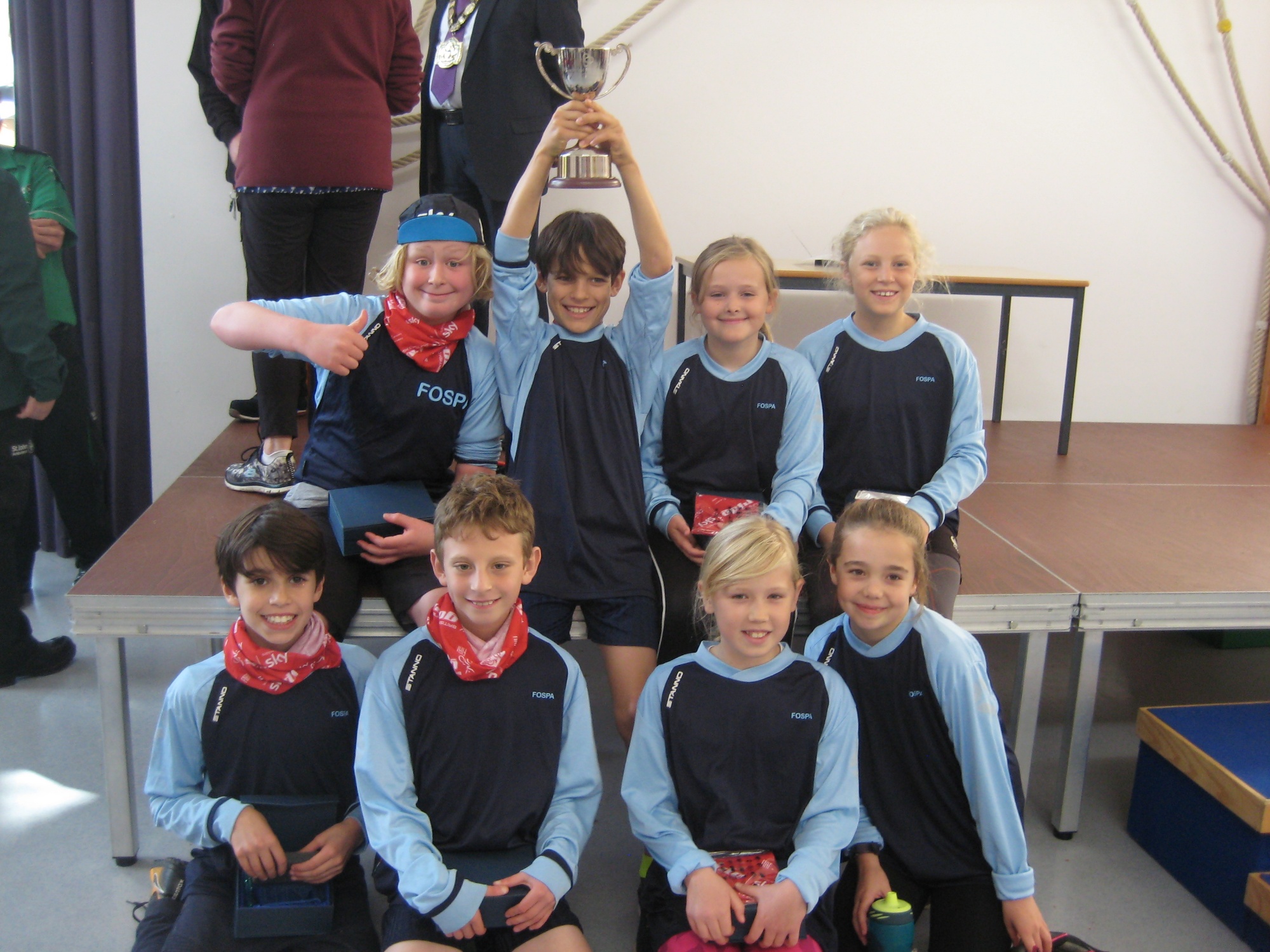 Boy's Year 5 Football Tournament
16th October 2018
Reported By Peter - Year 5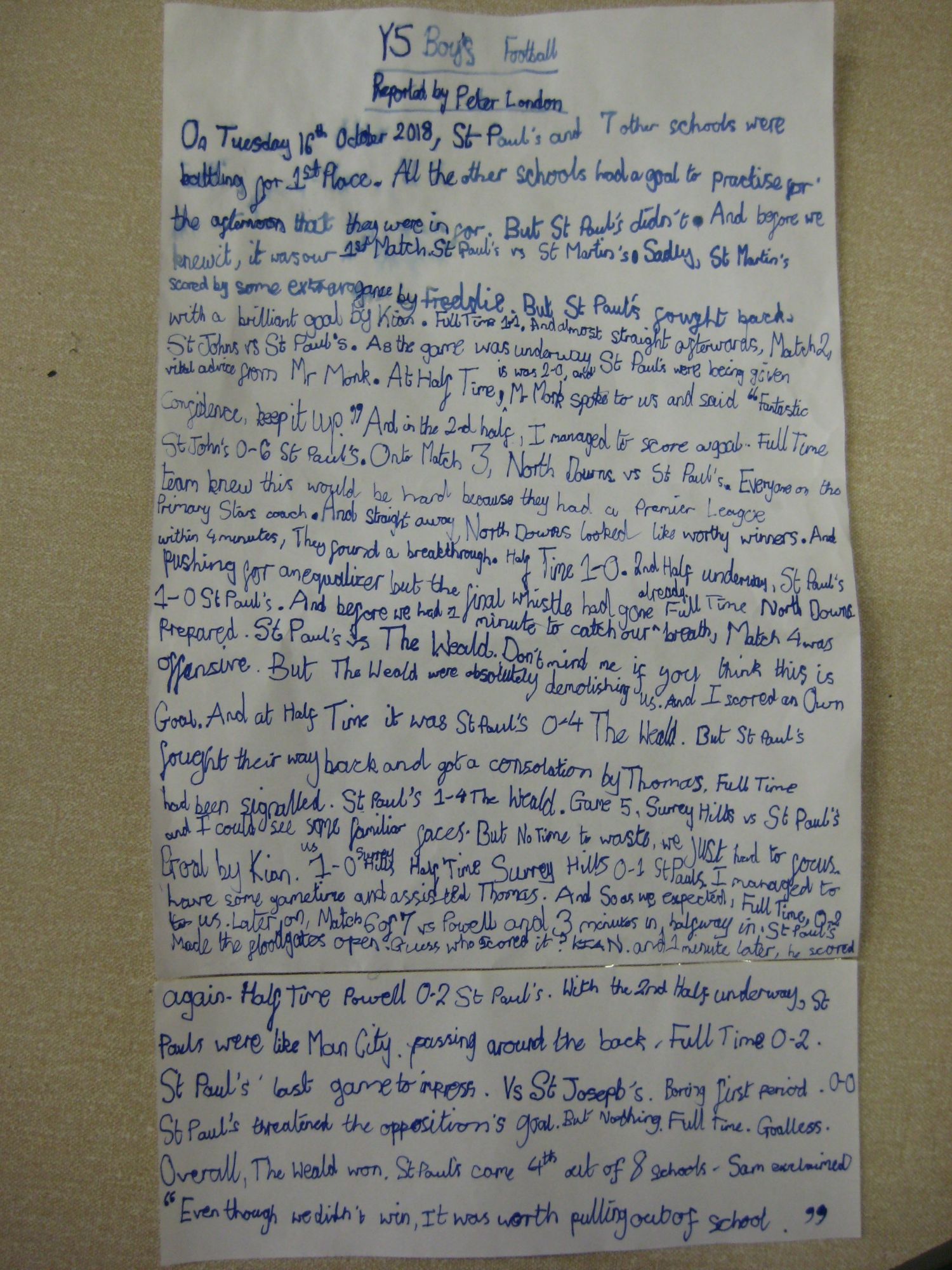 Cross Country
15th October 2018
Reported by Phoebe and Abbie - Year 6
On Monday 15th year groups 3,4,5,6 took part in a cross country advent in Brockham.
At the start we warmed up by doing a bit of jogging and stretching. Many people were nervous and worried. The first race was the year 3&4 girl's race. As it had been raining the day before, it was rather slippy, but we did fantastically. Overall, they came 2nd! Next was year 3&4 boy's race. In their race we came 3rd overall! After was the 5&6 girl's race. We came 1st overall! Then there was the year 5&6 boys race. We came 1st over all. It was a great competition and everyone really enjoyed themselves.
Year 6 boys Football
8th October 2018
Reported by Jack - Year 6
The feeling was tense. Everyone was excited and ready to go. Everybody was silent waiting, with butterflies in their stomach, ready for the bell to indicate the start of the first game.
We drew the first game 1-1 against St Martin's. They scored first but we fought back to make it 1-1.The goal was scored by Samuel with Lucas getting the assist.
Our best game was against St John's. We won the game 4-0 because we played as a team and worked well together. We scored 2 goals each half but we could have scored more.
Everyone that participated in St Paul's played their part and showed amazing sportsmanship.
At the end we came a well-deserved second place after winning 4 games and drawing 3.
WELL DONE ST PAULS!!
Cross Country
1st October 2018
Reported by Violet – Year 6
On the 1st of October 2018, years 3,4,5 and 6 competed at the Cross Country event at the Weald School. The atmosphere before the event started was exciting, as children were eager to run, but they were also anxious at the same time. Some runners had butterflies in their stomach as they wanted to do very well.
During the event, there was a lot of important values shown such as supporting each other, cheering on all the runners and clapping for others schools during their runs and during the results. At the end of the races we all sat down patiently waiting to find out the outcome of the training that we put in.
The scoring of the event worked by the lowest score coming first.
In result of all the hard work, we came 3rd in the year 3/4 girl's race and came an amazing 1st in the year 5/6 boy's race, with an incredible low score of 13 points.
A few children gave me some quotes on what they thought about the cross country event:
Noah in year 6 said, "It is very fun representing the school and there was a lot of team work shown."
Grace in year 3 said, "For my first time doing cross country, I think that it was a brilliant experience and I had a great time."
Rose and Lilya said, "We love doing cross country because it is so fun and we love representing St Paul's."
Lara from year 5 said, "I love competing with other schools and the pressure makes me want to do better."
After the results, we were all feeling relieved about where we had come and happy that we finished the run. It was a great event and we hope we have more events like it!
Sports Crew
27th September 2018
Reported by James – Year 6
On the 27th September 2018, a group of year 5 and 6 children participated in a number of activities to become SPORTS CREW. There was a mixture of emotions when we arrived, mainly excitement but there were some nerves too. Everyone was extremely happy that they had been chosen for this training.
Some of the games were:
A human hand lock, played with 4 people opposite each other holding hands.
Getting the hoop around the circle of people, holding hands.
Keeping up a ball on top of a plastic sheet with holes, using team work.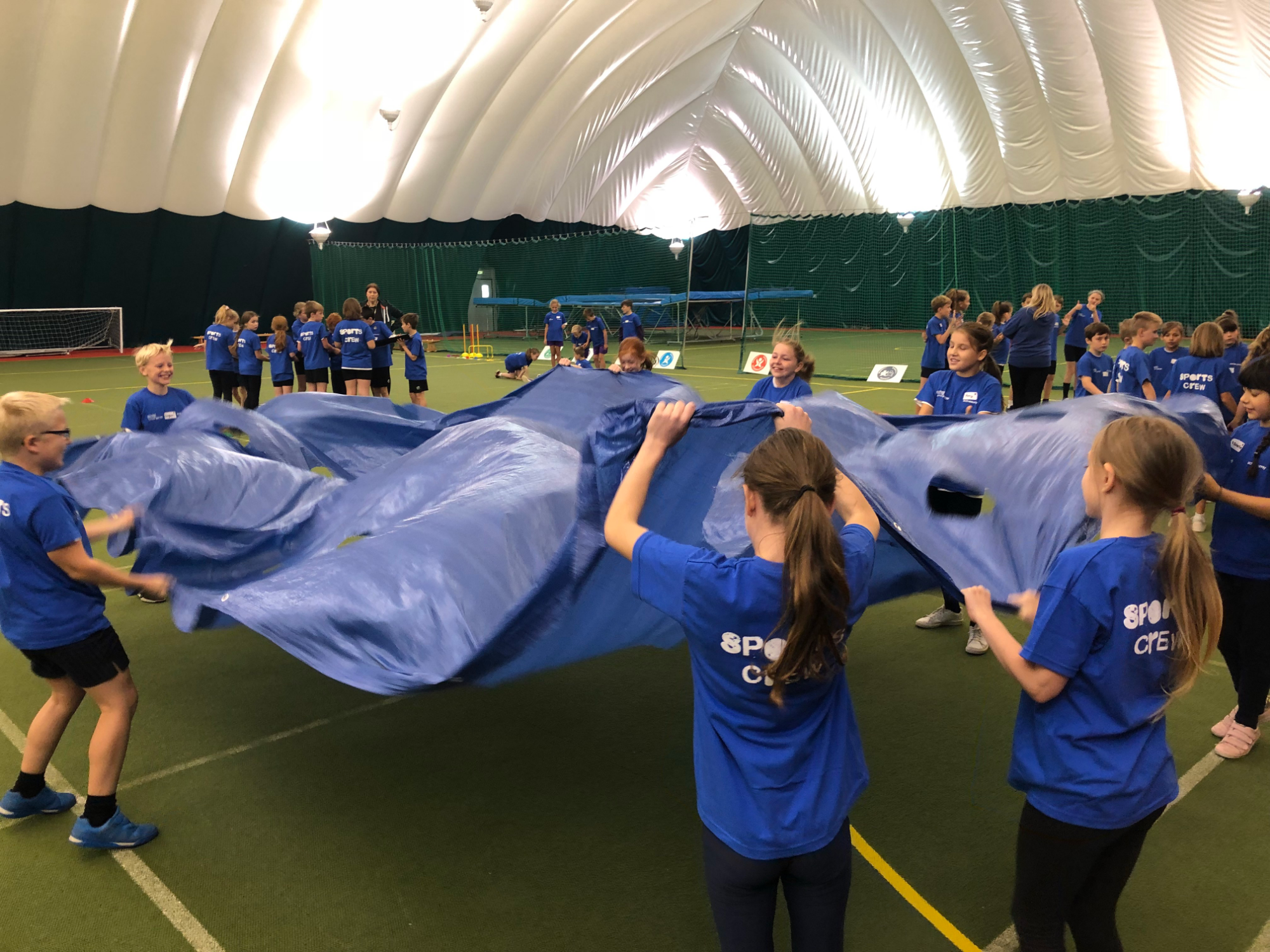 After a quick break, we learnt how to improve our leadership skills and adapt basic games to make them more challenging for older children or more simple for the younger children.
Finally, when it was nearly over, we were shown a chart that showed how we could achieve badges for leading certain several sporting activities throughout the year. It was a great experience and I hope that others will be able to have the opportunity to try this, but in the meantime, the Sports Crew will be out on the playground helping children stay active at lunchtimes with the games we have learnt!