Autumn Reports 2017
LEADERSHIP COURSE REPORT
12th December, 2017
Reported by Anthony - Year 6
Myself (Anthony) and Mia, were lucky enough to be chosen to represent St Paul's at the Surrey Sports Young Leaders course. In October, we had to complete an application, which was sent off to Surrey. After several weeks, we were informed that our applications were successful, meaning that during the year, we will take part in sports leadership courses.
From the moment we first walked in, the atmosphere seemed welcoming to both me and Mia. The kind staff awaited our arrival and proceeded to show us where we would be doing the following activities. As time went by, various other children from the other schools started to arrive and take a seat. The school's PE teacher crossed off their names as she did with ours beforehand. With everyone now here, the fun began. She handed out water bottles and T-shirts as gifts for us and also introduced us to our guide for the afternoon. 'Tim Dancer' was his name and he got us all involved in an energetic warm up before then talking us through what it takes to be a good leader. "The key components to being a good leader are a social, thinking and personal leader," he told us. Following that, was our first task.
We were asked to order a stack of cards, which had leadership themed words on ; For example communication, analysis or adapting and then got the chance to talk about why we chose that particular card to be our top. Me and Mia were in different groups. In which by doing this, he could test our abilities to work with other people that we don't necessarily know.
The second and third activities were along the same basis but only they were increasing the need for teamwork.
A five minute drink break, lead into the second half of the event and also gave us time to admire our stunning T-shirts. Now with minds refreshed, in our same groups we proceeded to take part in another activity called 'Cross The River'. This involved immense co-operation since you had to communicate with your team very well in order for you to complete it.
The fifth and final activity, was a game that Tim had explained to us and in which we had to take in turns to run. The day was at an end by now and was definitely a worthy experience for both of us.
---
Match Report - Multi Skills Year 5&6
Reported by Sam G - Year 5
On Tuesday 5th December some children from Years 5 and 6 went to Guildford Sports Centre to take part in a multi-skills event and here are the Paralympic events they tried out:
Guided running –someone has a blindfold on while the other person guides them back and forth.
Seated volleyball- is exactly what it sounds like!
Botcha – sitting down bowls
Goal Ball- sitting down and blindfolded pushing a heavy ball with bells in it to the person diagonally across from you. You have to listen to the bell to know where the ball is going
Handball – is a bit like tag rugby but you have to get a small little tennis ball to the end zone without getting touched by another member of the team
Capture the Flag – you have to collect all the balls from the other team's area without being touched and being put into 'jail'. The only way out of jail is to be high-fived by another member of your team.
I enjoyed Handball the most because it was skilled, energetic and quite fast. It was also a great team sport and got everyone playing together. The hardest activity was probably Capture the Flag because we kept getting put in jail! About the Guided Running Zain said "I felt a little worried with the blindfold on but I had someone to guide me which made me feel happier".
It was a good day, fun and enjoyable and definitely a good experience for everyone. Zain from Year 6 won the Creativity Award and made us feel very proud of our school.
---
Year 5/6 Hockey Report - B Team
24 of November 2017
Reported by Phoebe J - Year 5
On Friday 24th November some children from years 5 and 6 went to St John's school, Dorking, to play a hockey tournament called 'Quicksticks' . St Paul's had two teams playing, an A team and a B team. At the start, it was busy with 3 matches being played at the same time.
In the 1st round Anthony and Zach scored before half time. After half time Izzy and Anthony scored, and the team won that match.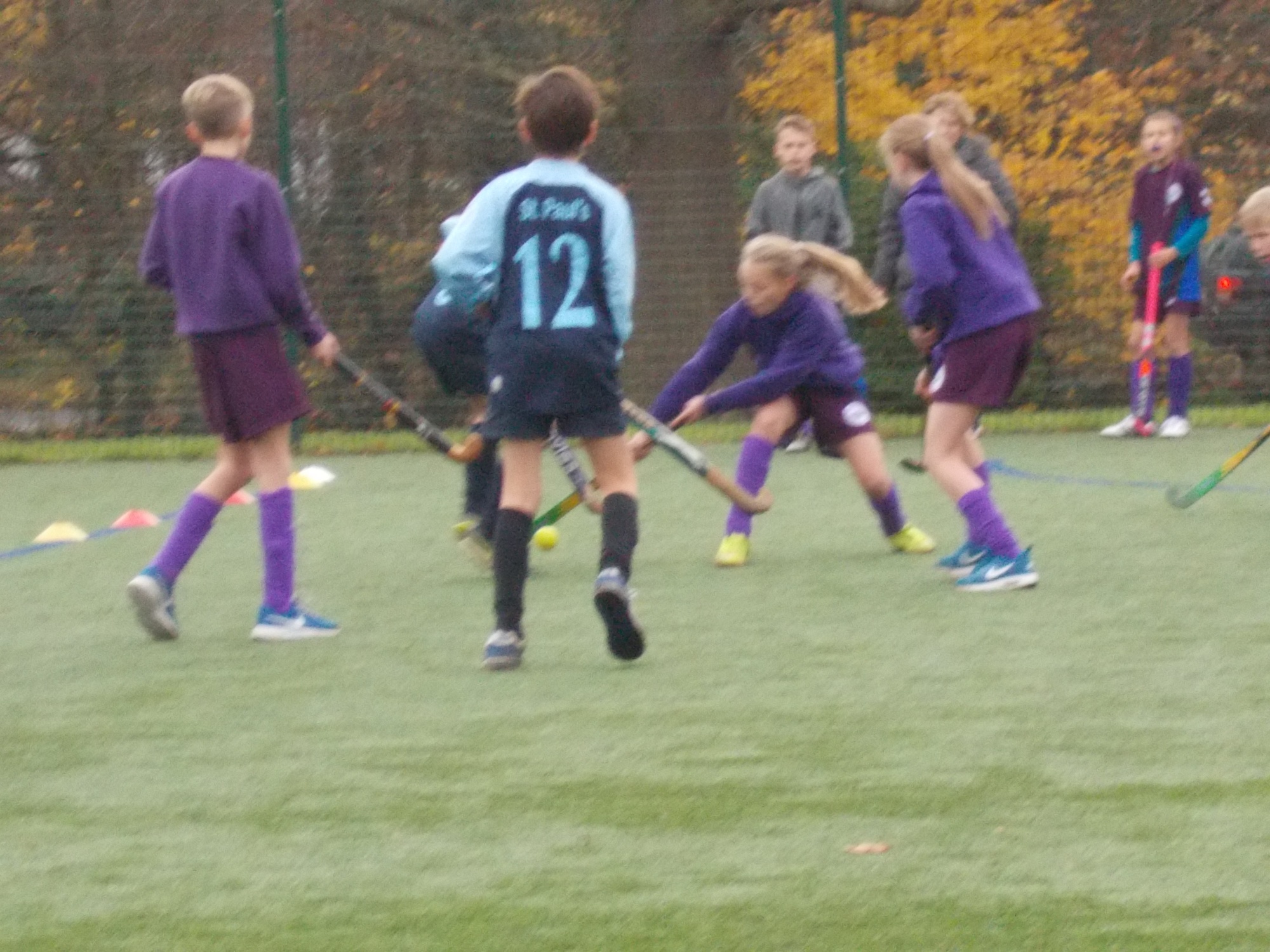 Sadly, in the second match, St Paul's lost, but still gave North Downs a big cheer and showed great sportsmanship. Anthony, Izzy and Thomas all scored in the third round against St John's, again they won this match.
The best bit was probably when Izzy tapped the ball in to the goal. She made it look really easy! At the end of the first round, there was a tense wait to find out if they were going to play in the semi-finals. Sadly, the B Team did not get through, but played very well.
"It was very lovely to see different years of our school working together," said Mr Hogan.
"We did as well as we could," Izzy said.
---
Year 5/6 Hockey Report - A Team
24 of November 2017
Reported by Isaac F - Year 5
On the 24 of November 2017, year 5 and 6 went to St John's school to play a hockey tournament!
The atmosphere
Everyone had a mixture of feelings – for example Wesley (yr5) commented, "I have a mixture of feelings including nervousness and excitement." before the first match.
Matches
1. St John's V St Paul's
Lots of attempts to score and great passion.
2. Surrey Hills V St Paul's
A very tight match with St Paul's defending well in every part of the pitch.
3.North Downs V St Paul's
One of the hardest matches with resilience in every shot.
4.St Martin's V St Paul's
Shouting came from every direction and everyone showed respect to all of the players.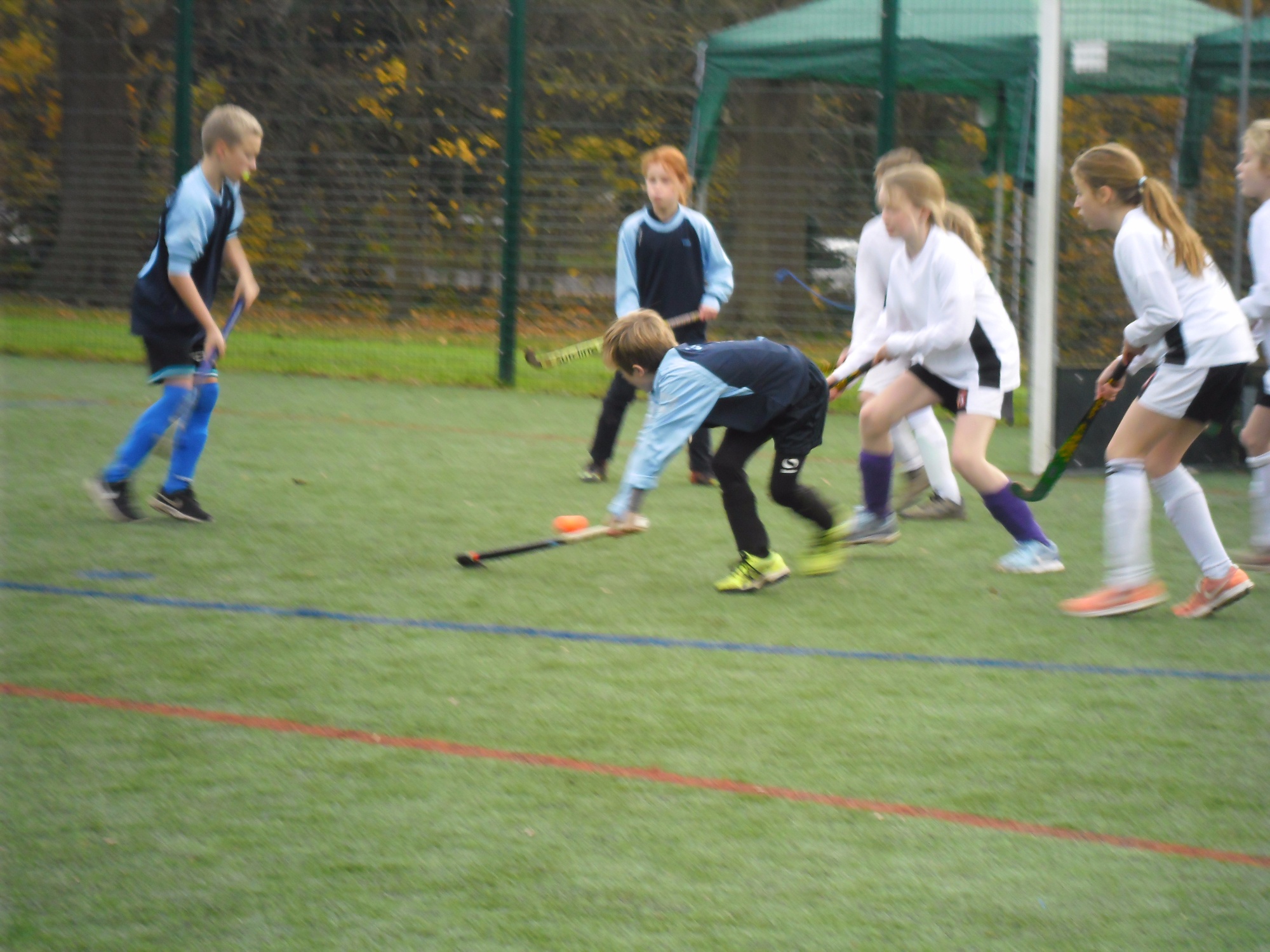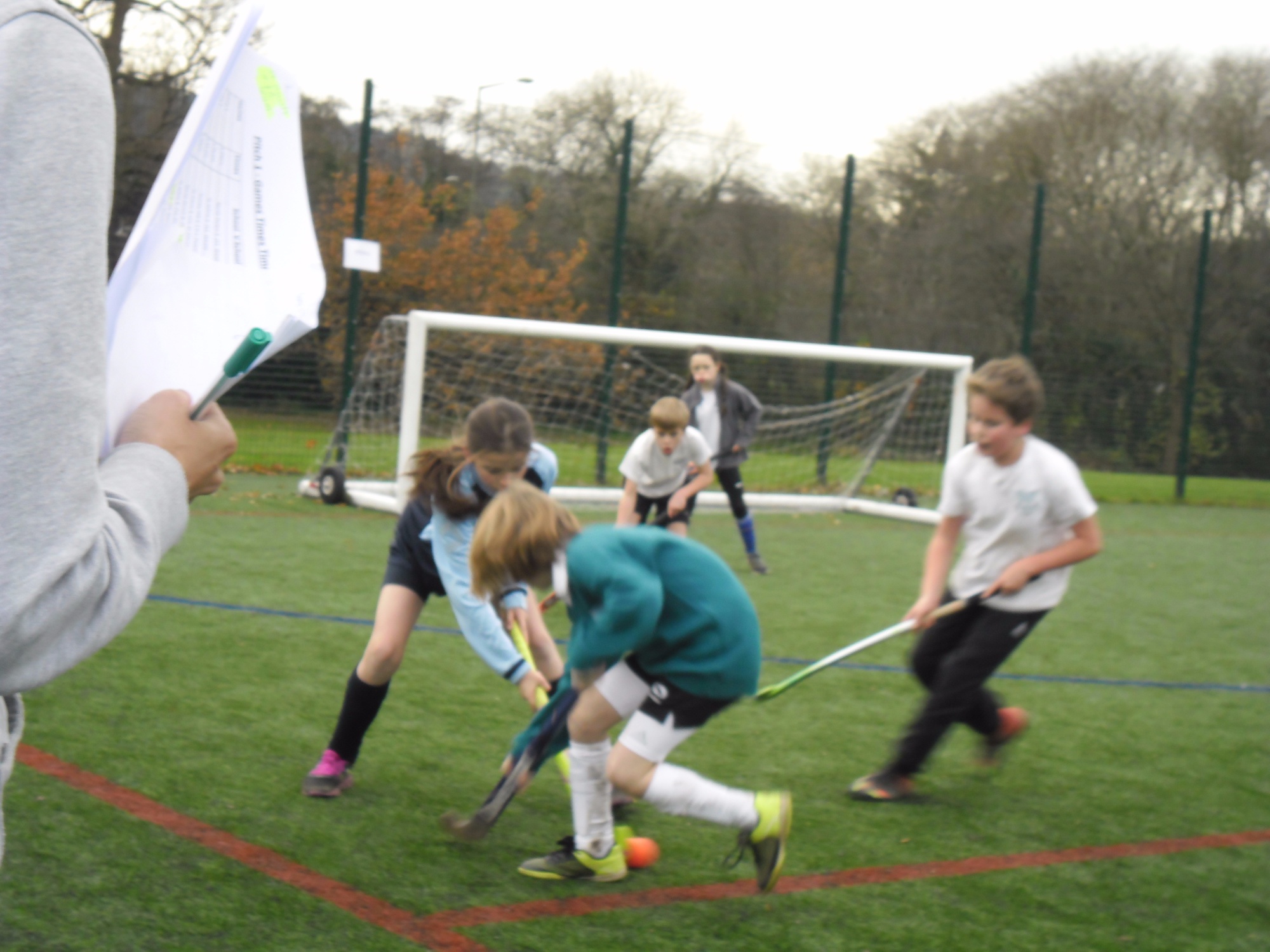 Quotes
"Each team has their own tactic."
Phillipa S
"It was a thriller from the start to the end."
Mrs Gibbs
"Everyone showed great respect and game play in all the games"
Miss George
We won all of our games and we are going to the County Finals!!!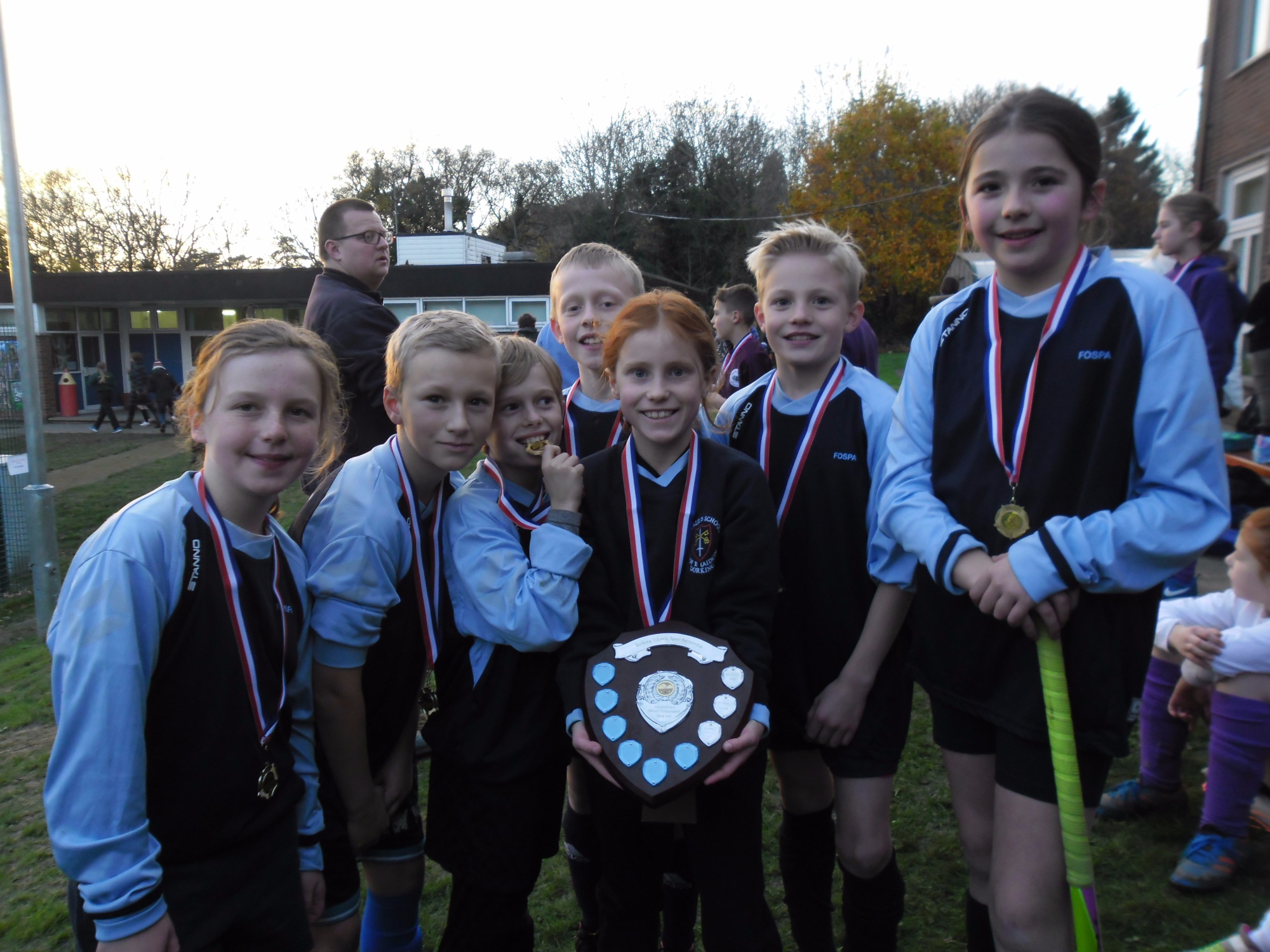 ---
Multi Skills event in Guildford
Years 3&4
Monday 20th November 2017
Report by Thomas Year 4
What was the atmosphere like at the start of the event?
Jack felt nervous but Sophia felt excited.
What happened during the day?
We played lots of games similar to those a paralympian would, such as botcha (bowls), guided athletics, sitting volleyball and blind football.
Botcha was fun but people felt annoyed because the game got harder with fewer targets to aim at.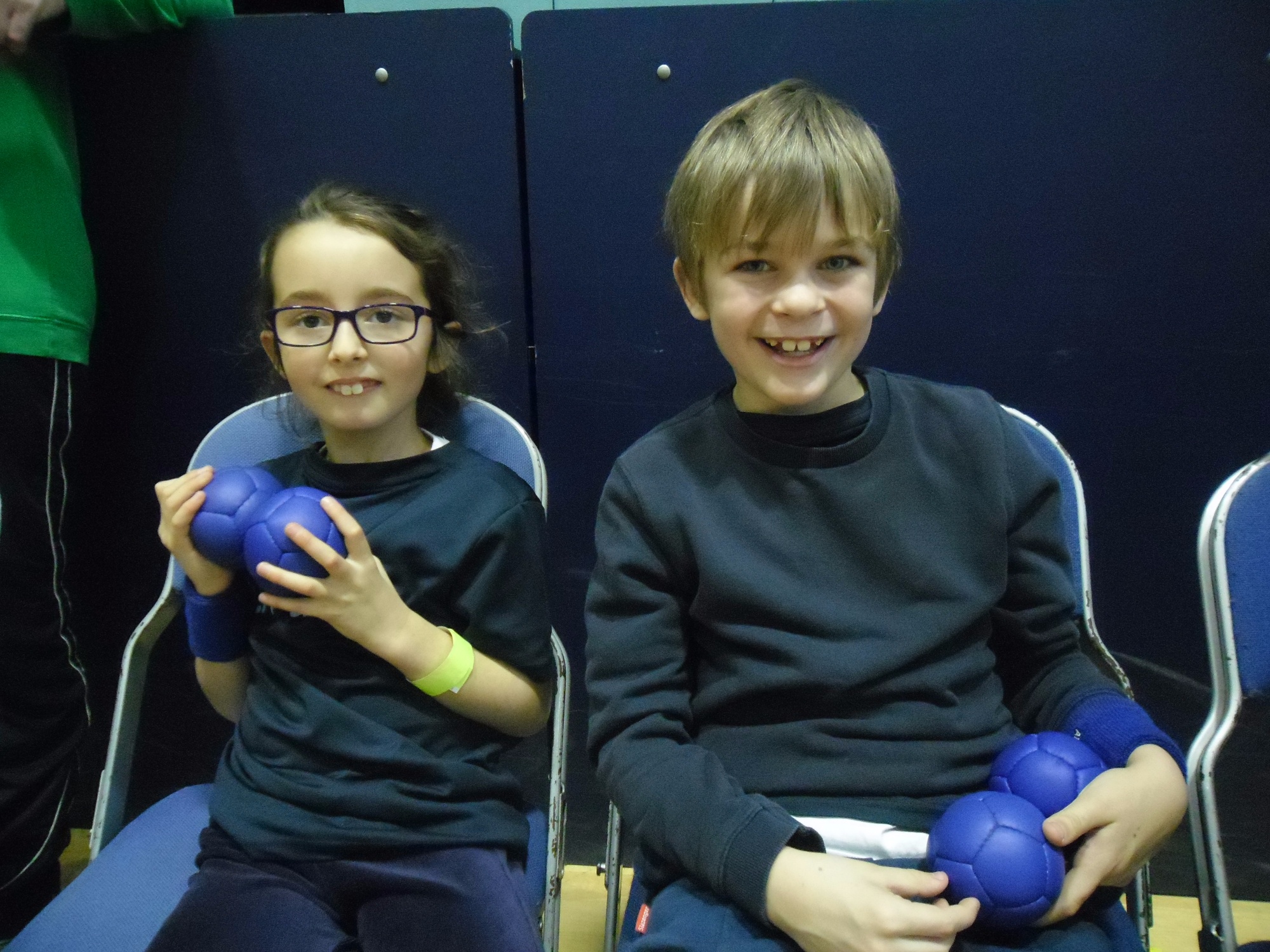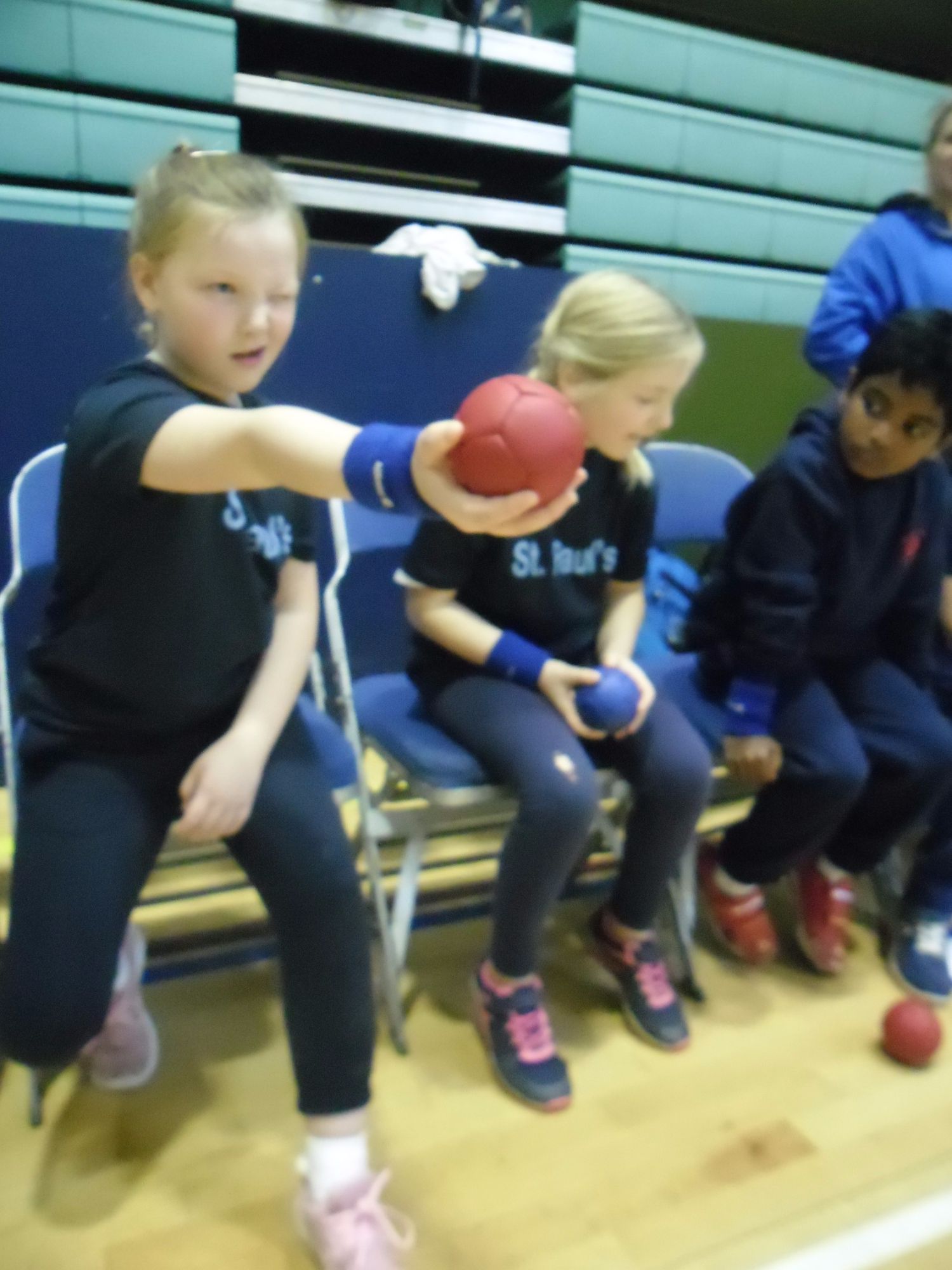 What were the best bits?
When people scored points for their team.
Did anyone show amazing values? Which ones?
Sophia was given an award for showing aspirational behaviour.
Peter showed resilience when he kept on going even though the game was tricky.
What else did you play?
Sitting volleyball which was great fun.
This game got trickier as the leaders gave us challenges to complete, like having to hit the ball 3 times before you were allowed to hit it over the net.
What was the atmosphere like at the end?
Hot and happy
As a reporter what was the most memorable bit for me?
The fun we had learning new games and meeting a medal winning paralympian.
Quotes from the participants;
"It was fun" said everyone!
Quotes from the teachers;
"It was exhausting fun for the children"
---
Cross Country Event
Friday November 3rd 2017
by Lily B, Year 6
Before the races started, the atmosphere was very exciting but a little tense for the runners.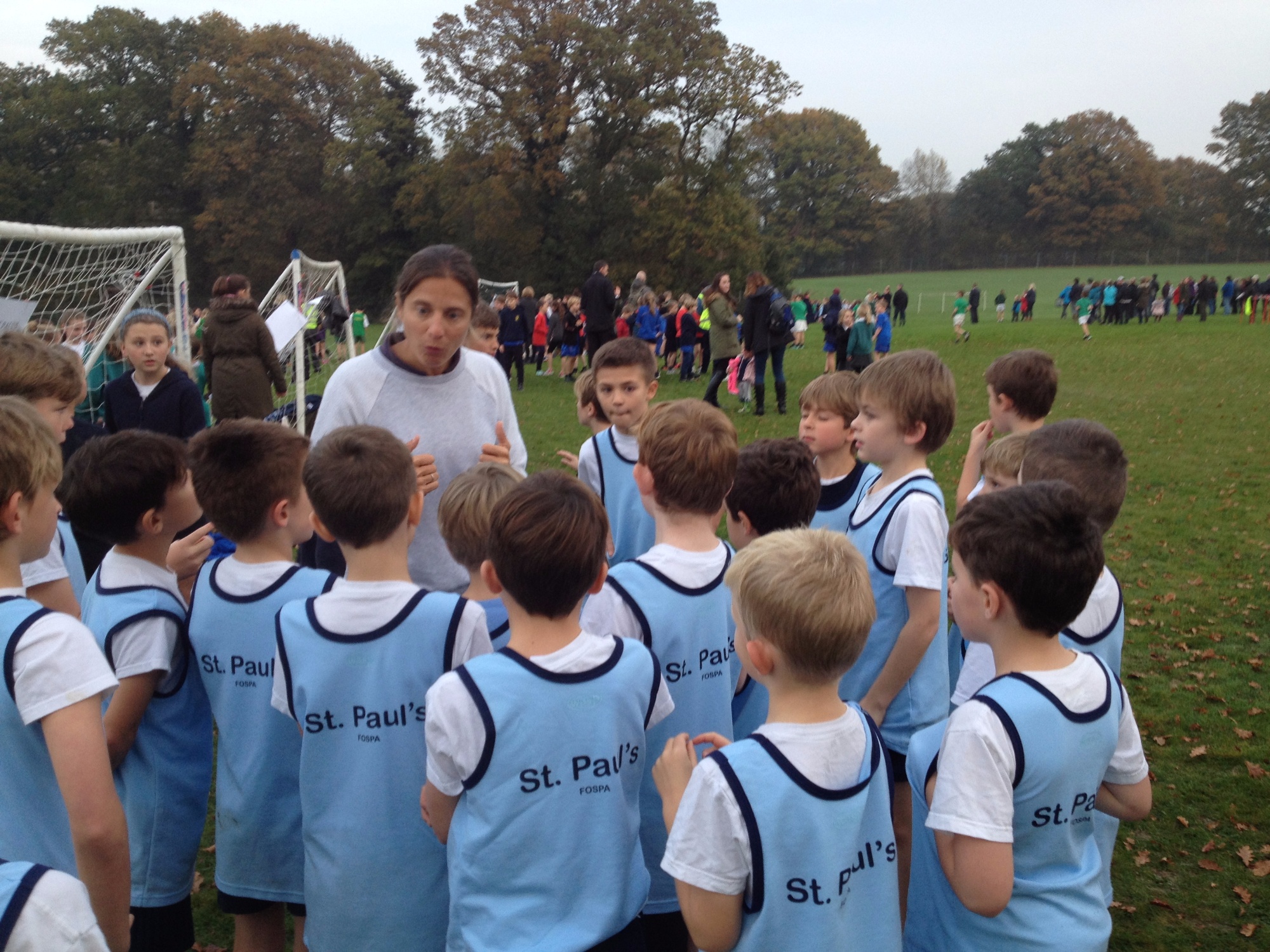 With the blowing of the whistle for the first race, the girl's year 3-4 race started, with cheering crowds. St Paul's started off really well, with Lara (Y4) coming in 5th place. Overall, with team points for St Paul's year 3-4 girls, it meant that they came in 1st place.
The year 3-4 boys showed great effort with Charlie (Y4) coming in 4th and Kian (Y4) 3rd. Overall, St Paul's boys came in 2nd with their team points.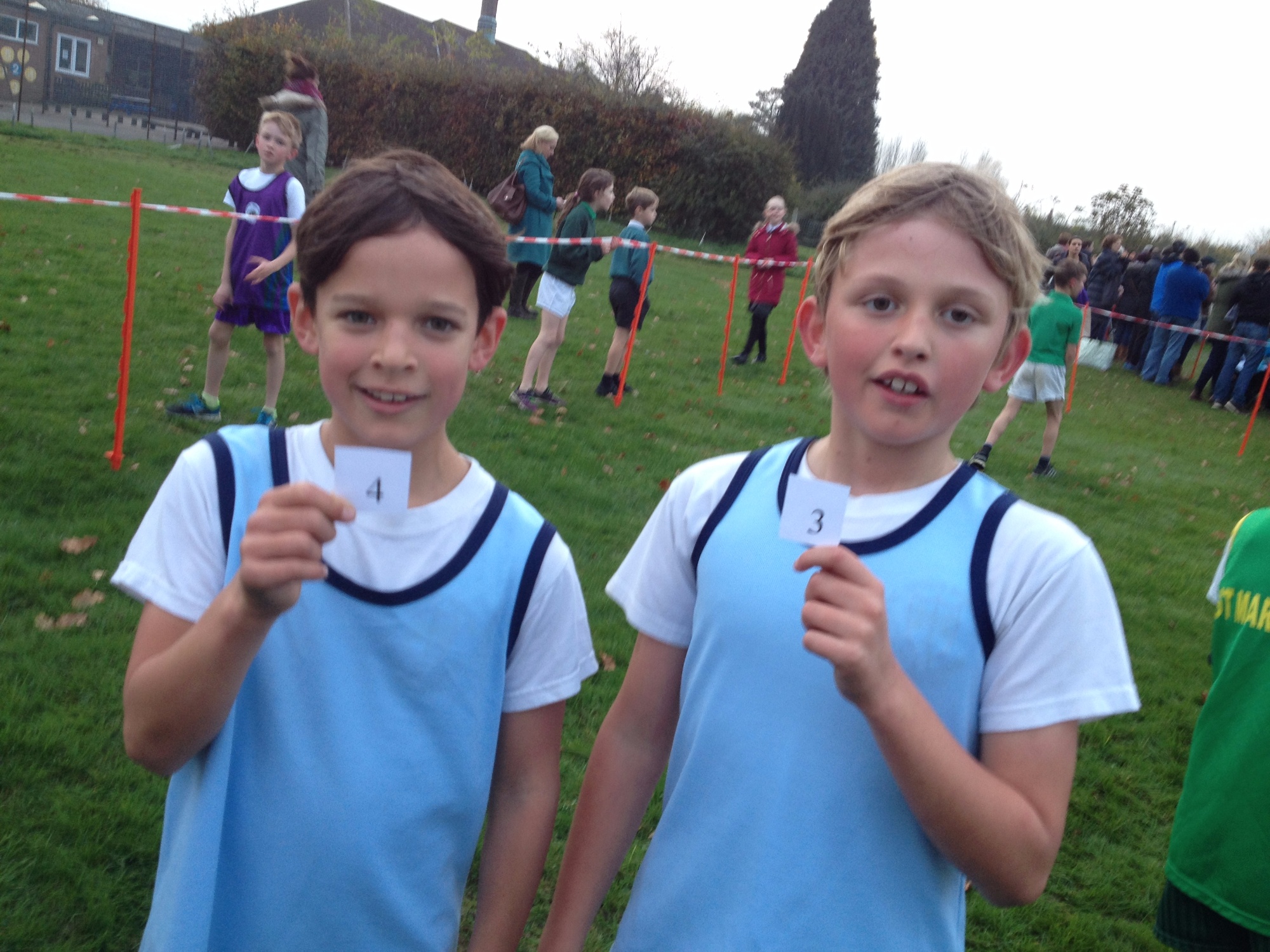 Great teamwork was shown throughout all the races by all schools taking part.
Y 5-6 races were ran over a longer distance but that did not discourage any children taking part. Isabelle K and Rebecca from year 6 started off well with Rebecca giving St Paul's their best place in this race at 11th.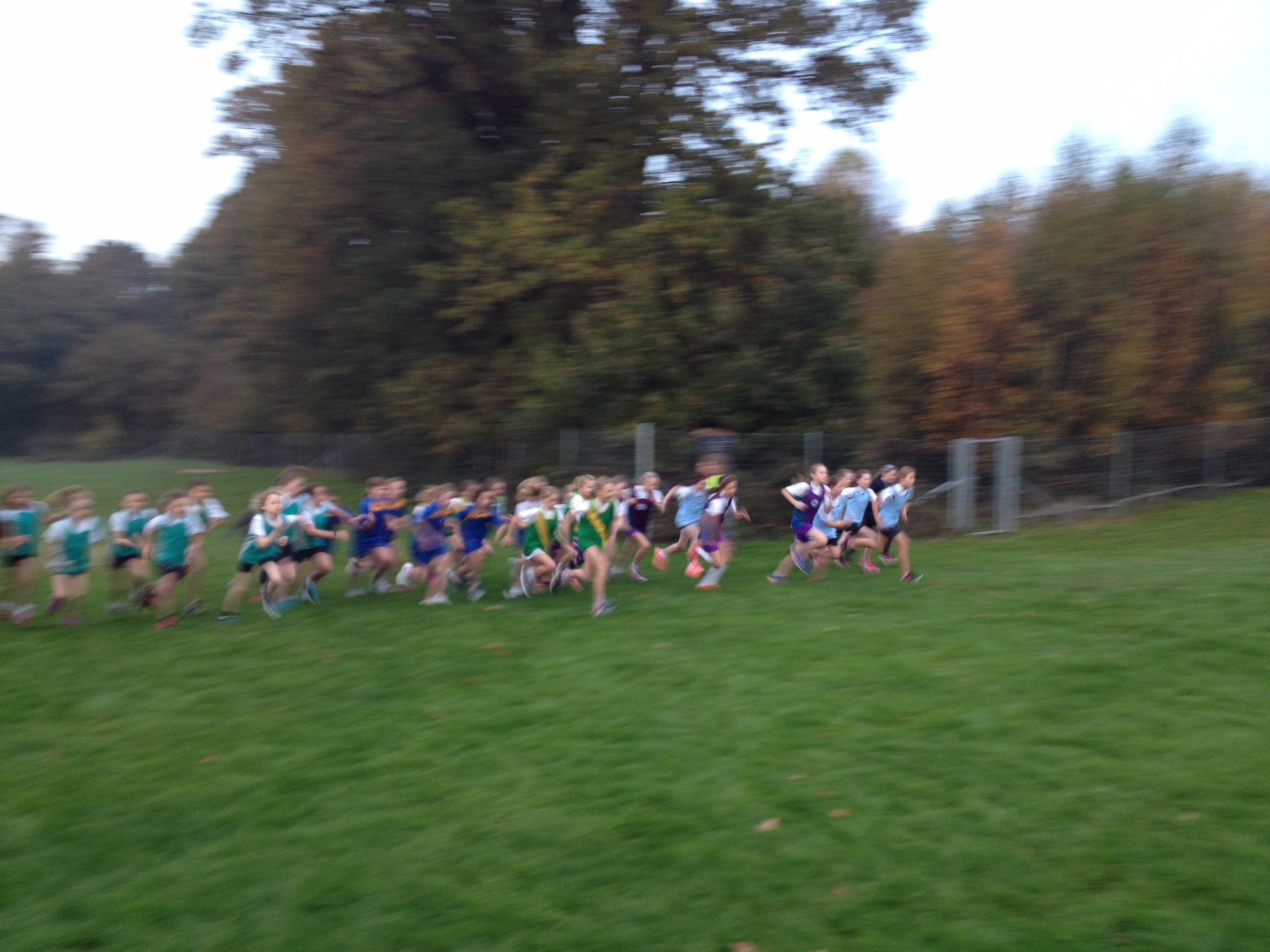 Y 5-6 boys race started off amazingly with Toby (Y6) getting off to a great lead, which he kept up throughout the race, coming in 1st place with Lucas (Y5) coming in closely behind in 3rd place. With them and the rest of the year 5-6 boys, the team came in 1st place overall.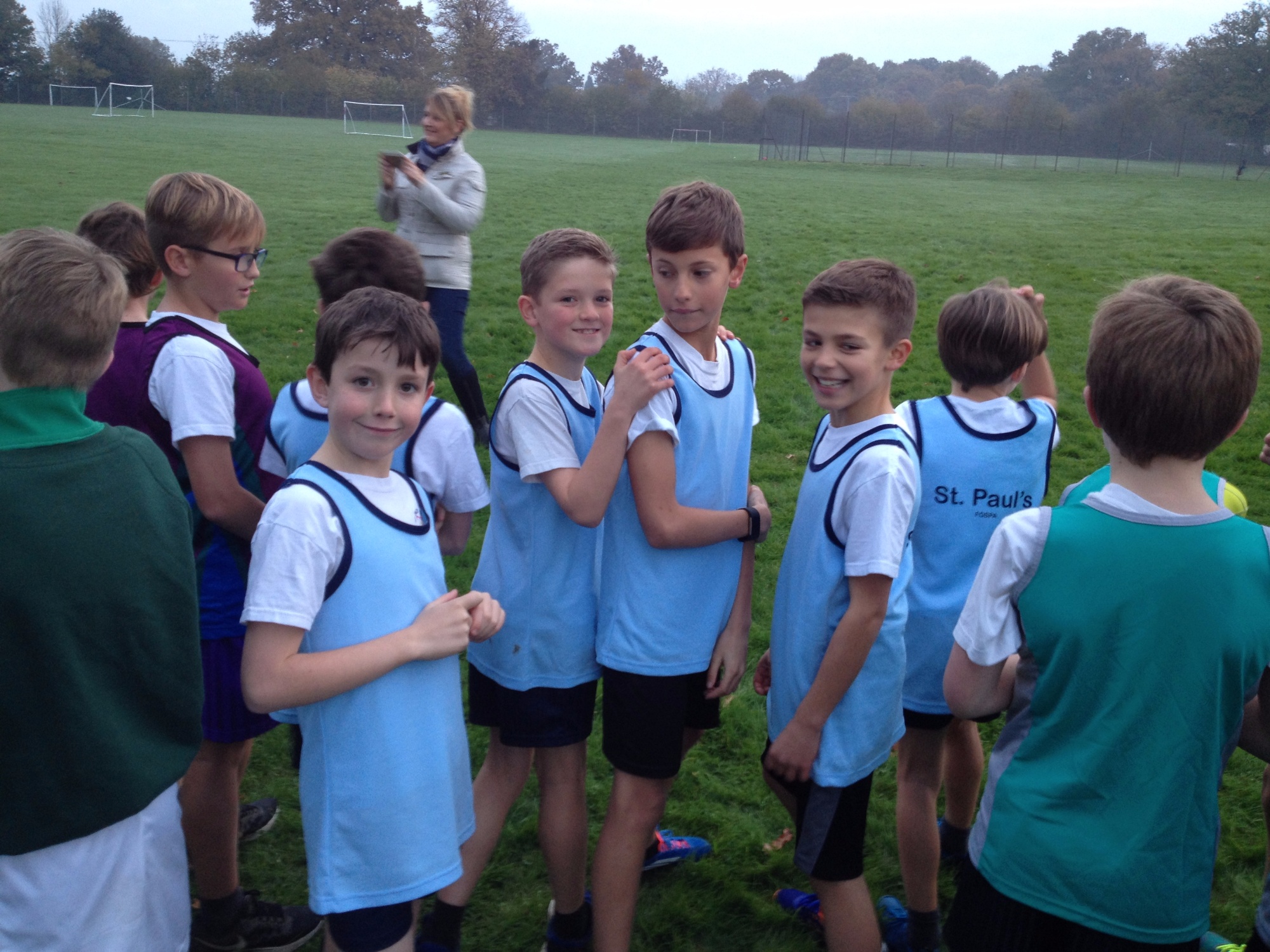 All of the teachers, parents and spectators were fantastic with their encouragement, applause and praise throughout the event.
Pictures and report by Liby B - Elm Class
---
Girl's Football Tournament Report
by Kate – Year 6
On Wednesday the 18th St Paul's girls played in a football tournament at St Martins School.
Match one
St Paul's vs St Martin's
The start of the match was busy and everybody was getting in the mood. During the match both teams were trying to get the first goal so they would have more chance of winning. At the end of the match the atmosphere was mixed because it was happy for one team and sad for the other. Overall, the score was 5:1 to the opposition. I interviewed Flo after the match and she said "it was really tough because they were strong and feisty".
Match two
St Paul's vs St John's
Despite losing the first match the team were excited because they had another chance to win. And win we did. Not only was our defence rock solid but the opposition couldn't handle our razor sharp attacks. The match ended with a victory to us. The result at the end was 2-0 to our brave players. I interviewed Flo and she said "they were good at defending but they were not strong enough".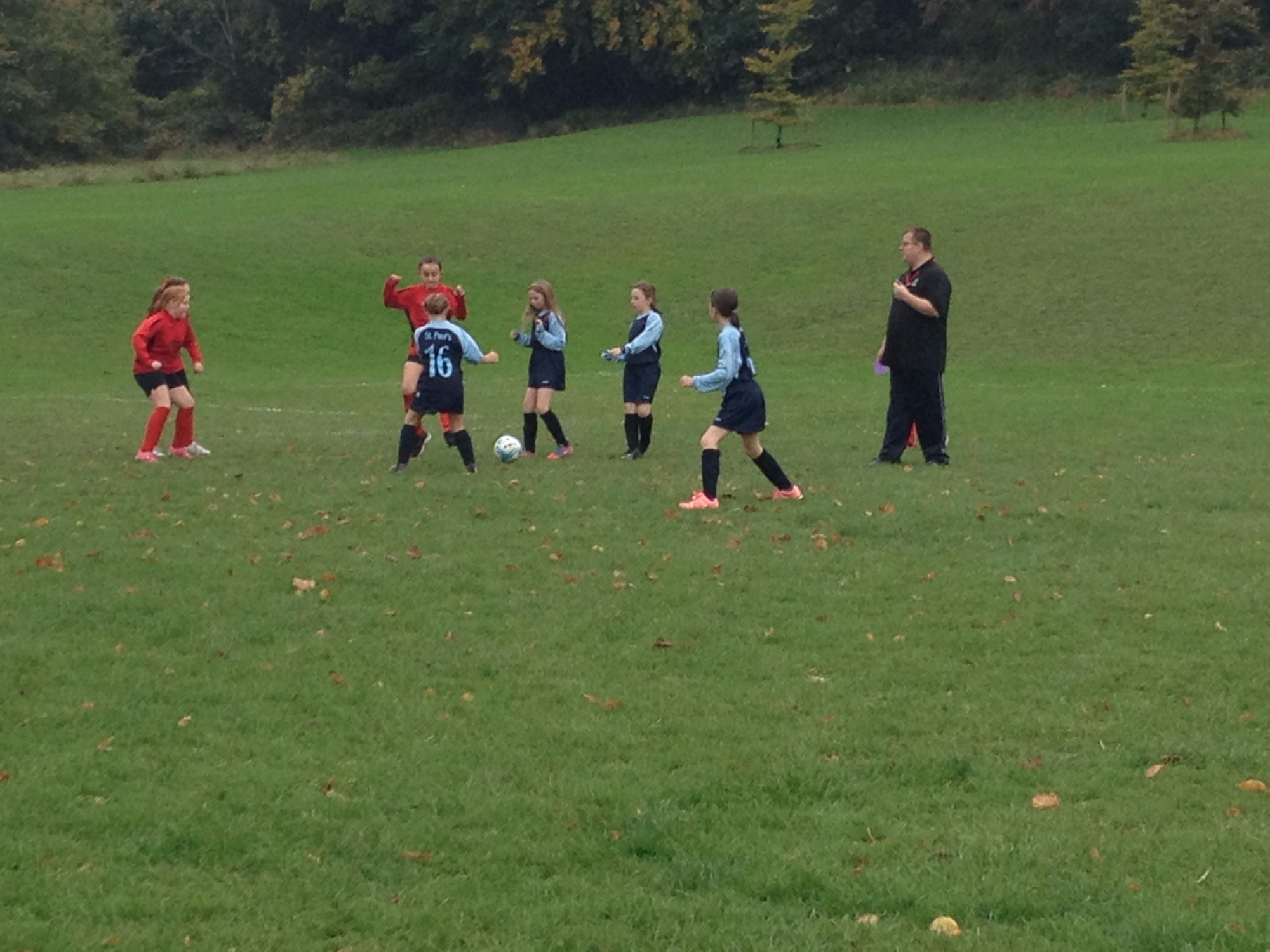 Match three
St Paul's vs North Downs
After our great victory our team was a bit too hyped for the next match. Against very strong players we struggled and despite improving our teamwork we lost to a better rival. Well played North Downs. After the match Jas told me "both teams did incredibly well with great team work".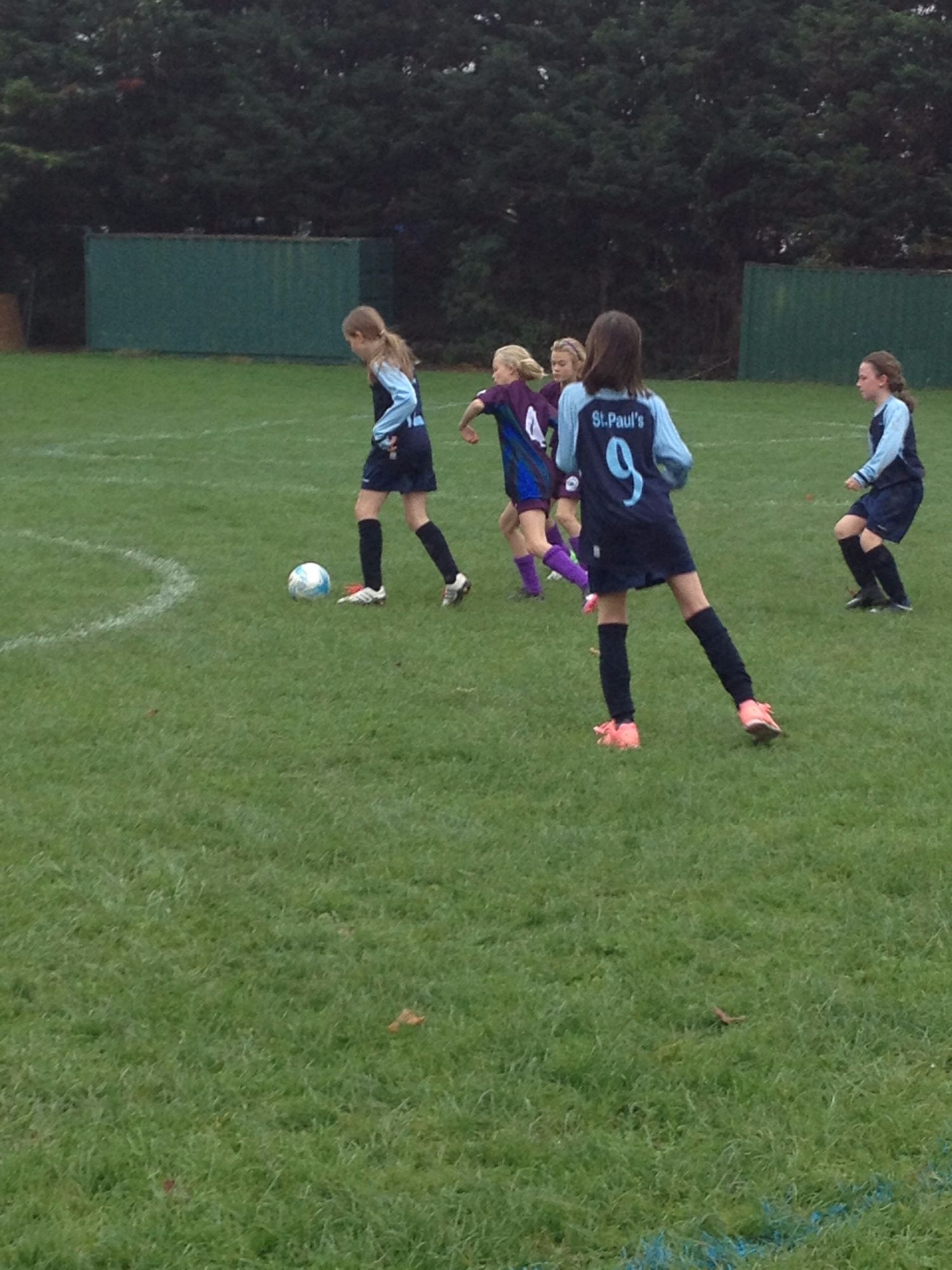 Match four
St Paul's vs Surrey Hills
After losing the previous match our heads were a bit down and our players felt under pressure. Surrey Hills were very good at stealing the ball and tackling. Unfortunately, we lost this match 2-0. Putting her disappointment to one side, Felicity spoke to me and said "it was a pretty tough match".
Match five
St Paul's vs Powell Corderoy
Going into the last two matches our brave team were keen to show their abilities. The match was tough and despite Powell Corderoy scoring the first goal we managed to level the match. A very exciting and rewarding draw. Summing up the match accurately, Tabitha told me "both teams were competitive with good team players".
Match Six
St Paul's vs St Joseph's
With one match left our team were determined to end on a positive note. With the match level at 1-1 our team crowded round their goal searching for a win but were just denied by the final whistle. A very uplifting draw to end the tournament.
It was a thoroughly enjoyable tournament, coming 5th overall. The girl who did the best goal scoring was Lily-Rose in year 5 and the best defender was Tabitha in year 6 but everybody was amazing and represented St Paul's admirably.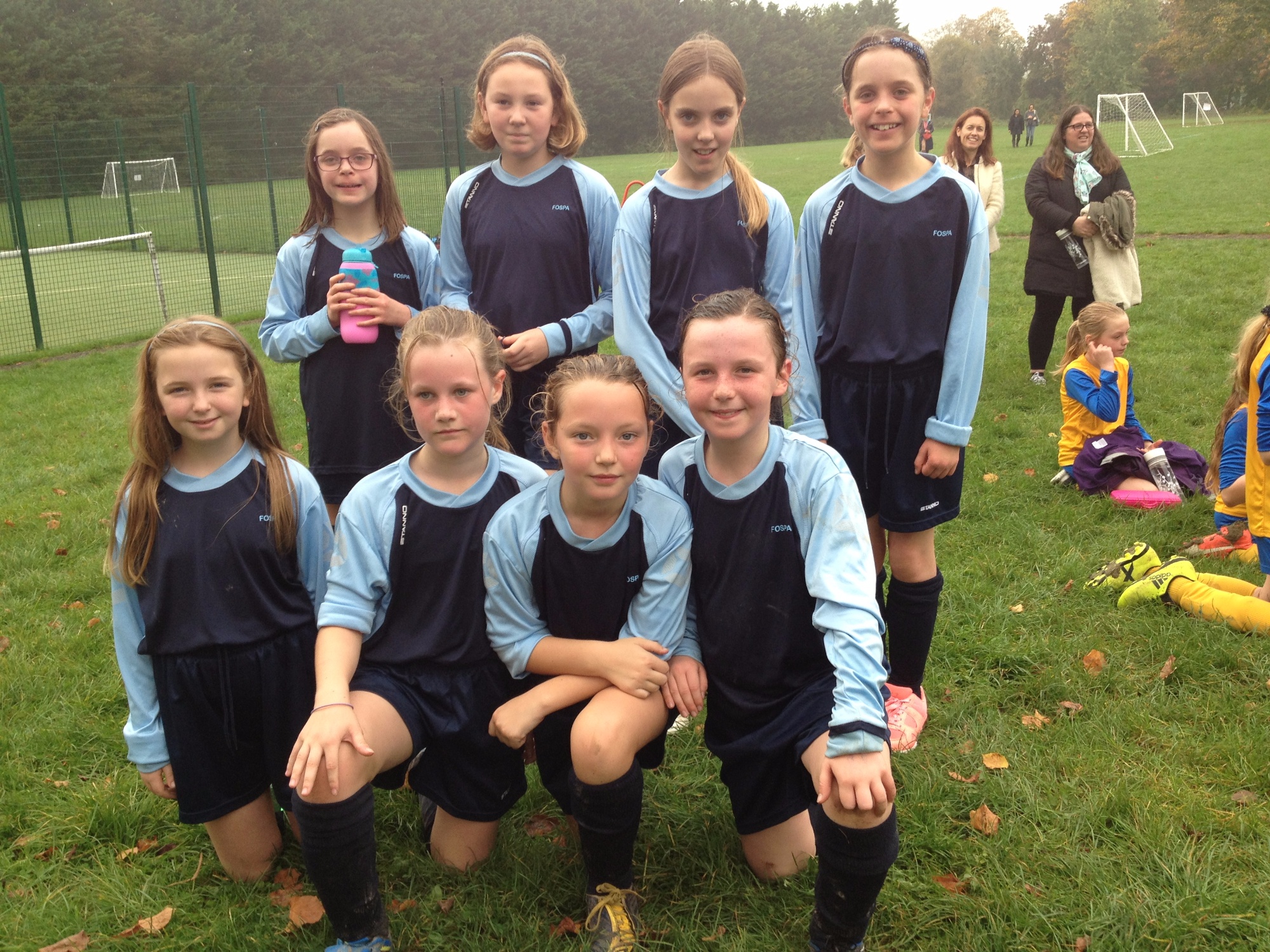 Report by Kate C, Year 6 Juniper Class
---
Monday Madness On The Football Pitch
Year 6 Boys
Monday 16th October 2017
I (Alfie, Year 6) reported on St Paul's Year 6 footballers playing in a tournament against the other schools in Dorking.
The atmosphere was excitable, nervous, ready and more. There were eight schools in the competition. The schools were St Martin's, The Weald , Powell Corderoy, St John's, Surrey Hills, North Downs, St Joseph's and of course St Paul's.
Our first match was against St Martin's which we won 3-1 , North Downs 1-0 , Powell Corderoy 2-0 , St Johns 3-0 , Surrey Hills 3-3 , The Weald 0-0 and St Joseph's won 4-2. Well you can't win them all.
I think that Jamie was showing amazing value because Jamie was being determined and scored an amazing goal and never gave up. Toby because he is confident in scoring lots for the team which helped us win games. Lucas because he was confident and ready for saving goals. Albie because he really wanted to get a goal and trying so hard to get a goal.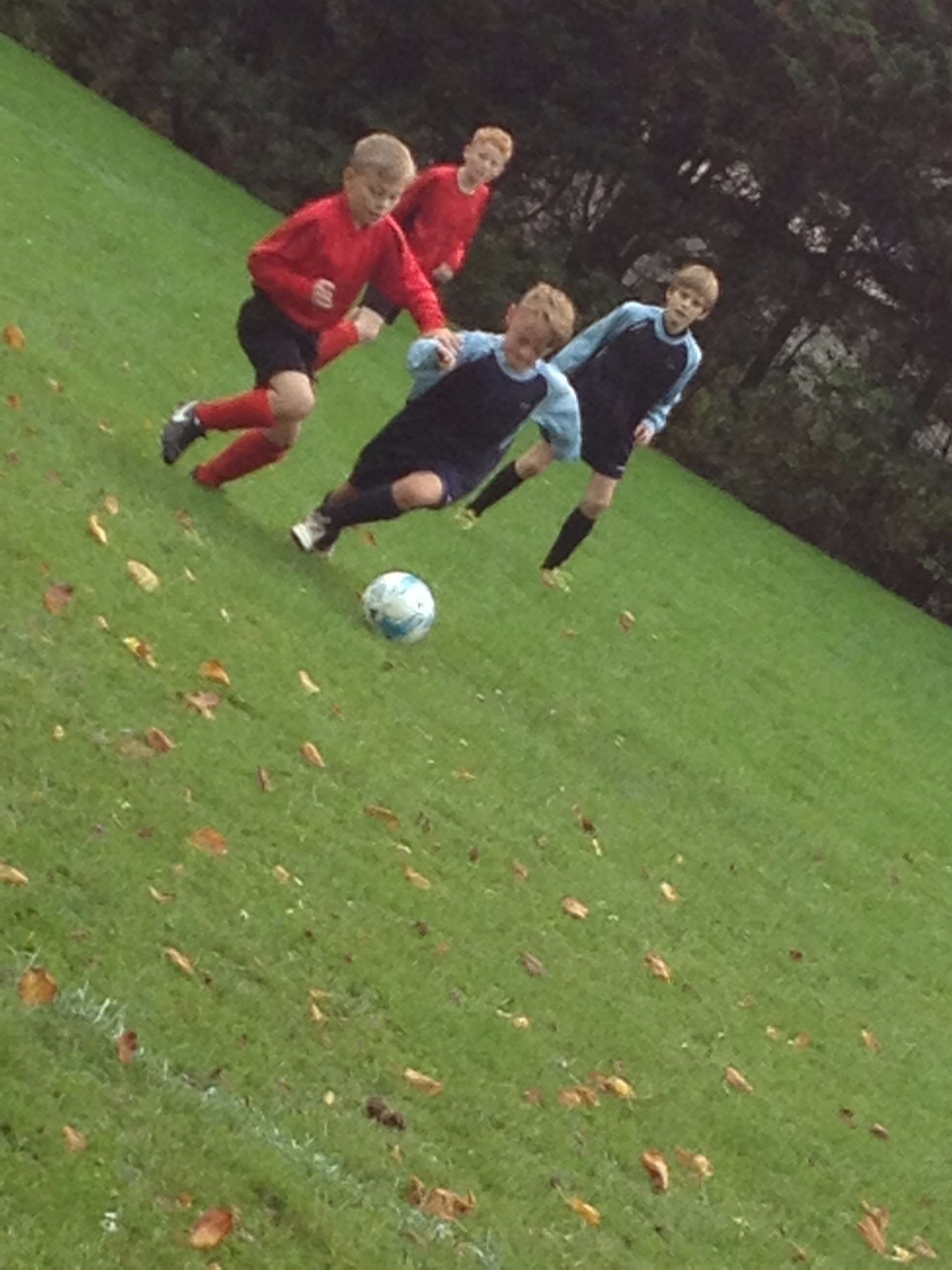 The best bits were Jamie scoring a beautiful goal and Toby doing a left-footed goal. There was one nail-biting moment when Toby almost got a goal but unfortunately, it hit the post – so close!
The atmosphere at the end was electric. The team were happy yet relieved and so pleased to have come 3rd overall.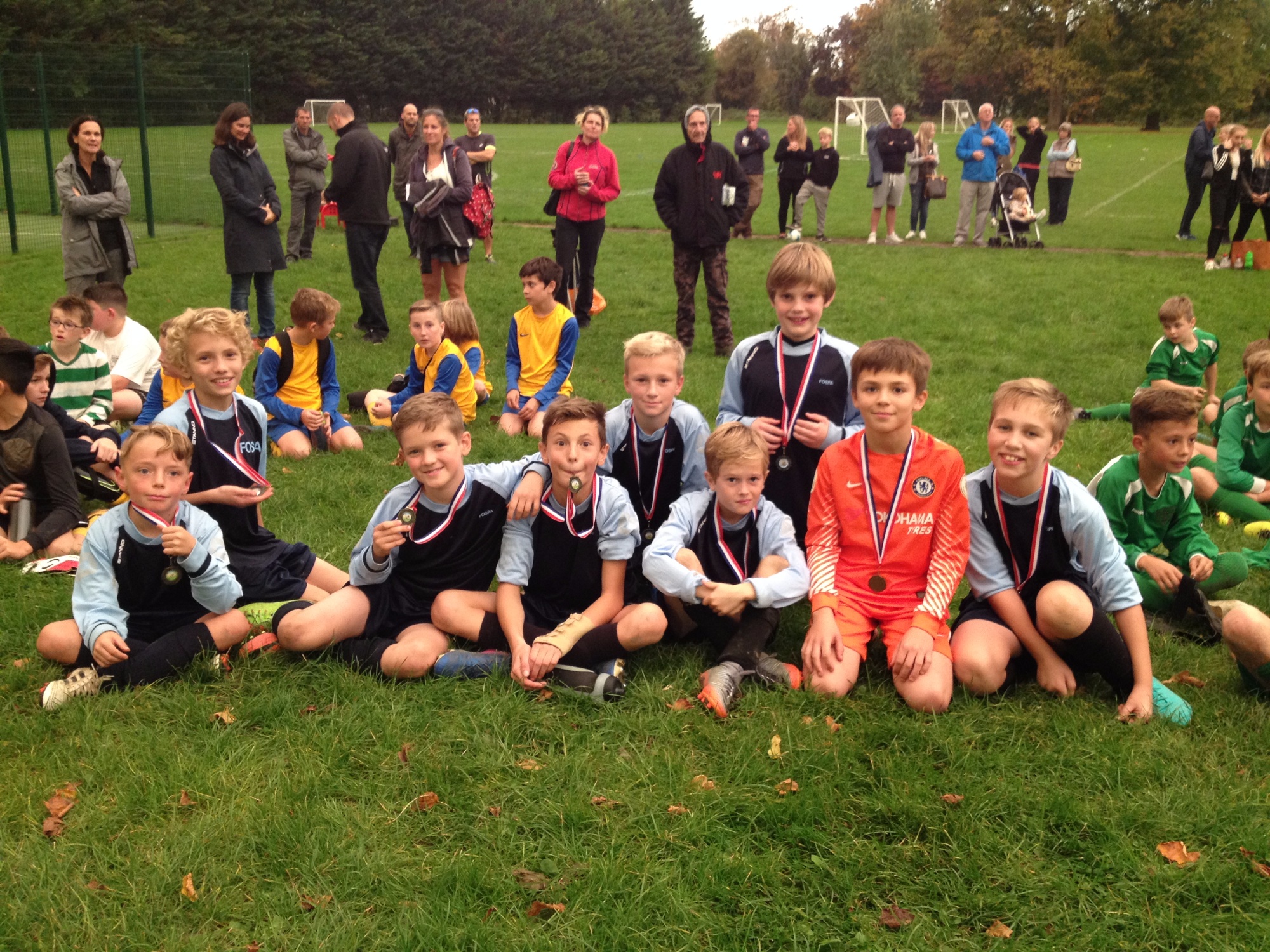 As a reporter, the most memorable part of the tournament was ALL OF IT!
Reported by Alfie – Year 6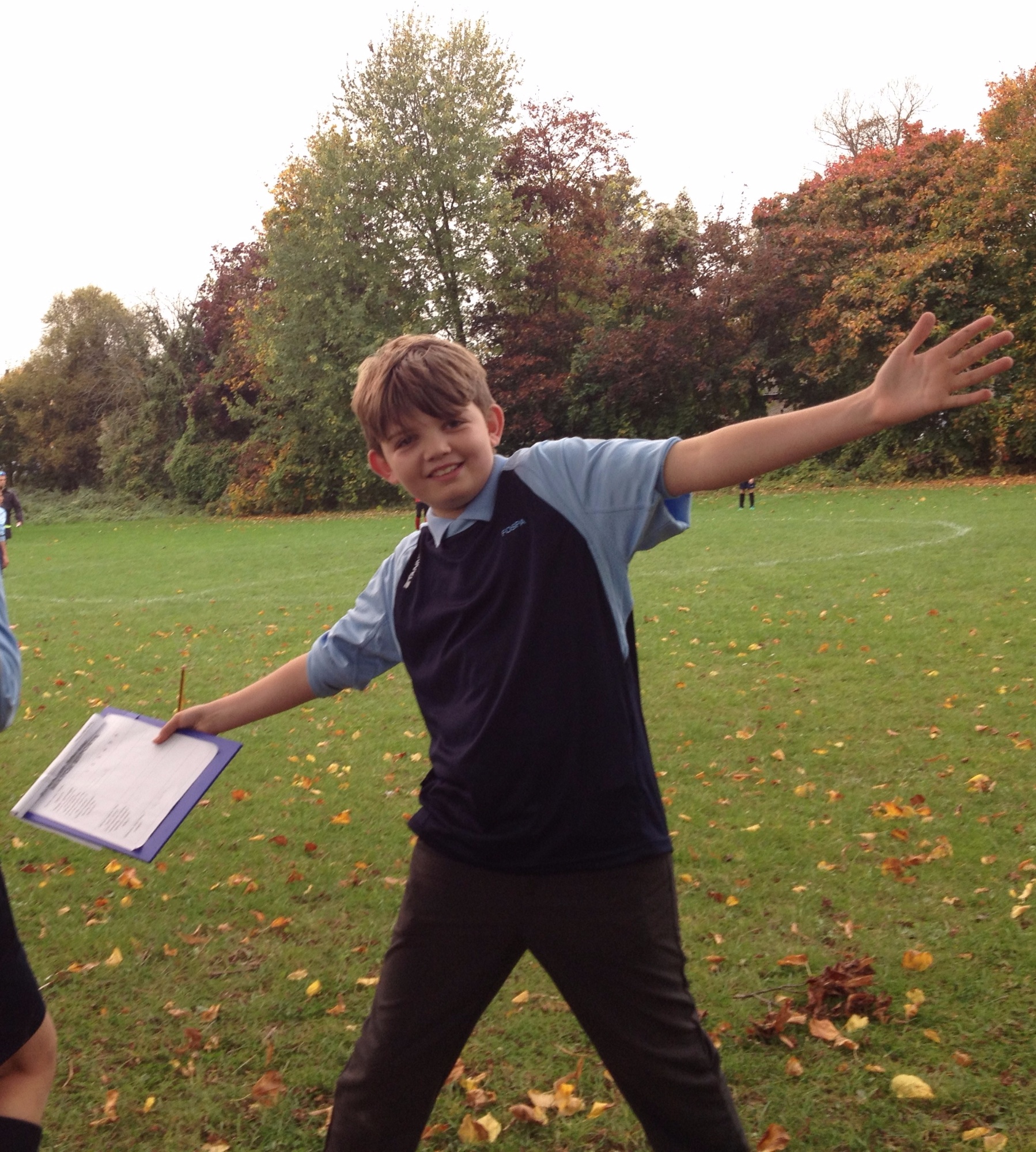 ---
Year 5's Fantastic Football team!
Event: Year 5 boys' football tournament
Date: Monday 9th October 2017
Venue: St Martin's School
Last Monday, ten year 5 boys took part in the Dorking Schools football tournament. The atmosphere was intense with all the local school represented and many of the boys knowing their rivals from clubs outside of school.
St Paul's boys got off to a strong start beating home team St Martin's 1-0 in their first match. The afternoon saw some amazing matches take place, including 3, 4 and 5 nil wins for St Paul's.
At the end of the day, the boys came a fantastic second, only narrowly missing out on 1st place on goals scored.
Highlights include an amazing Samuel hat trick, but most of all the boys excelled themselves in terms of effort, teamwork and exemplary attitudes.
Well done!