Supe-R-heroes!
Today, Reception children came dressed and ready for action as superheroes.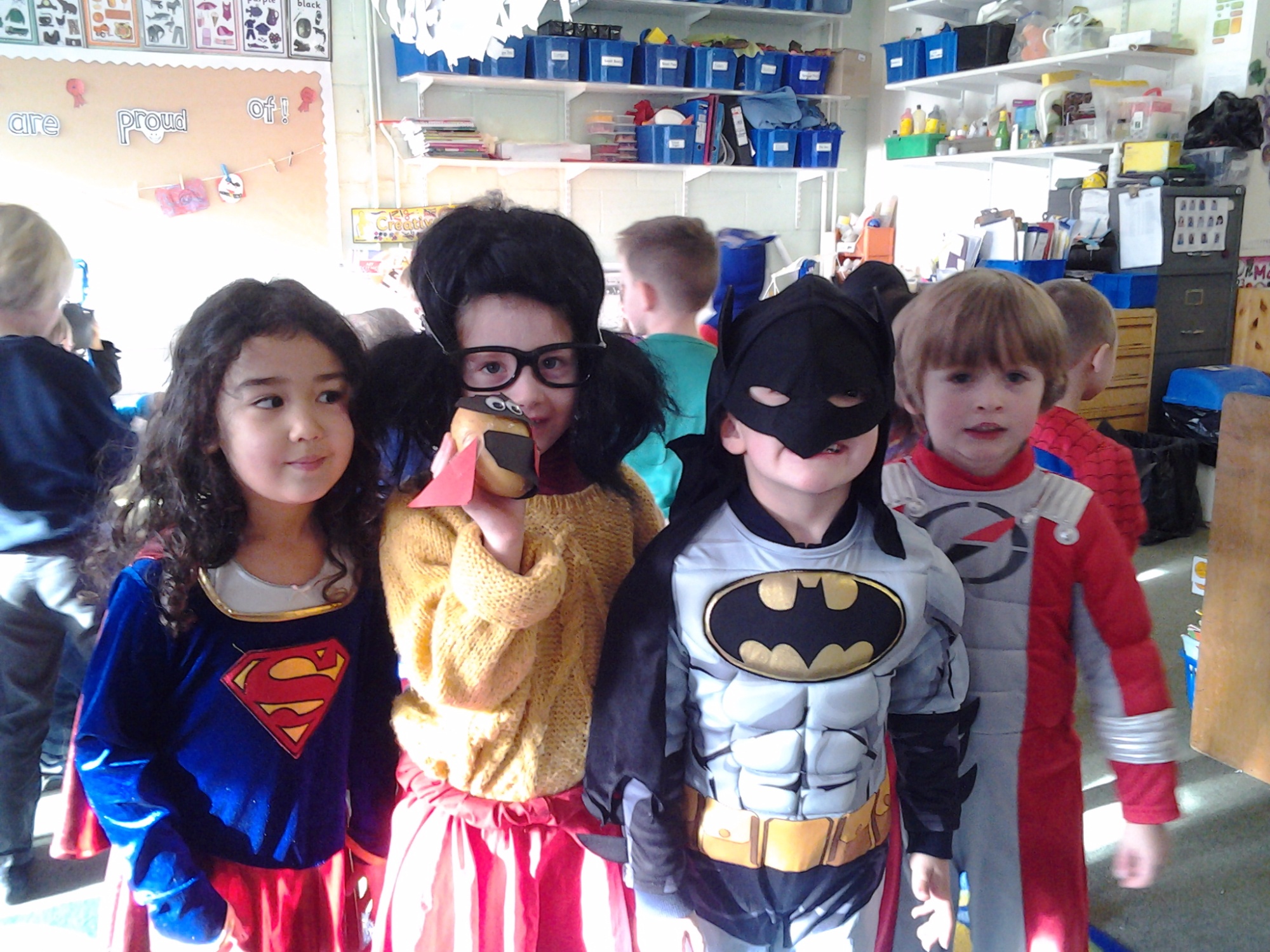 The Evil Pea, tired of tormenting Supertato, had kidnapped the class mascots and set the children missions to set them free!
Mission 1 was to work in a group to make a Supertato hero, mission 2 was to knock down the Evil Pea's minions in order from 20-1 and finally mission 3 was to melt a key that had been frozen in ice in order to unlock the prison.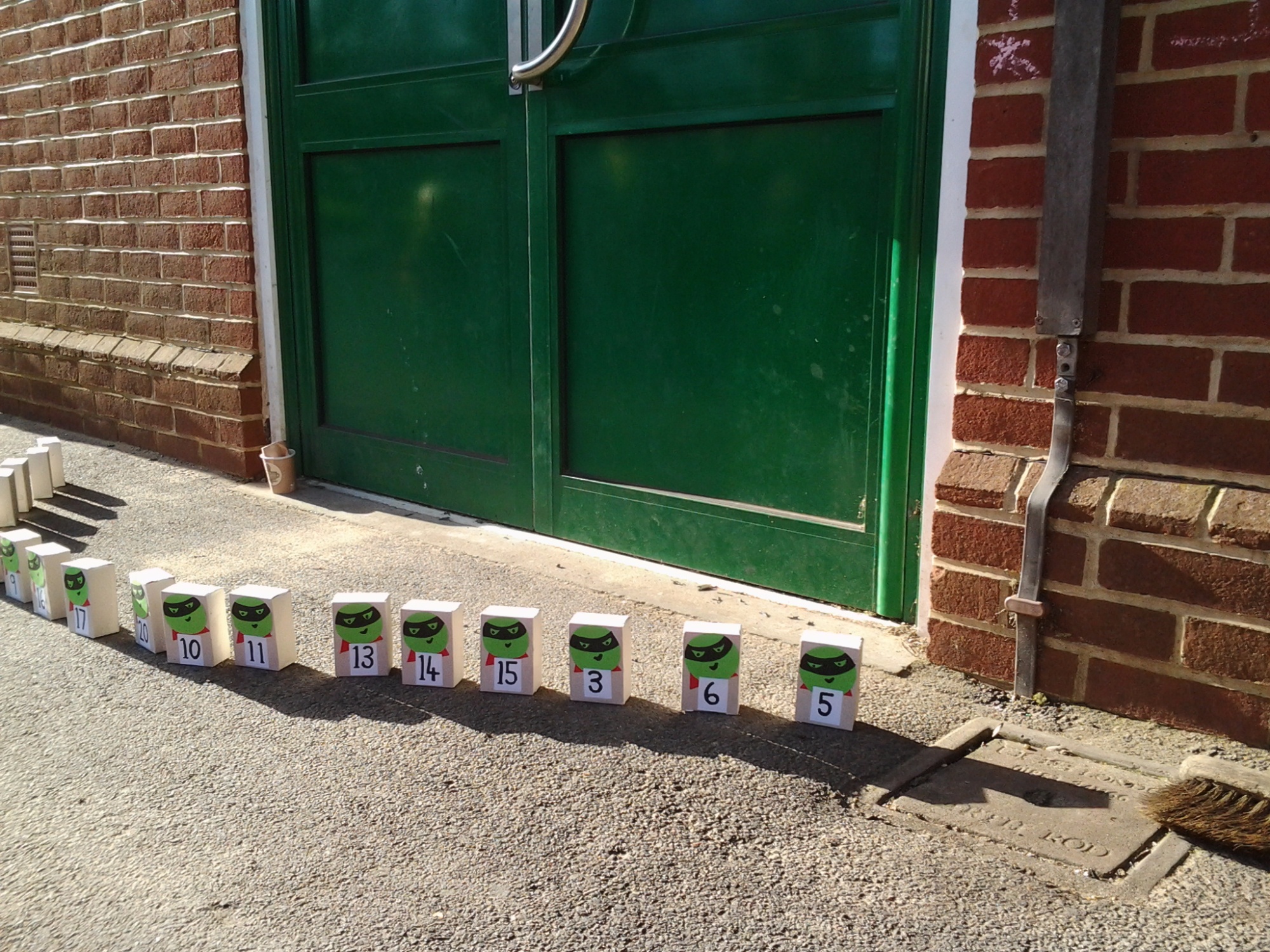 All missions were successfully completed and we are pleased to announce that the mascots are back safely where they belong.
The Evil Pea is once again back where he belongs in the chiller section. Some vegetables really are frozen for a very good reason!
Well done Reception- what great superheroes you are!