Christmas Wish for the World Service
The whole school gathered this morning for our first 'Christmas Wish Service' in aid of Kids for Kids.
Featuring a sea of festively clad children, the hall was buzzing for our new end-of-term service, bringing together festive singing, fundraising and the Christmas wishes of the children.
Each year had written a wish to be hung on the tree as a symbol of our hopes for the world around us. A member of each year read each wish out, before it was hung up.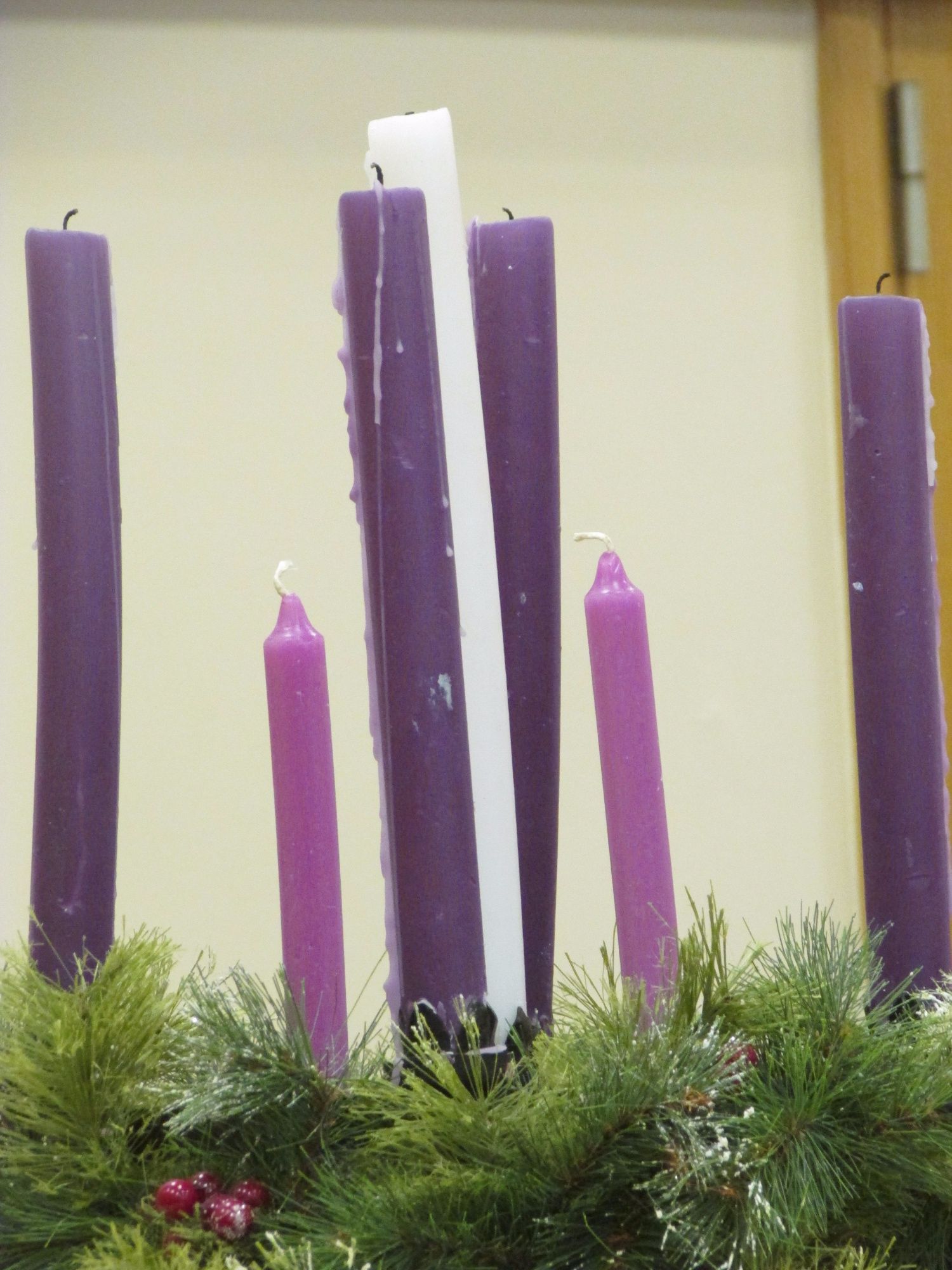 Our advent wreath was specially adapted to allow all seven years to light a candle as a symbol of their wishes and prayers; we then all sang carols and hymns chosen by the teachers and children to represent traditional, modern and simply joyful Christmas songs.
Year 5 opened the service with O Little Town of Bethlehem. This was followed by a beautifully sung rendition of Away in a Manger- with Year R standing to face the school and show them their brilliant actions. (a real ahhhh moment!)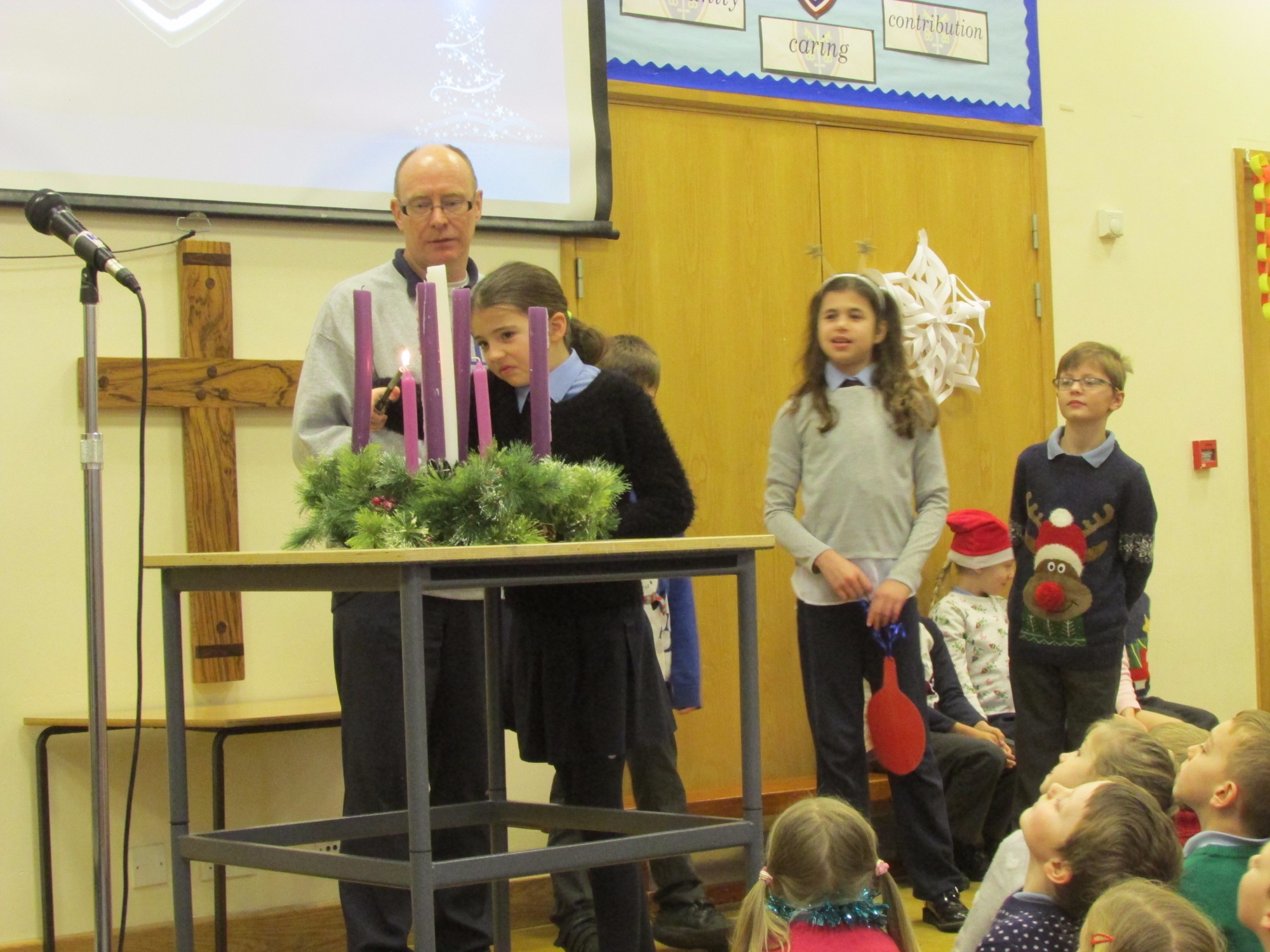 Following a rousing riot of Mince Pies- the Year 3 song and a firm favourite with the school- we turned peaceful again to sing Year 1's Silent Night. Year 4 introduced a clapping-tastic The Virgin Mary Had a Baby Boy, before Year 2 led us in Little Donkey.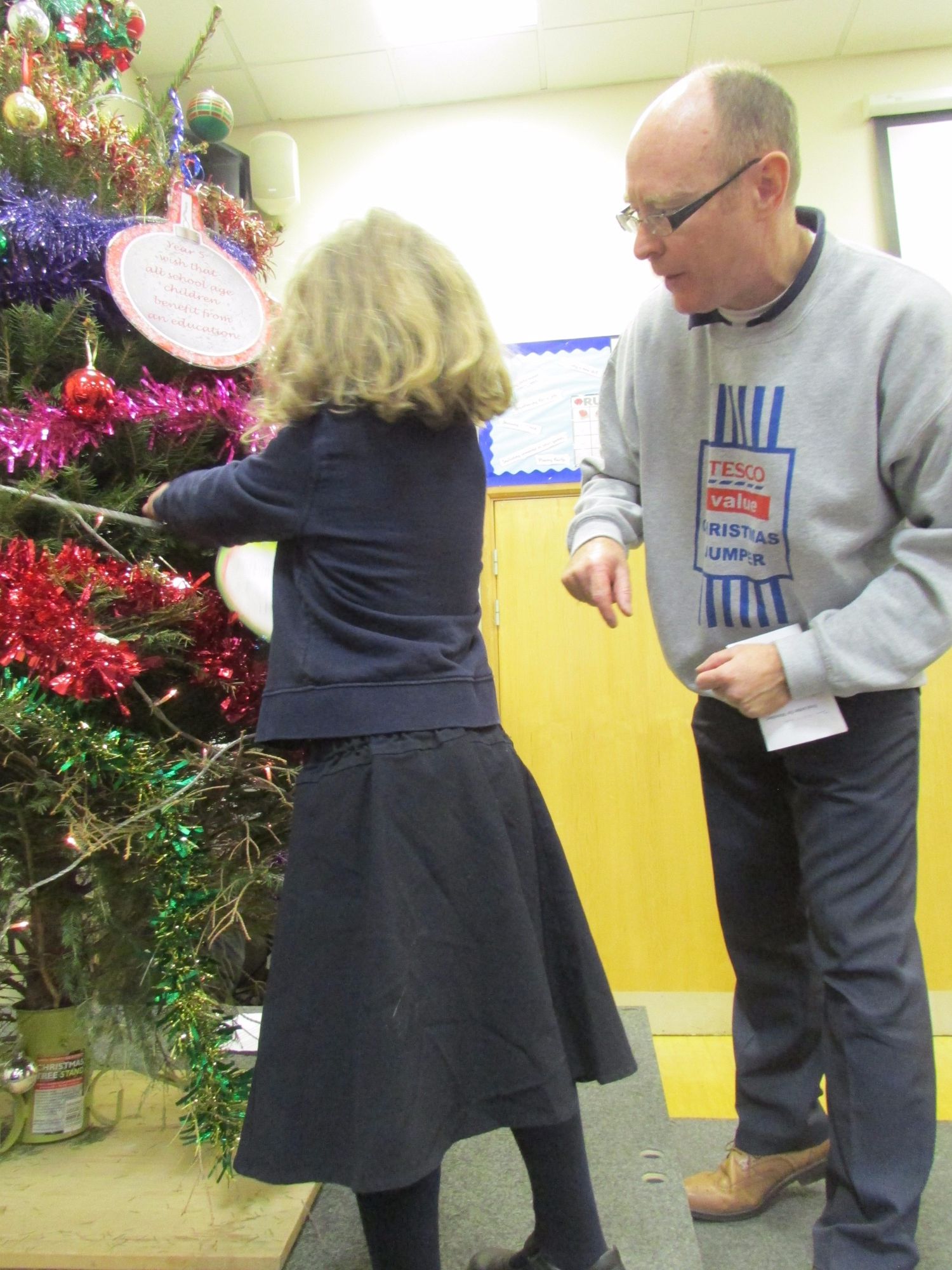 After our eldest students- Year 6- helped us to really raise the roof with O Come All Ye Faithful, we finished our service with We Wish You a Merry Christmas.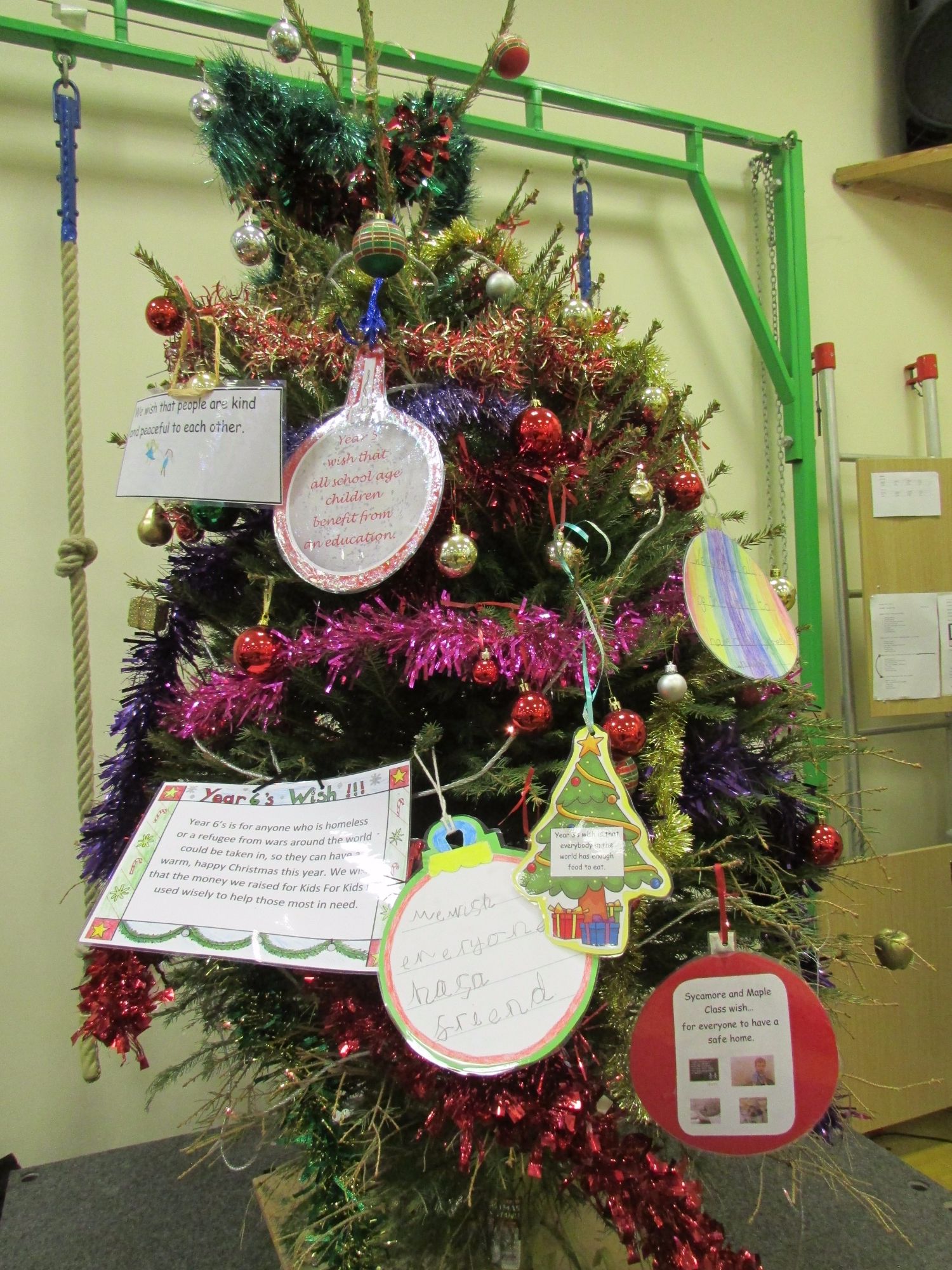 Behind the merriment, there was the serious message of our hopes and prayers for the world, which we will keep- long after the tree has gone the way of all Christmas Trees- to remind us of our time together. We also hope that the money raised through wearing Christmas jumpers for the day will be a valuable addition to the money raised at last week's church services in supporting the work of Kids for Kids- our nominated school charity.
To all our children, parents and friends, we wish you a joyful and happy Christmas- enjoy everything the season has to offer!