A bit of half-term magic!
Something seems to have happened to the trim trail while we've been away!
It's not quite finished yet, but an amazing transformation is taking place on the trim trail.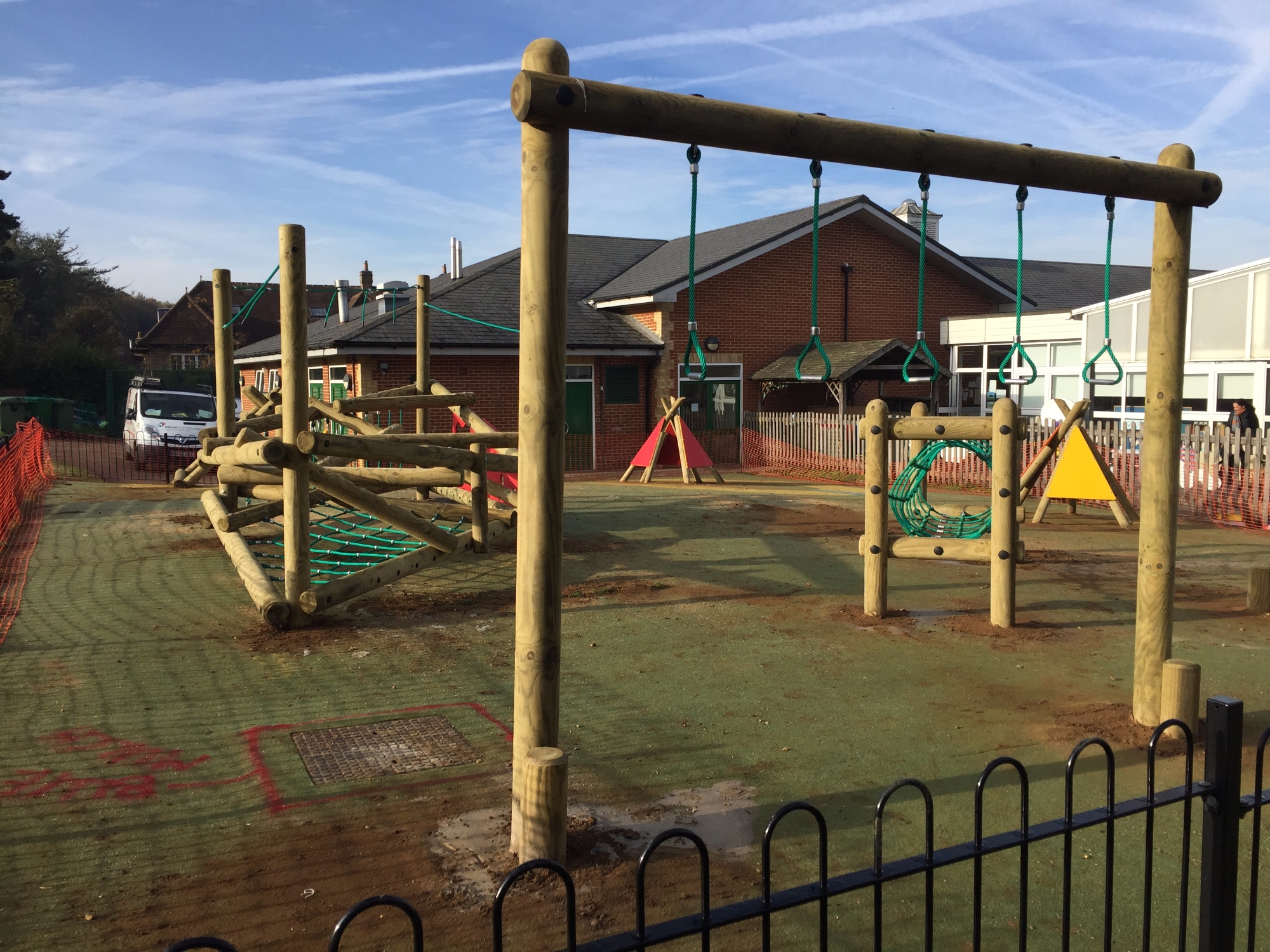 The new equipment has arrived and been set in its foundations, ready for us to explore and enjoy. The new rubber surface will be laid shortly- and our new, very exciting trim trail will be in use shortly afterwards. We can't wait to get started!