St. Paul's Church welcome Year 5
Year Five enjoyed an afternoon at St. Paul's Church last week, with Rev. Ruth and our new curate, Rev. Peter.
For their RE topic all about the Holy Trinity, Year Five went to St Paul's Church to find symbols of the Trinity around the building. The children took time to sketch the symbols they could find whilst considering what the symbols might mean.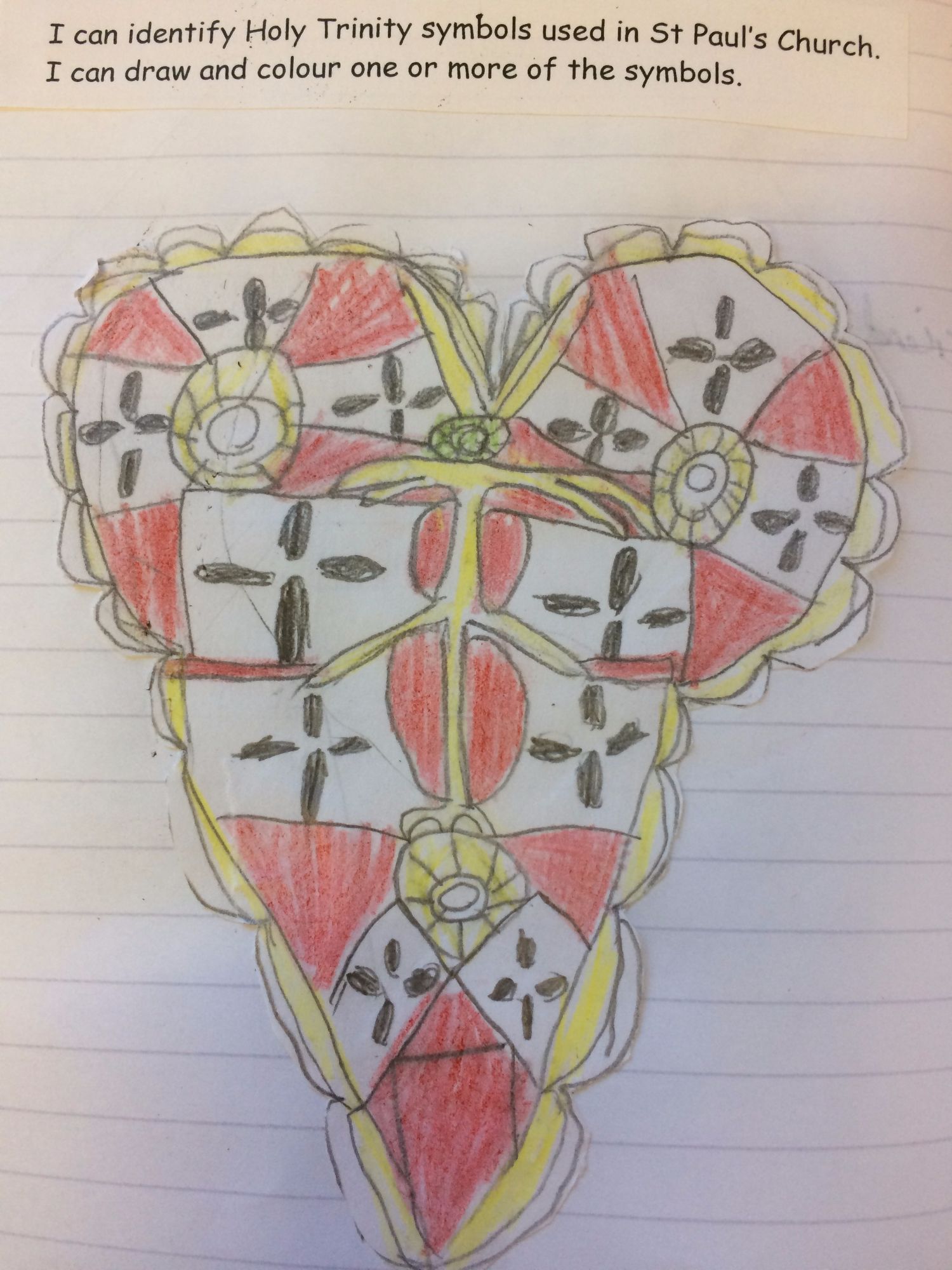 We would like to thank Ruth and Peter for taking time to help the children investigate and understand all of the different symbols they encountered.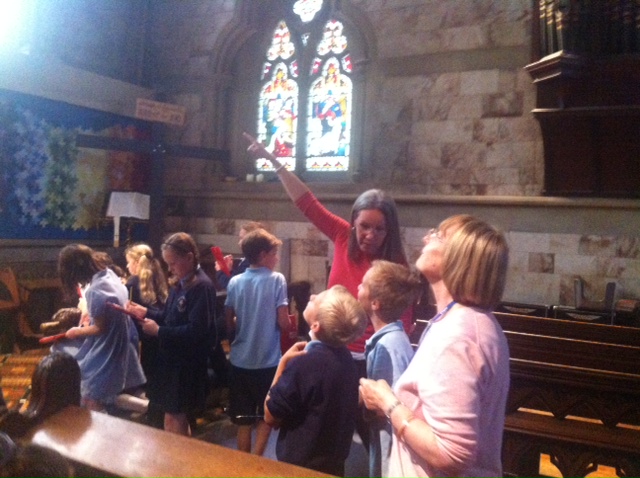 You can see lots of pictures of our visit on our galleries page.