The Digestive System? Isn't that a biscuit recipe?!
Lime Class gave us a fantastic first assembly of the year this morning, full of facts, humour and reflection on their work so far this year.
We were treated to detailed explanations of what happens inside our bodies while we are eating, as well as some great facts about healthy eating and a balanced diet.
There was even a catchy song to tell us how food passes through our bodies- from the beginning at our mouths, to the end.....well, you know the rest!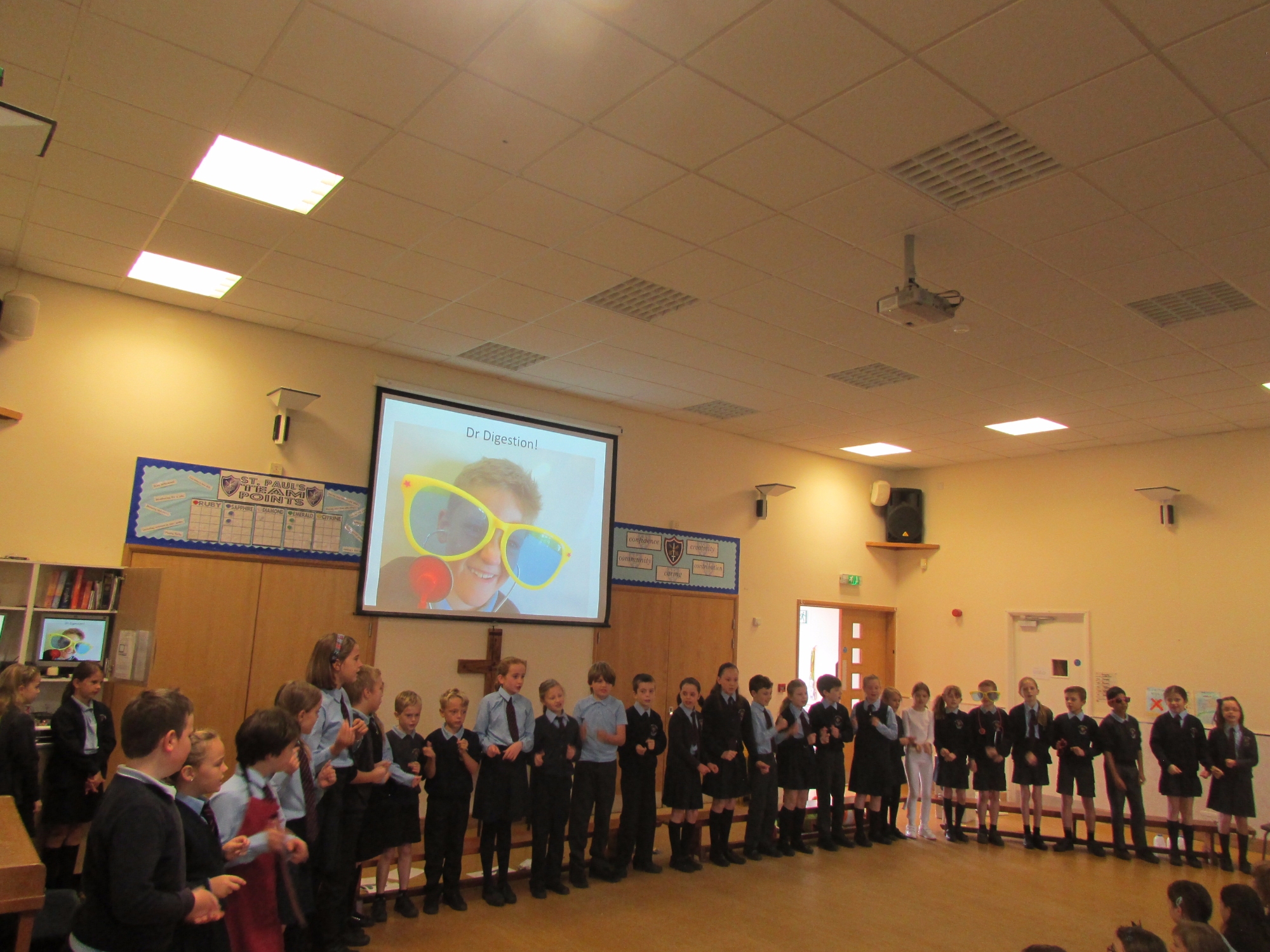 Here's what some of the audience had to say:
"The song was very joyful. It was really interesting to see how the digestive system worked!"
"They were all very confident, and I LOVED the milk costume!"
"It was very clearly explained, and I really liked the comedy."
"When they showed the big vegetables to show a balanced diet, I liked that."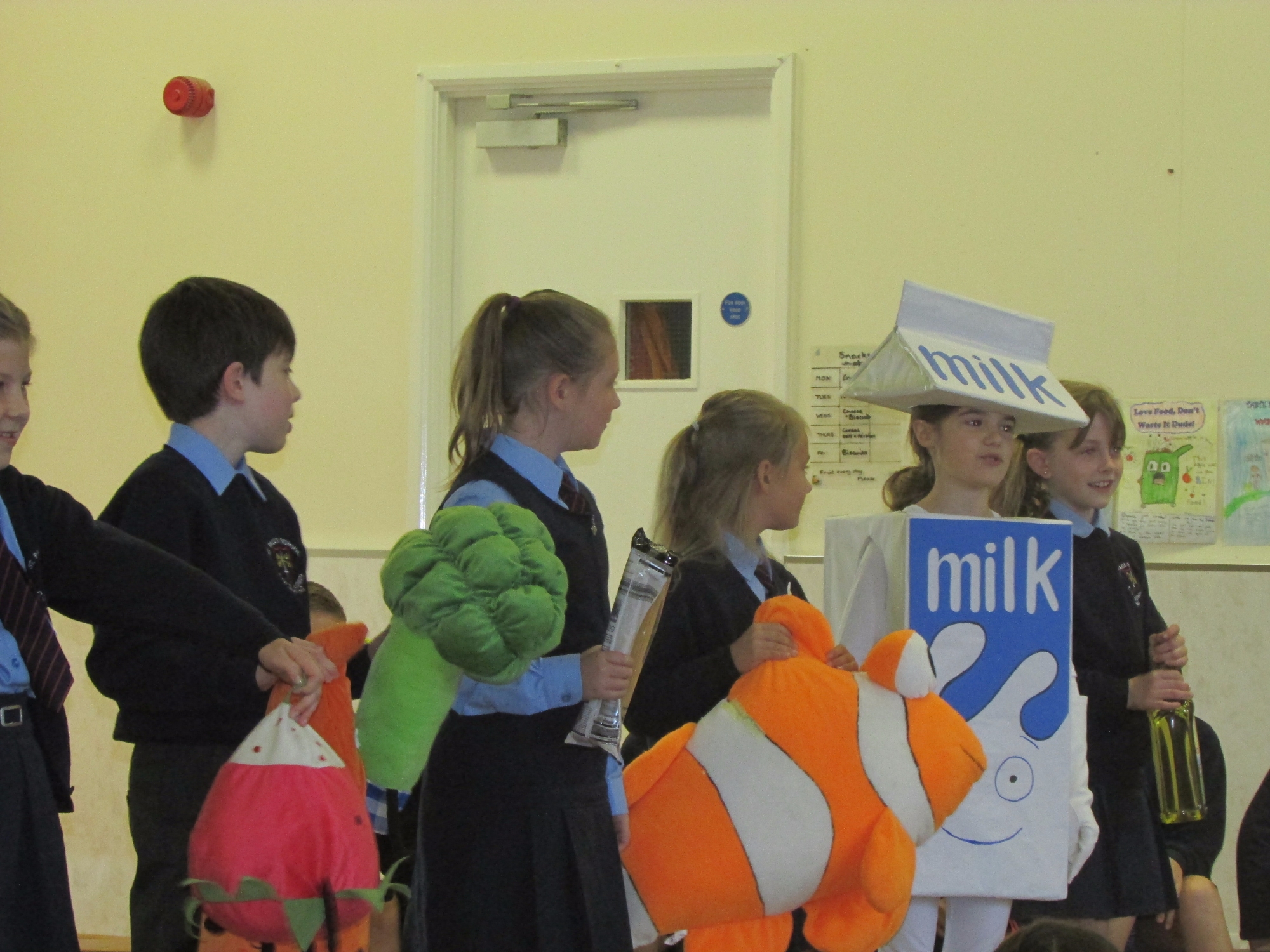 Lime Class finished by talking about how we can create healthy minds as well as bodies. They had a random act of kindness week, and thought about how we can keep ourselves, our families and friends happy.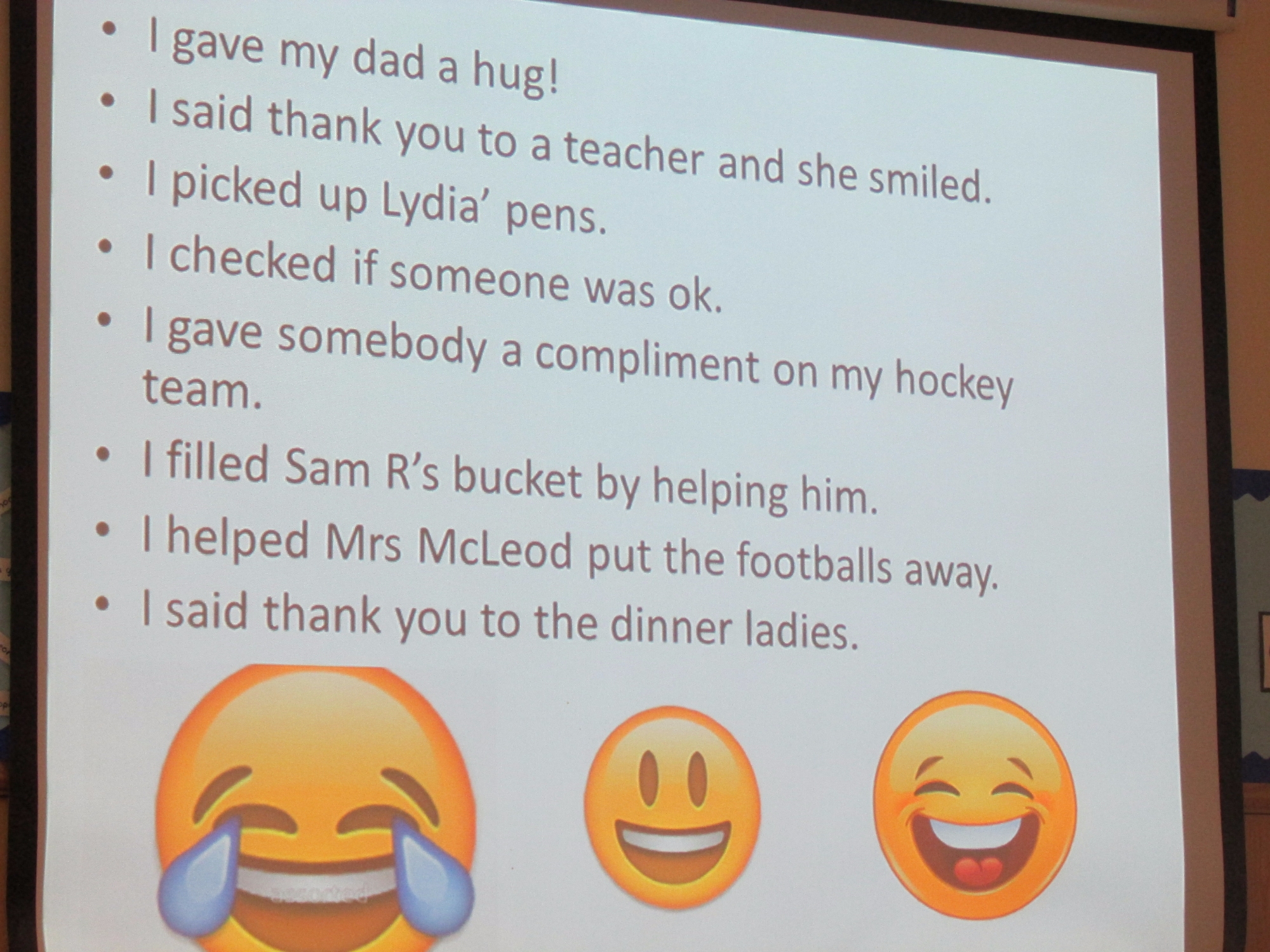 Miss Cattermole and Lime Class have set the bar high for the rest of us to follow. Well done on a fantastic assembly!
You can have a look at the full assembly presentation below, including some of Lime Class's amazing healthy-themed artwork based on the pictures of Giuseppe Arcimboldo.
You can see more pictures from our assembly here.