Lacrosse comes to St. Paul's!
The teachers enjoyed an outside staff meeting today, with training provided by coaches from English Lacrosse.
Pop Lacrosse is a fast-paced variant of lacrosse especially suited to younger players, involving all of the skill and fun of lacrosse, but without the contact element.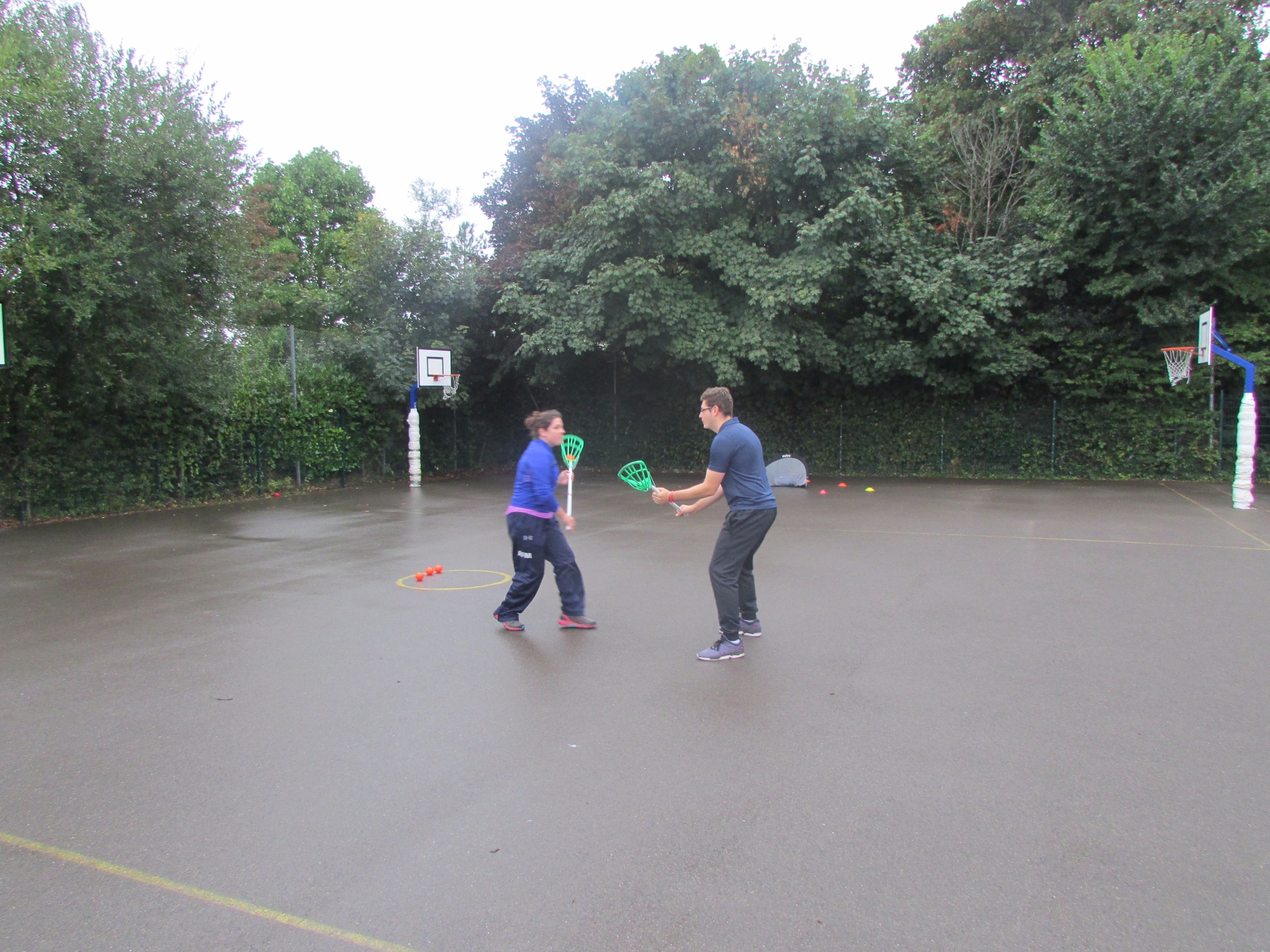 St. Paul's was awarded a full set of lacrosse equipment and today's training session because more St. Paul's children than any other school registered to try out for the Mole Valley team as part of last year's Surrey Youth Games- an absolutely fantastic prize for your efforts!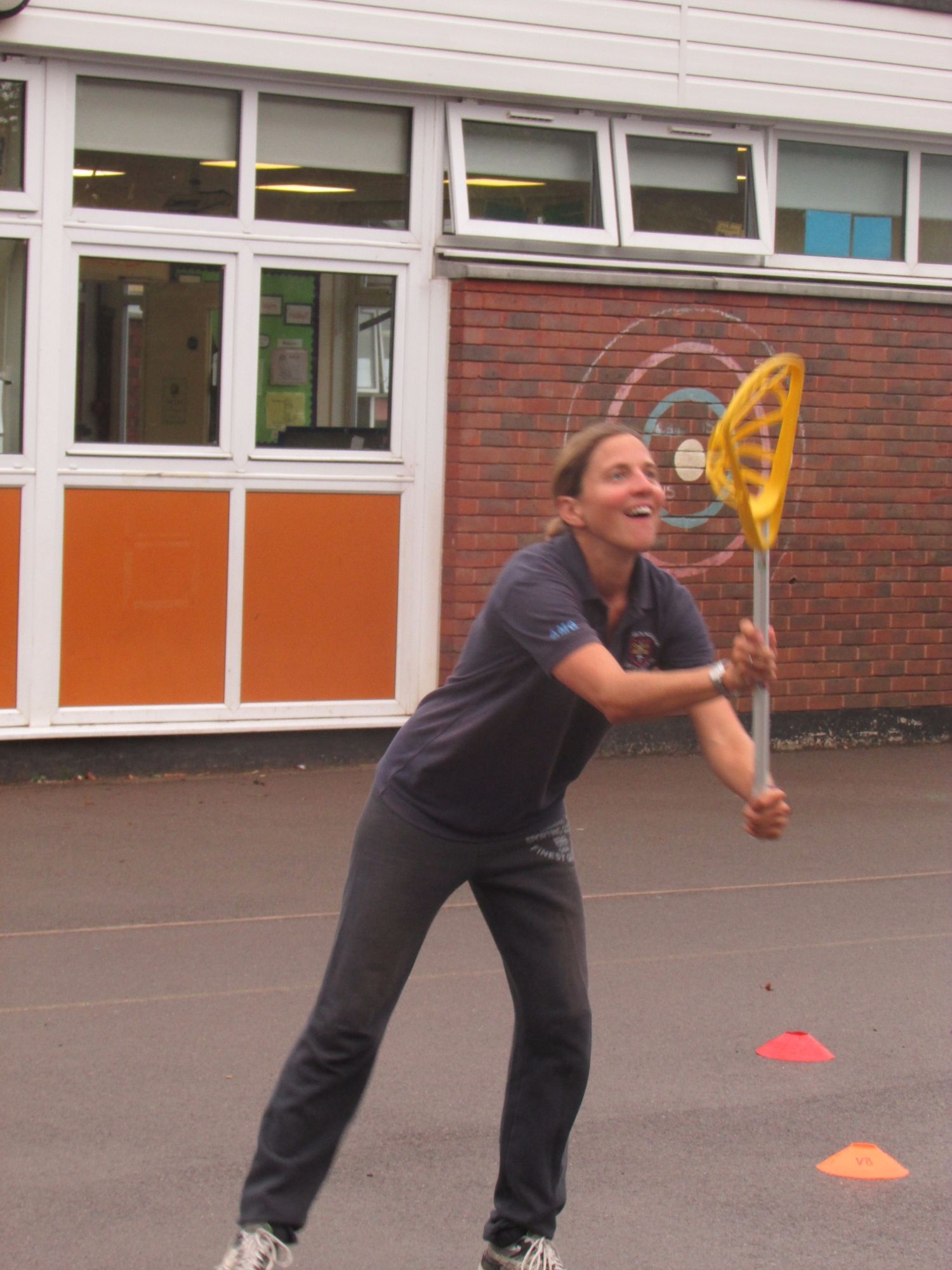 We are aiming to take a team to the Surrey Sports Festival next year but, more importantly, we will be using our training and new equipment to set up lacrosse lessons for Year 6 initially, followed by other years in due course. We can't wait to get started!
A huge thank you to Mrs. Stowell for, as ever, being the driving force behind the huge numbers of children continuing to enjoy an ever-increasing variety of sport and fitness at St. Paul's.