The Class of 2016
St. Paul's Church was full to the brim with parents and friends today for our annual Leavers' Service.
It was wonderful to see parents, friends and many past St. Paul's students joining with the whole school to say goodbye to our leavers this morning. There were laughs aplenty, memories, and just a few tears as we looked back over the last seven years.
The children's re-imagining of the video to Happy was definitely a highlight- possibly something to do with some exceptional staff cameos. We will try to work out a way of getting such a large video onto the website soon- keep watching this space!
The results of the children's fundraising were announced- a quite astonishing amount that allowed for not only the purchase of hoodies and yearbooks, but also a beautiful bench and tree to be installed on the field for the enjoyment of everyone at the school.
The service drew to a close with the presentation of yearbooks and many other gifts from staff, parents and the church, before the children gave a beautiful- and emotional- performance of Bob Dylan's 'Make You Feel My Love.' We then finished, as always, with our photographic look back at every child- then and now.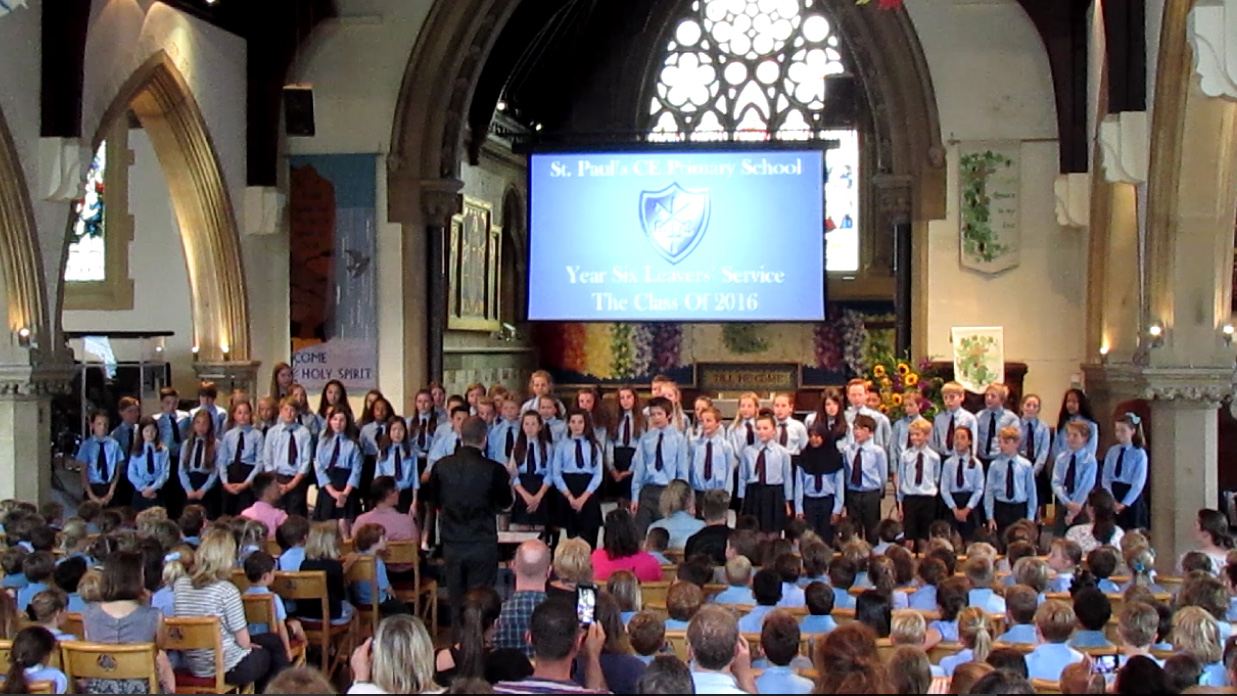 And so, the displays are down, coat hooks are bare, yearbooks and shirts have been signed- and our 156th year at St. Paul's draws to a close.
We wish our staff, parents, friends and children a happy and memorable summer holiday- hopefully with the right amount of good weather thrown in. See you in September for Year 157!