Year 1
In Year 1 we have two classes - Sycamore Class and Maple Class
Sycamore class has Mrs. Cruickshank and Mrs. Bradshaw (Fridays), whilst Maple Class has Mrs Shrestha. Our teaching assistants are Mrs Burch and Mrs. Grant.
A Year in Year One
We start the school year with All About Me where we look at how we have changed, the senses and our skeleton. We relate our lives today with homes and toys throughout history and our literacy is based on stories with situations which are familiar to the children.
After half term in October we will become explorers - our topic is "Let's Go Exploring!". During this theme we will look at the lives of one or two explorers - from the past and today. We will study the polar regions and weather patterns. We will even go exploring ourselves. (WARNING: DRESSING UP DAY!)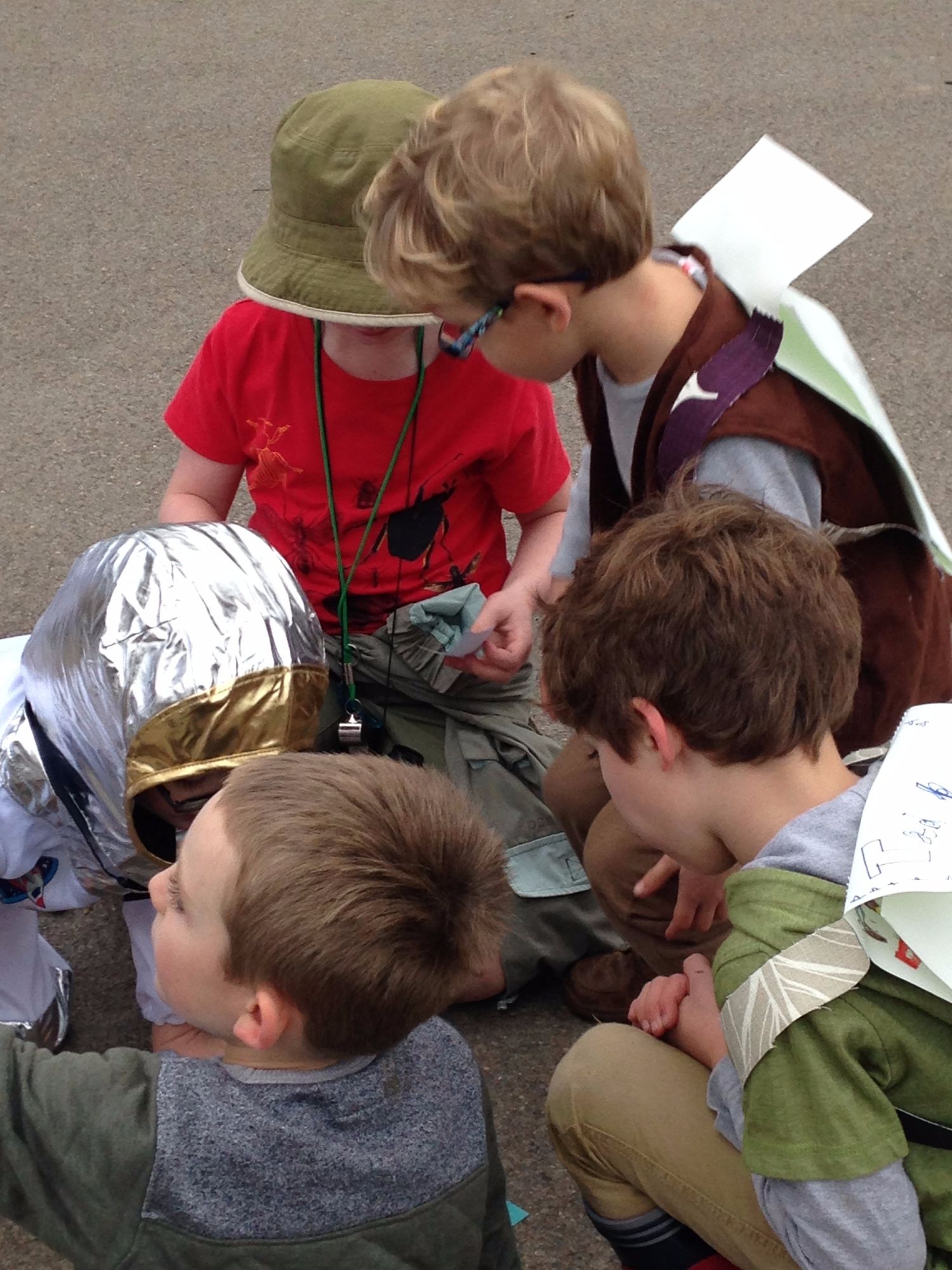 We finish the Autumn term with a visit from a pantomime company to get us ready for our return in the Spring when we study traditional tales in our Happy Ever After topic and we even write our own! Then we move on to learning about animals. We are hoping to have a surprise furry visit to inspire us!
The Summer term starts with a very unwelcome visitor (!) and then we finish the year with Are We Nearly There Yet? culminating in a trip to Brooklands Museum at Weybridge.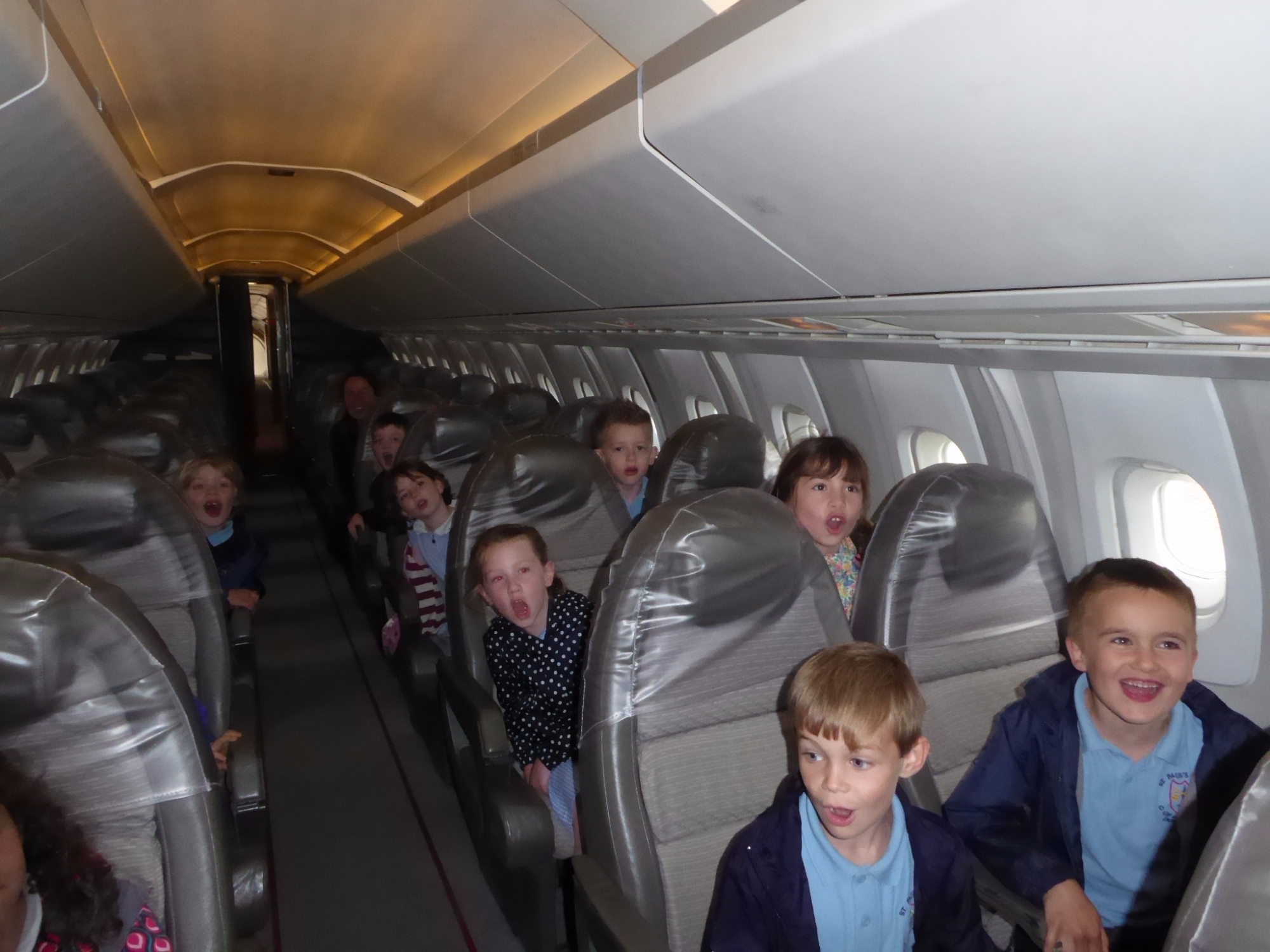 General Information
PE kits need to stay in school - we have PE on Mondays, Tuesdays and Thursdays. In the winter please send in old tracksuit bottoms and sweatshirts to wear for outdoor PE (and girls will need socks if they wear tights to school). Please make sure EVERYTHING is named. Please do not wear earrings on PE days. Children can also bring in wellies and another pair of old tracksuit bottoms in a named carrier bag so that they can go into the copse, when it is open, whatever the weather.
If your child keeps their asthma inhaler at school please remember to check and clean it every half term.
Homework is due in on Mondays and will be set on Tuesday or Wednesdays.
Please read with your child every night, just a few pages.
We continue to teach early reading and phonics using mainly a mixture of the Jollyphonics scheme (try their excellent free app for phones to find out more and learn the songs) as well as the 'Letters and Sounds' Scheme.
When it comes to reading books, we use a variety of schemes, including the Oxford Reading Tree, Story World, Phonics Bugs and Rigby Rocket.
Phonics Testing
In June each year, Year 1 children across the country undertake a phonics assessment set by the Department for Education. This is to assess their application of the phonic sounds they have learnt in the two years they have been in school. The assessment includes 'non-words' - 'alien' words- as well as real words, testing children's ability to blend sounds.
For information, you can download a past assessment below, as an example of the type of words children will be asked to read.
This external website may also help with any question you have, or feel free to pop in and have a chat to us!
You can also click below to see our curriculum outlines for this term and for the year as a whole.
Handwriting
Mrs Cruickshank has provided some resources below to help you practise handwriting with your children at home, including guides to letter formation and special handwriting paper templates to help children place their letters accurately. We hope you find them useful.
General expectations
By request, Mrs Cruickshank has produced a guide to the general expectations for Year 1 standards in literacy and maths, which you can download below. You can also find our full assessment statements on the curriculum and assessment page.