Spring Reports 2018
Wednesday 28th March 2018
Year 4 Girls Football
Reported by Aniqua and Anna
On the 28th March 2018, 8 girls from Year 4 took part in a football tournament. It took place at St John's School, where many other schools from the area also came to take part.
At the start of the game, the atmosphere was cold, wet and windy. Also, it was exciting, tense and nerve wracking because nobody wanted to let the team down. We played as well as we could and scored goals as a team. Luckily, at the end of the match, we started to get the hang of playing on the astro-turf so we made a good comeback! Everyone was pasing and encouraging eachother and showed many of the school and sports vallues. The Resilient Tortoise was seen because, when the team got down, we kept going and kept our spirits high, afterall it was all about having fun! We showed Resourceful Squirrel as we looked around for spaces to pass and the Ready Rabbit as we were always ready to tackle. We came 3rd overall.
For us, the most memorable time in the match was when everyone kept supporting the team and how we showed amazing teamwork.
At the end of the match, Mr Monk exclaimed, 'We did all we could and I am really proud of all of you trying so hard.'
---
Saturday 24th March 2018
It's a Fish out - Lifesaving competition
School didn't end on Friday this week for 8 of our year 5s and 6s lifesavers.
This Saturday evening 2 teams (Issy, Emmy, Rachel, Leon, Sam, Joe, Philippa and Violet) met at Dorking Leisure Centre to take part in the annual Its a Fish Out lifesaving competition, which saw 22 teams from independent and state schools compete. During the evening, the children had to compete in 8 different categories, including treading water, retrieving bricks from the bottom of the pool, rope throwing, quick fire questions and many more. It was a very tight competition this year (with most schools having their own pool!) so we were very proud of our 6th place overall.
Both teams showed true grit and determination and their love for swimming really shine through. It was a great pleasure to be on poolside seeing their talent. I couldn't be more proud of them. Exceptionally well done all of you.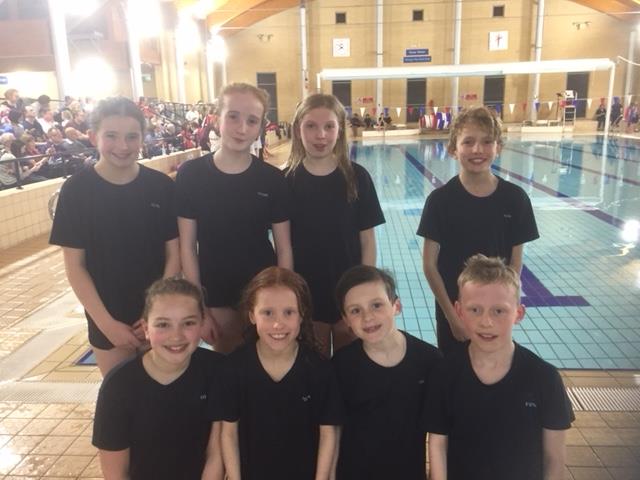 ---
Friday 23rd March 2018
Sports Relief - Let's Dance
This afternoon, the whole school came together- with 16,000 other children- to learn and dance the Sport Relief Dance challenge to help raise money for Sport Relief.
Led by our amazing instructor Grace, with help from Miss George, the children and staff danced their way through 45 minutes of sport-inspired dance moves, from slamdunks, rowing and tennis aces, to diving, swimming and volleyball.
Thank you for all your donations- they are winging their way to Sport Relief.
We hope you all had lots of fun- it certainly looks like it! Have a look at all the amazing photos on our gallery page.
---
Year 4 Football Tournament - St Johns' School
Wednesday 21st March 2018
7 Year 4 boys and 1 Year 3, Joel, competed in the 6 a side football tournament last Wednesday. The atmosphere was exciting and the boys entered each game with great enthusiasm and a determination to do well. They had a great team spirit and worked hard together to do their best.
The team played 5 matches in total, winning 3, drawing 1 and losing 1, to come in third overall. The final result was very close as St Paul's were very unlucky to lose 1- 0 to the Weald, who were the eventual champions, and draw with the team who came in 2nd place overall.
They were gracious in both victory and defeat and should be really proud of their performance.
---
Year 5 Netball at Reigate Grammar
Tuesday 20th March 2018
We have just left St Paul's and we are now on the coach, travelling to Reigate Grammar School to take part in a Netball course. We are all very excited. It is going to be a great experience.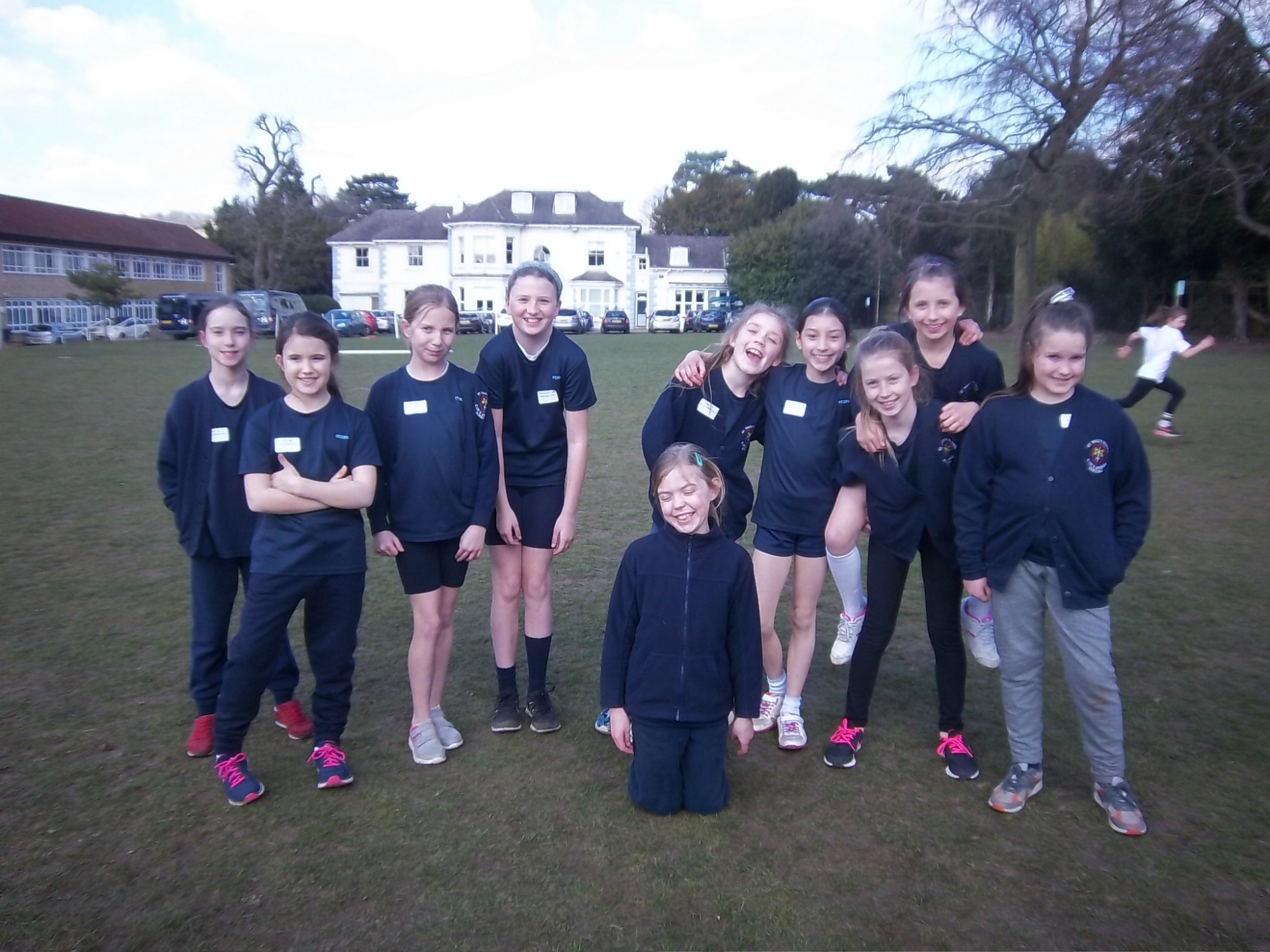 We have just arrived and are waiting outside for the other schools to arrive. The school is very nice!
During the day, we were spit into different teams, made up of lots of different schools, so we could learn to play with others. There were lots of different games that we played, including netball bull dog, capture the flag, cops and robbers and loads more. These games are really good to help us with our netball skills as we learnt how to get into spaces and change speed. Later, we did some small netball games and then cooled down before heading to the canteen for tea.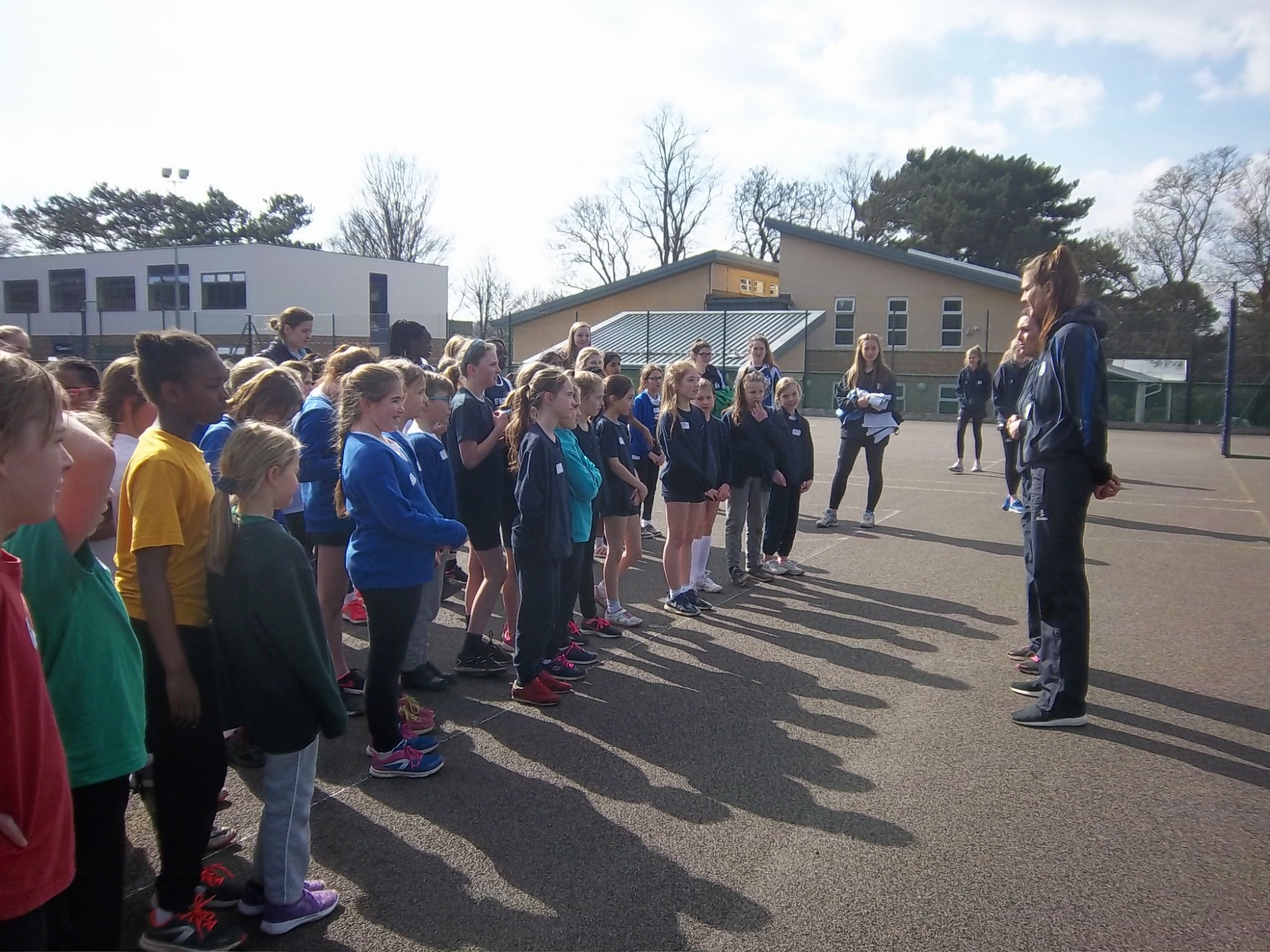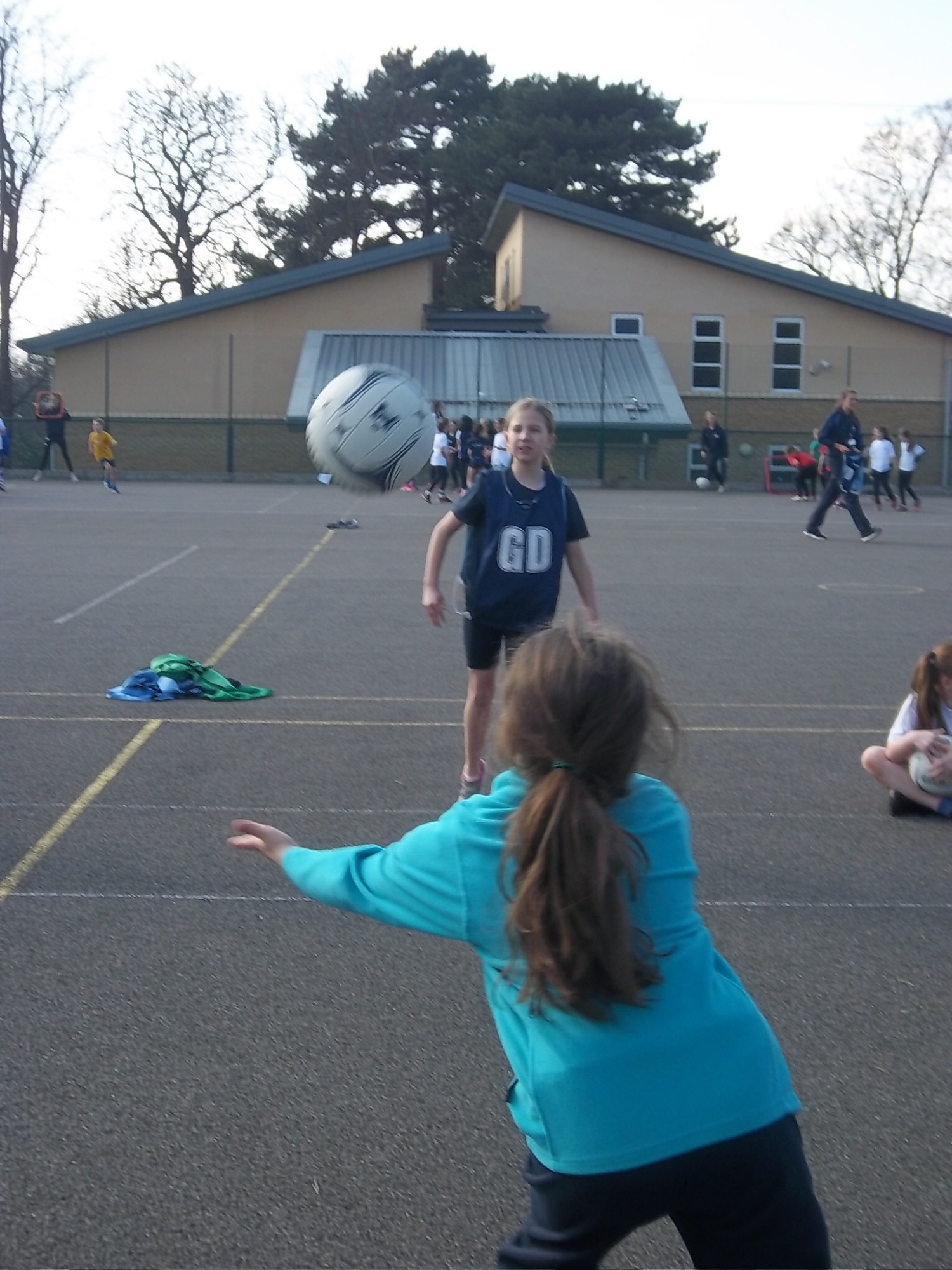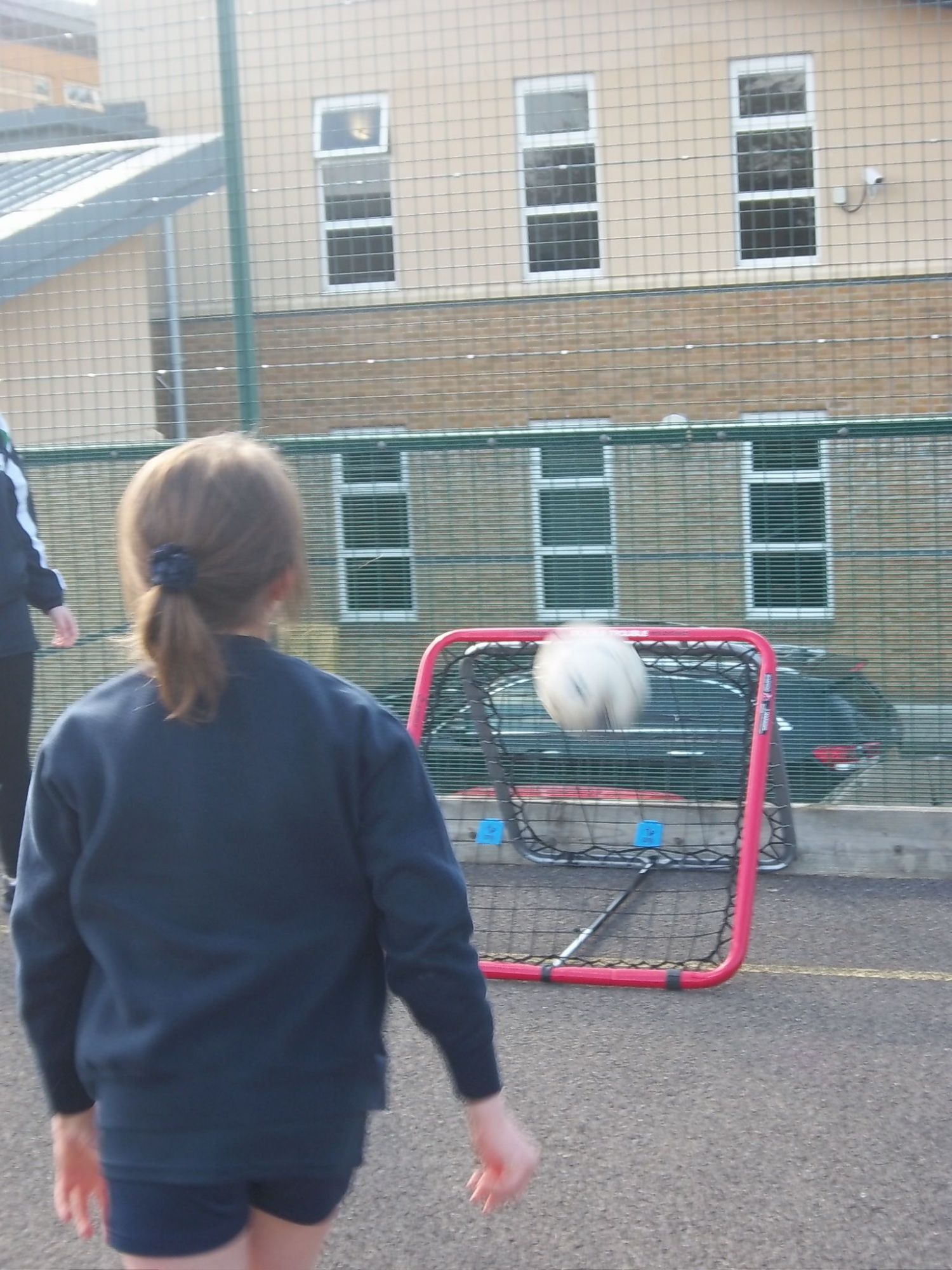 Pheobe thought that we played well together and showed great teamwork and Bella said that she loved the day!
Report written by the Year 5 Netball Team
---
Tuesday 20th March 2018
Year 4 Gym Performance
On Tuesday 20th March, six Year 4 children showed their gymnastic skills to an audience of parents and other children.
They performed extremely well and their committment to learning the routines, practising the skills and attending the weekly club was really clear to see.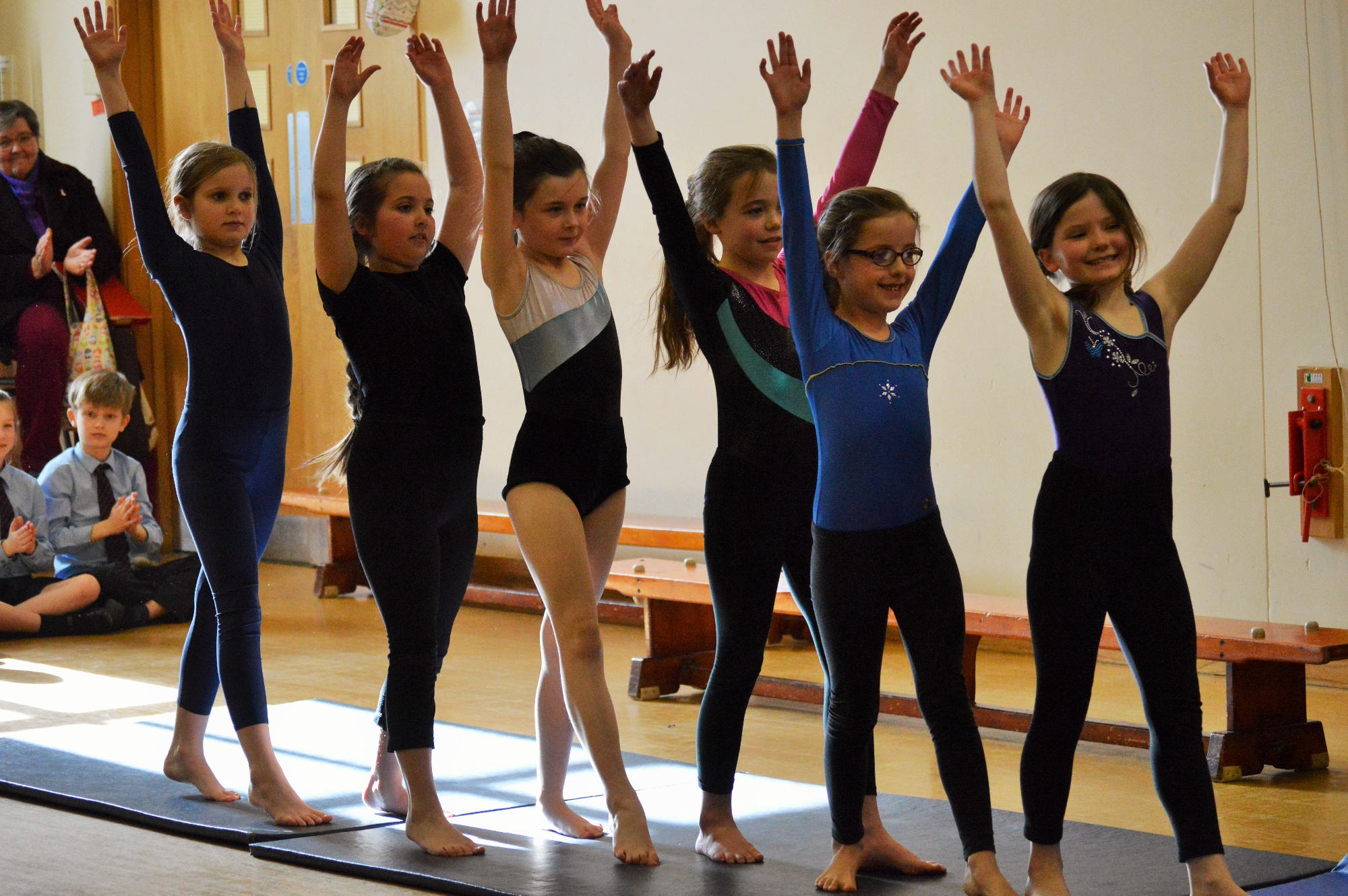 Some of the performance displayed their individual skills, using a bench or mats, while other elements showed their ability to work together in pairs, which needed co-operation and a good sense of timing.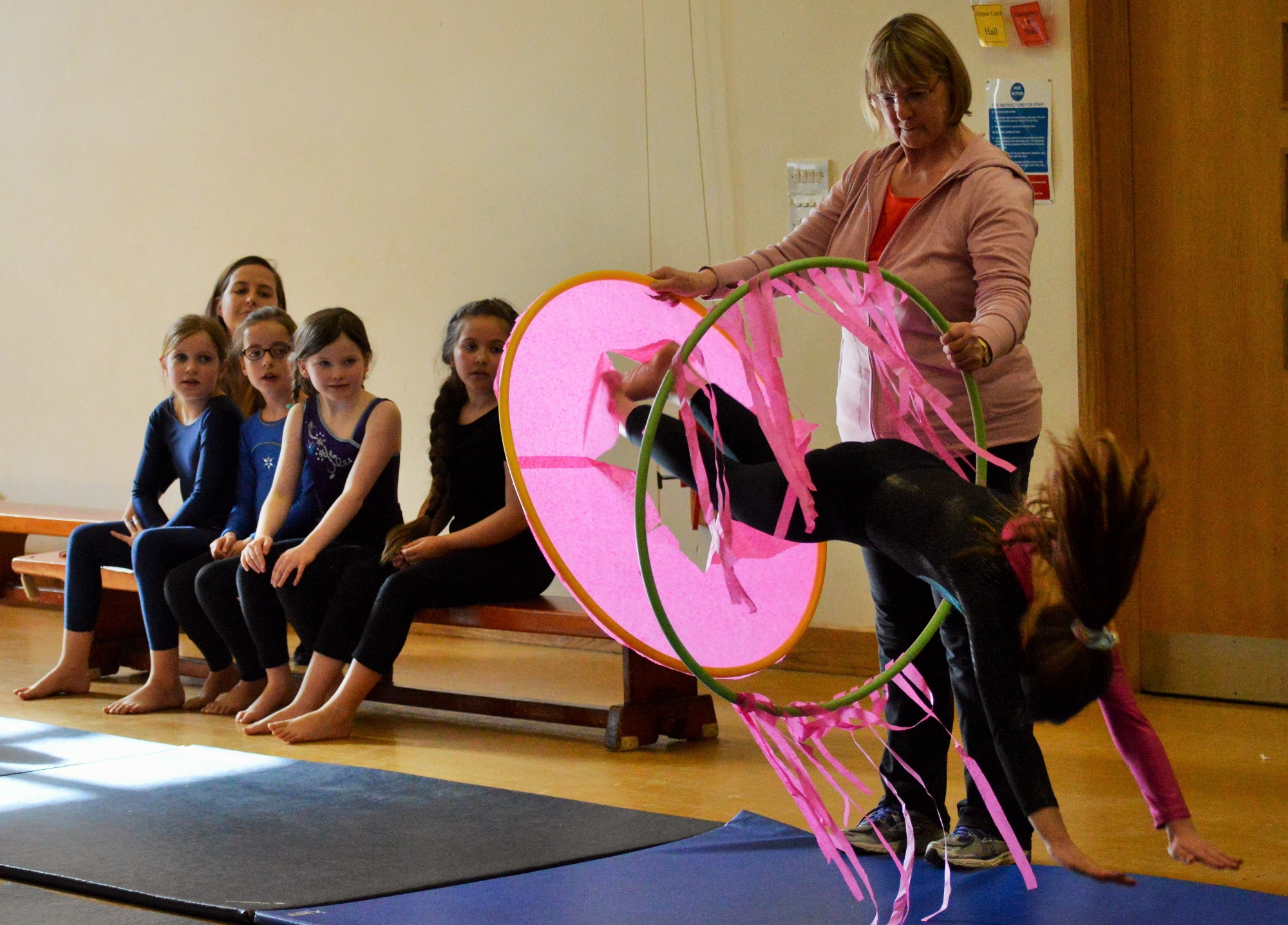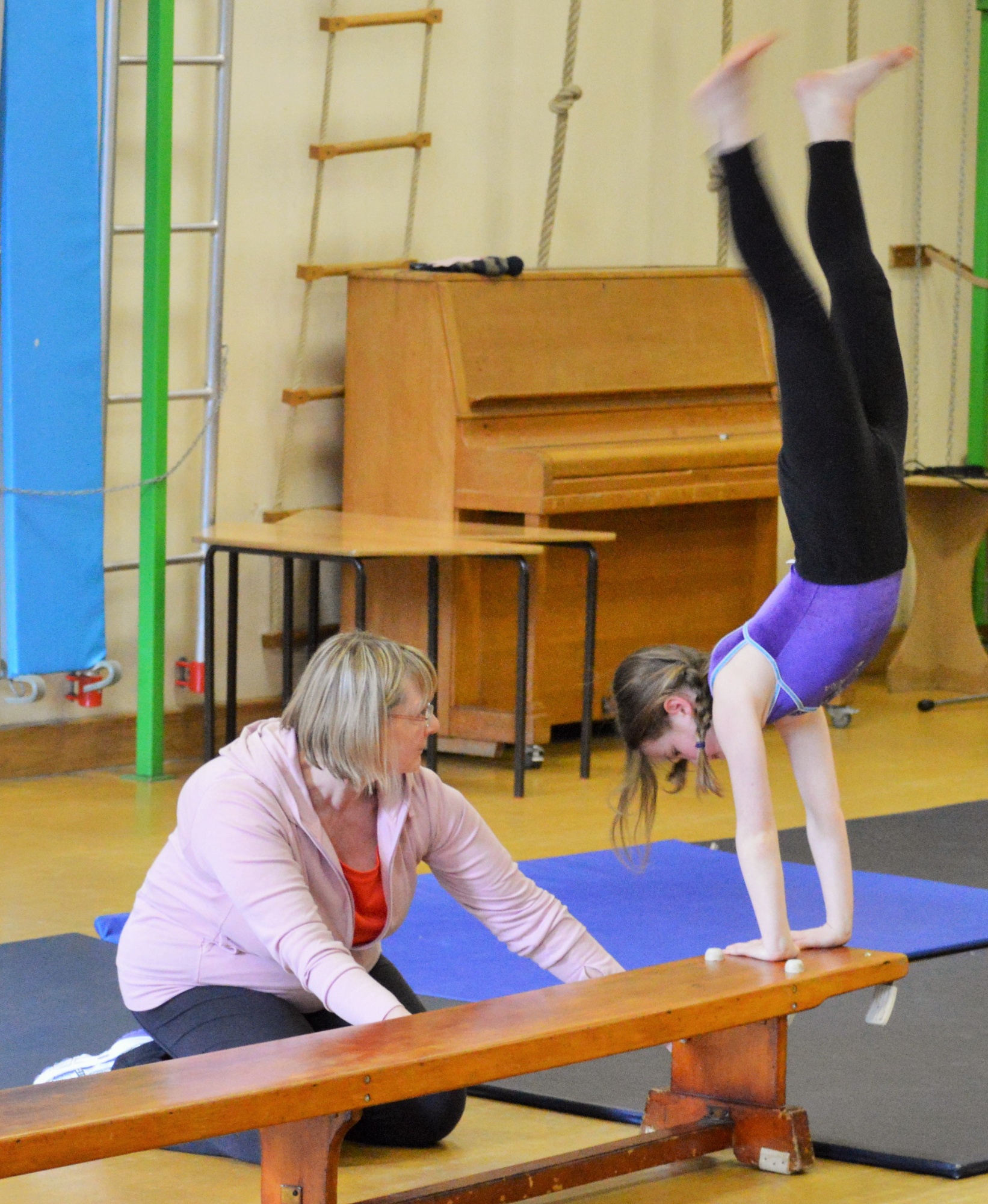 The finale of the performance was dive rolling through hoops and creating a balance with a partner.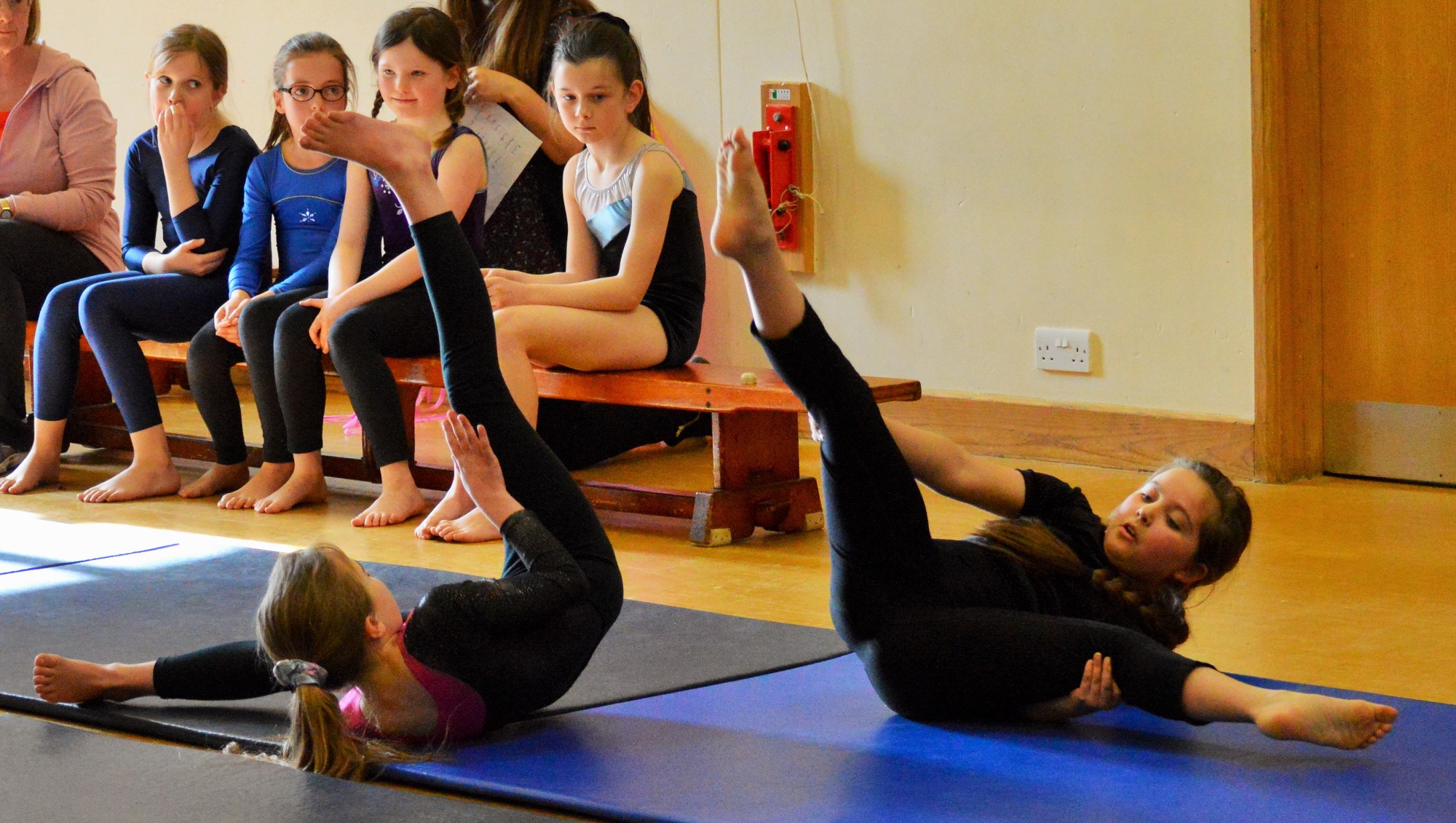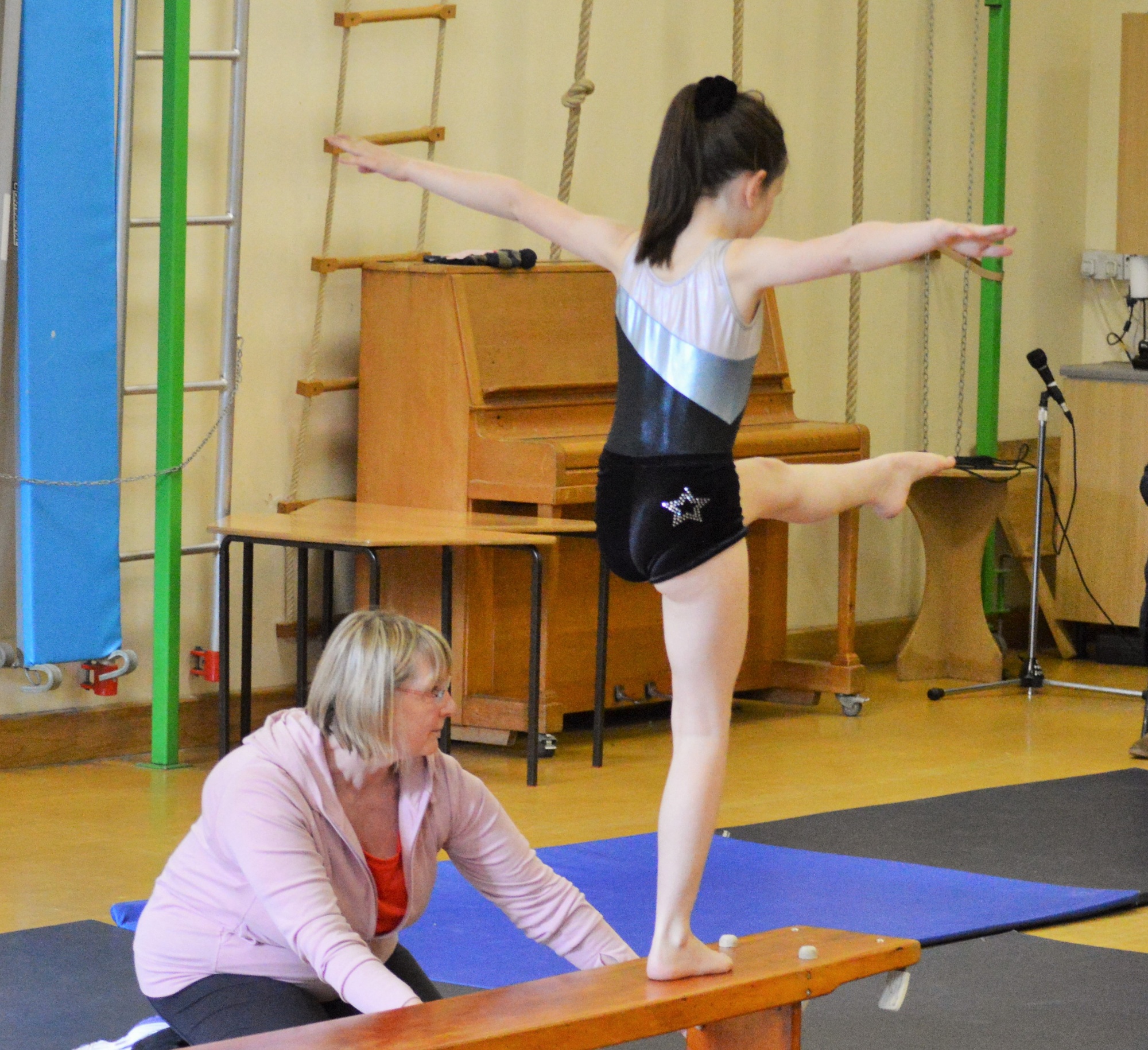 Well done Year 4 Gym Team. Everyone thoroughly enjoyed your performance and probably some were rather envious of your skills too!
---
Year 6 - Sports Crew Leadership Course
15th March 2018
Mia and I was lucky enough to be selected to attend a sports leadership course this year.
The first task we tried was to build a shoe tower, this called for our team building skills and immense co-operation. A strategic approach meant that we succeeded. This task needed us to have teams of 10 to 11 people, causing it to be quite challenging and required a lot of teamwork. In total we thought that the game was really good since we could take the ideas back to our school.
The second activity was really fun and was called "The Sequence". The name suited the task due to the fact that you had to create a sequence. To play the game you must get into a group which has a minimum of seven people and passed an object around the circle. The rules were that you could not pass to the person next to you. This game was particularly unique because you could adapt the difficulty by adding in other objects of any size depending on how challenging or how easy the children find the game.
The third and final team building activity didn't have a name since the aim of the game was to make the game itself. We were split into groups big enough for our game and got a sheet of paper to plan it out. After doing so, we were given 30 seconds to demonstrate it. By now, we were quite tired so we stopped for a 10 minute break. This allowed us to rest but also grab a drink of water too.
Shortly afterwards, all of us got a talk on what we would be doing in the second half of the event. Whilst the first half was focusing on physical abilities the second was more about what we do mentally and how we present our knowledge to other people.
The first task we did having come back from our break was fact finding. Being a leader you have to be able to find out information about things. This enables us to be able to plan events around what other people are doing whether it's in or outside school.
Next, we learnt about questions. There are 4 types of questions. Qualative, quantative, open and closed. This was good for our knowledge since we can give people these sort of questions depending on whether you want straight yes or no answer or whether you want it explained.
The very last task of this amazing event was not even a game. In fact, it was a presentation. You had to get into a group of 4 and work your by presentation skills by creating one. We were given a sheet of A3 paper to draft it on and were also given a random thing base it around. Our particular group got a walk or cycle to school day. The aim was to try and encourage people to do it and we also added in how it was good for you. Myself and Mia definitely went home with some more helpful knowledge about how to be a better leader that day.
Written By Anthony Dowling
---
Wednesday 14th March 2018
Year 5 Netball tournament
The girls played 6 games and won 3 matches. Overall they achieved third place. The girls played exceptionally well passing the ball at speed in to spaces and clearing the ball from their opponents. They kept possession of the ball in the majority of the matches they played and communicated well with each other. The girls had a positive attitude throughout the tournament and it was a pleasure to be amongst such a good team of children from St Paul's.
A massive thanks to the parents that came to support the girls.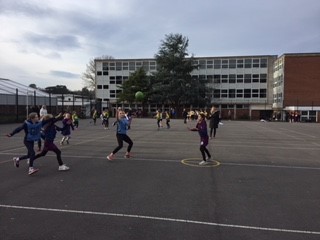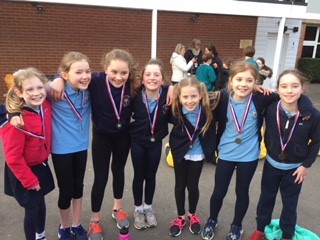 ---
Monday 12th March 2018
Year 6 Netball Tournament
Reported by Emmy and Rachel, Year 6
When we got to The Priory, it was pouring down with rain so we had to play in the dome.
During the first match, the tension was high as it was a close match, with the score ending at 1:2 against Surrey Hills - Rachel scoring the goal. In the second match against North Downs, we lost 4:0 but we continued to be positive and used this in our next match against St Joseph's, winning 2:0. We made sure we got into spaces and were stronger at marking which definitely helped us get the win.
Overall, it was a great experience and we showed fantastic perseverance. We were very proud of ourselves.
---
Saturday 10th March 2018
Surrey Schools Cross-Country 2018
It was a properly damp, muddy morning today, but that didn't stop our team of intrepid runners from giving absolutely everything in the Surrey Schools Cross-Country Races in Reigate's Priory Park.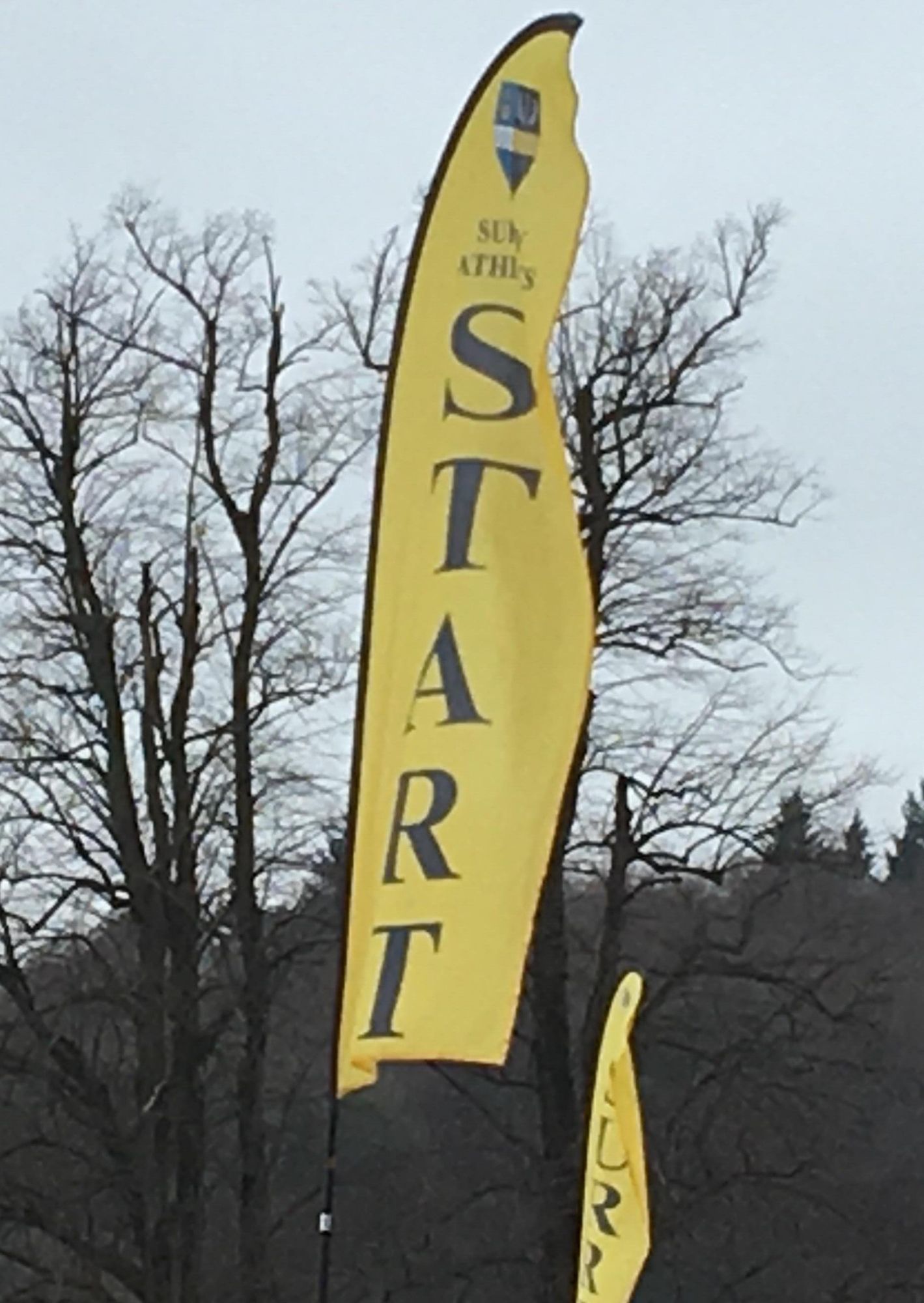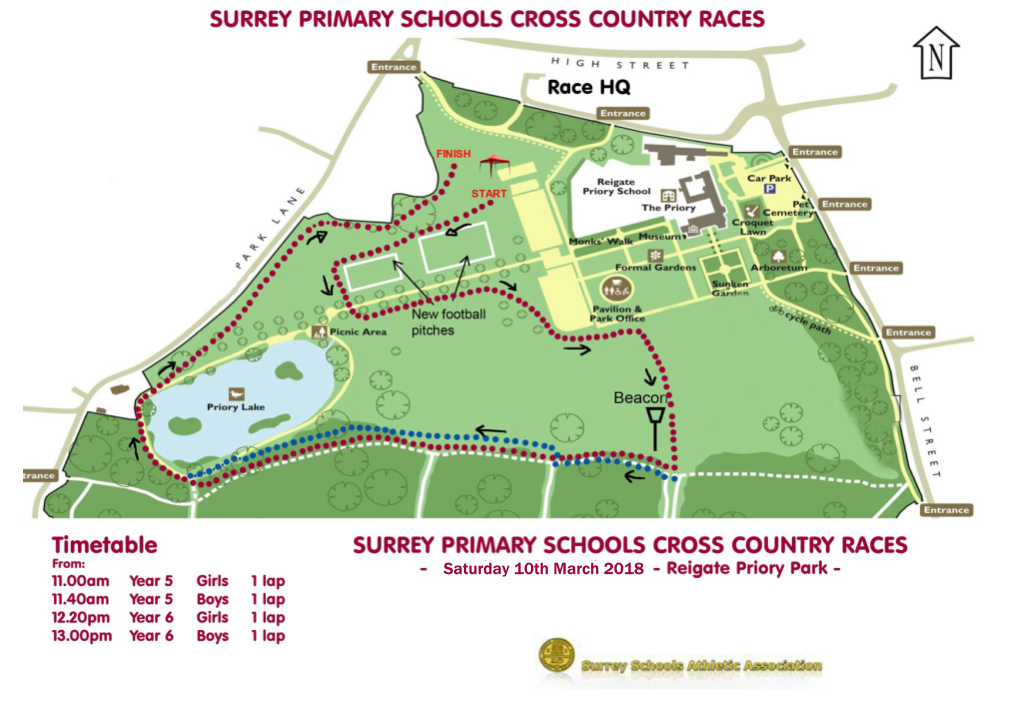 Against the very best runners from schools across Surrey, the team- Lucas, Sam, Joe, Sean, Toby and Matthew- were BRILLIANT! They showed determination by the bucketload all the way round the challenging 2.2km course, with all of our team finishing in the top half of their races, and a bagful of top-ten finishes to boot. Whilst Lucas was our top finisher with an awesome fifth place in a very fast-paced race, every member of the Year 5 and 6 teams deserves our praise and admiration for the superb manner in which they represented St. Paul's today- WELL DONE!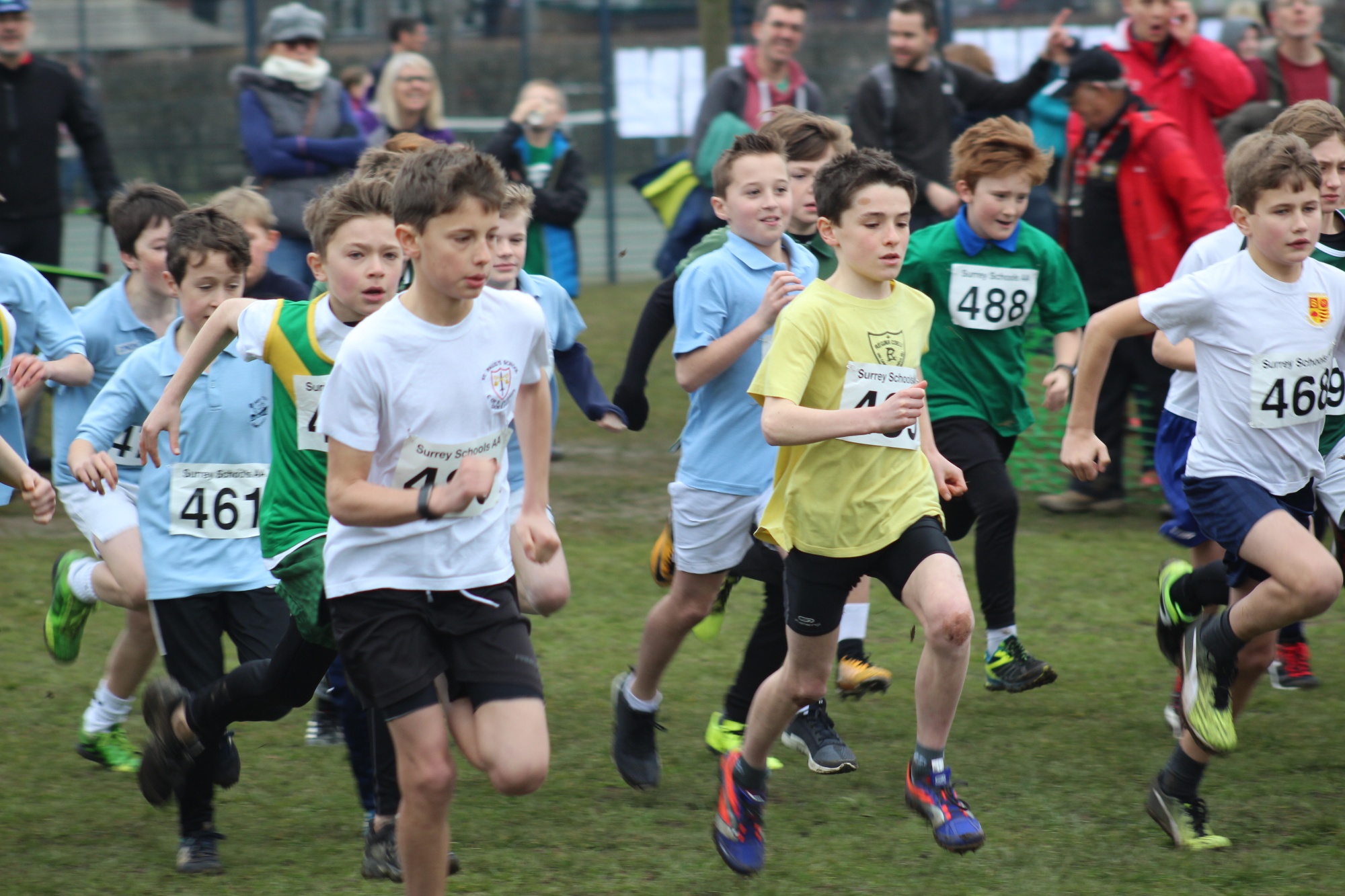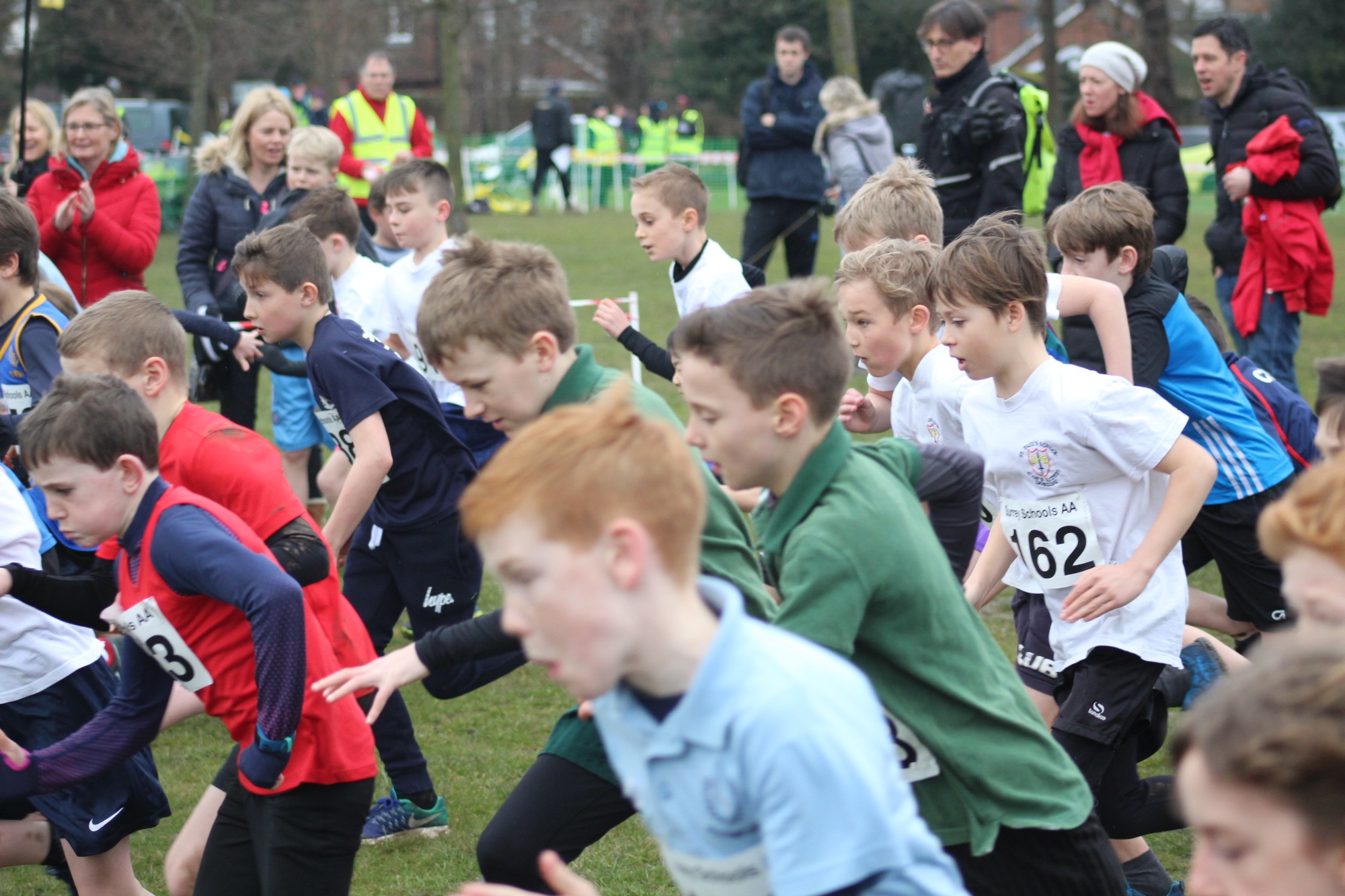 Unfortunately we didn't have any girls for their races this year, but we hope the whole team's effort and achievement will inspire more of our Year 4 and 5 runners to step up and give it a go next year. #SoProudofStPauls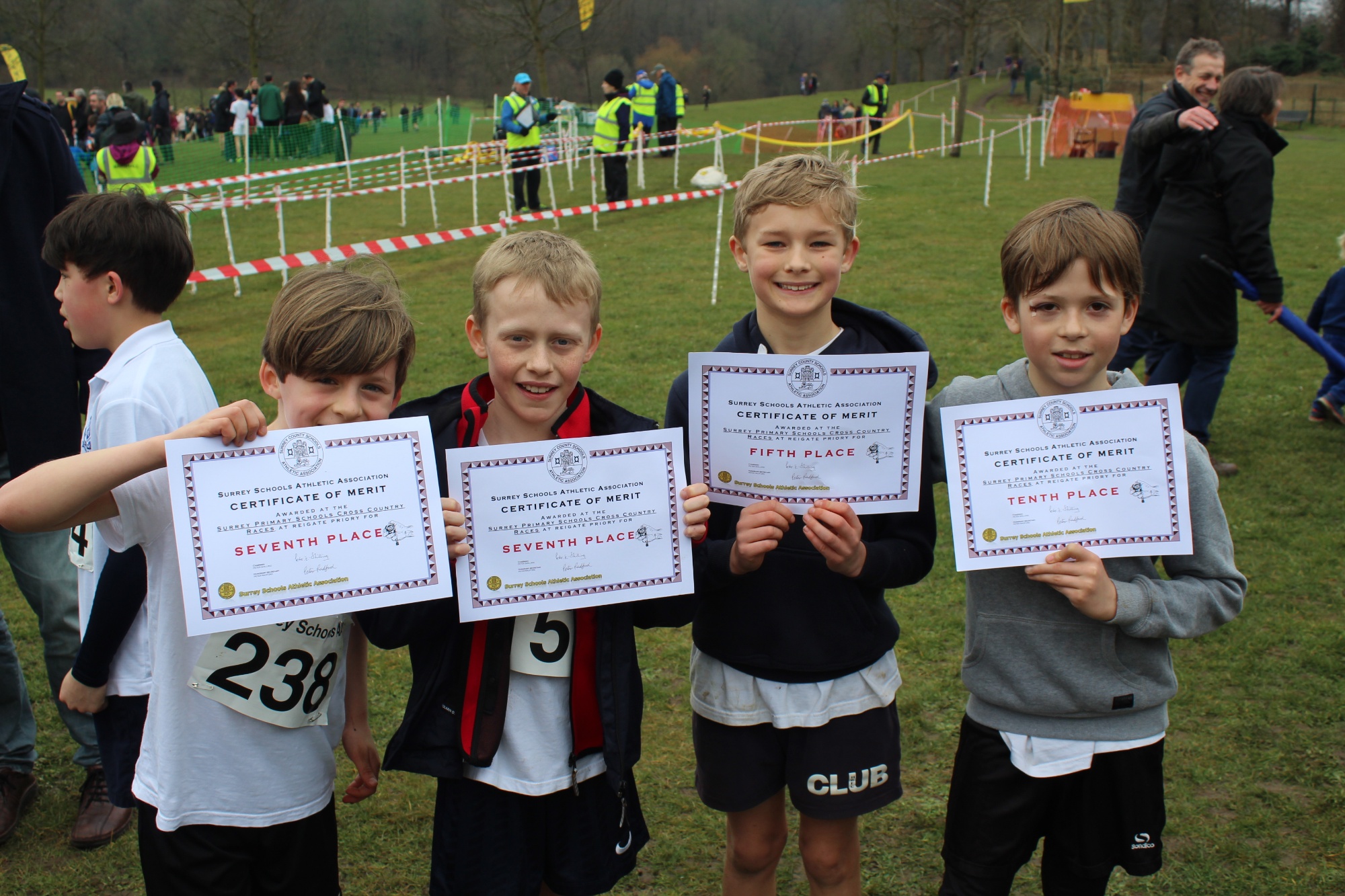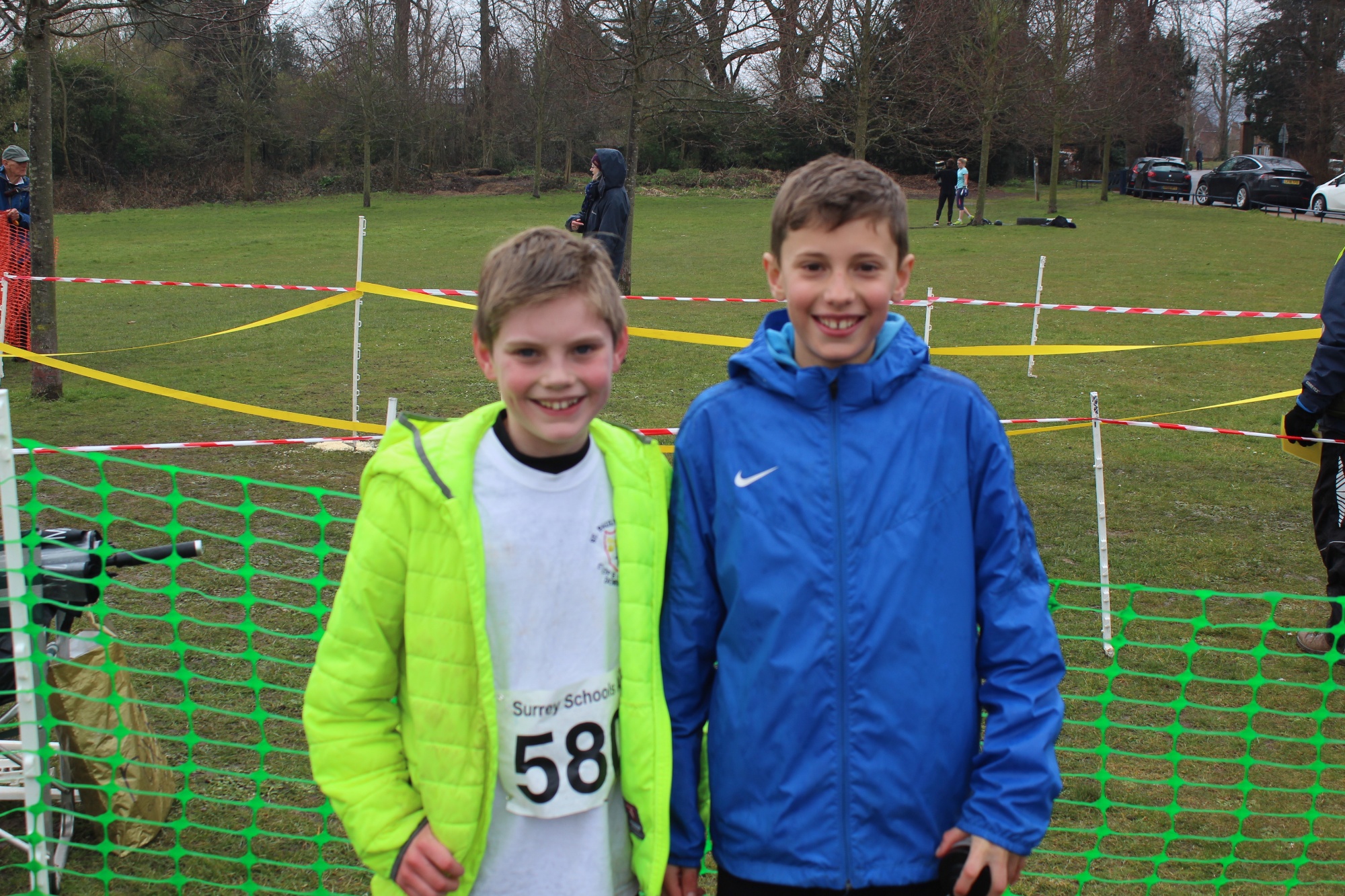 ---
9th March 2018
Rugby Tournament
Reported by Lydia, Year 6
The Year 5 and 6 rugby tournament this year was fantastic. The St. Paul's team showed magnificent teamwork and worked really hard to do as well as we did. Beforehand, most people were a bit nervous of the outcome although a few were stirring up more positive emotions. In our first match against North Downs, the opposition scored a try early on and by half time they were winning 2:0. In an effort to save the match, St. Paul's scored three tries quite late in the match, winning 3:2. Encouraged by their previous win, St. Paul's managed to beat St. Joseph's 8:1, scoring try after try whilst keeping a strong defence. It was our match against Surrey Hills that posed the biggest problem. Their team had many great runners, causing us to lose 7:5. Still, we powered on, winning 5:0 to St. Martin's and 7:0 to St. John's.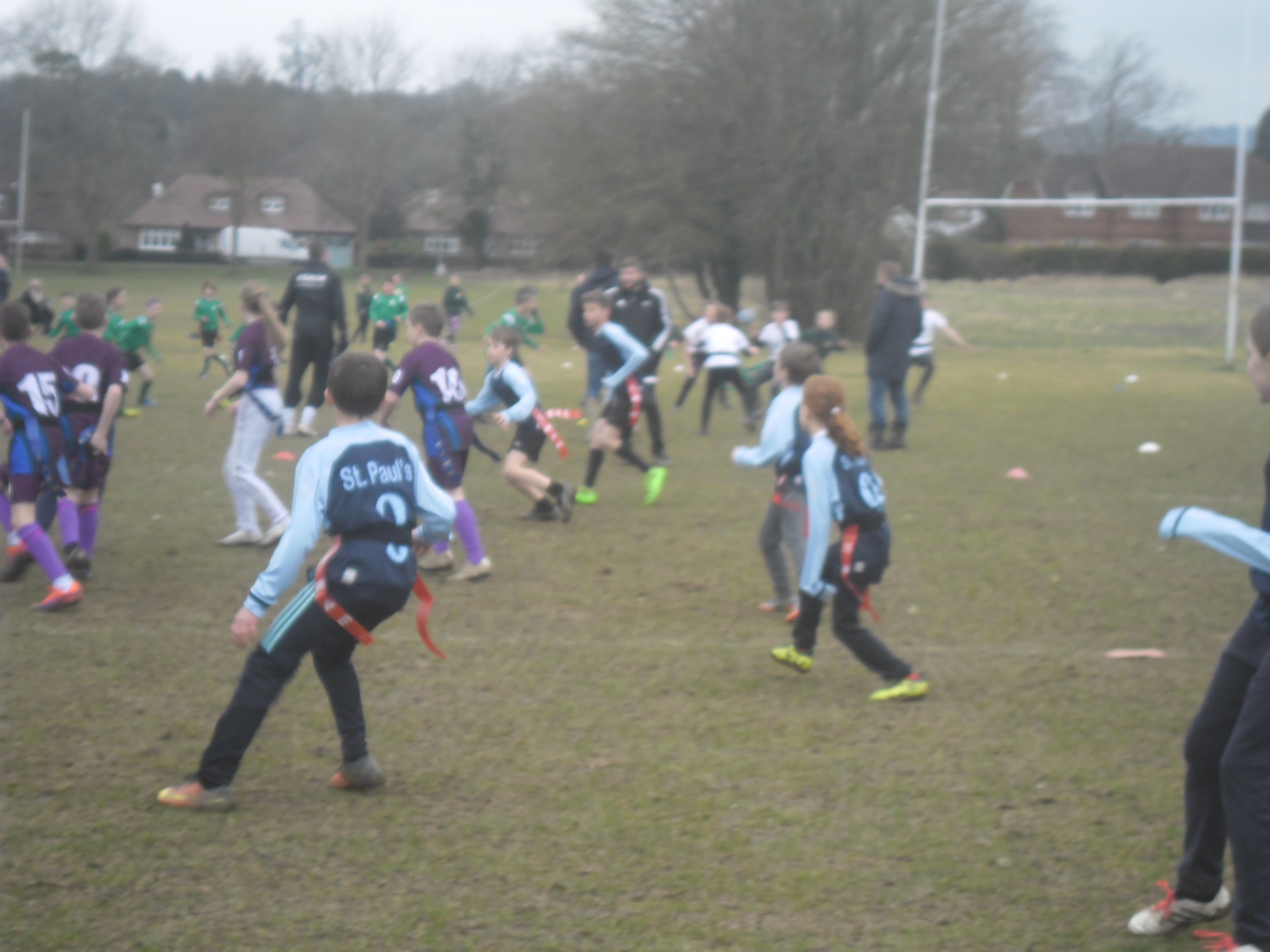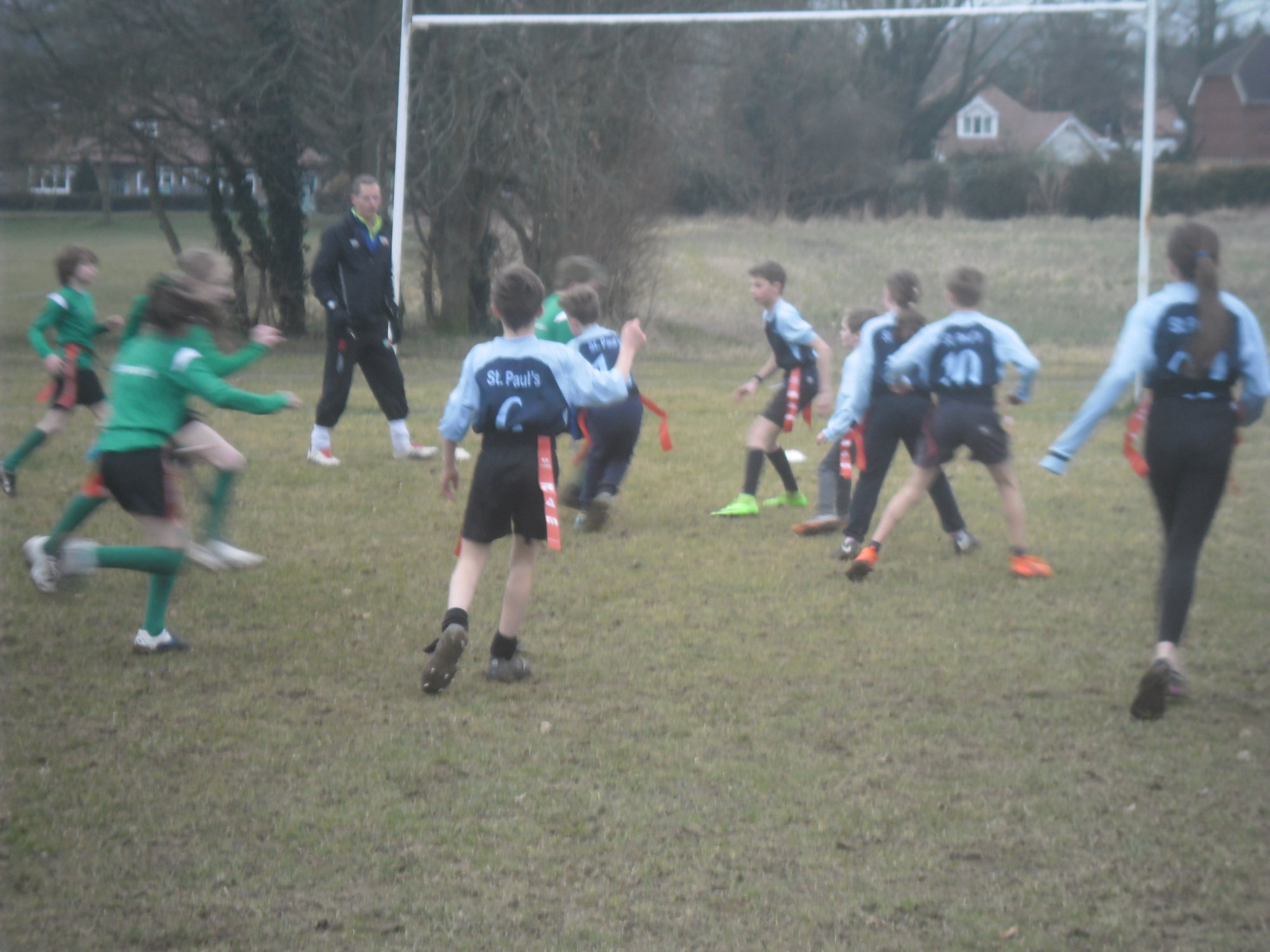 It was the moment we had all been waiting for. We were going to find out who won. We kept our fingers crossed at it was announced that St. Joseph's came 6th, St. John's 5th and St. Martins 4th. Down to the top 3! We smiled as they announced North Downs to be 3rd. there was a moment of suspense. We exploded with joy as they announced Surrey Hills to be 2nd. We had won!
"It was very cold but the other teams played really well" comments Year 6 student, Millie.
"It was scary but fun" said Year 5 student, Lily.
"Thanks for all the hard work and dedication" congratulates Year 6 teacher and organiser Miss George.
A special mention to these students: Toby for going for it, Millie for persevering and Shaun for great leadership.
---
Tuesday 6th of March 2018
Yr 5 and 6 Sports Hall Athletics
Reported by Toby D - Year 5
As soon as we walked into the sports hall, everyone went quiet because we were all very nervous and some people even said they were terrified, but we were all excited inside. The atmosphere was buzzing with anticipation.
When the events started we cheered across the hall to our school team. The most interesting event I watched was the "OVER and UNDER", where competitors had to jump over hurdles and crawl under arches. But I was really pumped up when it came to my event, the " VERTICAL JUMP". My heart was pounding as I waited for my turn. At the same time Isaac was doing the "TRIPLE JUMP". We were both curious to find out our scores.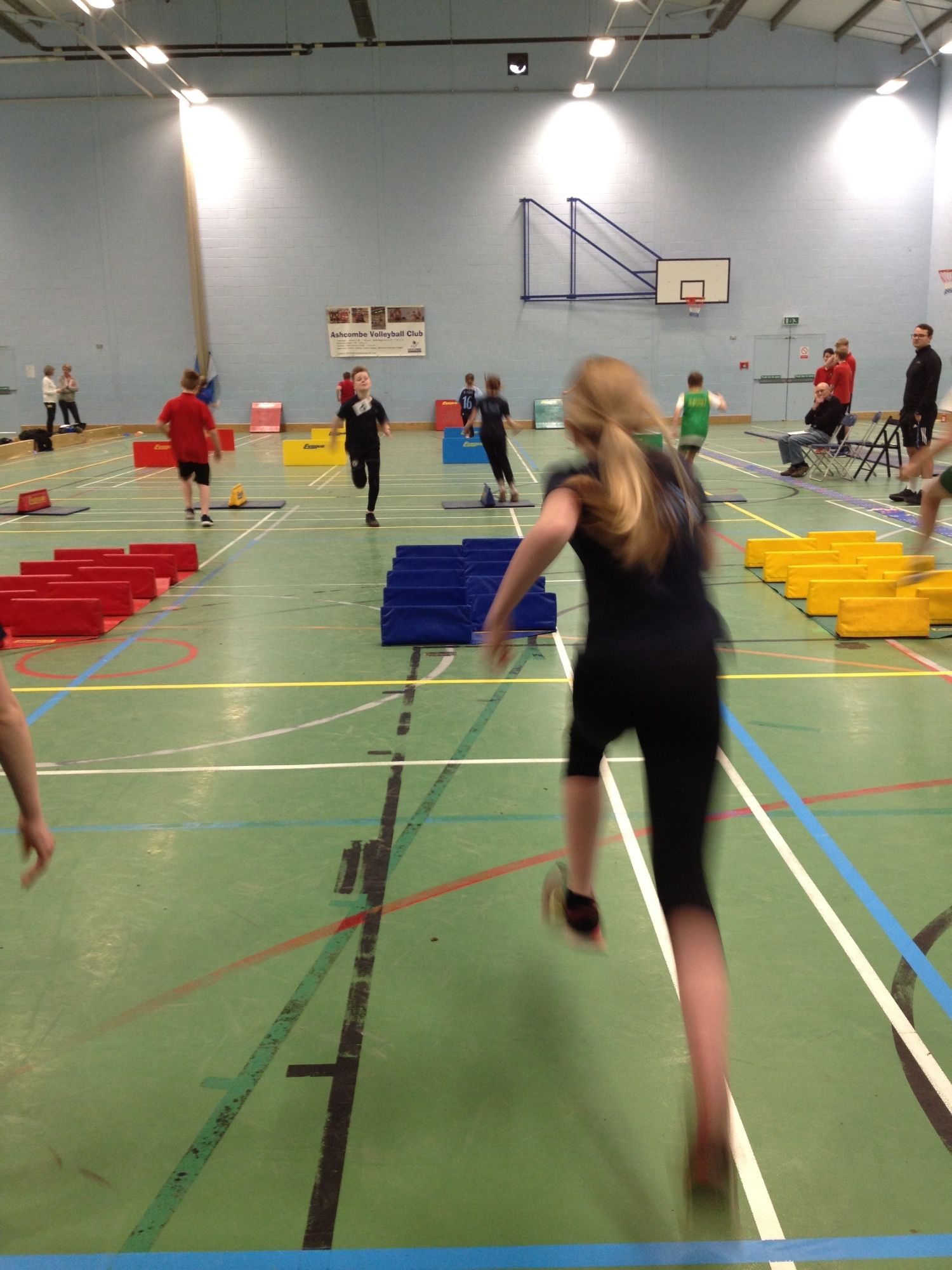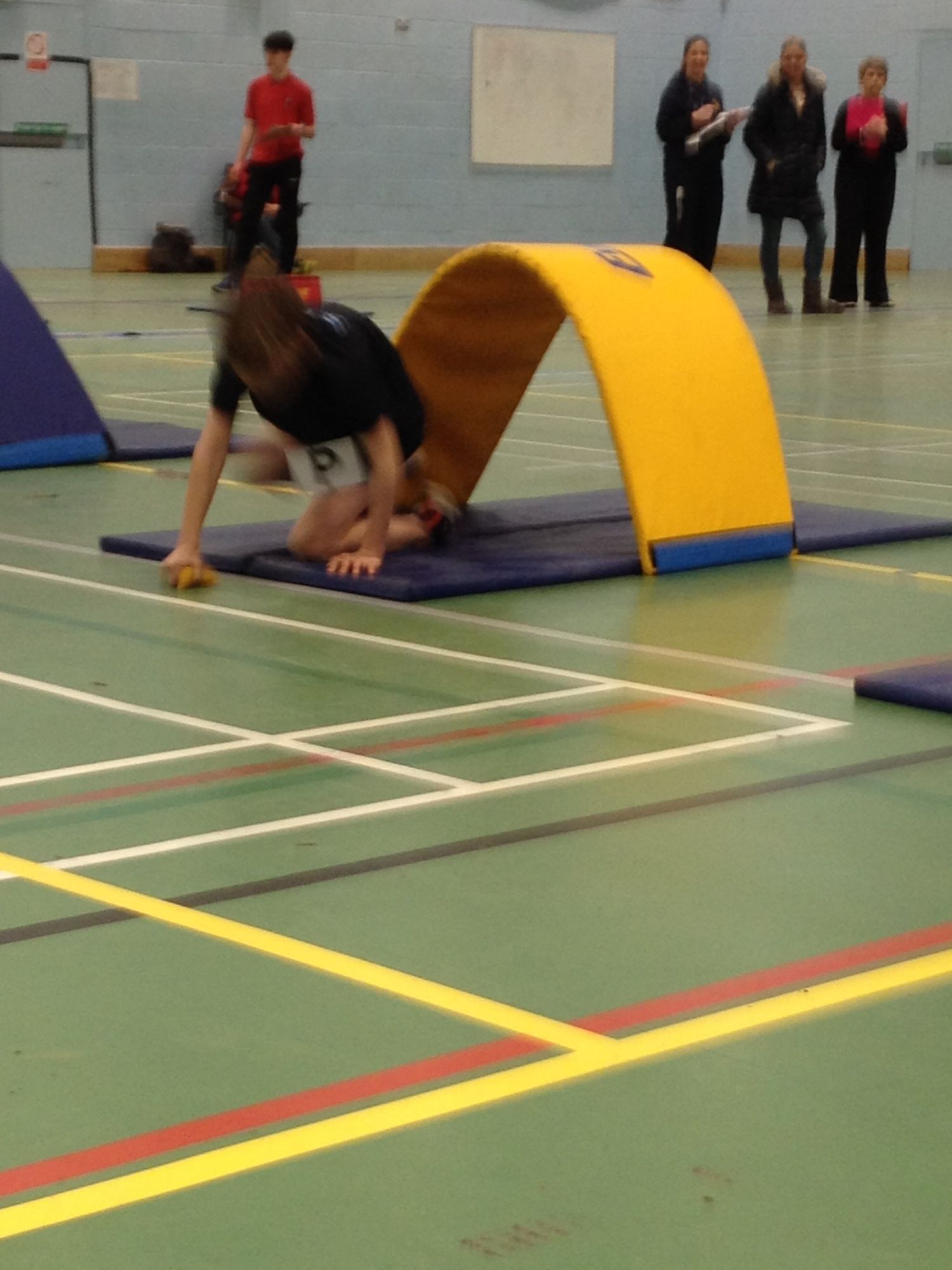 My favourite part of the afternoon was when we were sat with our team, waiting to find out all of our and our friends scores burning with curiosity.
The St. Pauls team showed great team work because everyone did their best and worked together, also we showed amazing community spirit by cheering at all the teams who were taking part from all the schools.
Lucas and Samuel said ………
"It was epic and exciting, but we were a bit afraid at the start!"
St. Pauls team came 4th over all. We tried our best and got a good result.
I will mostly remember watching my friends try their hardest, be a good sport and being luck enough to take part.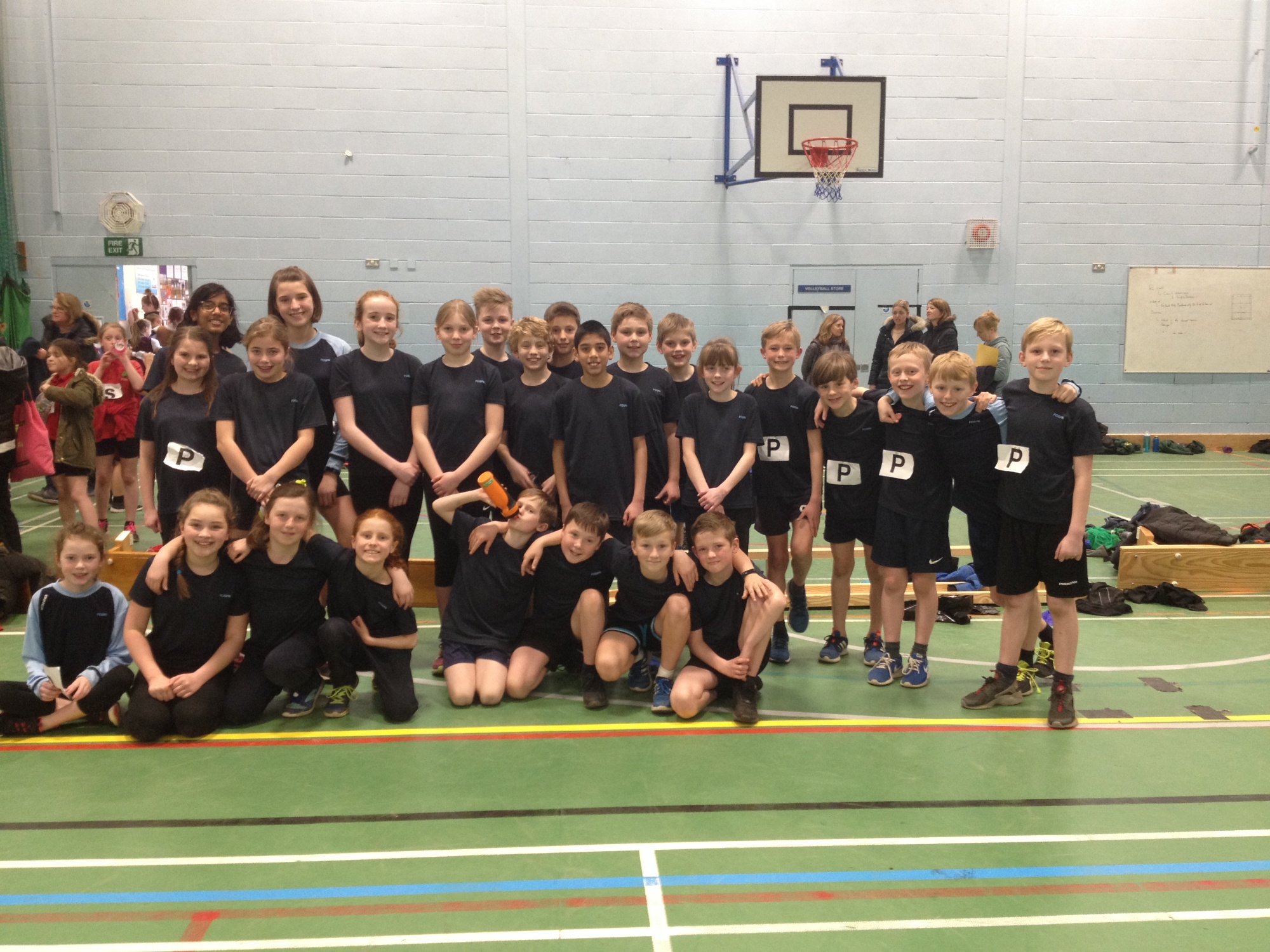 ---
Cross Country Match Report
February 2nd 2018
By Felicity and Tabitha - Year 6
As everybody arrived, the atmosphere was exciting because we were at a new venue called Dorking Rugby Club (in Brockham). The event was for years3,4,5&6. The race was tough due to the cold weather. During the race, lots of participants showed our school values and determination. The results were:
· Year3/4 girls overall 1st
· Year3/4 boys overall 2nd
· Year5/6 girls overall 6th
· Year 5/6 boys overall 1st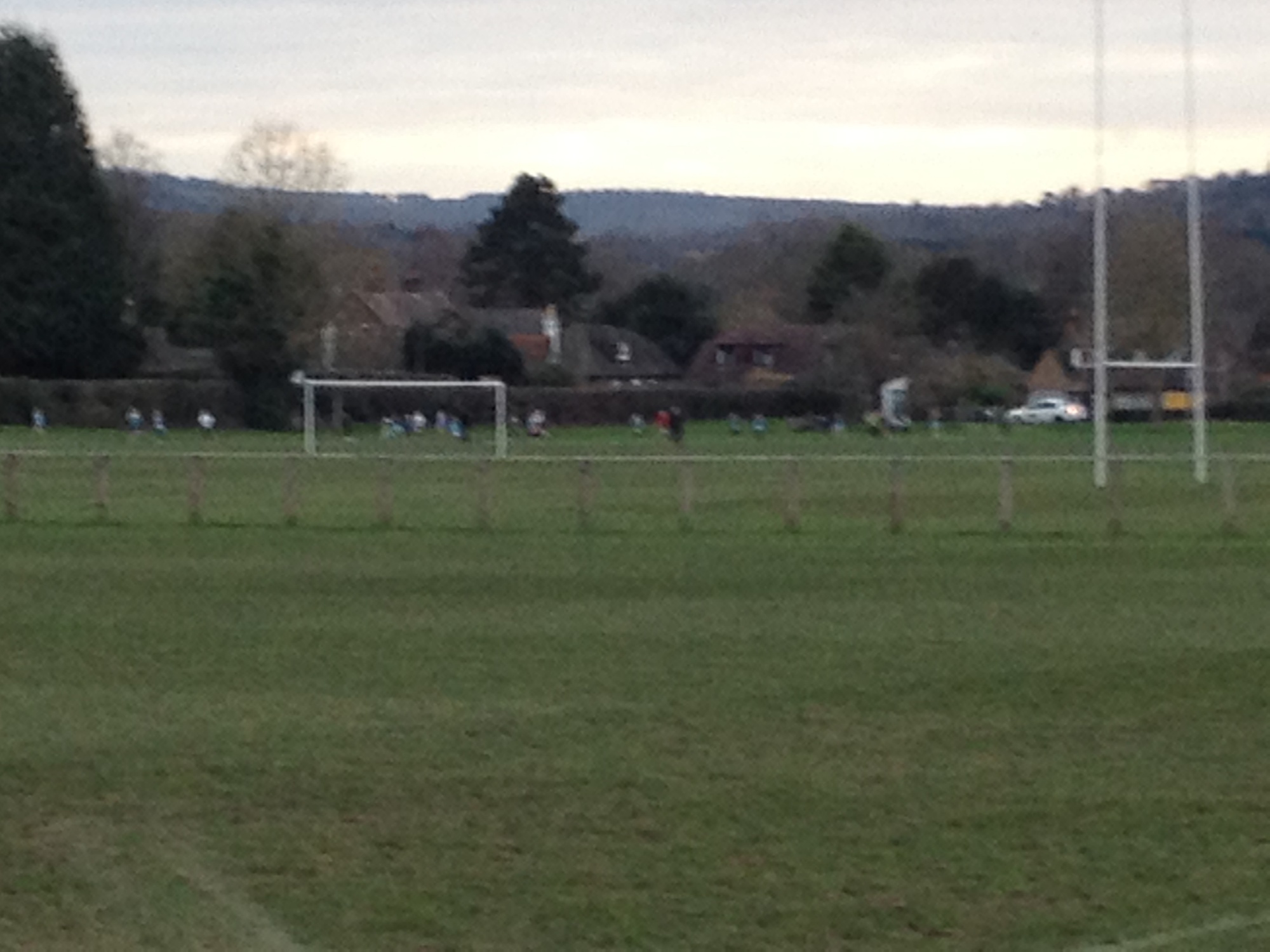 Some quotes from teachers and pupils:
Toby (year 6 Juniper) explained, "The surface was not good because it was bumpy in areas."
Miss George commented, "It has been a fantastic atmosphere with a great turn-out. St.Paul's did themselves proud."