SUMMER REPORTS 2019
Active Surrey Summer Festival
11th July 2019
Year 1 and 2 PhisiFUN County Finals
8 of our year 1 and year 2 children went all the way to St George's College in Weybridge to take part in the PhysiFUN county finals.
At the start we had a go at a few exciting games at the Club Zone, including cheerleading and Quiditch!
We then had a very special warm up, lead by Jump Start Jonny. We were very excited.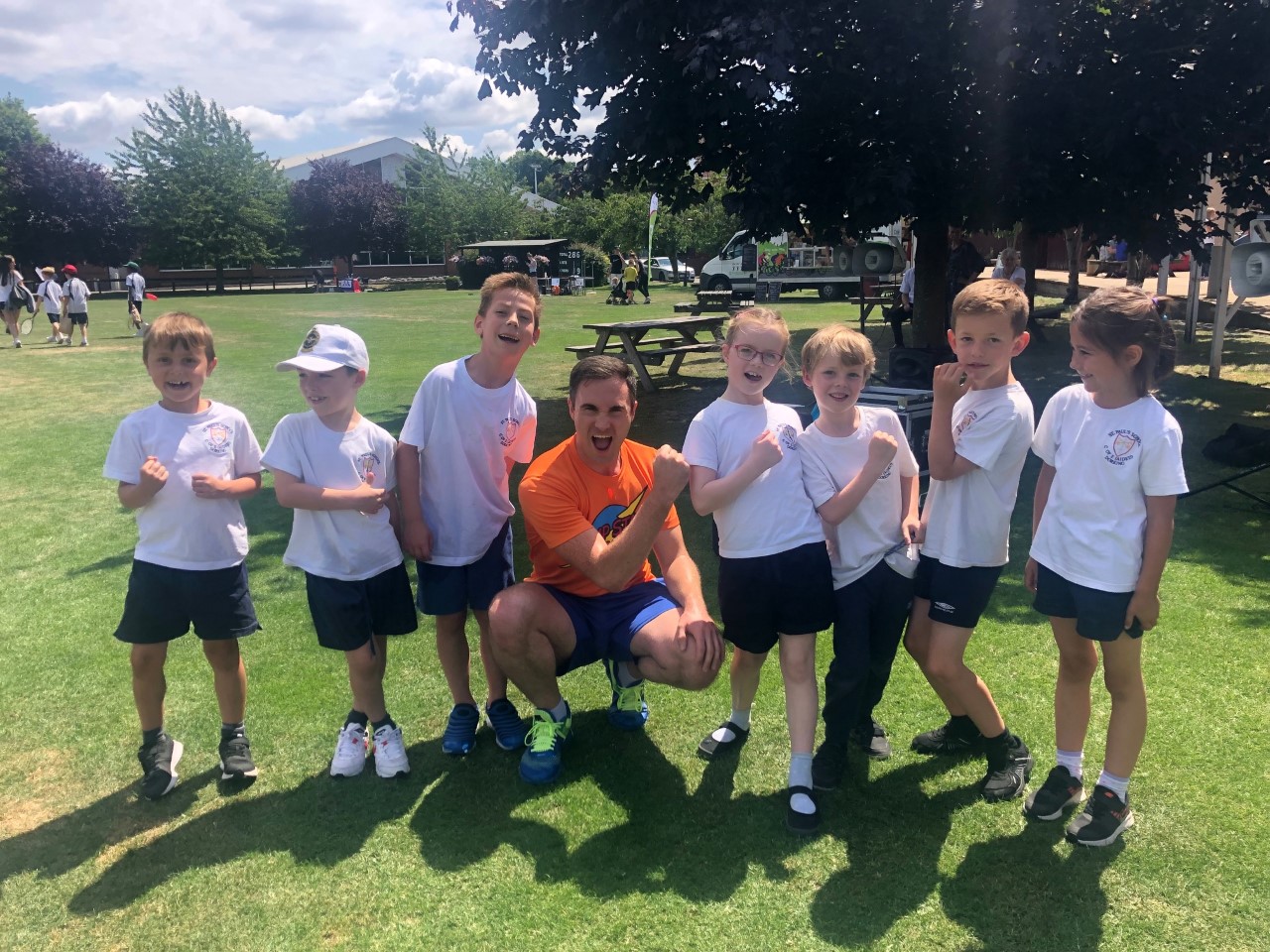 After lunch, we went to compete. There were 24 other teams and we got put into 4 different teams. During the afternoon, there were 7 different activities, including Hop, Hoop Hooray, Snag Tag and Head Shoulders Knees and Cones. The aim of the afternoon was to show all of our sporting values which are determination, passion, self belief, respect, honesty and team work.
We tried really hard and after each game we self evaluated ourselves against the values.
At the end, the scores were added up and we ended up WINNING our group.
It was such a fun day!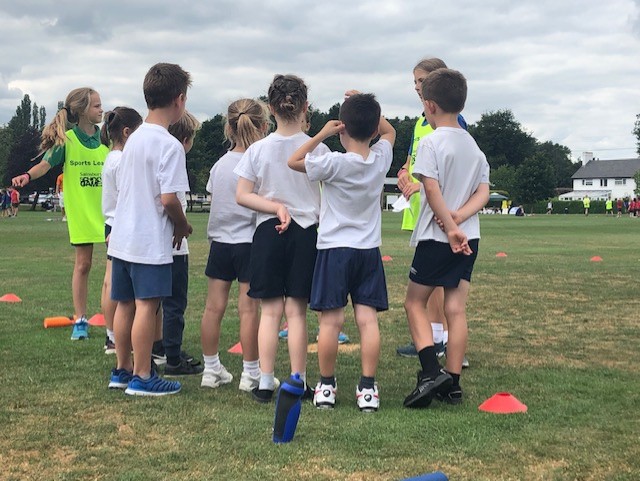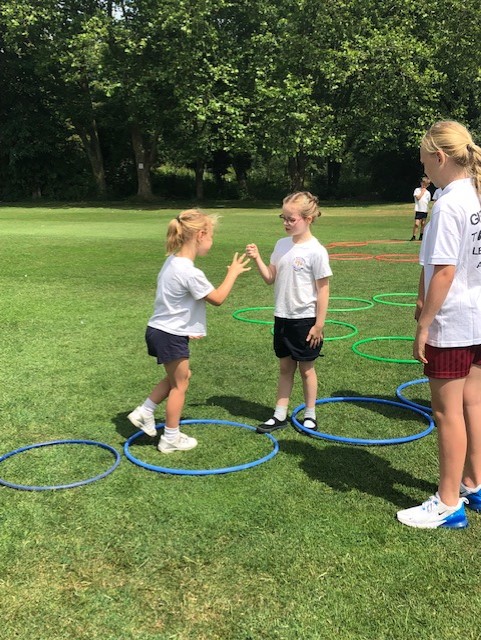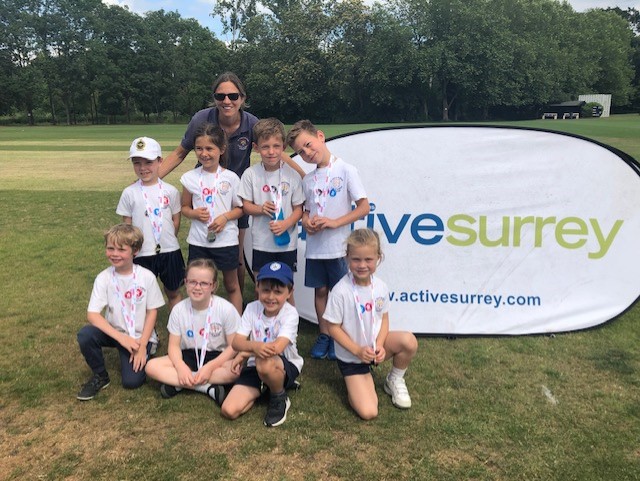 Active Surrey Summer Festival
11th July 2019
Gifted and Talented Leaders
By James and Amy
Hi readers, yesterday morning and afternoon St Paul's Gifted and Talented leaders went all the way to Weybridge to help out at the Active Surrey Summer Festival, with over 600 children taking part.
When the team had arrived, we all went down on to a massive field to set up our PhysiFUN games. We had quite a few people taking part in our games [fruit salad, traffic lights, splat, ect]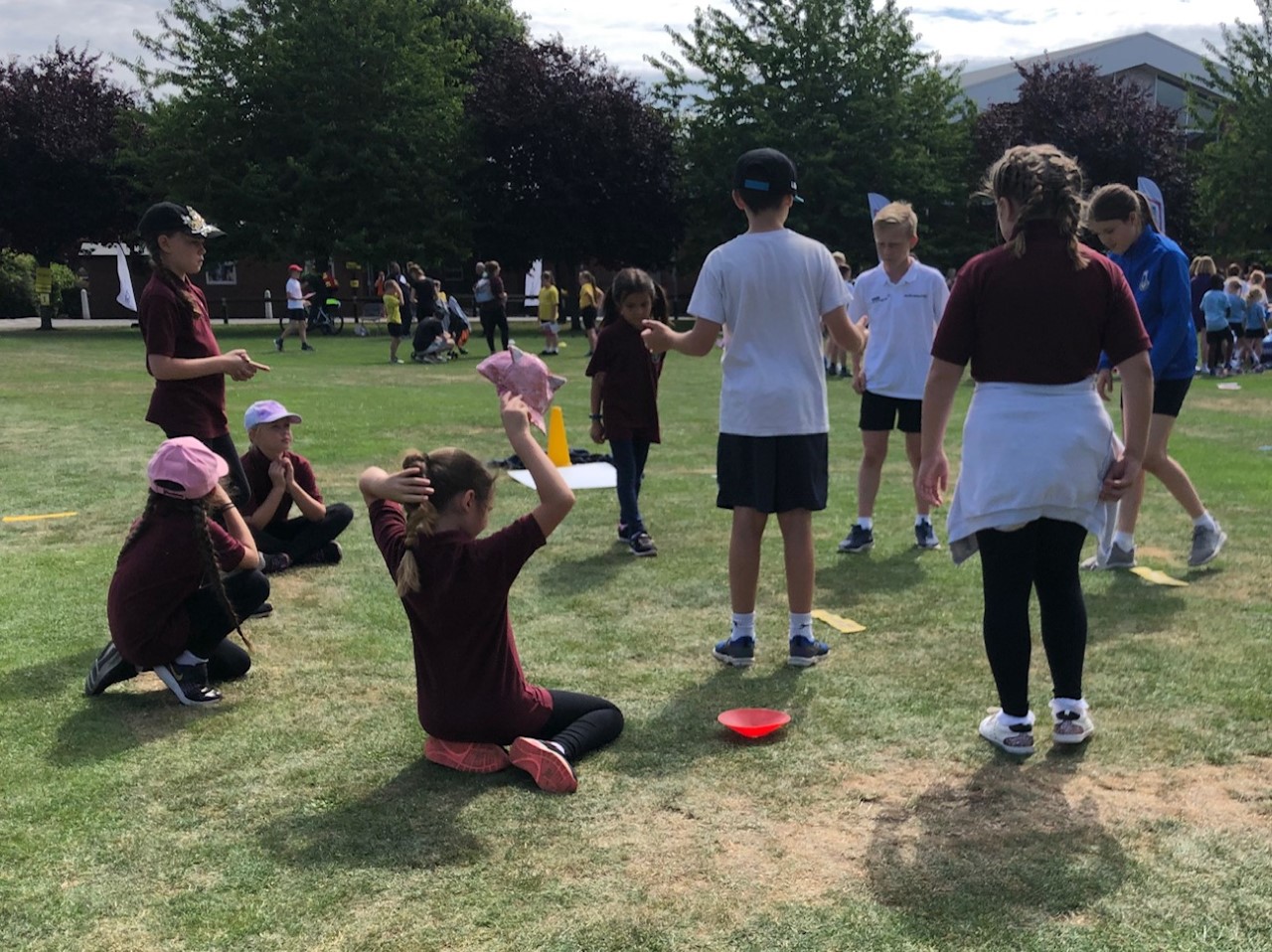 When we had finished doing PhysiFUN, we went to have lunch by a fountain and then set of to try out some of the other "stalls". After that, we went to the Orienteering zone to lead and marshal the event. During this time, we helped a lot of children do Orienteering. We made sure that they didn't fall into a river or cross roads.
The day was very fun and we hope to do more like it.
Year 5 and 6 Rounders
9th July 2019
On Tuesday, Year 5 and 6 attended the Dorking Schools Rounders competition and Powell. We had a great evening of sport and showed many of our school and sporting values.
Rounders is a really enjoyable game and it is great to show how well w play as a team.
We had a few matches and won every one which meant that overall, we came 1st.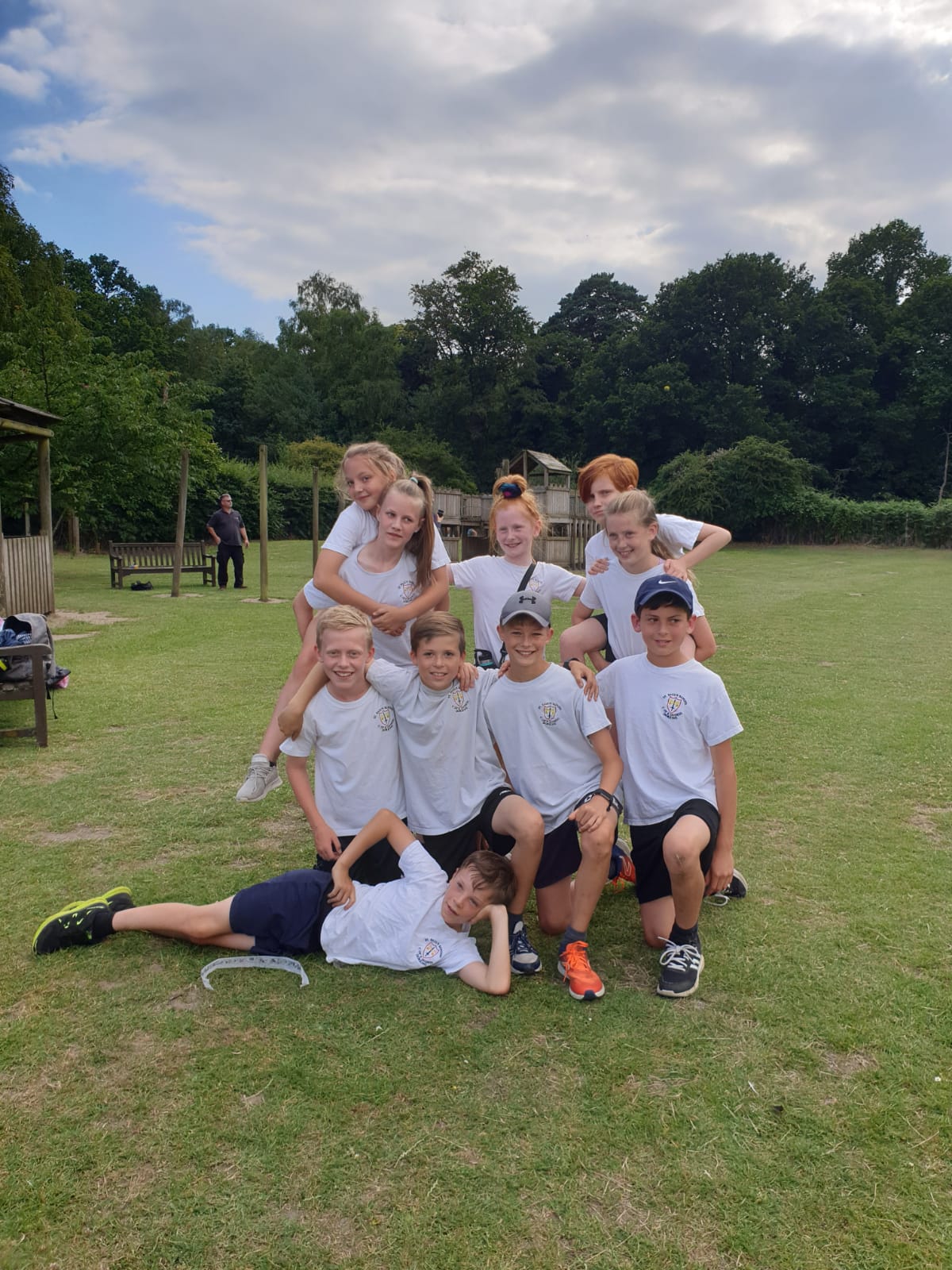 Pixham Athletics
4th July 2019
Pixham athletics is one of many sporting events St. Paul's have taken part in this year. This event took place on the 4th of July 2019 against six other schools.
When we arrived we were all a bit nervous but a lot of school values where shown and we all supported each other.
The year fives competed in track events first and year sixes did field then we swapped.
The field events consist of howler throw, standing long jump and vertical jump.
We all did an amazing job as the majority of the races we placed 1st to 3rd.
By the end, it was a little bit nail biting as we didnt know how we had got on and we knew it was going to be close.
We ended up winning in 4 categories: boys track, boys throwing, relays and we were also THE OVERALL WINNERS.
What a fantastic evening!
KS1 Sports Day
27th June 2019
Reported by Claudia and Connie, Year 5
On Thursday 27th July, KS1 had an amazing time competing in their sports day, which was held on the field in the morning.They took part in many sporty activities such as a relay race, dressing up a scarecrow (which was actually a child standing with their arms out!) and throwing beanbags into hoops. They did extremely well even though the hot weather was making them very tired and sweaty.
Year 5 were in charge of scoring different classes, and also supported and helped the children. Thy escorted the teams to each activity and some people did 'trains' to keep them together. Also, the runners took the results to Mr Bryan who was scoring at the end of the field.
Finally, after all the fun and excitement, the teachers concluded that Rubies had won! Everyone was pleased with how they did, including the adults. To end the fabulous day, the parents even took part in a relay race with their smaller children, while everyone else cheered them on.
It was a great way to spend the morning, and KS1 never gave up, even when the activities were getting harder.
Year 1 & 2 PhysiFUN
A group of pupils from Year 1 and Year 2 were recently lucky enough to attend a Physi Fun Festival at St John's School. This was a fantastic event and the children took part in a variety of activities, including racing each other in hoops from one side of the pitch to the other and dodging bean bags being thrown at them from opposing teams! Our team showed great skill and enthusiasm and scored very highly - coming in at a well deserved joint second position and earning themselves a place in the Physi Fun County Final later in July.

Year 3/4 Tennis Tournament
26th June 2019
Reported by Amy
On Wednesday 26th June, 8 year 3 and 4 children took part in a tennis tournament. It was a lovely, sunny day and spirits were high. There were lots of other schools such as Powell, Surrey Hills and North Downs. There were 3 matches each and 1 final, where 6 teams took part.
St Paul's B team came 4th after getting into the final and we were all very proud of our performances.
St Paul's A also got into the final and came 5th overall.
We had such a fantastic day.
Girls Cricket Match
17th June 2019
Reported by Amy and Lily Rose
On Monday 17th June year five and six cricket team headed out to Newdigate to take part in a Kwik cricket tournament.
Our team consisted of 4 year 5's and 5 year 6's. The first match we played was against Surrey Hills B team and luckily for us our spirits were high and we won.
As a reporter I think the highlight of the match was seeing the whole team trying their best and the result of the match showed that they were ready for a victorious second match. And sure enough that's what we got beating St John's by almost 100 runs, and 5 wickets.
We were on a roll beating Surrey Hills A team too. Next we played St Joseph's the toughest team yet. It was upsetting finding out we had lost to them but we all knew we had done our best.
Finally we played North Downs [ who in the match before ours had beaten St Joseph's] and after an intense game found that we had beaten them by around 30 runs placing us second overall with only 6 runs between us and the winning team [St Joseph's]. Yahooo!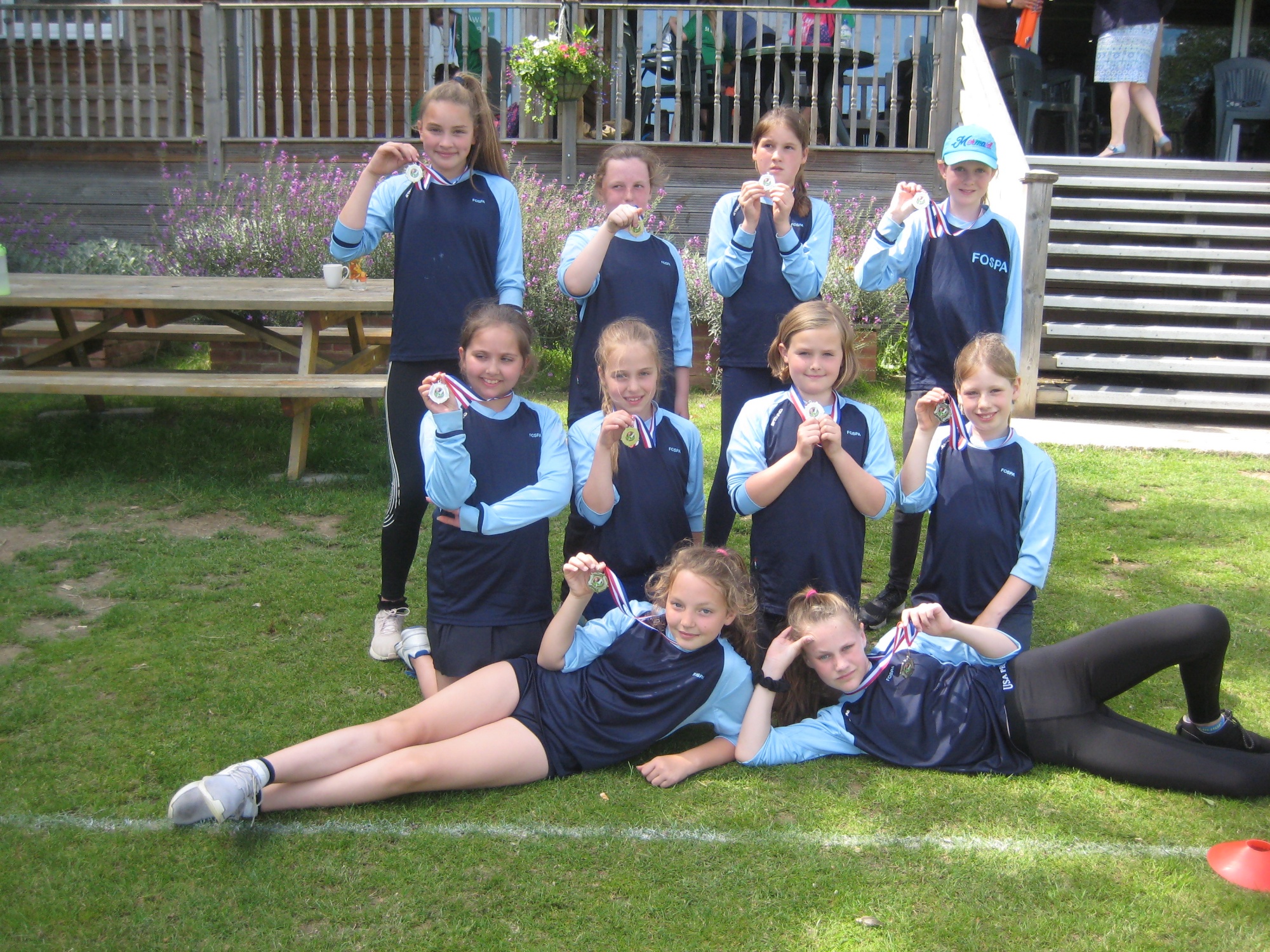 13th June
Year 4 Tri Golf
Reported by Tom and Wilfy
On Thursday Year 4 went to a golf tournament at Betchworth golf club. There were 7 other schools there and we went through a variety of golf activities. We had lots of fun tried our best. In the end, we came 6th out of 8. However, it's not about winning it's about participating!
11th June 2019
Year 6 Boys Cricket Competition
Reported by Josh, Year 6
On Tuesday 11th June 2019, the boys cricket team went to Newdigate Cricket Ground to compete for St Paul's.
Our first game was against St Joseph's, which was very close, ending at 212 - 206, meaning that we won our first game. Next, we played Surrey Hills, then Powell, where we won both of those games too. Finally, we suffered a defeat from The Weald. On our last match, we battled St John's where we did fantastically, winning 312 - 214.
Since St Joseph's had lost and won the same amount of matches, it went down to runs. WE won by a slim margin - 69 runs.
We HAD won! This means that we are coung to the County Finals at Epsom next week!
10th June 2019
Dorking Schools Swimming
Reported by Louis and Violet, Year 6
On Monday, a group of KS2 children went to The Priory pool, to take part in the annual Dorking Schools Swimming Gala.
Each child competed in at least 1 race, ranging from frontcrawl, backstroke, breaststroke, fly and relays.
All the children showed the school values really well as they were very passionate and cheered everybody on.
The gala was incredibly close and it was not clear which school was going to win. On the whole, St Paul's were placing between 1st and 3rd for most races but it wasn't until the very end that we found out the results.
We were amazed to find out the overall, St Paul's won, but only by 5 points.
Violet quoted, 'I enjoyed representing the school in something that i spend hours a week training for. It was also fantastic to be a year 6 on pool side as I could help the younger years to get ready for their races and get to the blocks on time.'
Wednesday 8th May 2019
Penathlon Year 1
Surrey Sports Park
Today, we went to Surrey Sports Park to take part in lots of different activities. We really enjoyed ourselves and learnt lots of new activities. It made us feel out of breath sometimes and we felt good doing exercise.
Tuesday 7th May 2019
American Football - The Priory
Reported by Joel + Tilly - Year 4
During our time at the American Football day at The Priory, we did different activities, building up to a game.
First, we put our tags and bibs on before our first activity, which was attacking and defending. We got separated into groups (black and white) and did one on one dodging against our opponent.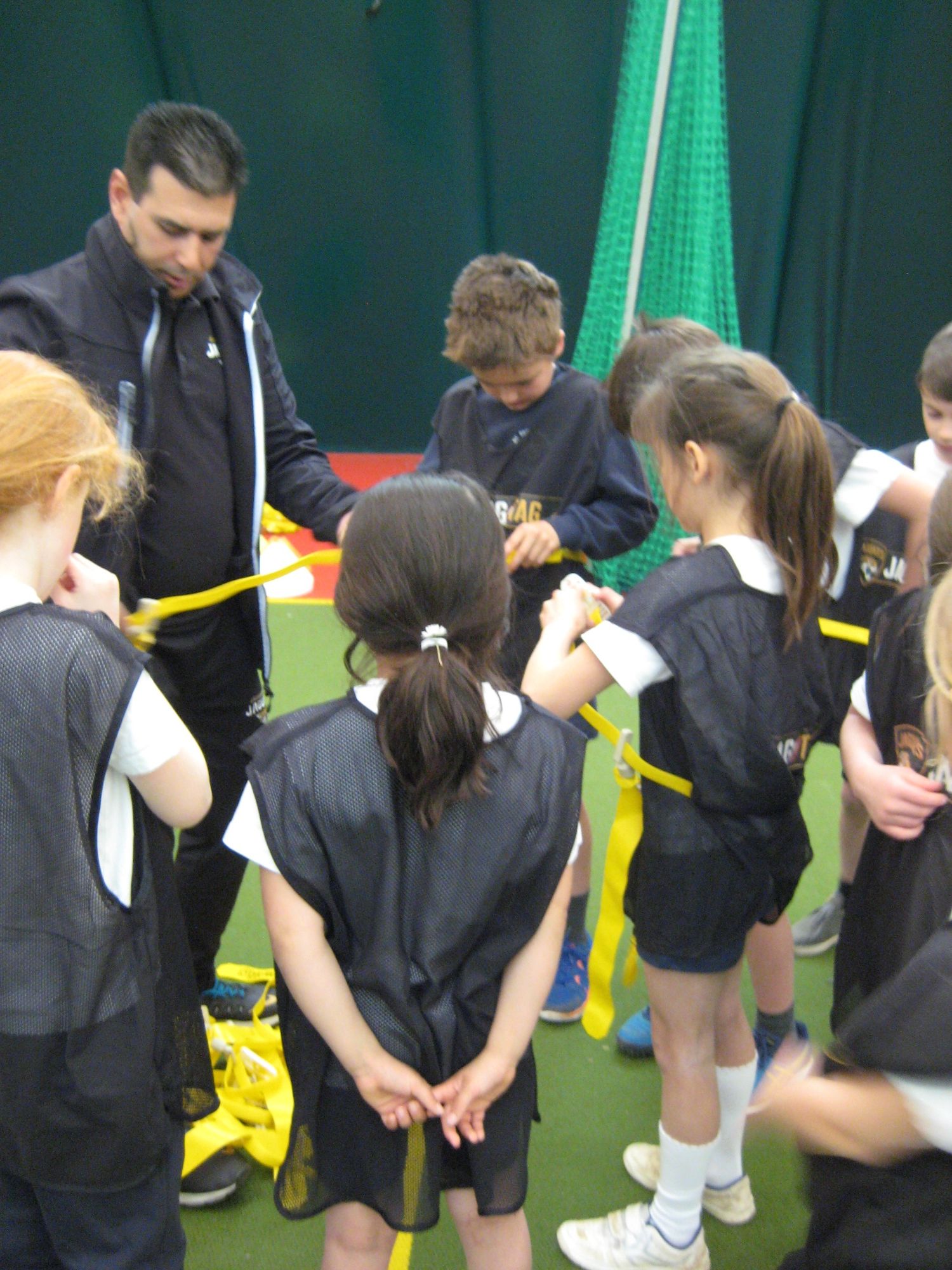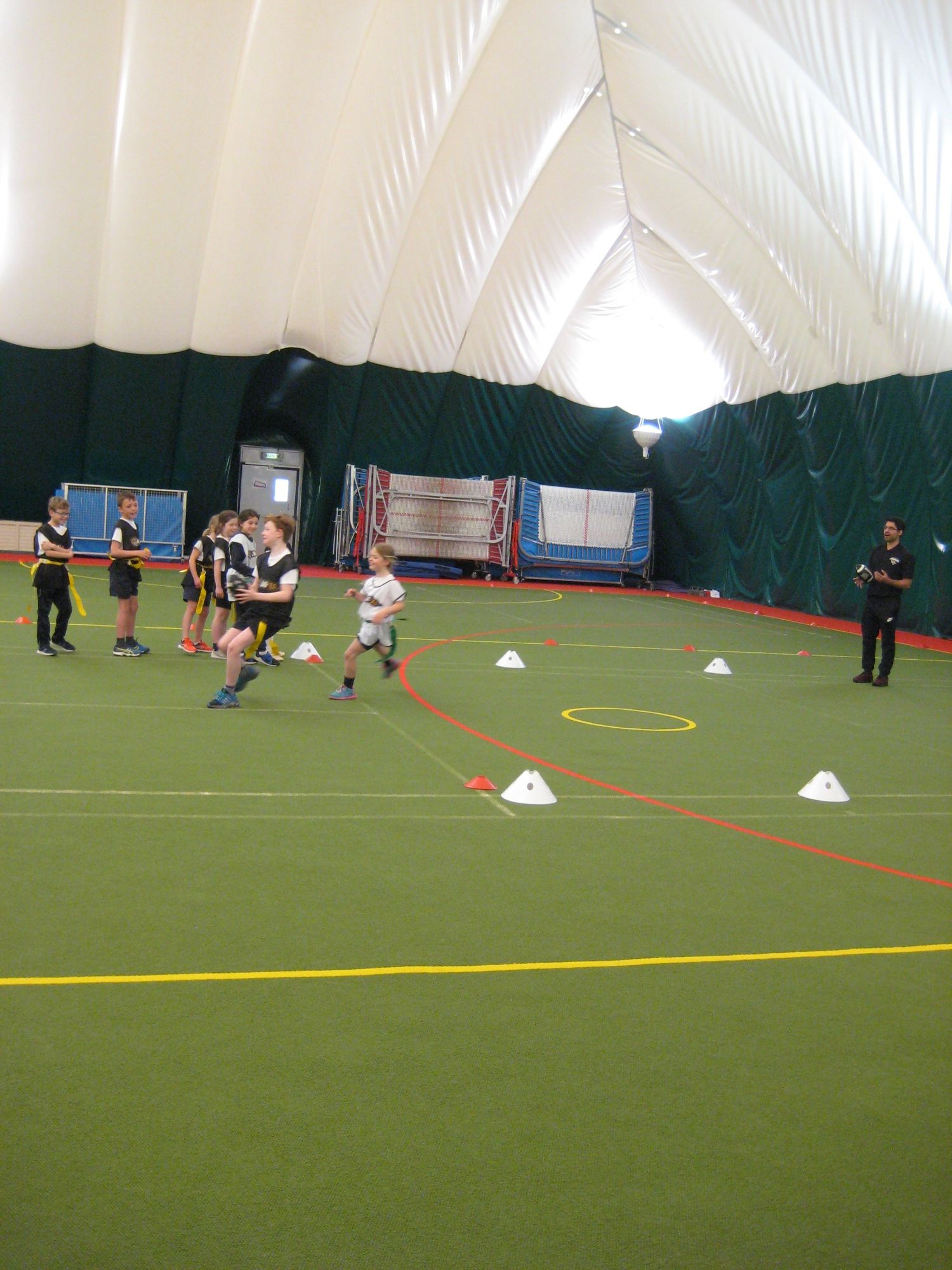 Our next activity was tackling using tags and then we were catching the ball and running for a touch down.
OUr final activity was a full match of American Football. We were lucky because we were the last so we used our skills to play the match. Black won.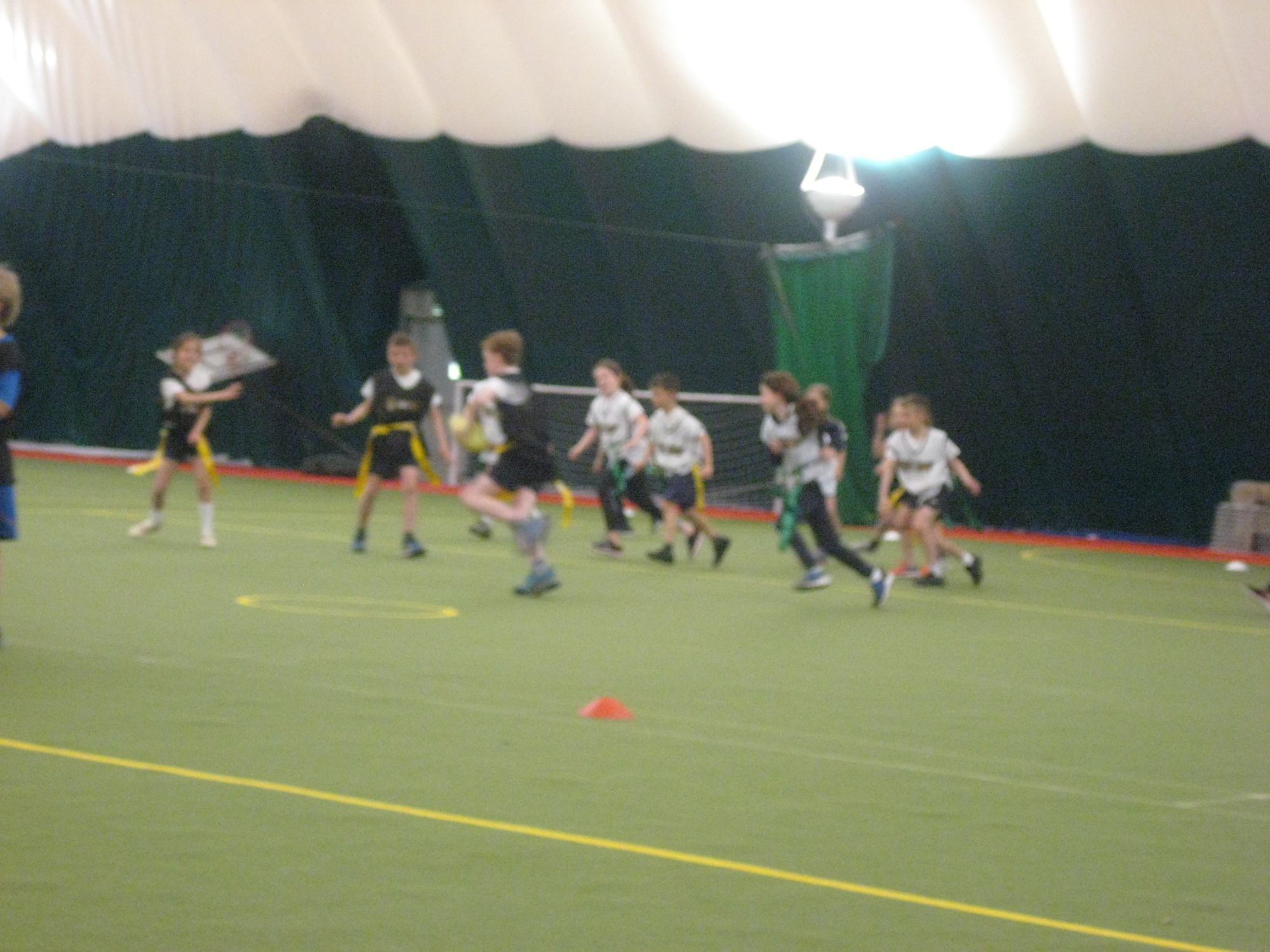 At the end, we had two people from each school who had to catch the ball from the longest distance.
It was a great day an dwe learnt a lot.