SPRING REPORTS 2019
Year 5 and 6 County Hockey Tournament
29th March 2019
Reported by Ethan
The Year 5 and 6 hockey teams, having come joint first in our local tournament, went to the county finals in Haslemere on Friday. We were the only school with two teams competing.
Throughout the matches, both the A and B team played amazingly well, showing determination, team work and passion.
In their matches, they always tried their best and the atmosphere was happy throughout.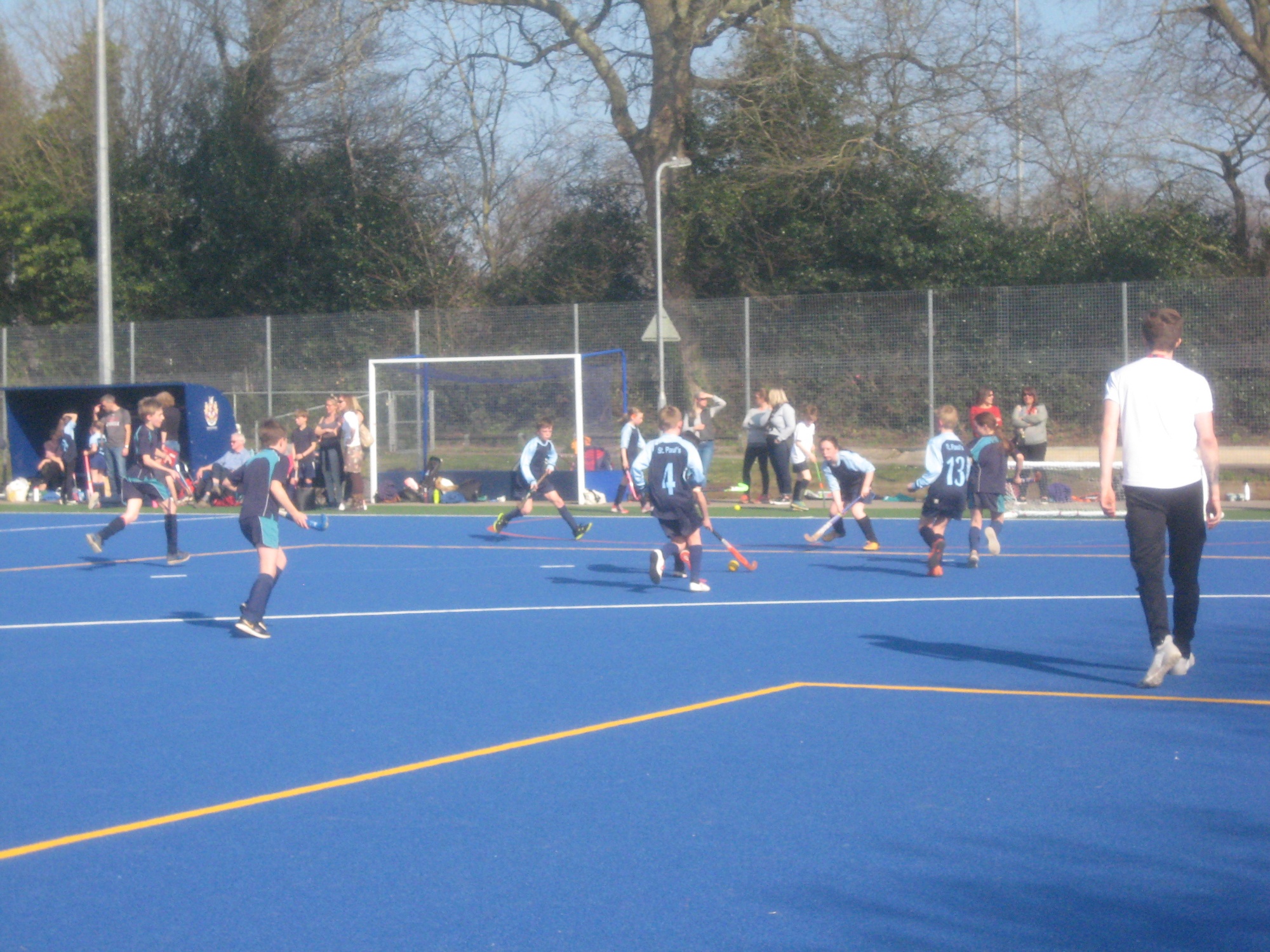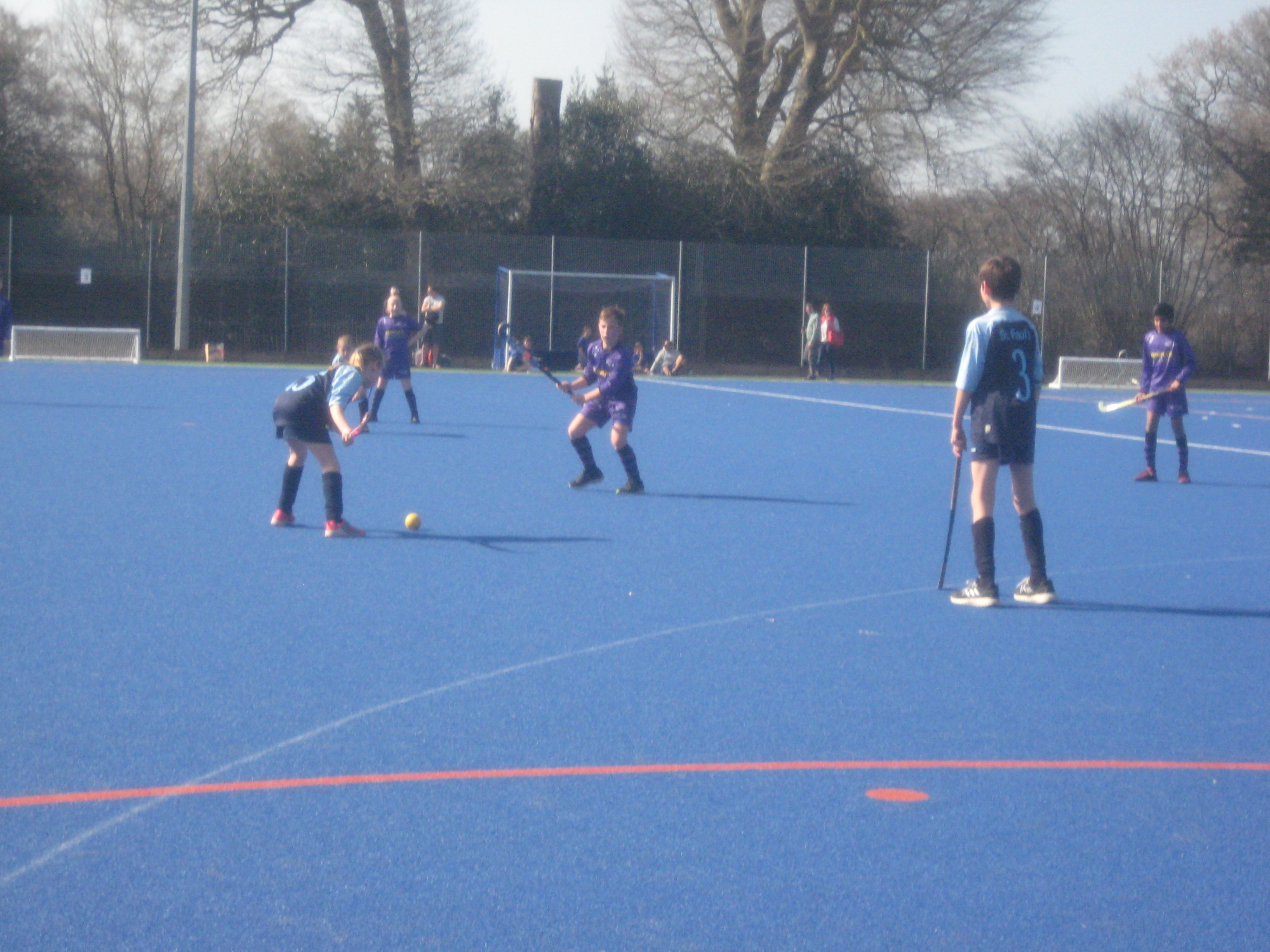 I am really proud of the teams for doing so well in their matches. Overall the A team, narrowly missed out on the semifinals (by one point) and the B team came 5th in their pool.
It was a fantastic day. Both team's values really shone out and both teams were joint winners for the Values Award, which was presented to them at the end of the tournament.
I think the winning of the Vales Award was better than winning!!!! Well done!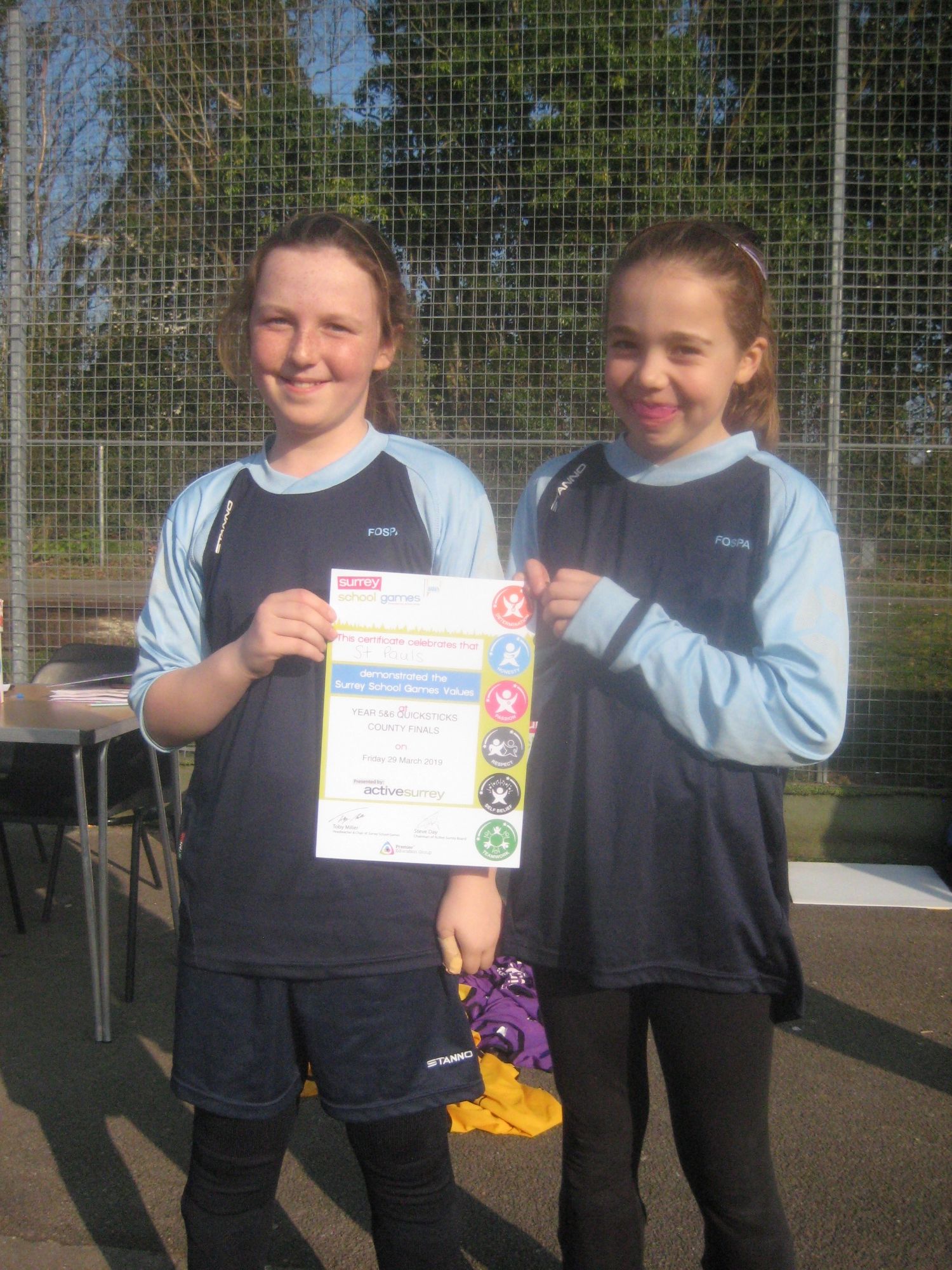 Year 3 Dodgeball
29th March 2019
A group of us went to play dodgeball against 4 other schools last Friday.
It was great fun. We played about 8 games and the things that I enjoyed were being part of a team, and playing against people that I hadn't met before.
At the beginning of the afternoon we were told that we had to show these values
Teamwork
Respect
Passion
Determination
Self belief
Honesty.
I think that we were able to show all of these. It was a great day and we learnt lots of new skills.
Year 5 and 6 Rugby Tournament
28th March 2019
Reported by Felix - Year 5
Years 5 and 6 went to play tag rugby for the school in the sunshine.

The atmosphere was friendly to start with.

Match 1 - a knock-on straight away. Shaun made a try shortly after. The other team took the ball and came close to making a try but eventually we took 6 tags so it was a turnover ball. Shaun made another try and then the other team charged with the ball again and then it went out of the limits. Then Shaun got another try and another followed by a turnover. Fred then got a try.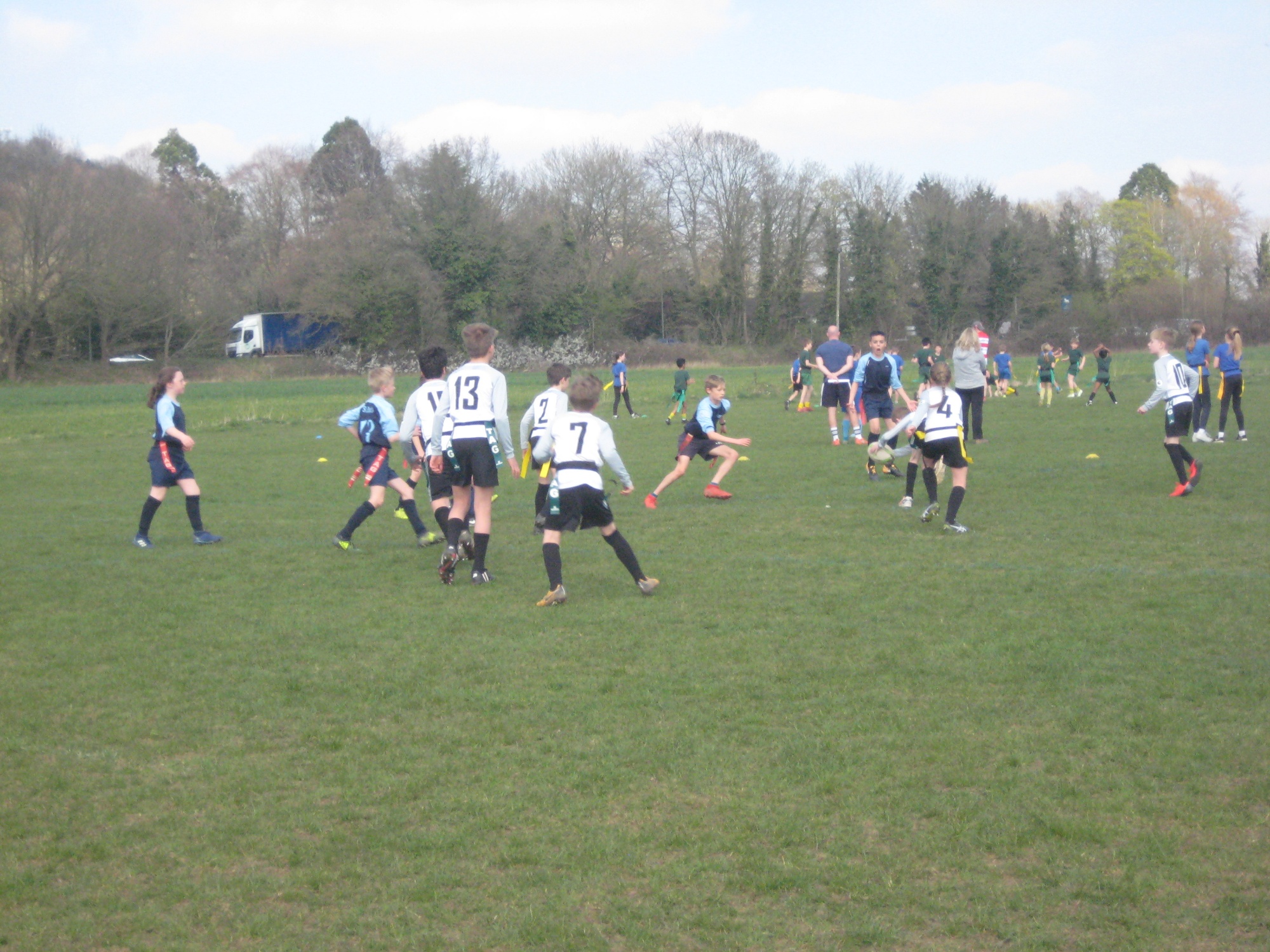 The team had fun.

Sean showed amazing resilience.

We came first and got the trophy for the second year in a row.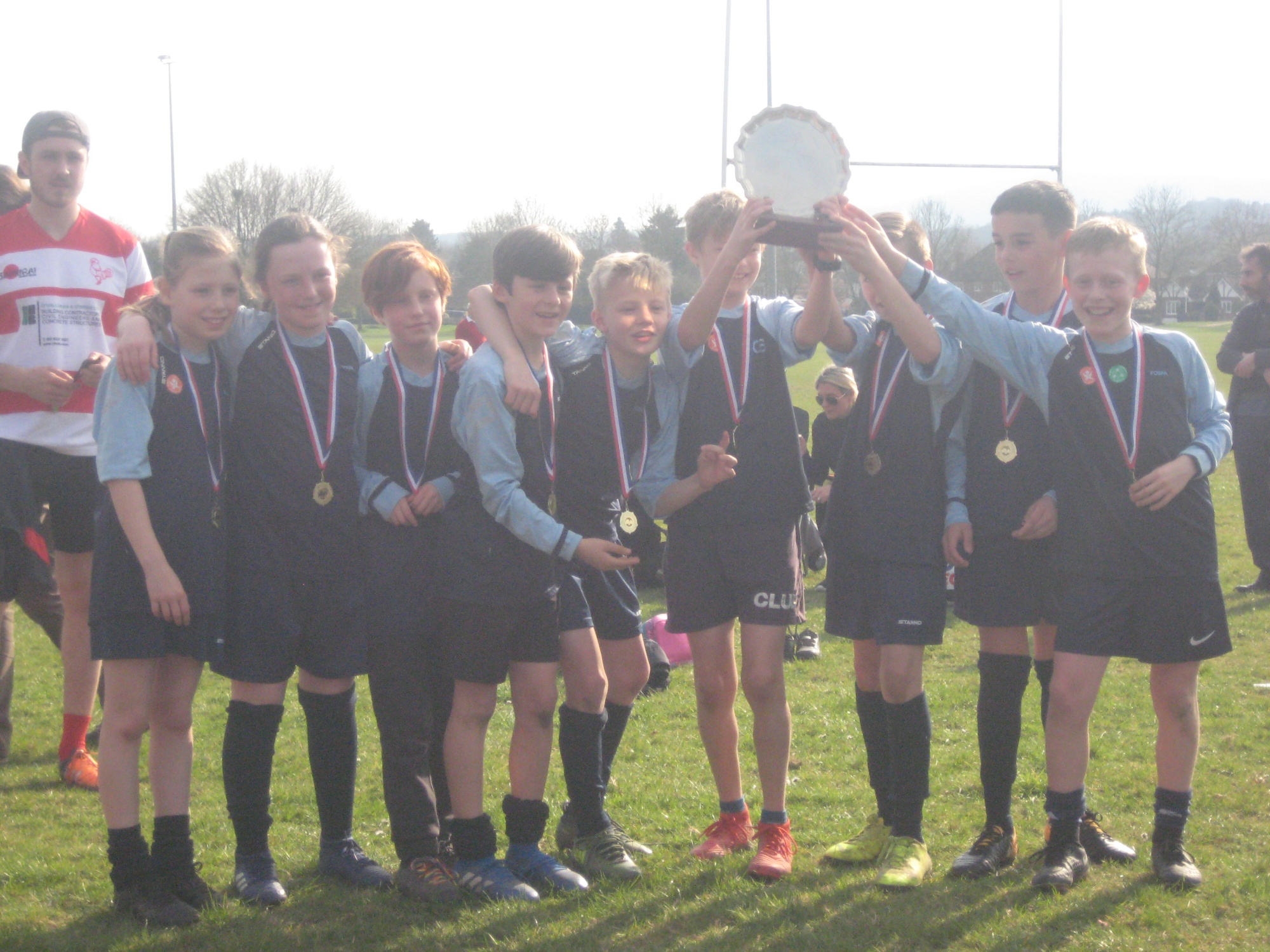 The team said it had been good play.

At the end of the game, it was friendly and calm.

The most memorable thing for me was that Shaun picked up a tag at the end of the game which he had not thrown on the floor, and gave if to the organisers.

The teacher said she'd thoroughly enjoyed the day and watching St Paul's play fantastically. She said that she felt very proud.

Sports crew ambassadors
27th March 2019
Reported by James
On Wednesday the 27th of March 6 children from Year 6 attended a sporting event to see how the community could become more active . We realised how much better our brain was working after a quick 20 minute walk . Also we found out which sports were traditional or non-traditional etc . badminton , football , rugby , basketball , tennis are traditional . Untraditional are boccia , dodgeball , handball and lots more . After that we were told to organise a festival of an untraditional sport at our school ; we have chosen to do boccia or dodgeball . The festival wil be to help others be more active and sporty .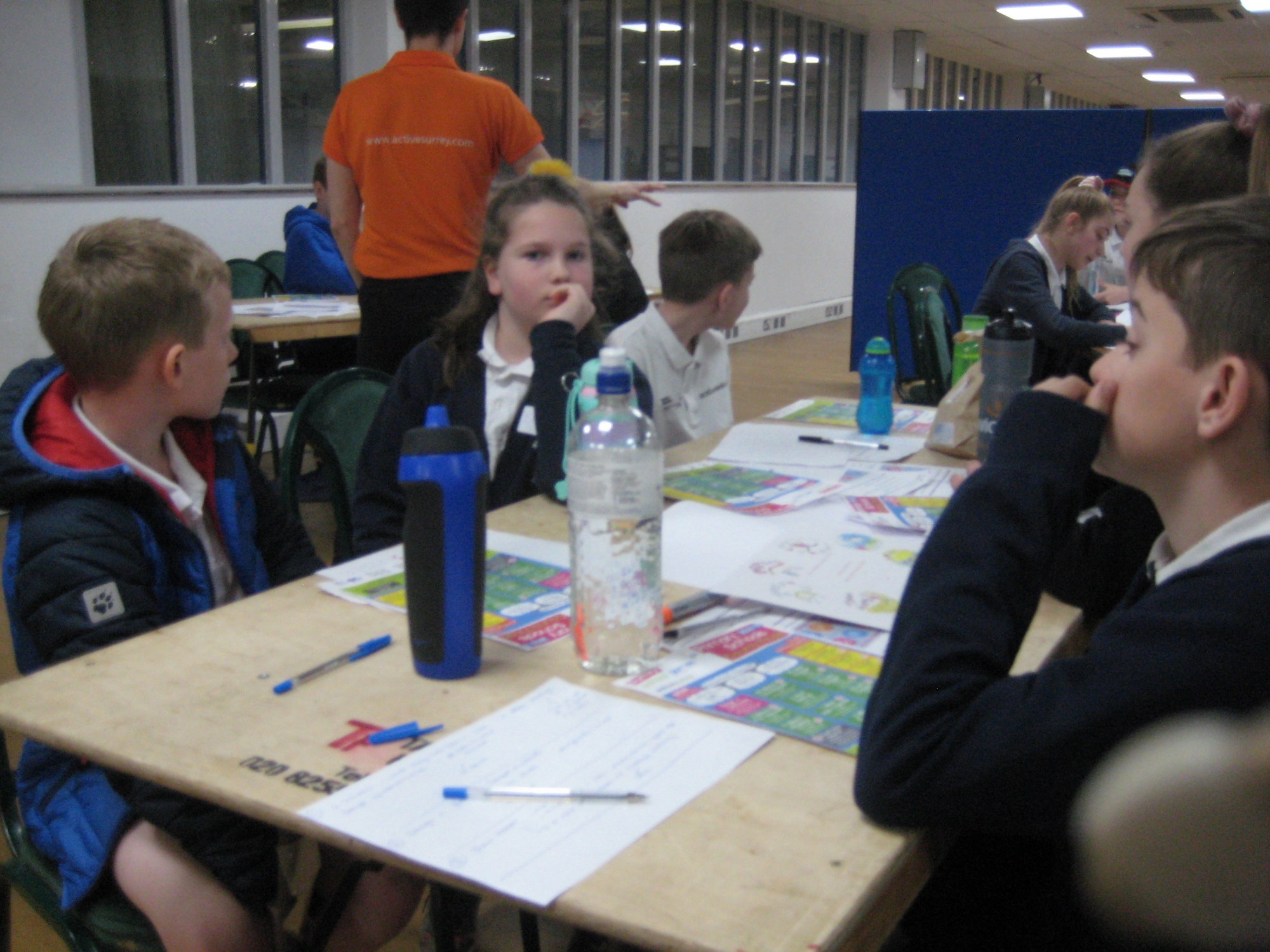 Life Saving - A Fish Out Of Competition
Saturday 23rd March 2019
Reported by Ruben
On Saturday 23rd of March, 8 of our children went to a lifesaving competition at Dorking leisure centre.
Activities
They did very well in their first activities: treading water and throwing the rope. In treading water our swimmers had to scull to the 5 metre mark then tread water for 20 seconds and then repeat it as many times as they could for as many points as possible.
For throwing the ball, they had to throw the ball 5 metres to another swimmer, who swam to the next team member for as long as possible.
Although many of our swimmers showed our school values, two showed lots of perseverance –Sam and Louie.
After that, they had to do a straddle jump into the pool as many times as they could in the three minutes they had to score as many points possible.
There were many more activities: finding the brick; answering questions; continuous width relay and underwater baton relay.
Results
After 2 hours of exhausting swimming, our year 6 team came 4th , missing out on 3rd by just 1 point and our year 5 team won the most improved score trophy, coming 8th overall. Both of our teams enjoyed a good event run by inspirational people.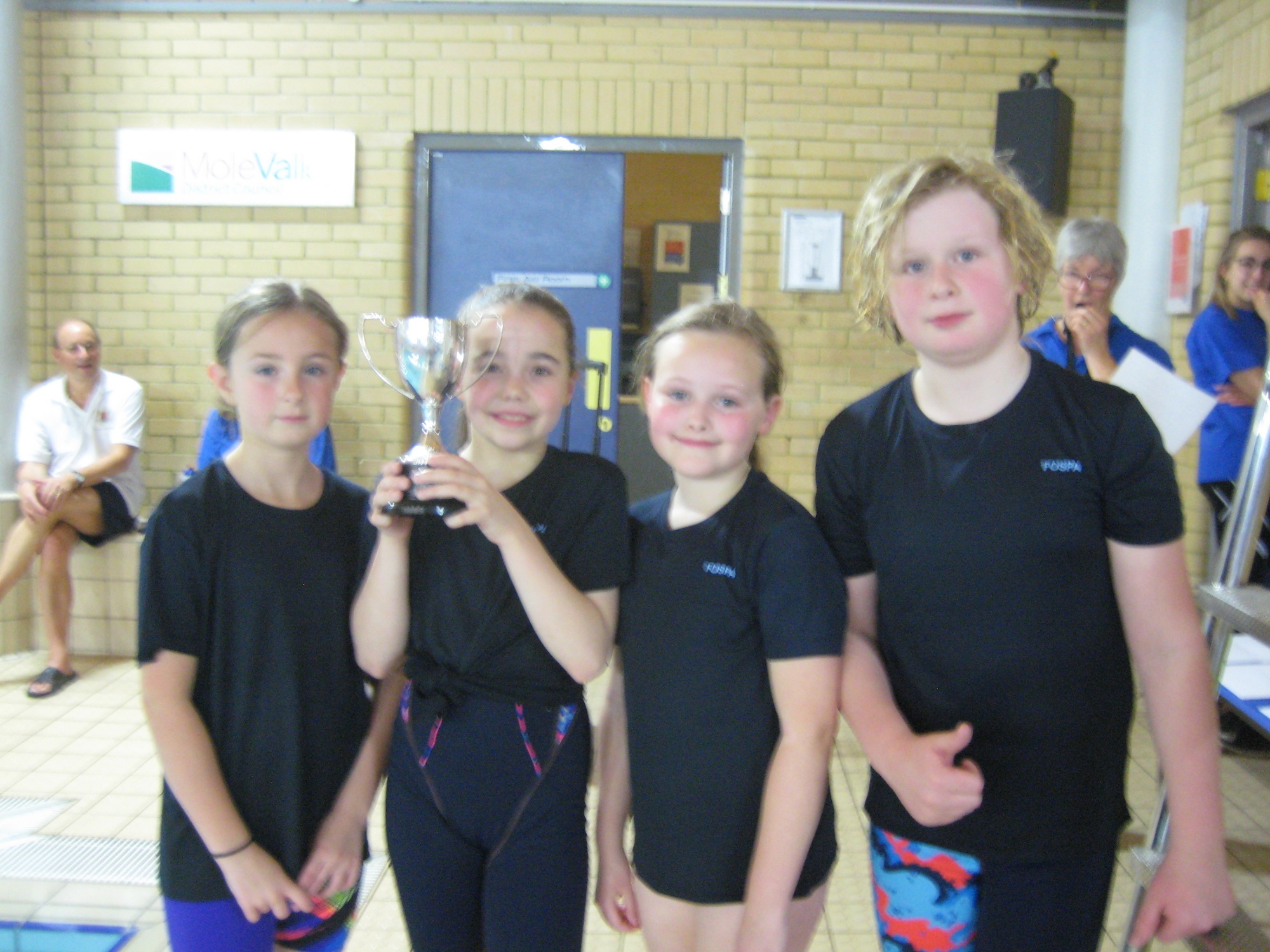 Netball Tournament
Priory School
20th March 2019
On Wednesday 20th March, the Y5 netball team took part in the High Fives Netball Tournament 2019 at Priory School. An early defeat at the hands of North Downs shook their confidence but they played on regardless and pulled together as a team, later beating St Martin's B Team. Unfortunately, they did not secure a top 3 place this time, but they made us all proud with their endurance and perseverance. Well done girls!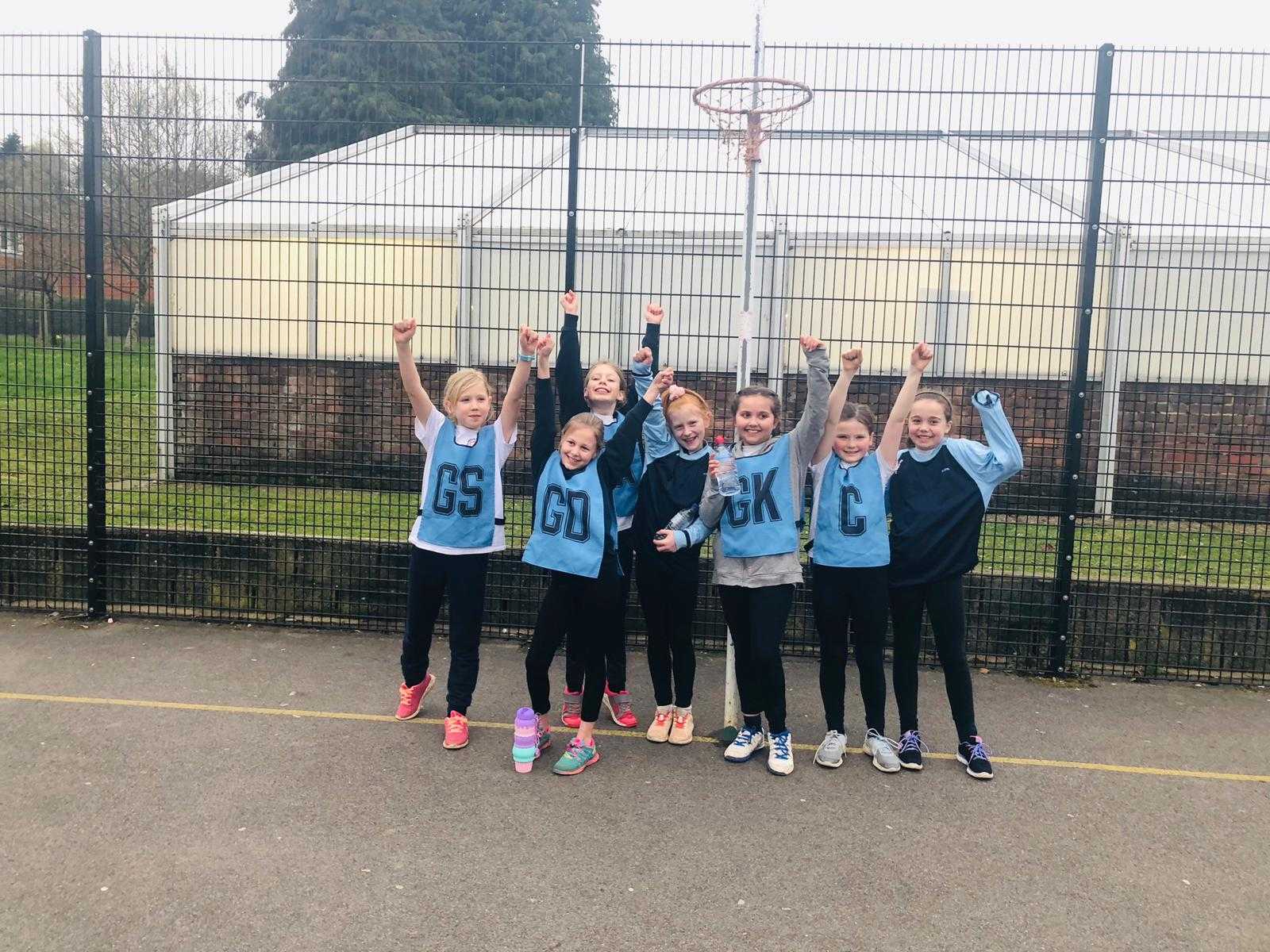 Netball Tournament
Priory School
18th March 2019
By Georgia, Violet and Lexie
On Monday the 18th of March 2019, the St. Paul's netball team, made out of 8 girls, competed in the annual year 6 netball tournament, which took place at the Priory school. We all had a great time and a lot of the school values were shown during this event such as: perseverance, compassion and respect.
We had a few quotes from some of the competitors, Abbie commented, "I had a great time and although some teams were tough to beat, we respected the umpires and rival teams"
Lexie exclaimed "It was really fun and exciting and throughout the afternoon we got stronger and stronger."
Erica and Phoebe stated "It was an amazing experience and it was fun playing a new sport"
Georgia left us with a few words " Although it was my birthday I still put as much effort in as possible, and I was very happy with the end results."
In conclusion, the results were , North Downs 1st ,Surrey Hills 2nd, the Weald 3rd and we came an amazing 4th. Congratulations to all the girls who participated.
Year 5 and 6 Surrey Schools Cross Country
9th March 2019
Reported by Samuel, Joe and Wesley
On the 9th of March 2019, 12 determined St Paul's runners assembled for the Surrey Schools Cross Country races.
Both teachers and athletes sacrificed their Saturday (most of it) to be here today.
First up were the year 5 girls (Imogen, Hettie , Anna, Jemima and Lara). They all ran their hearts out against all the competition. Most importantly, they all enjoyed the race.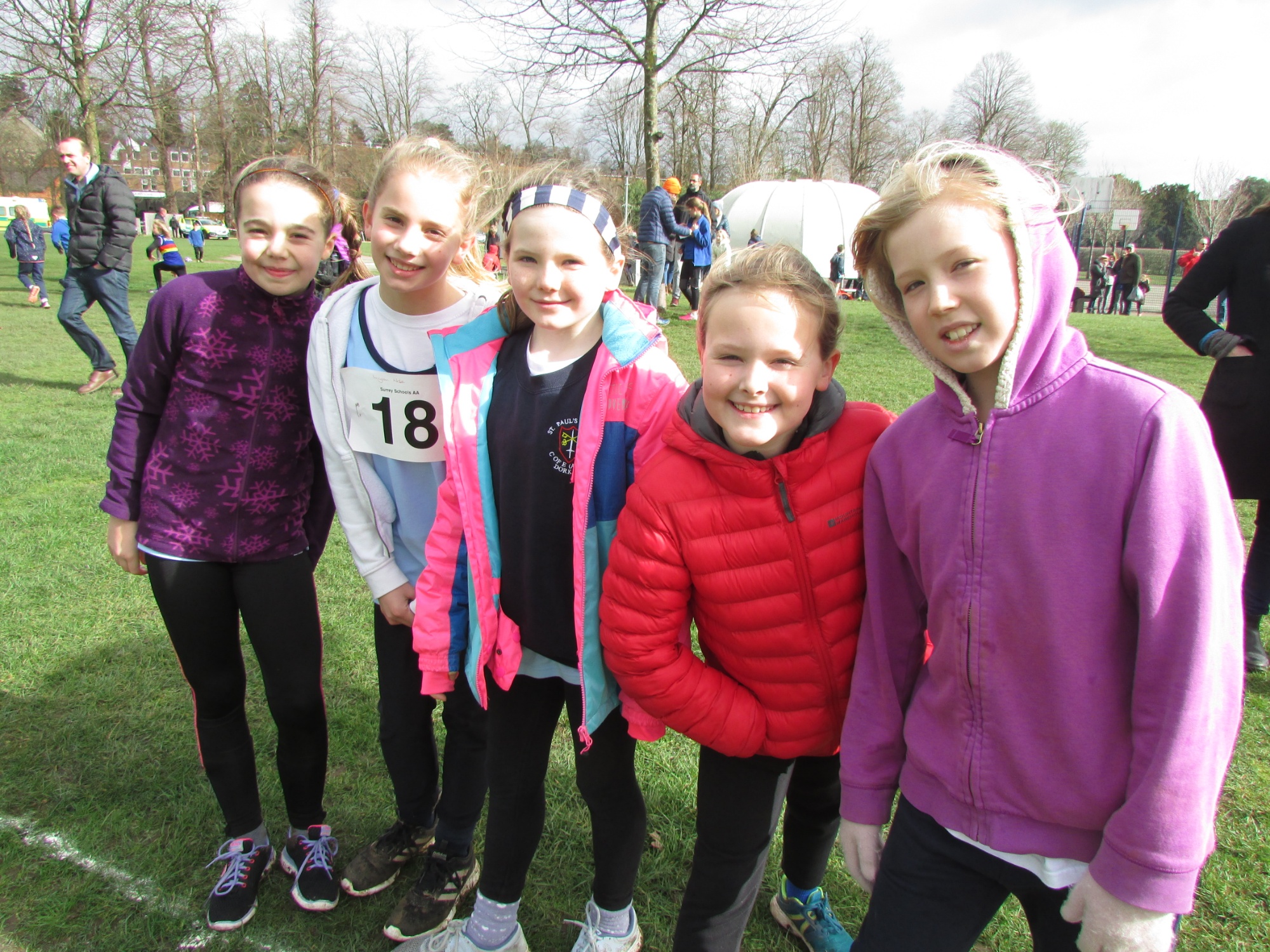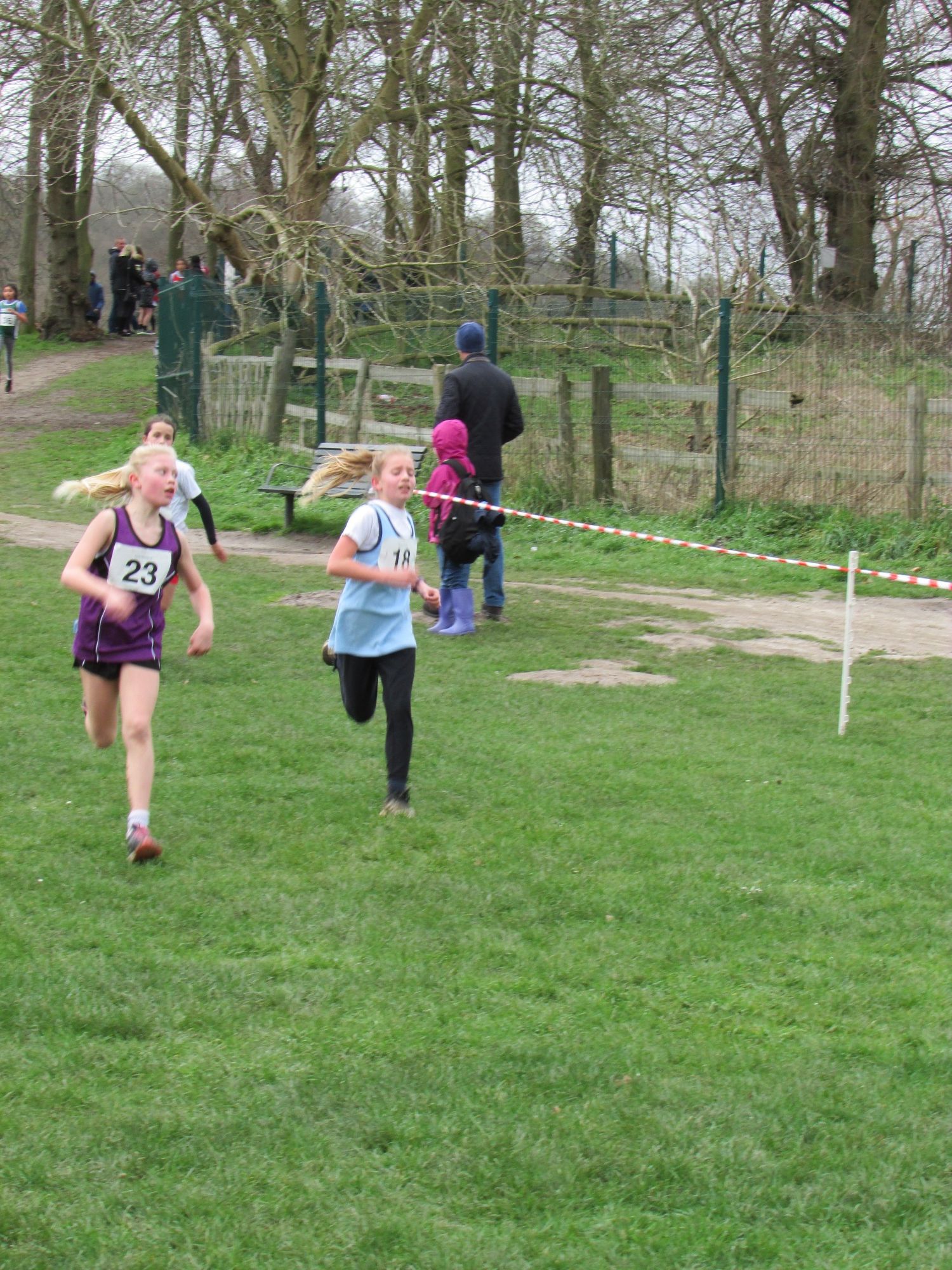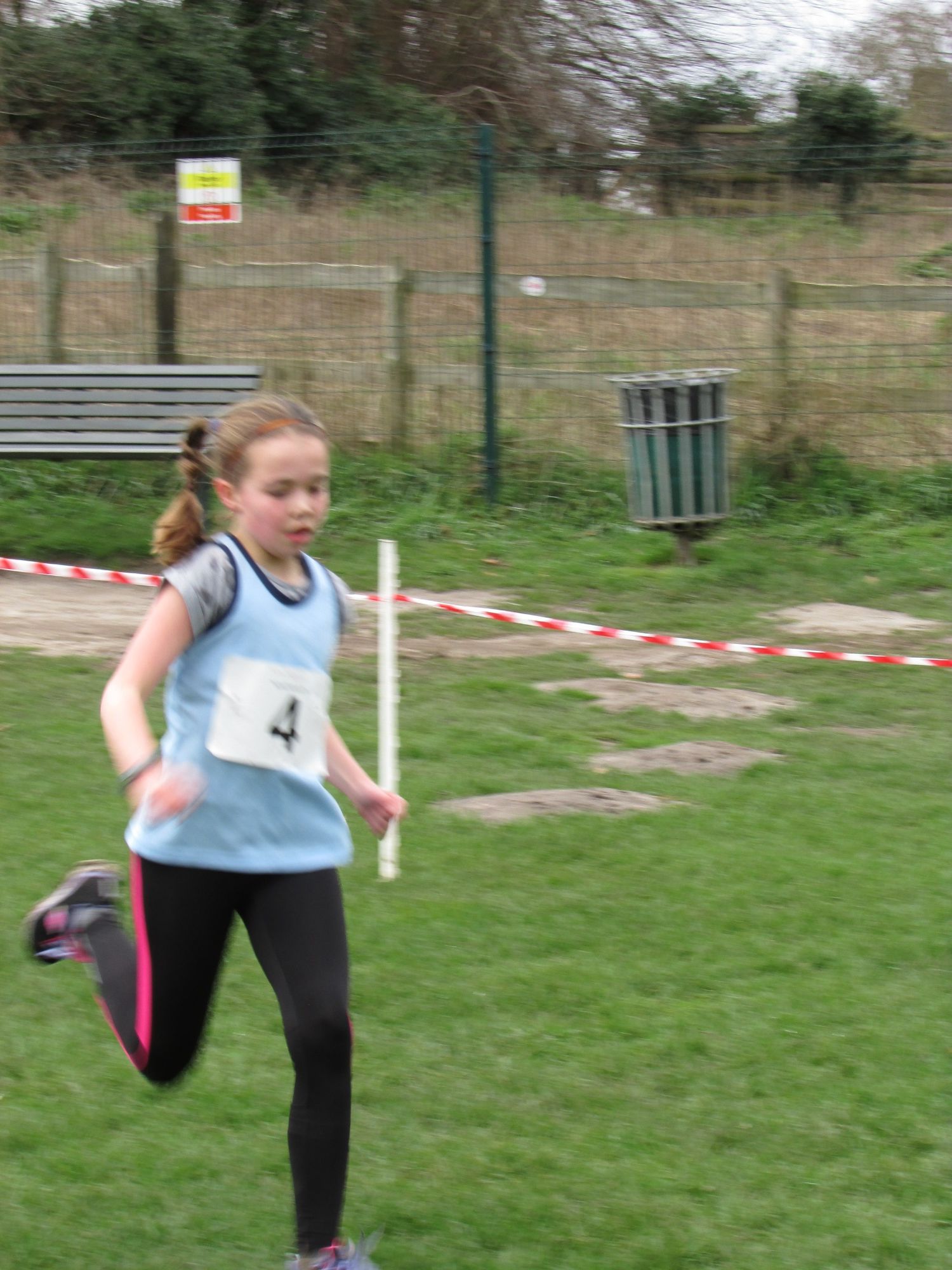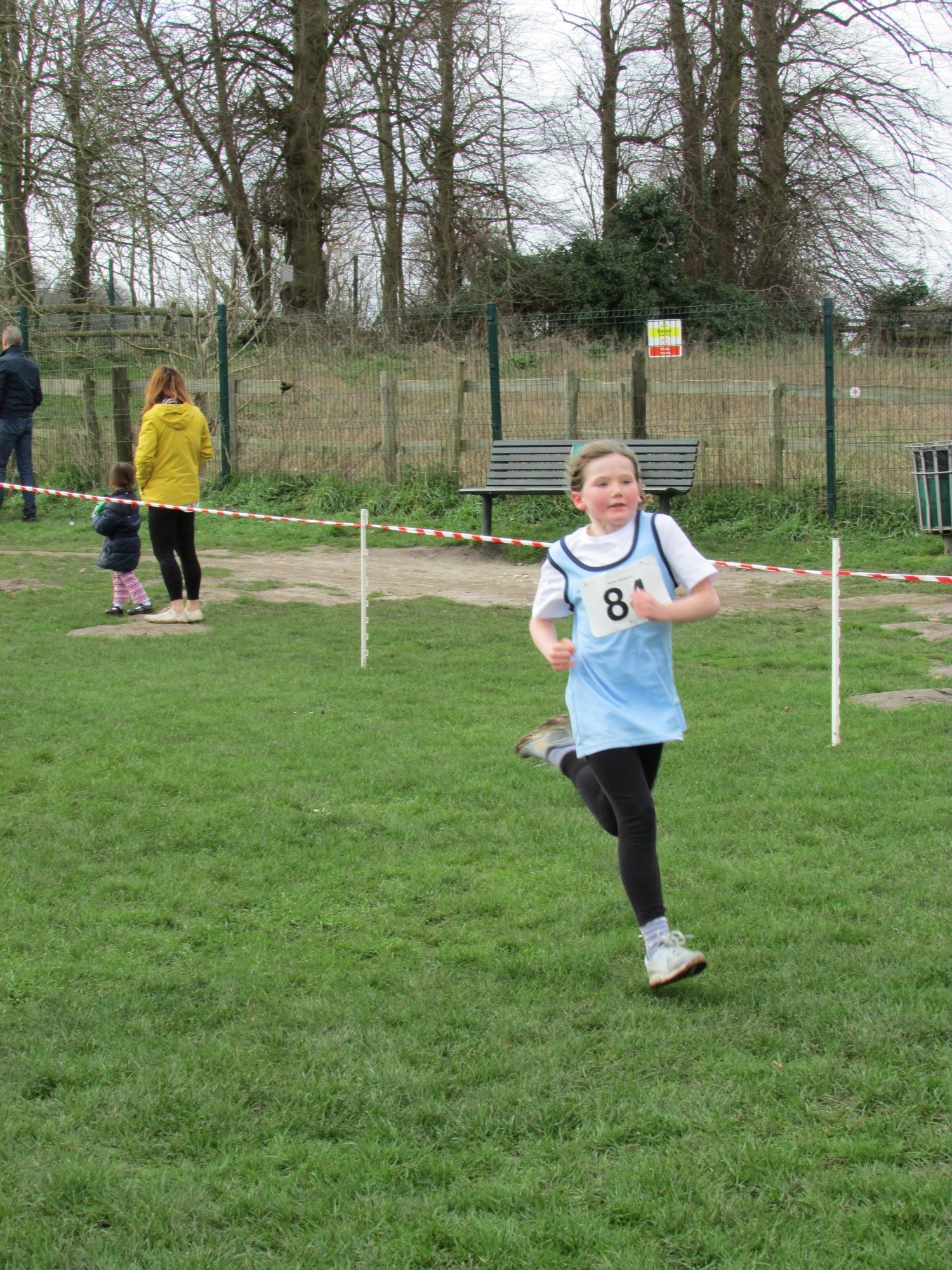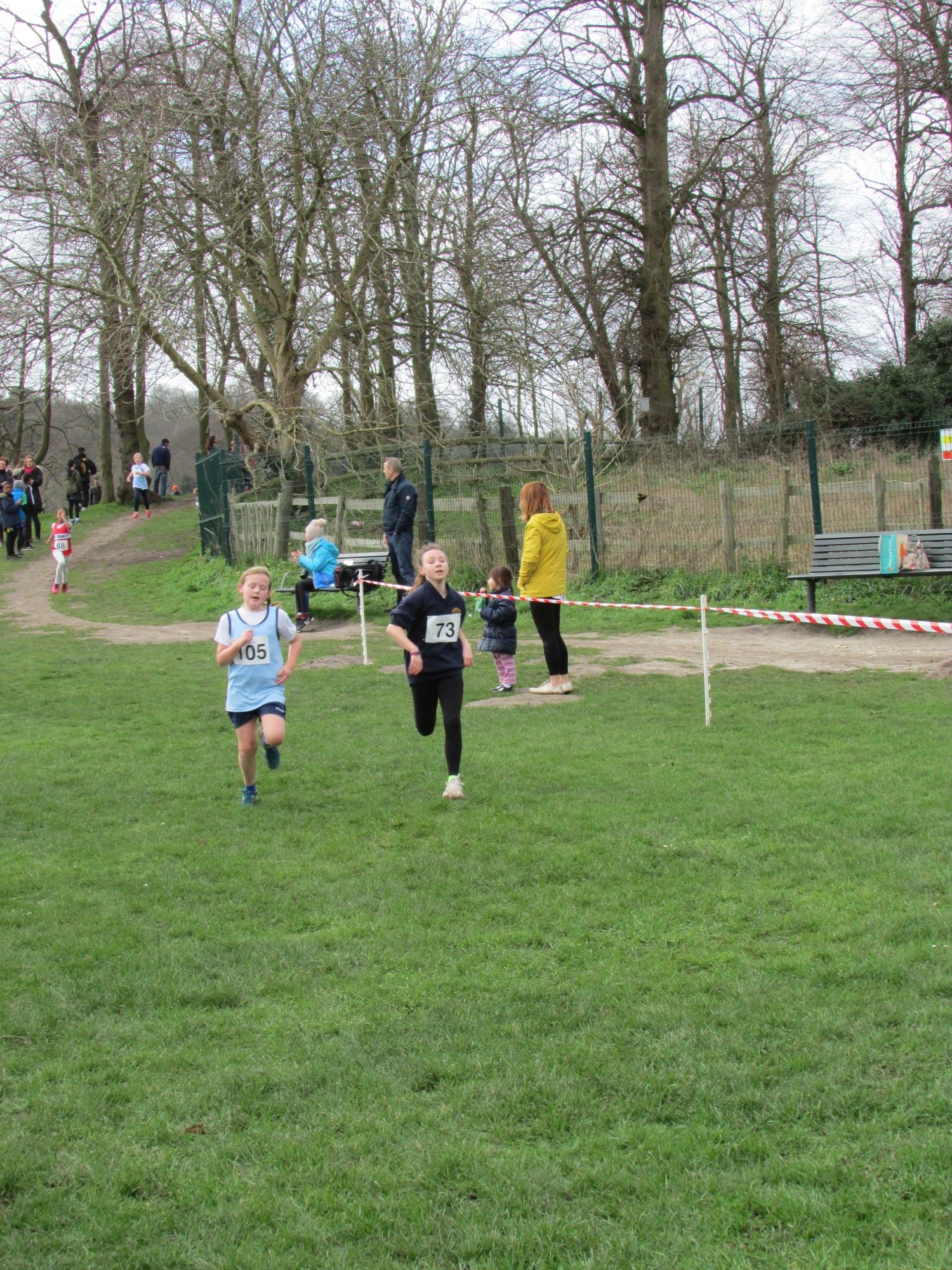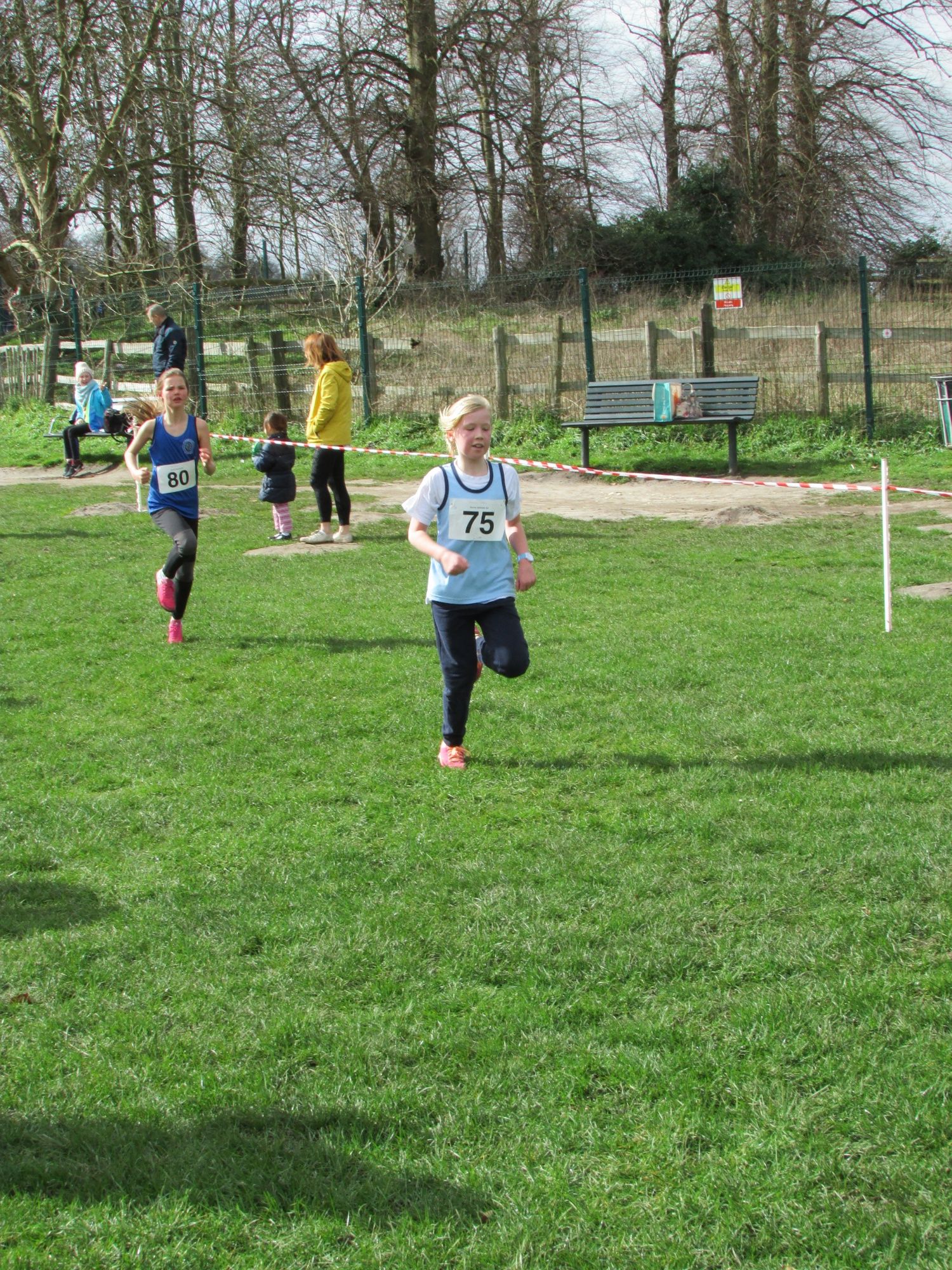 After this, we had Kian and Charlie from y5 boys who both managed to sneak into the top 20. These two talented runners came 17th and 20th meaning that they qualified for Surrey.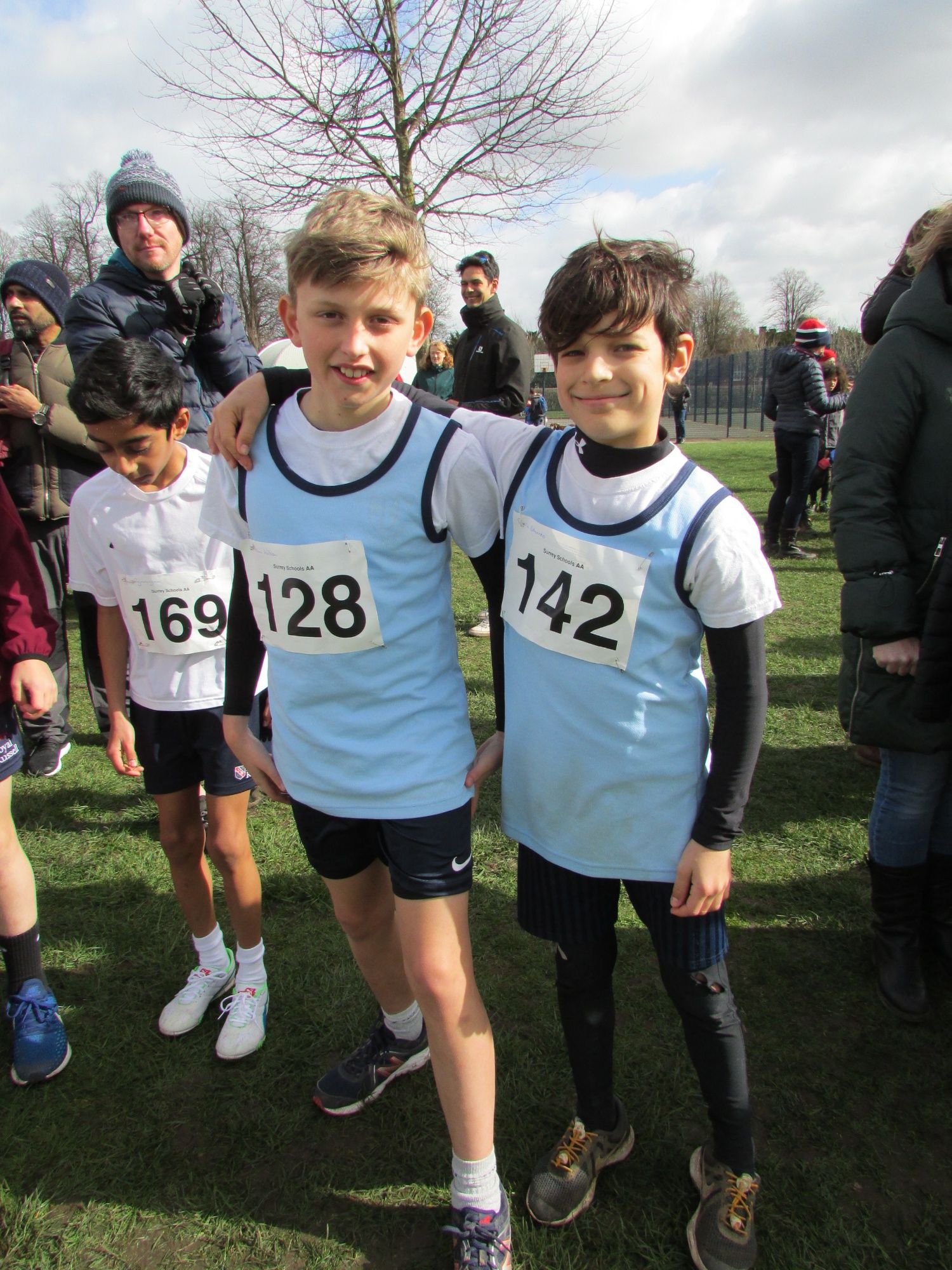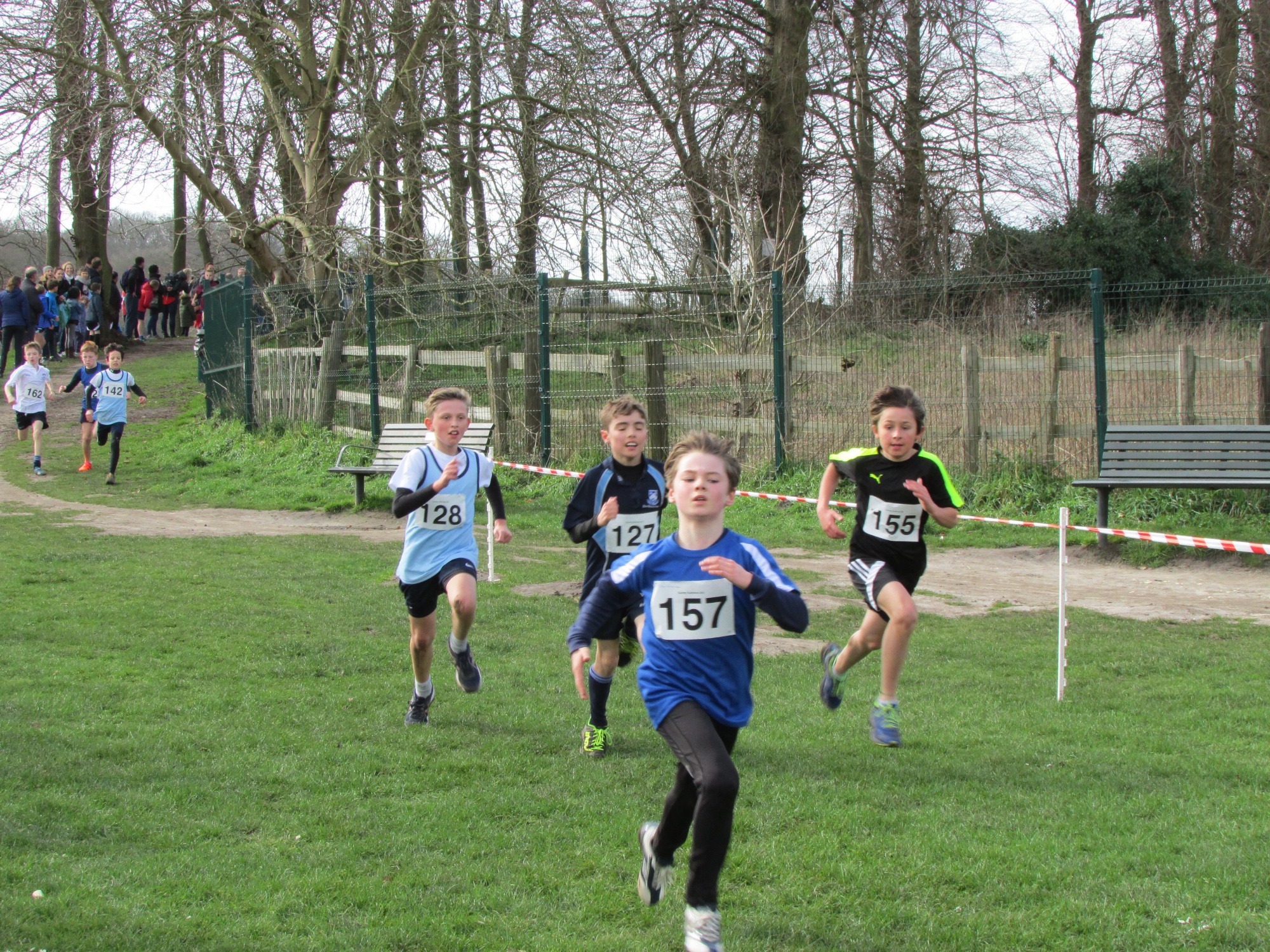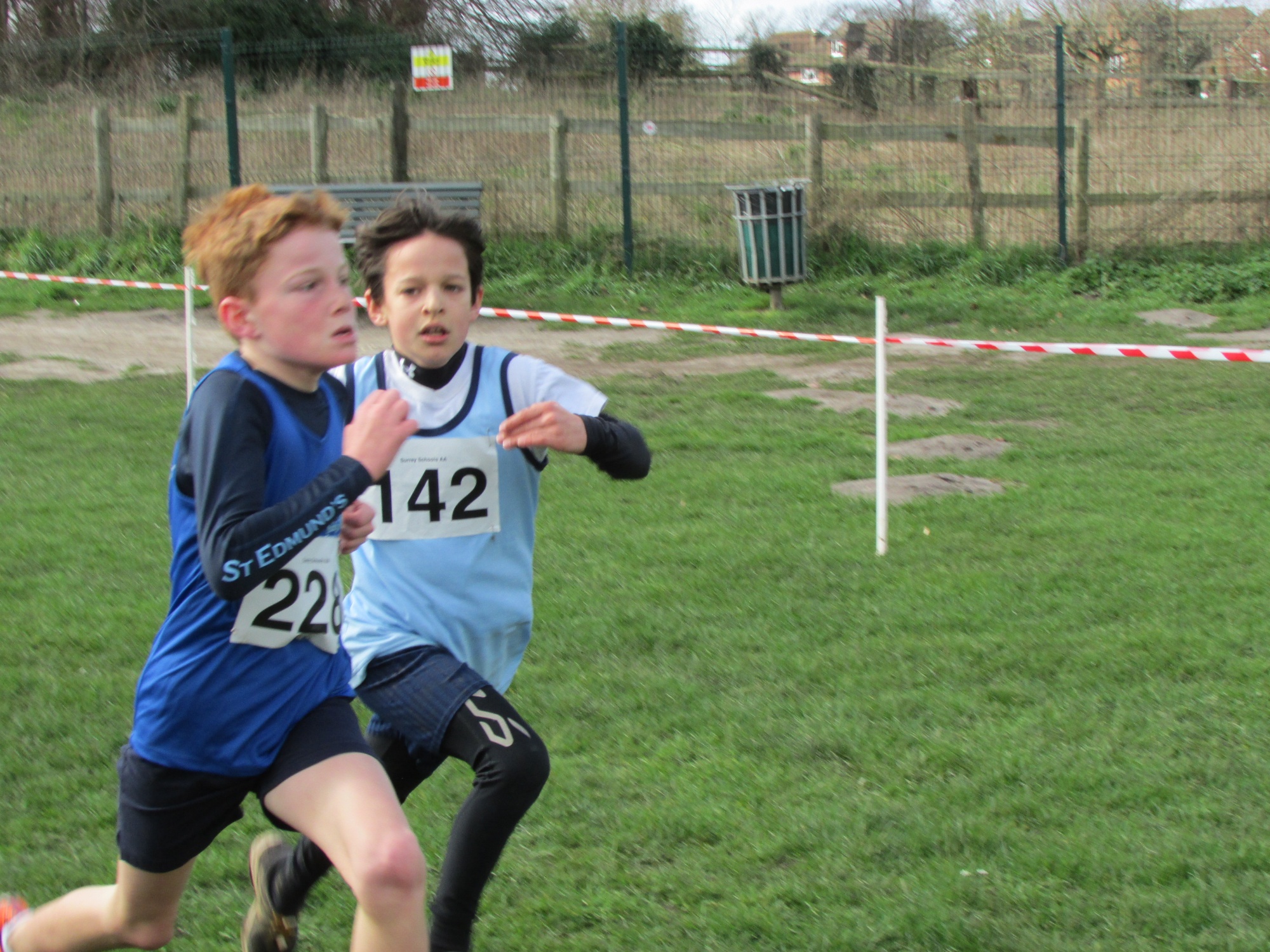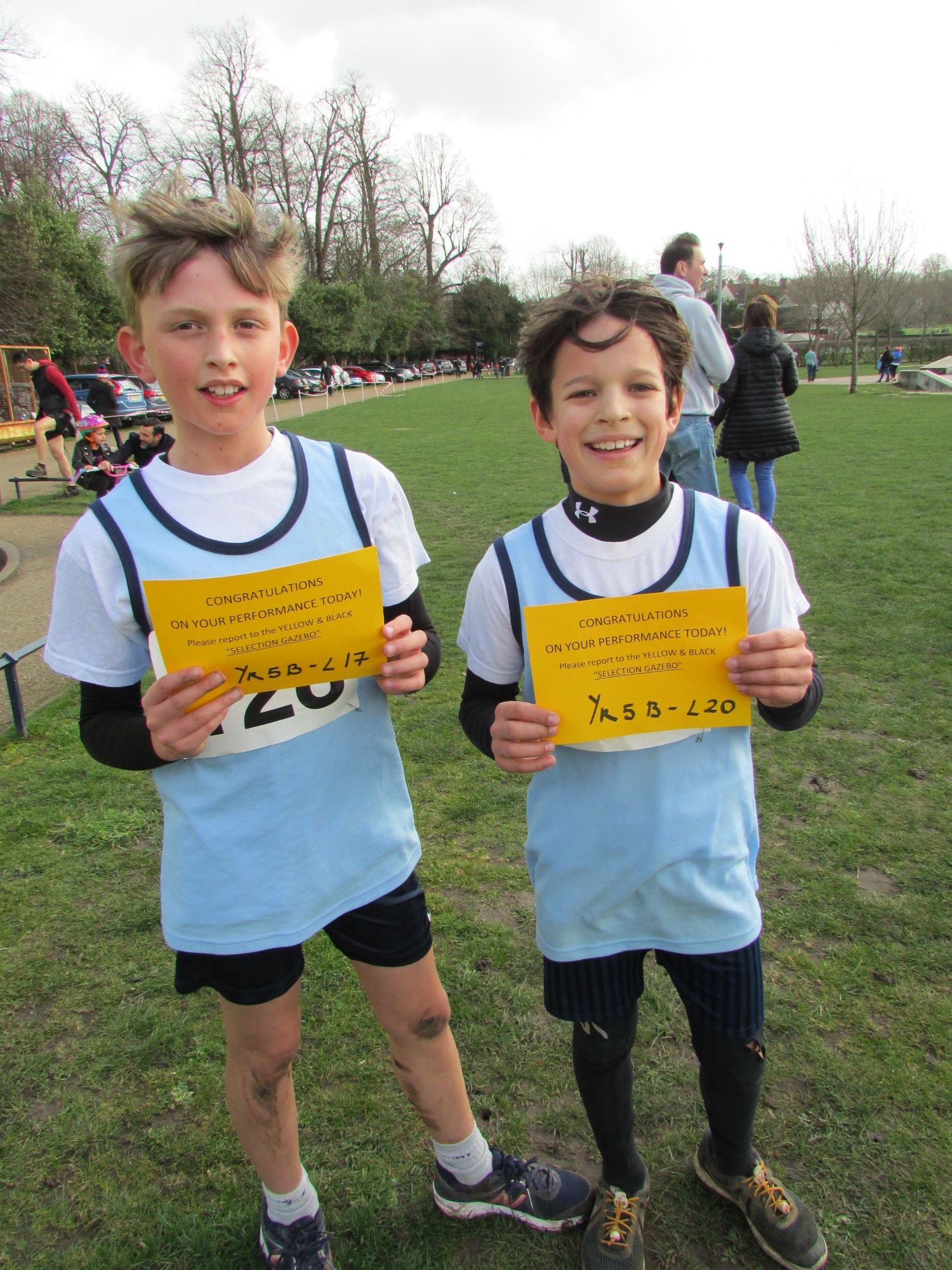 Unfortunately, St Paul's did not have any volunteers for the year 6 girls. To make up for it, there were 5 y6 boys -Samuel, Shaun, Joe, Wes and Arran-. Amazingly, 3 of our y6 boys managed to get in to Surrey coming 9th, 10th and 17th. Overall, it was a brilliant experience and everyone enjoyed it no matter what position they came!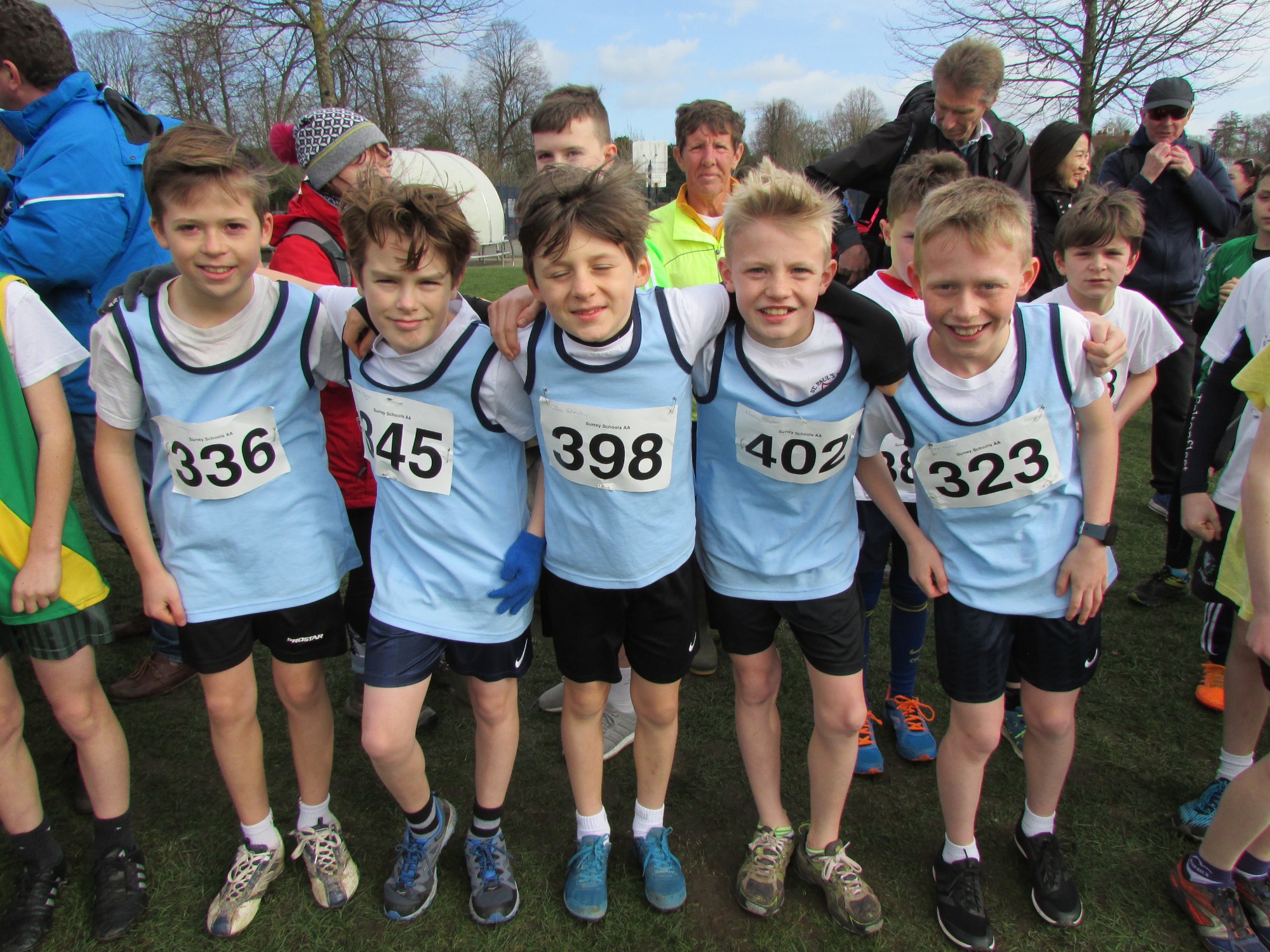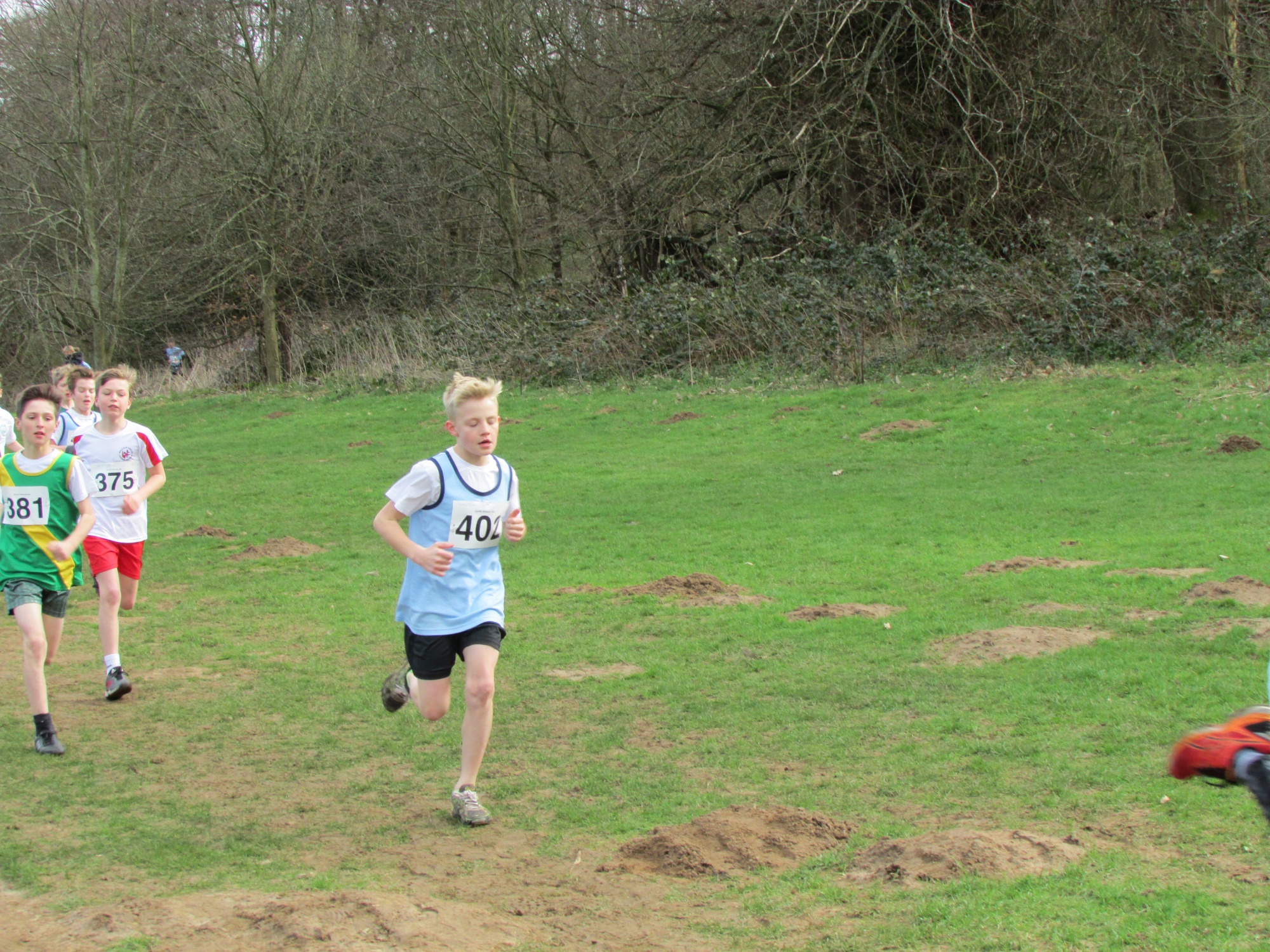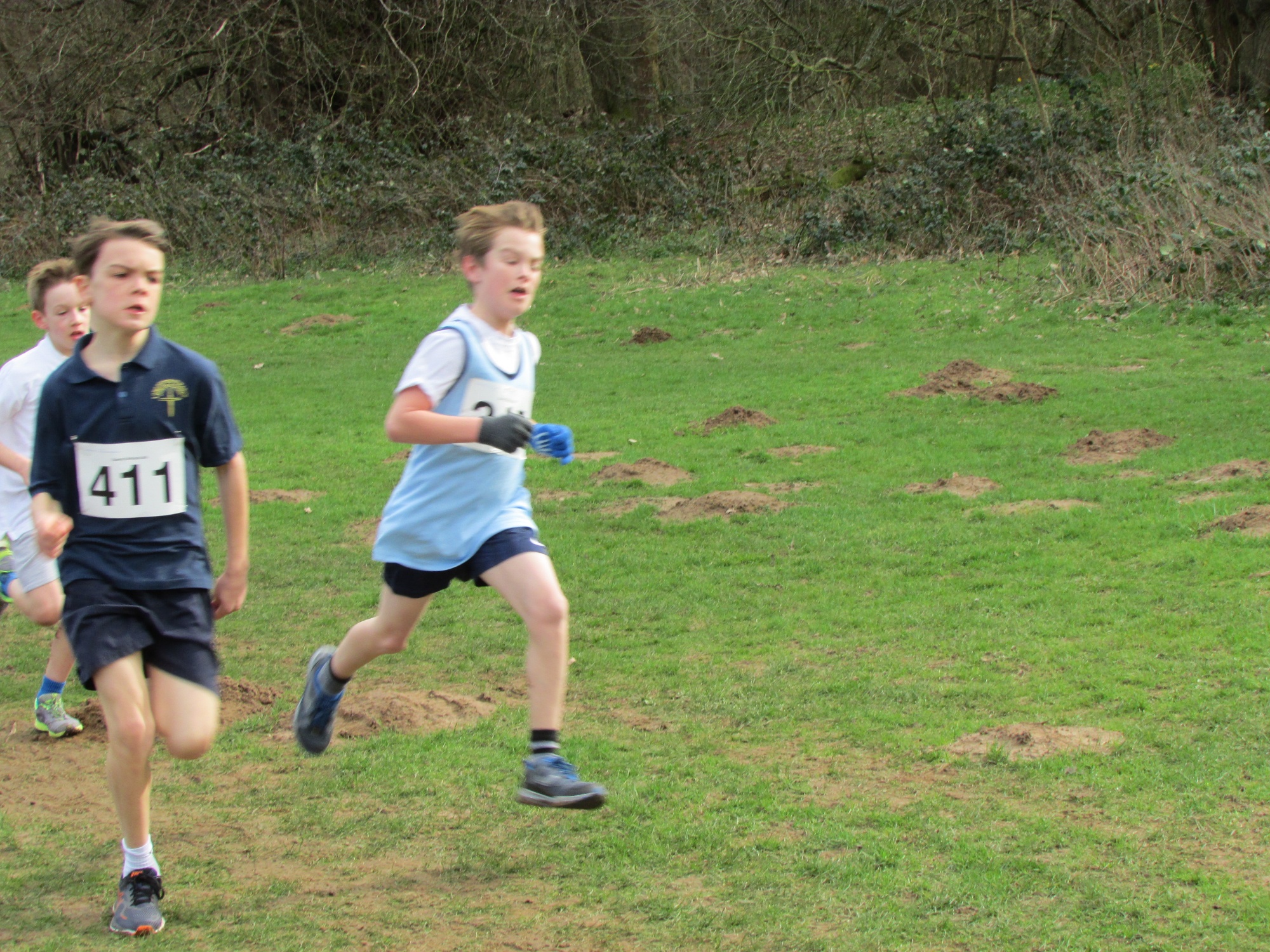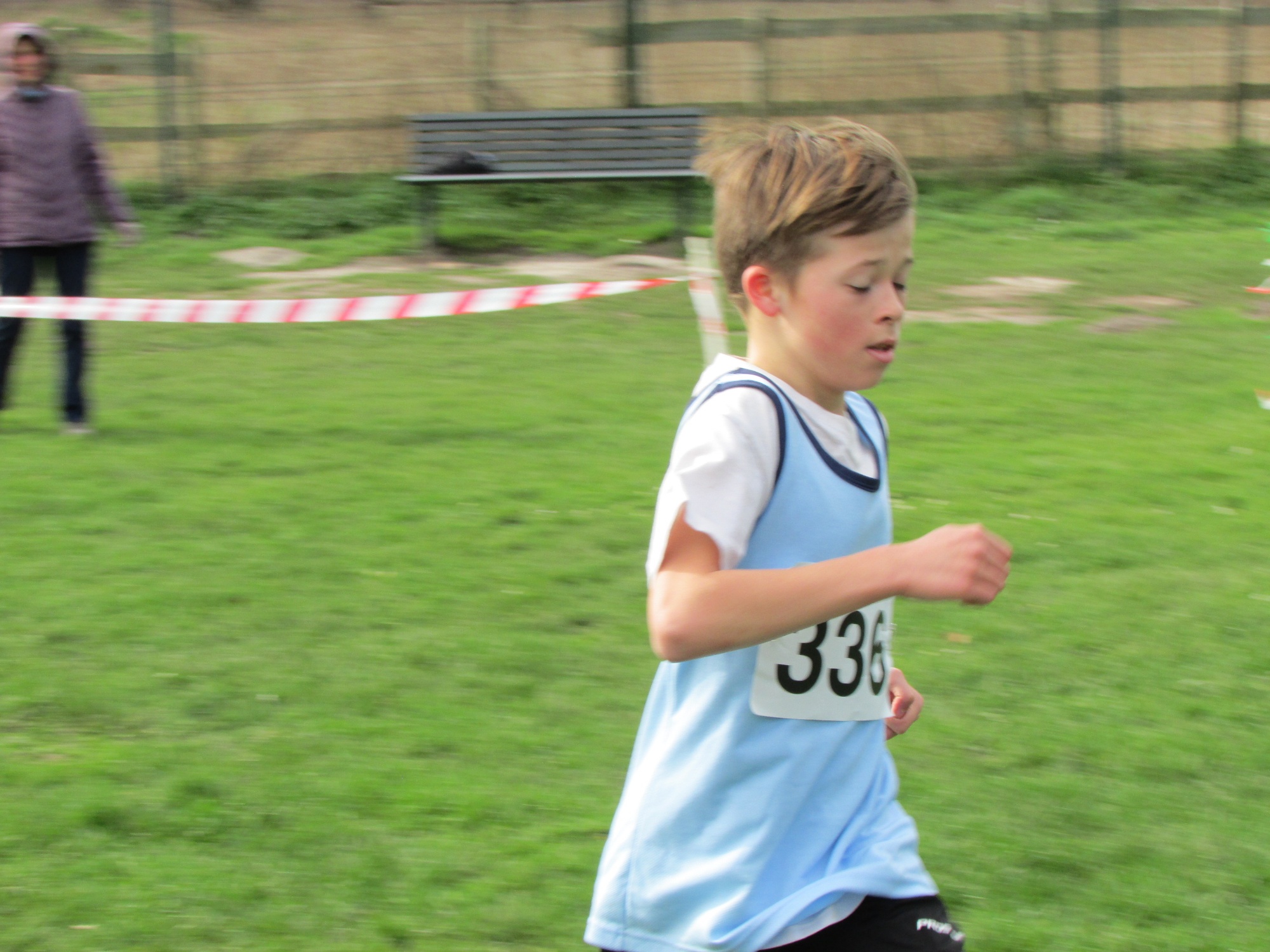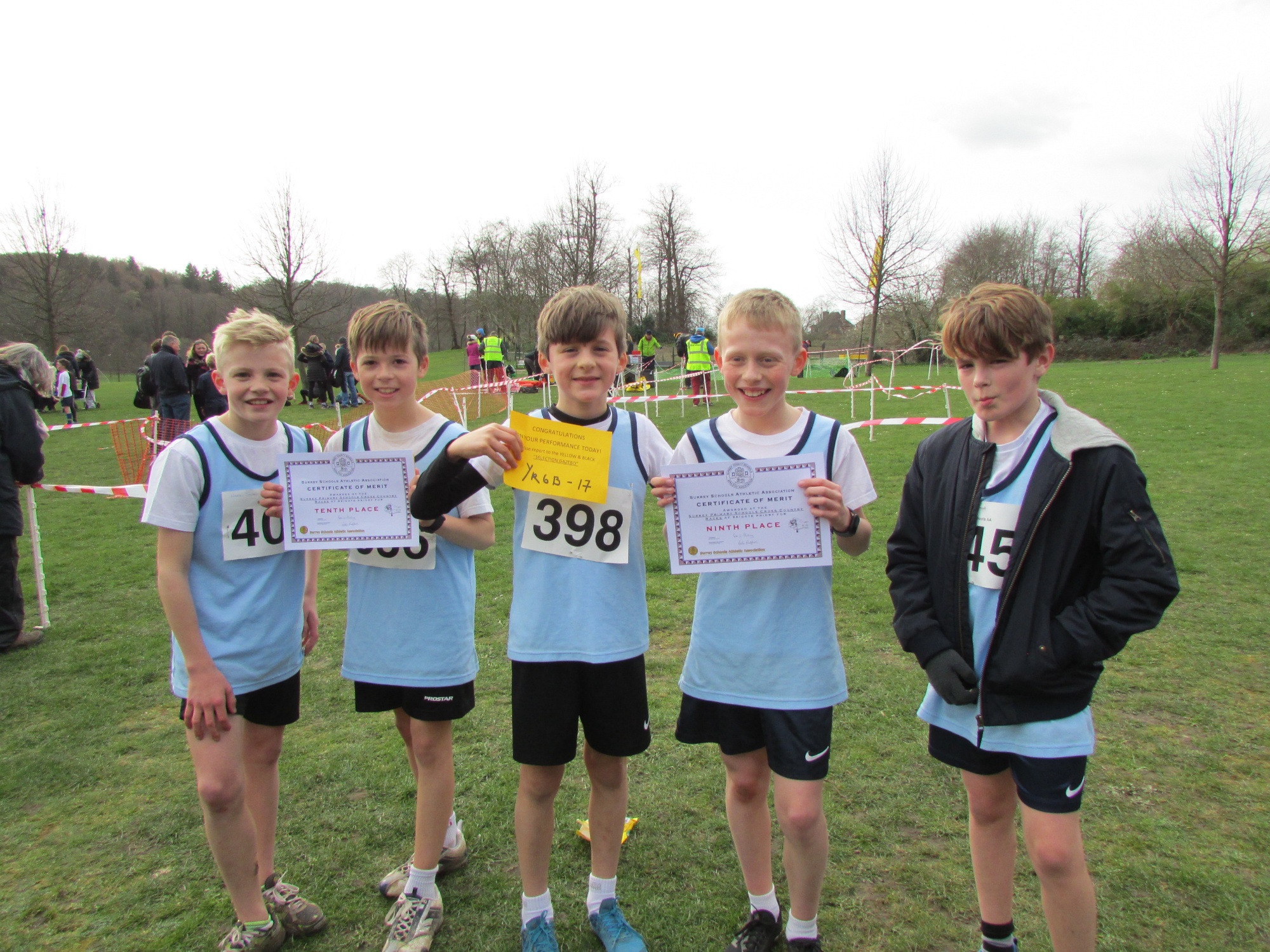 Year 6 County Lacrosse
5th March 2019
Reported by Lily Rose
On Tuesday 5th March, 8 children from year 6, Samuel, Lucas, Shaun, Josh, Phillipa, Georgina and me (Lily-Rose), went to Royal Holloway College in Egham to compete in the country lacrosse tournament.
After making really good time to the event, we realised that the even was at the most AMAZING university with a huge, almost castle like, building in the middle and a futuristic building beside it. When we found out that the sports centre was actually behind the building everyone was a little disappointed but still really excited (and a bit nervous) for what was still to come.
We ate our lunch and started warming up before the other teams competing started to arrive. Soon all the different teams had arrived and a horn was sounded to get everyone to gather around. The organiser told us all the rules and gave the coaches a timetable for all the matches.
Our first games was against Buckland on pitch 3. Sadly, we lost 10-3 but we did not get disheartened. Miss George gave us a few tips before we played St Charles, which was [played, again, on pitch 3. Our team spirit was starting to show and we won 6-1.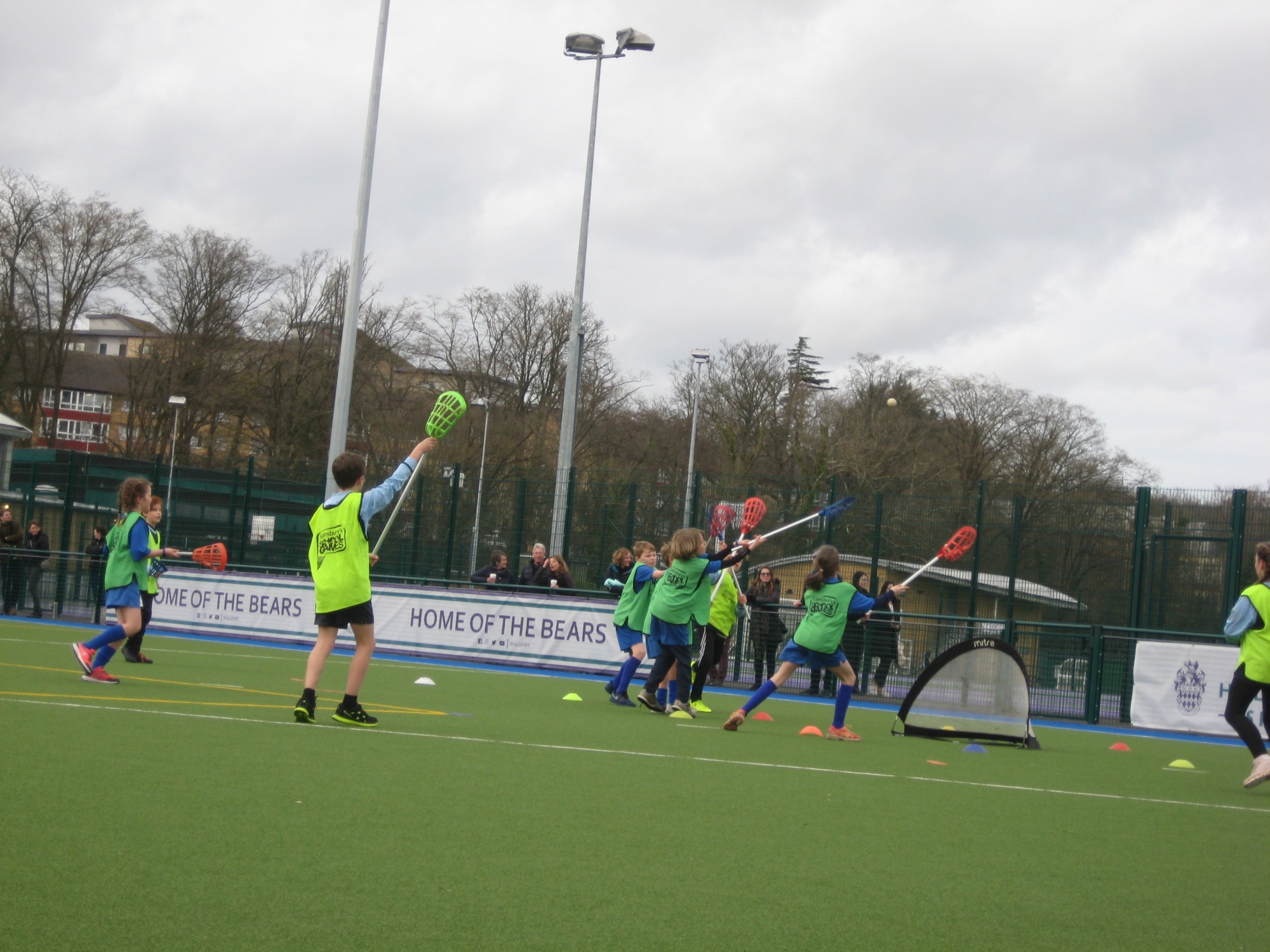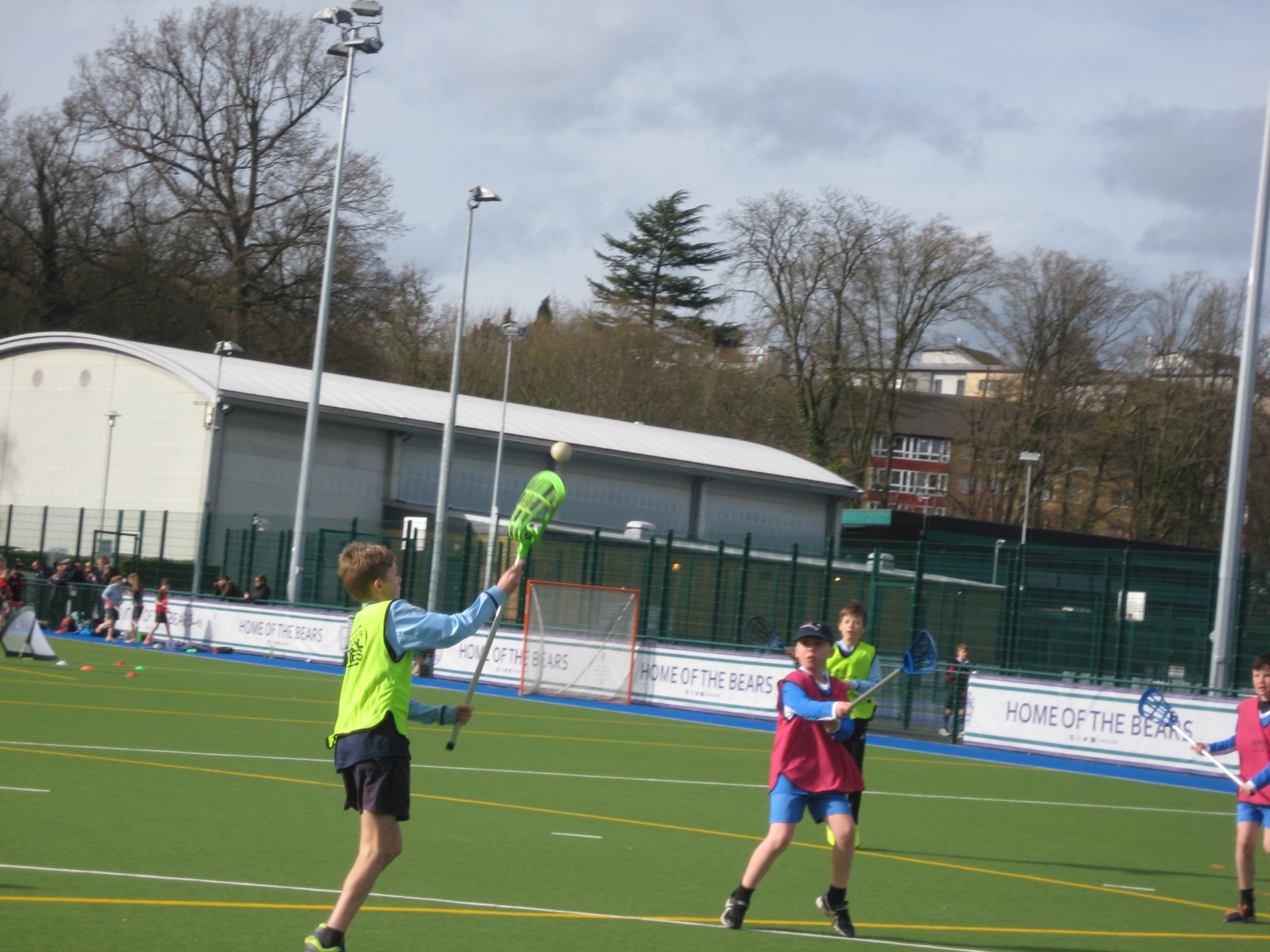 'It was a fast flowing game byt very entertaining,' quoted Lucas after our first win.
We were back in it and there were smiles all around, putting us in a great mindset for our next match versus Ravenscote, which we ended up drawing 4-4.
It was finally time for our last game to determine whether we would be 5th or 6th.
'You played with determination and skill,' stated Miss George, spurring us on.
We were battling it out with St Mary's when the horn went off telling us it was the end of the game, however, there was a problem - we had drawn!
We went to extra time. They got the first goal before we retaliated, getting one back. It came down to the last goal.....ana.... WE DID IT!
Overall, we came 5th. We were a little crestfallen but proud of what we had achieved.
Year 3-6 Cross Country
4th March 2019
Reported by Lucas, Beau and Arran
On Monday the 4th of March children from St Paul's school went to the Weald to go on a race.
We had 84 people coming from year 3 up to year 6, which was fantastic.
The first race was year 3 and 4 girls - they ran 1 lap of the smaller field and one lap of the larger field. Sofia in year three was the first person to finish the race from St Paul's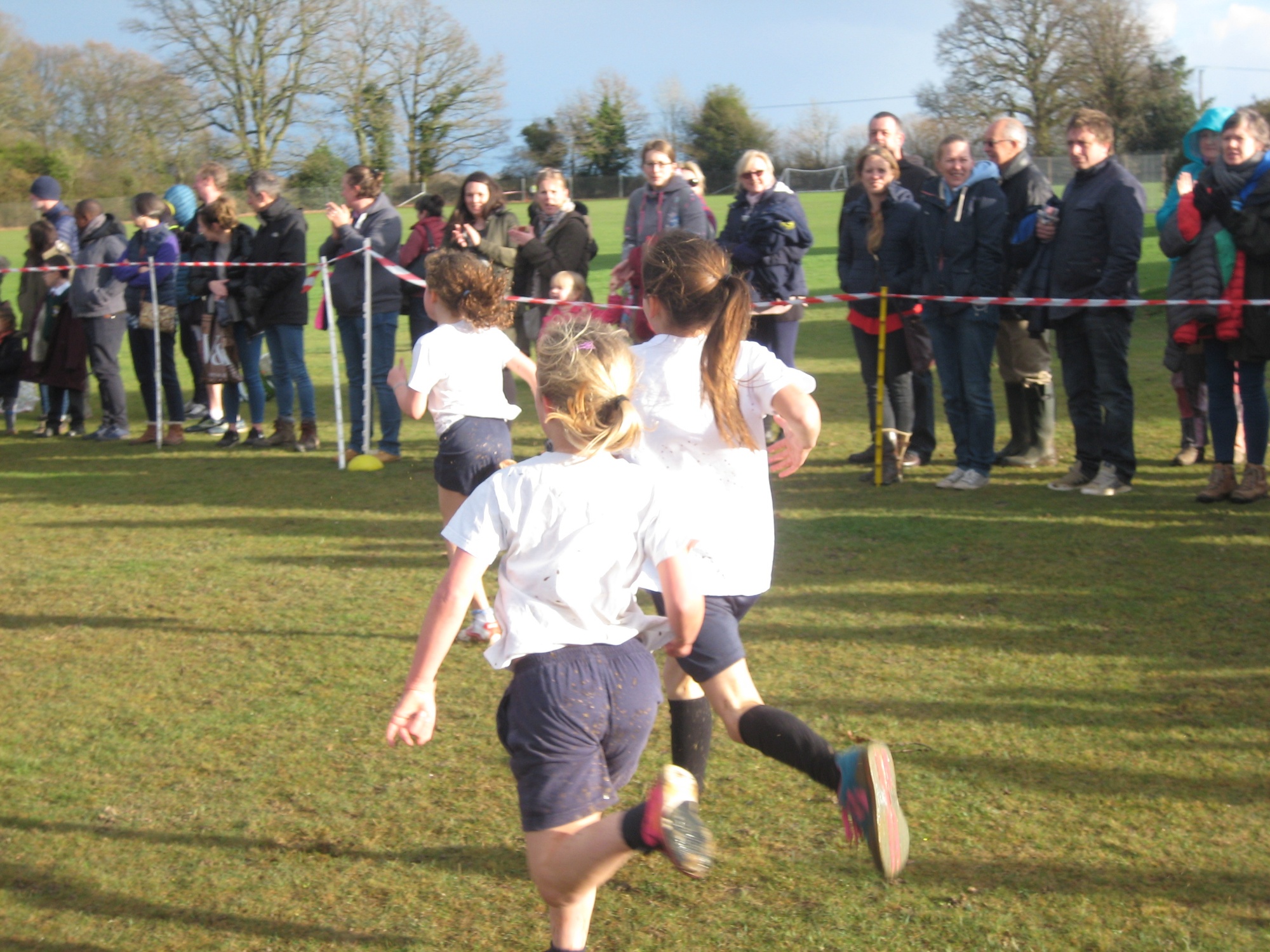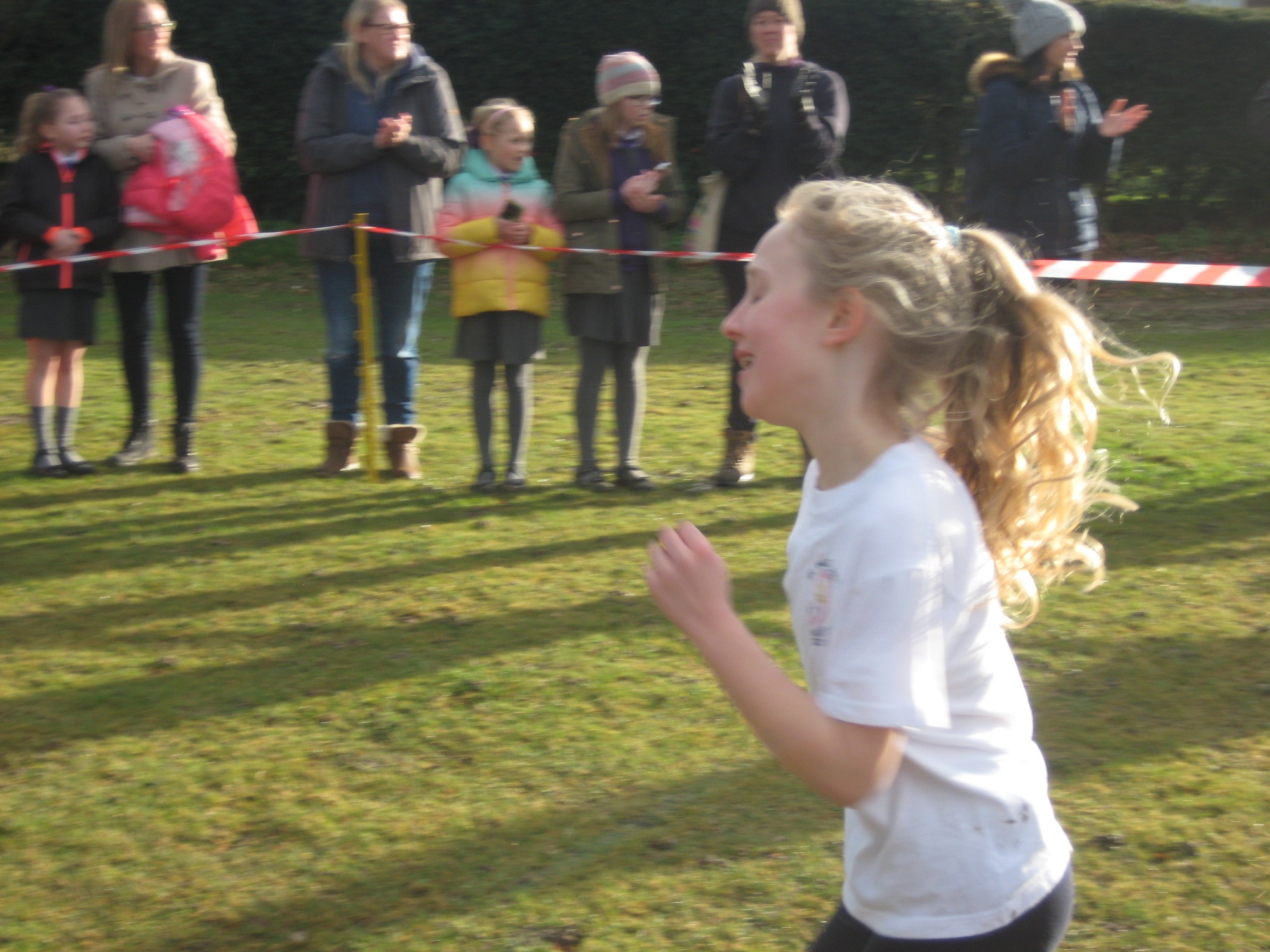 Year 3 and 4 boys did the same; our first student to cross the line was Rory, coming in 8th place.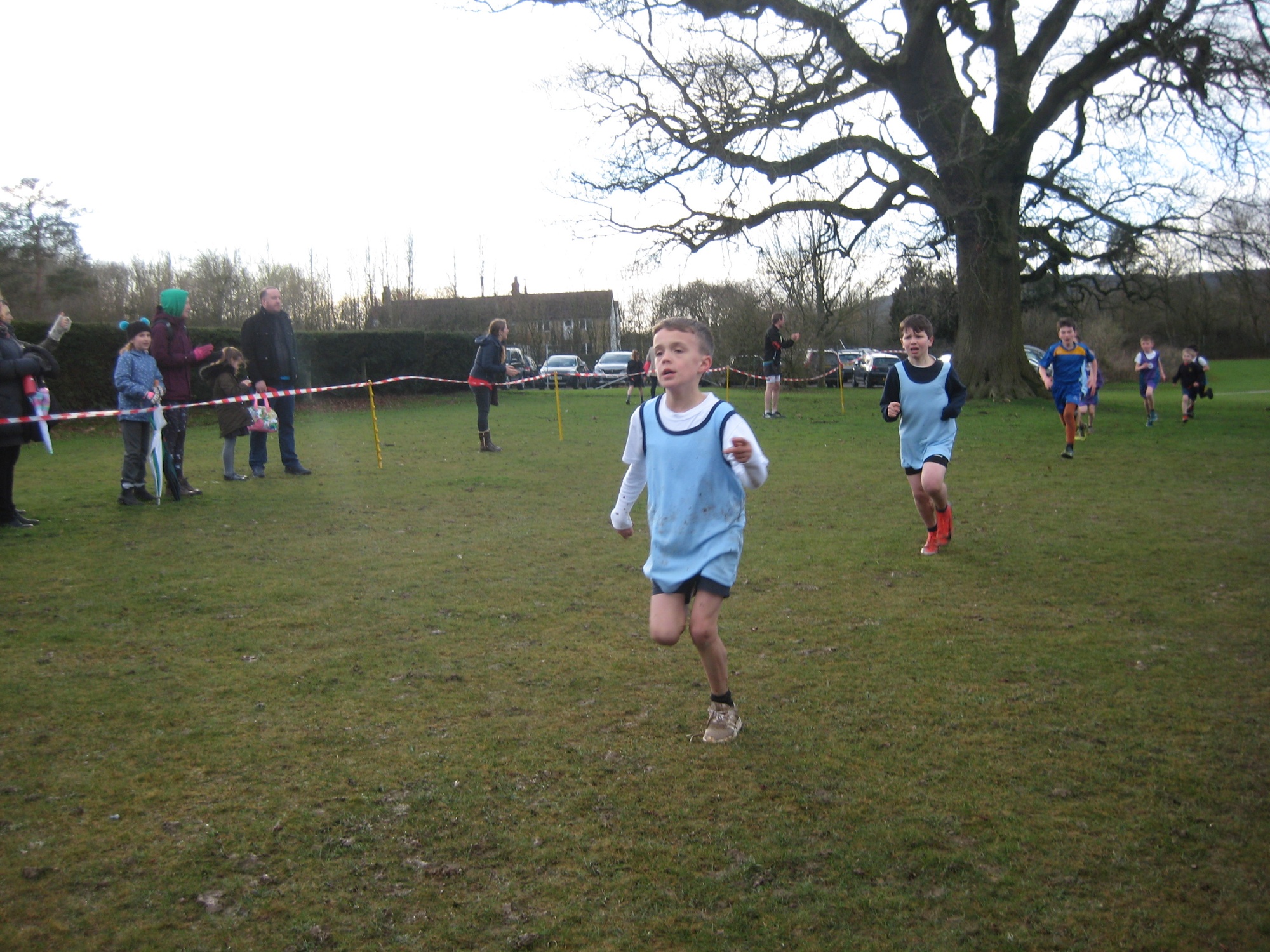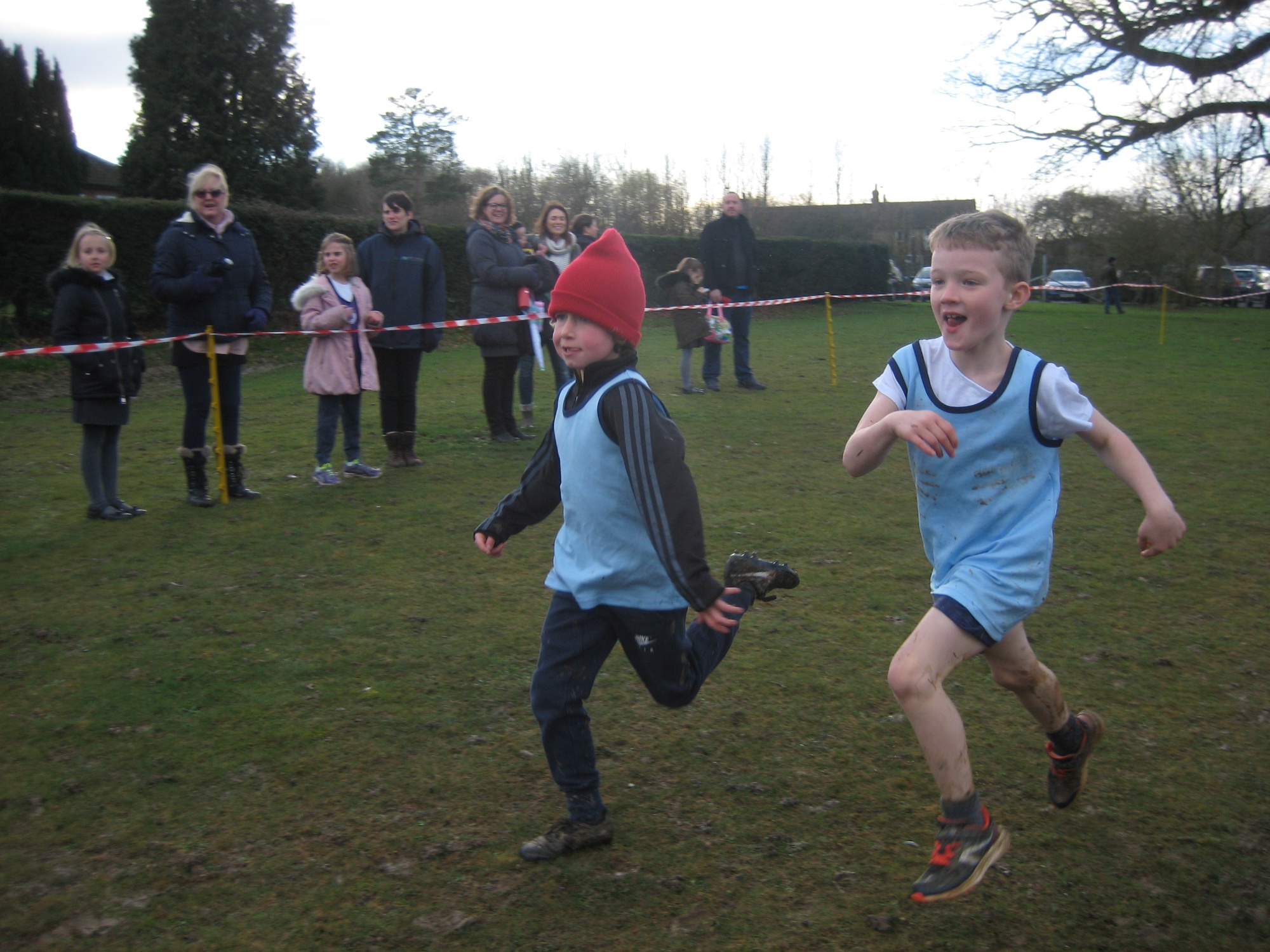 Next was the yr 5\6 girls race this time they had to run 2 laps of the smaller field and 1 lap of the larger field - it was a great race and it went really quickly . Imogen was are first girl to finish in the top the 10.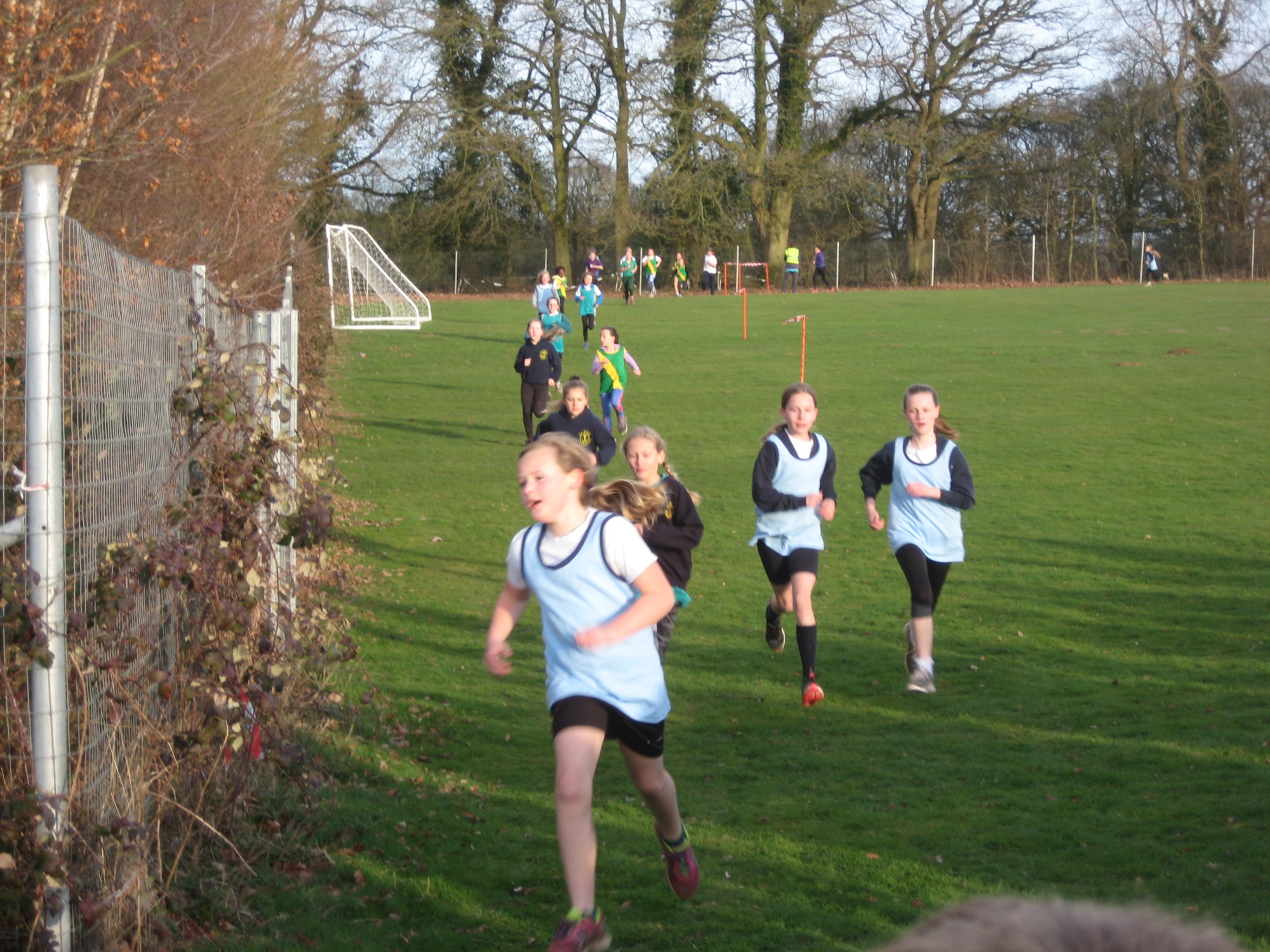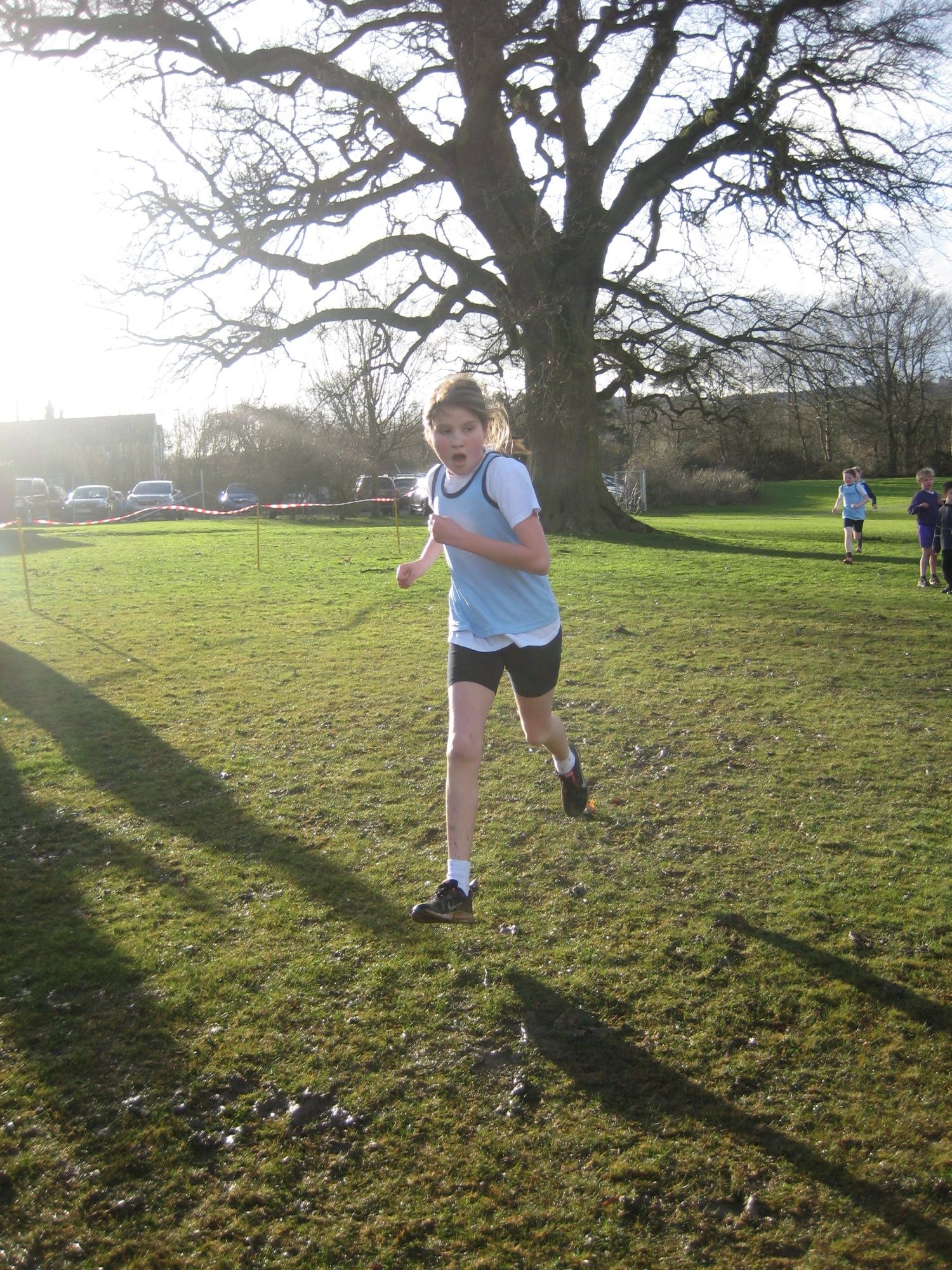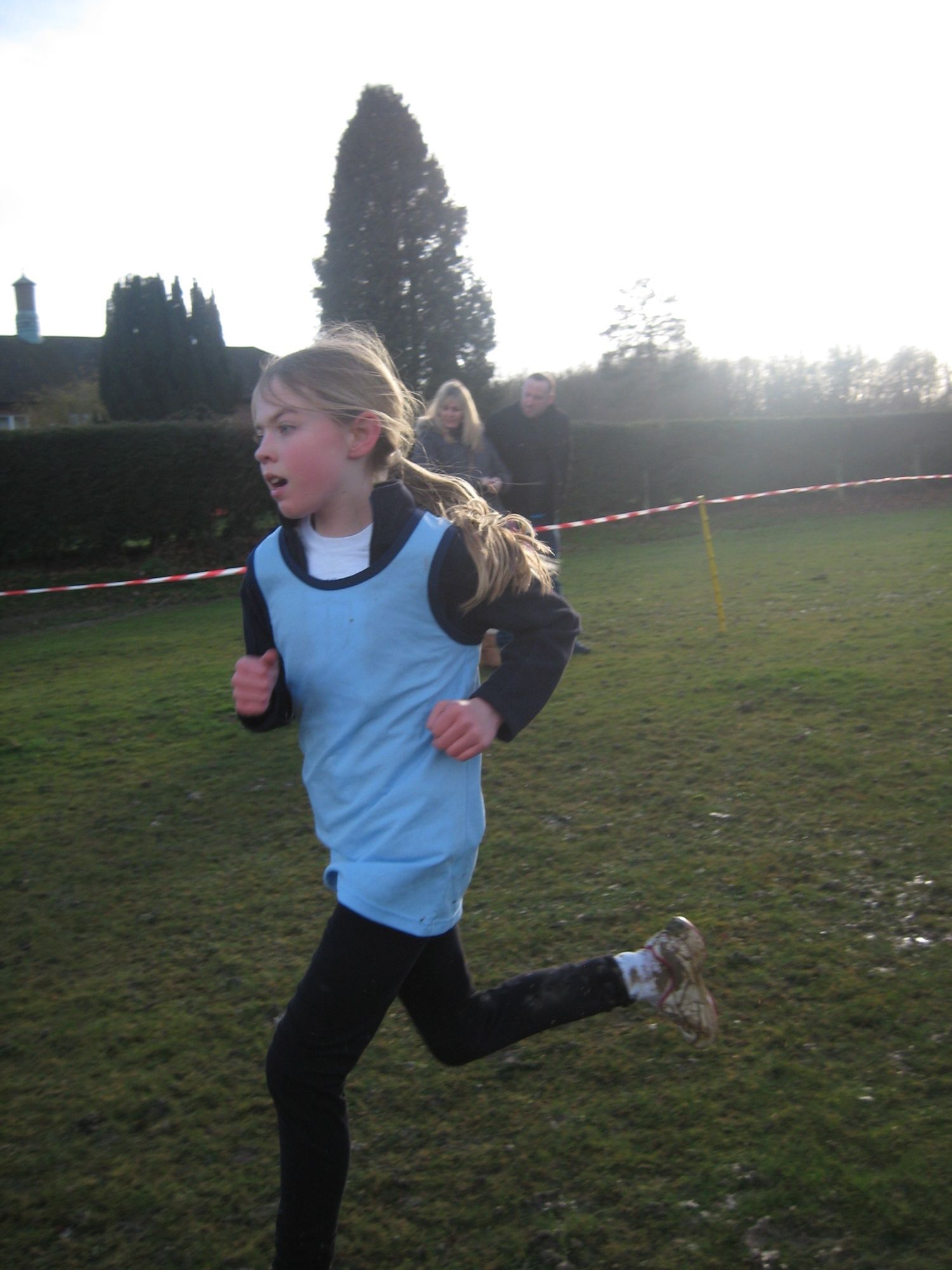 Finally it was the yr 5\6 race for the boys and for the year 6s it was there last race for the school. In this event St Paul's came 1st, 2nd, 3rd and 4th!!!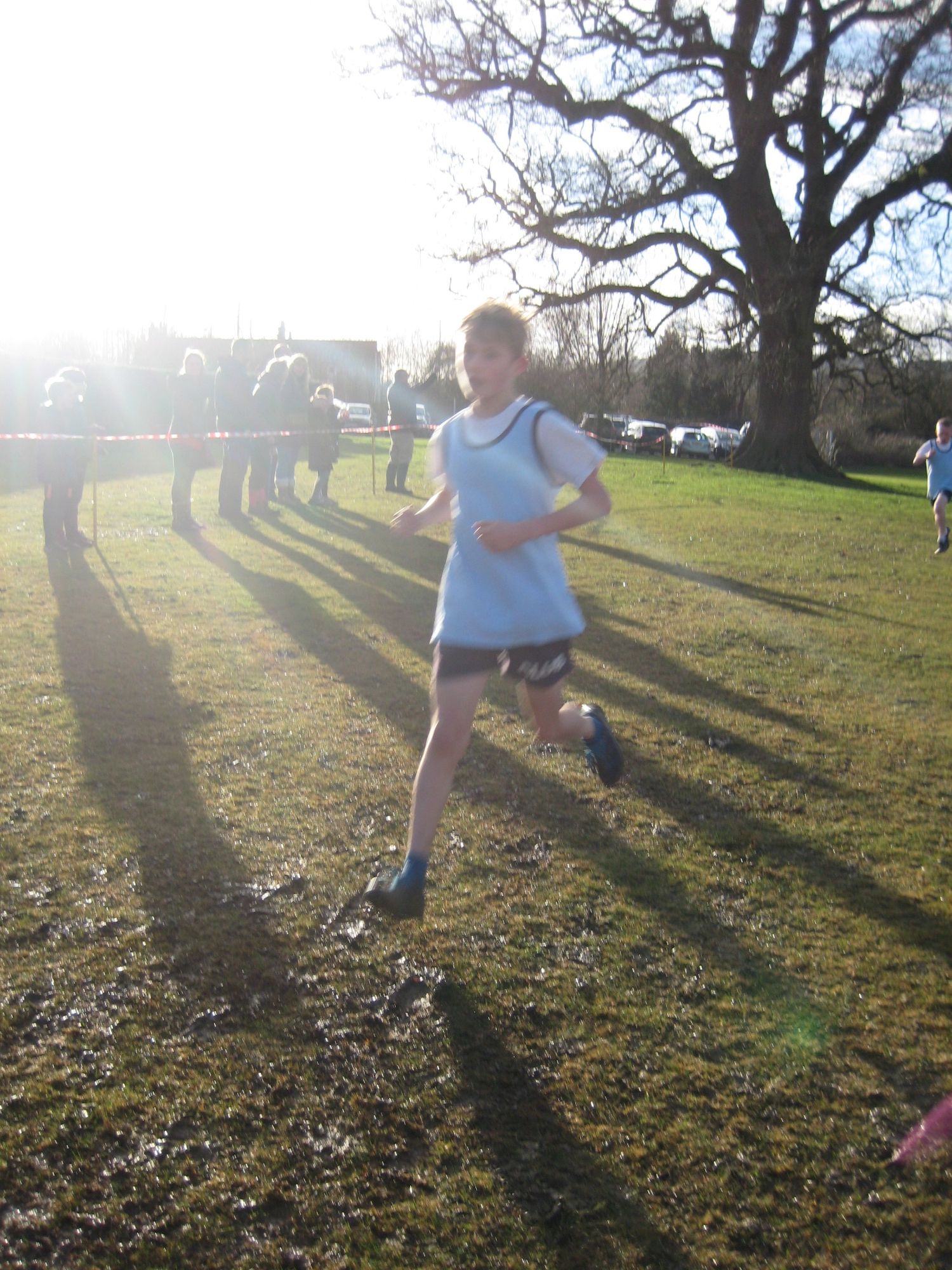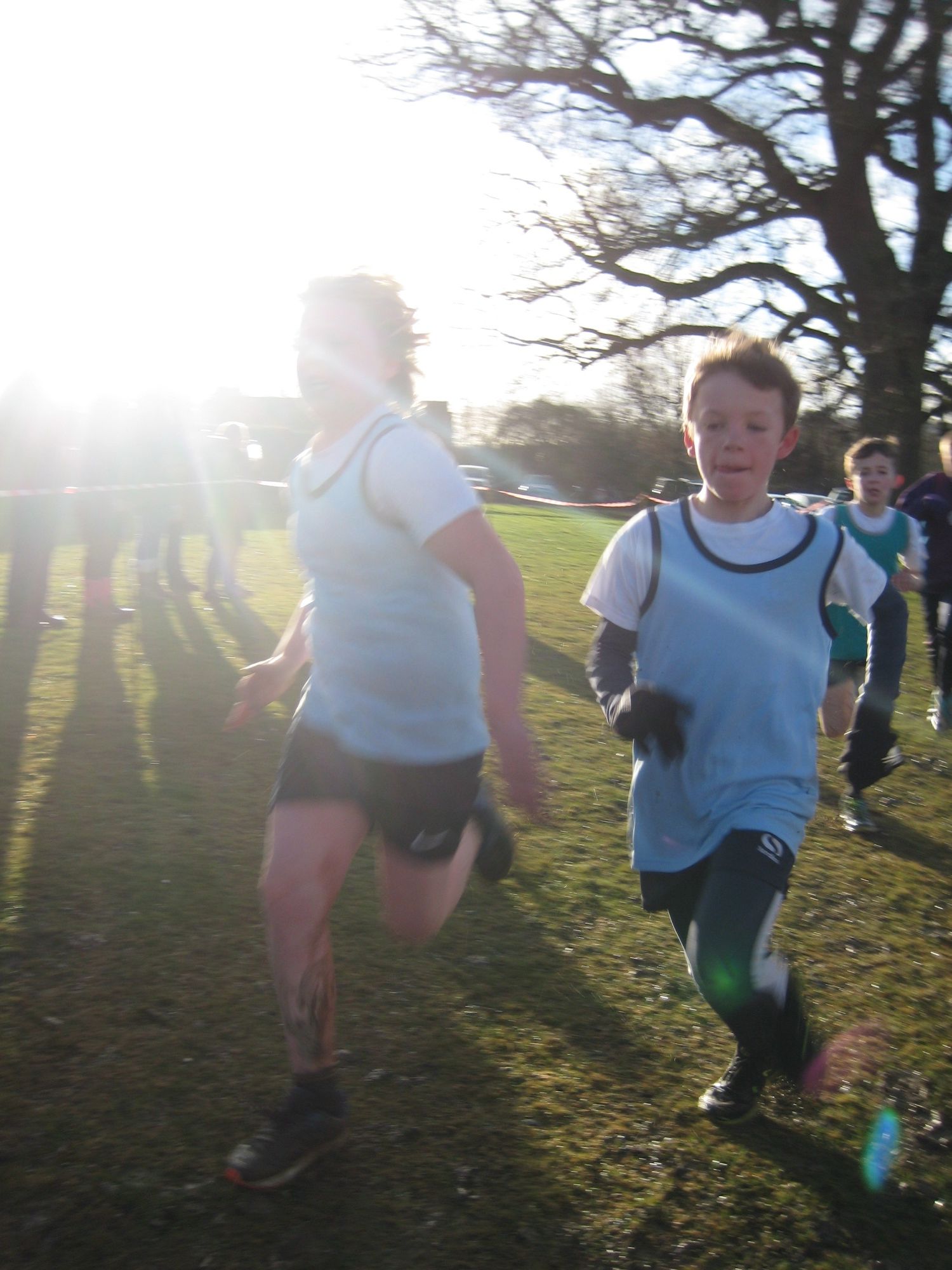 Everyone put all of their hearts into it and everyone tried there best we were all shattered by the end. It was an amazing race. 1st was Lucas from yr 6, 2nd was Samuel from yr 6 ,3rd was Shaun from yr 6, 4th was Joe from yr ,6 and Kian from yr 5 came 7th.
Because it was the last race of the year, we also got the overall results.
There were trophies for the Year 3/4 age group, the year 5/6 age group and the overall school. Amazingly St Paul's won all 3 trophies.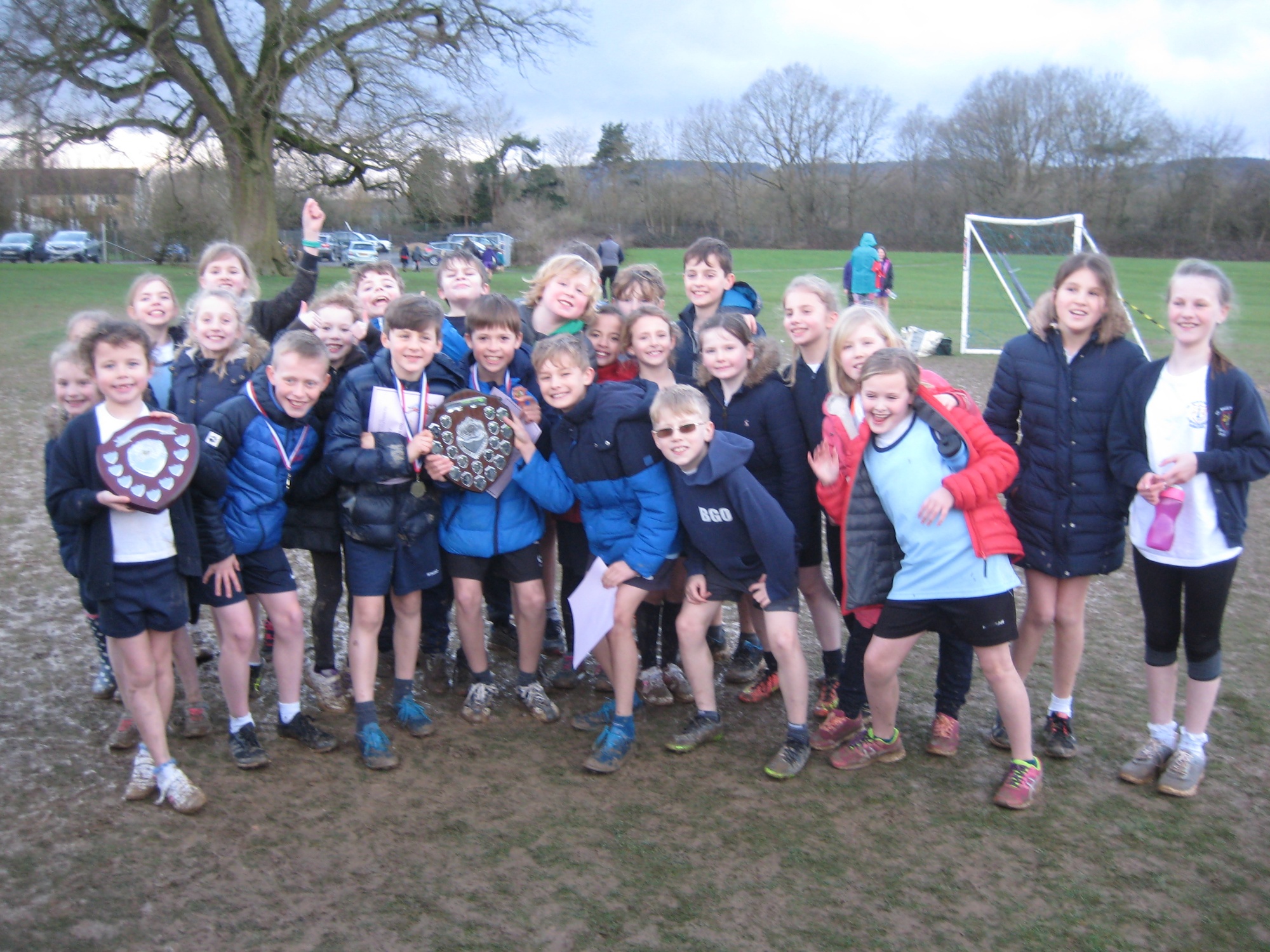 Well done to everyone who took part. You did an amazing job.
Thank you also to Lesley from Mole Valley Athletics Club who helps us train every Wednesday.
Year 5&6 Sports Hall Atletics
Thursday 14th February 2019
Reported by Erica and Phoebe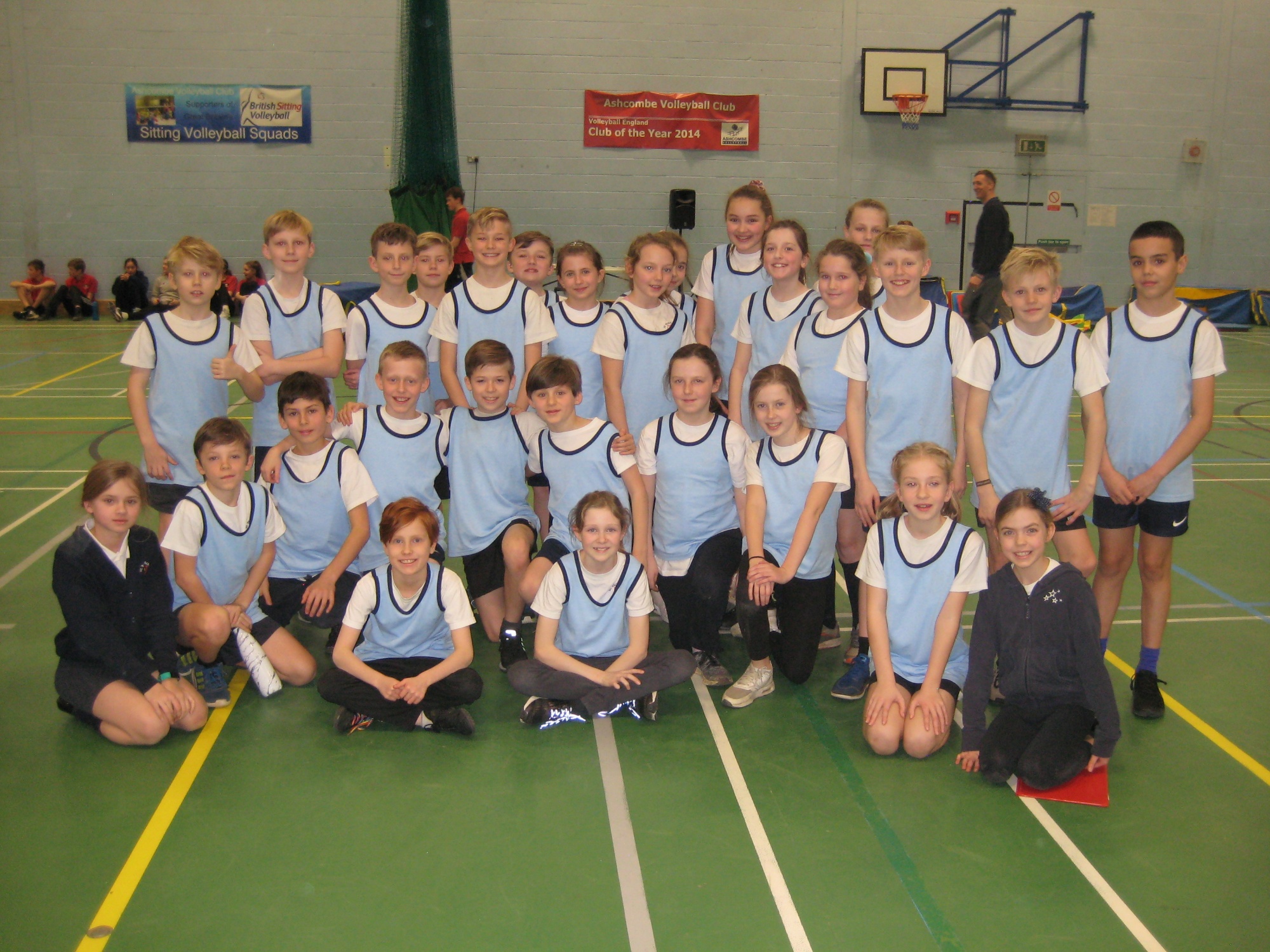 On the 14th of Feb ,years 5 and 6 athletic team went to the Ashcombe to compete in sports hall athletics against 7 other schools. At the start, we had a warm-up of completing the obstacle relay, which was the first event. There were two types of events –track and field. Track consisted of 6 events split up into boy and girl teams; all were relays except the javelin. The 5 field events were chest push, long jump, triple jump, vertical jump and speed bounce.
The first events were the obstacle relay and the teams included Abbie , Sophie Georgia , Stephanie , Jo , Josh and Ruben .After that was the 2x4 race which 2 people run 2 laps and 2 people run 1 lap .This time ,Lexie, Sophie, violet Georgina, Isaac ,Wesley, Lucas and Joe were the competitors. Whilst this was happening, all of the field events were completed by Isaac, Lucas, Sam and Harrison. Next was the six lap paarlauf which consists of two people each running three laps this was completed by Lucas and Sam which they won with first place! For the next five events all the field events were being completed by Violet, Anna y5,Abbie,Sophie,Ruben,Josh,Shaun,Lexi,Ben,Oliver y5,Bella,Elizabeth,Stephanie,Lily-Rose,Wesley,Freddie y5,Georgia and Georgina. Whilst this was happening, the overall and under relay was taking place by Anna, Georgia, Lizzy, Philly, Sam A, Wesley, Josh and Joe. Soft javelin was next, when Lily-rose, Georgia, Georgina, Shaun, Wesley and Freddie y5 were throwing soft javelins across the hall. The last event was the 4x1 relay completed by Violet, Abbie, Lizzy, Philly, Isaac, Harrison, Shaun and Freddie y5.
Lexie y6 said "When you do your event it feels like you did really well but you never know.
Anna y5 said "it was fun and amazing experience."
Mary y10 PE student how was helping out with the race commented it looks like everyone tried their hardest."
The whole team were great sportsmanship's for one and another. And then Phoebe reporter quoted "The best part was watching everyone have fun!"
Overall St Paul's boys came 2nd by two points the end.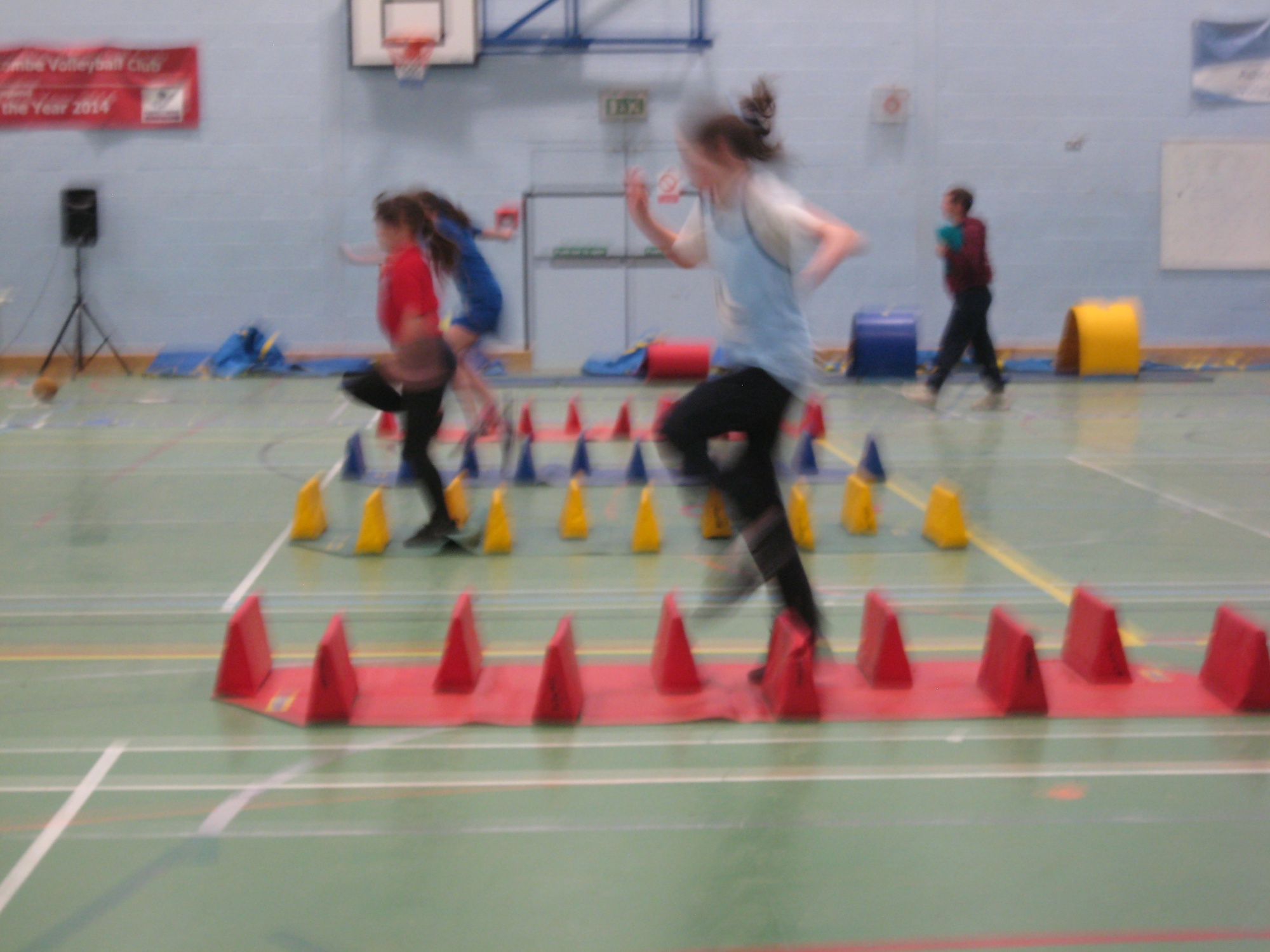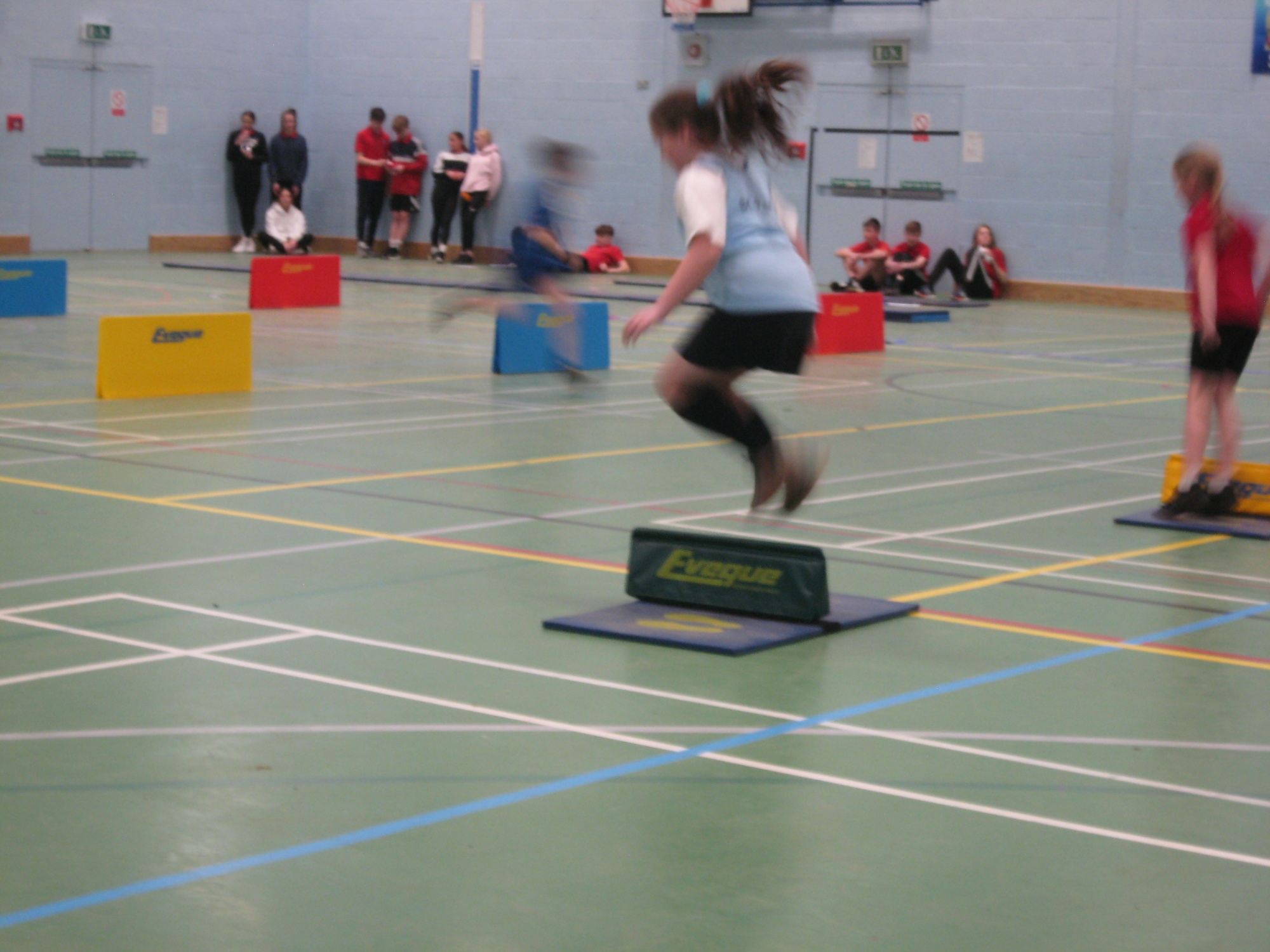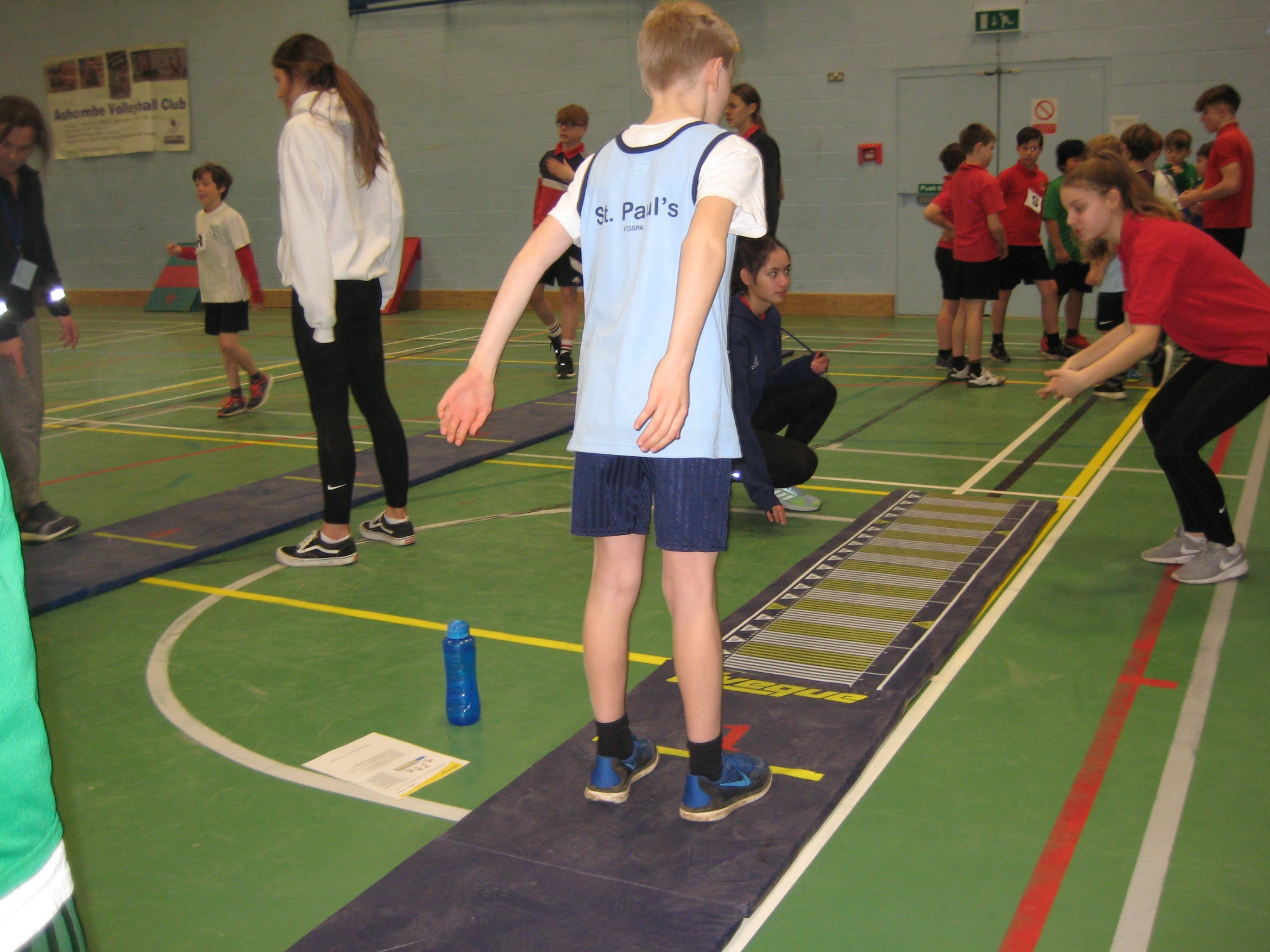 Year 1,2 and 3 Skateboarding
Wednesday 12th February 2019
Reported by Jessica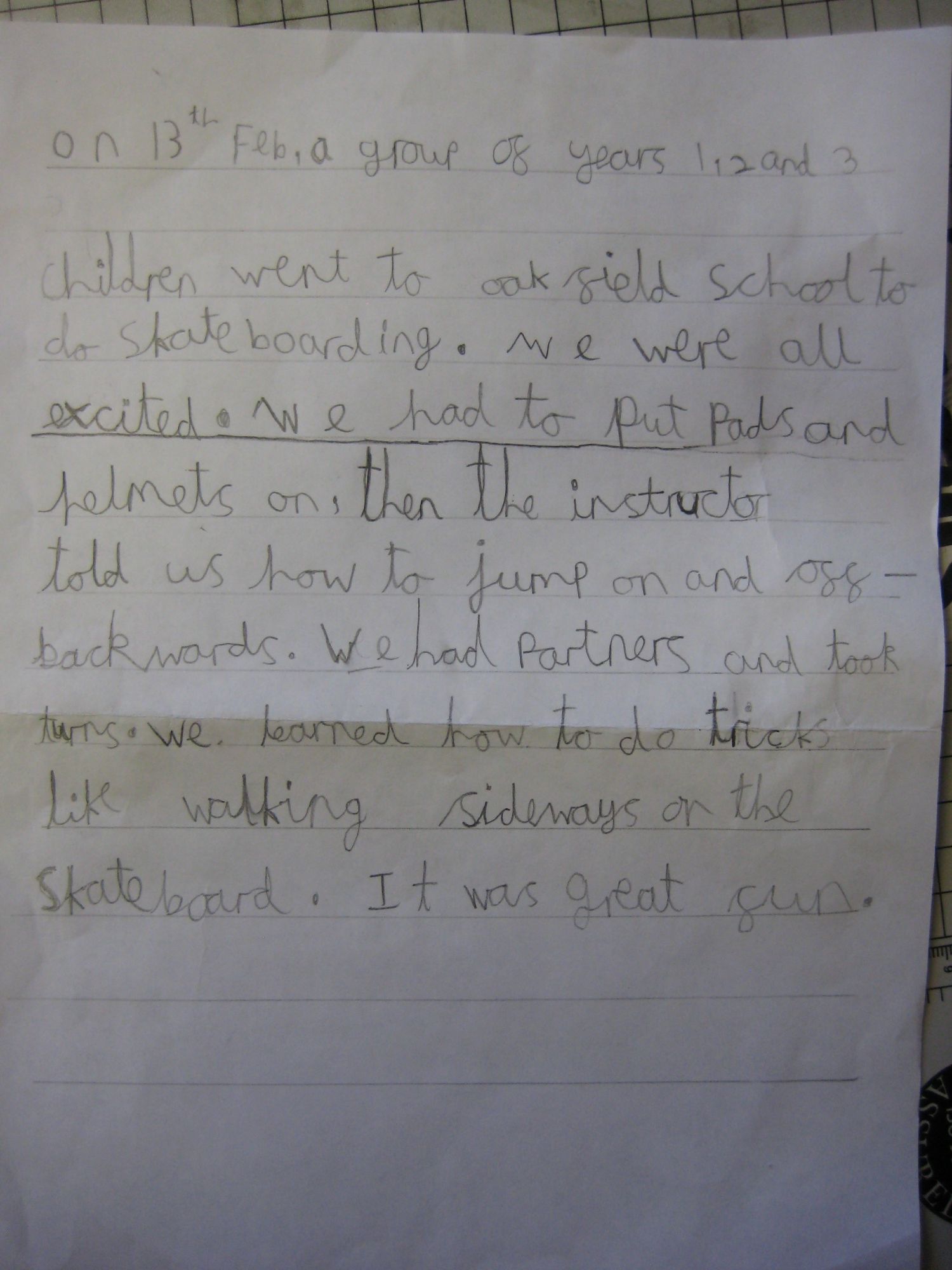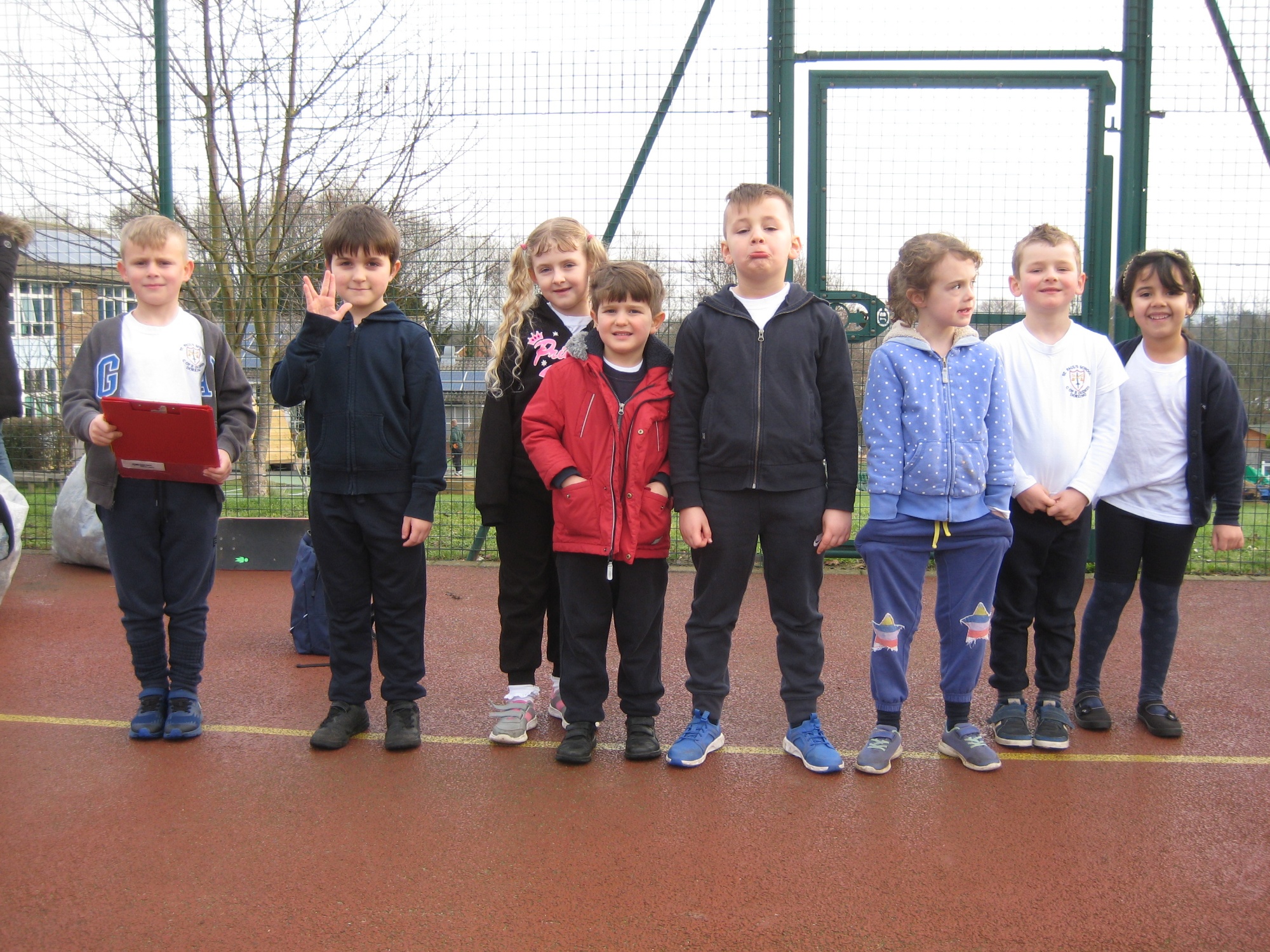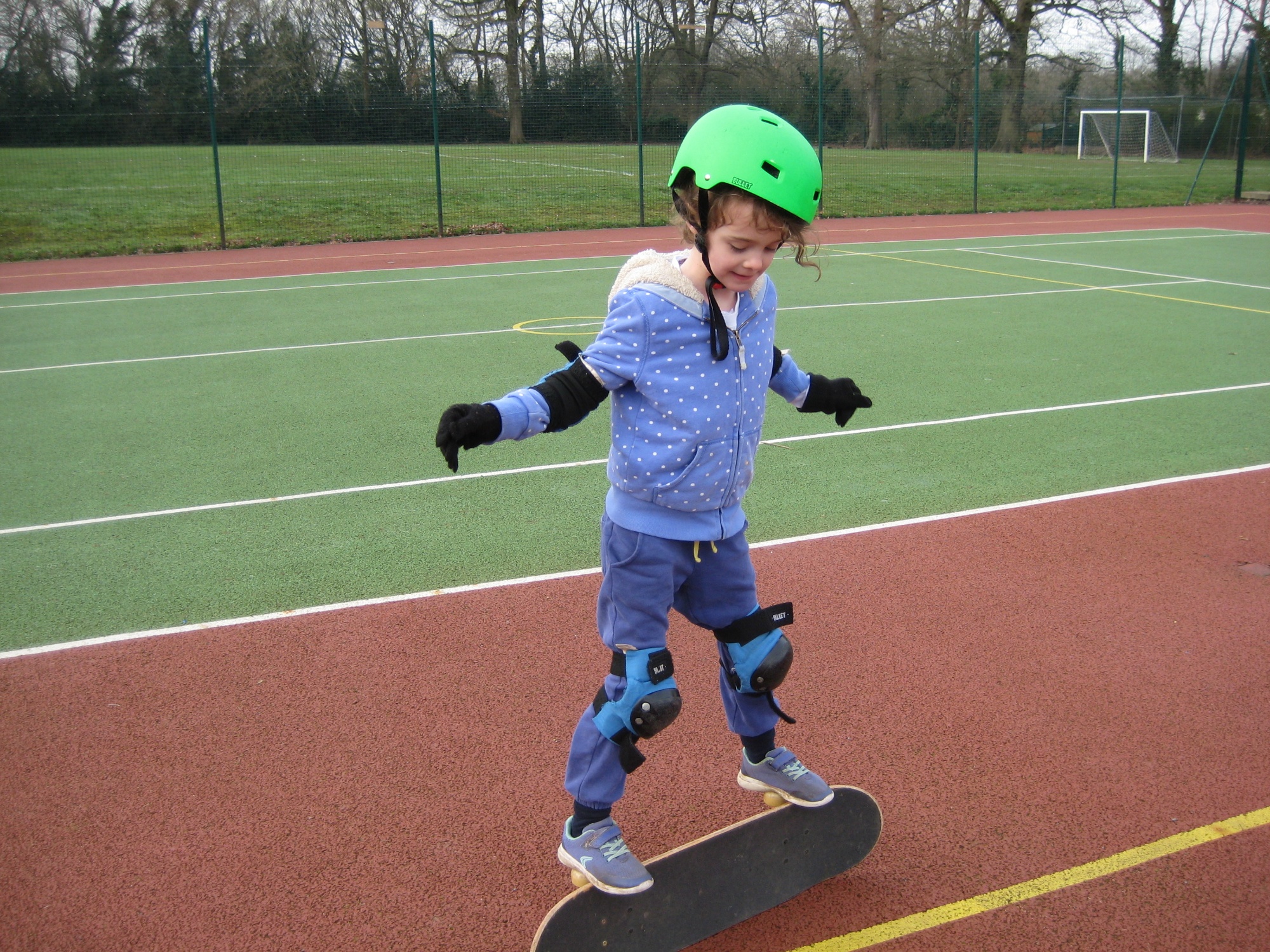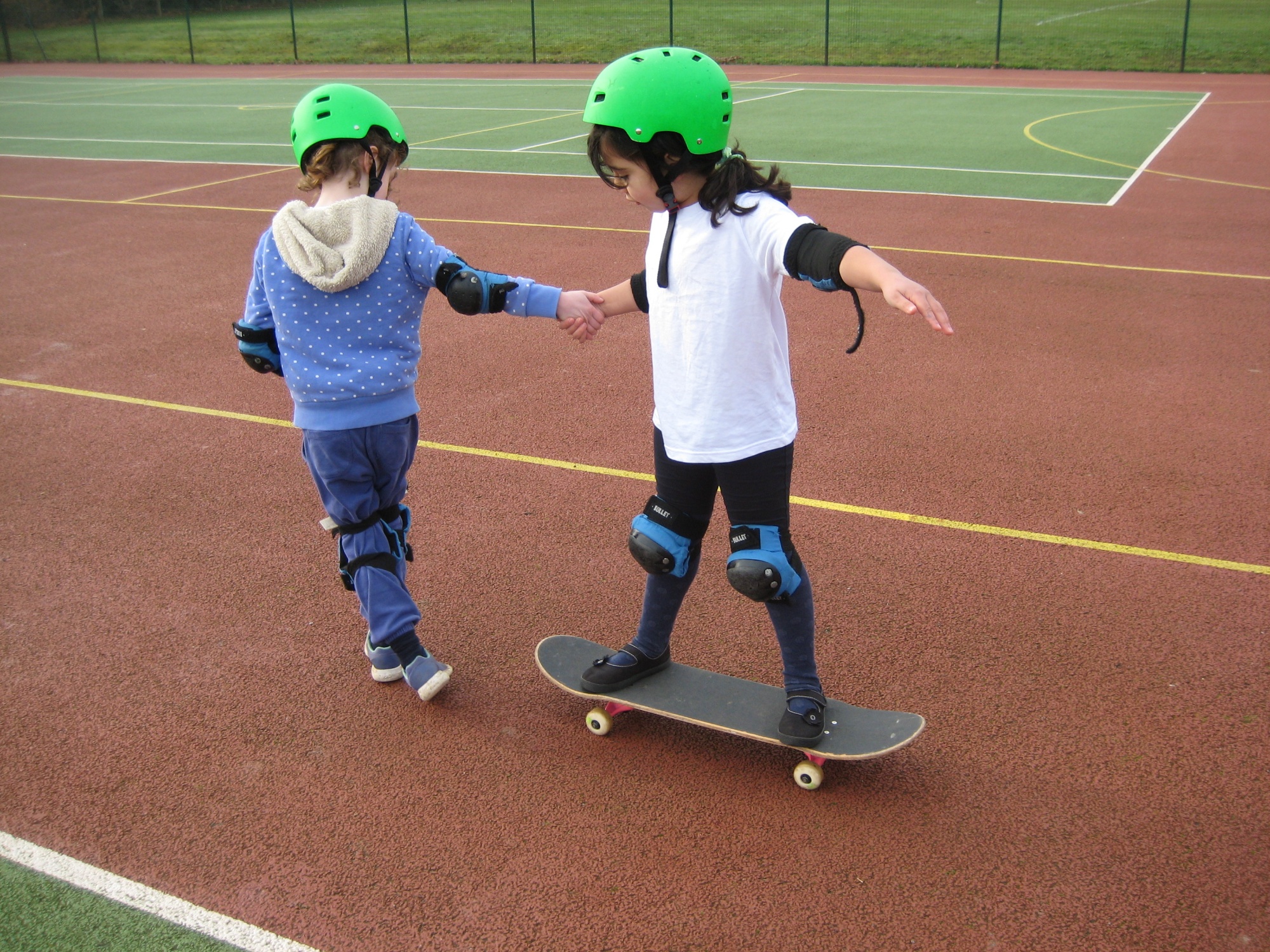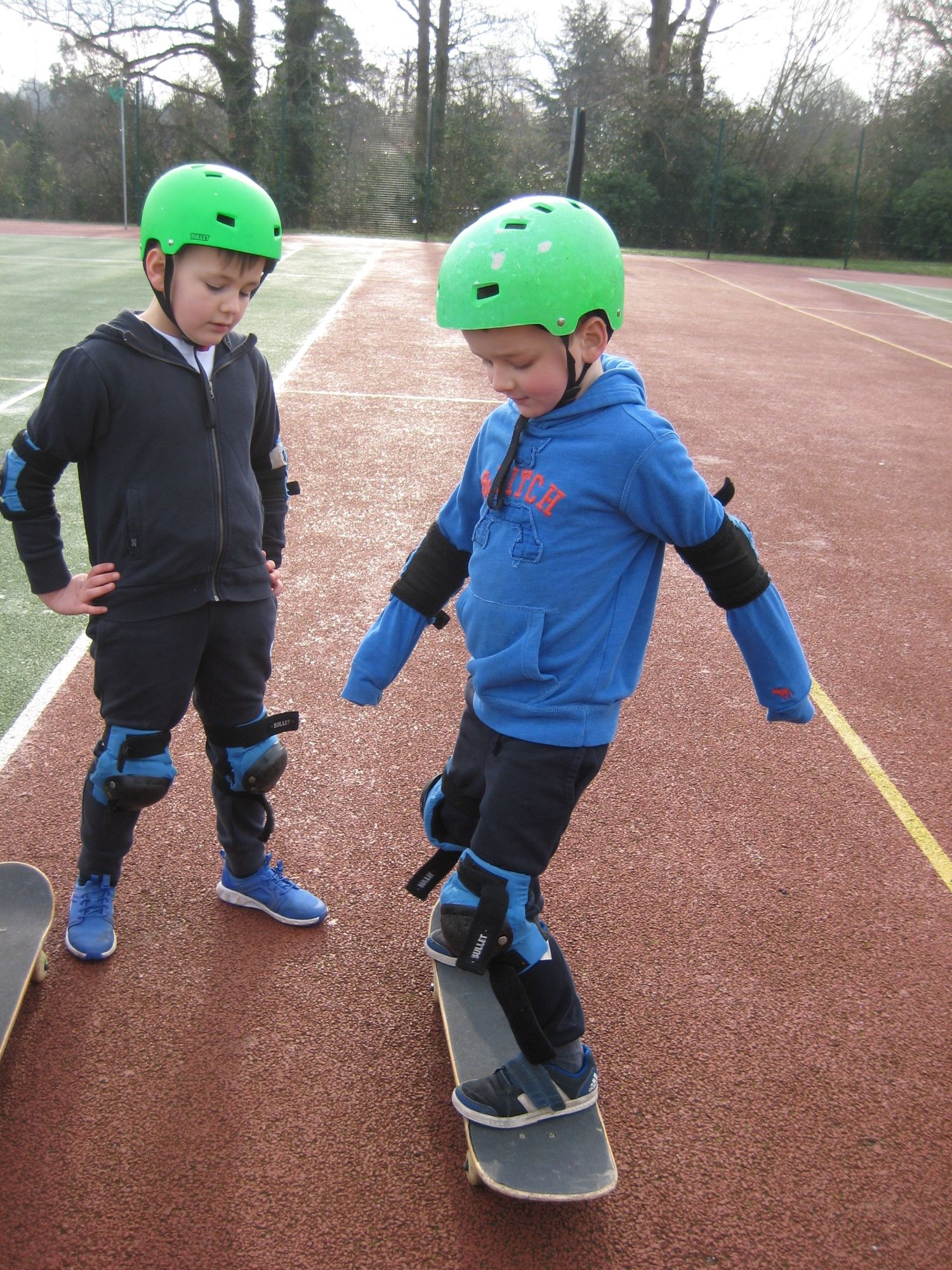 Year 5 and 6 Hockey Tournament
St John's School
18h January 2019
Reported by Ethan - Year 5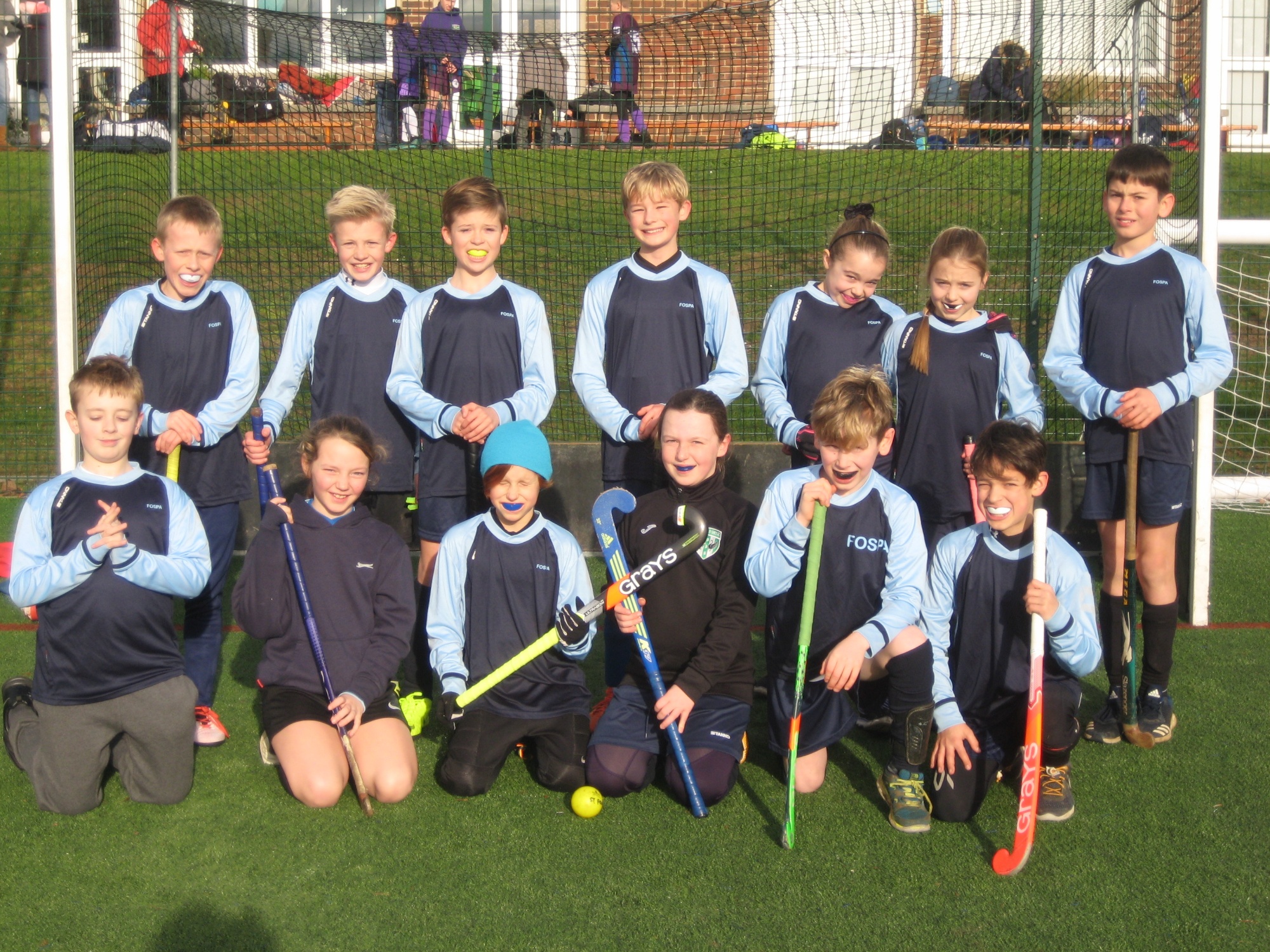 The Year 5 and 6 A and B teams went to the tournament with great excitement. They has been practising so hard on the run up to the tournament and knew that both teams had good skills and game play.
It was a pretty cold day so we got straight on to the pitch to start warming up. It wasn't long before the first games started. Neither team was playing the first set of matches so it was a good chance for them to check out the skills from other schools.
A TEAM
Surrey Hills A v St Paul's – We won 4:0
St Martin's v St Paul's – We won 2:0
North Downs B v St Paul's – We won 4:0
St John's v St Paul's – We won 8:0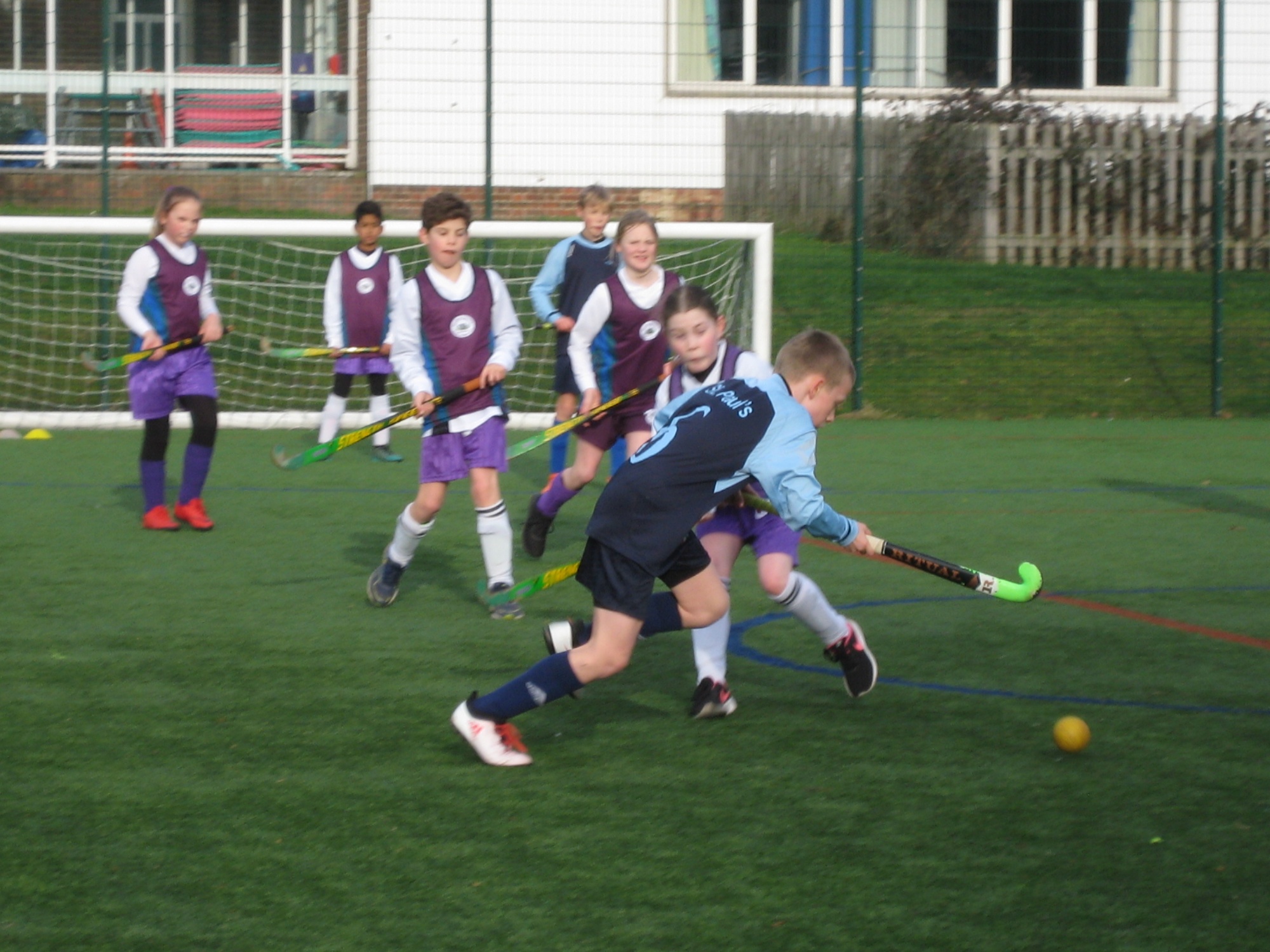 B TEAM
North Downs A v St Paul's – We won 2:1
St Johns A v St Paul's – We won 1:0
Surrey Hills B v St Paul's – We lost 2:1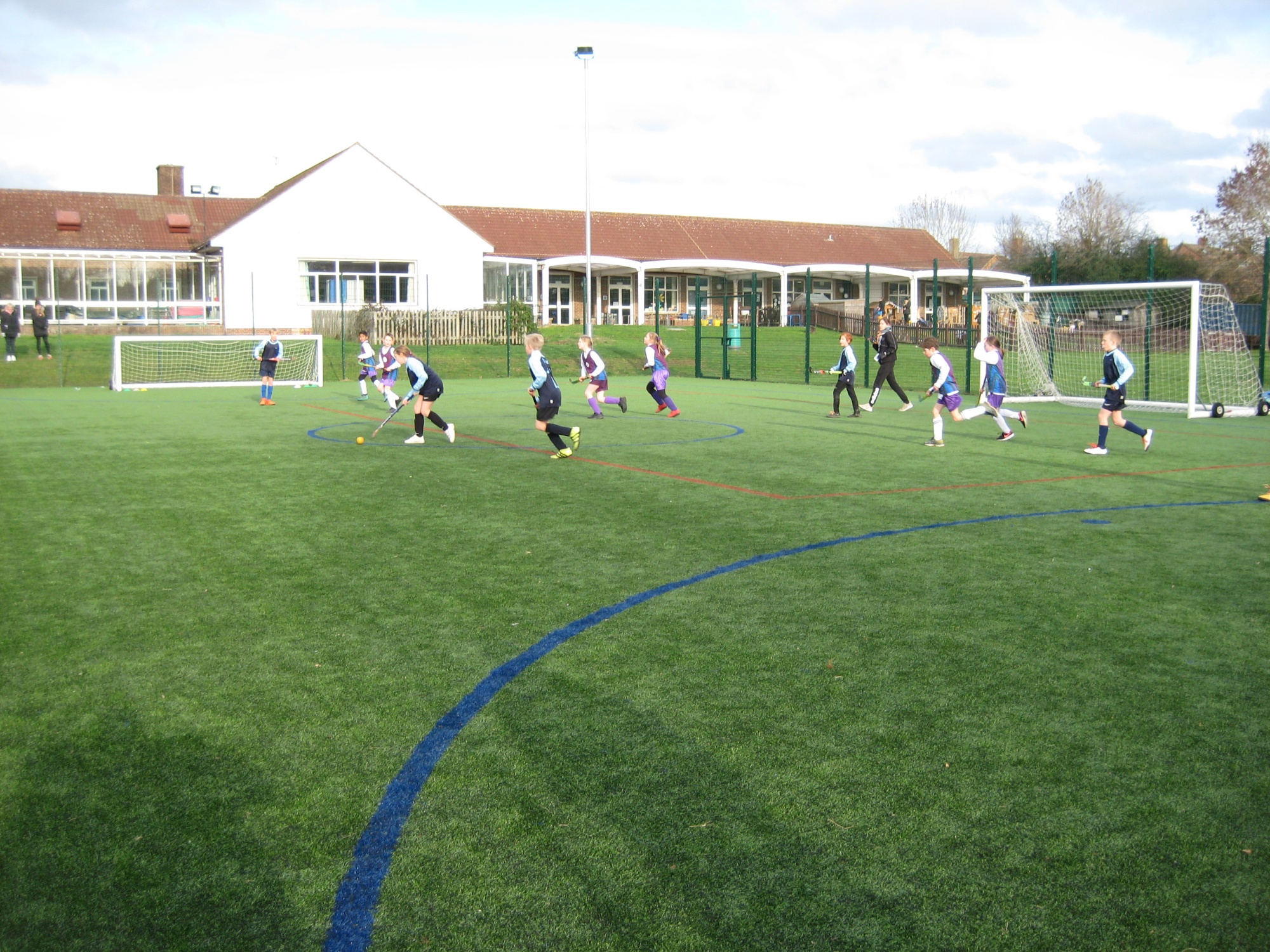 Due to our results during the first round it meant that both teams got into the semi-finals.
St Paul's A played against St John's A, winning 3:0
St Paul's B played against St Martin's, which was a very close match. This game had to go to golden goal in extra time, where St Paul's managed to get the winning goal.
Reality hit, when we realised that both St Paul's A and St Paul's B would play each other in the finals! What an achievement.
Amazing sporting values were seen throughout the matches and all the players played with determination.
At the end whistle the match was drawn at 2:2.
Both teams won the GOLD!!!!!!!!!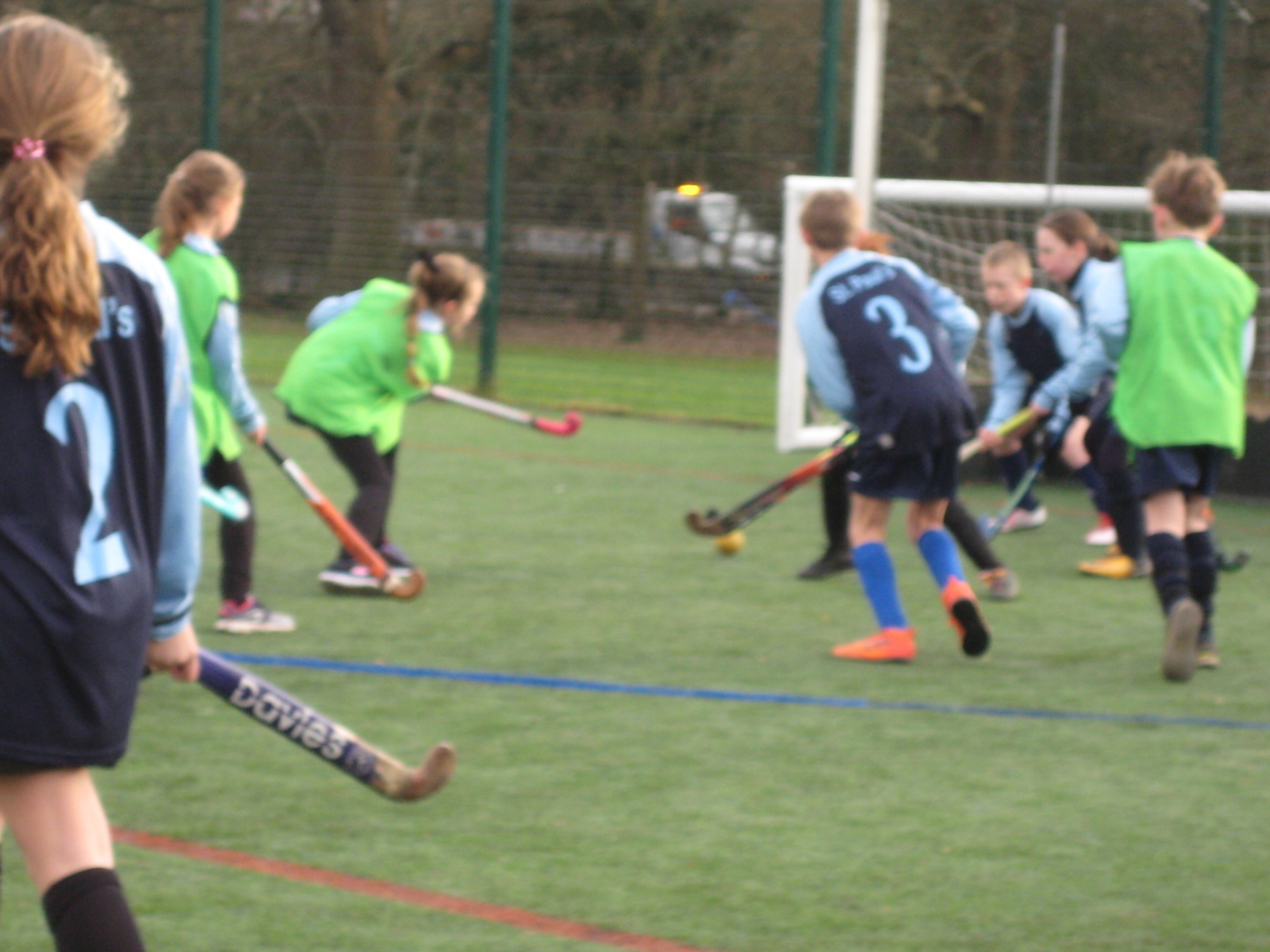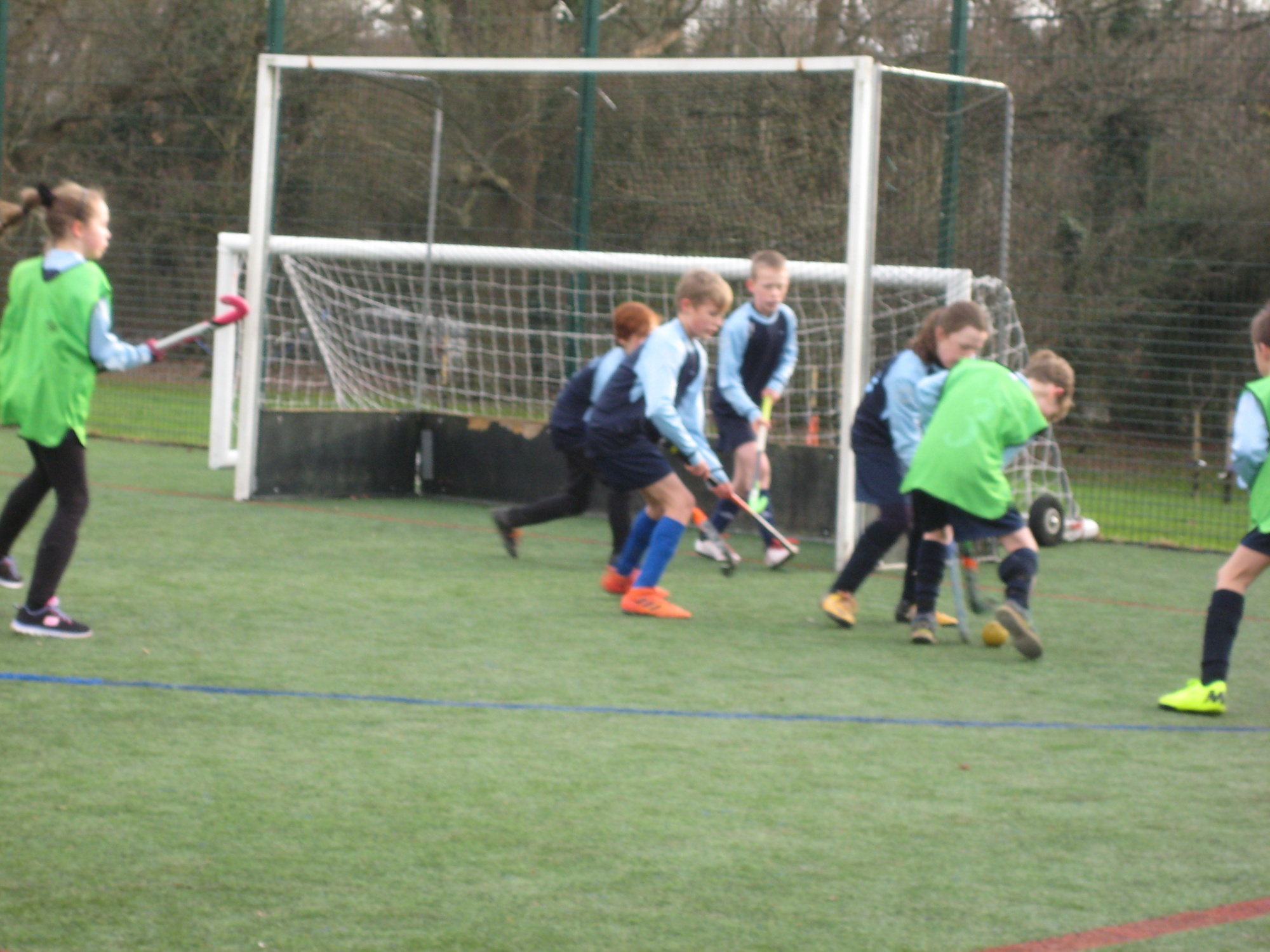 As the reporter, I was very proud of the team and I'm really looking forward to reporting on the county finals match later in the year.