SPORTS REPORTS 2021/22
29th November 2021
On Monday, 7 children from year ¾ and 7 children from year 5/6 took part in the Dorking Schools gymnastics competition. After weeks of practising with Mrs Winterage, the children were ready! They looked so smart in their new leotards as they confidently completed their three routines: body management, floor and vault. The children helped each other practise between the events and showed great respect to the other 3 schools competing. Overall, both year groups came third. Well done girls.
KS1 Virtual Multi-skills competition
This week, KS1 has had lots of fun completing a virtual multi-skills competition with other schools in Dorking. All the children in KS1 took part and enjoyed challenging themselves. Well done everyone!
An amazing effort St Paul's - we came 3rd!!!
19th November 2021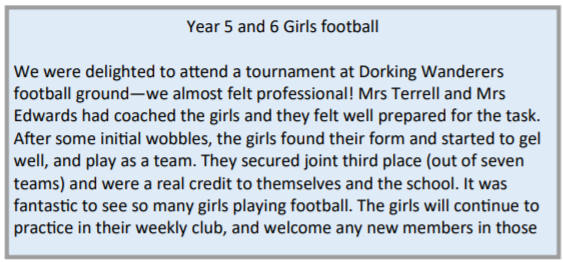 18th November 2021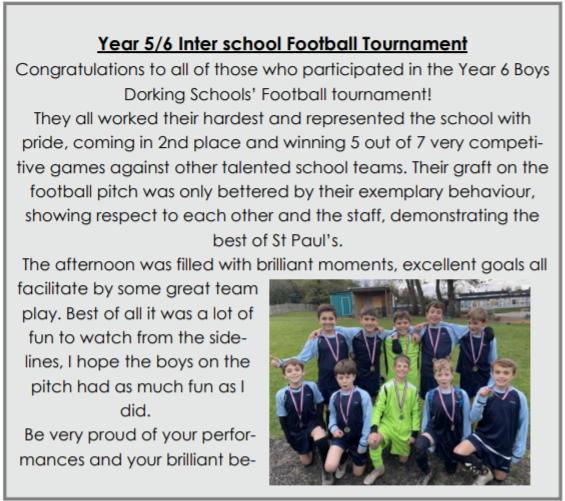 8th November 2021