Governors
Our Governing Body
St Paul's Governing Body is made up of 12 people drawn from parents, representatives of the parish of St Paul's Church, members of the local community and staff, including our headteacher.
Each governor brings a wide range of knowledge, experience and skills to their role and all, apart from our two staff governors, work in a voluntary capacity. They undertake regular training and perform their role with great enthusiasm and energy.
The Role of Governors
Governors work in close partnership with the school, supporting and challenging the school to ensure the highest achievement for all our children. They work with the headteacher to set the vision, ethos and strategic direction of the school and hold her to account for the educational performance of the school. They oversee the financial performance of the school and ensure that the school's funds are well spent.
The Work of Governors
The governing body meets seven times a year as a Full Governing Body.
During these meetings, governors provide strategic oversight of the school's staffing, curriculum, pupil data and the quality of teaching, health and safety and safeguarding, alongside overseeing the strategic management of the school's buildings and budget. Smaller committees of governors also meet to oversee Staff Pay, Head Teacher Performance and Admissions.
All governors monitor the day-to-day work of the school by visiting at least once a term during the school day and at other times to talk to members of staff, visit classrooms, speak with children and look at their work.
Governors attend school events such as assemblies, the Musical Celebration in the Spring term, the school production in the Summer term and the major religious festivals. They are involved in staff recruitment.
Helen Wharmby, one of our co-chairs of governors, meets regularly with other chairs of local schools' governing bodies. In addition, governors also participate in the activities of the Dorking Schools' Partnership and the Diocese of Guildford.
Governors' Five-Year Plan
In July 2019, governors approved a Five-Year Plan which sets out the governing body's ambitions and aspirations for the school.
Developed in conjunction with the school's senior leadership team, this plan considers all areas of school life and provides a framework and focus for the strategic priorities of the school's annual Development Plan.
The aim of the Five-Year Plan is to deliver on the governors' and leadership team's vision for the school – that St Paul's consistently provides an environment which inspires learning and nurtures wholeness.
If you would like to speak to a governor, please ask the school office and they will arrange for a governor to contact you. Alternatively, you can e-mail the clerk to the governors - clerk@stpauls-dorking.surrey.sch.uk
Governor Profiles
Fiona Ruddock - Chair of Governors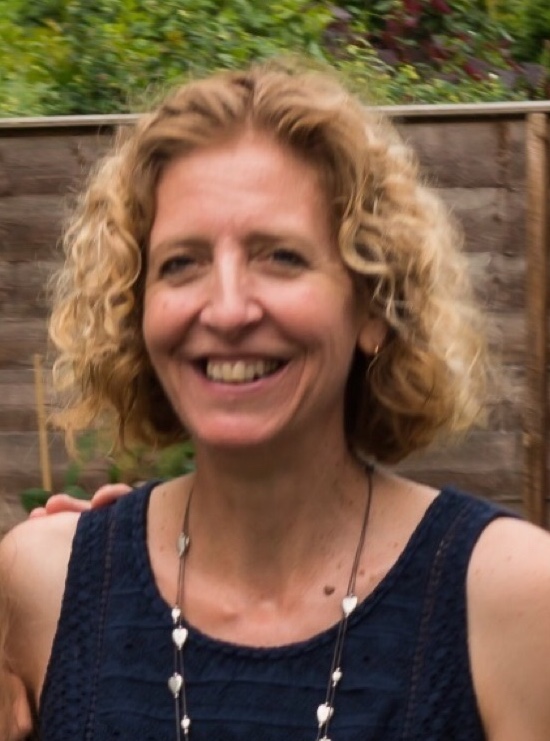 Fiona was appointed a governor in 2017 and is a foundation governor, appointed by St Paul's Church. Fiona has two children, one of whom is in year 5 at St Paul's, whilst the other now attends the Ashcombe.
Fiona has a social work background and has worked for Local Authority Children's Services for 13 years. Most of this time was spent working with Looked After Children, but she has also worked with children with disabilities, and she currently works with Adoptive and Special Guardianship children and their families. Fiona believes it is important for every child to access all areas of school life - learning, play, extra-curricular activities, and so on – and if necessary, have the support they need to be able to do so.
Fiona was previously Safeguarding Officer for St Paul's Church. Currently she helps out with the Sunday group for 3 to 7 year olds.
In her free time, Fiona enjoys reading, catching up with friends, spending time with her family, jogging and Pilates.
Fiona is on the Governors' Learning Committee, and has particular responsibility for Looked After Children, Young Carers, and children with special educational needs and disabilities.
Ann Alden- Headteacher
Ann took up the appointment of Headteacher at St. Paul's in April 2018.
Prior to joining St. Paul's, Ann taught for over 25 years in a number of schools in Surrey, with a wide range of leadership responsibilities. She is a Maths Specialist teacher as well as having taught from EYFS right through to Year 6.
Alex Cacouris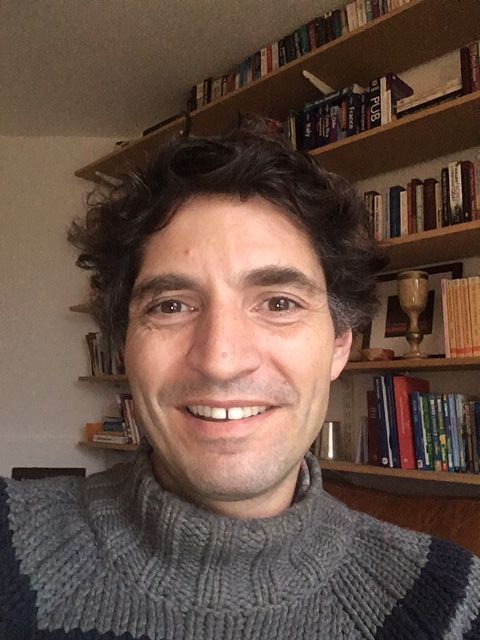 Alex has been an ex-officio governor on the board of Governors since October 2019 with responsibility for the school's Christian Distinctiveness and Staff & Pupil wellbeing. He is married with three children.
Alex is Associate Vicar of St Paul's Church and very proud of the strong and positive links the school and church have, learning and supporting each other. He is keen to explore how we can positively support one another.
In his spare time he enjoys walking, family and a new discovery – log chopping.
Jeremy Herbert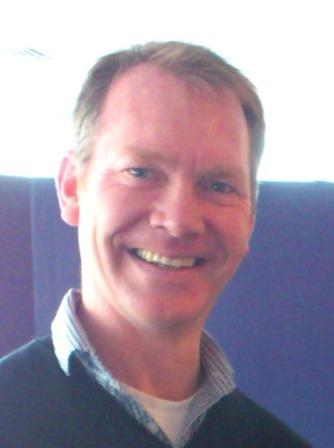 Jeremy became a governor in February 2007 and is a foundation governor appointed by the church.
He has 3 children, all of whom attended St Paul's. Jeremy is chair of the Learning Committee and has specific responsibility for Admissions at St Paul's.
Jeremy is a regular spectator of St Paul's Panthers football team and a member of St Paul's church. He is proud that the children are always cheerful and local residents have commented on this. It gives the school a happy welcoming atmosphere.
Nichola Johnston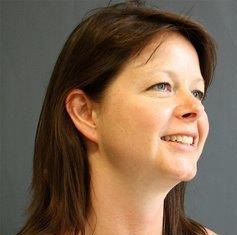 Nichola was elected parent governor in November 2017 and is a member of the Resources Committee. She is responsible for finance, regulatory matters and communications. She has initiated regular parent / governor surgeries and dialogue with parents. Nichola is also a trustee of the St Paul's School Trust Fund, and a FOSPA committee member.
Nichola is a clinical negligence and employers' liability lawyer representing NHS Trusts in clinical negligence and personal injury claims. She conducts her own advocacy in Court, and has many years' experience in conducting forensic investigations, negotiating, advising and communicating with stakeholders.
Nichola has two children at St Paul's, one in year 5 and one in year 6. She is very proud of the effort, work and behaviour that is observed of all children on school visits and the tremendously loyal and dedicated staff at St Paul's.
In her rare moments of spare time, Nichola enjoys running, long walks, pub lunches and Grey's Anatomy!
Nichola can be contacted at njohnston@stpauls-dorking.surrey.sch.uk
Steve Lister - Vice Chair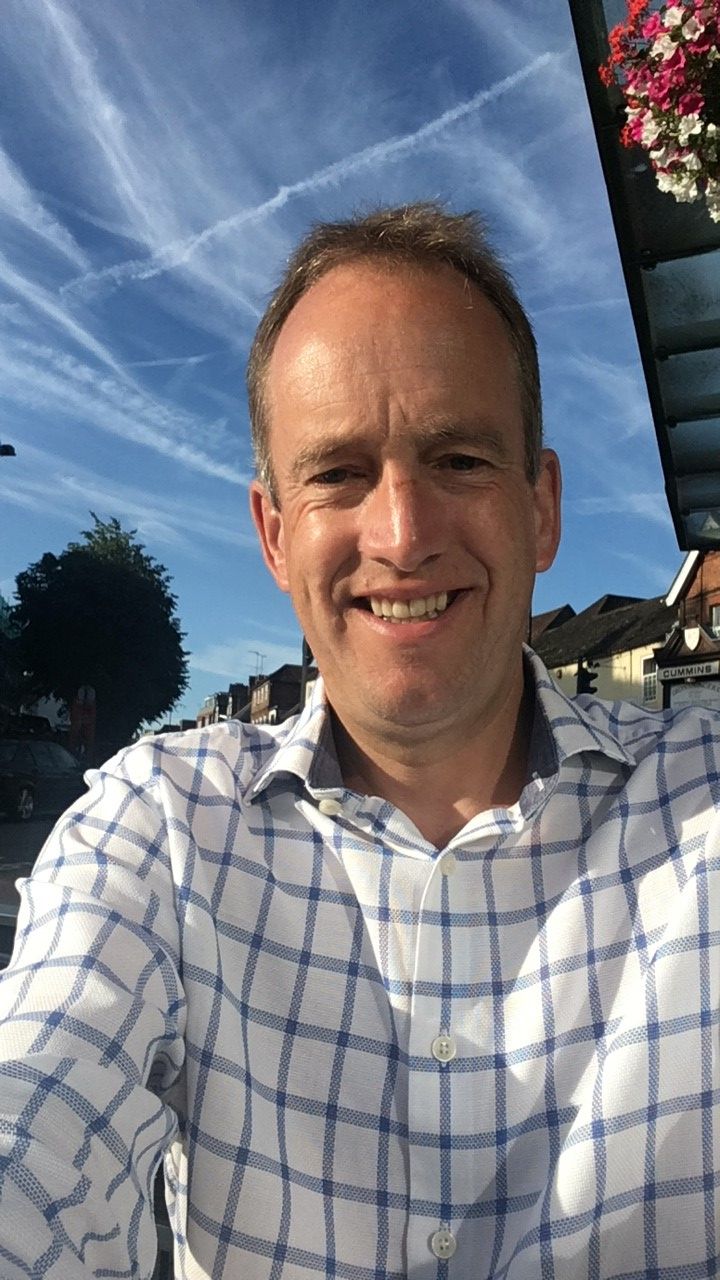 Steve has been a Foundation Governor since 2010 and was elected Vice-Chair of governors in 2017. His youngest child is currently in Year 5, while the eldest two have moved on to the Ashcombe School.
Steve has a Natural Science degree from Cambridge University and now works as a health economist for a major pharmaceutical company. The focus of his role is to demonstrate how medicines offer good value for money to the NHS: this needs great project management, strategic planning, and effective interaction with a wide variety of stakeholders. He actively supports the two Co-Chairs of Governors in his role as Vice-Chair.
Steve is an active member of St. Paul's Church, and is passionate about family life. He is extremely proud of the school's close links with St. Paul's Church, its established role in the local community, and its wonderfully caring and committed staff team.
Steve can be contacted at vicechair@stpauls-dorking.surrey.sch.uk
Alex McLeod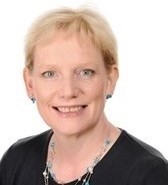 Alex is a teacher governor and is currently teaching Lime Class, Year 5 at St Paul's. Alex has a specialism in Mathematics, with a strong background and interest in IT; she currently leads the school's computing and online-safety provision. She has a particular interest in encompassing the outside classroom into the everyday learning environment.
With four children of her own, Alex doesn't have much time for hobbies but tries to sail, paddleboard and skate as much as possible, and can be found walking her dogs early in the morning in all weathers. She is also an ice hockey mum and U18s Team Manager and can often be found at the rink side at 5:30 on a Sunday morning!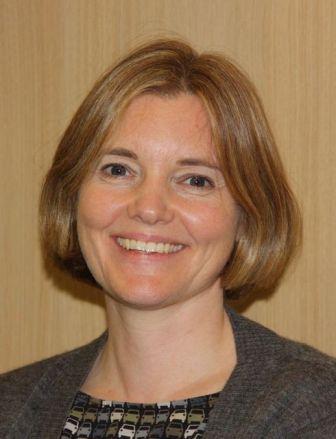 Liz was appointed a governor in November 2012. Her 3 children, who are now at secondary school, all attended St Paul's.
Liz is interested in the education of the whole child through the school's aims and values.
She reads a lot and tries to keep fit by running & swimming. Liz is also an active member of St Paul's Church.
Liz was recognised as one of the first "Leading Literacy Teachers" in Surrey. In her last full time role she was Year 6 leader and worked on the Senior Leadership team at an "Outstanding" school. Because of this the school was designated as a "Beacon School" and Liz was involved with working with other school leaders on school improvement. This led to Liz working as an Associate Partner on the County Advisory Team working with other English co-ordinators on the management of Literacy and improving writing across the school.
Liz is responsible for monitoring Pupil Premium; Sports Grant funding and Pupil Progress data. She is a member of the Governors Pay and Head Teacher Appraisal Committees.
She is proud of the St Paul's school community: the Head Teacher, staff, governors and parents working together for our children. She is also proud when she sees evidence of the children from different year groups playing and caring for each other.
Sylvia Yelland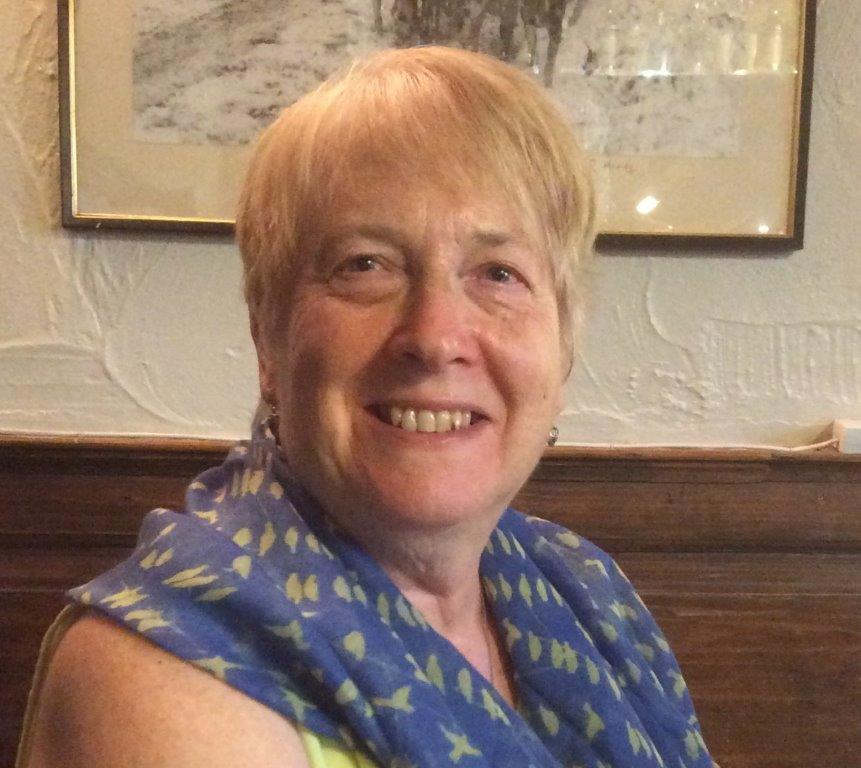 Sylvia was nominated as a foundation governor by St Paul's Church in 2014, and serves on the Learning Committee. She is married to Jeff, who is the Associate Vicar at St Paul's, and she is very involved in several aspects of church life there. She is proud that the school and the church work so closely together to bring a unique and special ethos to the school.
She has three grown up, married children who so far have presented Sylvia and Jeff with seven grandchildren, ranging from young teenager to tiny baby.
She is a qualified TEFL teacher but retired from teaching in 2007, having taught English to speakers of other languages at Secondary School level and to adults. In her early working life she was a social worker, initially in children's services and later in a hospital setting and also in the community. The family has lived abroad for two periods, in Iran in the 1970s and in Paris in the late 80s/early 90s.
Her interests include theatre and cinema, reading (especially historical fiction) and all things French. She enjoys most sports - though these days spectating rather than participating apart from walking and the occasional swim, and spending time with her lively family.
She hopes to bring to the governing body her experience in different areas of the world of education, plus the added perspective of a grandmother.