Ash Wednesday
Today in school, Key Stage Two had an assembly to mark Ash Wednesday.
Rev. Ruth and Rev. Peter visited us to tell us all about the difference between the sugar-highs of Shrove Tuesday and the more reflective, solemn Ash Wednesday, marking the start of Lent.
We thought about the meaning of the ash, and what we might want to say sorry for- whether it was something we had done wrong, or something we had not done. We also thought about the idea of being sorry helping us to move on in life.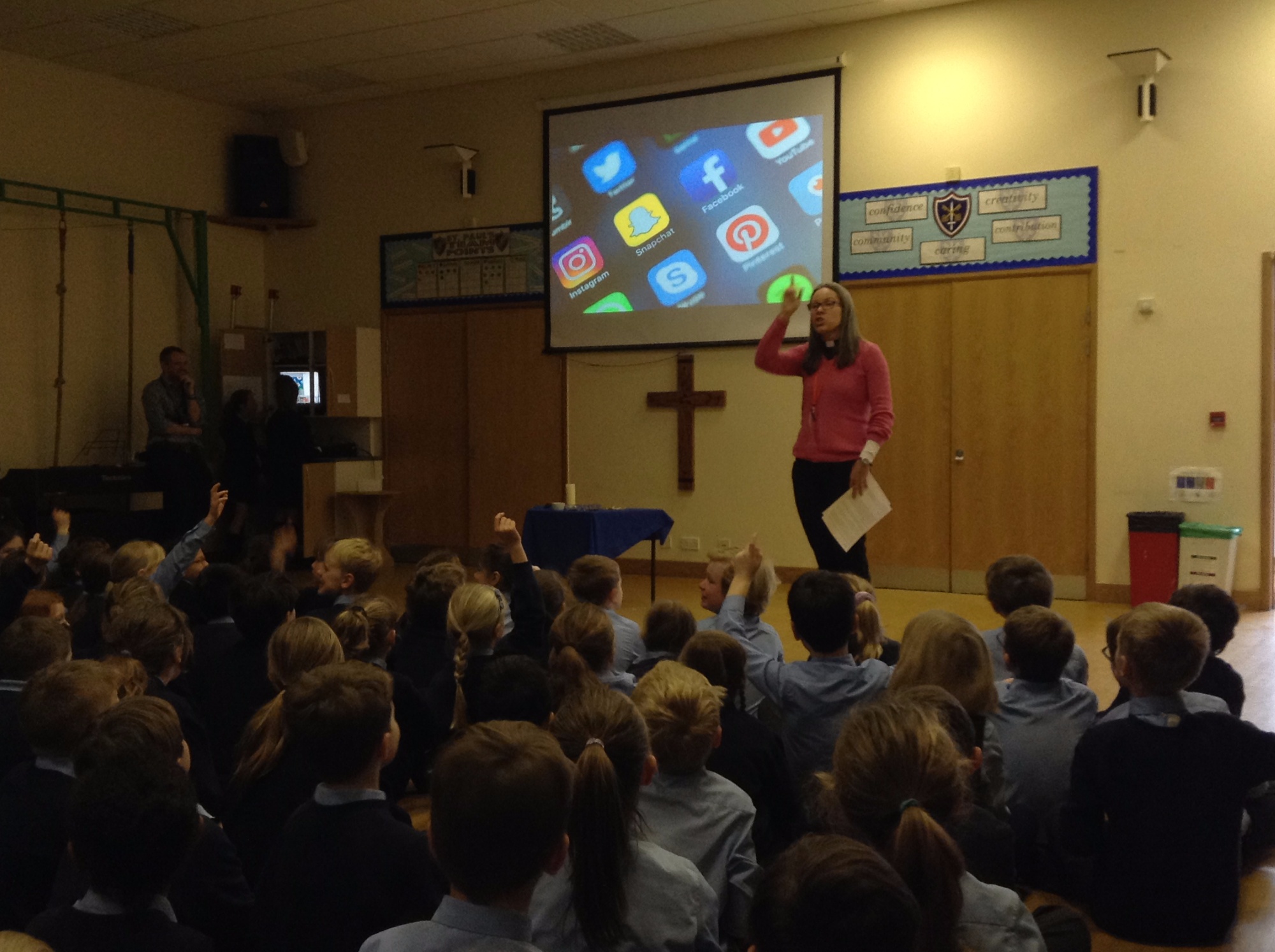 We learnt all about how last year's Palm Crosses are burnt and mixed with oil to provide a special oil.
Ruth, Peter, Mr Catchpole and Mrs Malia offered the children the chance to have an ash cross marked on their foreheads to say sorry for something if they wanted to. We all said a prayer to think about saying sorry, before lining up to have our crosses marked if we wished. All the children were very thoughtful and respectful; it was a really peaceful, lovely way to think, not just about the Christian calendar, but also about our actions and how we treat others.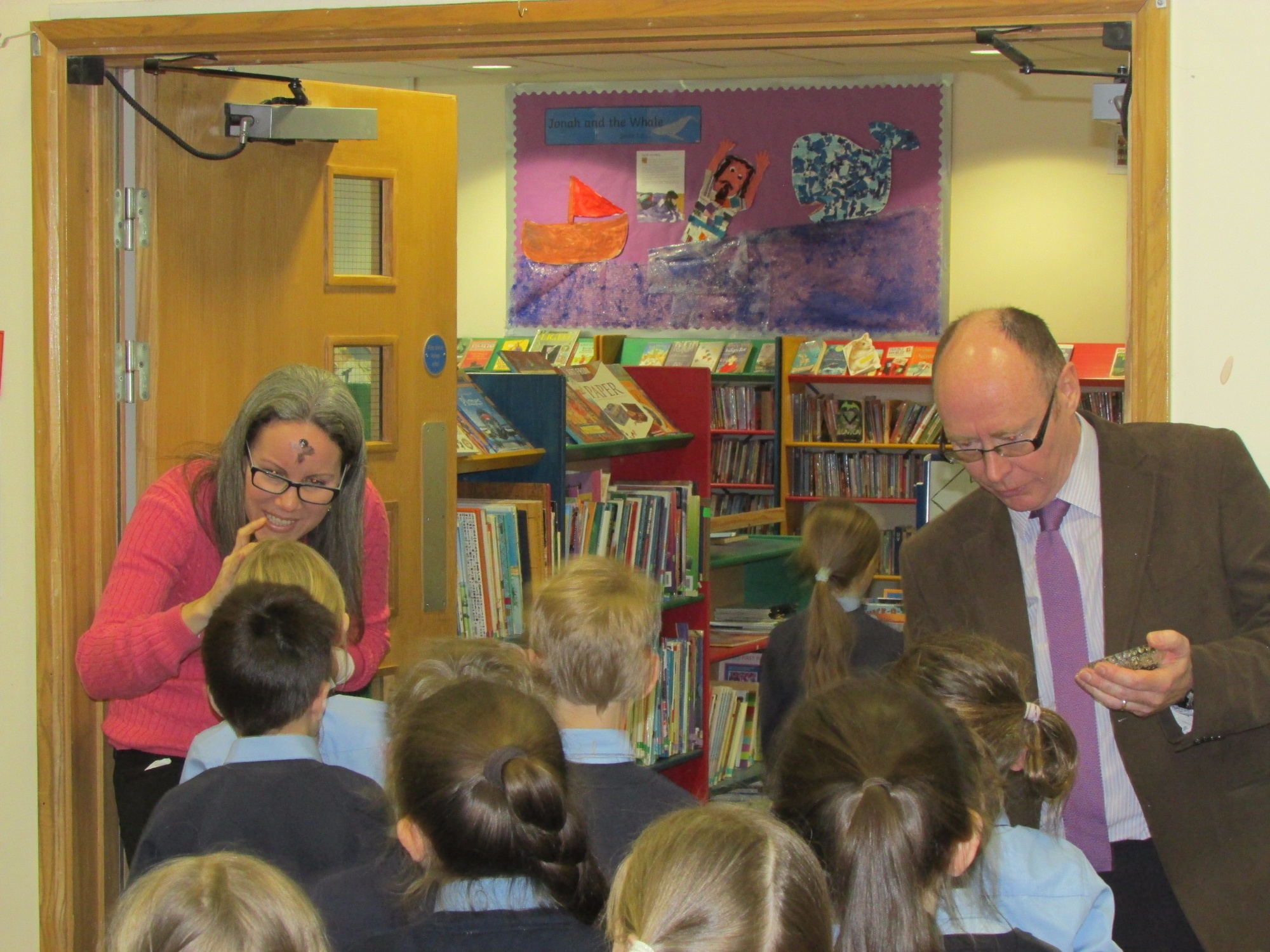 Thank you very much to Ruth and Peter for taking the time out to come in today, especially considering certain sugar-withdrawal symptoms being suffered!