Cross-country runners take to the fields
Friday 10th October was our first cross country race of the season, held at The Weald School in Capel. We had a fantastic turnout with over 60 children from year 3-6 taking part.
A superb effort from everyone involved meant that we came first in the Year 3&4 boys age group and second in the year 5&6 boys age group, with our girls' teams also performing at a very high level. Well done everybody!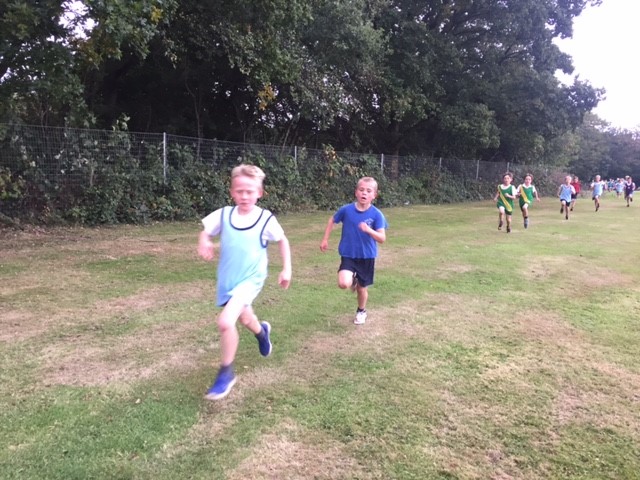 Pictured is Samuel Alexander, who ran a blistering race to win his age group. Isaac Daniels also clinched first for his age group after an amazing run.
Some reactions from our young runners:

'Can I run it again? It was great fun!

'I can't wait for the next race.'
If you want to come along, we have our practice every Wednesday lunch time. Everyone in Years 3,4,5&6 is very welcome.
Our next race is on the 3rd of November. Put it in your diaries; it will be a fantastic event!