Elm Class - World War 1 & 2 Class Assembly. Reported by James and Isaac
Today, on the 15th of November 2018, Elm Class performed their World War class assembly in front of the school and their parents.
During the assembly, we showed a human timeline of the World Wars from 1914 to the end of World War 2, 1945.
We recreated the speech of Neville Chamberlain and also acted out small scenes about evacuees, war wardens during the Blitz and the armed forces.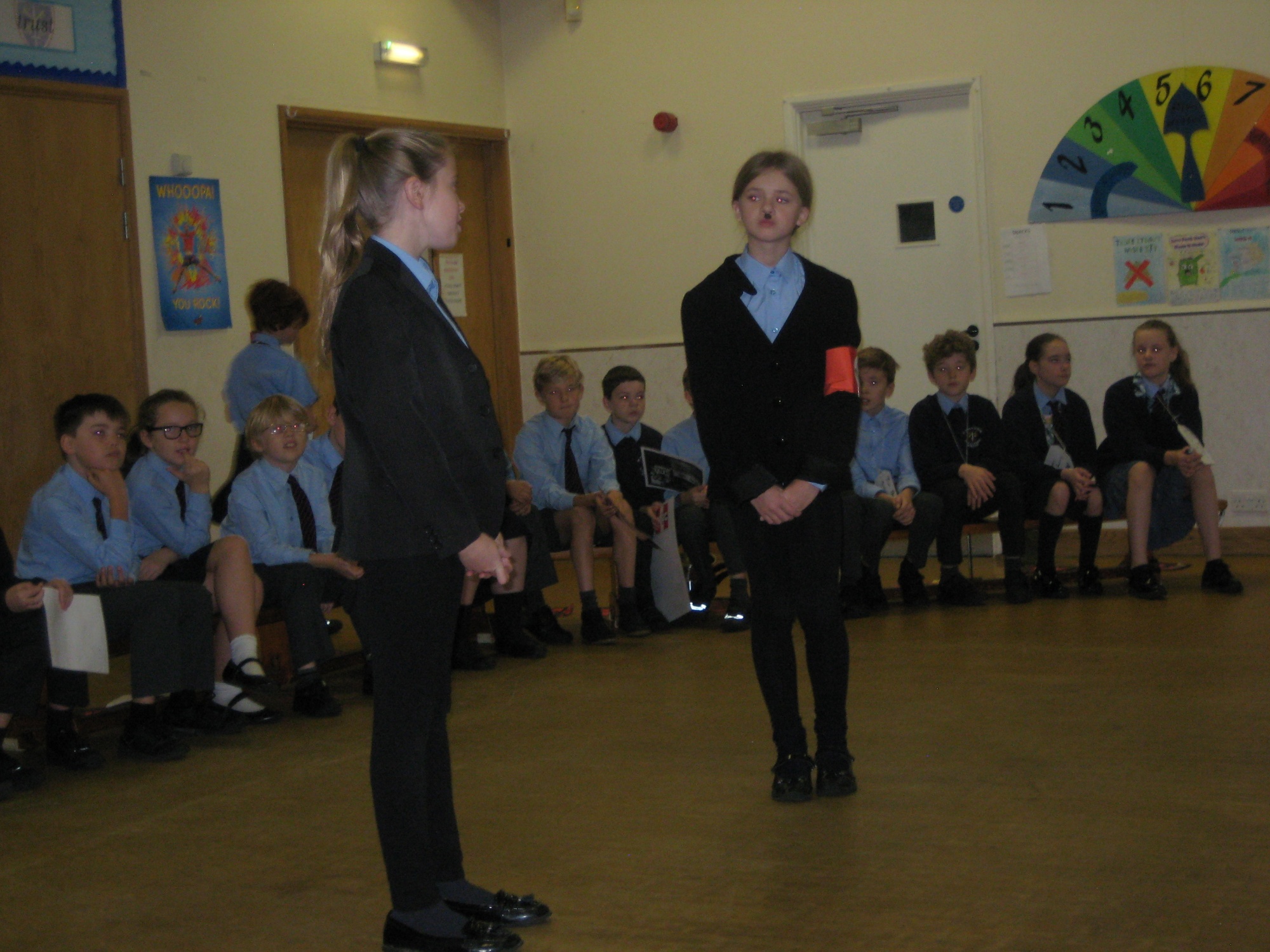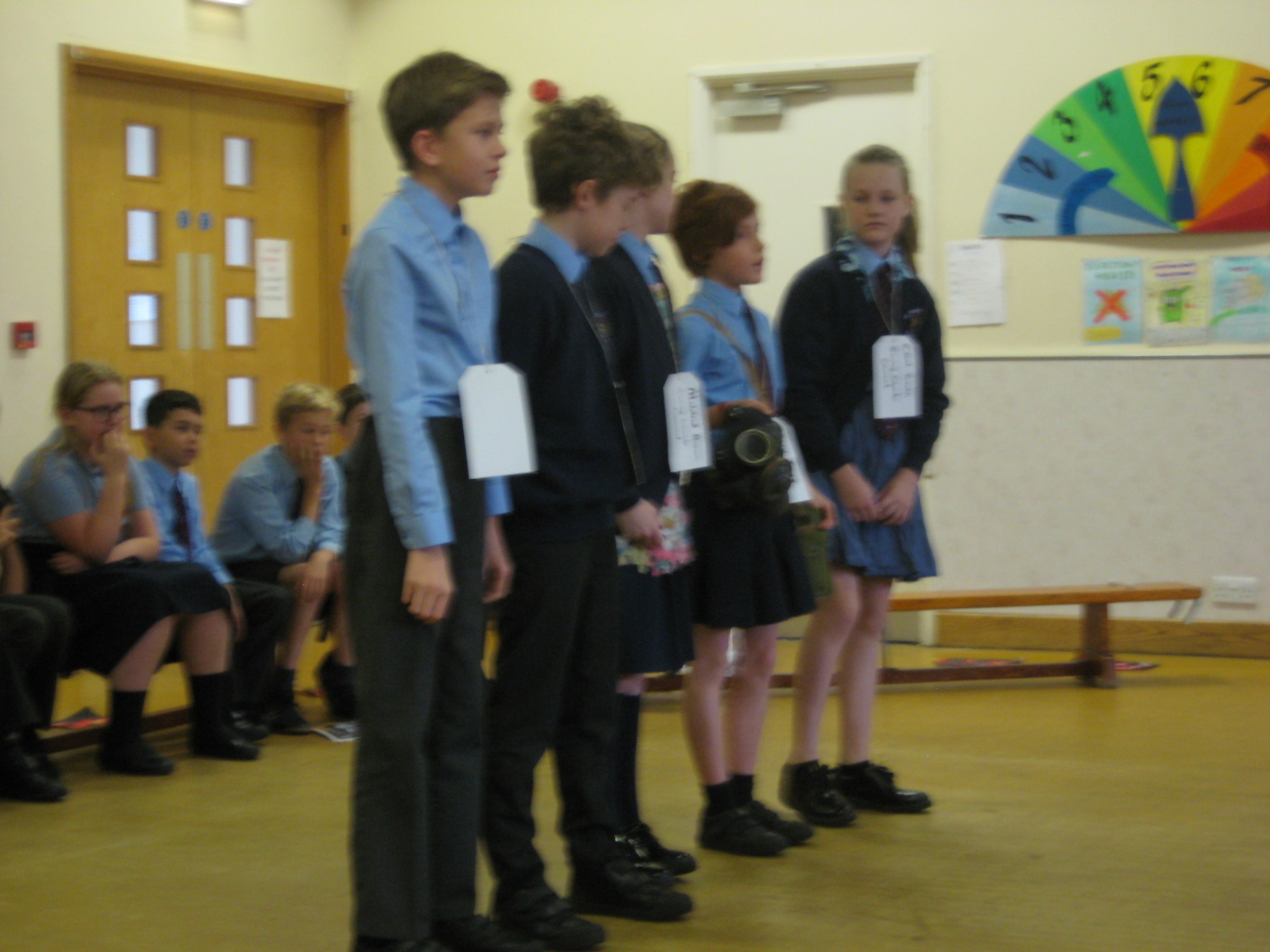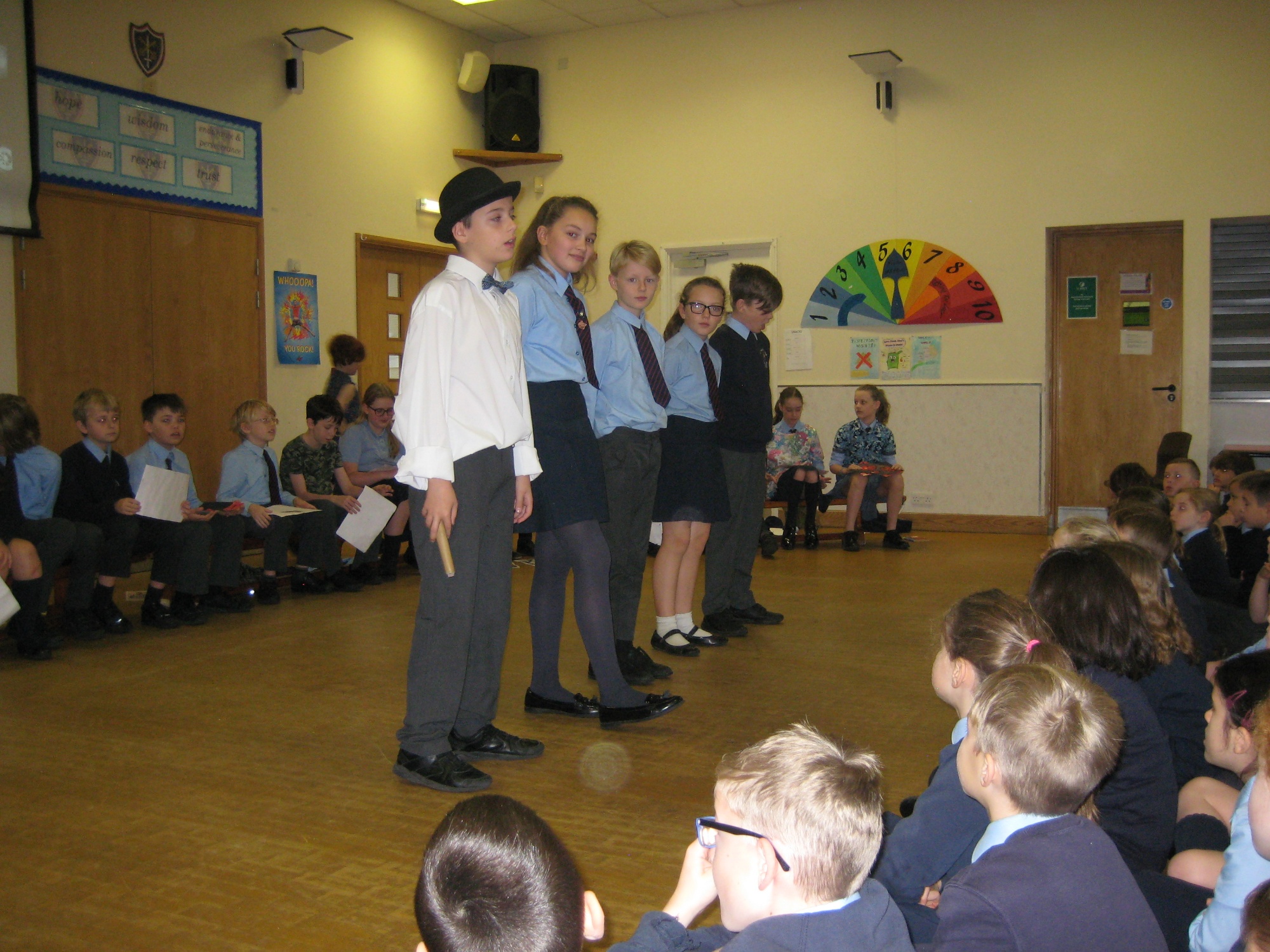 We also explained which comics and games children played with during the war.
Lastly, we reflected upon the sacrifices made by the men and women in World War 1 and 2 and showed our block out poems and poppy art creations.