Chris Speller Cup 2018
Our assembly on friendship took a different, but very much linked turn this morning, when the Chris Speller Cup was awarded to a member of the Year 6 Panthers squad...
Mr Coombes, manager of St. Paul's Panthers, came to assembly to talk about how brilliant the team have been this year. They've worked really well together, including battling back to win some tricky matches- how many Premier League teams could come back to win 4-3 from 3-1 down?!
They've also bonded as a team and shown many of the values Mrs. Alden had just talked about in the story of four friends who brought their friend Levi to see Jesus. Our team might not have lowered each other through a roof, but they've certainly supported each other through wins and losses, rainy training sessions and freezing Saturdays on the pitch!
As a result of their hard work, the team have won the South-East Surrey trophy for the season, and they were all presented with their medals today.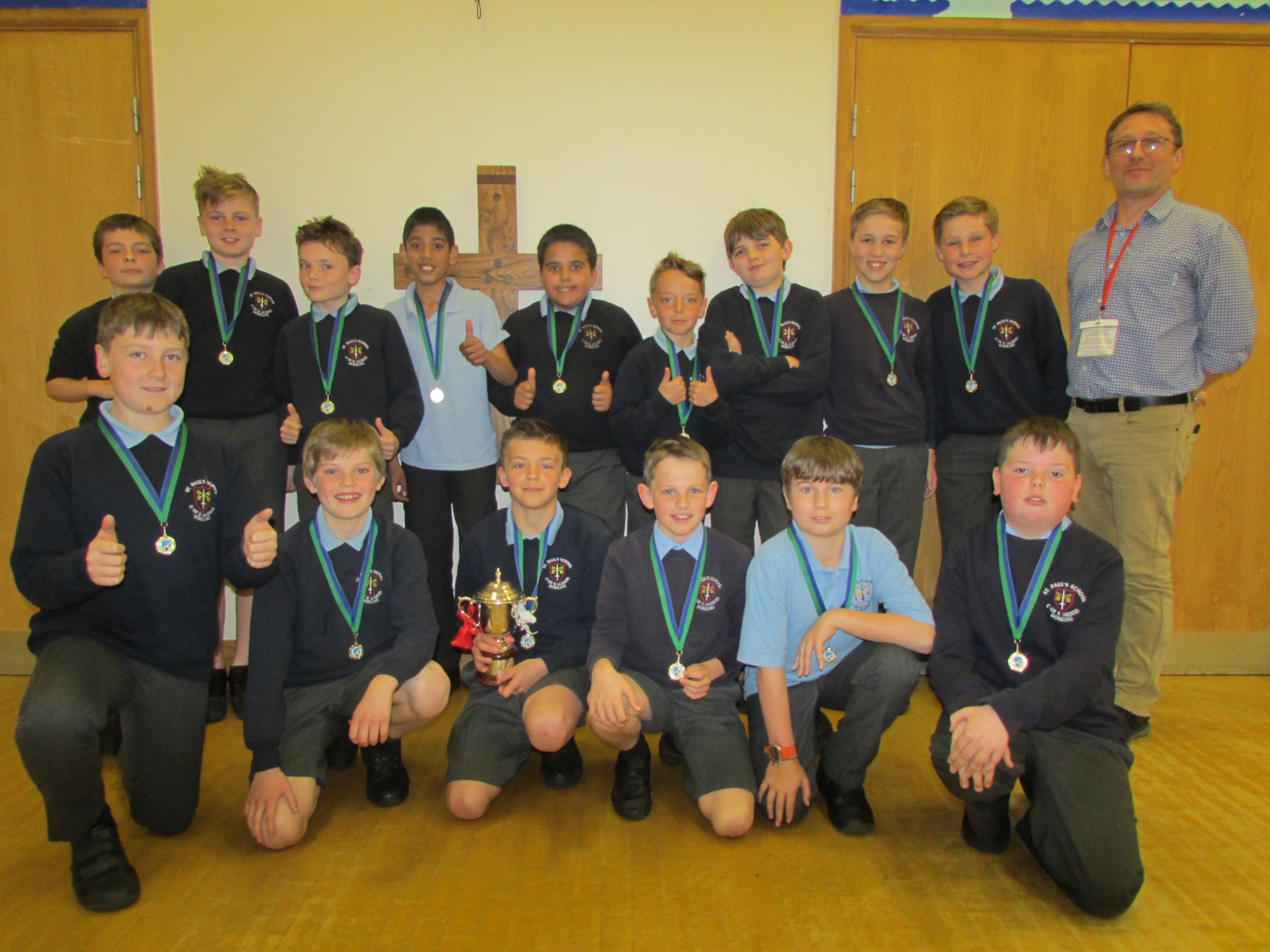 Mr Coombes then brought out a very special extra prize- the Chris Speller Cup. This trophy, awarded in memory of Panthers' late chairman, Chris Speller- and featuring red and white ribbons in honour of his favourite club, Bristol City- is given to a Year 6 player who demonstrates the values of sportsmanship, effort and friendship to his fellow teammates over the course of the season. It is engraved with the names of the winners, and is a very special recognition of everything we would want to see in sport.
The cup was presented to this year's winner- Lucas- who said he was very surprised and happy to receive it. Even better, he was congratulated warmly by every member of the team as he received the cup. What a brilliant example of friendship towards a very deserving winner. Well done Lucas!