Mystery in the copse!
Today, Year One heard there was something interesting in the copse- a mysterious object!
Naturally, we headed off to investigate. After all, we did train as brave explorers in the Autumn Term so who else should go!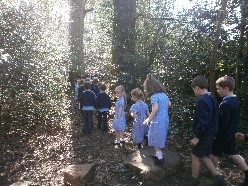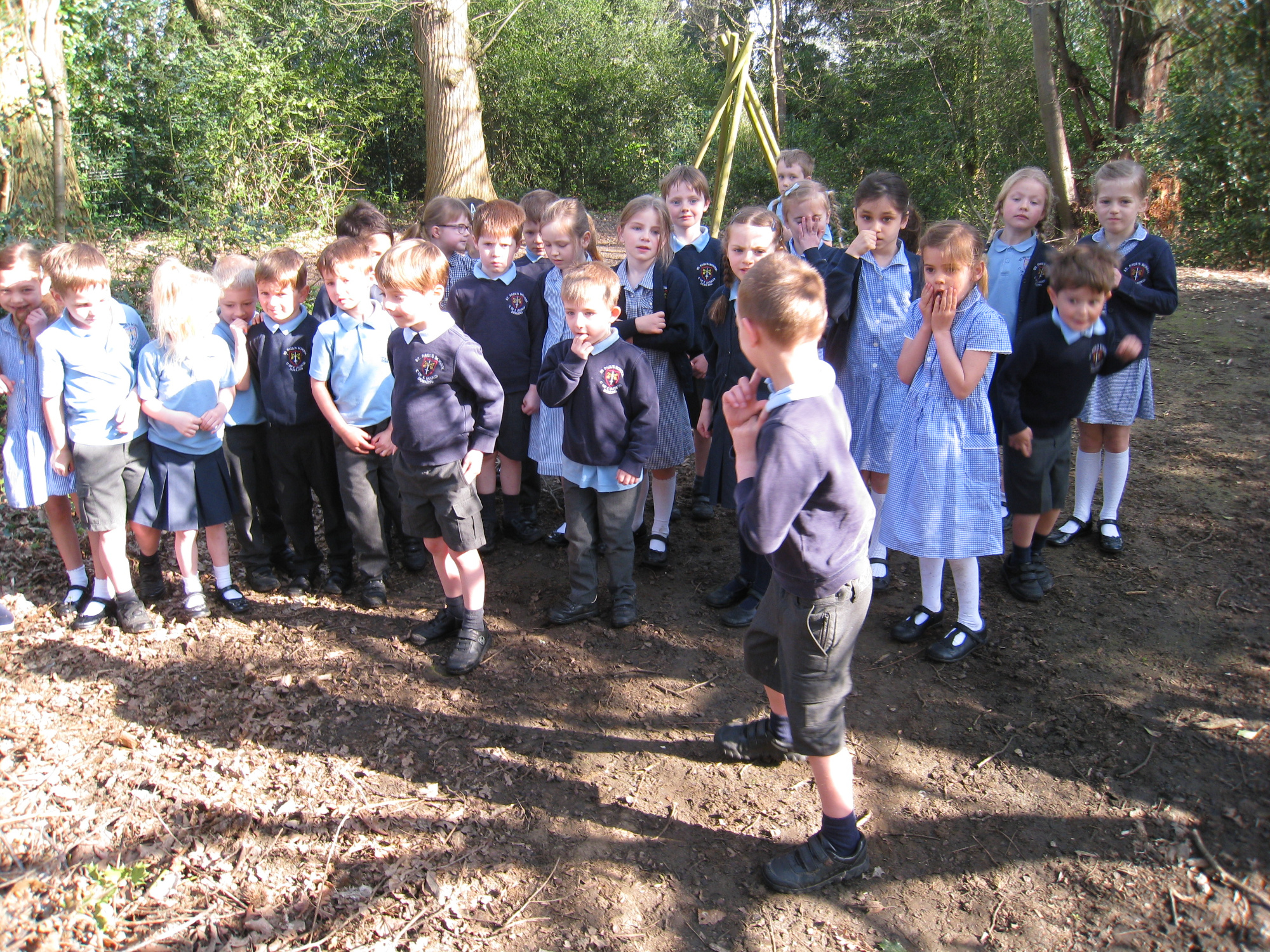 One of us spotted something in the pile of leaves and twigs. At first, we thought it was a rock but, when we took a closer look, we realised we had found two enormous EGGs!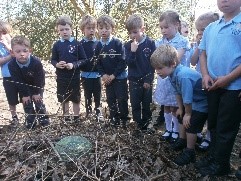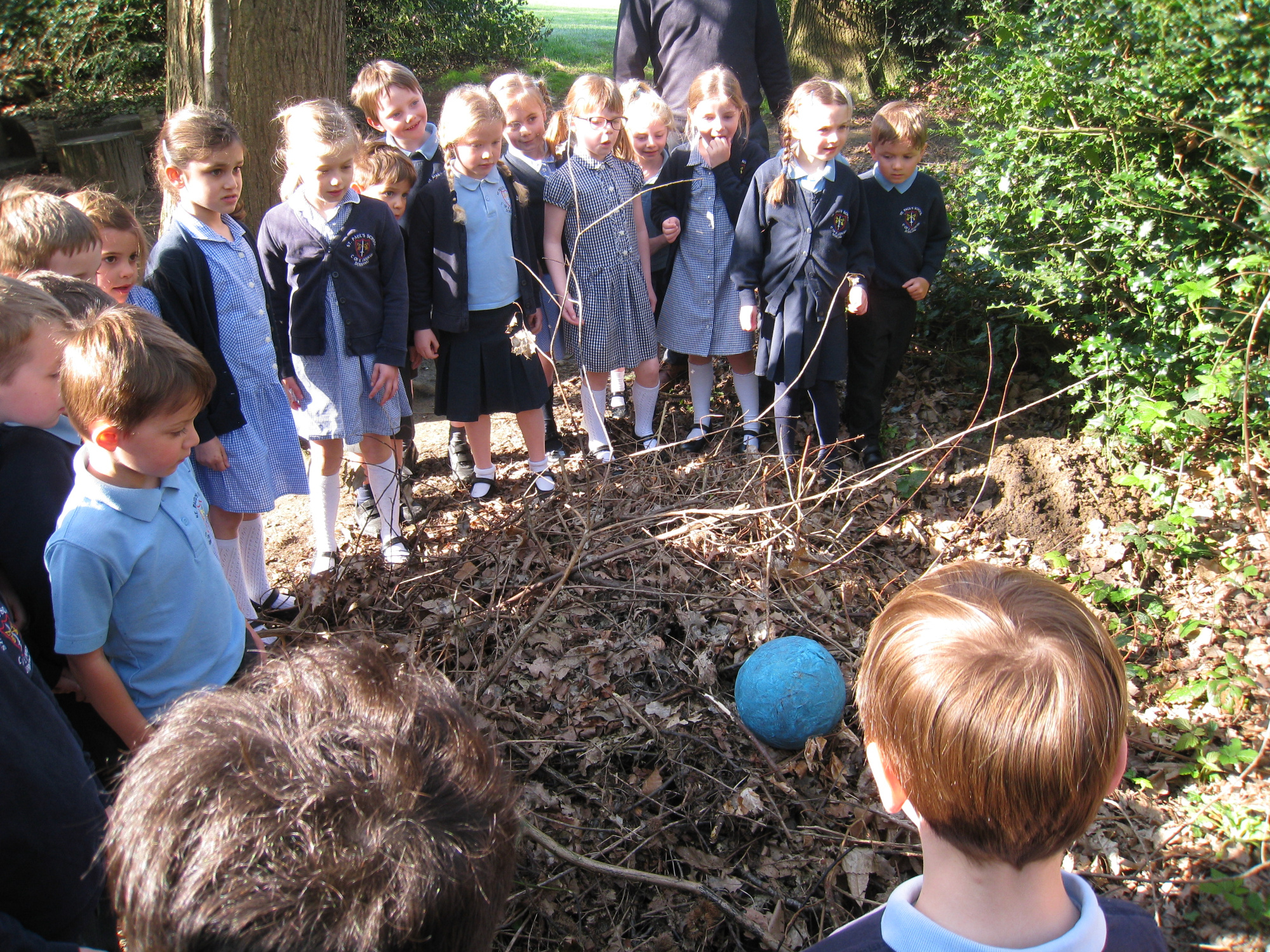 Each egg was in quite a dangerous place, so we had an important decision to make- should we leave it or move it? We thought Mr Smith might have a bonfire to get rid of the old twigs, so, having made a decision alley to decide, we brought our eggs into class to keep them safe.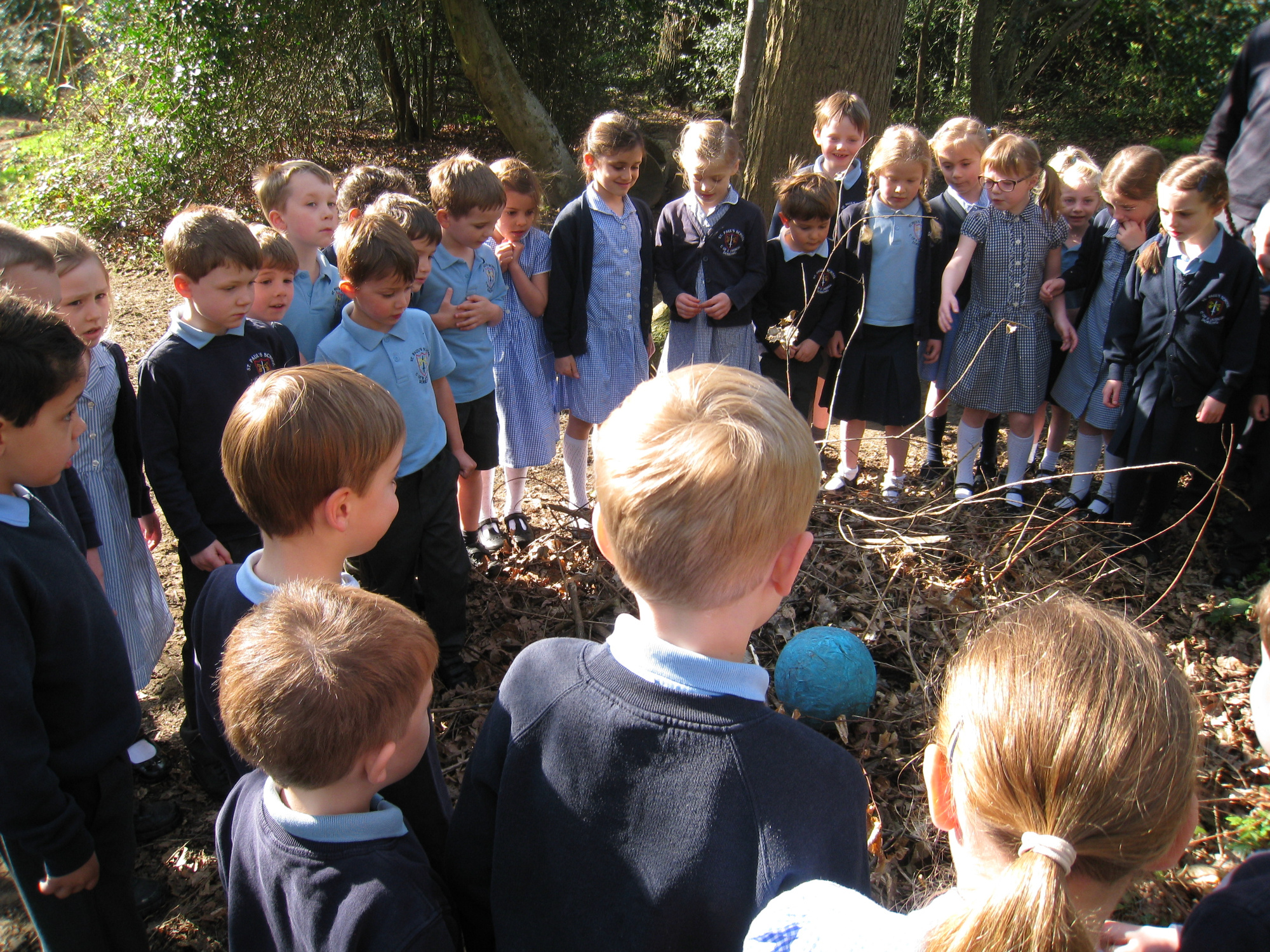 Back in class, we wrote letters for who we thought the eggs belonged to to explain why we were looking after the enormous eggs. We came up with different ways of keeping our eggs safe- in a nest, or wrapped up warm and tight.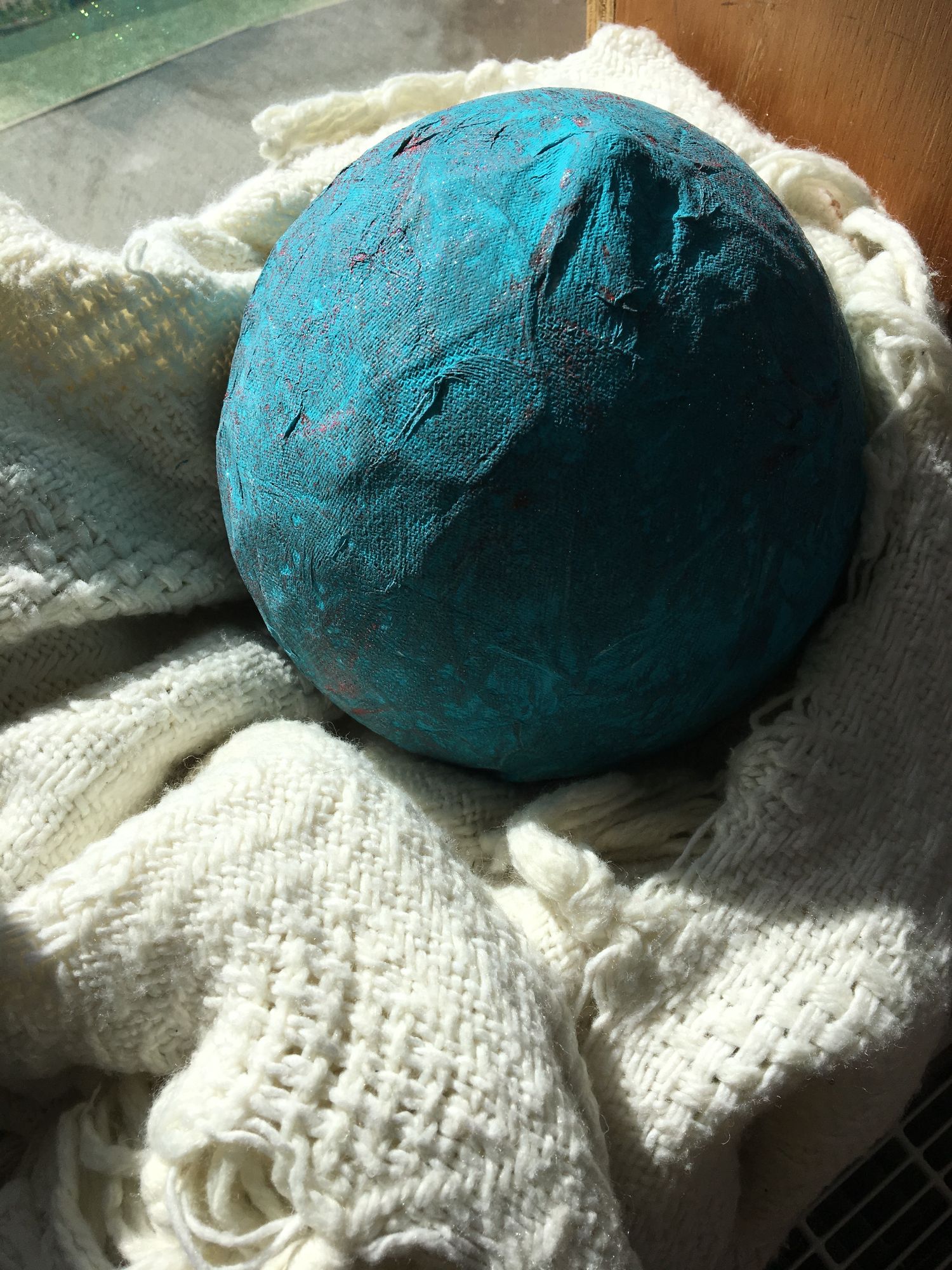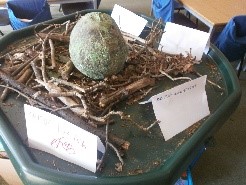 We wonder what will happen next?!