Steve Griffin visits Year 6 Book Club
Today, the Year 6 Book Club was treated to a visit from author Steve Griffin.
Steve is an author of a series of adventure/mystery books inspired by an amazing and intricate garden as well as his travels around the world.
The first book of the series is called The City of Light. During the session, Steve spoke about how inspiration is anywhere and everywhere. Although Steve has drawn inspiration from real life places and experiences, he has embellished and adapted these to develop with the story line of his book.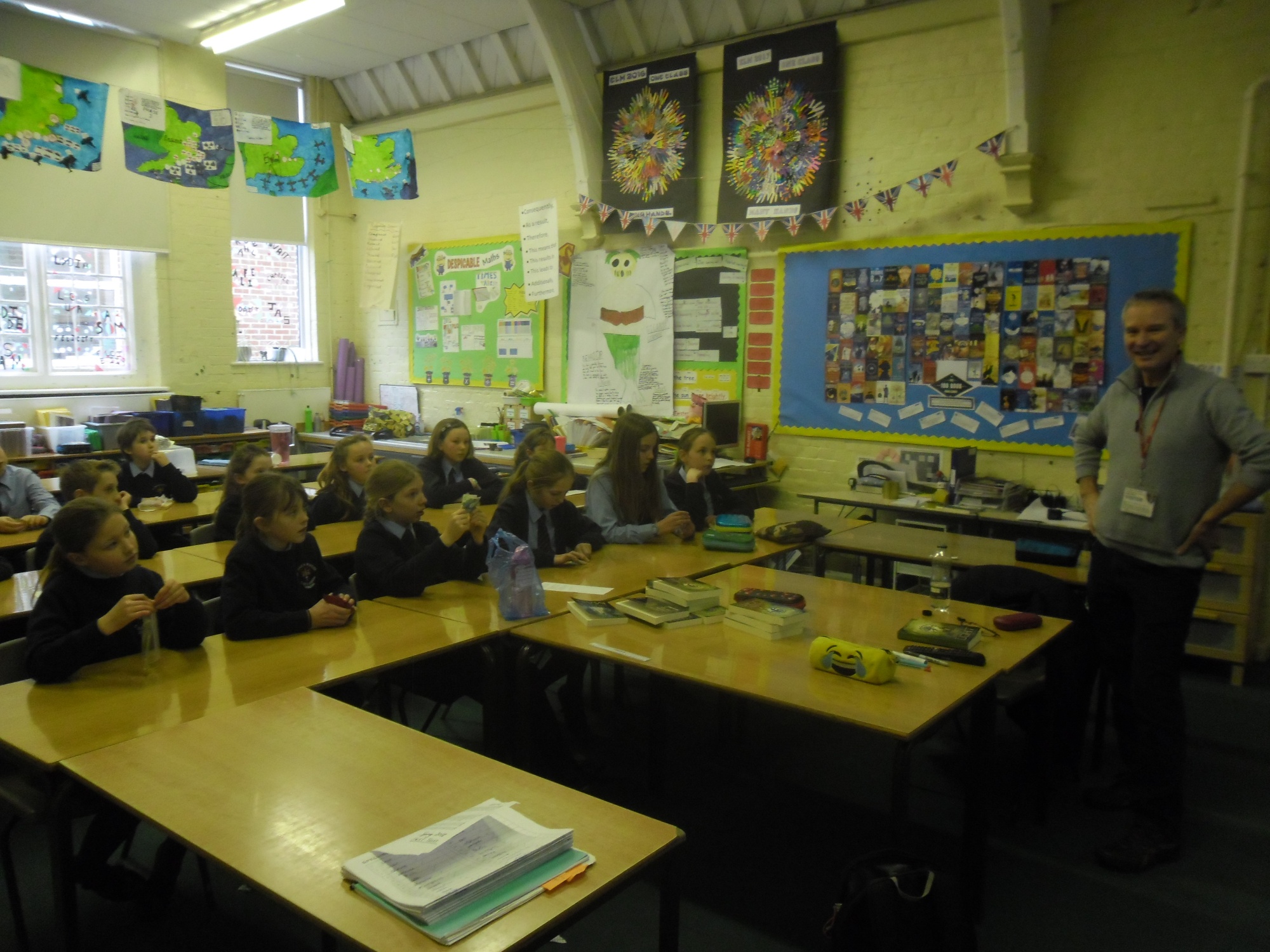 Having been an avid reader as a child, Steve was keen to create his own magic by writing his own stories and poetry. When writing, especially about his friends, he saw the positive reactions of these stories, which encouraged him to write more.
The process of writing has many stages: plotting out the story line, developing the story line, writing the story and editing. His first book took Steve 2 years to write and a further 1 year to edit. We discussed how this is the same process we use when writing in school and how important it is to get other people's views on our stories.
As always, we had cake and this week Maddie and Miles brought in some amazingly delicious cakes. Maddie's cake even had the book cover as decoration!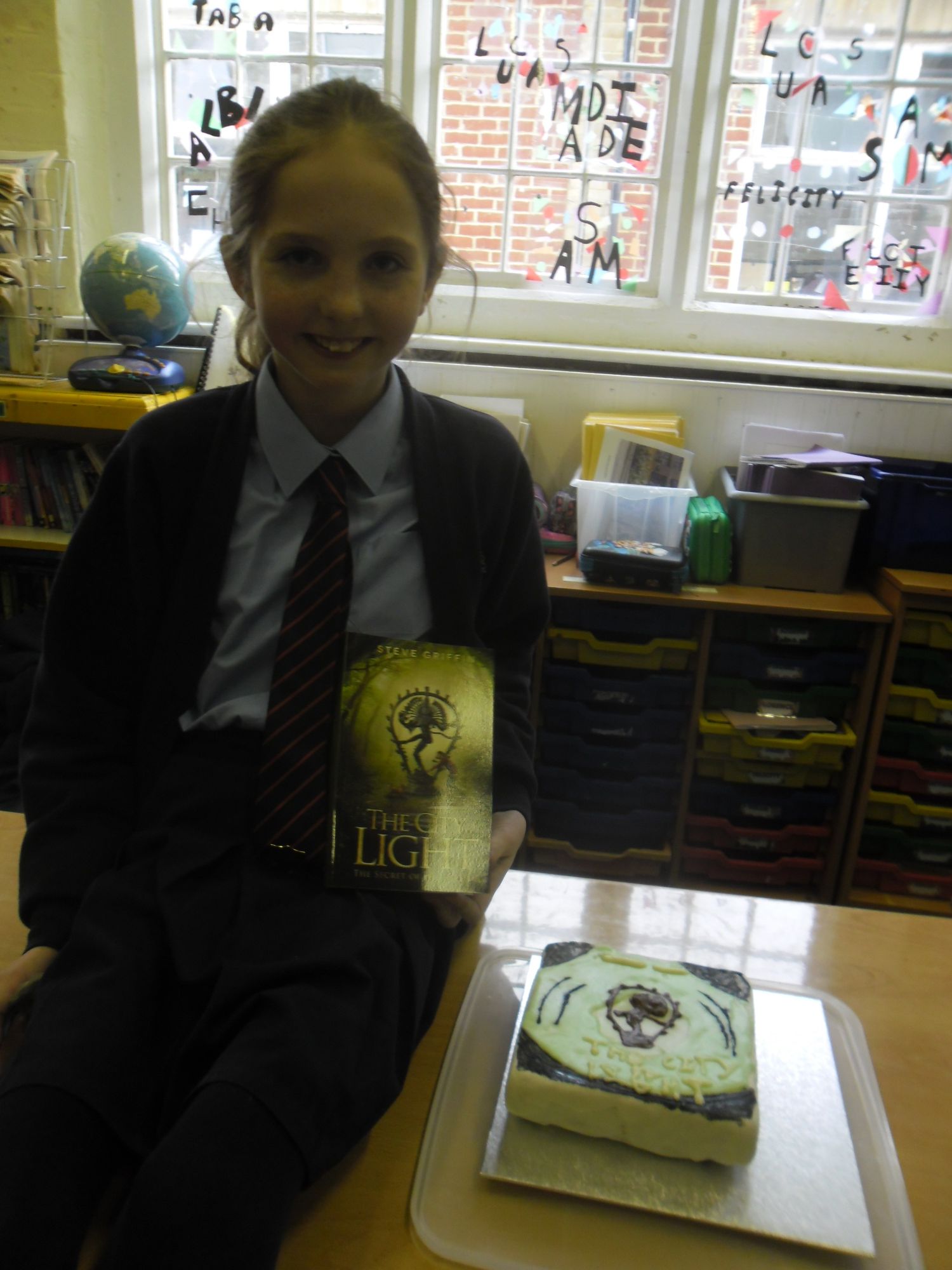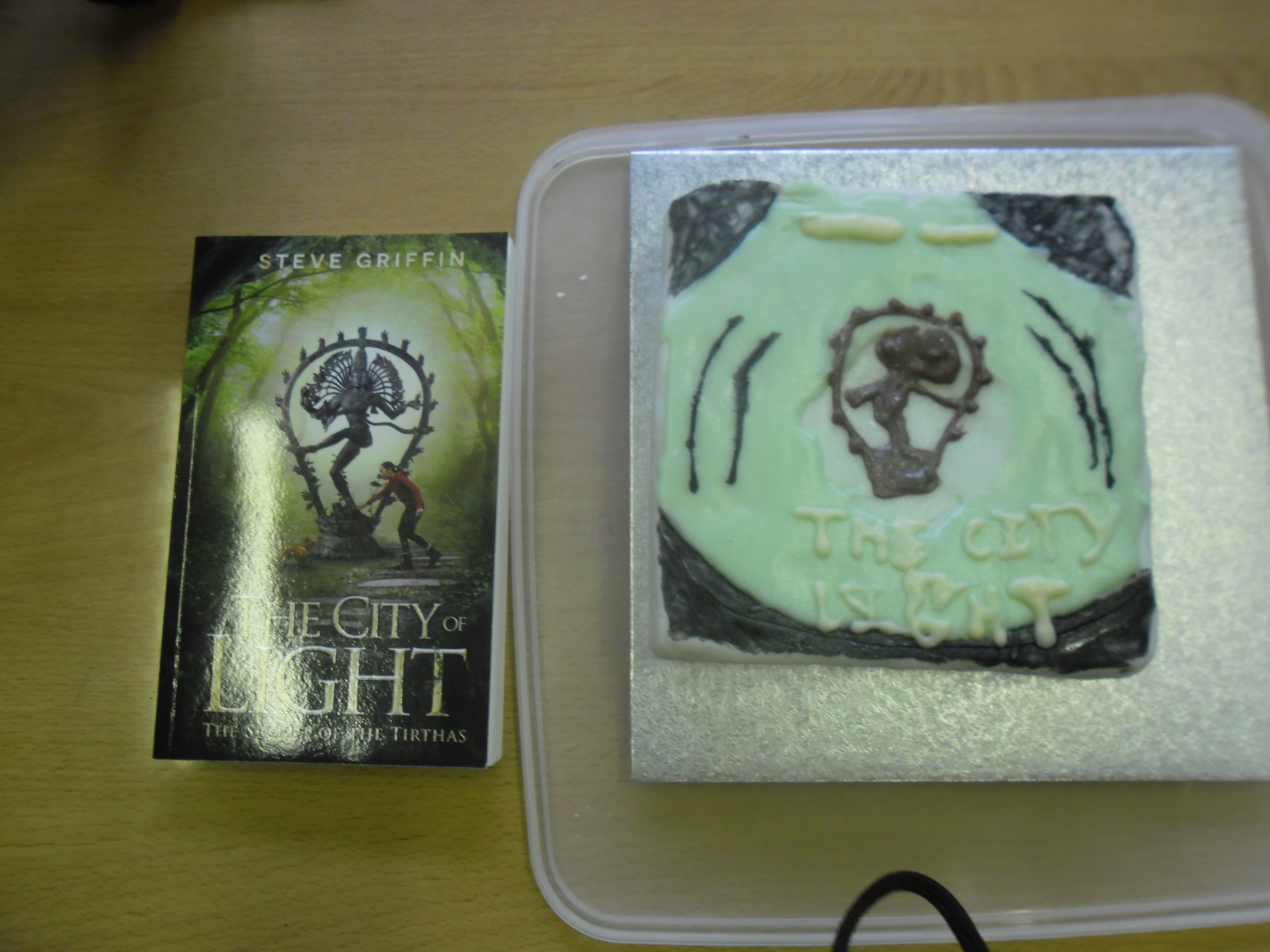 Thank you so much Steve for coming in and sharing your writing process and stories with us. We thoroughly enjoyed it.