Beech Class Explore Sound
This term, Beech Class have been learning all about sound in their science lessons and, during their assembly, they amazed us with their knowledge!
The class acted as a human sound wave, illustrating how sound travels (as vibrations) from the source to a person's ear.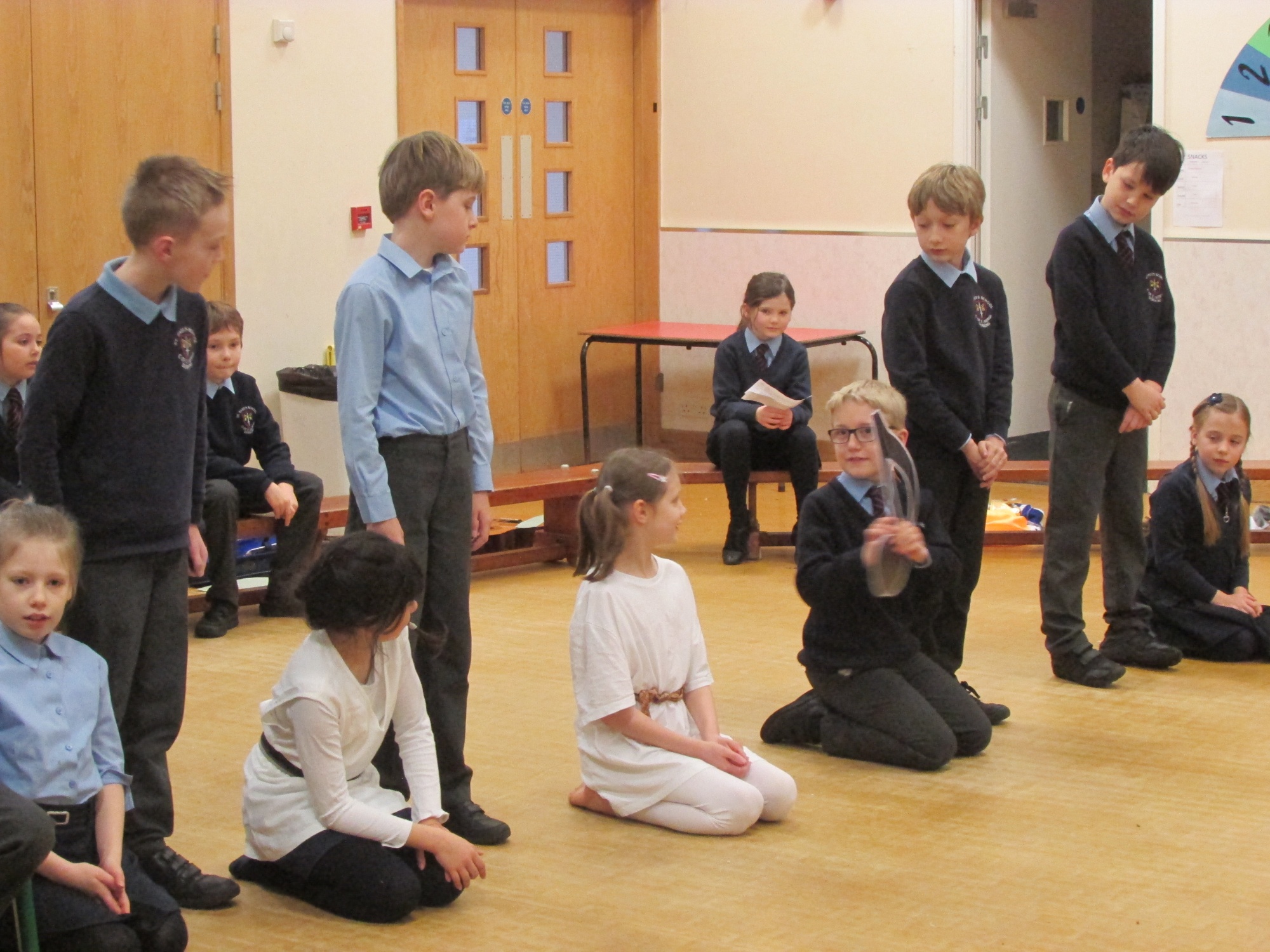 In their example – from the 'youths' Hi-Fi to the 'old couple' watching Strictly!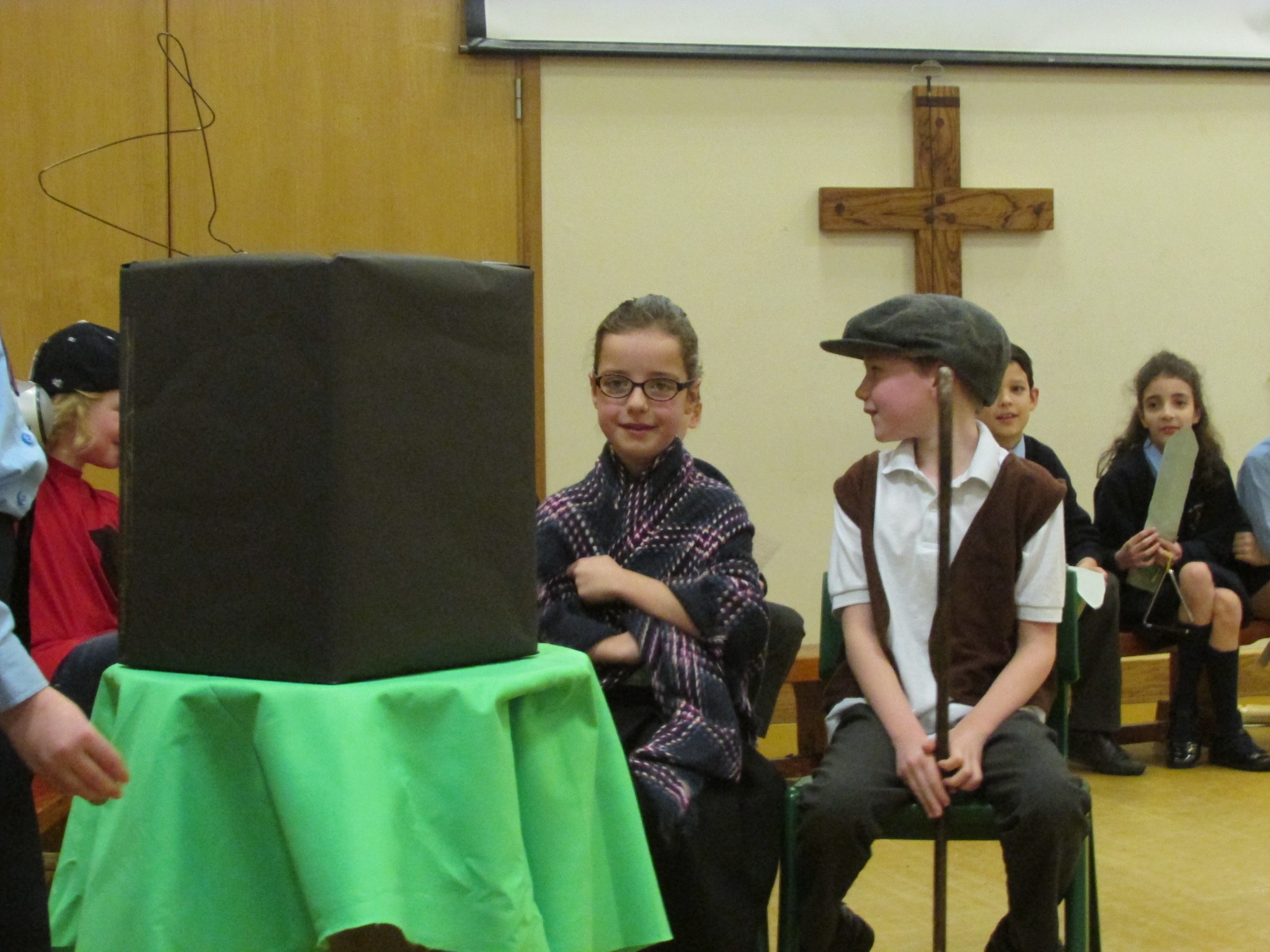 Luckily, they had a solution! With some quick and easy DIY, a wall was formed, making the sound, reaching the couple reduce in volume.
We were also treated to Beech Class' version of the myth of King Midas and the Ass's Ears. Don't forget to always listen to the reeds on a windy day! Can you hear what they are saying?
There was some great acting, many lines to learn and lots of knowledge.
Thank you Beech Class. We learnt a lot!