Lime Class really know how to 'string out' a story!
Lime Class wowed us with our first Class Assembly of the year today- all about traditional tales and Greek myths.
Lime Class have been leanring about the ancient Greeks in their topic this term; their literacy lessons have centred around traditional tales and Greek myths in particular.
We learnt all about what a legend is (King Arthur and Robin Hood: yes; Mr Hill? Not so much!) and how the myths of ancient Greece are some of the oldest.
Having explained where these myths came from, we were treated to an all-action re-telling of Theseus and the Minotaur.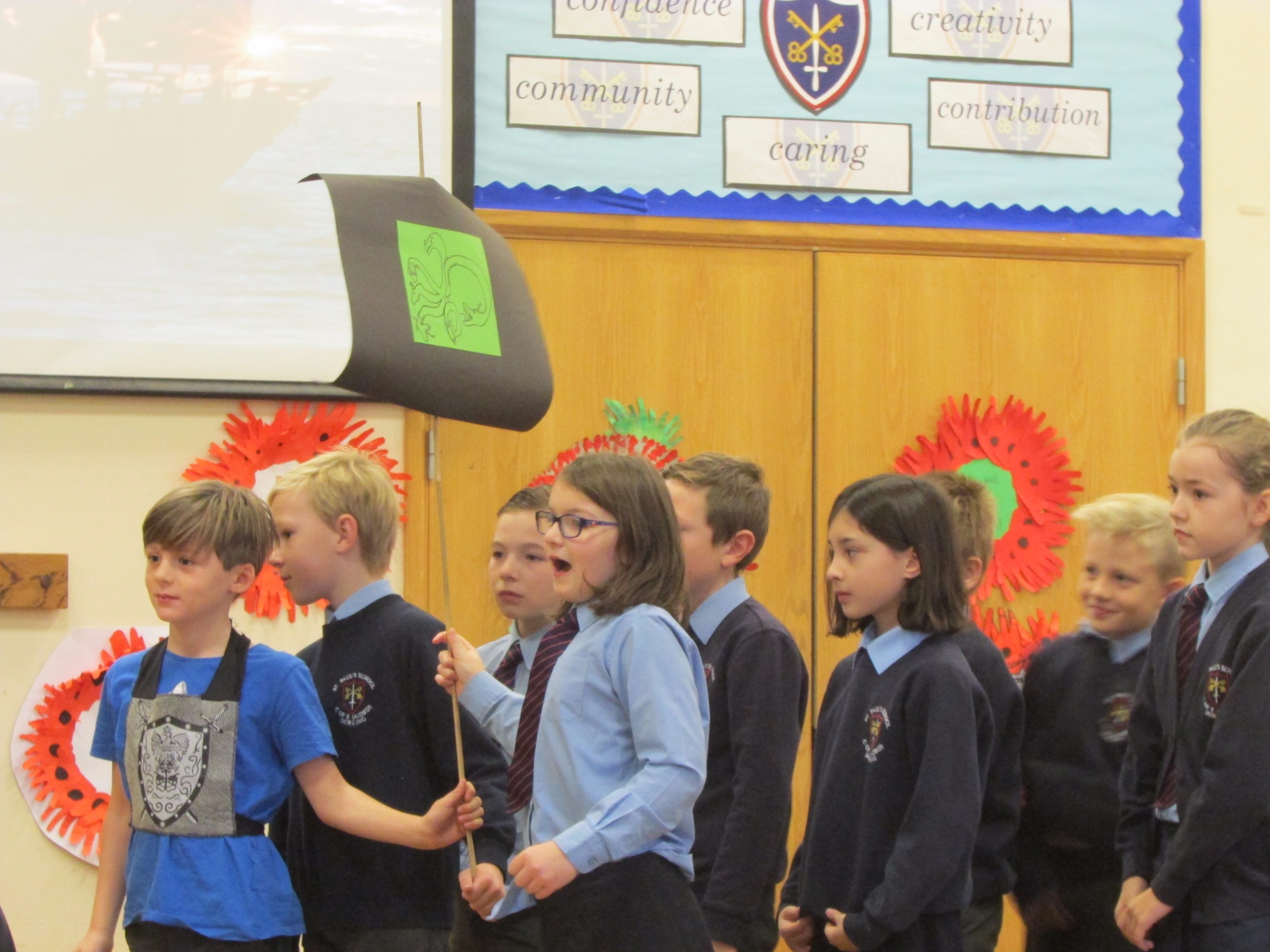 There was some great acting, lots of action and plenty of humour! The highlight was when Joe's Theseus had to use a ball of string to remember his route out of the minotaur's labyrinth- what better way to demonstrate this than to use the outside of the hall as the labyrinth- with the epic route through the maze being sped up for the assembly by the period music choice of... Benny Hill!
We had lots of fun this morning, and learnt plenty too. Well done Lime Class!