County Finals Day
It was an exciting day today with St Paul's competing in the county finals at Rounders, Quad Kids and Tennis.
Rounders:
There was tough opposition at the rounders but St Paul's managed to win all their games in the first round due to their amazing team work, batting skills and superb fielding skills.
We were against The Greville School in the semi finals, which was incredibly tight but our determination shone through - clinching the match 4 1/2 to 4. We were into the final. Adrenaline was running high and having lost the toss, we had to bat first. We quickly gained rounders, eventually getting 7. Time to field - we could not afford any lack of concentration.
The team could not have done better showing amazing sportsmanship and skill.
We won - First in Surrey - COUNTY CHAMPIONS!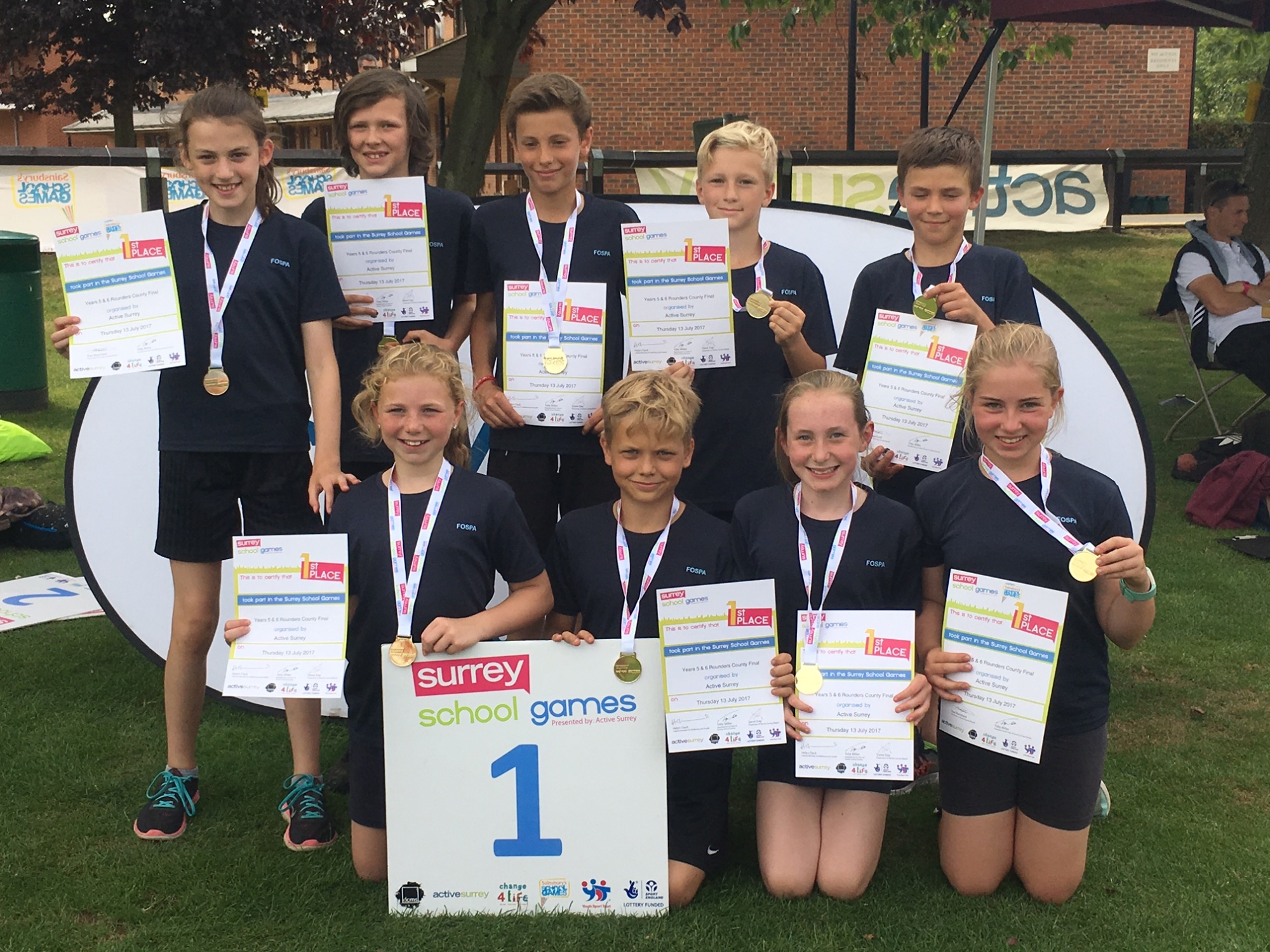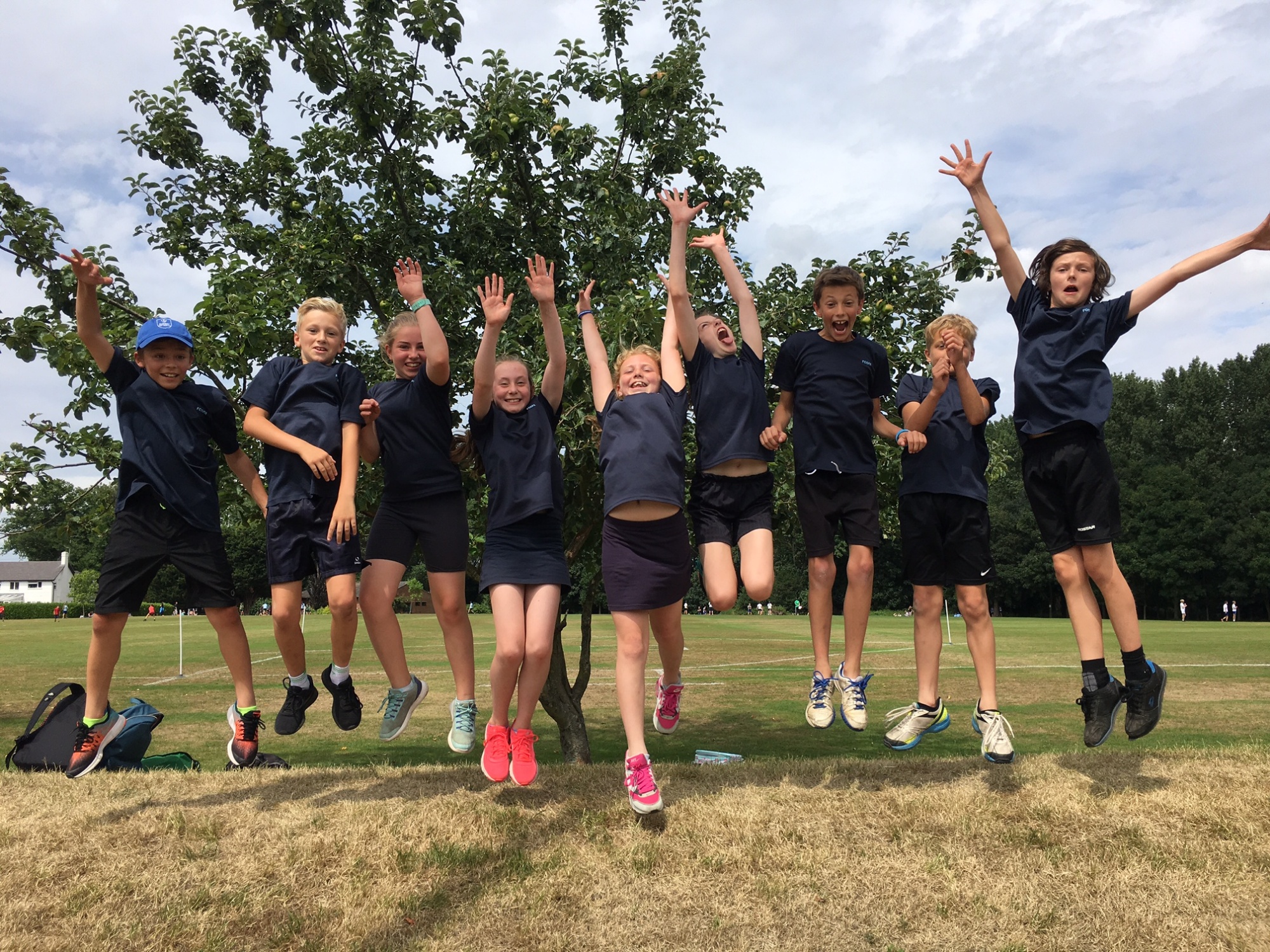 Quad Kids:
Two year 6 children, Layla and Matt, were selected to take part in the county finals of Quad Kids after having been 'head hunted' earlier in the year at Sports Hall Athletics. The Quad Kids team consisted of 2 children from each school in Dorking. During the afternoon, the team competed in various athletic events and showed determination and amazing talent.
Overall, the Dorking team came a very respectable 8th in Surrey. A fantastic effort. Well done.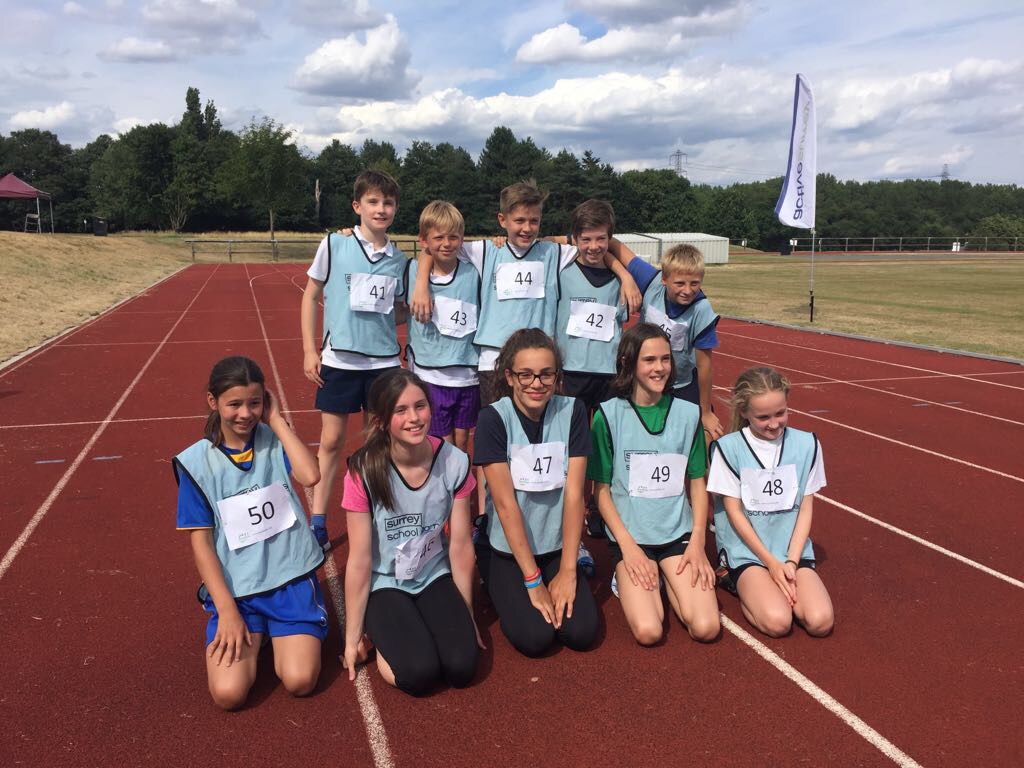 Tennis:
Four talented Year 4s (Lexi, Abbie, Ruben and Lucas) took to the courts at the county finals for Tennis.
With a tough first round involving 5 games each, the team came away 2nd in their pool meaning that they went into the semi finals against Reigate Priory B. They worked so well and showed all the sporting values, especially determination, self belief and honesty.
It was close but unfortunately Reigate won, meaning that we were into the 3rd/4th place play offs against Reigate A.
With a score of 1-3, we are very proud to say our amazing team came 4th in the whole of Surrey. What an achievement.