Speedy St Paul's at Goodwood
Today, 6 Year 6 children competed at The Gathering of Goblins at Goodwood.
After a long day sorting out a few mechanical issues on the car on Saturday (Professional advice given by Dave from Pierce & Street), the Kendal Cars Van was loaded with our green machine and made its way towards the coast at 6am on Sunday.
Goodwood here we come!
We met in our garage (number 100) at 8am ready for scrutineering - always a nail biting time!!!
Registration was next, enabling us to pick up our new race number - number 71.
Once again, there were many awards on offer including Best Portfolio, Greenest Car, Best International Team (yes - you read that right - it's an international competition with teams flying over from China and teams sailing over from Spain!)
Over the past few weeks we made sure that our Portfolio was up to date ready to give in.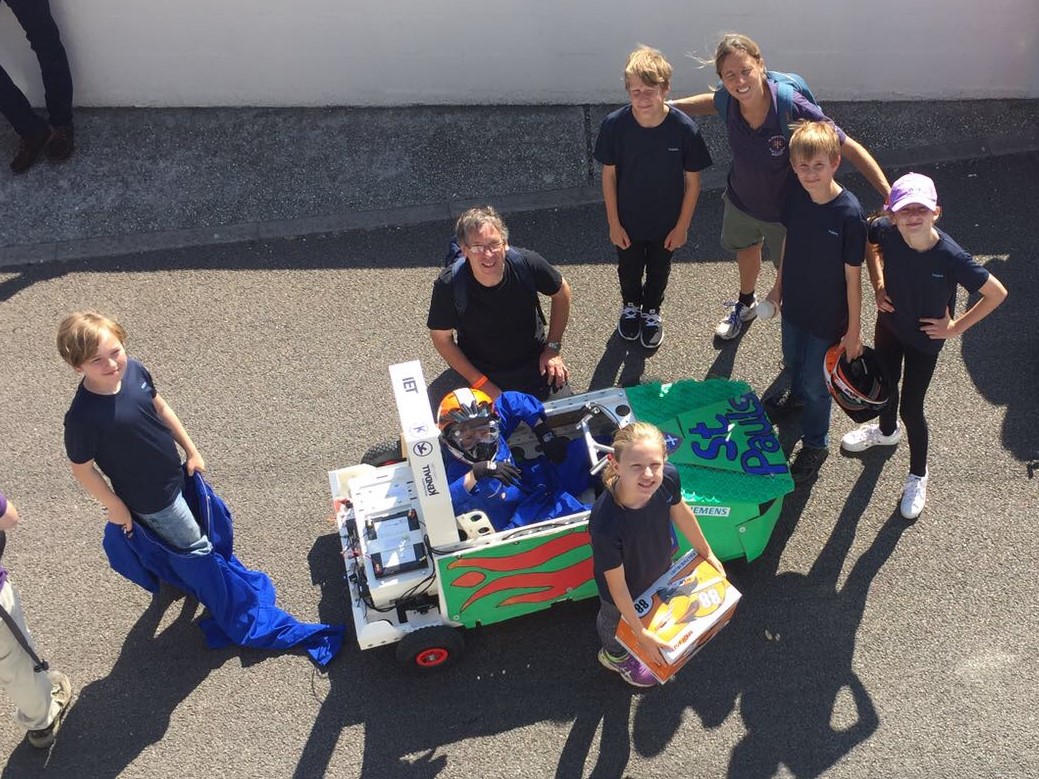 Our first race was the chicane sprint, involving a 180 sharp turn, which needed precision driving. Next we headed to the slalom, twisting through narrow gates. Then me made our way to a new event, The Pit Stop, which involved changing all 4 wheels as quickly as possible, followed by the drag race, racing as fast as possible in a straight line.
At the end of the day there was The Race of Champions - 83 cars racing around the whole track at Goodwood - over 2 miles!
It has been a day never to forget, especially because, not only did the children show such passion and determination throughout the day, but we also WON the Greenest Bodywork Award.
An amazing day. Once again I am a very proud teacher.
Thank you so much to Mr Tanton for all his hard work helping with this club.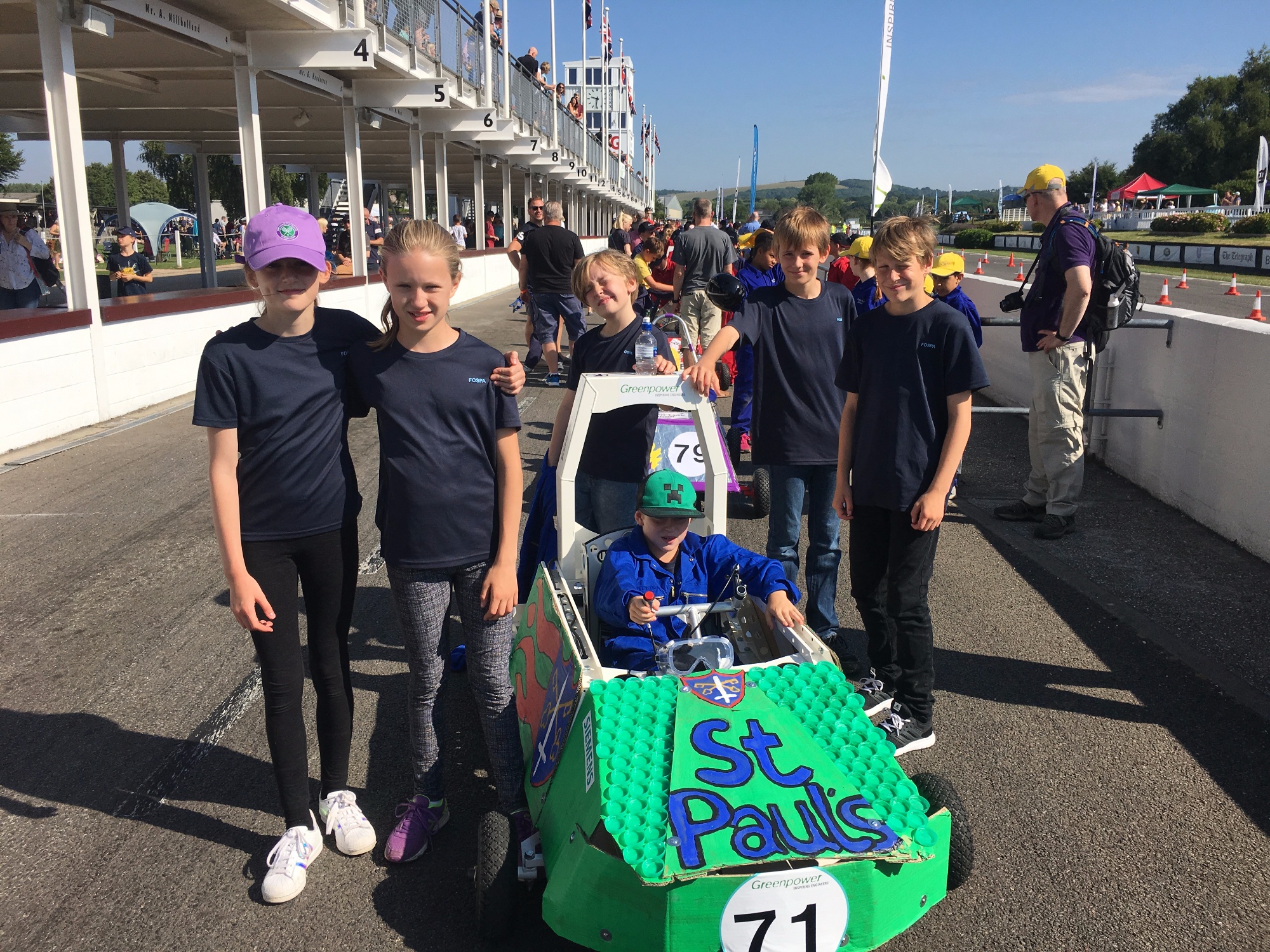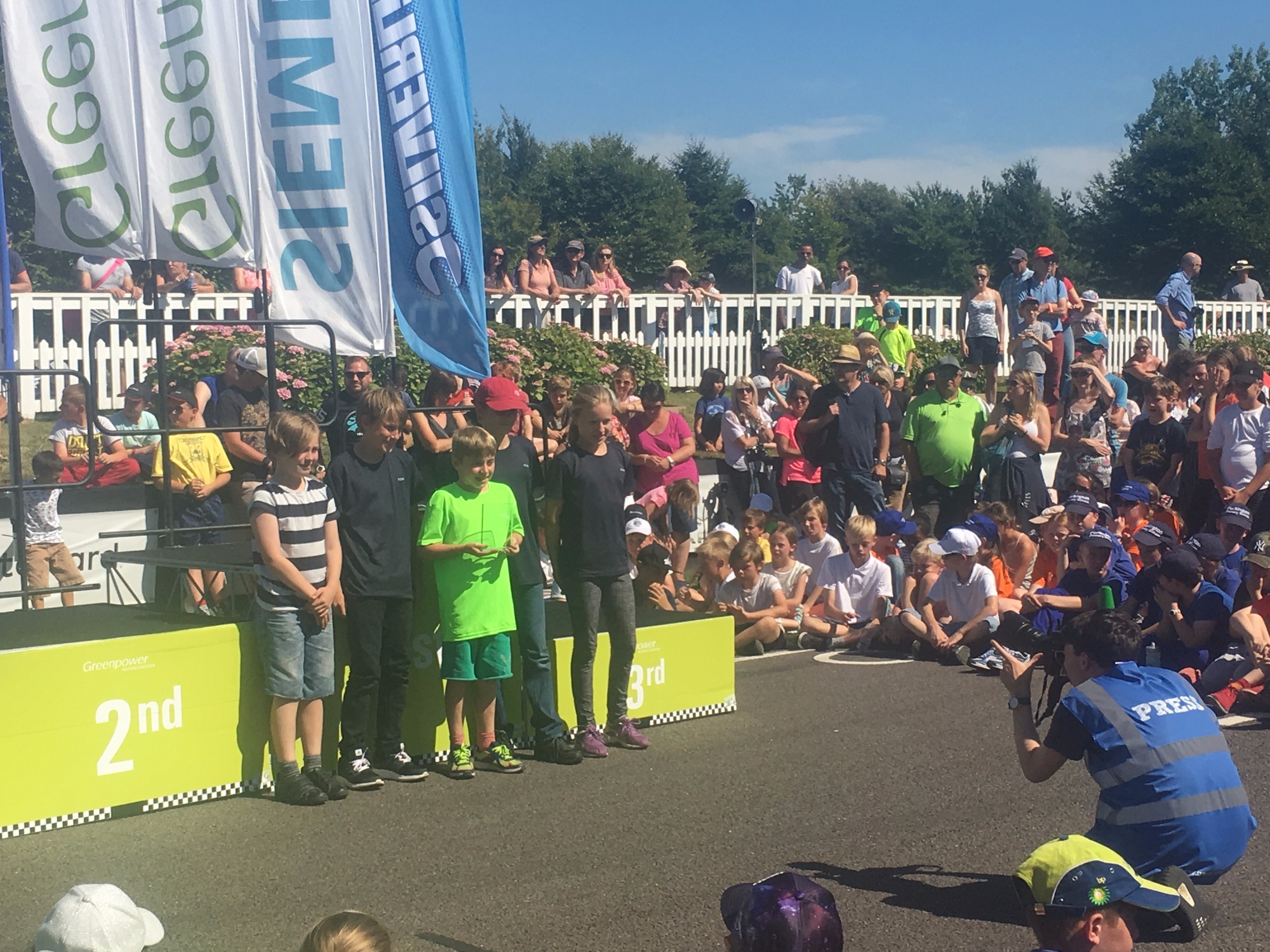 Visit the Greenpower page to watch a short video of the day.