Pixham Athletics
Year 5 and 6 ran in scorching heat last night at Pixham.
St Paul's took 28 children to take part in the District Sports Event at Pixham last night. We competed in many disciplines against the other schools in the Dorking area, including Vertical Jump, Long Jump, Howler Ball Throwing and track events.
Throughout the evening, all the children showed great sporting values - cheering on each other, as well as other teams, and showed great determination in their own events.
There was a lot of tough competition but our jumping skills and boys track events shone out, gaining us 1st place in each of these events.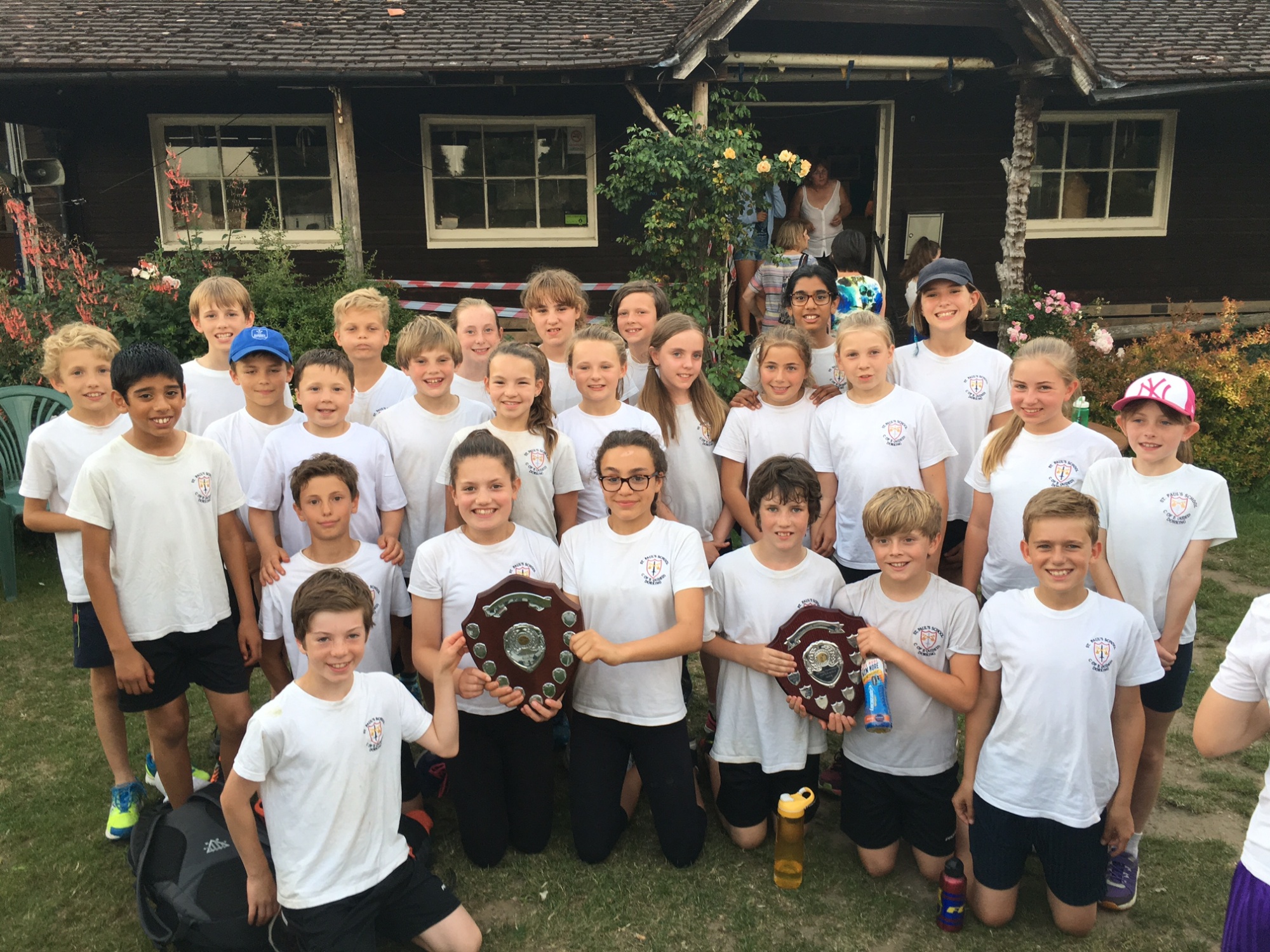 Overall, St Paul's came a fantastic 4th.
You should all be very proud of yourselves. Well done.