Darius Dazzles in Dorking!
St. Paul's was treated to a visit from international table tennis star Darius Knight on a wonderful, sunny morning today.
As part of the 'Sports for Schools' fundraising and inspiration inititiative, Darius visited us with a 'Sportivator' from the charity, who had the job of organising the whole school in a rotating, continuous exercise circuit across the morning. Everyone came out to cheer on the previous classes before moving through the activities themselves. Even some of the teachers were showing off their finest gym skills!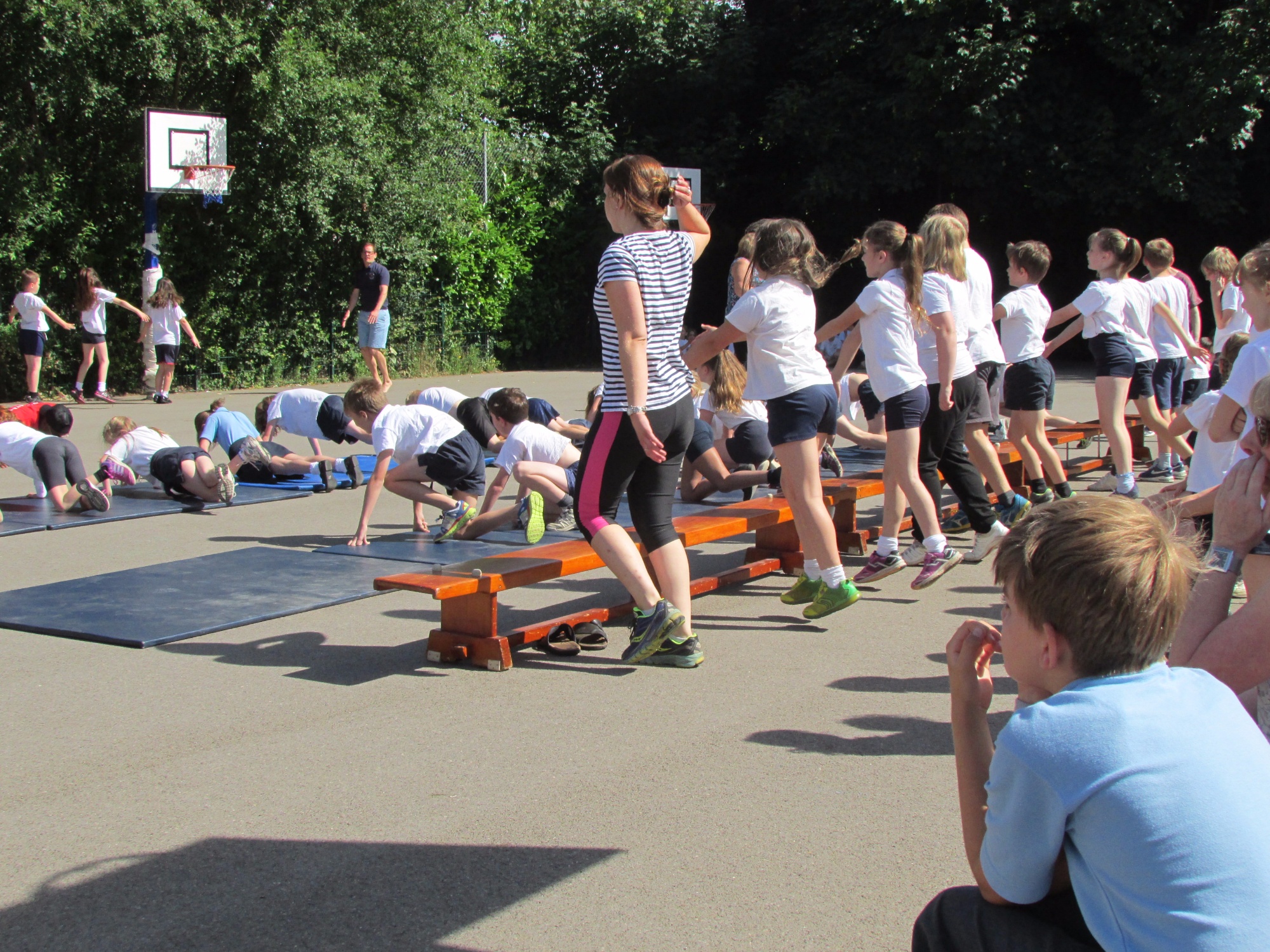 Afterwards, everyone came out for a special outdoor assembly with Darius, where he told us about how he decided to take up table tennis, how hard he worked to get to the top of his sport, and how he stays motivated to train, compete and remain at the top. He then played a game against some very brave volunteers from across the school. Toby even managed to get a cheeky smash past Darius and into the crowd, much to the children's delight and Darius's surprise- he didn't let him get away with it again though!