You can keep the Derby- here are some REAL racers!
After months of beavering away in the early hours of Friday mornings, the sun was shining; the day had finally come for one group of St. Paul's students...
The 3rd of June 2017 marked our first ever GreenPower Race Day. Our Kendall Cars Van was packed and the GreenPower Team left Dorking bright and early at 7am to get to Seaford College.
The day started with registration, giving in our portfolio and car scrutinising. Although nail biting, it all went well and we were given the go ahead to race. St Paul's were given race number 24, which meant our first race was the slalom. All 6 of our skilled drivers had the opportunity to race, flying through the gates and parking superbly into the finishing lot.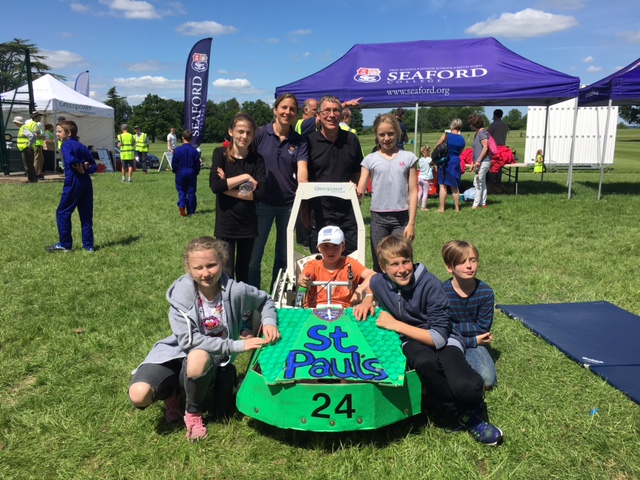 Next was the drag race - fast and furious! After a quick break for lunch, we had the final race, 3 laps against other race drivers. With amazing skill, we managed to storm into the semi final, narrowly missing out on the final.
Presentations were upon us - our first race day and we came away with the award for Best Portfolio (if you want to see some of the portfolio information please visit the Greenpower page on the school website).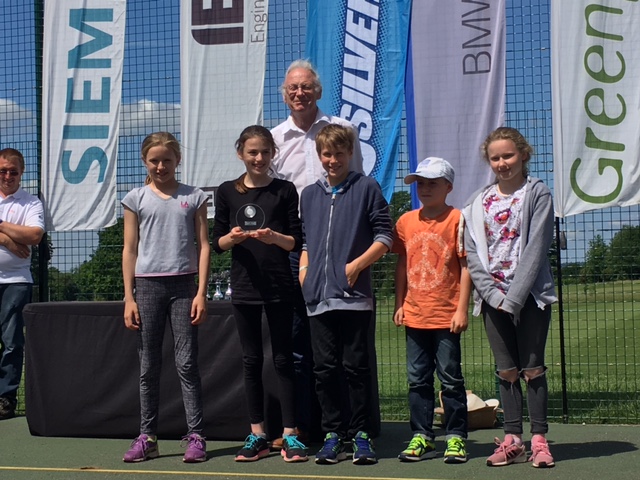 Mr Tanton and I could not be more proud. The behaviour throughout the day was amazing and the GreenPower managers gave a special mention to how well the children worked together and their superb understanding of the workings of the car.
A day never to forget 😀
Miss George