Book Club News
Another successful year 6 book club, filled with poetry, fresh air and cake
This half term, the year 6 book club have been reading 'Because a Fire Was in My Head,' a book of 101 poems carefully selected by Michael Morpurgo. Poems ranged from nonsense poems by Spike Milligan to classic poems by Shakespeare.
The children loved creating their own poems in the copse and had a chance to perform their favourite poem from the book.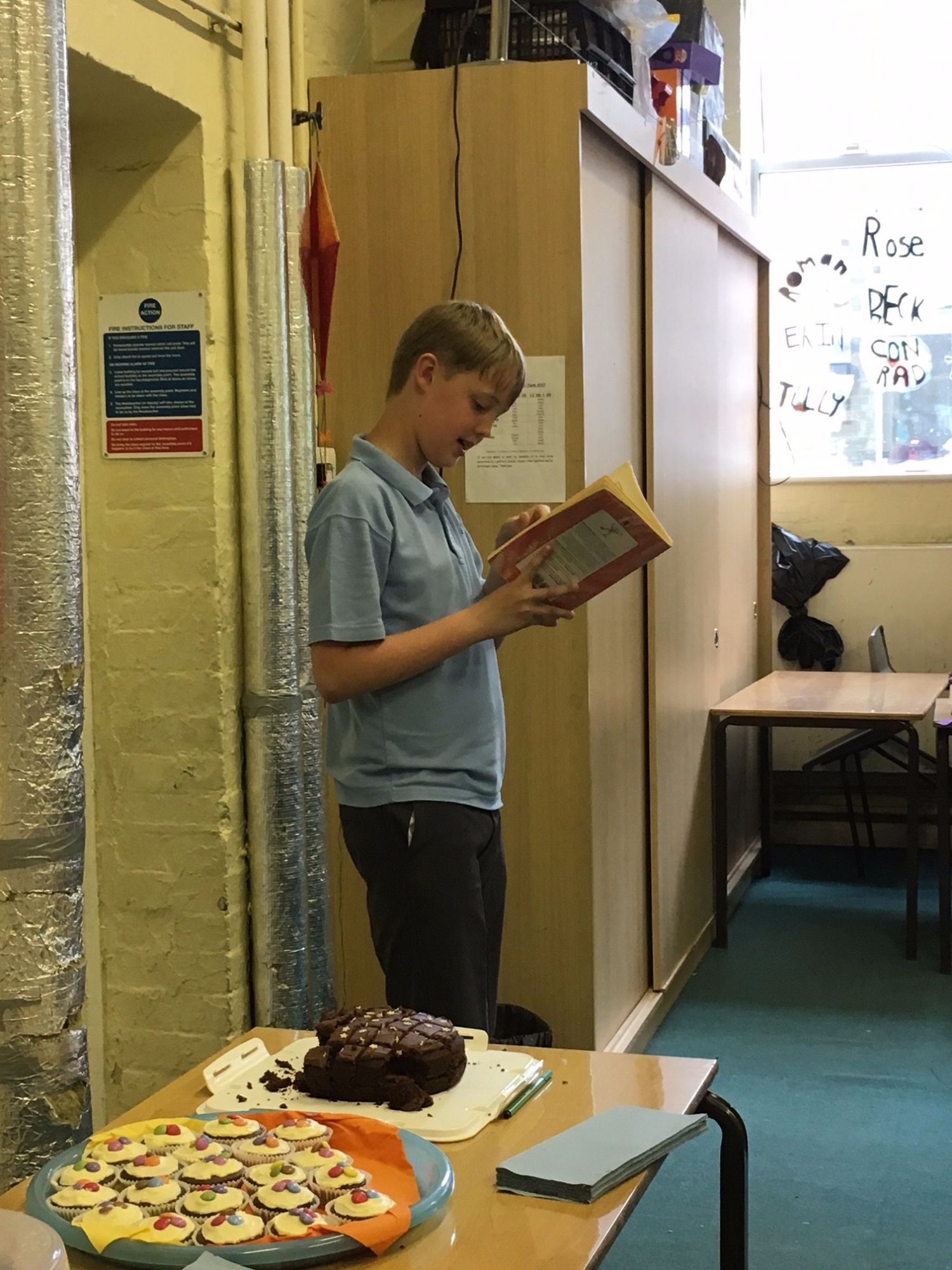 And finally, of course, the book club is never complete without cakes! Three fantastic cakes baked by Elliott, Roman and Rose. Thank you - they were delicious!! (most importantly, there was a slice left for Mr Hogan. He was very happy!)
Thanks as always to Miss George and Mrs Eborn for running the club- and to the children for making it so successful this year.