Chris Speller Trophy 2017 winner announced
This morning, we were very pleased and proud to announce this year's recipient of the Chris Speller Trophy
The trophy is awarded annually to a member of the St. Paul's Panthers football team. It is named after and given in memory of the late Chris Speller, a St. Paul's parent and founding member of the St. Paul's Panthers committee, remembered by all for his unfaltering commitment to the young footballers of St. Paul's.
The receipient of the trophy is decided on by the current manager of the U11s team, and is a person who has given their absolute best in representing the team through fair play, commitment, teamwork and effort- all values that are the foundations of any sport.
This year's winner is Sam S - definitely a choice we all agree with for his constant demonstration of the values underpinning the award. His attitude to sport and his friends is a real example for others to follow, so congratulations Sam!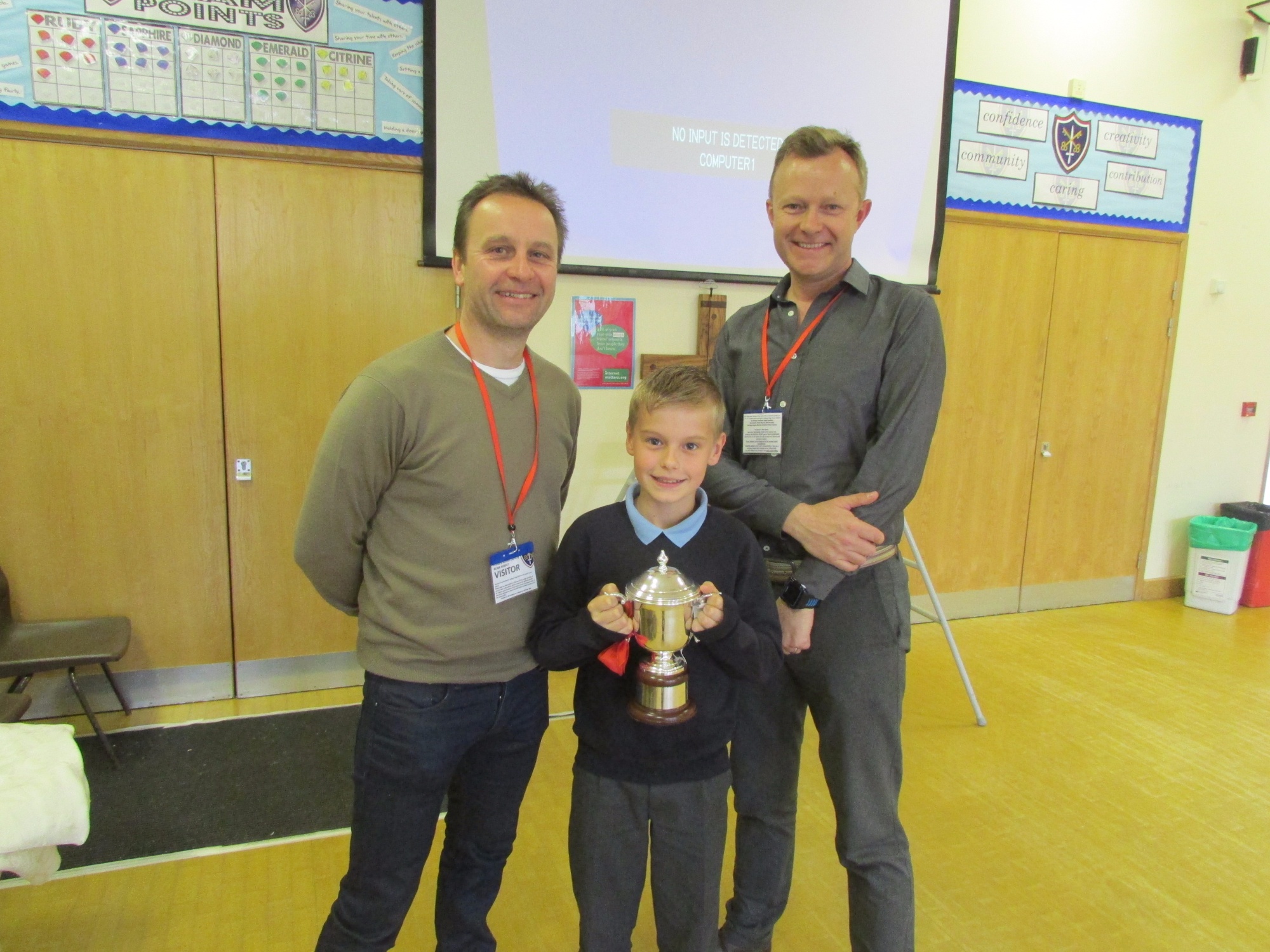 Sam will be allowed to take the trophy home for a few months, before returning it to school to be engraved and displayed to remind us all of why we should play sport together- for the love of the game and enjoyment of being part of a team!