Book Club fun!
Did you know we have a rather special Book Club in Year Six?
Set up by Miss George last year, our Book Club currently sees over half of Year Six engrossed in a new book every month, before meeting up to chat about it after school.
This half term, we have been reading 'A Boy Called Hope', which stimulated in-depth discussions about character relationships, as well as how an author relates to their reader.
Not only did we have fun discussing our views and comparing other books and authors, we also enjoyed amazing baking, lovingly made by book club members, and some fun activities associated with the book's theme- today, we had a binbag fashion show in groups, as demonstrated by the fine upstanding young gentlemen in the picture below!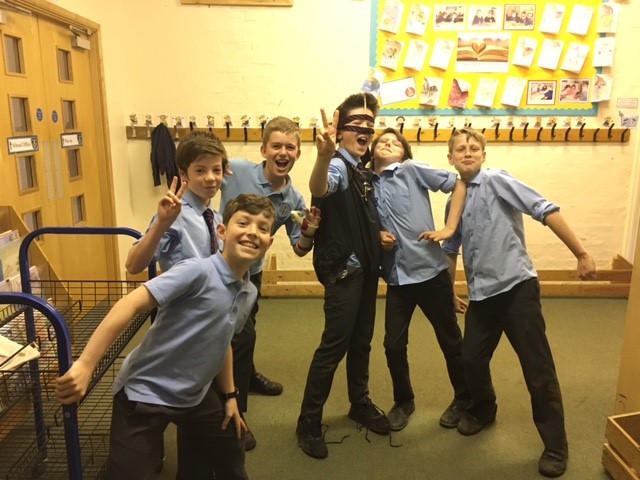 Big thanks go out to Miss George for being the driving force behind this new and very popular club, (between this and all the sport, how does she find the time!?) not to mention one of our parents, Zoe Eborn, who has given up her time each month to help run the club.