THE BUILD 2019
GreenPower
2018-2019
18th January 2019
Reported by Amy and Phoebe
Hi green fans, this week in green power we continued to build our legendary car. We identified the right components and used the technical drawings to understand which nuts and bots we needed.
If you don't know what the legendary car is, keep reading!
The legendary car is the vehicle we are taking to the (also legendary) races where we will compete with other green teams.
Now back to the build 2019 - we have just finished the seat and have started the base which is going to look amazing.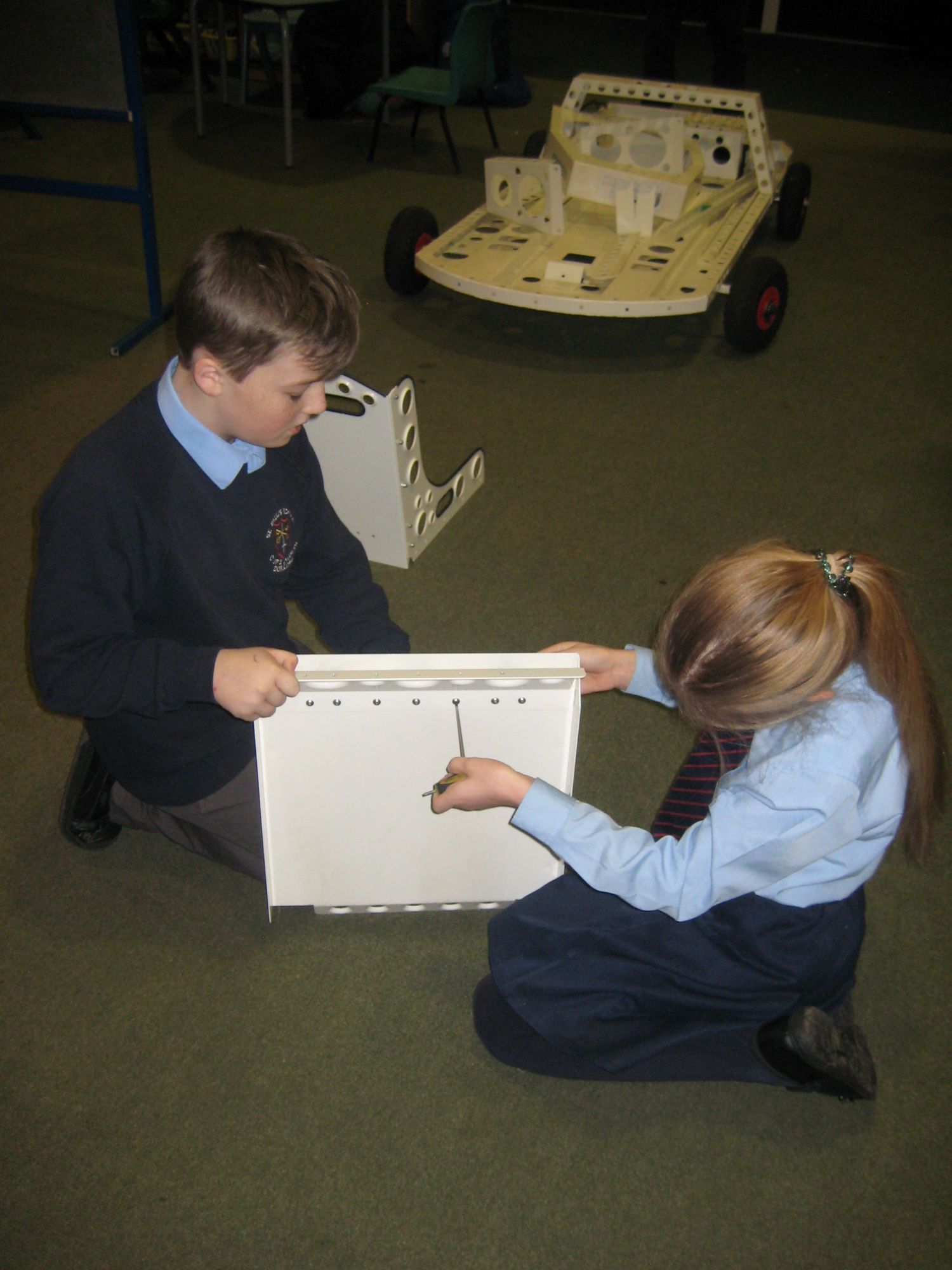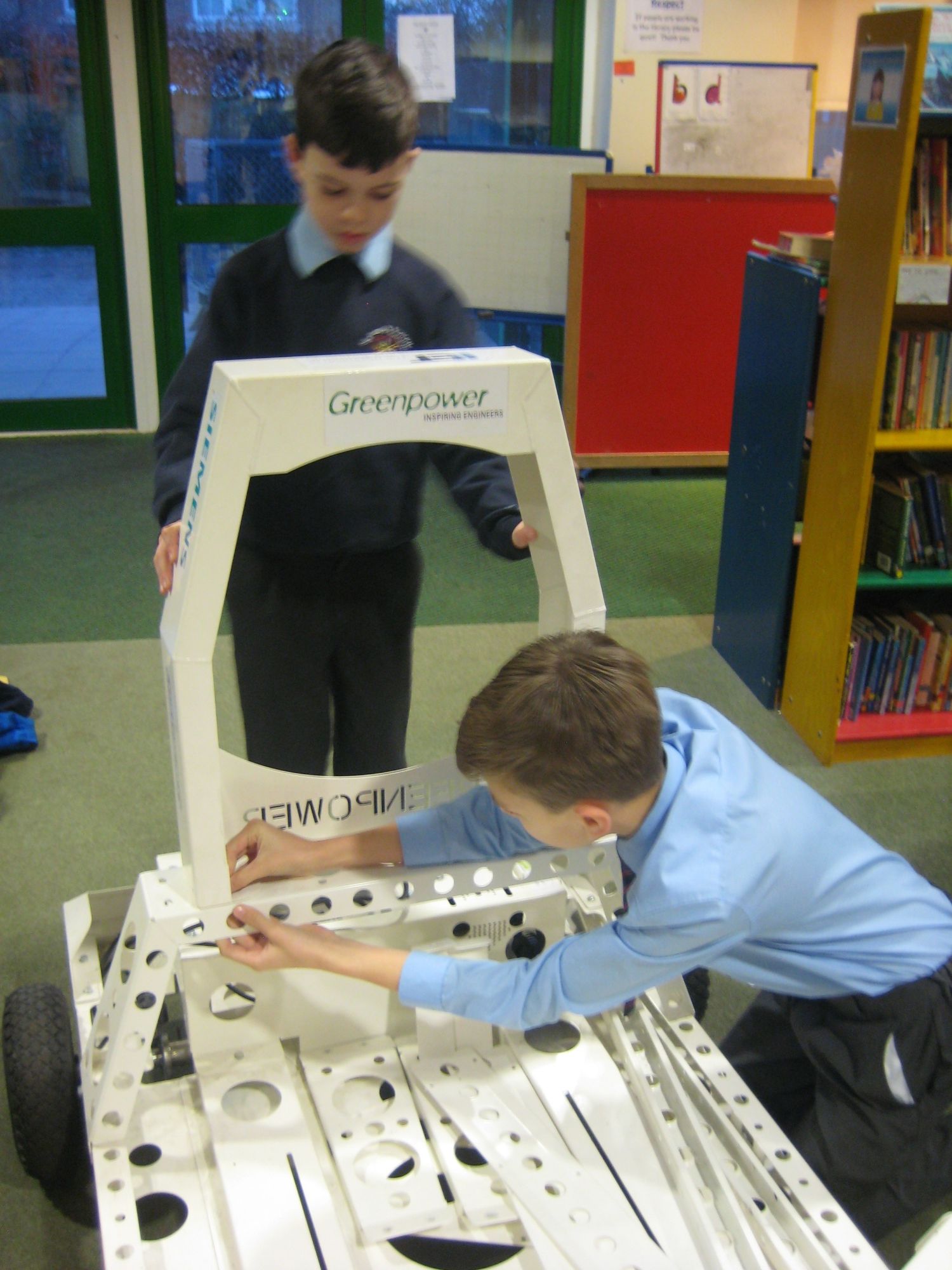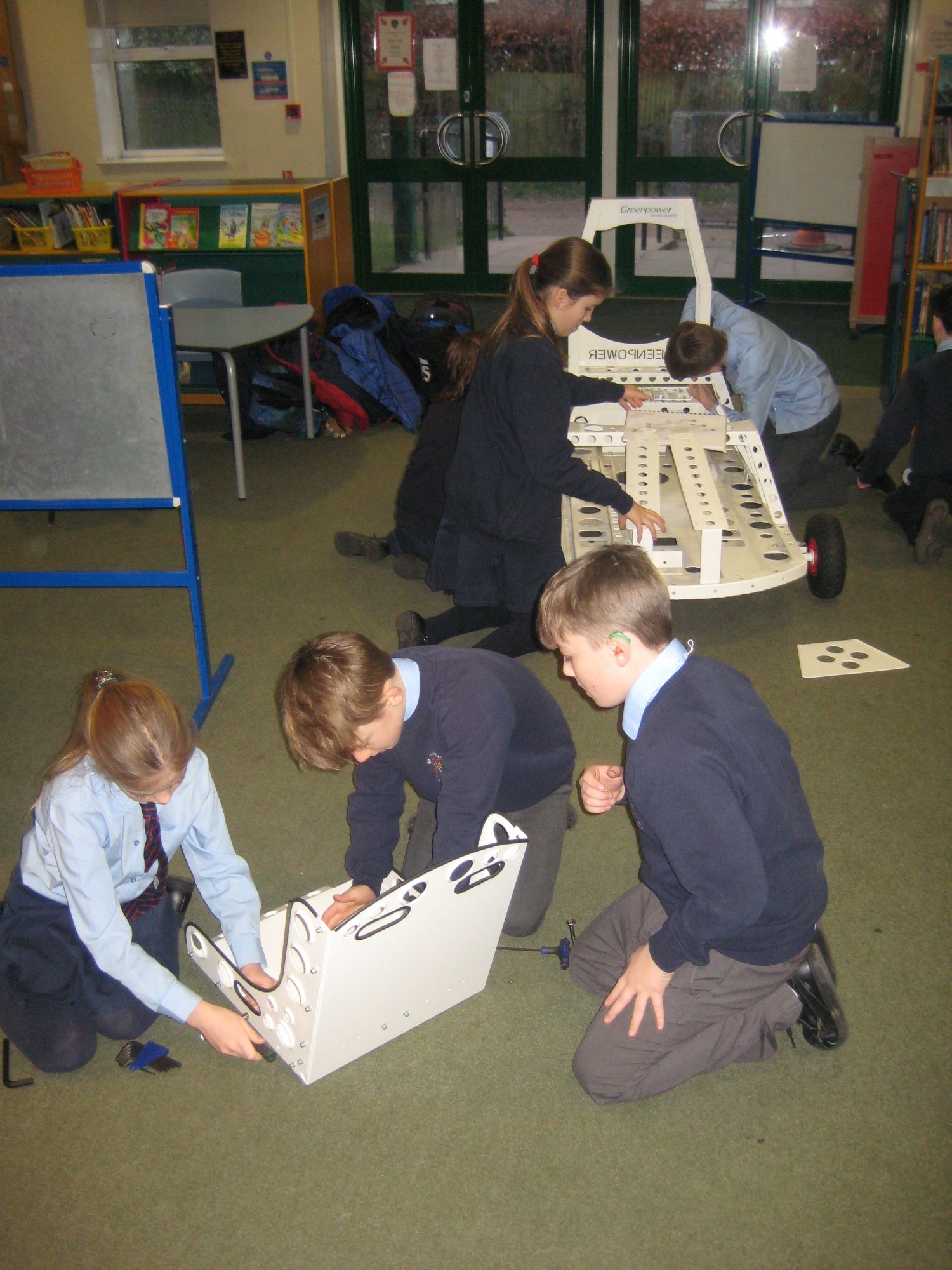 Also, we talked about how we can recycle more plastic and what it is turned into. We looked at different recycle signs and we have a challenge to find out what the number 4 within the recycle sign means!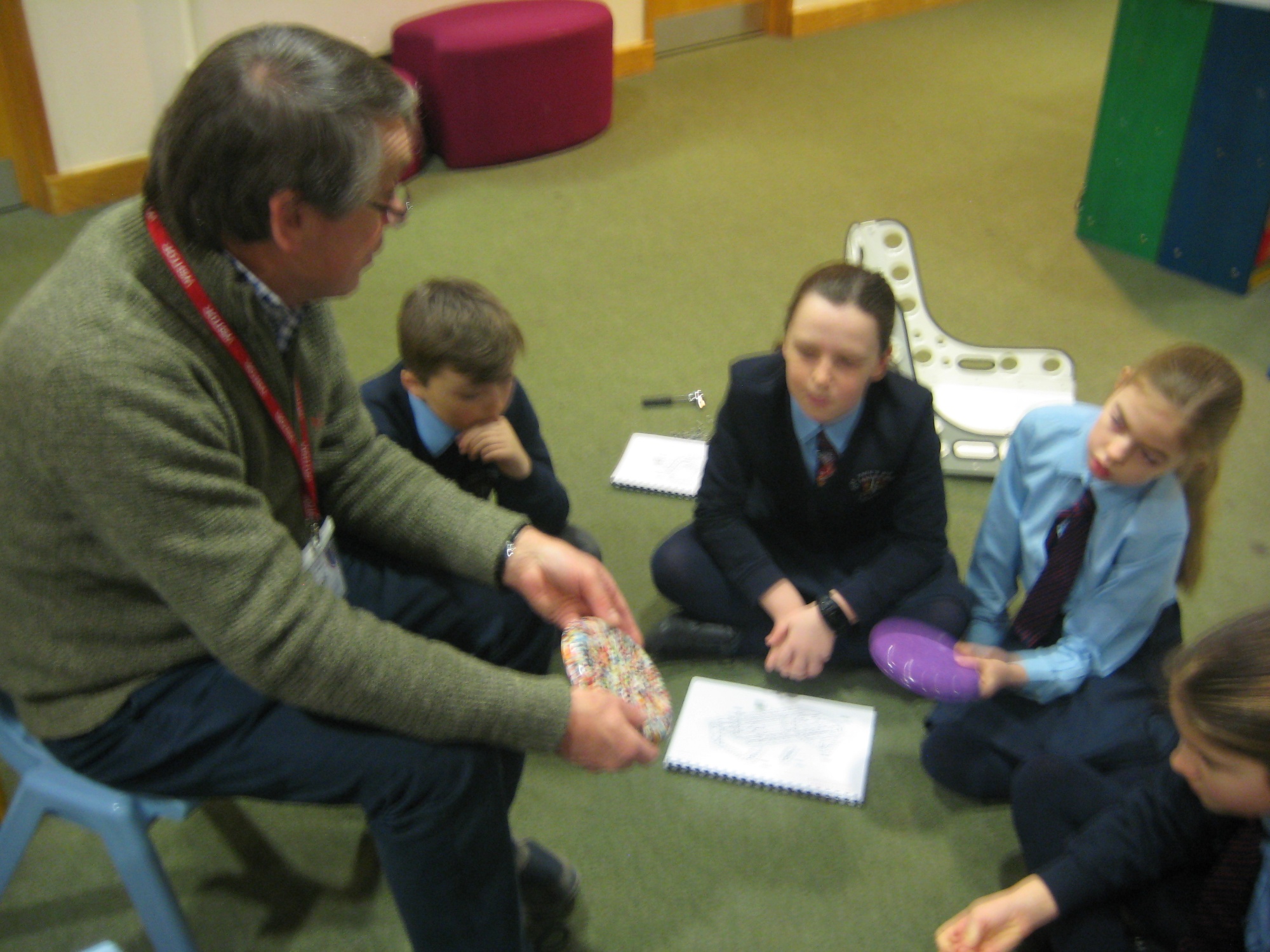 We had an idea about raising money for green power ,which we will be discussing with Mrs Alden later next week. If you have any feedback please share it we love your ideas.
Our BIG GreenPower Assembly
14th January 2019
Reported by James and Phoebe
On the 14th January, Greenpower did an assembly on being green, to the whole school. In the run up to the assembly, Greenpower had a meeting with Mrs Alden (our head teacher) to discuss what we wanted to included in our presentation. On Friday 11th, we went back to Mrs Alden to run through our presentation to make sure she was happy with it and finalise a few details.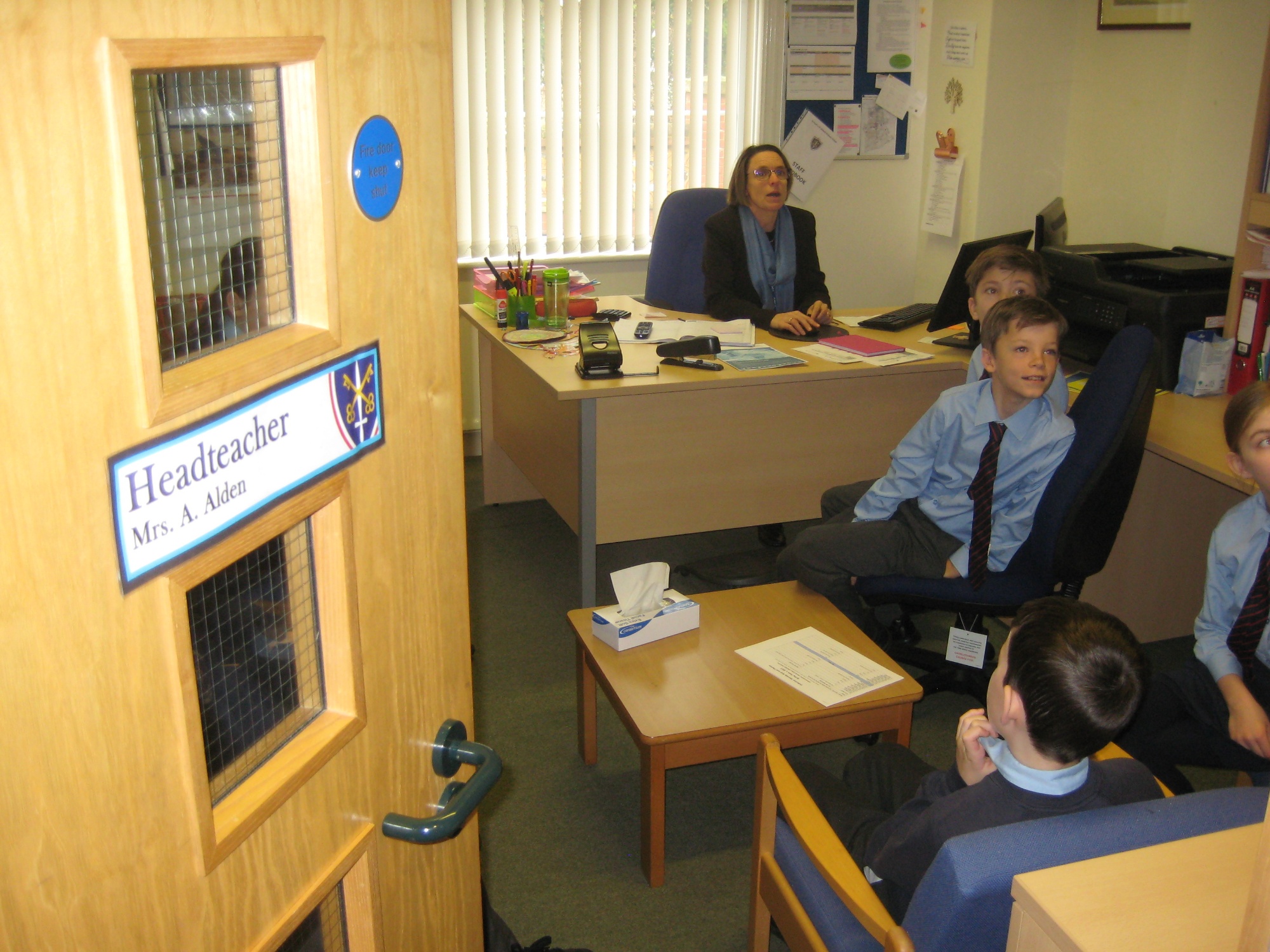 On Monday, the day had come (14th January) to perform in front of the school. We all felt more nervous as more and moe children came into the hall.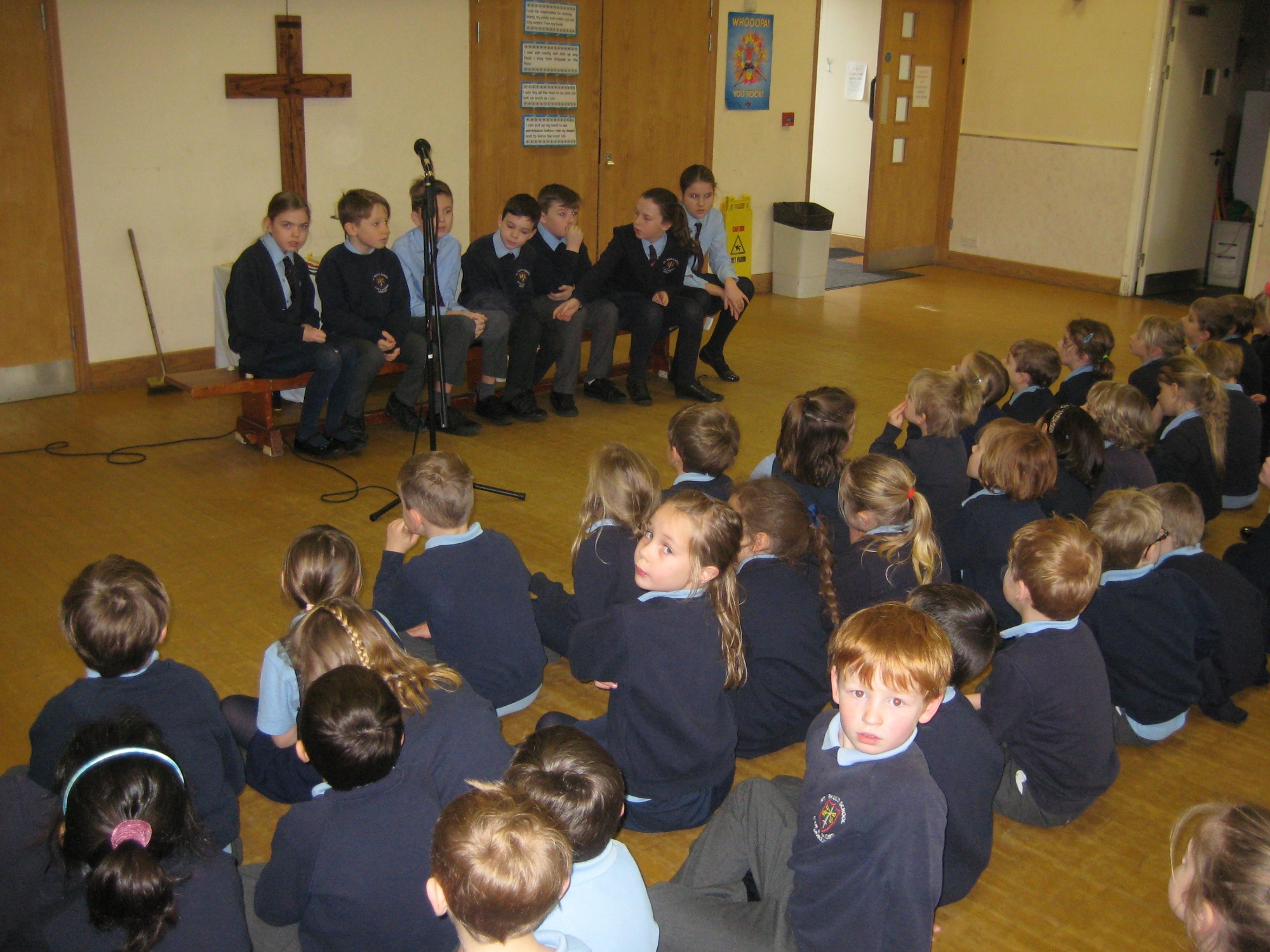 After the assembly, Lily stated
' The assembly went really well and we are hoping to do another assembly later in the year.'
and everyone in the Greenpower team agreed.
During the assembly, we mentioned the questionaire, which Phoebe, Amy and Lily took round to all the classes to fill out. We have got lots of them back already!
Next Friday, we will look through the questionaires to see how green our school really is.
We really do hope that you all enjoyed our assembly!
Week 5: 11th January 2019
Reported by Silas, Ben and Lily
Today we discussed that we are going to enter the premier league primary stars ocean rescue pledge to share a spot light on issues affecting ocean health.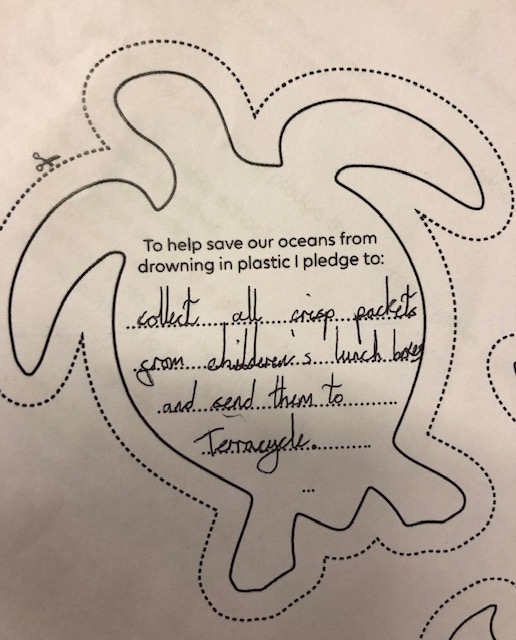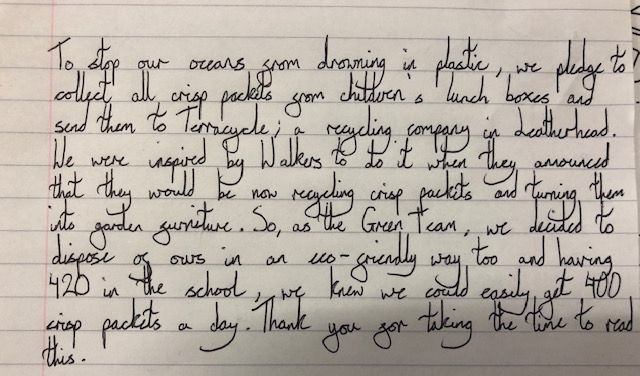 Our pledge is to collect children's crisps packets from their lunch boxes so we can send them off to be recycled rather than contribute to general non-recycled waste. We wrote 100 words to explain why we thought this pledge adhered to the OCEAN acronym.
O- choose one thing to change
C- be clear about what it is
E- make it easy for everybody to be able to do
A- ensure it is achievable
N- know your next steps to get ready to carry out the pledge
We also talked about our sponsorship letters, written by Lily Rose and Phoebe and we will send some out to key companies next week.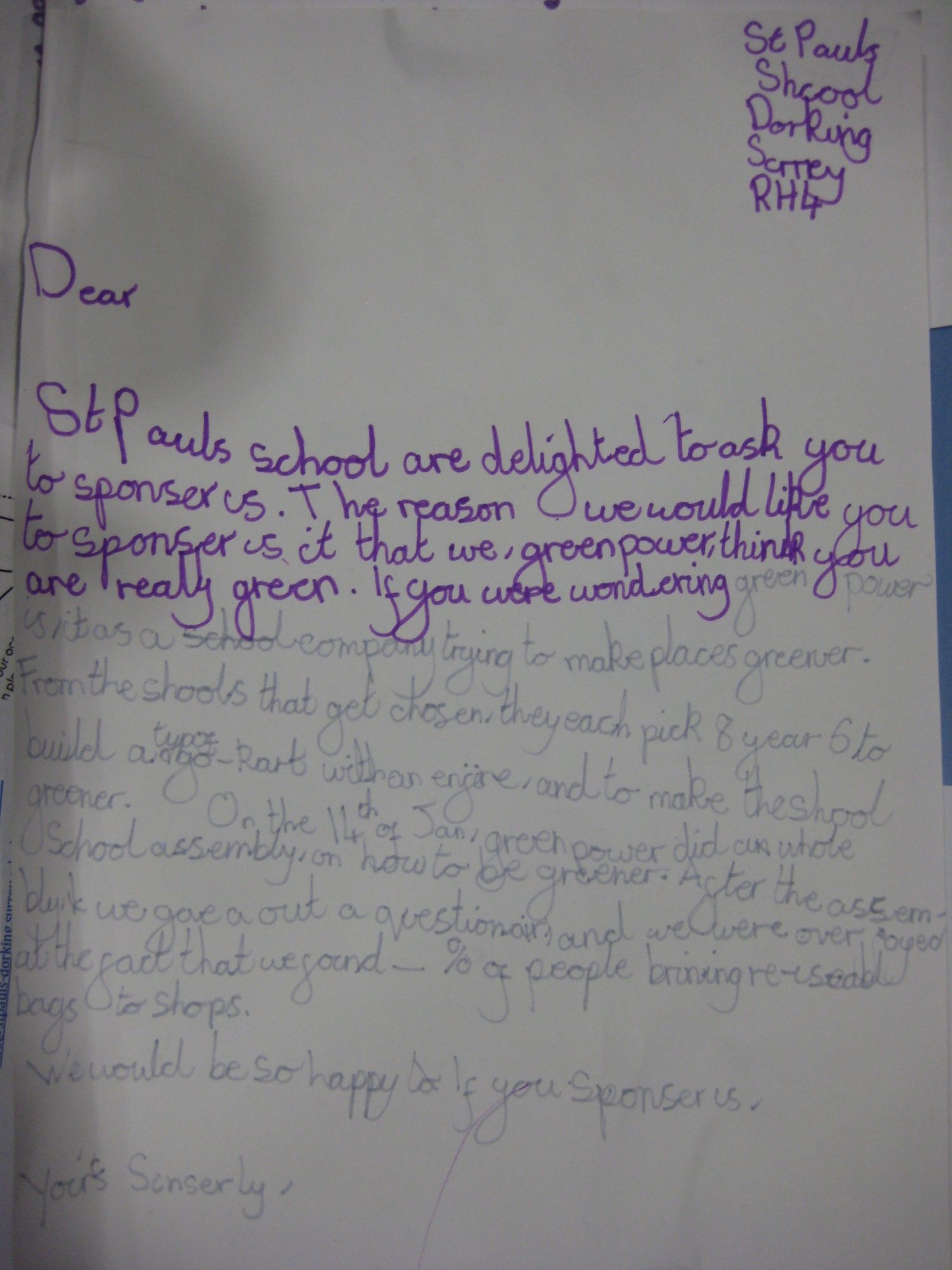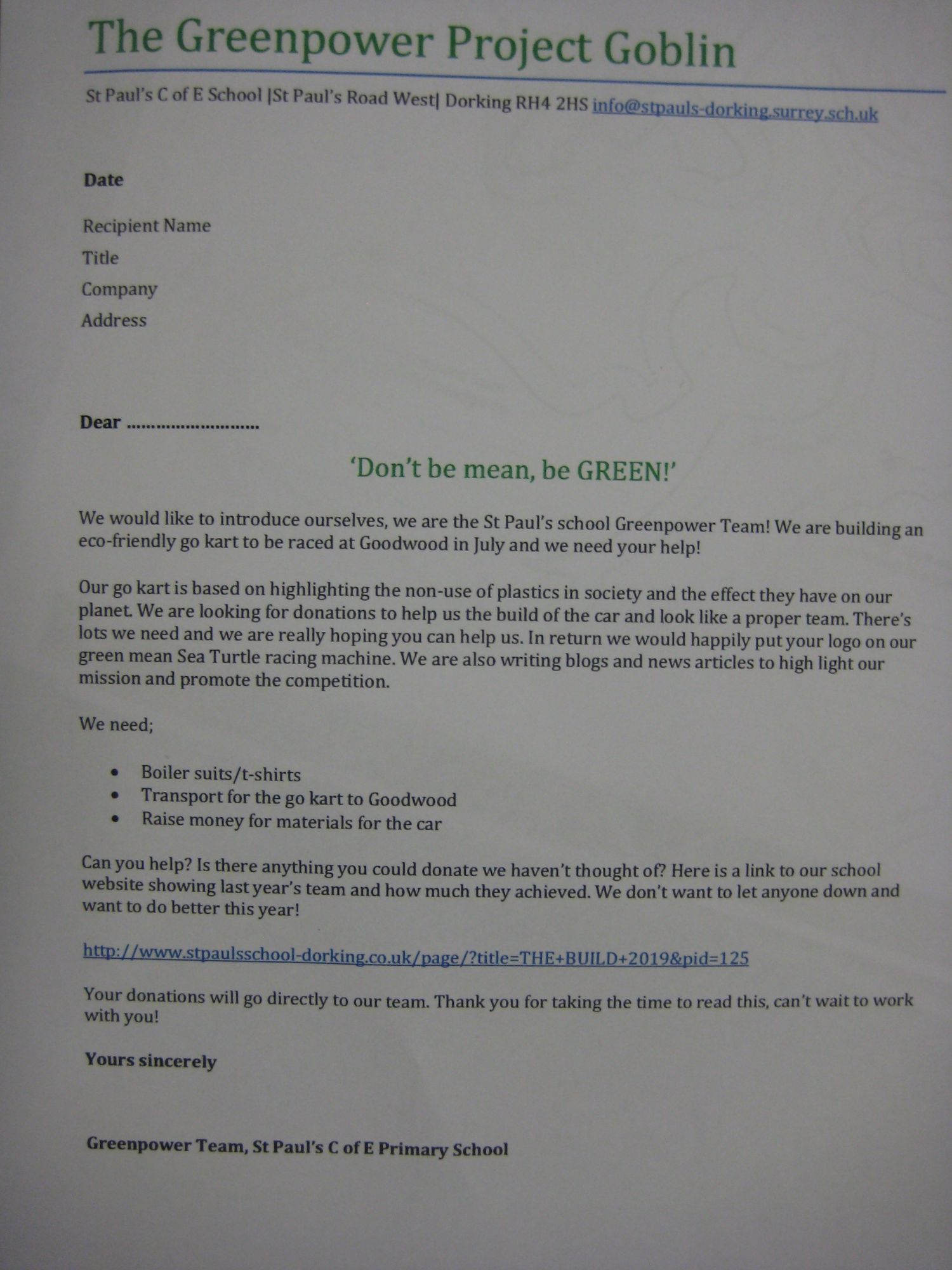 Next we got down to the technical side of Greenpower, starting with a health and safety talk as well as going through the equipment, which will be used during the building process. We got to understand the technical drawings and how to find the correct screws, bolts and washers for each part of the build.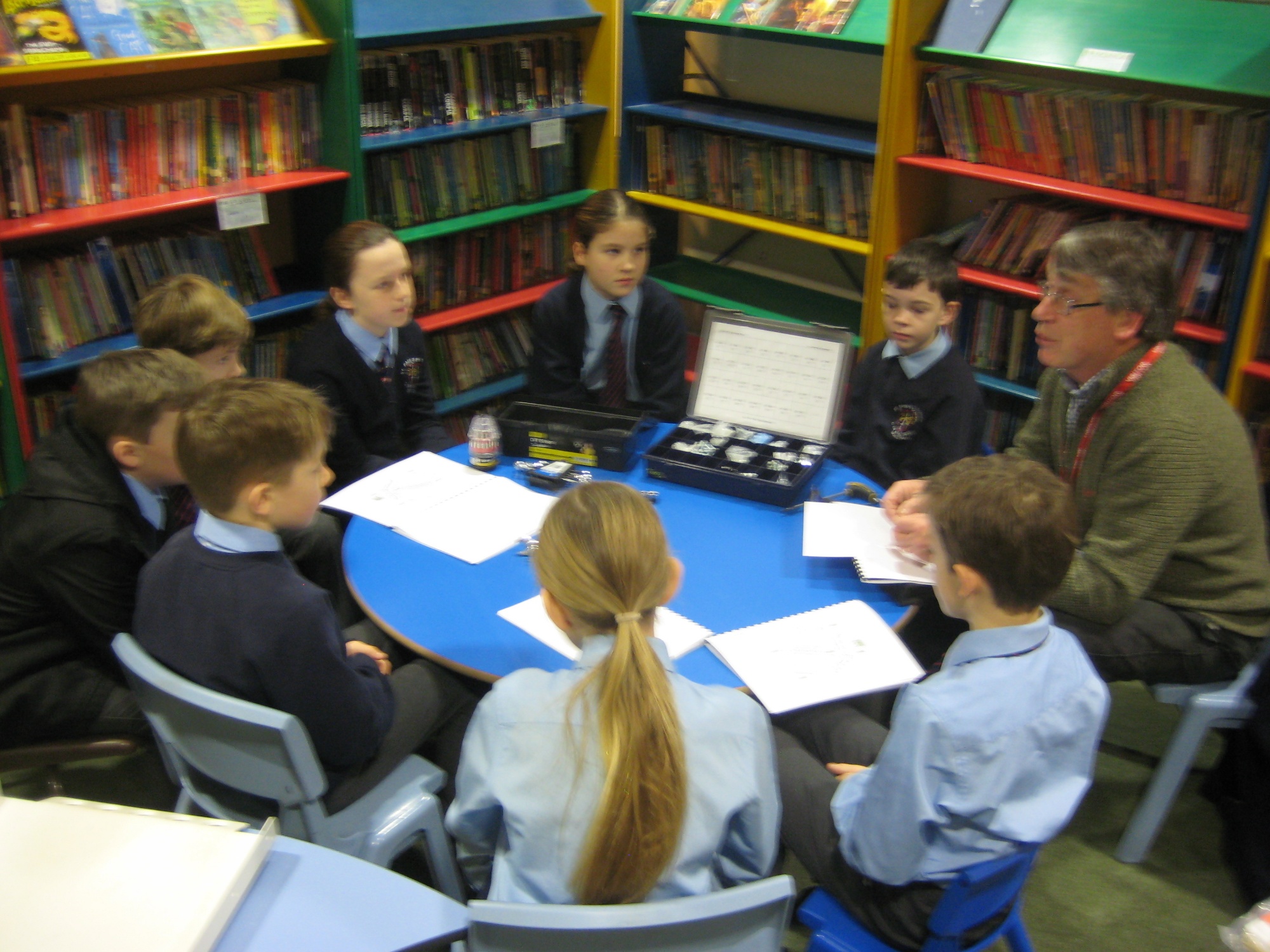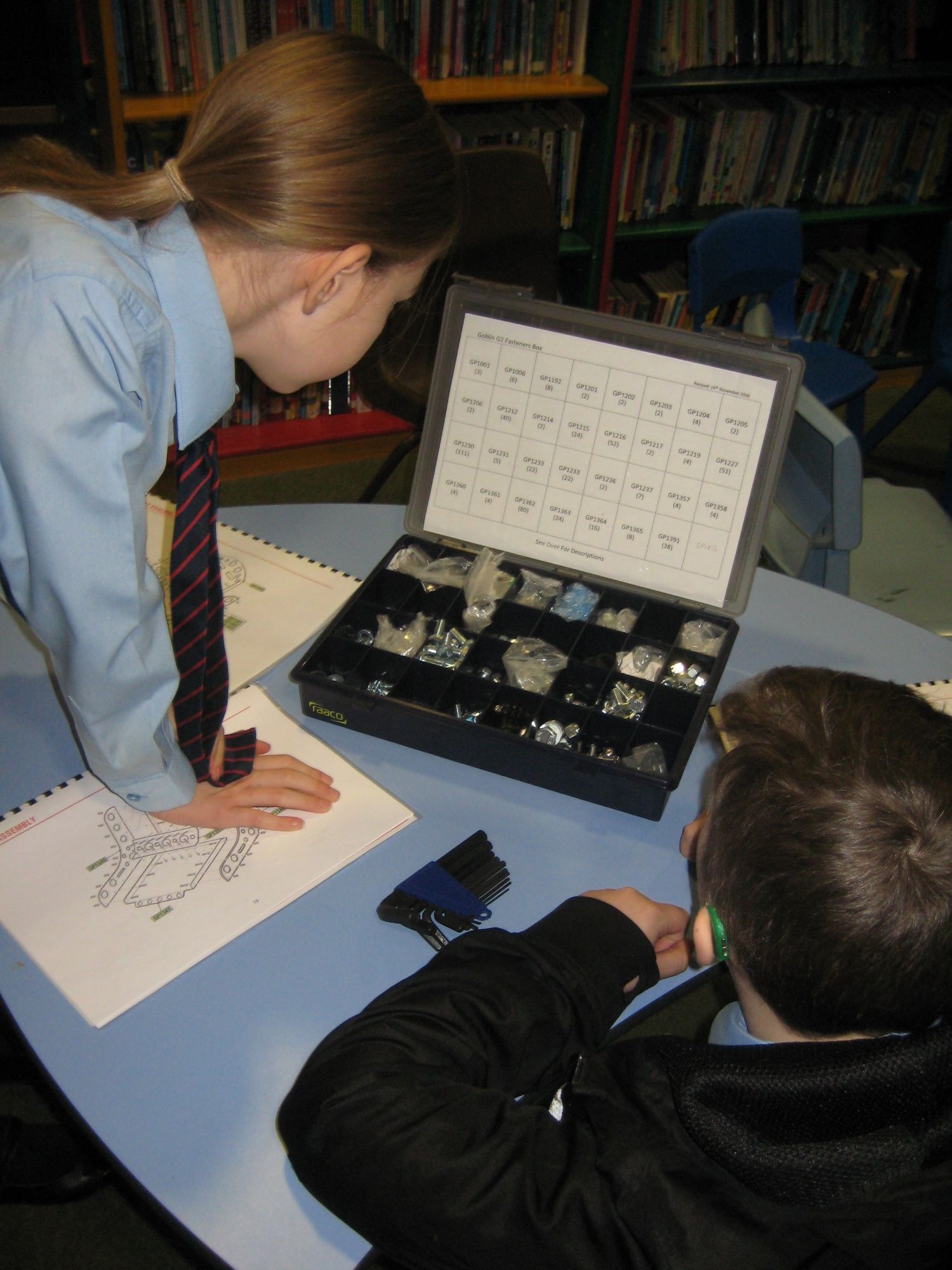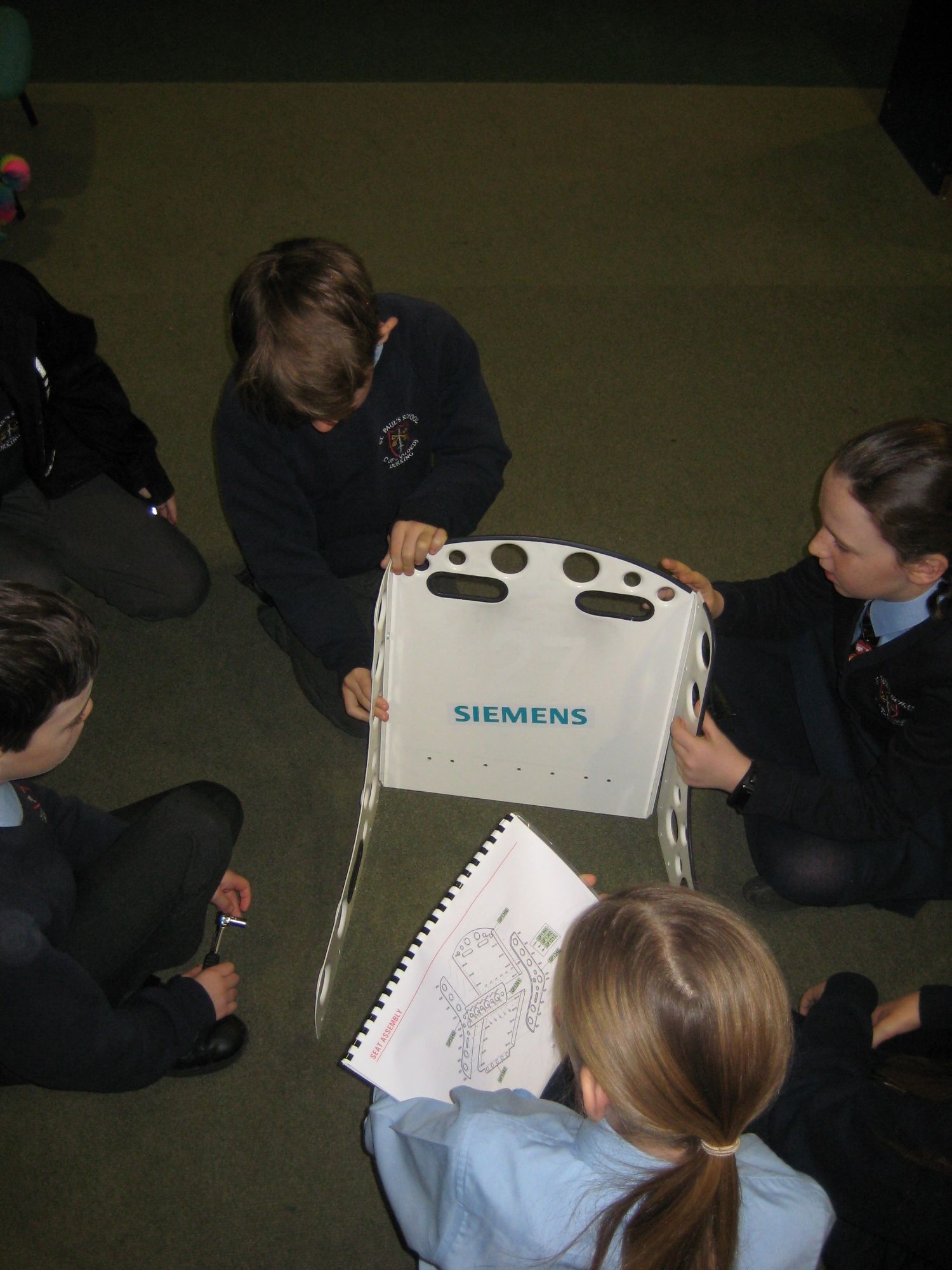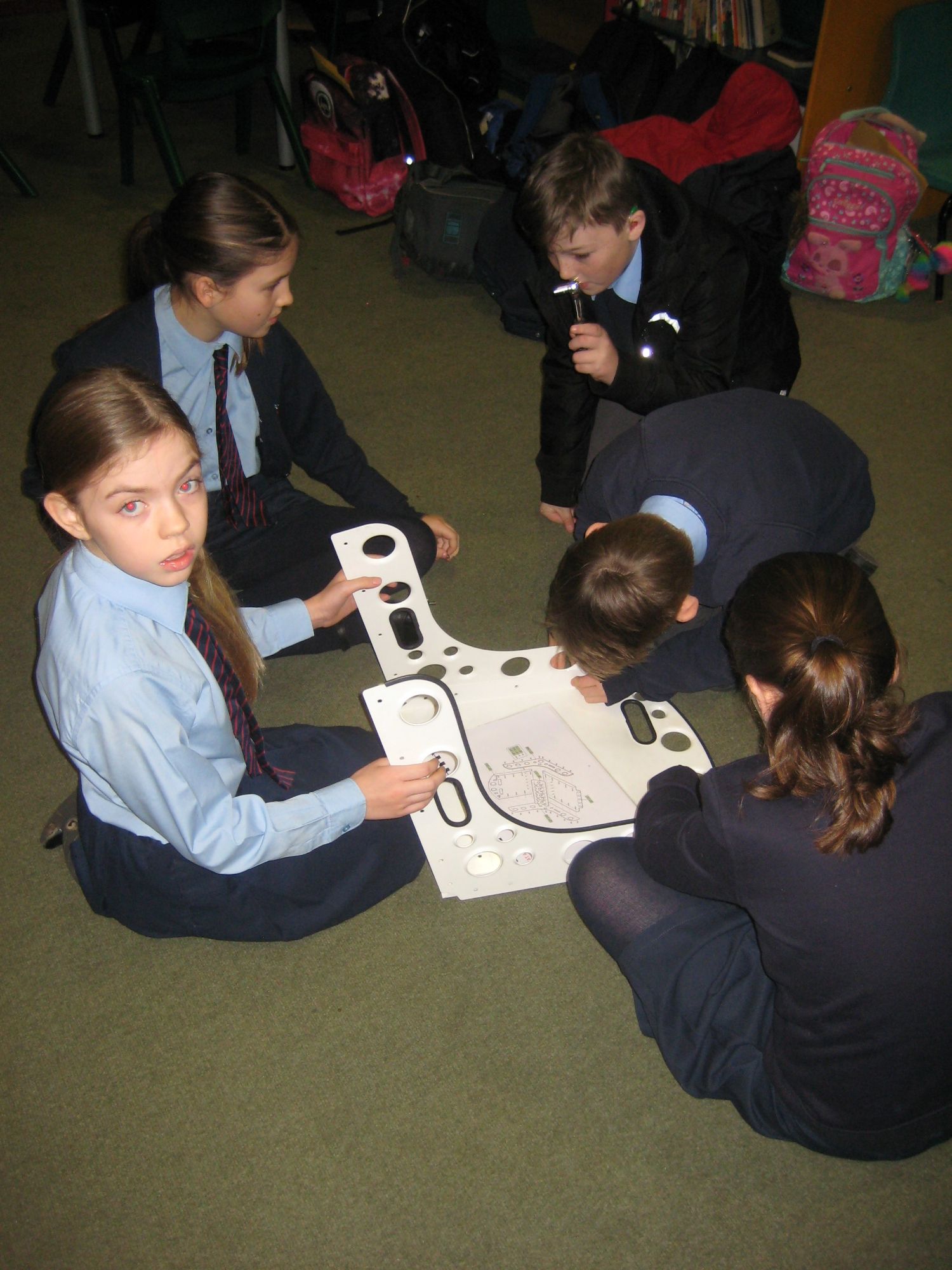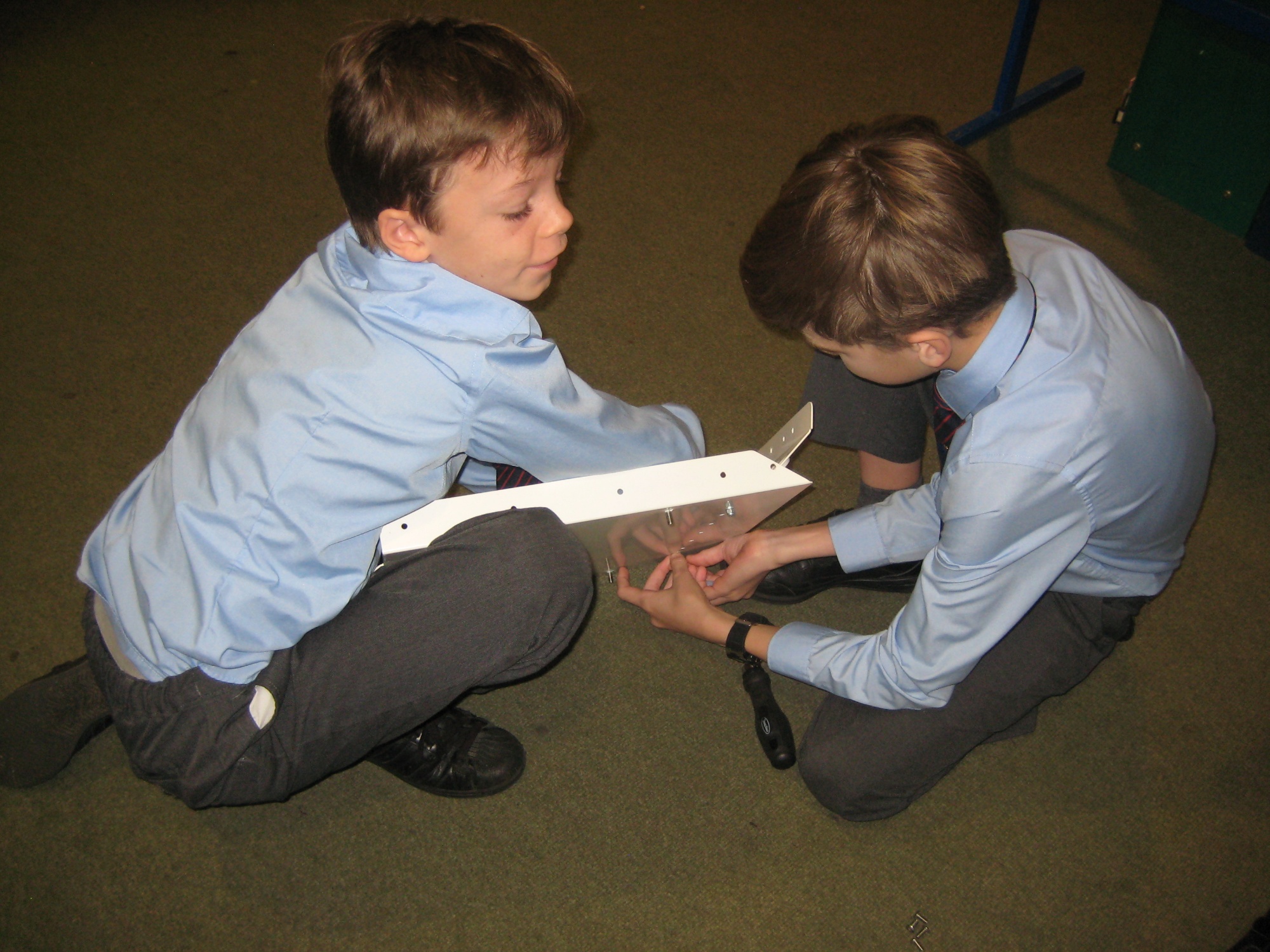 Week 4: 4th January 2019
Reported by Phoebe and Amy
Hi,
This week in Greenpower we discussed our ideas and talked about what we are going to do in the BIG Greenpower assembly.
Our questionnaire has been printed and will be coming around your classes after the BIG Greenpower assembly on the 14th of January.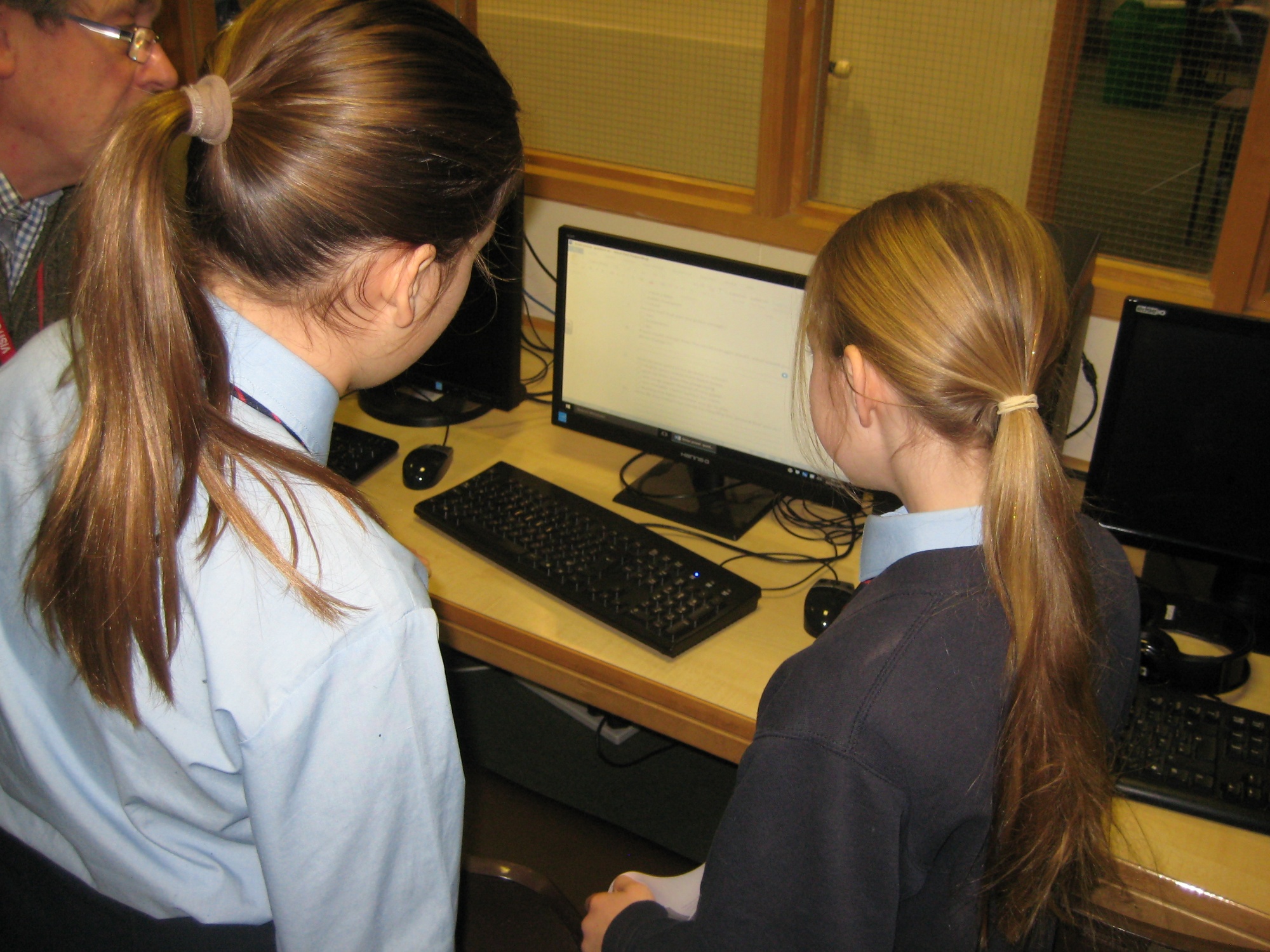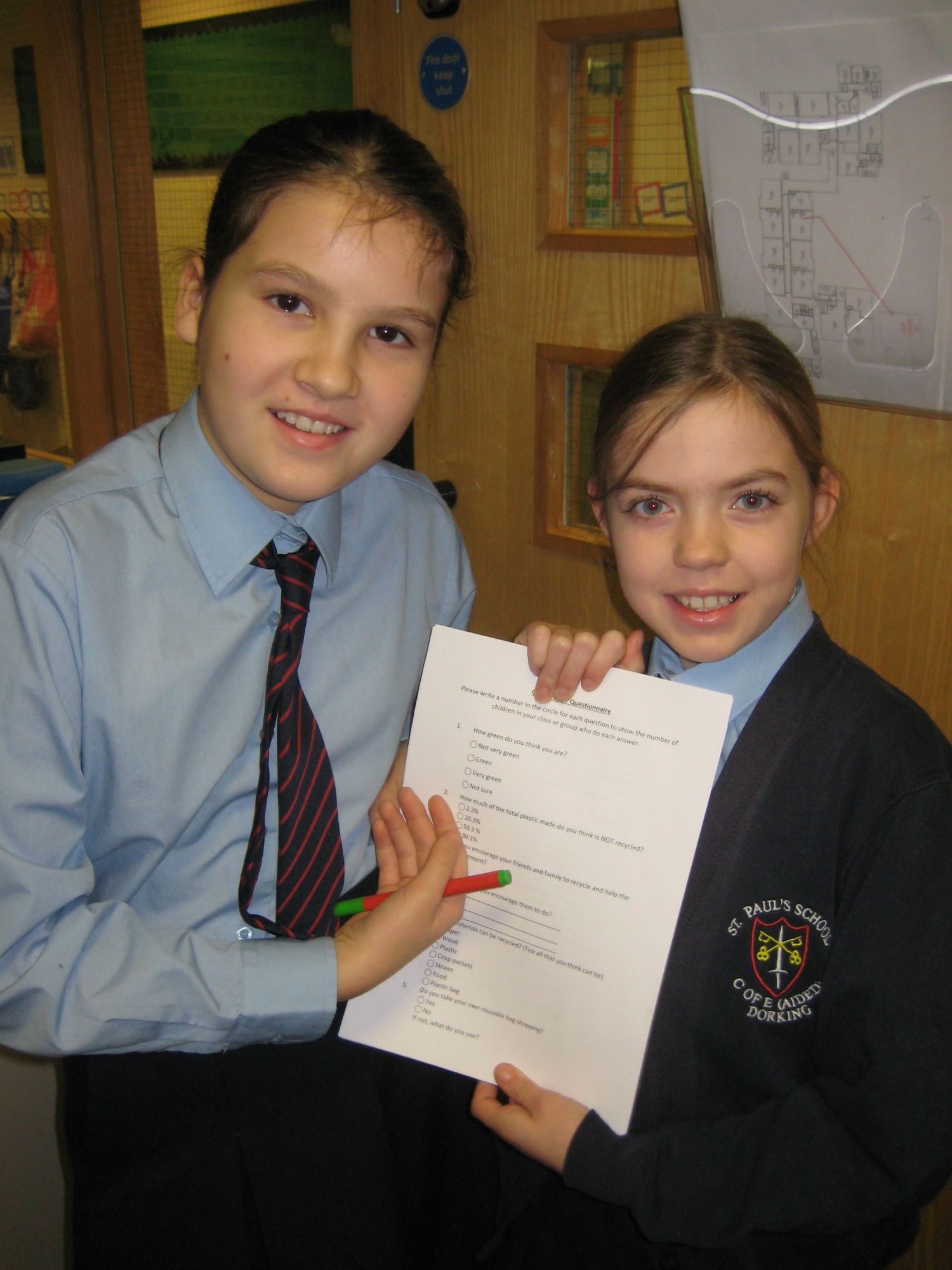 If you have any questions you can save them for the BIG Greenpower assembly where our brilliant team will be answering all of your interesting questions; we can't wait to hear them all.
We also can't wait for all your answers on the questionnaire which we mentioned earlier.
We are working on a power point which will hopefully answer some of your questions as well.
Don't forget we would also love to hear your ideas so if you have any come by Elm class and talk to Miss George, who is also a member of our Greenpower team.
If you would like to know more about the power point, have a look around the website and on the Greenpower board. Thanks for reading, we hope to see you at our BIG Greenpower assembly.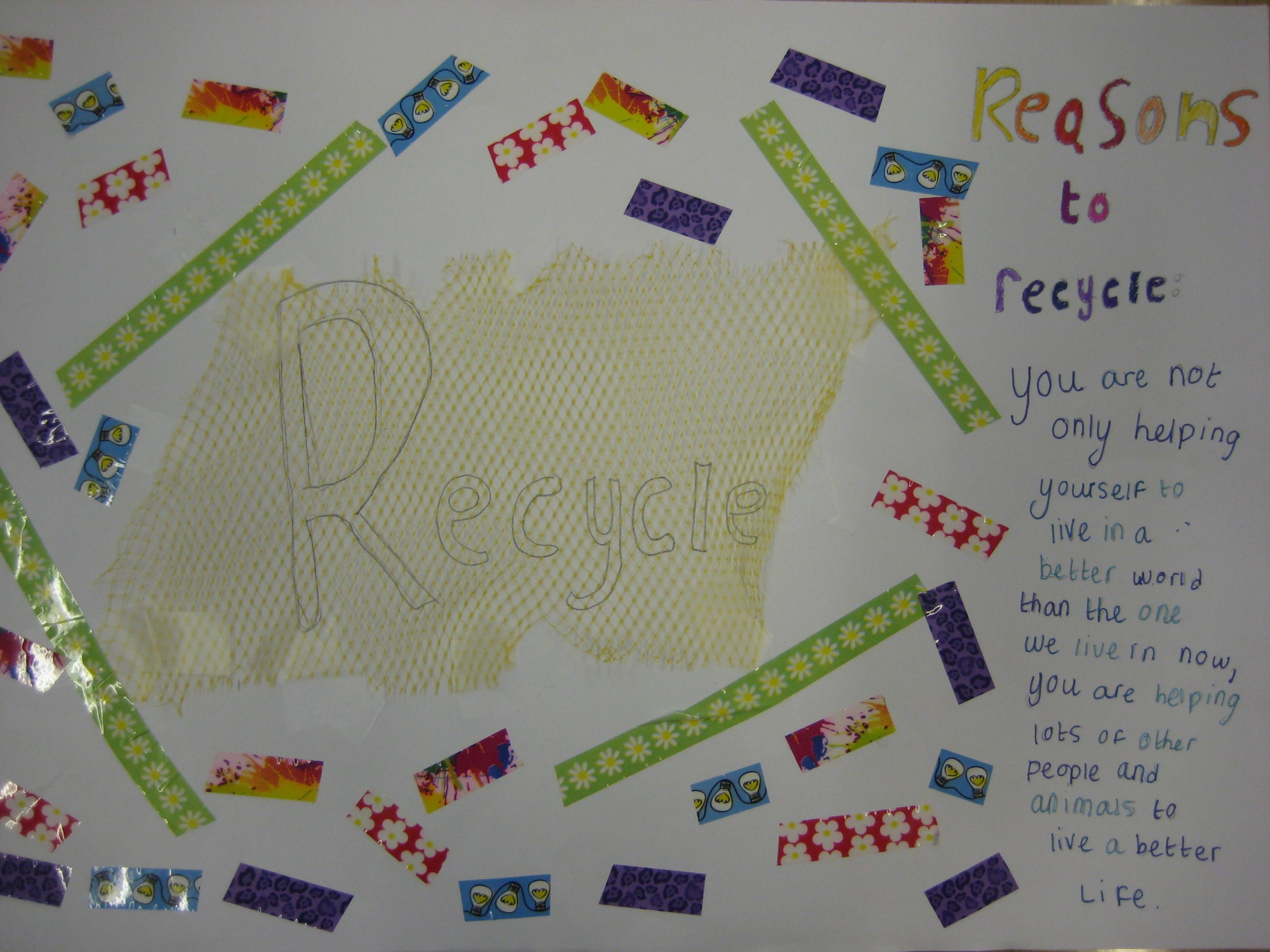 Week 3: 14th December 2018
Reported by James
This week Silas created our final logos!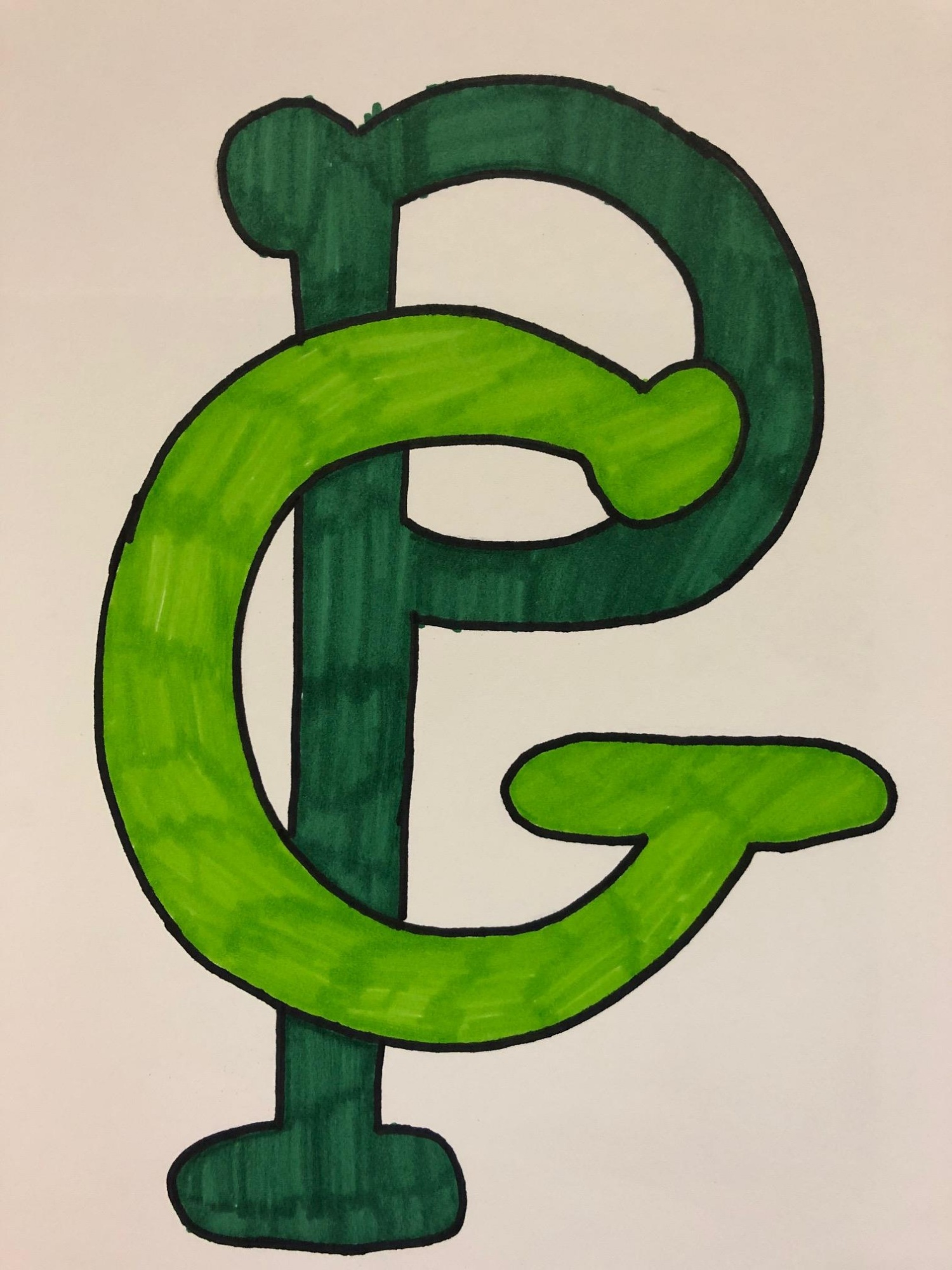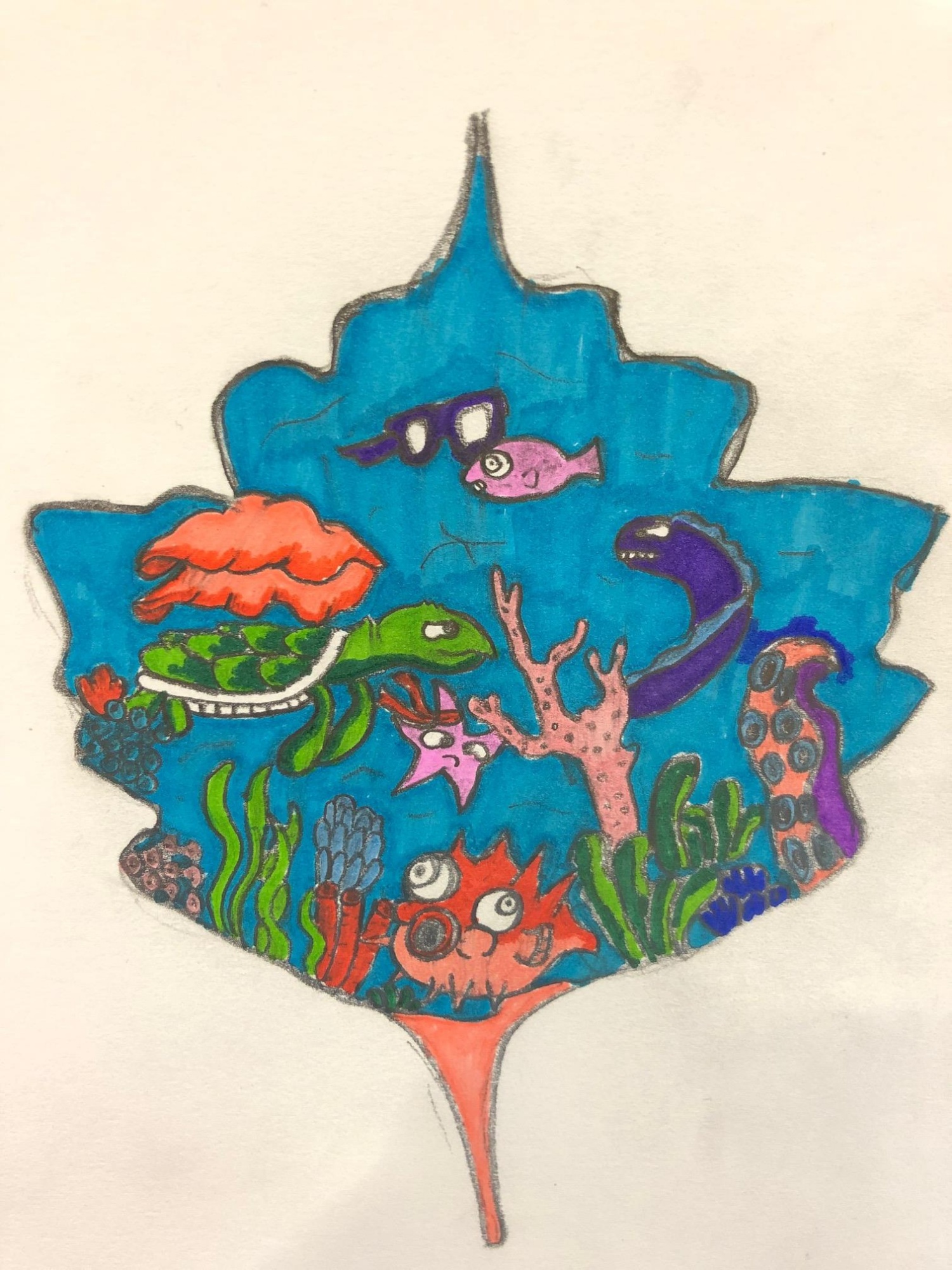 This week we also researched which animals are the most endangered in the world.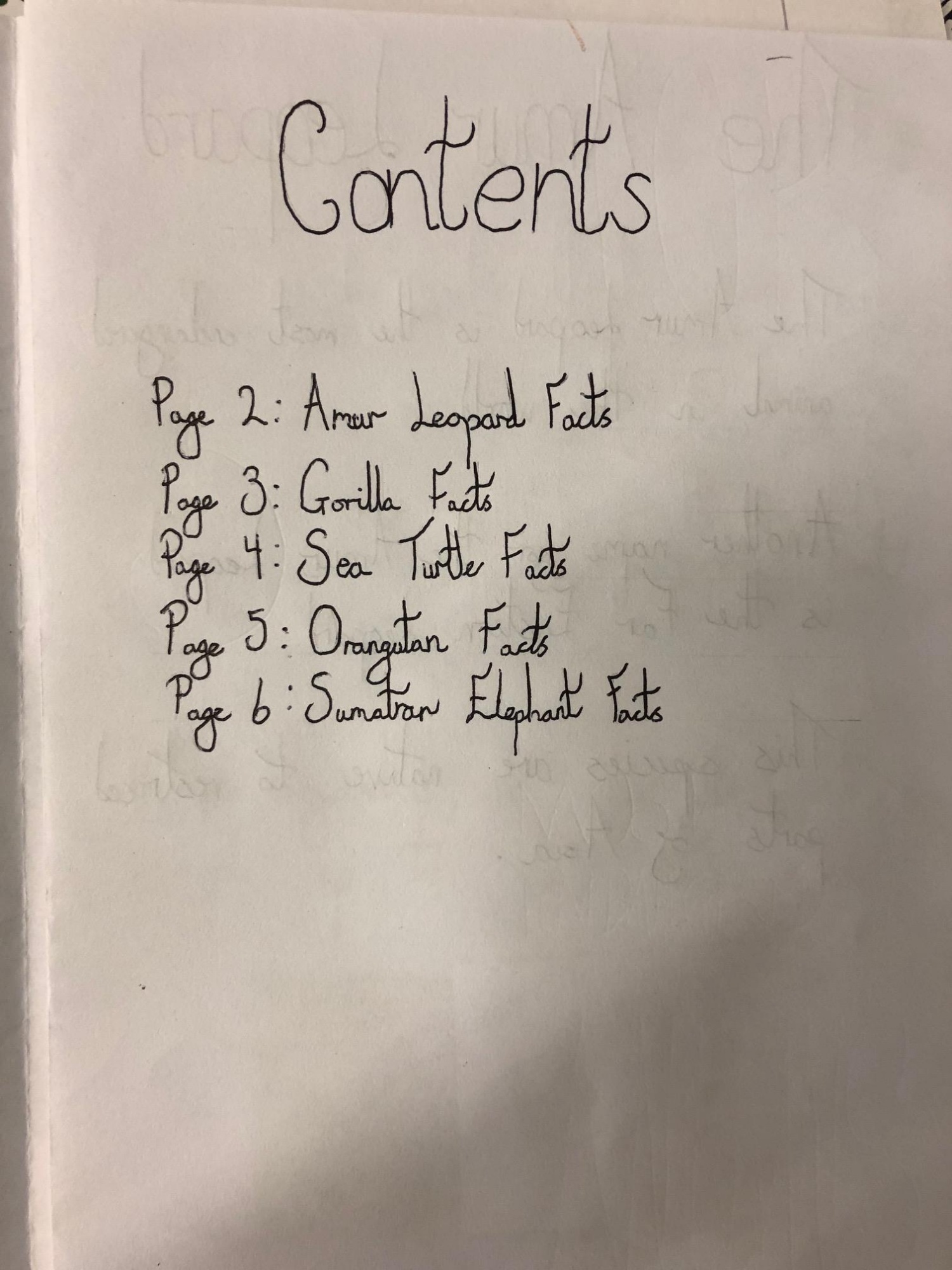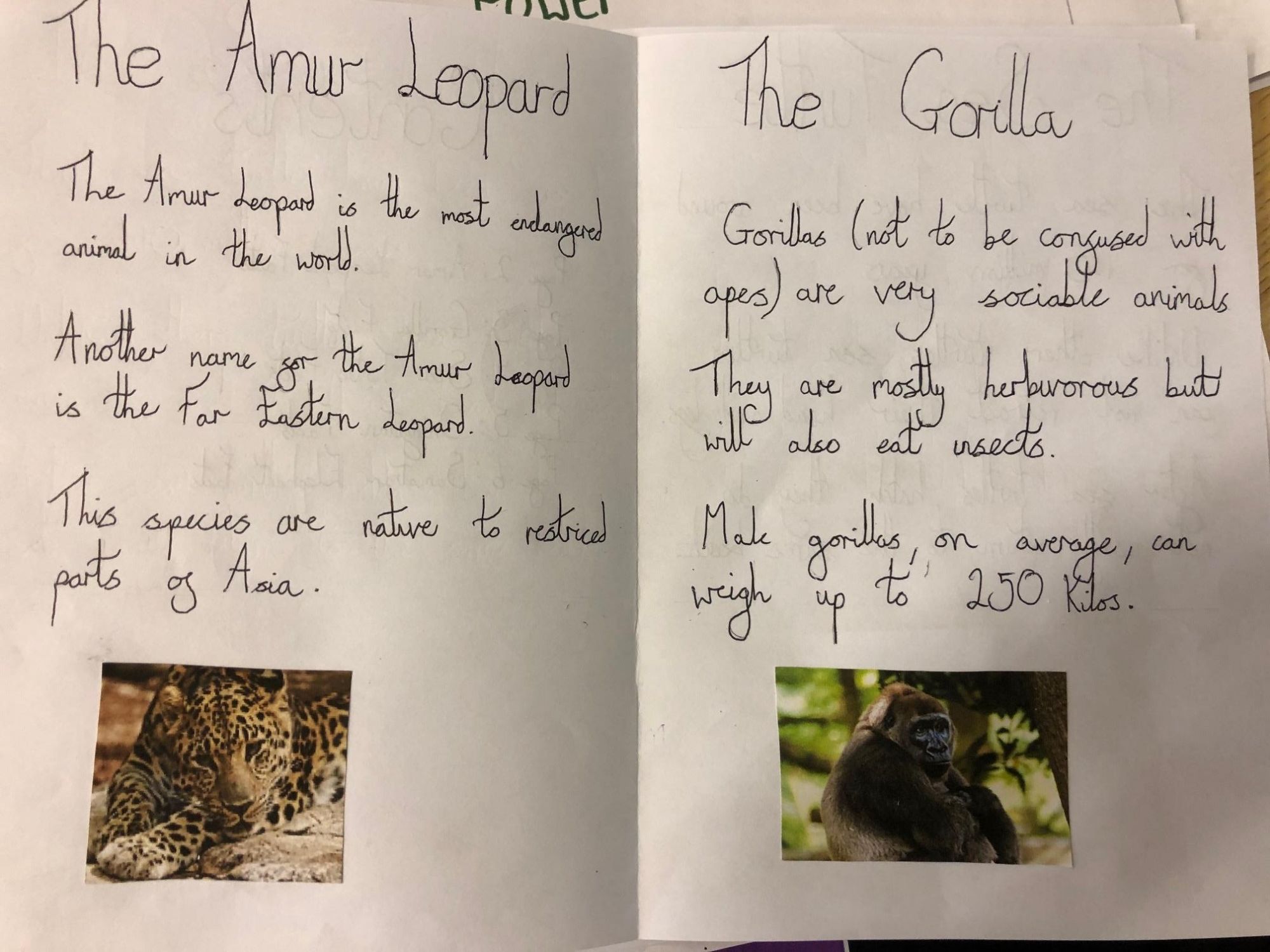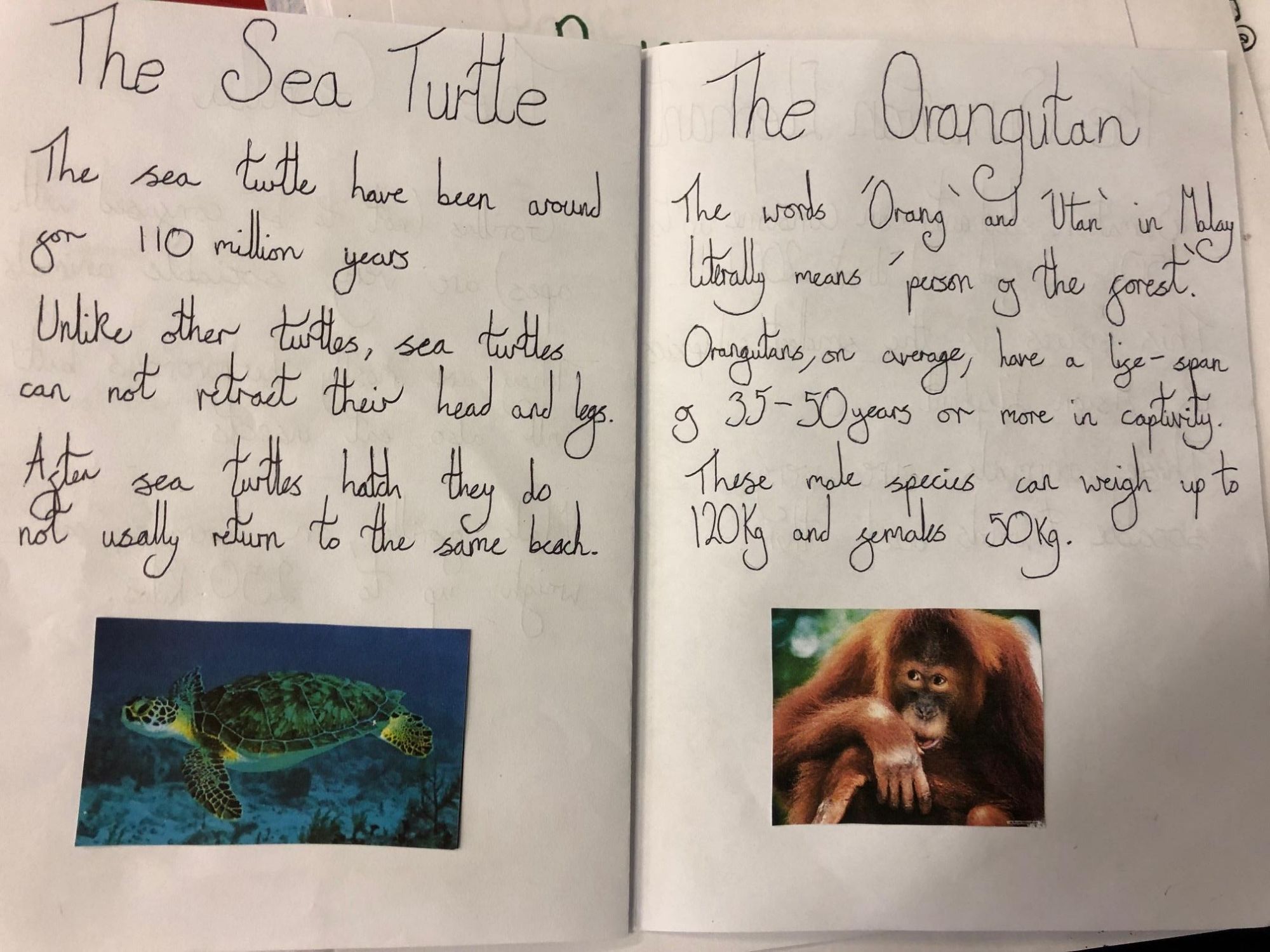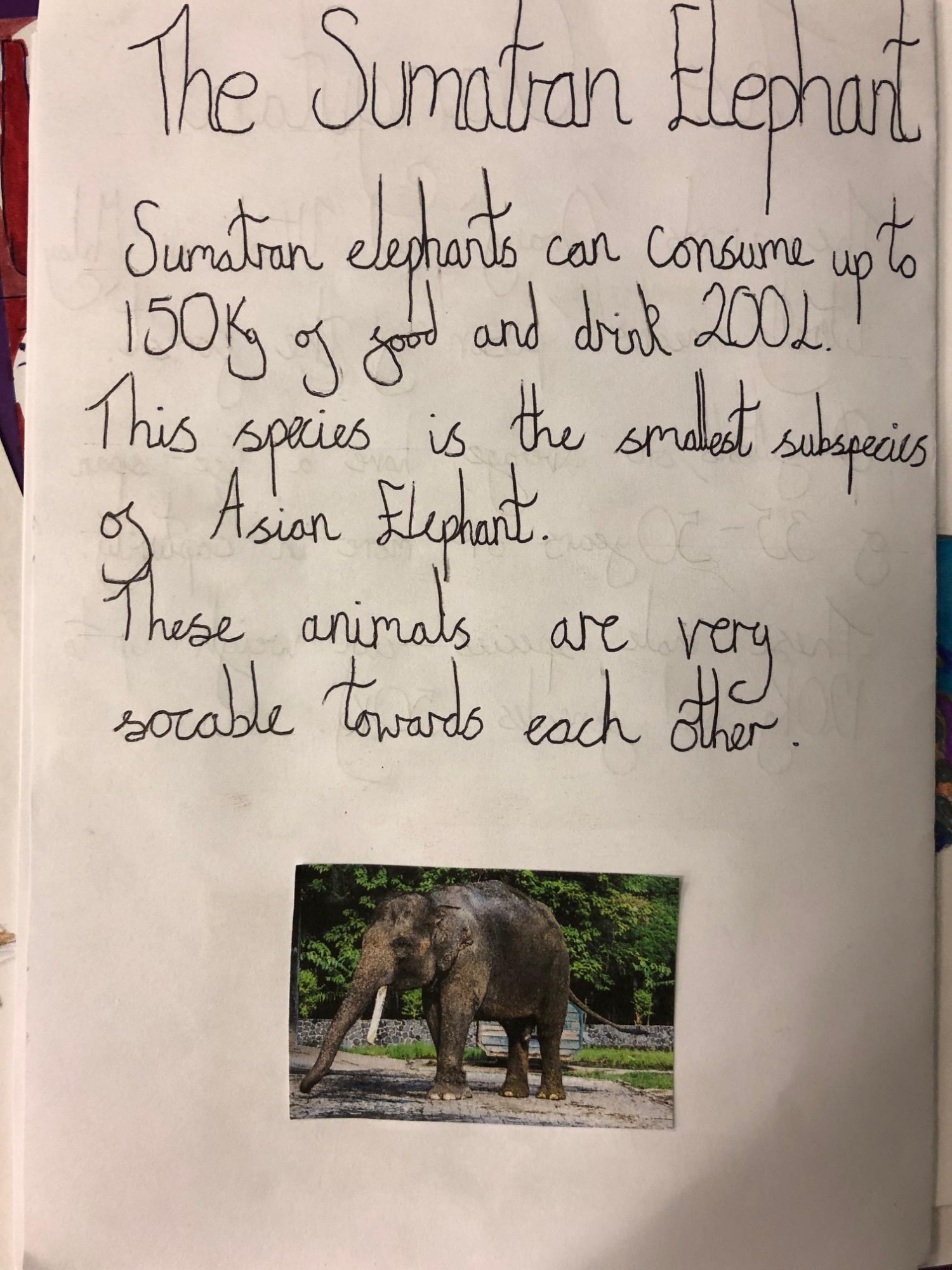 This week we designed templates for our car , we had lots of ideas for them but we still need to decide on the final one. Our main concept is looking at both land and sea and seeing the effects of pollution on both.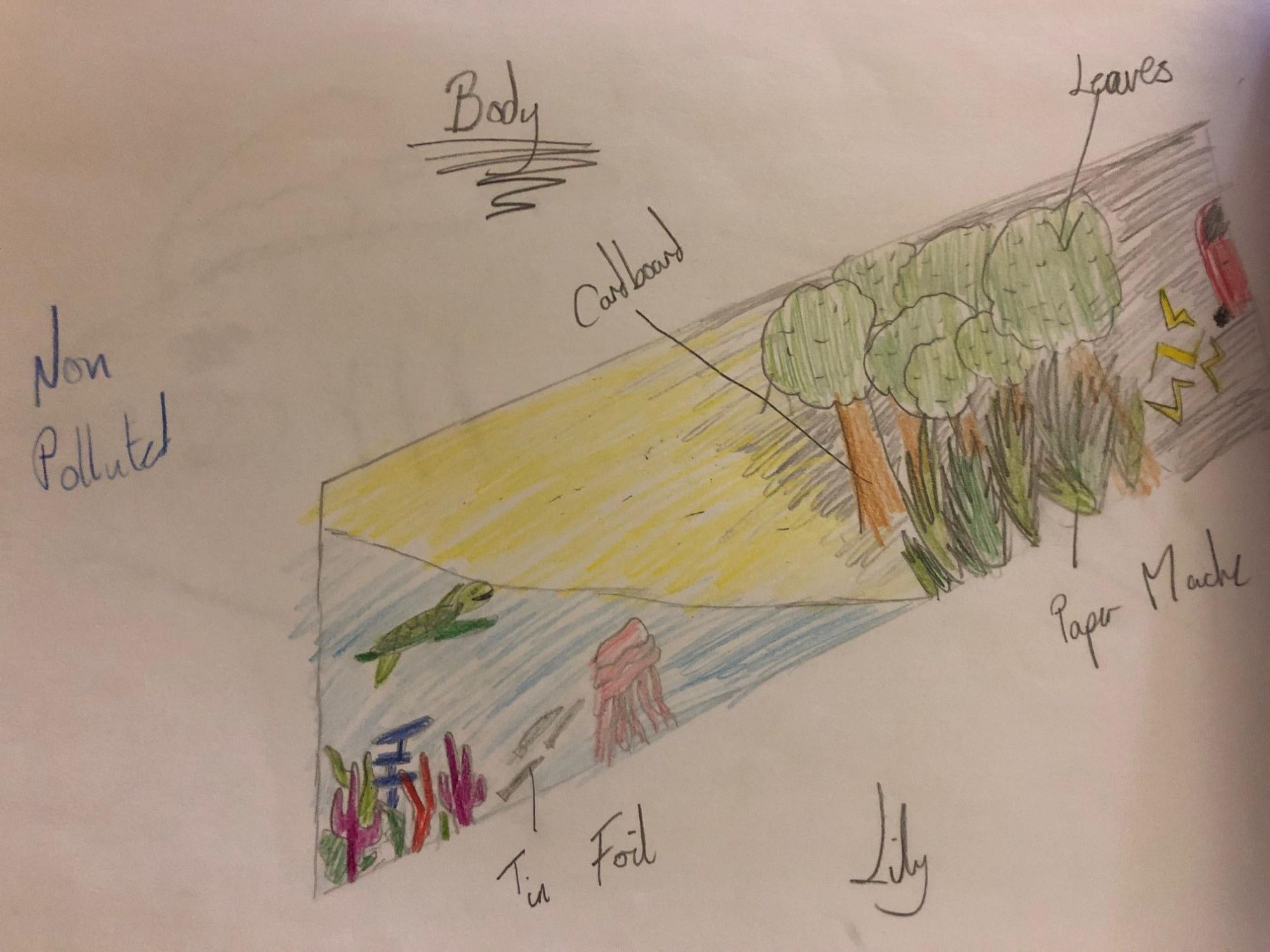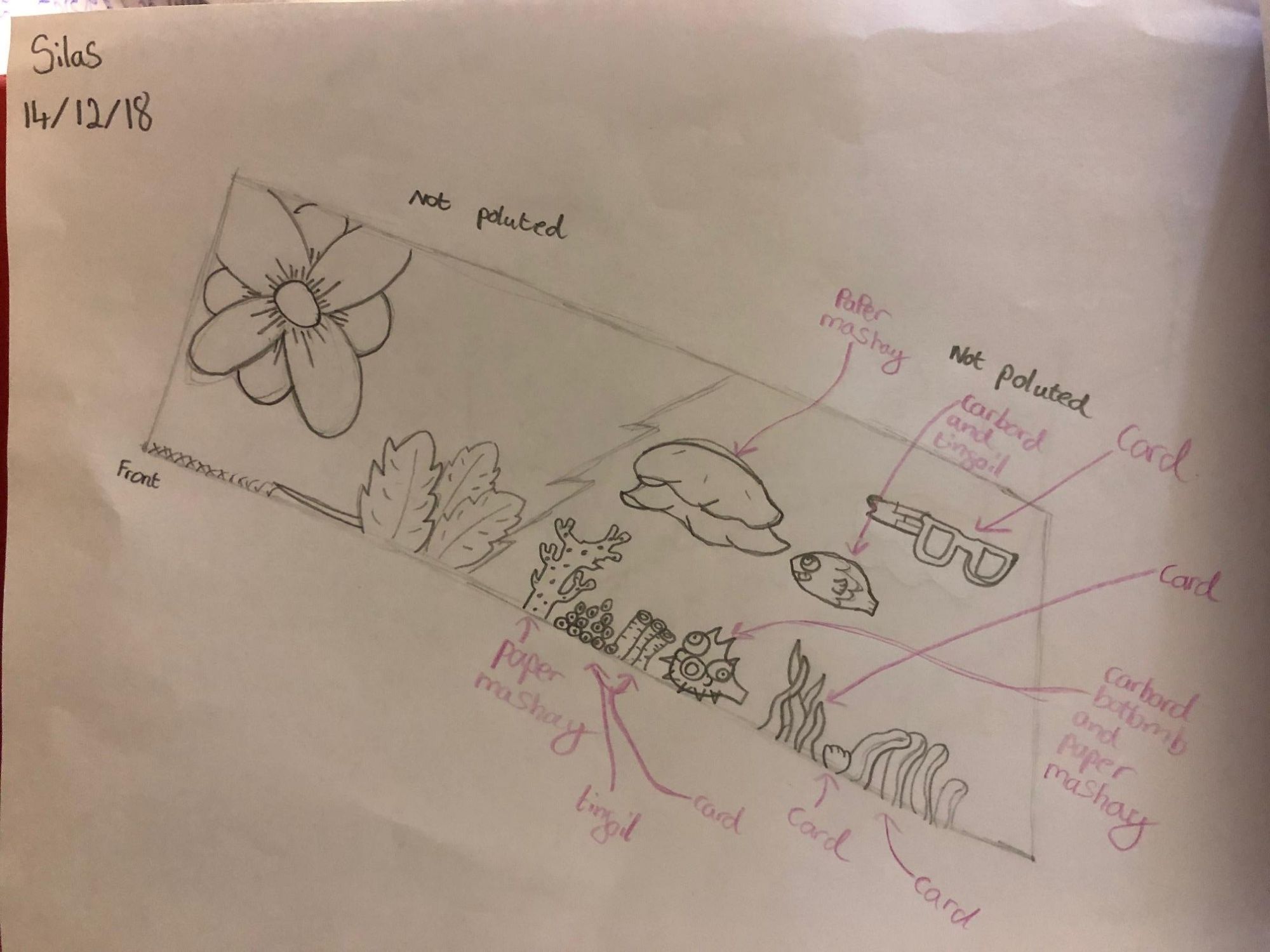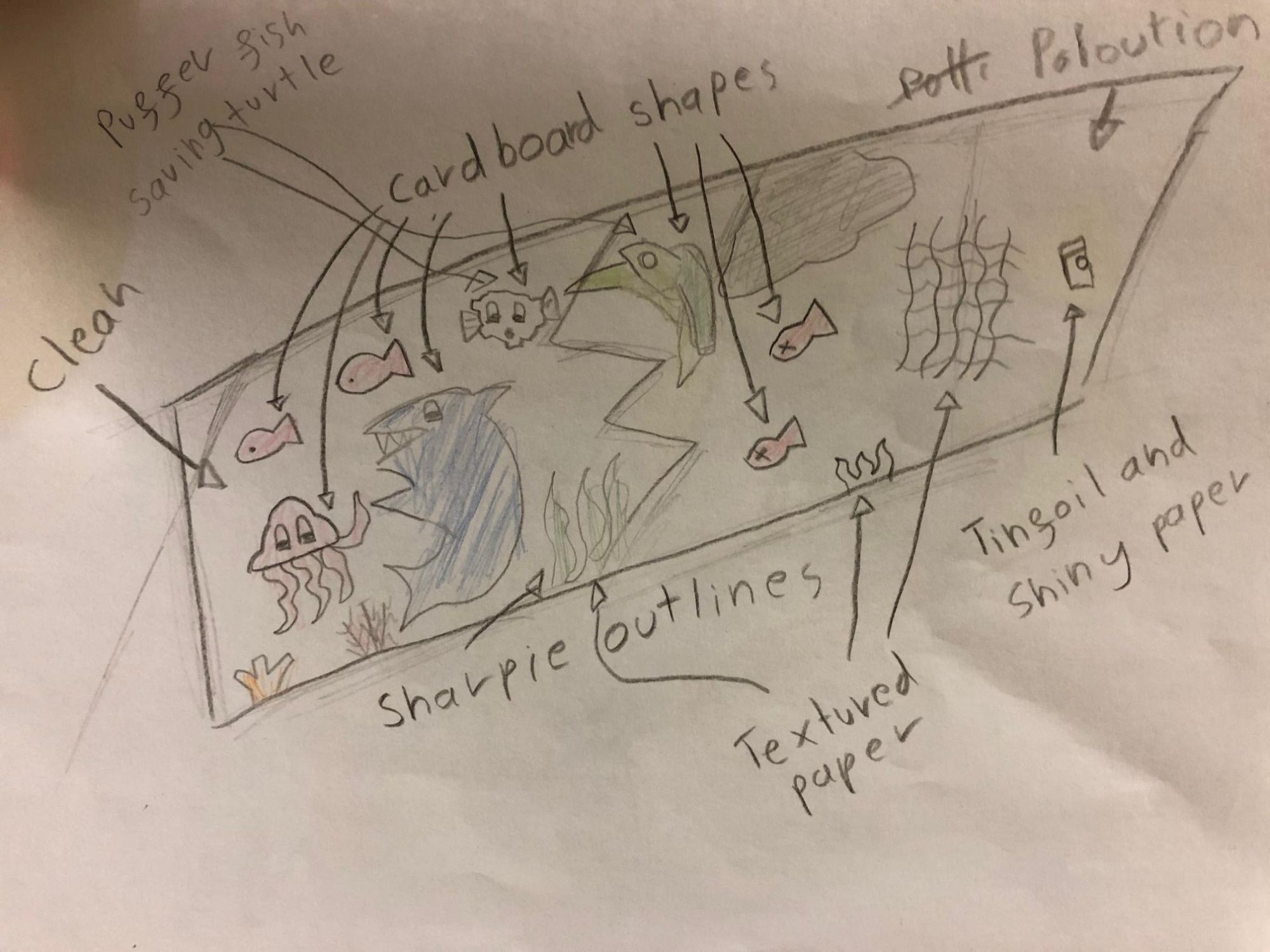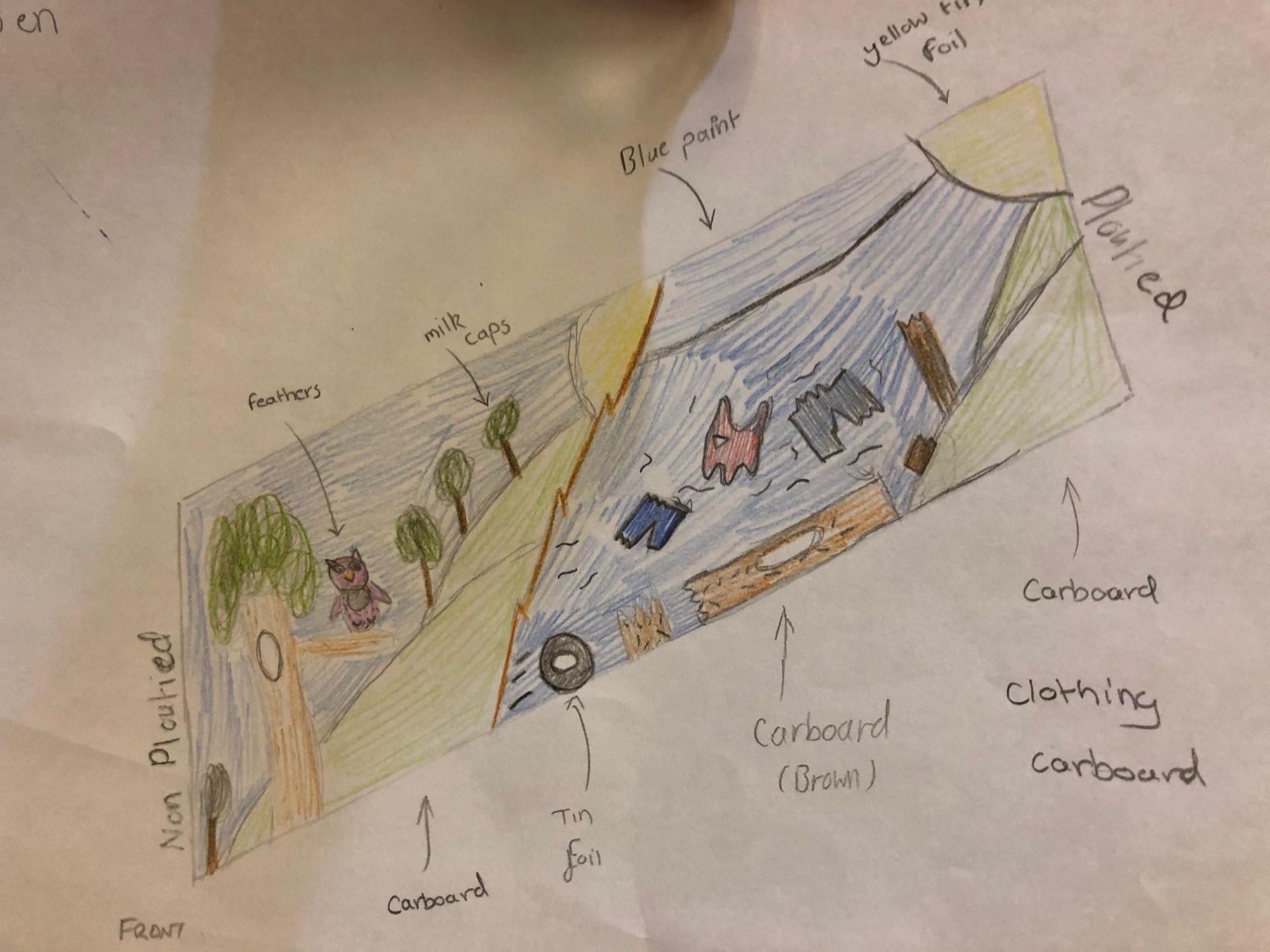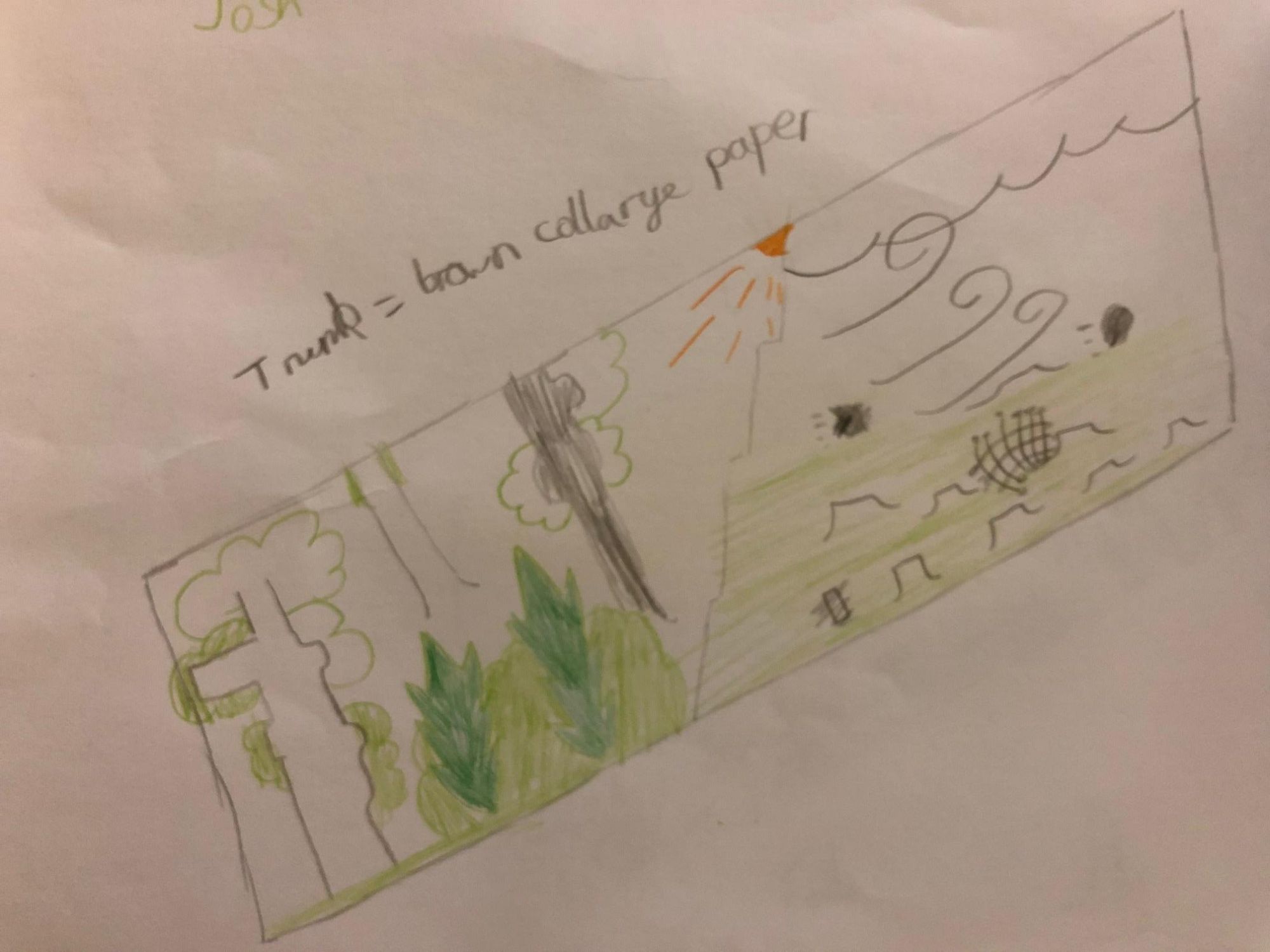 Earlier in the week we had a meeting with Mrs Alden (our head teacher) to discuss about how we could help the school become more green . We are now going to do an assembly to the school to spread the word of green.
Also, we are going to do some questionnaires to see how the school thinks we can help the planet.
We are separating the assembly in to different parts : endangered animals , life of a plastic bag and a whole school questionnaire .
This week was the last before are break up before Christmas , so we have to research other the holiday .
Week 2: 7th December 2018
Reported by Leo and James, Elm Y6
In GreenPower this week, we discussed what we needed for our green team
We found out that we need several things:
a mascot
logo
team name
car name
slogan
sponsors
This week we got our mascot and logo designed ; we also we completed our slogan
"Don't Be Mean , Be Green!"
We thought that this would be a good slogan as we wanted everyone to think about being green, so we wouldn't be mean to our world.
Our mascot name is Global Pat and we have two people making the costume. Global Pat, was created as we thought about how we need people to take note of how our world needs saving from Global Warming. He will be a reminder that the world is at the forefront of our minds when we are thinking about GreenPower this year.
Leo is going to make a paper mache design, whilst Amy will be making a small version of Global Pat using many materials, which can be recycled. This will be our reminder to everyone about what we should recycle to help our planet.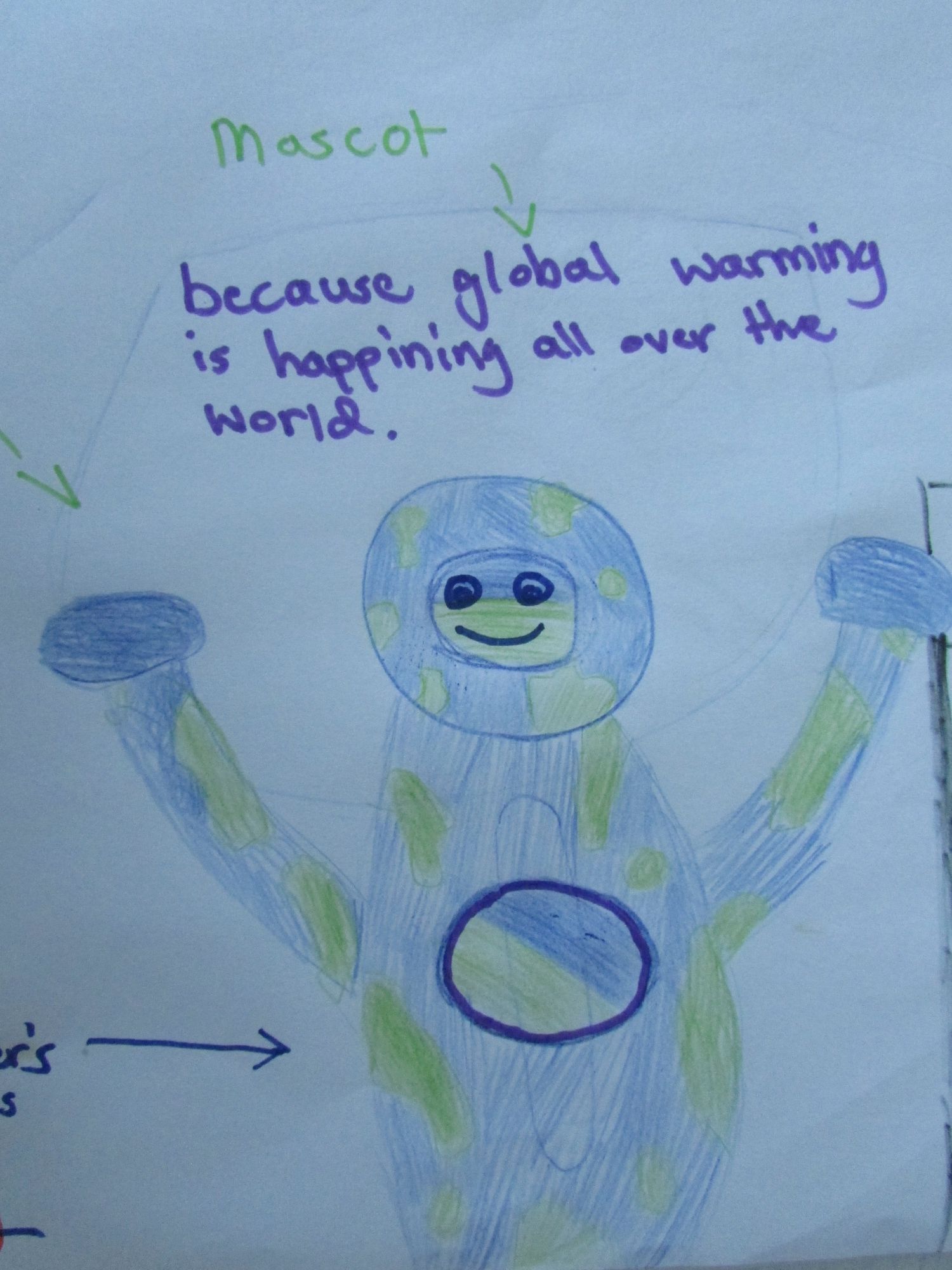 We have all decided to use Silas' logo for our group this year, which will be used to head our paper when we send letters to sponsors.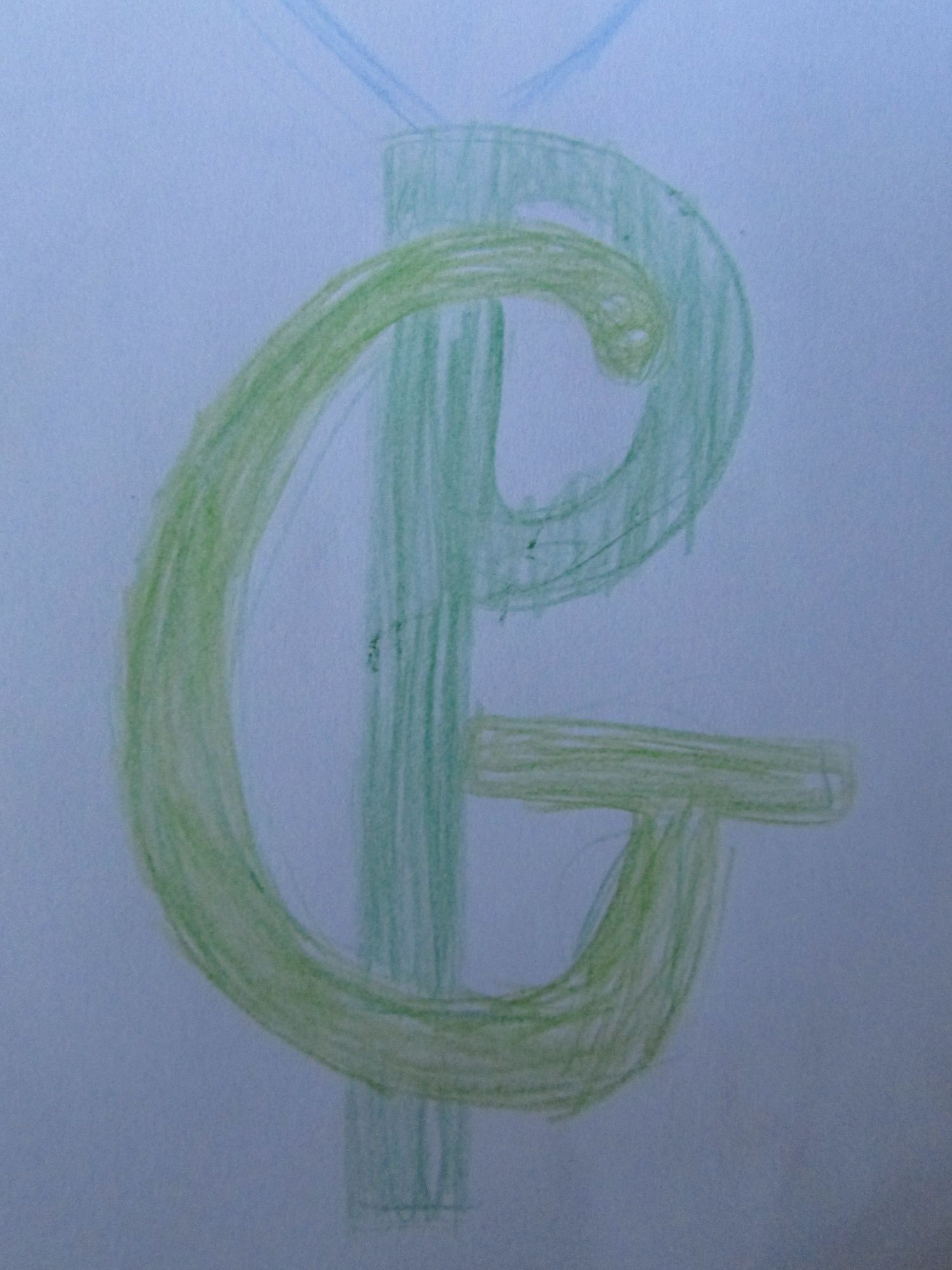 Next week, we will discuss who will sponsor us and how they will help as well as starting to design our car bodywork.
---
Week 1 November 30th 2018
Reported by Josh
Today was our first meeting for GreenPower. We had to be in schoool for 7:30am (It was dark outside!)
Our crew: Our Ambitions:
Josh- to learn more on engineering & to build more relationships.
Leo- to experience and get better at go- karting.
Silas- to learn more about engineering because I want to become one.
Amy- to work well as a team.
Phoebe- to experience engineering in detail.
James- to look how the engine works & how wheels spin.
Ben- to learn more about the mechanics of the car.
Lily- to work better as a team.
Also our experts at engineering are Miss George & Mr Tanton!
The Intro (by Mr Tanton)
In 12 years time, cars will be electric (no diesel or petrol cars will be manufactured).
This is due to their pollution and the effect on the environment.
This week - Friday 30 of November we did:
We talked about what GreenPower was about.
We talked about the theme and sponsors and we decided our design was
Global Warming!
We are still discussing our sponsors but we have a few in mind.
Our Questions for today are :
What is global warming?
How does global warming effect the planet?
How does it happen?
Why should we stop it?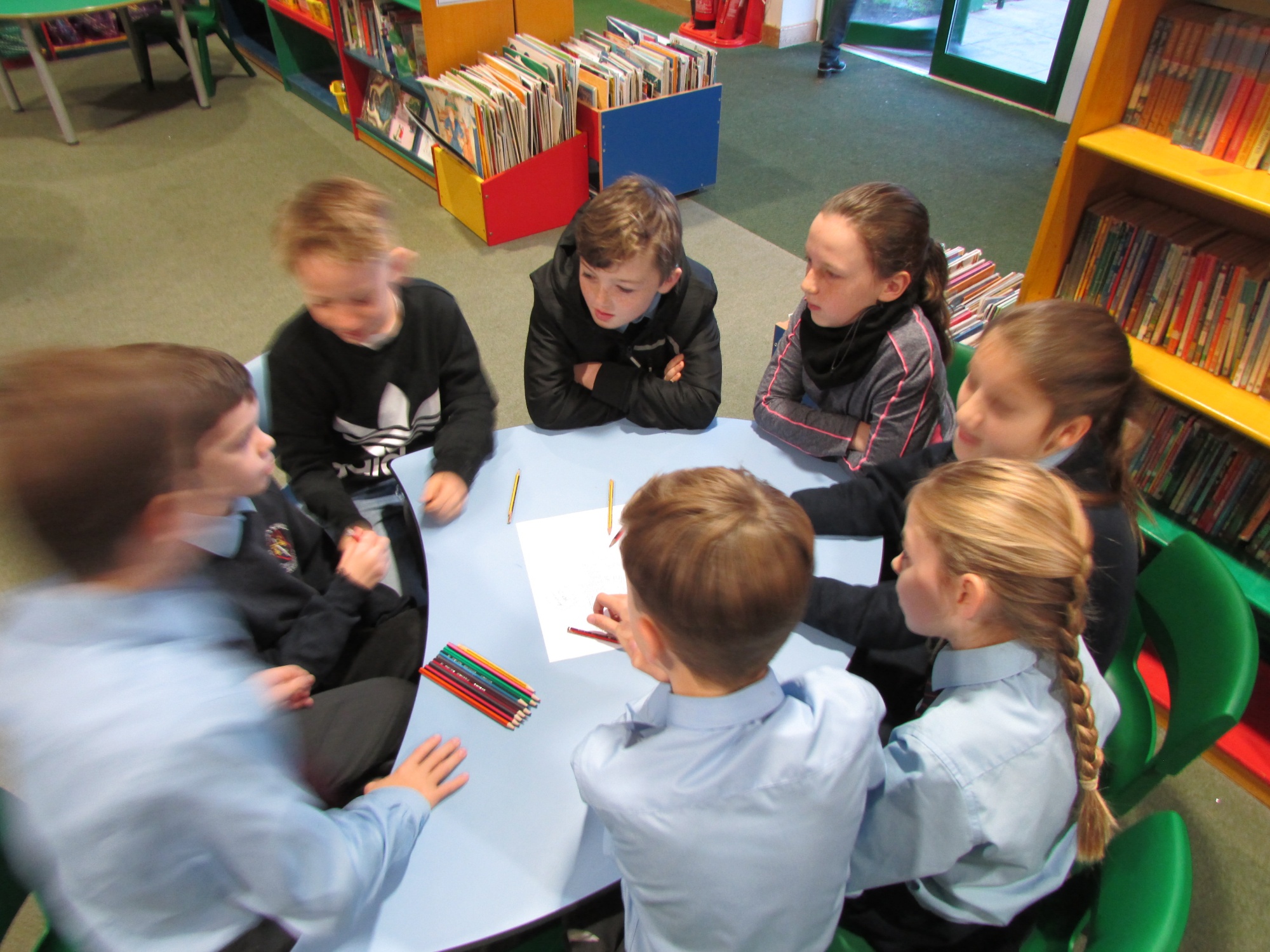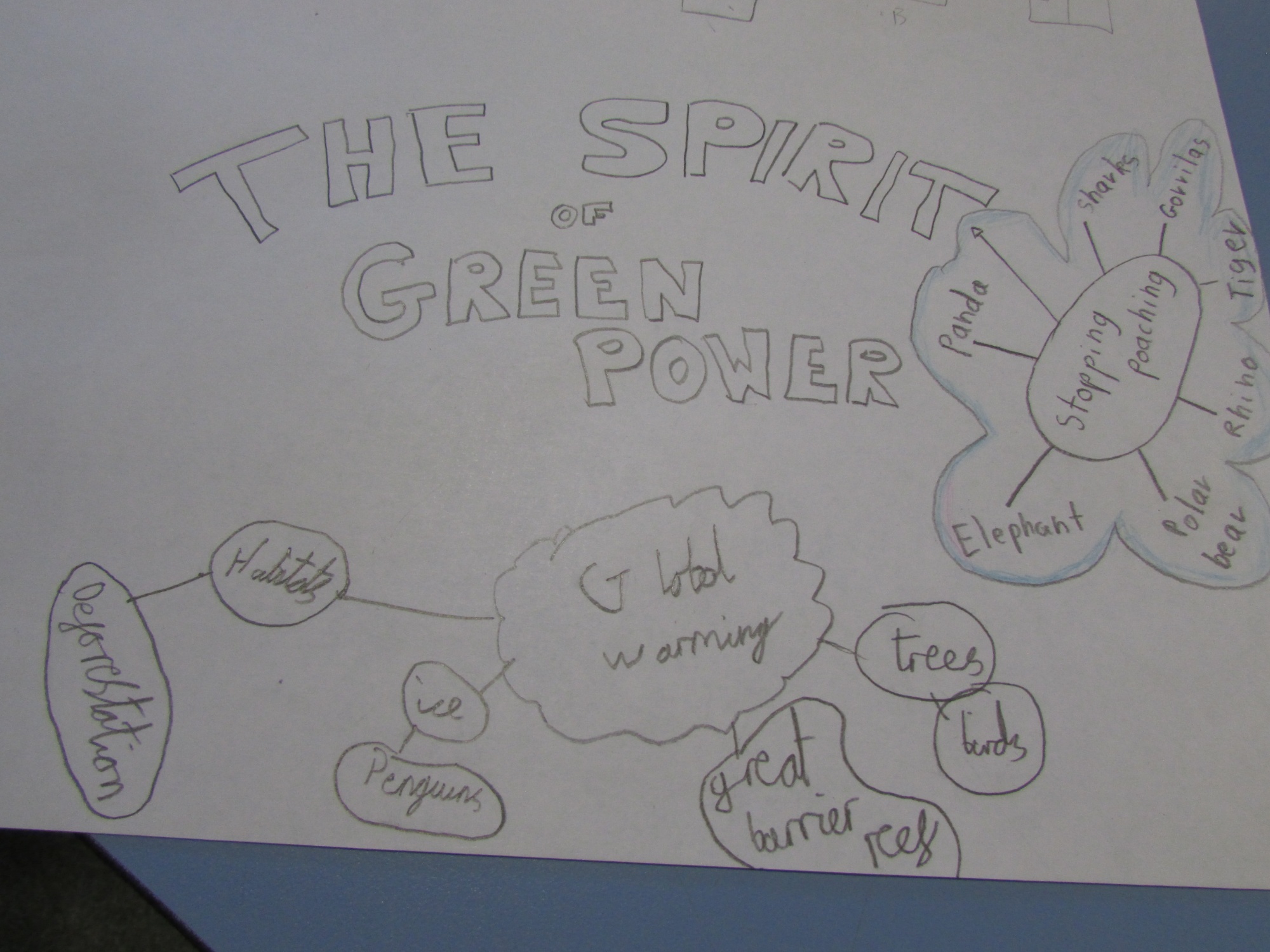 James took some time to create a poster